Johnny Depp Is Joining the Harry Potter Universe With a Role in Fantastic Beasts and Folks Are NOT Happy
Nov 02, 2016
Johnny Depp has played some of Hollywood's most iconic roles over the years, but during his divorce from Amber Heard (who donated her entire $7 million settlement to charity), some pretty awful accusations of domestic abuse came out. Fans were more than a little disappointed — in fact, they were downright done with the dude. Now, it's been announced that Depp will be joining the beloved Harry Potter universe with a role in the Fantastic Beasts franchise and, honestly, fans are NOT happy about it.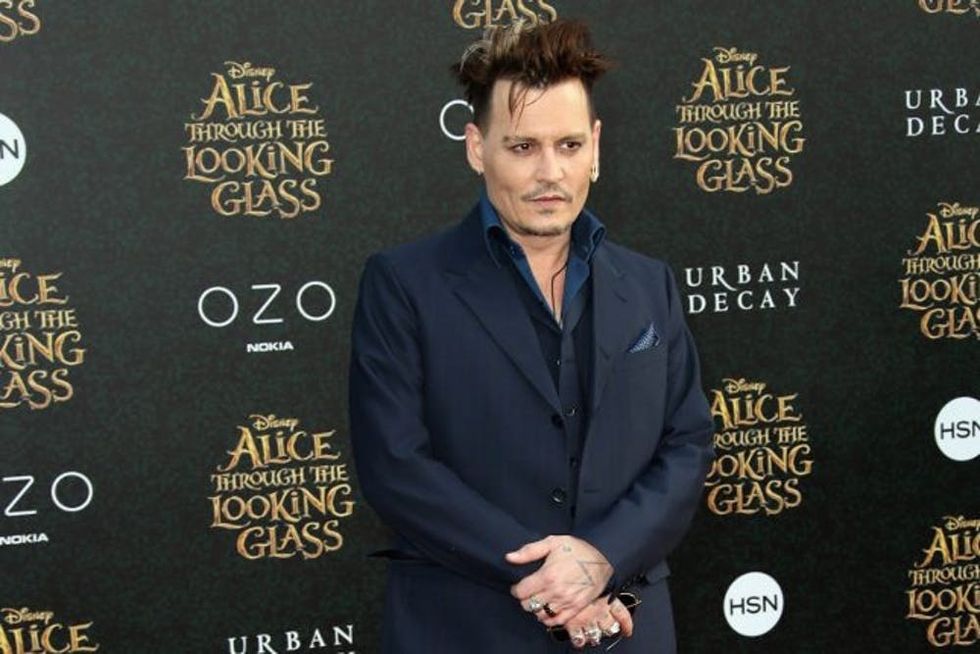 ---
Depp's role in the movies is being tightly guarded (though rumors are saying he'll play Grindewald), but we do know that he'll make a cameo in the first film. Since that one hits theaters on November 18, we won't have to wait long for the big reveal.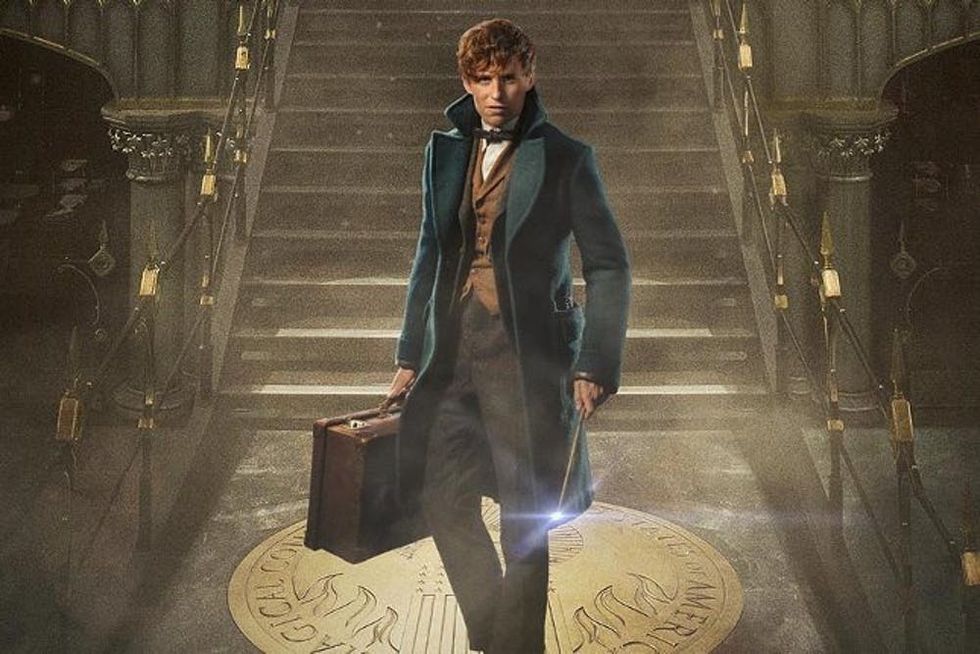 With his casting coming along with the confirmation that Johnny will also be appearing in the sequel, this appears to be his attempt to get back on the good side of the public, with a hope they'll forget the abuse charges while being charmed by the magic of the wizarding world.
It also means that fans who aren't pleased by this hiring will have to put up with more Depp than they want.
I am fucking digusted that Johnny Depp has been cast as Grindelwald in the Fantastic Beast films @jk_rowling – he's a woman beater!

— Yung Papi Escobar (@Polanchrist) November 2, 2016
Actually SO disappointed Johnny Depp is going to be in Fantastic Beasts 2. Nah.

— G (@gracerobinson__) November 2, 2016
I dunno I mean I would be happy about this Johnny Depp situation bc i thought he was cool y kno but in light of recent events not so much

— Bex (@Windowsill_221B) November 2, 2016
there are so many other talented folks who could play grindelwald. literally anyone else. but nah we went with johnny depp. it's so pathetic

— lady athena ⚡ (@sparklylulz) November 2, 2016
I think the Fantastic beast franchise wants to be as authentic as possible by casting Johnny Depp.
Grindelwald was very much disliked.

— Maryam Shakeel (@RuneMarauder7) November 2, 2016
While some totally ignore Depp these days…
I once fangirled wildly over Johnny Depp. Now I just look at the news and go, "oh, him."

— lenticular chameleon (@MrsPiKnits) November 2, 2016
Others will now be ignoring the movie because of his presence…
is j depp really going to star in fantastic beasts? watch me while I completely ignore that movie

— elena (@sxsmths) November 2, 2016
There are those that are completely torn…
I don't know what to do about Depp being in @FantasticBeasts. I don't wanna support anything he does, but Harry Potter is my favorite thing!

— Malene Simonsen (@Malene_Simonsen) November 2, 2016
And those who want to take action…
Petition to keep Johnny Depp away from anything that has to do with Harry Potter.

— Savannah (@savannahshea_) November 2, 2016
Or want JK Rowling to step up…
Oh no, @jk_rowling. Please rethink casting Johnny Depp.

— Tessa Dare (@TessaDare) November 2, 2016
Basically, the overall feeling is just no…
Johnny Depp playing Grindlewald? pic.twitter.com/XQ1V6qT0YH

— Dale (@DaleCurran92) November 2, 2016
Man, that Depp casting is so disappointing. JKR usually gets so much right. They don't even serve junk food at Universal HP World. Why this?

— Tessa Dare (@TessaDare) November 2, 2016
Upset that Johnny Depp has been cast in Fantastic Beasts 2… just why… poor choice.

— Charlotte Fowler (@JazzChaz_97) November 2, 2016
ppl are excited about johnny depp being in the fantastic beasts movies as if we didn't just learn this year that he's an abusive dick 🤔

— obi wan bon jovi (@tomhardty) November 2, 2016
What do you think about Johnny Depp being cast in Fantastic Beasts? Tweet us @BritandCo!
(h/t Nylon; photos via Frederick M. Brown/Getty, Warner Bros. Pictures)
Desiree O
Desirée O is a 'Professional Bohemian' who loves anything and everything related to the arts, entertainment, and pop culture. She ADORES being a 'Newsy' for Brit + Co, covering all of the latest tidbits of awesomeness that you want to read about. When she's not writing, she's either making messy art, going on long adventurous walks with her camera, or poking around over at bohemianizm (http://www.bohemianizm.com/). You can find out about Desirée O and her work at http://DesireeO.com/ or follow her on Twitter @DesireeO.
Pop Culture