This Wall Art Combines Your Fave Lyrics With Science
Oct 24, 2015
You've heard by now that music makes you smarter, and it's a well-known fact that science makes you awesome, so why not combine the two? That's just what Katrina McHugh has done. As the art director at graphic design studio Flight Design Co., Katrina has created a limited-edition collection of prints she's calling Lyrical Natural Sciences. The results are like pop art meets the Vitruvian Man.
---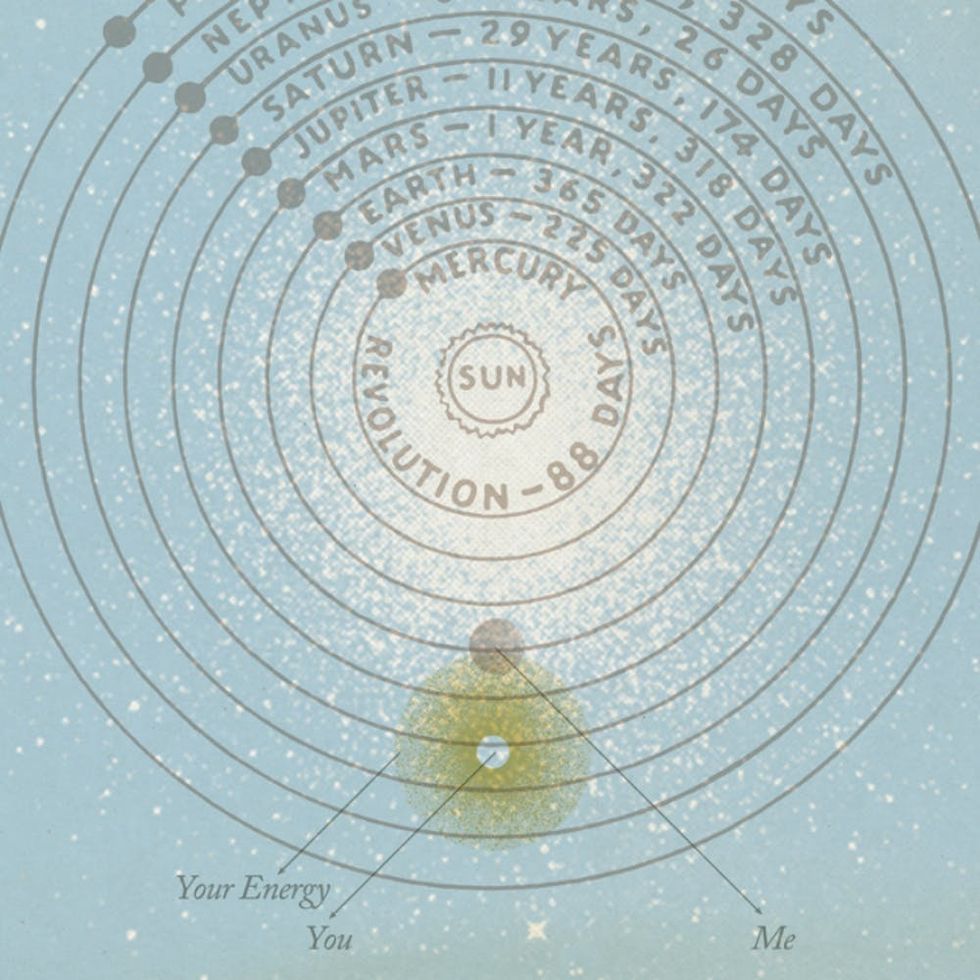 In an interview with The Great Discontent, Katrina reveals what inspired her to create this series. It's part of the 100-Day Project, the magazine's challenge to artists to create for — you guessed it — 100 days. She's always been interested in natural sciences, especially scientific illustrations and diagrams from vintage encyclopedias, so she wanted to inject some fun into those designs. "Thinking hard about the most fun part of my day usually brought me to something that involved music: taking a walk with headphones, having a friend share something I'd never heard, secretly chair-dancing to something unwholesome while working on a client project, that sort of thing. Trying to squeeze in as much fun as I could, I decided to layer song lyrics on top of natural sciences on top of diagrams, and the project was born."
Katrina also has this to say about her experience creating the Lyrical Natural Sciences collection: "The 100-Day Project has taught me that sometimes making something for no reason at all is the best reason ever. The act of sharing daily posts without much time to edit or overthink has completely refreshed my creative process." We love it.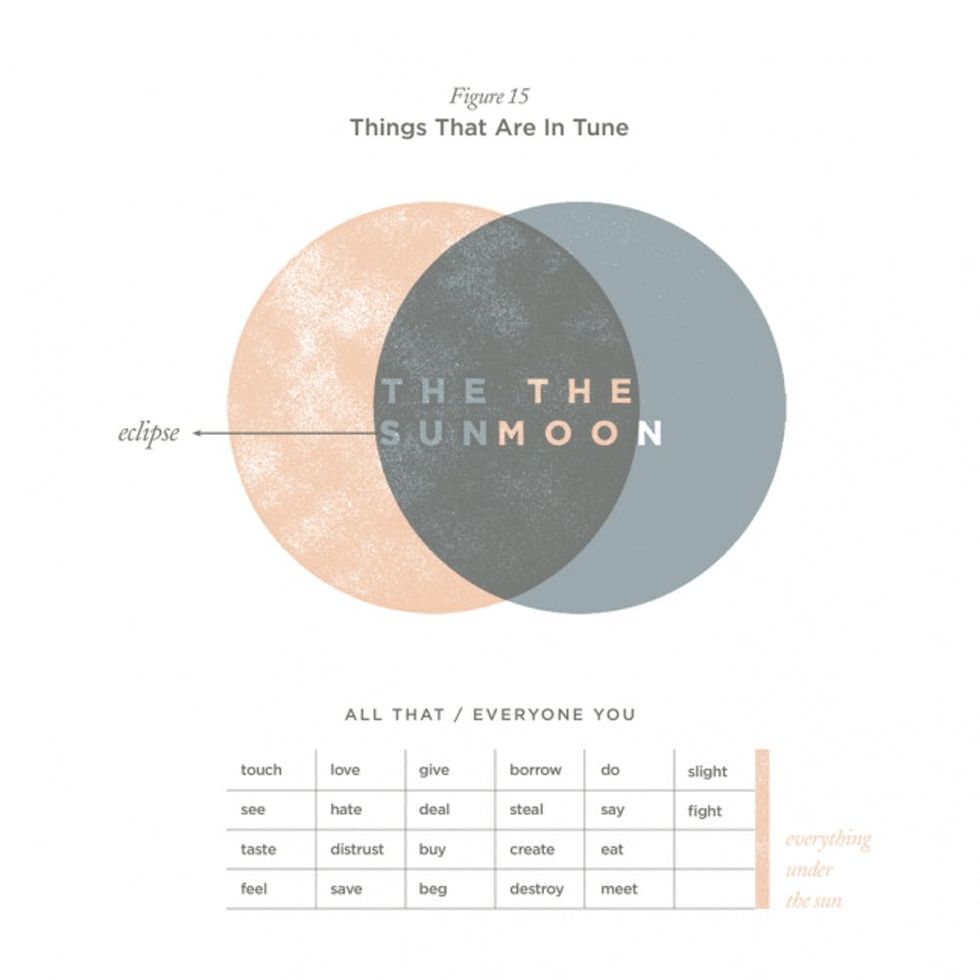 You'll find everything in this collection, from TLC to Fleetwood Mac, Prince to Queen and Kansas to Kendrick Lamar. Each of the 60 designs starts at $26 for a 5 x 5-inch print and is available exclusively at Flight Design Co. Oh, and HURRY! These are seriously limited edition — you only have until October 30 to shop the collection. You can also check out the designs on Instagram at #100daysoflyricalnaturalsciences.
What lyrics would you love to see on a print? Serenade us in the comments!