Meet "The Naomi Campbell of Plus" Who Just Snagged the Sexiest Lingerie Campaign
Aug 20, 2015
There's been a lot of speculation lately about whether or not underwear giant Victoria's Secret is ever going to hire a plus-size model. Considering the plus-size lingerie industry commands an impressive $9 billion in profits, it seems like a no brainer. With gorgeous models like Denise Bidot fronting un-retouched swimsuit campaigns and actress Melissa McCarthy coming out with her own line, body positive clothing has never had greater visibility. And when Baltimore-native and plus-size model Liris Crosse landed the recent Goddess Lingerie lookbook campaign, she made history.
---
Liris Crosse is the first black model to star in a campaign for the UK plus-size lingerie brand. But she wants to make it clear that this monumental job was NOT because they needed to fulfill some diversity requirement, though she in her blog, she did acknowledge that "it is a great step for model diversity within the industry." But she also wrote, "They didn't book me cause I am [a] black model, but rather I was the best model for the job."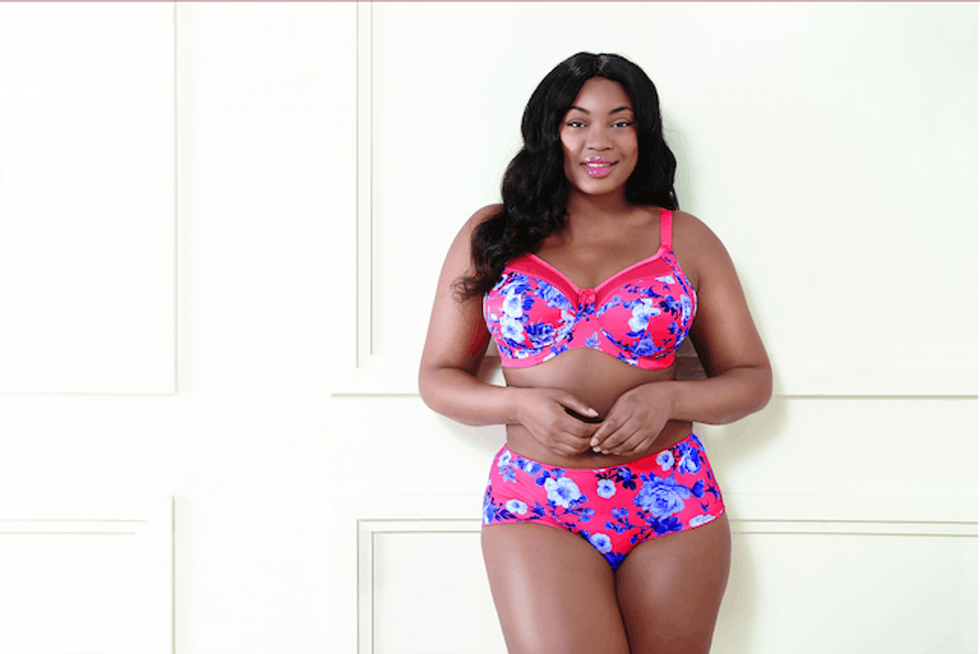 And if you take a peek at her pics, you'll see she's absolutely right. She's got the look and the experience and she slays. According to her bio, Liris has previously been featured in campaigns by Lane Bryant, has graced the pages of Glamour and been featured in a slew of music videos, commercials and editorials. It's not her first time at the rodeo.
But it is her time to shine.