Lucky Charms Cereal Is About to Become Even MORE Magically Delicious
Oct 15, 2015
Lucky Charms cereal might just be the poster cereal for the breakfast memories of our youth. More so than Fruit Loops, Cinnamon Toast Crunch, Trix Cereal or Captain Crunch (though, shout out to these guys… love you all), Lucky Charms embodies every facet of a '90s childhood. Rad theme song? Check. Recognizable mascot? Check. Extreme levels of sugar that make your mom question EVERYTHING at the grocery store? Check.
We were totally the kids that threw tantrums at the grocery store when mom said "NO" to our cereal pleas. But we are stronger for it. We had to employ our youthful wit and spy skills to ensure that a box of marshmallow goodness made it to check-out, then home to the couch and Saturday morning cartoons. Today, I am 24 and still rejoice over my bowl of Lucky Charms. Brit + Co HQ is a better place for stocking boxes of sugary cereal in our kitchen.
---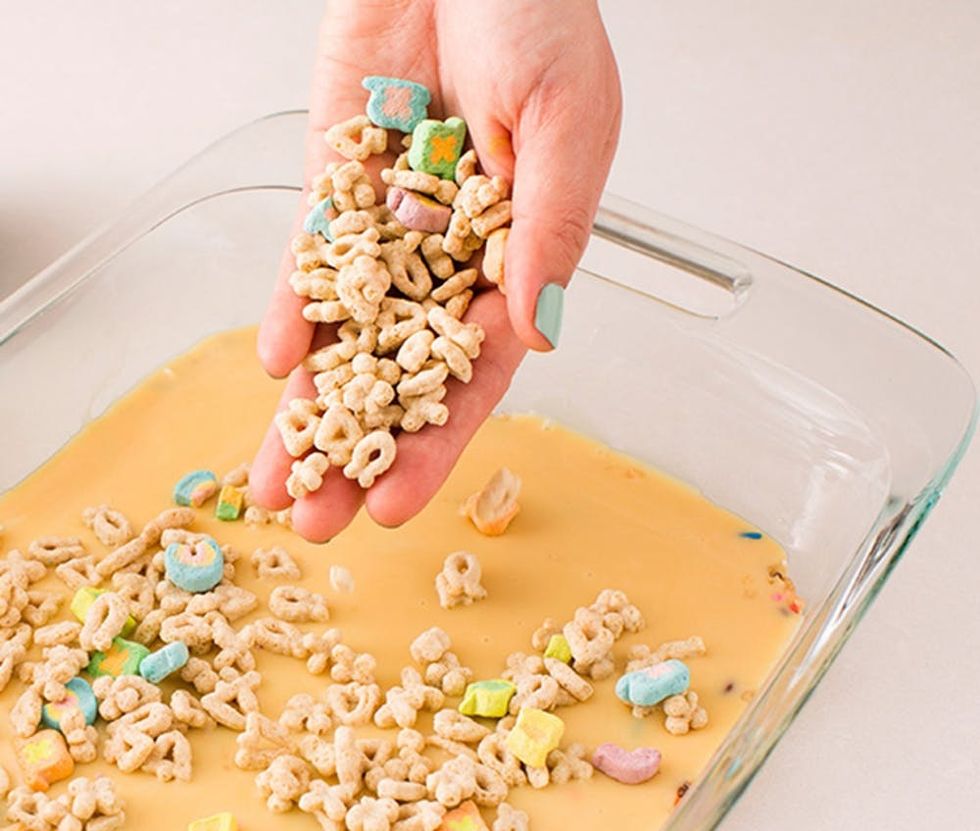 But now, Lucky Charms Cereal is about to become even MORE magically delicious. All your childhood dreams are coming true because General Mills is releasing a box of Marshmallow ONLY Lucky Charms. Go ahead and process that…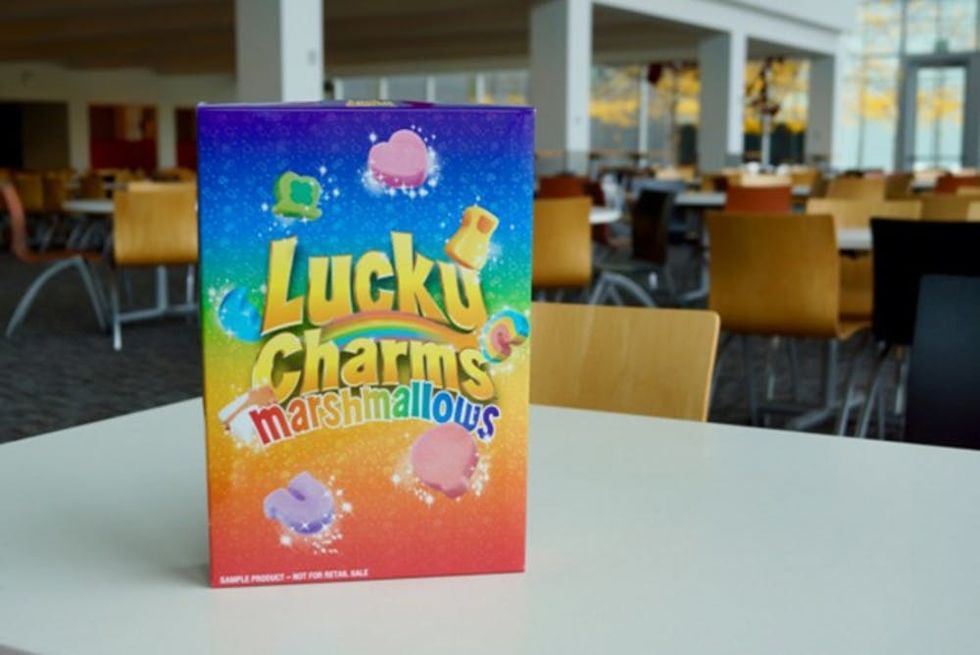 This is your mom's worst nightmare. Probably your dentist's too. Sure, you can buy a bag of knock-off marshmallows from Amazon, but this is the real deal. So why now, General Mills? After all this time, what took you so long…
General Mills made the announcement on their blog early this week, but there's a catch… Turns out, there are ONLY 10 boxes of Lucky Charm Marshmallows. General Mills is hosting a social media contest to separate the weak from the strong, the serious breakfast fans from the phonies.
Have you ever poured a bowl and wished that it could be? Free of all the oats, marshmallow only? Yes, Lucky Charms, YES.
What's your favorite childhood breakfast, lunch or dinner item? Let us know in the comments below.
Victoria Haas
Victoria Haas is a photographer, native Texan, and one half of the food blog,
Being Fed
. She enjoys telling stories, celebrating Shark Week, and searching for the the perfect breakfast tacos.
Food