The Best Makeup for Your Zodiac Sign: Aries Edition
Apr 11, 2016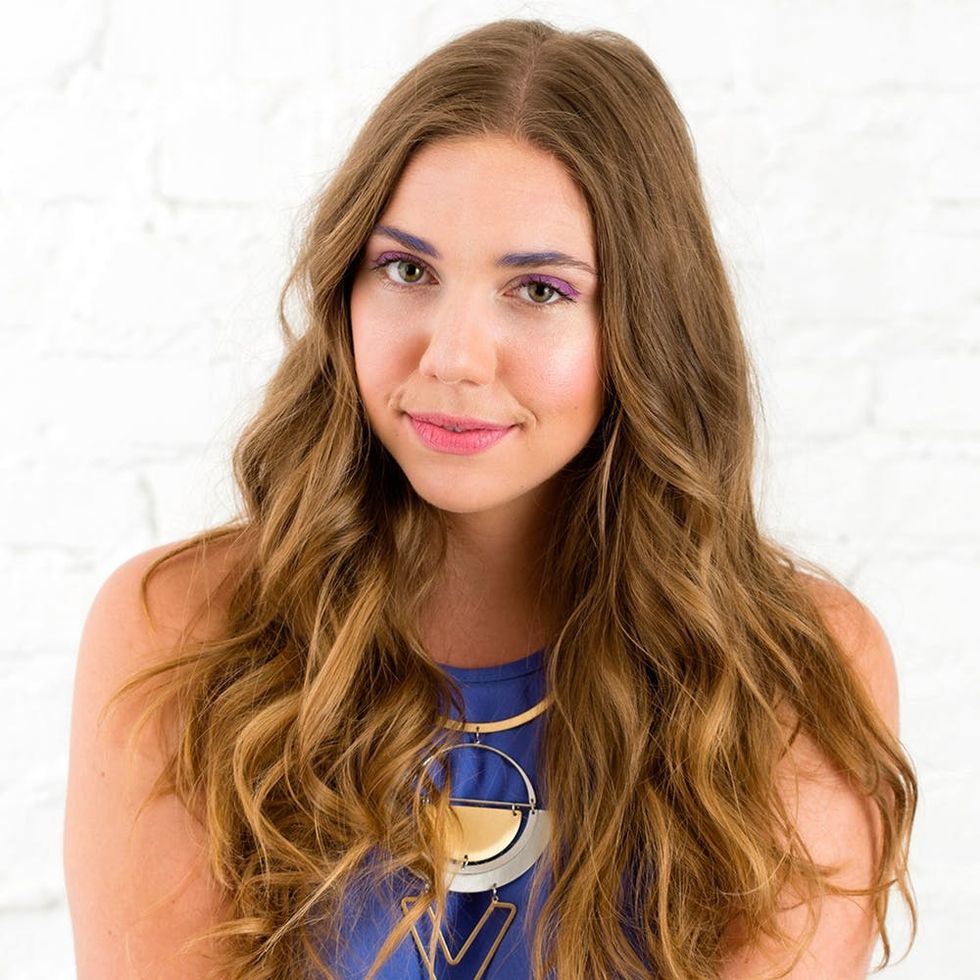 ---
Although this is the fourth installment of our zodiac sign makeup series, where we have a guest "star" model a makeup look inspired by the personality traits influenced by the stars' positions at her birth, Aries is actually the first sun sign. With a birthday that falls between March 21 — April 19, our celestial babe is none other than our very own office manager Rebecca Pohlmann. While this look tends to be a little more wild than say, the best makeup for a Pisces, you could expect nothing less from a sign with such outgoing and confident traits. For those of you who happen to be on the more tame side of things, you can focus on one of the three pops of color to wear alone for a toned down – but still fun – version of this punchy look.
Aries Beauty Profile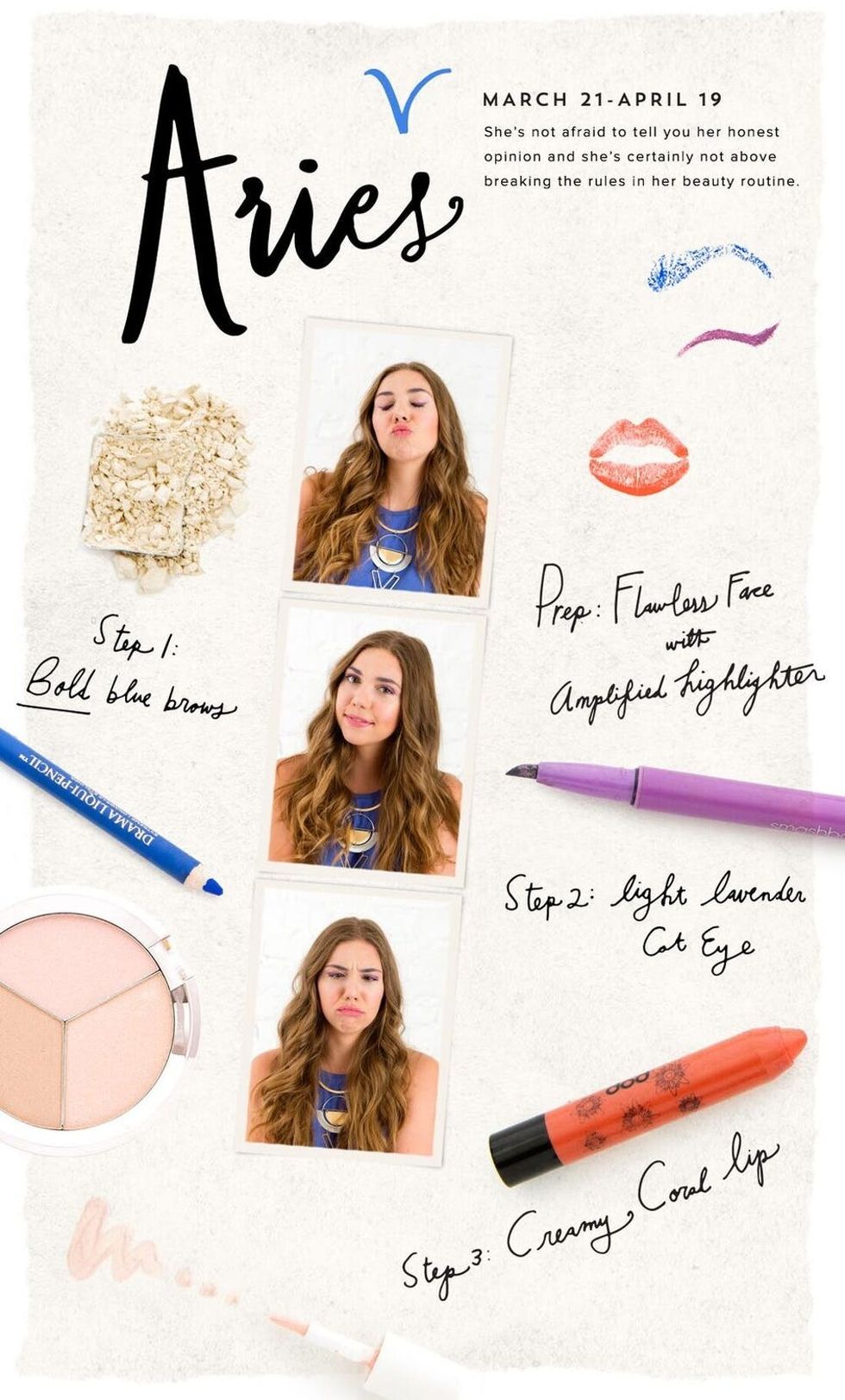 This particular zodiac sets a fiery tone for these babes who are known to lead the way with their boisterous, go-getting demeanor. She's not afraid to tell you her honest opinion, and she's certainly not above breaking the rules in both her professional and personal beauty routine. An Aries beauty is more than capable of hitting her day with no makeup, hair pulled up while rocking jeans and a t-shirt, but when she's in the mood to go-there with her look, you better believe she's going to take it to a whole new level. That's why this bold, blue-tipped brow, light, lavender cat eye paired with a creamy coral lip is perfect for our Aries-inspired makeup look.
The Makeup Look For Aries: Blue Brow, Lavender Cat Eye + Coral Lip
Prep: Flawless, Glowy Face: Follow this flawless face tutorial to get your base makeup ready to build on. Hit your cheekbones with a double layer of highlighter for an extreme radiance that brings an extra pop of luminosity to your skin. Start off with a cream highlighter like Benefit Cosmetics High Beam Liquid Face Highlighter ($26), and then layer a shimmering highlighting powder on top of it. For Rebecca, we used Too Faced Candlelight Glow Highlighting Powder Duo ($36).
Step 1: Bold, Blue Brows: This is a wearable way to amp up your brows with a little punch of color. Take a cream based eyeliner pencil like Lancôme Drama Liquid-Pencil Longwear Eyeliner in Côte D'azur ($23) and gently hit the tips of your eyebrows, starting on the thicker inside section. Then, blend lighter and lighter to create an ombré effect as you move toward the thinner side of your eyebrows.
Step 2: Light, Lavender Cat Eye: Create a cat eye using a lavender eyeliner like Smashbox Photo Angle Pure Pigment Gel Liner in Bright Lilac ($24). Smashbox's liner and the Lancôme eyeliner used on Rebecca's eyebrows both have the same cool undertones, which make the two pair really well together.
Step 3: Creamy, Coral Lip: Pick a bright coral lipstick to tie this look together. I'm using the coral shade from POP Beauty Pouty POP Crayon Kit ($25) on Rebecca. You can see how it's a subtle wash of color on her lips that balances out the brightness of her eye makeup without competing with it.
If you want to go for a look like this Aries-inspired one, just remember to have fun with it! You can definitely play around with different pairings of colors based on your skin tone, but remember to make sure that the underlying pigments (undertones) in each are the same. This will help to keep the look feeling sophisticated and never costumey. Break out those unexpected colors and get creative!
Follow us on Pinterest for more gorgeous zodiac beauty inspo.
Brit + Co may at times use affiliate links to promote products sold by others, but always offers genuine editorial recommendations.