This New 85-Piece Makeup Line Was Made By Cool Kids for Cool Kids
Feb 04, 2016
If you're like us and have #makeupgoals, then no doubt you're constantly on the hunt for that holy grail of products: the one that glides on effortlessly and gets tossed in your bag for a fast, on-the-fly application and makes your face look utterly amazing. If it's got a cool vibe, well then, that's the cherry on top. Good news: The newest player on the scene is just that. Introducing Milk Makeup, an 85-piece collection of low-maintenance, eco-conscious makeup and skincare with whisper-weight formulas that are absolute game changers.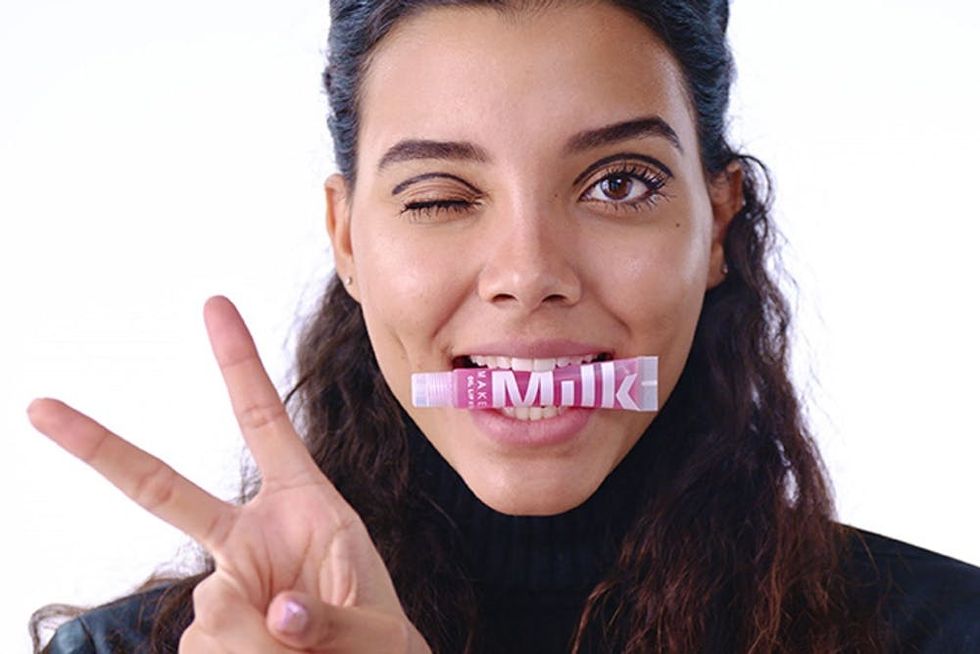 ---
Created by the brains behind the ultra-hip Milk Studios in NYC and LA (the place where inspired creative types like artists, models, musicians and designers converge), Milk Makeup is the chic, playful edge you've been looking to add to your beauty routine. In other words, this line was made by cool kids, for cool kids. "The Milk Girl really embodies a universal spirit found in our studios. It's being self-aware, driven and uniquely stylish in this modern world. We work hard and play harder — and look awesome doing both," says Georgie Greville, co-founder of Milk Makeup.
The fast-paced, slick scene at the studios is the inspo behind the makeup line, which was designed to be low-maintenance and allow for quick yet precise applications (think: rollerballs, angled tips and curved solids). Beyond makeup, there's also everything you need to make an impromptu lets-meet-for-drinks-after-the-gym meeting happen, including toteable deodorant, face oil, dry shampoo and even a hair dryer — they've really got it all covered. Better yet, all of these products can be applied without tools, making them as fun to use as to look at. Of course, this means they're totally Instagram- worthy, especially its on-the-go kits, two greatest-hits collections that come in groovy packaging complete with cheeky stickers to trick it out even more. You'll want to snap and post on the spot.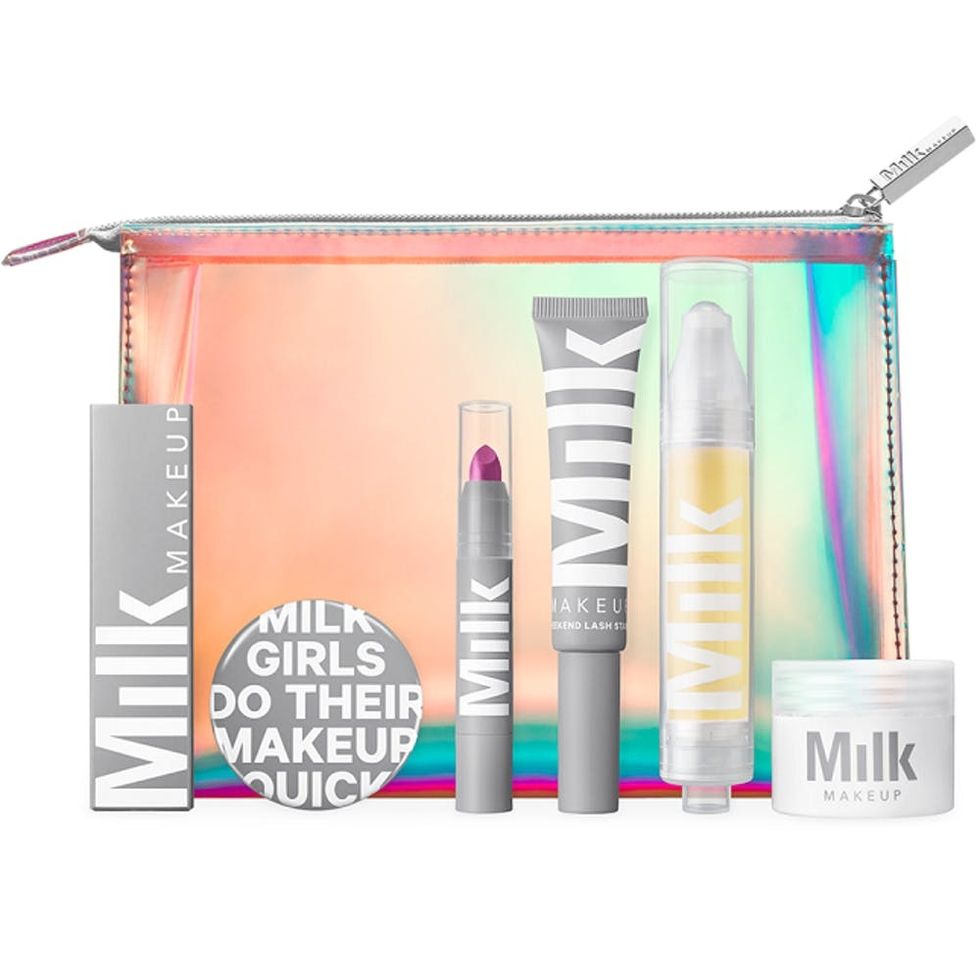 And then there's this: The naturally-sourced formulas with butters, oils and coconut waxes that feel "fairy-kiss light, like you are wearing nothing," says Greville. Like magic, these airy textures seamlessly melt with your body heat into your skin, all while delivering bold, nourishing color. You can buy up the extensive line starting today. To help you narrow in on what to try first, we've got a few faves we're dying to try listed below. Check out these six need-it-now makeup and skincare essentials: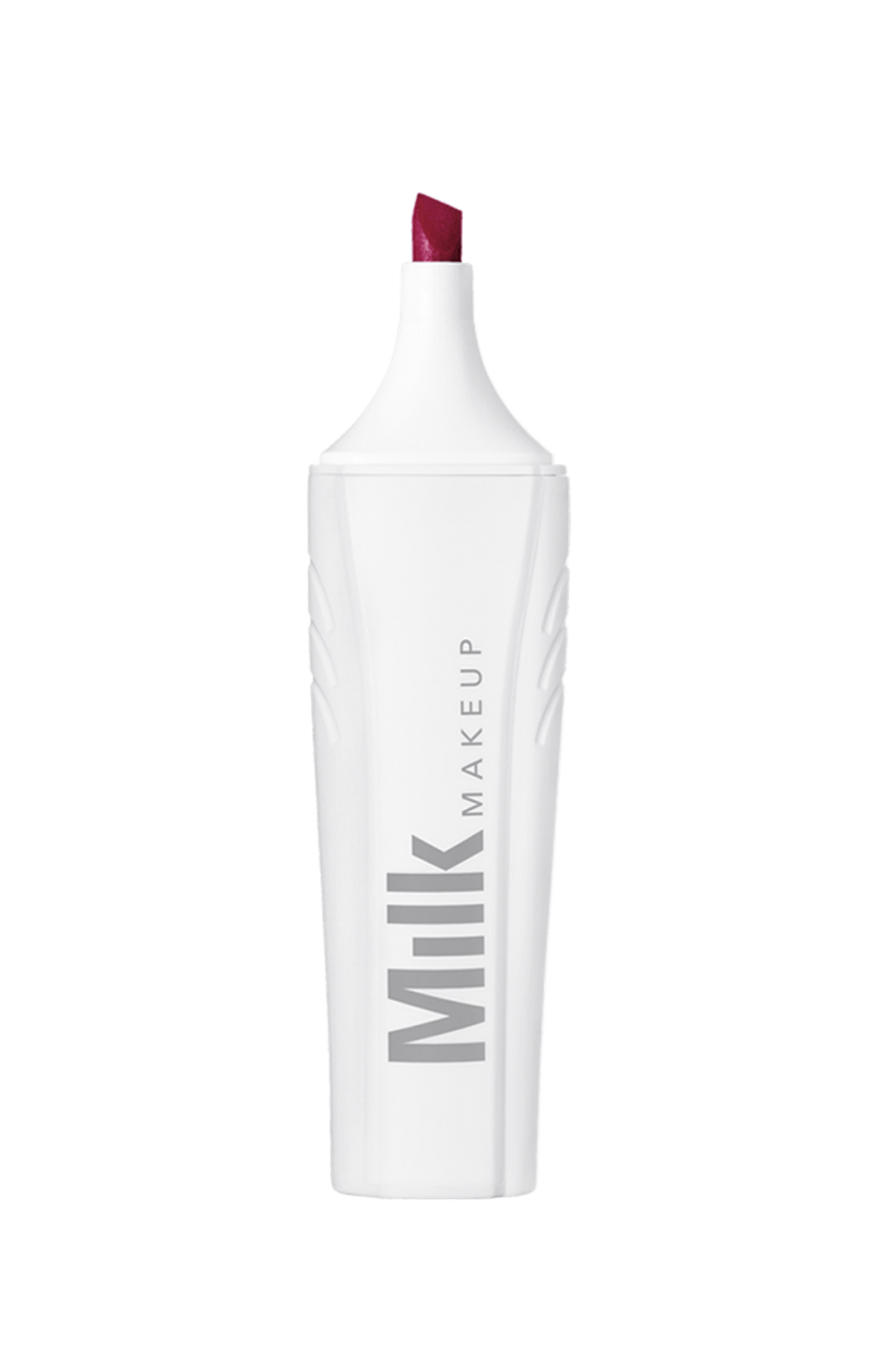 1. Milk Makeup Lip Marker ($20): Not to be confused with your high school highlighter, this is a rad way to give your lips the attention they deserve. With rubber grips on the sides and a precision felt tip, the pen delivers a smudge-proof, moisture-rich pop of color, no mirror required.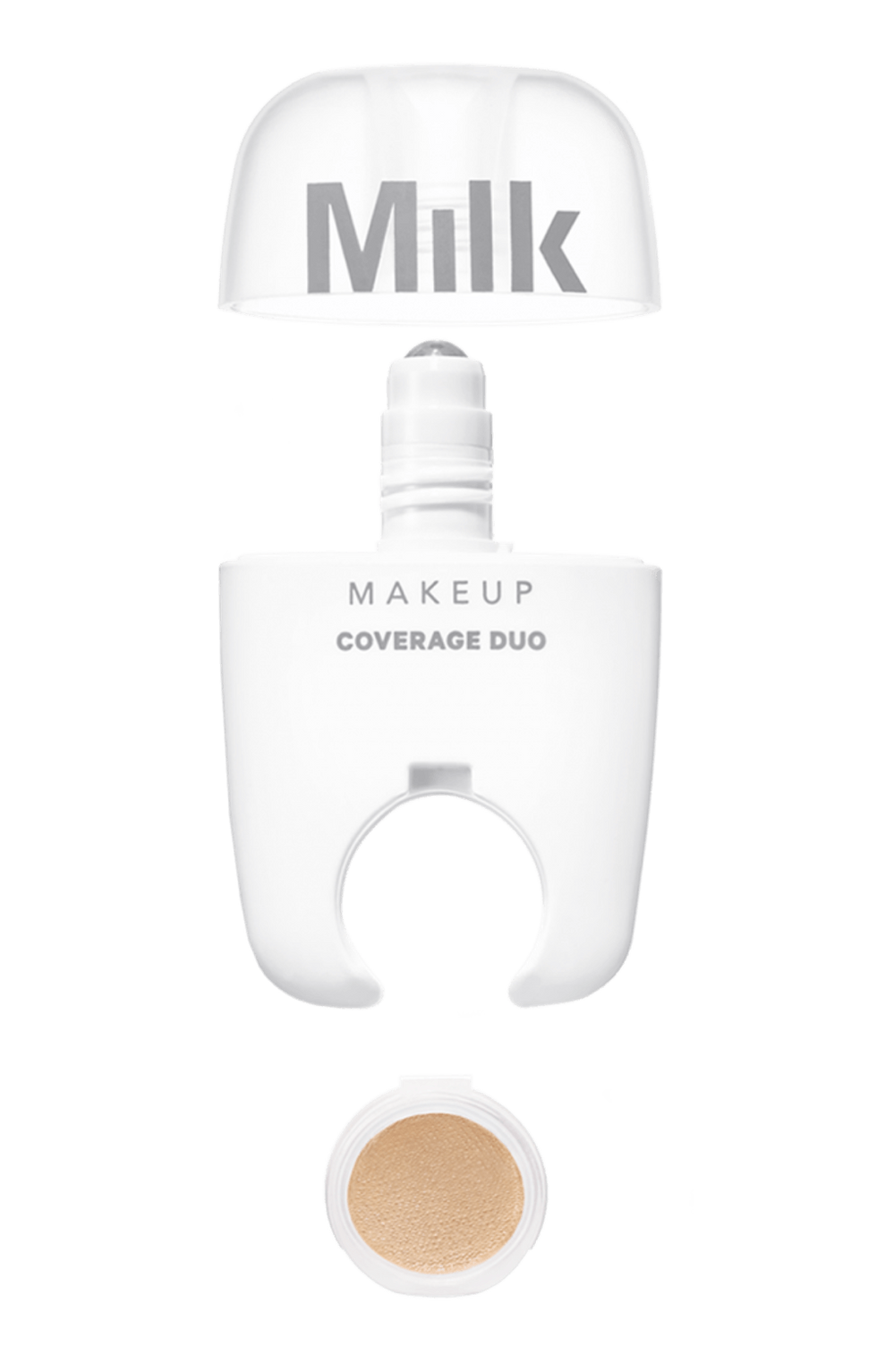 2. Coverage Duo ($30): A primer + brightener + concealer all in one. The dynamic duo sports a puffy marshmallow cream (MARSHMALLOW CREAM!) that pops in and out, with a soothing coconut oil liquid (you use one or both, depending on how much coverage you need) that hide blemishes, brighten dark spots and give you base to work with.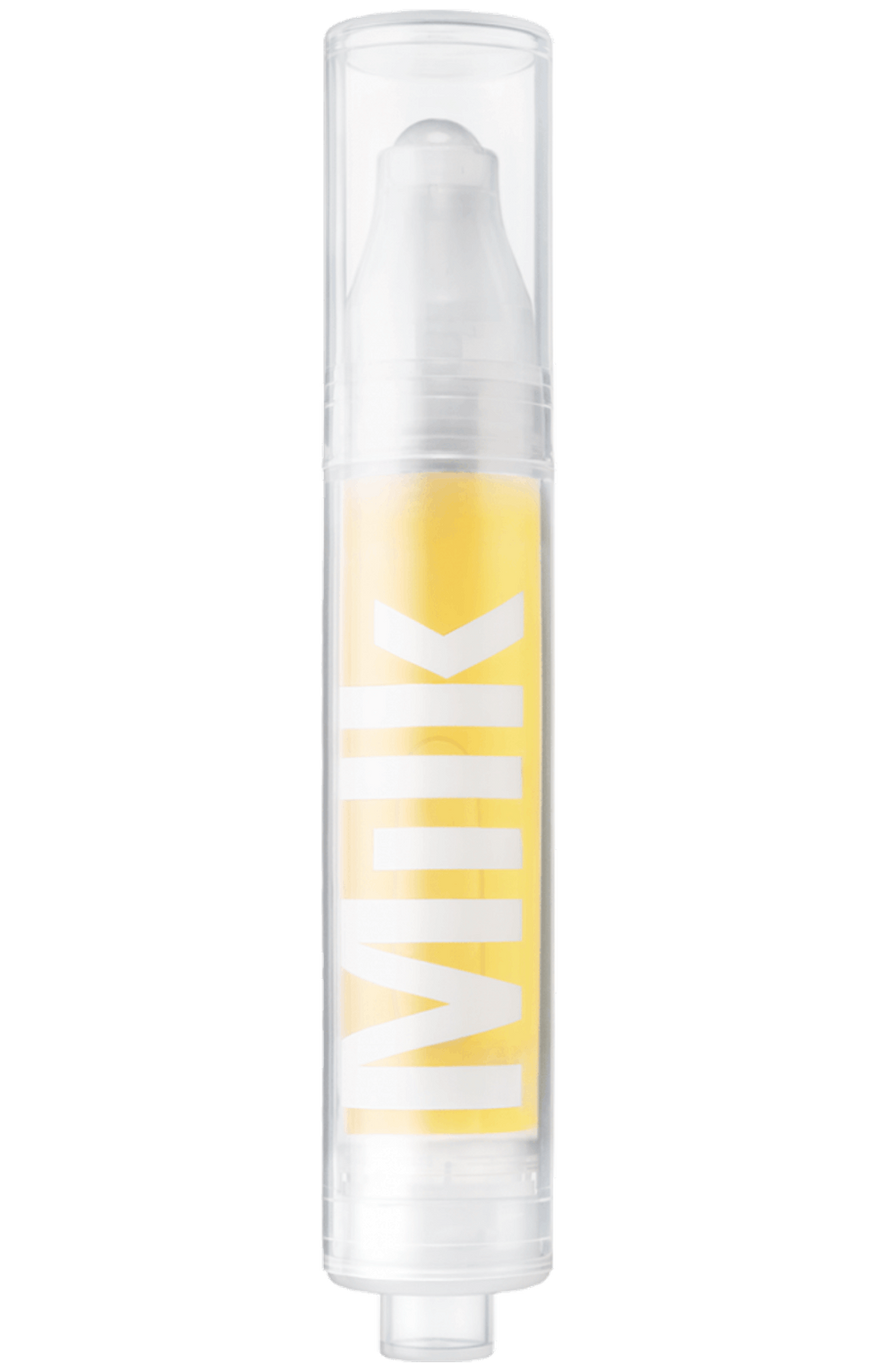 3. Sunshine Oil ($38): Imagine getting a little dose of happiness every time you roll on this Vitamin-C soaked oil that seriously brightens and hydrates.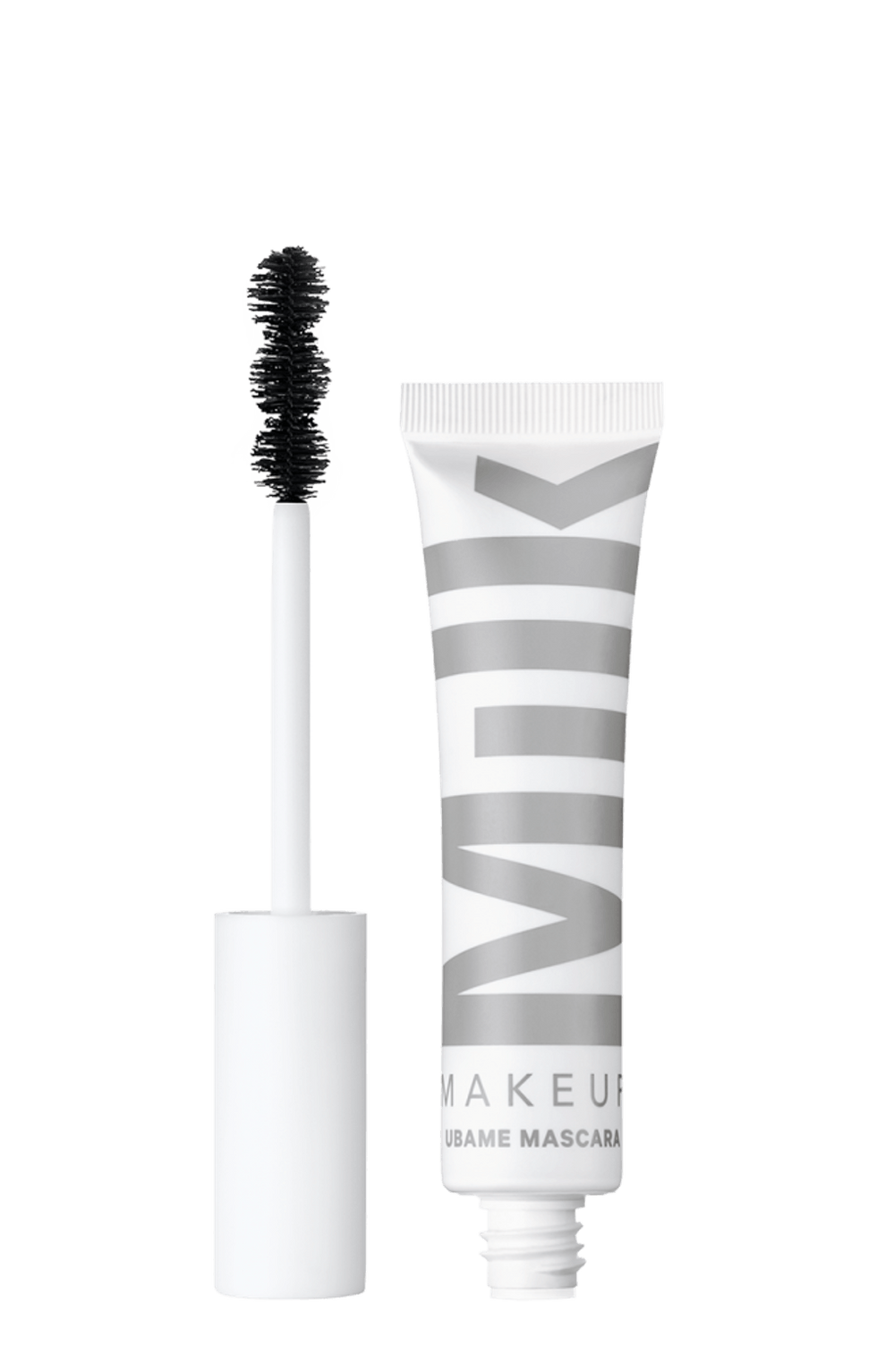 4. Ubame Mascara ($24): Ok, so it looks soGame of Thrones, but really this triple-ball brush gets into those baby-fine, teeny lashes you never can find, defining them to create a lush line. The formula is uber-rich with ubame oak charcoal and sapphire dust that maximize thickness and texture.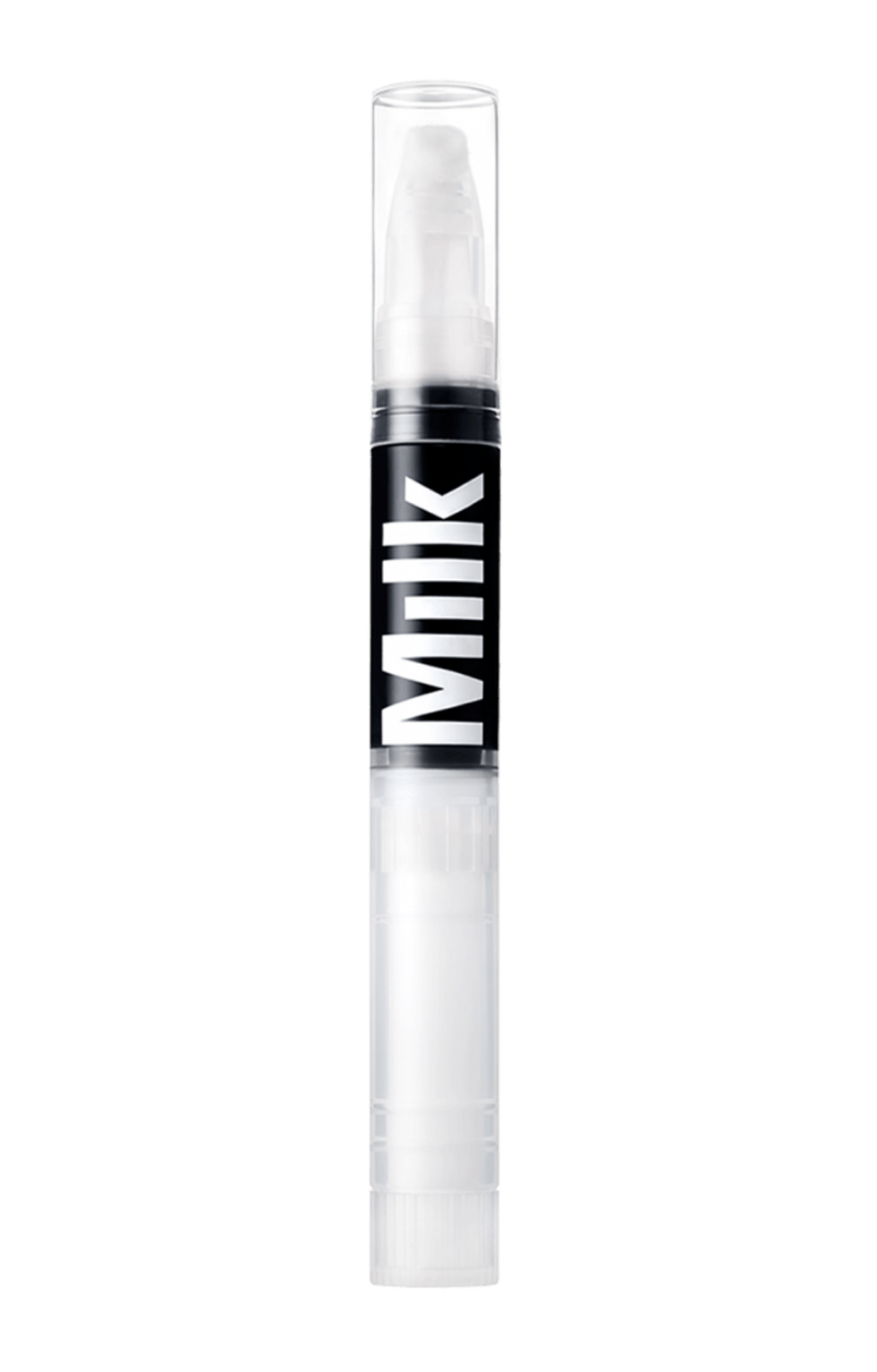 5. Eye Vinyl ($20): A glossy, smokey eye is hot for spring, and this pen, infused with rice bran wax and soybean oil, gives a slick edge to lids in split-second.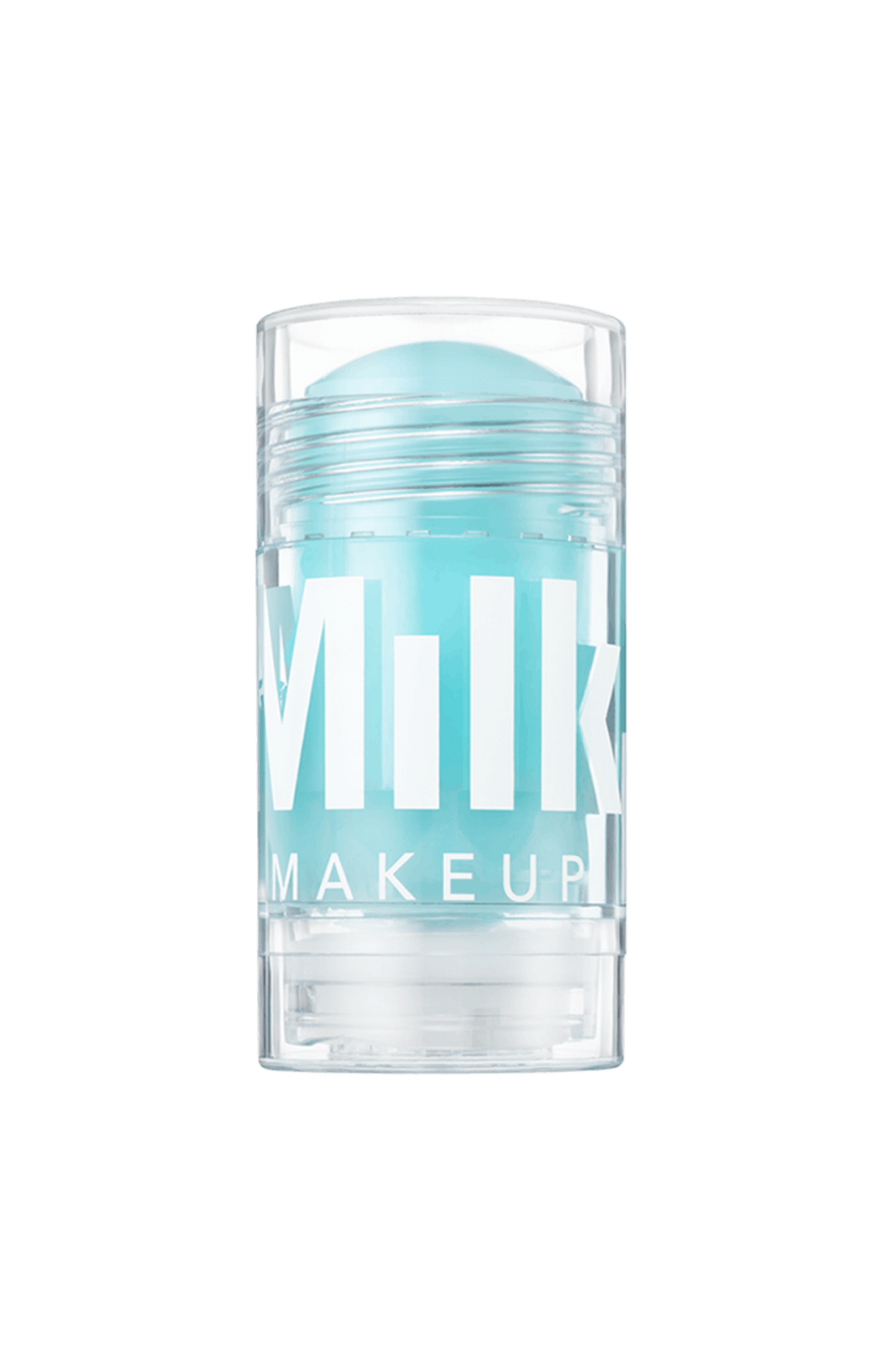 6. Cooling Water $24): This solid stick is the your go-to after a sweat sesh. The seawater cools down redness, while caffeine depuffs and recharges a fatigued face.
What no-fuss makeup brands are your favorite? Tweet us @BritandCo!
Beauty Products
More From Beauty Products
Still haven't taken up that new creative skills you swore you'd learn this year? Or ready to take your design skills to the next level? Let's say so long to the weirdest year ever by checking those big learn-something-new goals off our perpetual to-do lists.
We've teamed up with Clorox to give you the gift of unlimited creativity now through the end of the year. Once you sign up, you can take as many of our 120+ classes as you want for FREE for one whole month!
Here's how it works:

Head to brit.co/learn and sign up for the "All Access Pass."
Use the code "CLOROXCARES" at checkout to redeem your free month of classes.
You will be automagically signed up for Clorox's email list once you redeem your free all access pass. (It's the #1 Choice for Disinfection!)
Your pass lasts one month from when you checkout. This means you have unlimited access to all the classes during that month.
This offer is valid now through December 27, 2020.
Browse our catalog to find the right class for you, tell a friend and take the class together over Zoom, or organize a 'cocktails + crafts' night with a friend in your bubble so you can learn something new together.
What are you waiting for? Time to start learning all the things!

Thanks to Clorox for making this happen! When it counts, trust Clorox.
Lifestyle