5 Mochi Ice Creams Worth Stocking in Your Freezer
Jan 05, 2019
There's a good chance you've enjoyed mochi, the sticky, chewy, gluten-free rice dessert that dates back to the 10th century, at a Japanese restaurant, but now we're seeing more ice cream options in grocery stores than ever before. But which to buy? We tried all the mochi we could get our hands on to determine which products you should put in your cart.
---
1. My/Mo Mochi Ice Cream ($6/box of 6): My/Mo's balls are bigger and doughier than the other mochi we tried. While they offer standard mochi flavors like mango, strawberry, and green tea, they also have modern ice cream flavors like mint chocolate chip, cookies and cream, salted caramel and, our favorite, double chocolate. The combination of chocolate ice cream and chocolatey bits reminds us of Ben & Jerry's Chocolate Fudge Brownie. Our only issue with My/Mo is the mochi is covered in a white rice flour. The powder gets everywhere.
Nutritional Breakdown Per Mochi: 110 calories, 3 grams fat, 19 grams carbs, and 11 grams sugar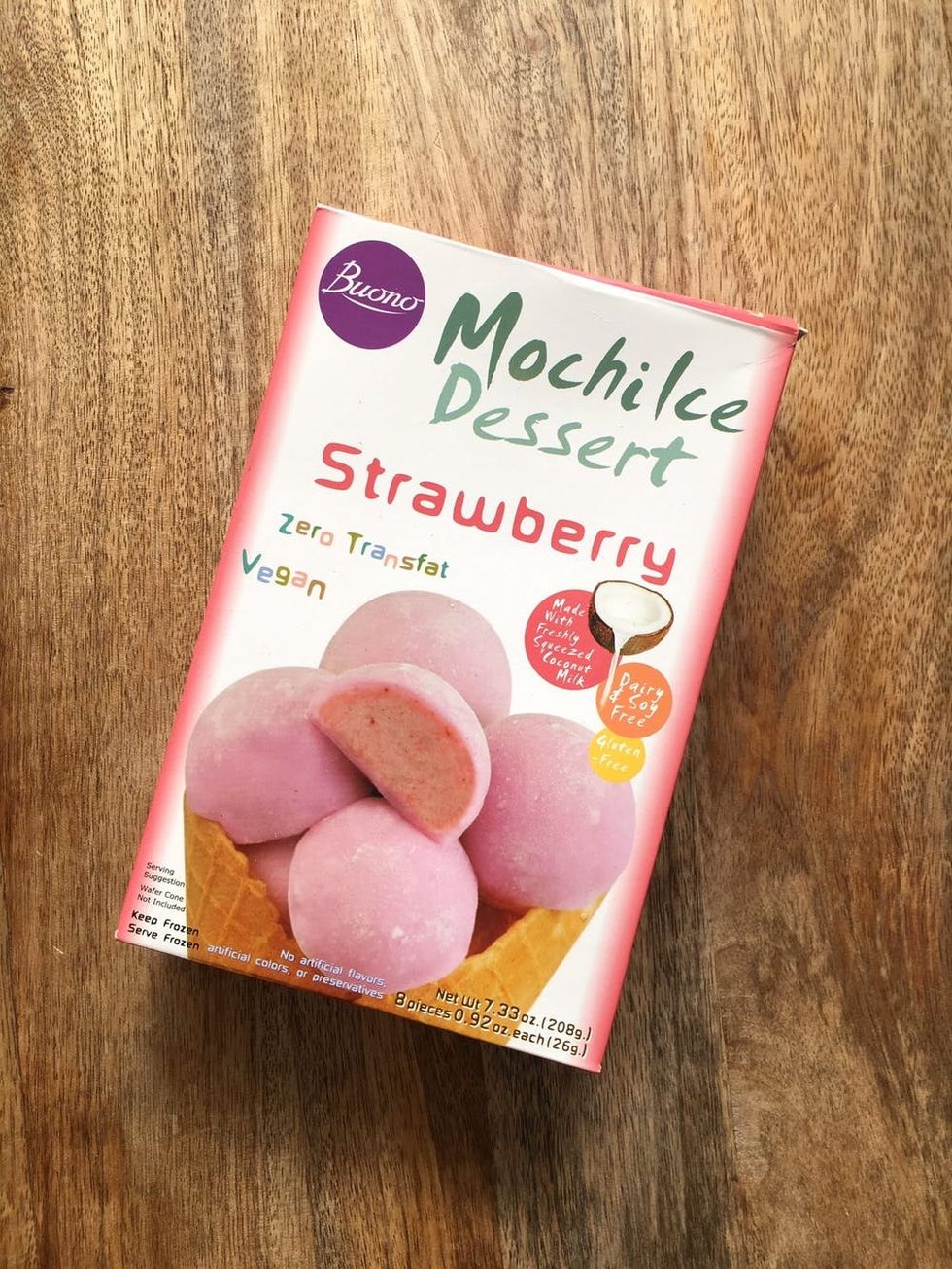 2. Trader Joe's Buono Mochi ($4/box of 8): Trader Joe's flavors have expanded, and they now offer vegan strawberry and mini Thai iced tea mochi. We adore the vegan strawberry mochi made with coconut milk. Each bite tastes more like a frozen strawberry daiquiri. The balls are very doughy and hard to get out of the package, but we love how they are not only dairy-, soy-, gluten-, and trans-fat-free, they also have the least amount of calories, fat, carbs, and sugar per serving.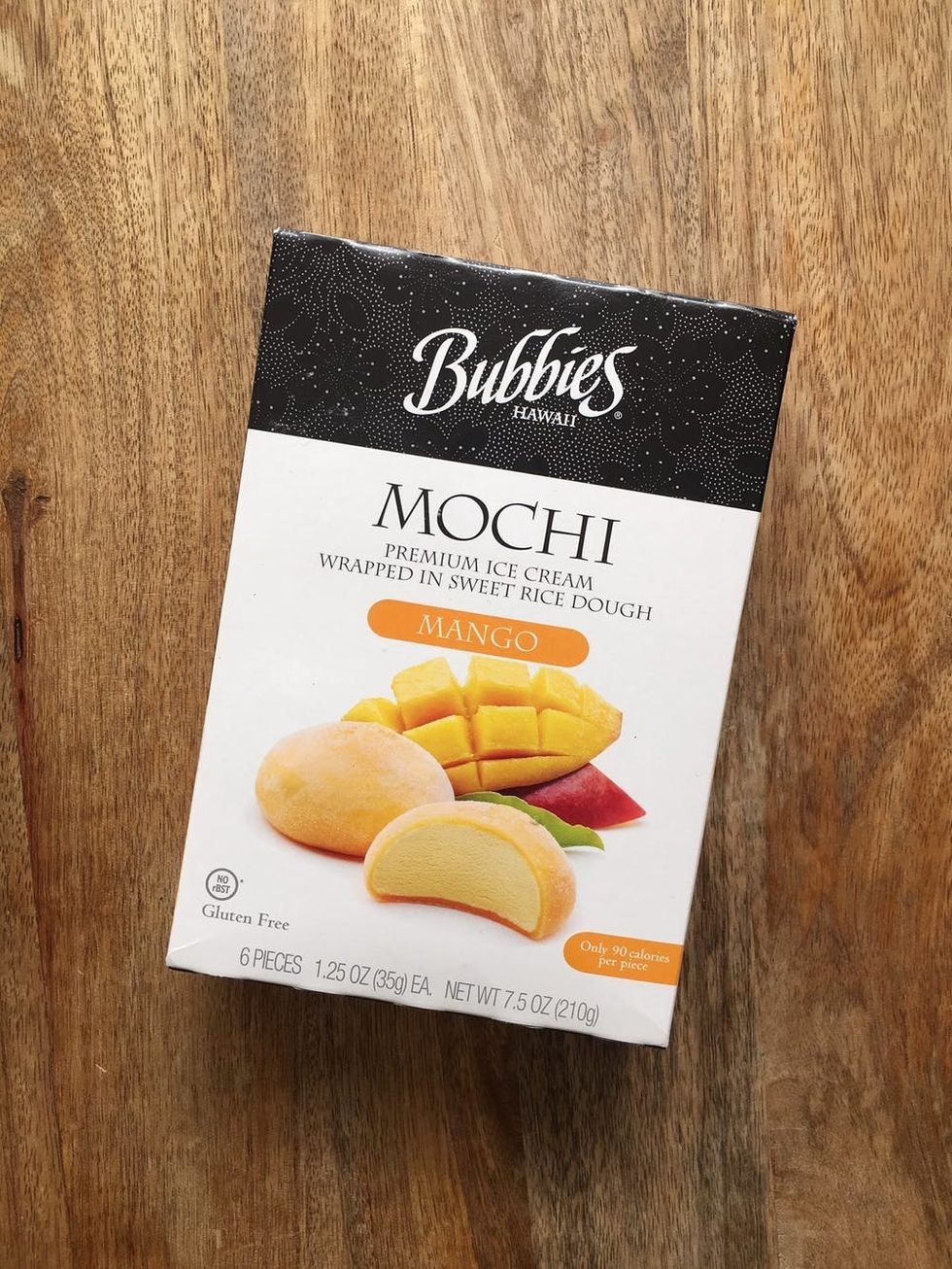 Nutritional Breakdown Per Mochi: 58 calories, 2 grams fat, 11 grams carbs, and 7 grams sugar
3. Whole Foods Bubbies Mochi ($10/box of 6): While you can always opt for the box of six of these Hawaiian-based mochi in the freezer section, select Whole Foods stores have started featuring self-serve mochi bars. You can choose from about 12 different flavors for $2 each, $10 for six, or $18 for a dozen. Flavors rotate per season (pumpkin for fall, peppermint for winter, or strawberry rhubarb and Meyer lemon in the summer). We tried Bubbies mango mochi, which is flatter and less doughy than the other mochi we tried. Flavor-wise, it tastes almost like a mango sour candy.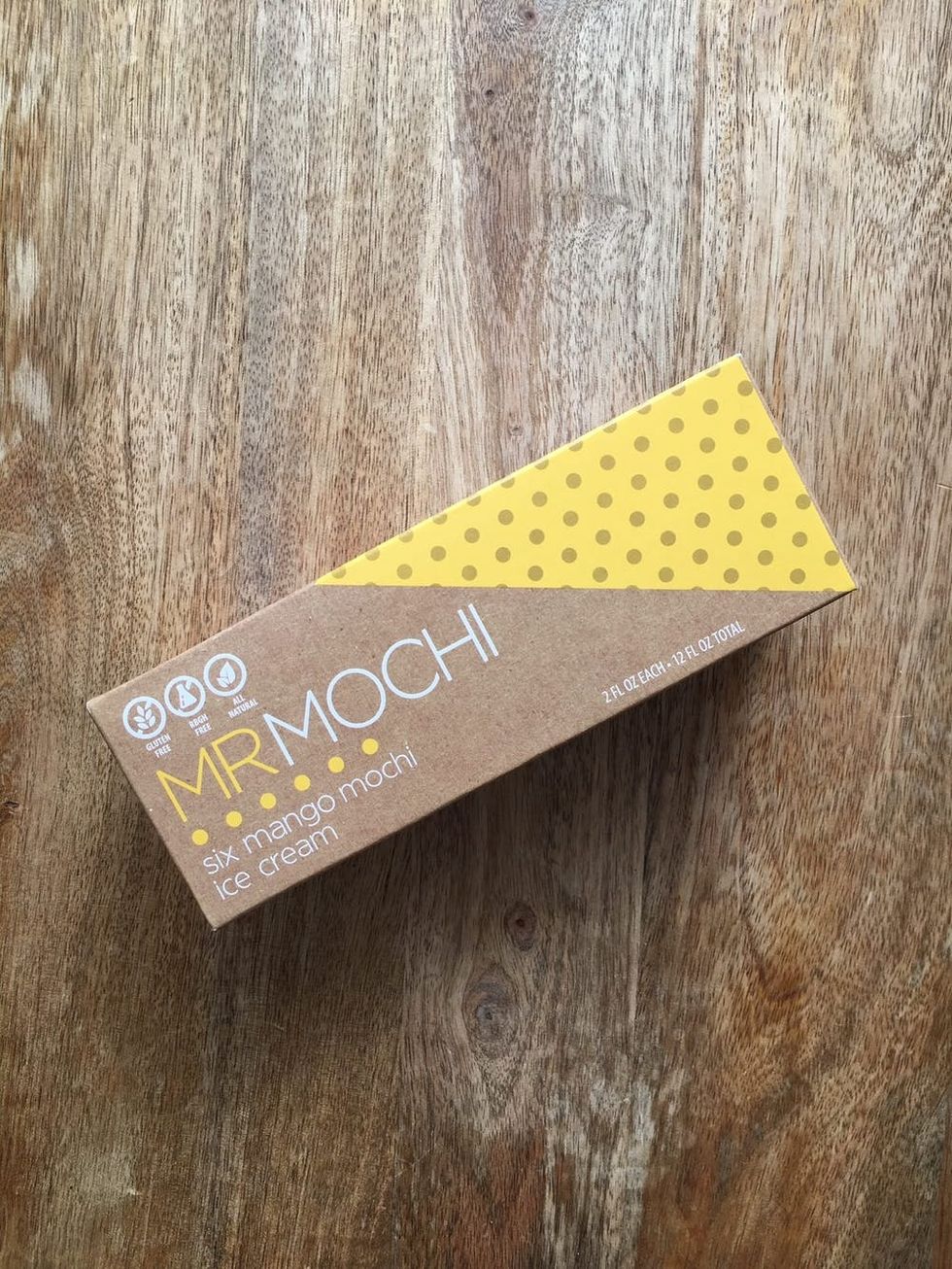 Nutritional Breakdown Per Mochi: 90 calories, 3 grams fat, 15 grams carbs, and 10 grams sugar
4. Mr. Mochi ($7/box of 6): These snacks are free of artificial ingredients, hormones, and gluten. Each piece is individually wrapped, which isn't great for the environment, but it keeps each mochi fresh. We tried the mango, which tasted like biting into a piece of perfectly ripe fruit.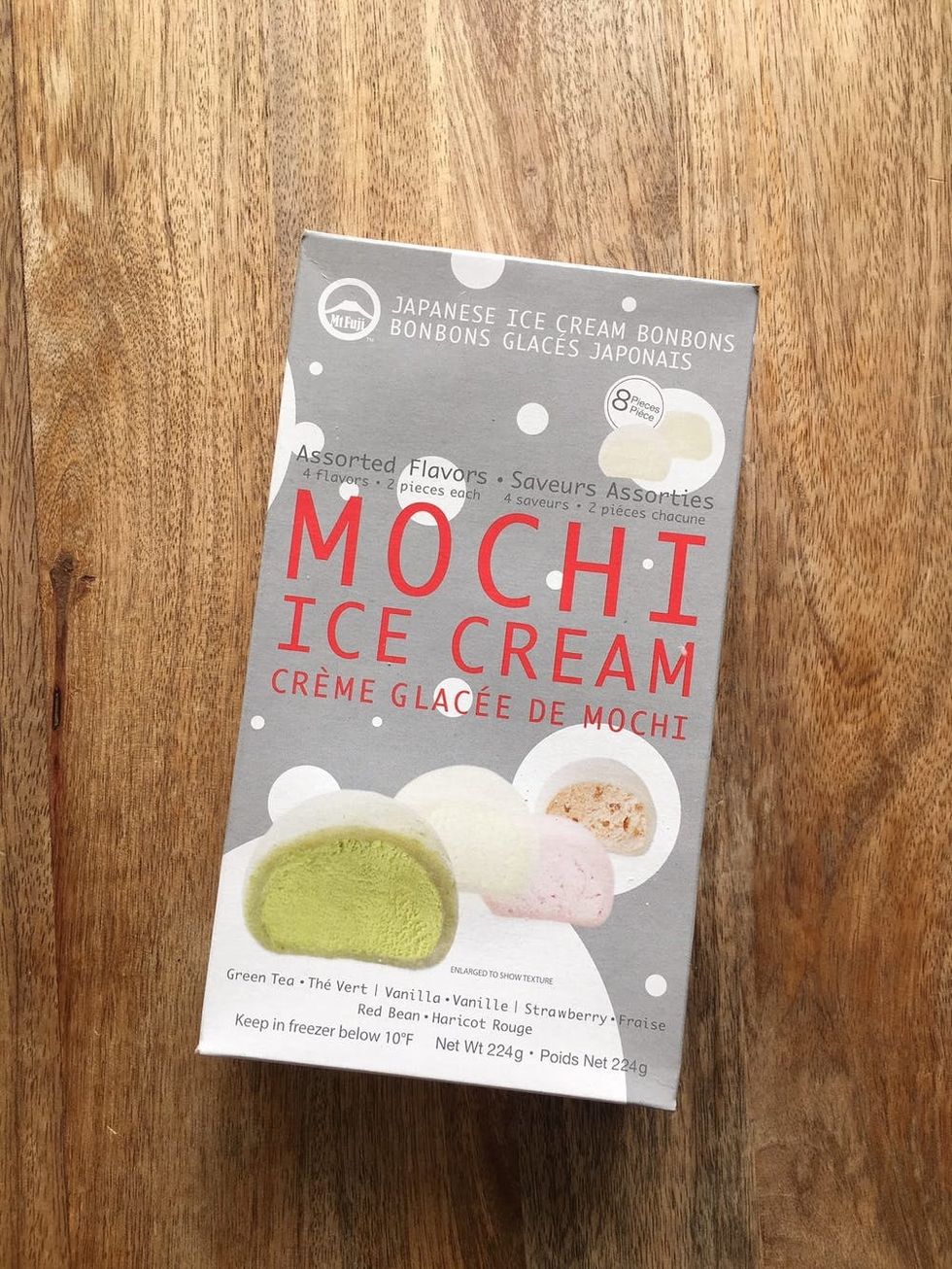 Nutritional Breakdown: 80 calories, 3 grams fat, 12.5 grams carbs, and 10 grams sugar
5. Mt. Fuji ($7/box of 8): If you're craving more of a traditional ice cream mochi, then you have to try Mt. Fuji. We love how each box has an assortment of flavors. This one has vanilla, red bean, green tea, and strawberry. Each morsel isn't overly sweet, and the dough-to-ice-cream ratio is spot on. We are into the red bean, which is more savory than sweet.