5 Mochi Ice Creams Worth Stocking in Your Freezer
Jan 05, 2019
There's a good chance you've enjoyed mochi, the sticky, chewy, gluten-free rice dessert that dates back to the 10th century, at a Japanese restaurant, but now we're seeing more ice cream options in grocery stores than ever before. But which to buy? We tried all the mochi we could get our hands on to determine which products you should put in your cart.
---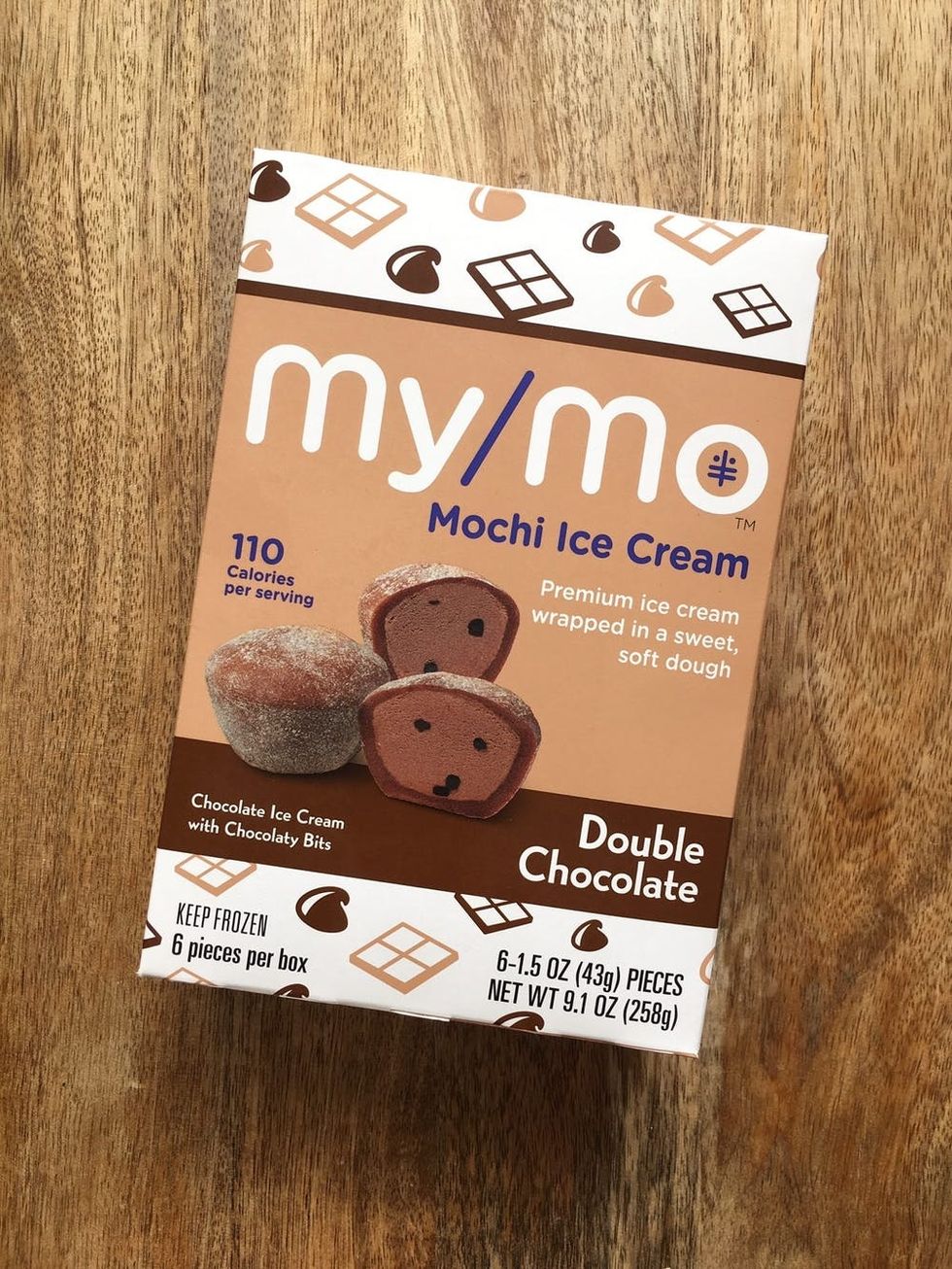 My/Mo's balls are bigger and doughier than the other mochi we tried. While they offer standard mochi flavors like mango, strawberry, and green tea, they also have modern ice cream flavors like mint chocolate chip, cookies and cream, salted caramel and, our favorite, double chocolate. The combination of chocolate ice cream and chocolatey bits reminds us of Ben & Jerry's Chocolate Fudge Brownie. Our only issue with My/Mo is the mochi is covered in a white rice flour. The powder gets everywhere.
<span style="text-decoration: underline;"><a href="https://www.buonogroup.com/" target="_blank">Trader Joe's Buono Mochi</a></span>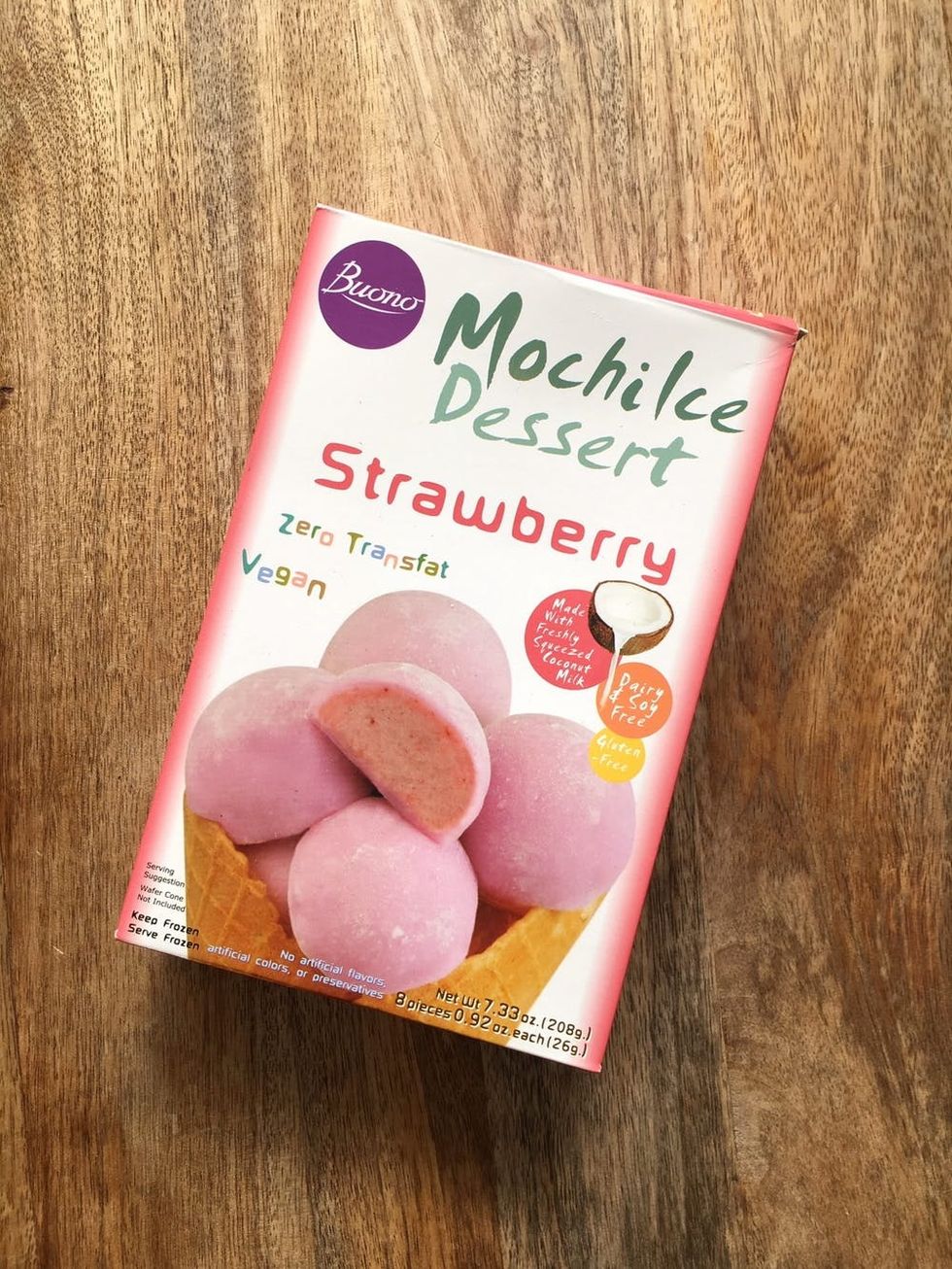 Trader Joe's flavors have expanded, and they now offer vegan strawberry and mini Thai iced tea mochi. We adore the vegan strawberry mochi made with coconut milk. Each bite tastes more like a frozen strawberry daiquiri. The balls are very doughy and hard to get out of the package, but we love how they are not only dairy-, soy-, gluten-, and trans-fat-free, they also have the least amount of calories, fat, carbs, and sugar per serving.
<span style="text-decoration: underline;"><a href="https://bubbiesicecream.com/" target="_blank">Whole Foods Bubbies Mochi</a></span>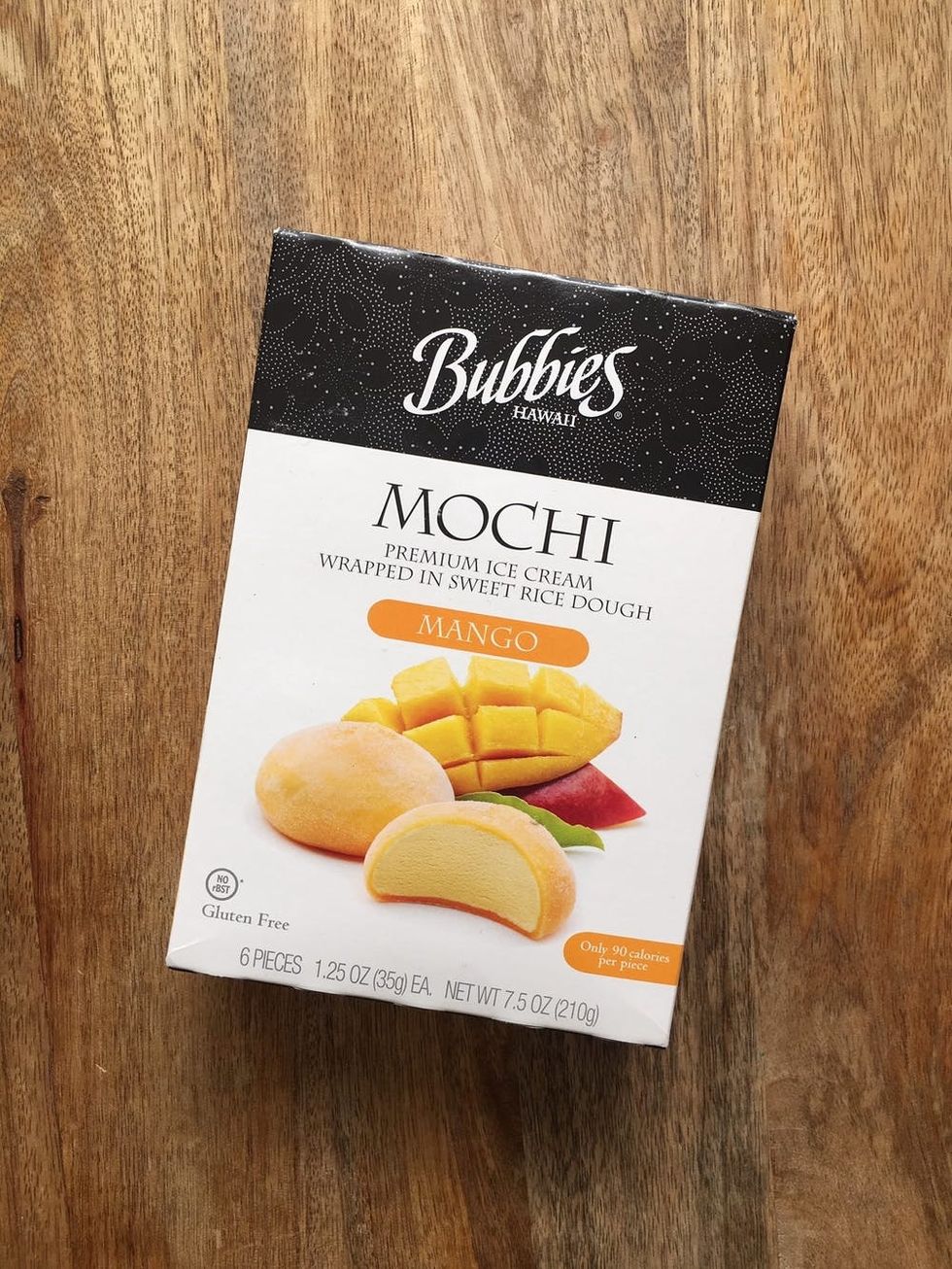 :
While you can always opt for the box of six of these Hawaiian-based mochi in the freezer section, select Whole Foods stores have started featuring self-serve mochi bars. You can choose from about 12 different flavors for $2 each, $10 for six, or $18 for a dozen. Flavors rotate per season (pumpkin for fall, peppermint for winter, or strawberry rhubarb and Meyer lemon in the summer). We tried Bubbies mango mochi, which is flatter and less doughy than the other mochi we tried. Flavor-wise, it tastes almost like a mango sour candy.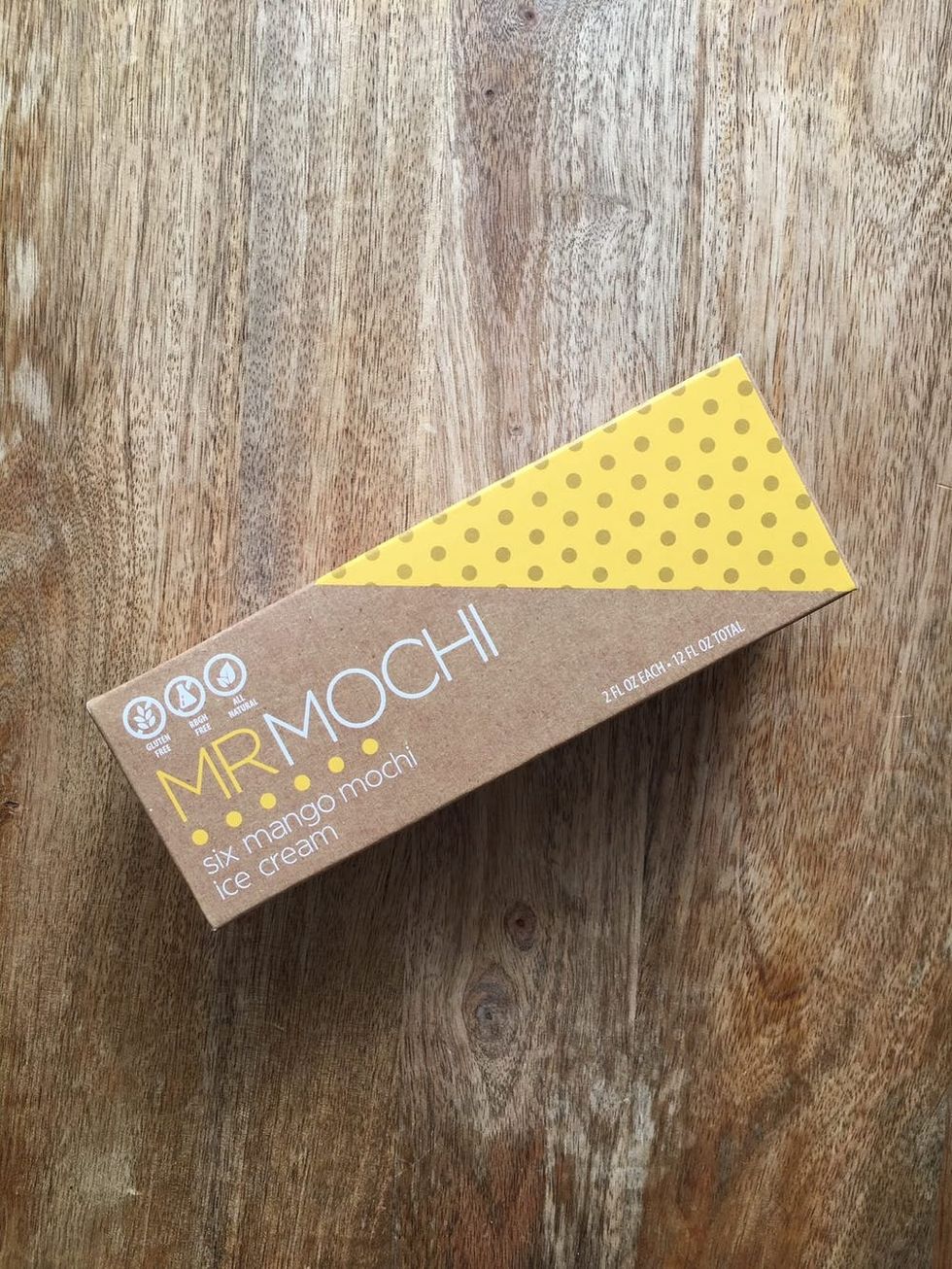 ($7/box of 6):
These snacks are free of artificial ingredients, hormones, and gluten. Each piece is individually wrapped, which isn't great for the environment, but it keeps each mochi fresh. We tried the mango, which tasted like biting into a piece of perfectly ripe fruit.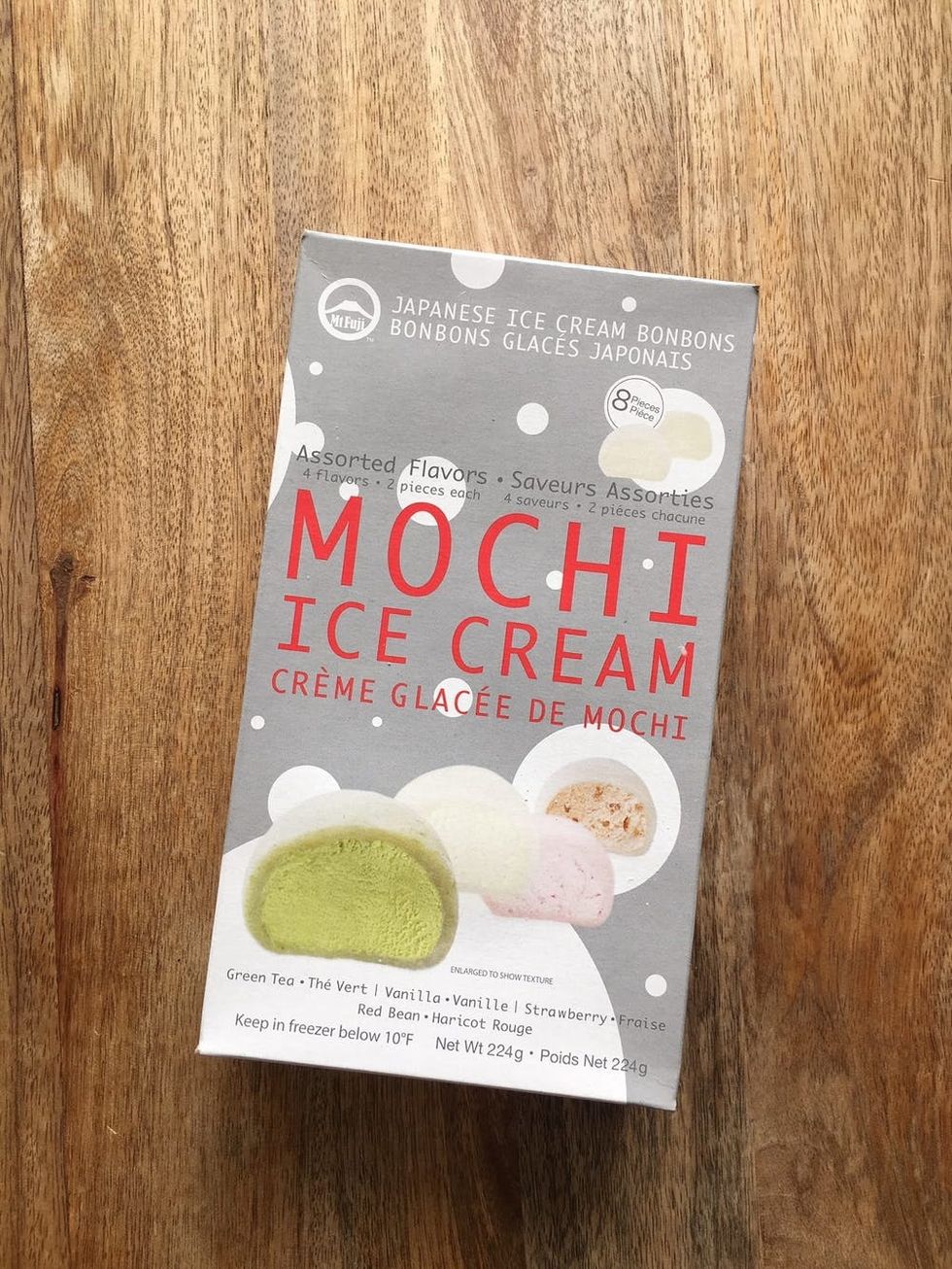 If you're craving more of a traditional ice cream mochi, then you have to try Mt. Fuji. We love how each box has an assortment of flavors. This one has vanilla, red bean, green tea, and strawberry. Each morsel isn't overly sweet, and the dough-to-ice-cream ratio is spot on. We are into the red bean, which is more savory than sweet.
Gabi Conti
Gabi Conti has two passions in life: food, and dating. She went on 10K hours of dates in her 20s and is sharing her knowledge in her first book 20 Guys You Date In Your 20s, which drops with Chronicle in the spring of 2020. Gabi is a writer and host, who currently hosts and writes a weekly entertainment show Hollywire Vlogs, she wrote and hosted 423 episodes the Elite Daily Show for Verison's go90 and Elite Daily. She has contributed dating and wellness articles to Cosmopolitan, Hello Giggles, POPSUGAR, mindbodygreen, and Elite Daily. You can follow her on Instagram @ItsGabiConti.
Food Adulting
Still haven't taken up that new creative skills you swore you'd learn this year? Or ready to take your design skills to the next level? Let's say so long to the weirdest year ever by checking those big learn-something-new goals off our perpetual to-do lists.
We've teamed up with Clorox to give you the gift of unlimited creativity now through the end of the year. Once you sign up, you can take as many of our 120+ classes as you want for FREE for one whole month!
Here's how it works:

Head to brit.co/learn and sign up for the "All Access Pass."
Use the code "CLOROXCARES" at checkout to redeem your free month of classes.
You will be automagically signed up for Clorox's email list once you redeem your free all access pass. (It's the #1 Choice for Disinfection!)
Your pass lasts one month from when you checkout. This means you have unlimited access to all the classes during that month.
This offer is valid now through December 27, 2020.
Browse our catalog to find the right class for you, tell a friend and take the class together over Zoom, or organize a 'cocktails + crafts' night with a friend in your bubble so you can learn something new together.
What are you waiting for? Time to start learning all the things!

Thanks to Clorox for making this happen! When it counts, trust Clorox.
Lifestyle