Check Out Natalie Portman's Baby Bump Red Carpet Style — Spill Stain and All
Jan 09, 2017
Natalie Portman is usually one to fly under the radar, but never when it comes to maternity red carpet style. This year she's back in the spotlight at The Golden Globes for her role in the recently released film Jackie. Staying true to her character's era, Portman showed up to the red carpet rocking a swinging '60s style dress. But the Prada gown was accidentally accented with a spill stain.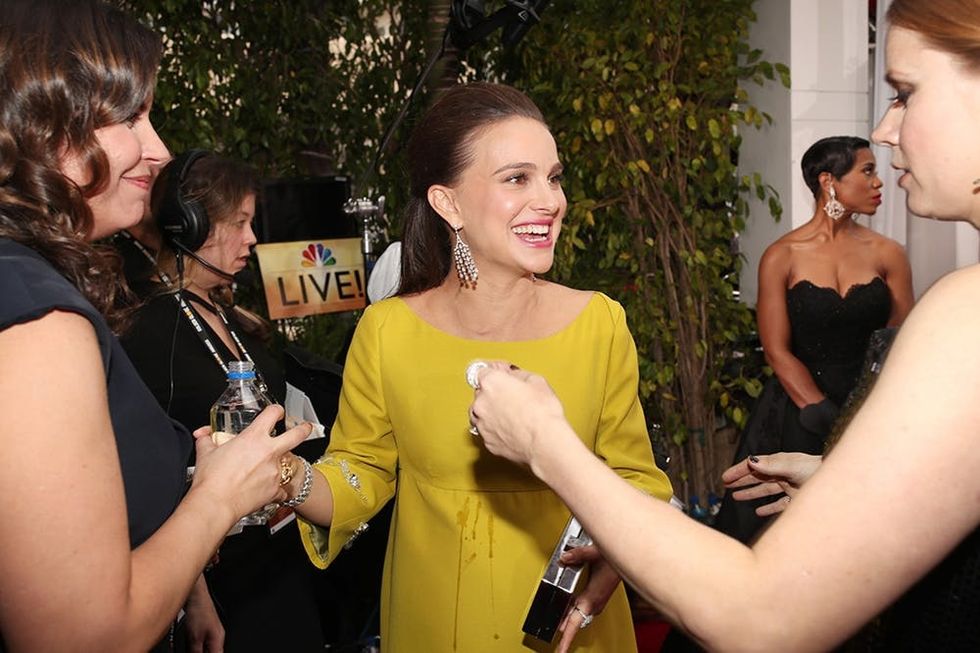 ---
In this pic snapped before she took her walk down the red carpet, Natalie appears to have fallen victim to a real spillage situation. Thankfully (and unlike when it happens to us pre-first date) she had a team to help her get through the fashion crisis — including her bud, Amy Adams.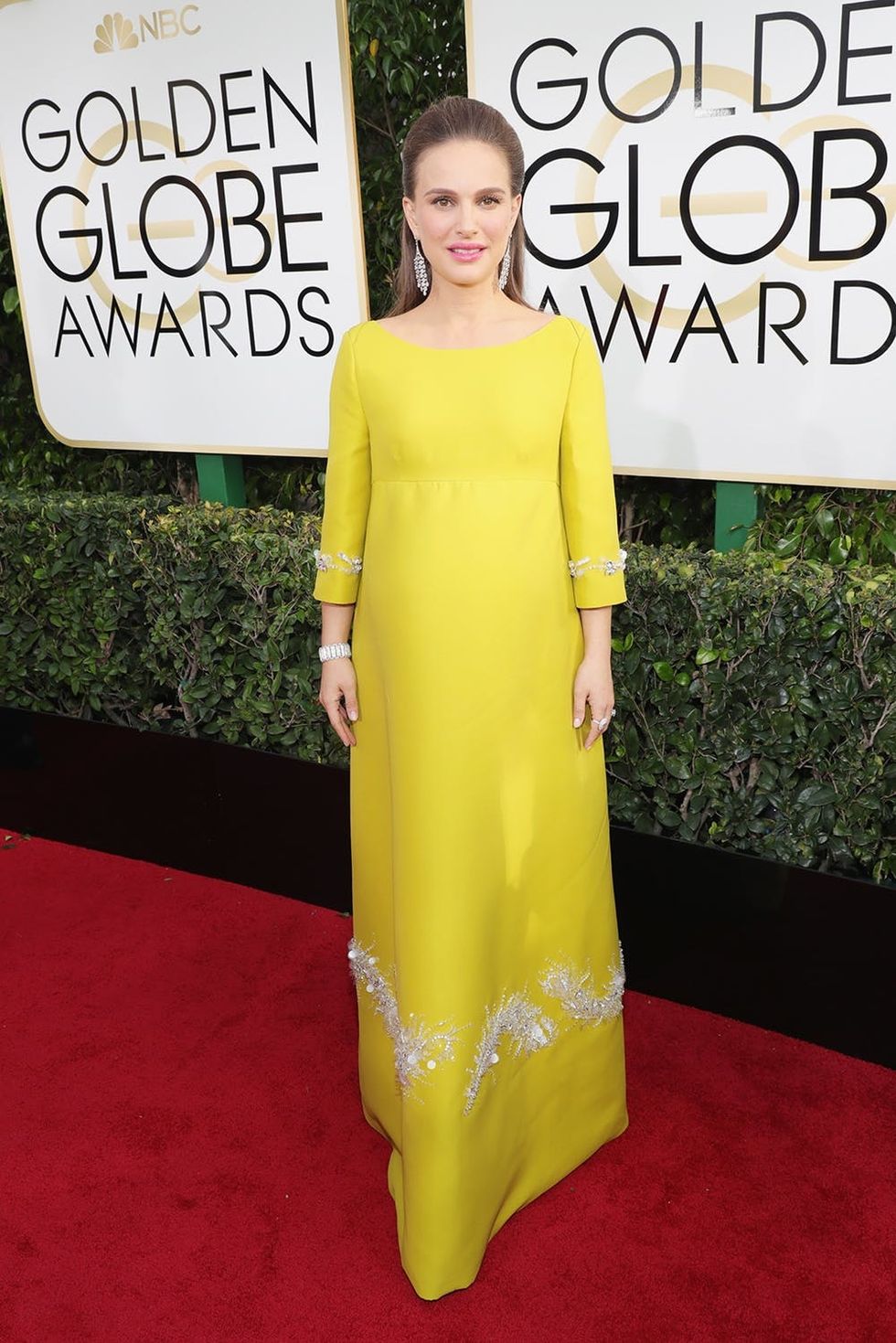 But leave it to Natalie to sort it out and play off the whole situation like a straight-up STAR.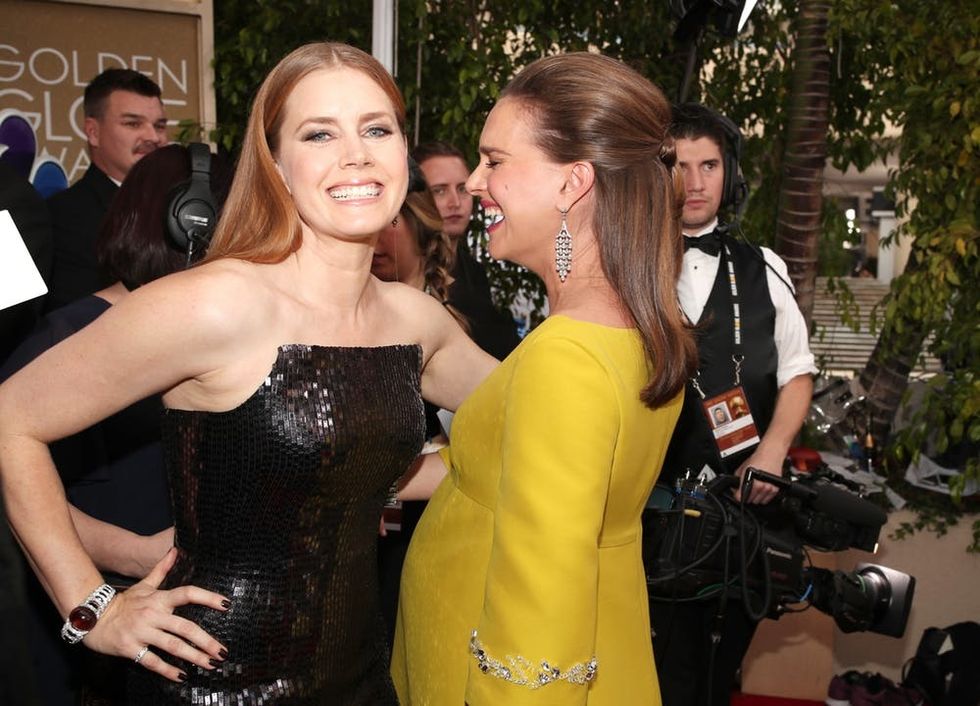 And then laugh it off like a champ. Here's to hoping for more Natalie in 2017.
How do you brush off a spillage situation? Share with us on Twitter @BritandCo.
(Photo via Christopher Polk/Getty)
Cortney Clift
Cortney is the senior writer and special projects editor at Brit + Co. She typically covers topics related to women's issues, politics, and lifestyle. When she's not buried behind her computer you'll find her exploring New York City or planning her next big adventure.
Style News
Our undergarments might have taken a backseat in 2020, but with a new year upon us, we're feeling inspired to reprioritize our most intimate clothing layer — especially in time for Valentine's Day. Because hey, what better way to kickstart a season of self-love than by treating yourself to a confidence-boosting set of lingerie?
We turned to trusted intimates brand Adore Me to set us straight on trends for the year ahead, featuring size-inclusive bodysuits, romantic bustiers, lacy babydoll styles, and everything in between. Luxe sets start at $24.95 with free shipping and exchanges, and if you're not sure what style would work best for you, Adore Me has an at-home styling service called the Elite Box. You can try everything on from the comfort and safety of your home, keep what you love, and send back the rest totally hassle-free. Need more to pique your interest? Scroll ahead to see the silky lingerie and loungewear pieces we're adding to our cart.
Fashion