Check Out Natalie Portman's Baby Bump Red Carpet Style — Spill Stain and All
Jan 09, 2017
Natalie Portman is usually one to fly under the radar, but never when it comes to maternity red carpet style. This year she's back in the spotlight at The Golden Globes for her role in the recently released film Jackie. Staying true to her character's era, Portman showed up to the red carpet rocking a swinging '60s style dress. But the Prada gown was accidentally accented with a spill stain.
---
In this pic snapped before she took her walk down the red carpet, Natalie appears to have fallen victim to a real spillage situation. Thankfully (and unlike when it happens to us pre-first date) she had a team to help her get through the fashion crisis — including her bud, Amy Adams.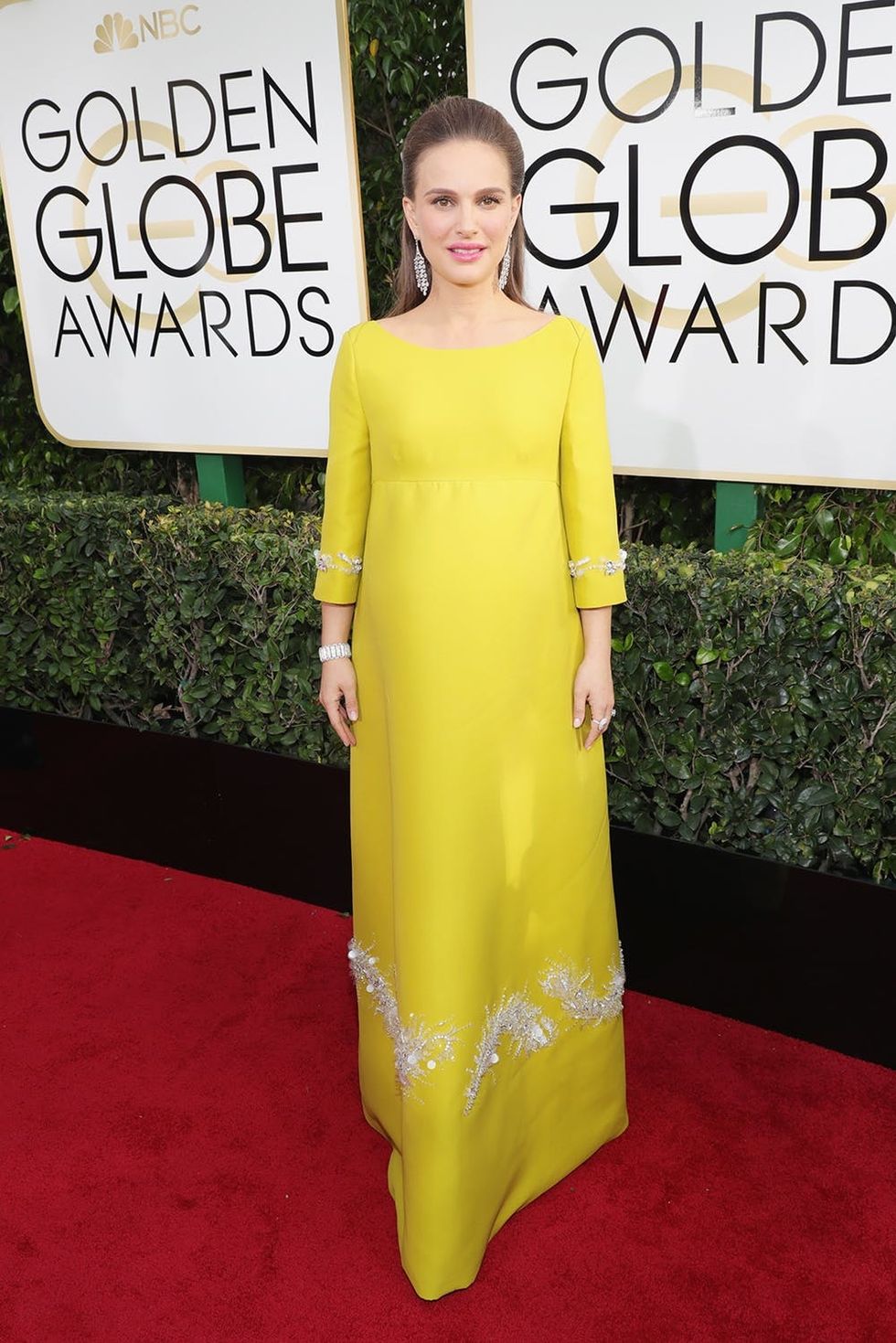 But leave it to Natalie to sort it out and play off the whole situation like a straight-up STAR.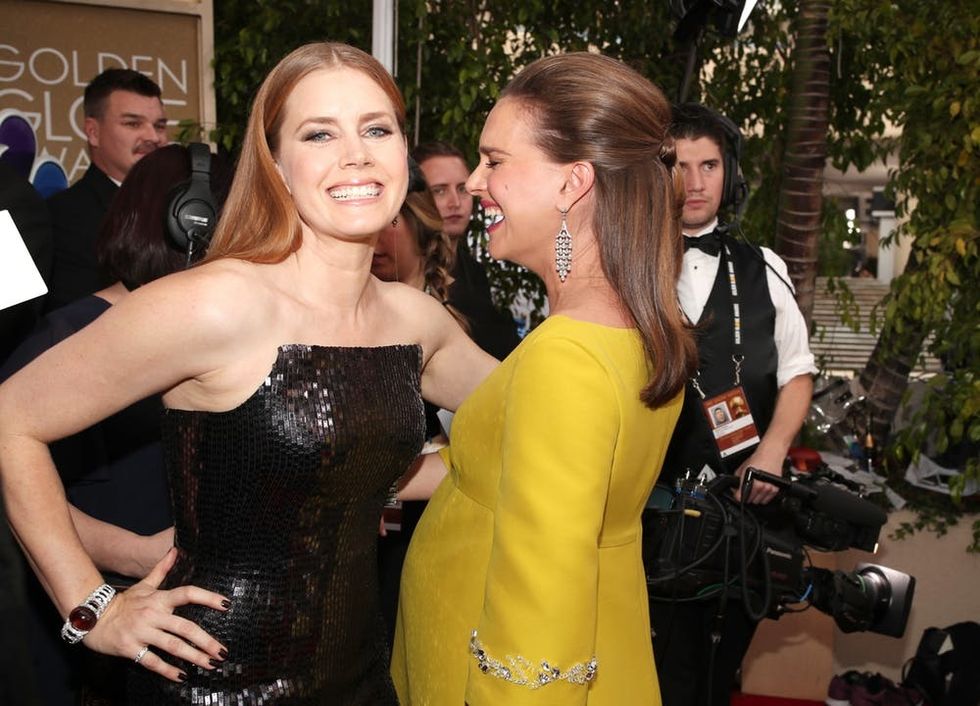 And then laugh it off like a champ. Here's to hoping for more Natalie in 2017.
How do you brush off a spillage situation? Share with us on Twitter @BritandCo.
(Photo via Christopher Polk/Getty)