3 New Books About Shifting Relationship Dynamics
Apr 21, 2019
An ever-present undercurrent in relationships (though one we might rather not consider) is power. Most of us want to feel like an equal in a relationship, but there are all kinds of factors that can change the balance; relative physical attractiveness, social status, finances, and employment, or just simply which person is more interested in the other. This is not limited to romantic relationships, but also applies to imbalances when it comes to romantic partners can often be very painful or damaging. The three new novels in this week's book club all feature relationships — romantic or not — with power dynamics that evolve, shift, and change.
---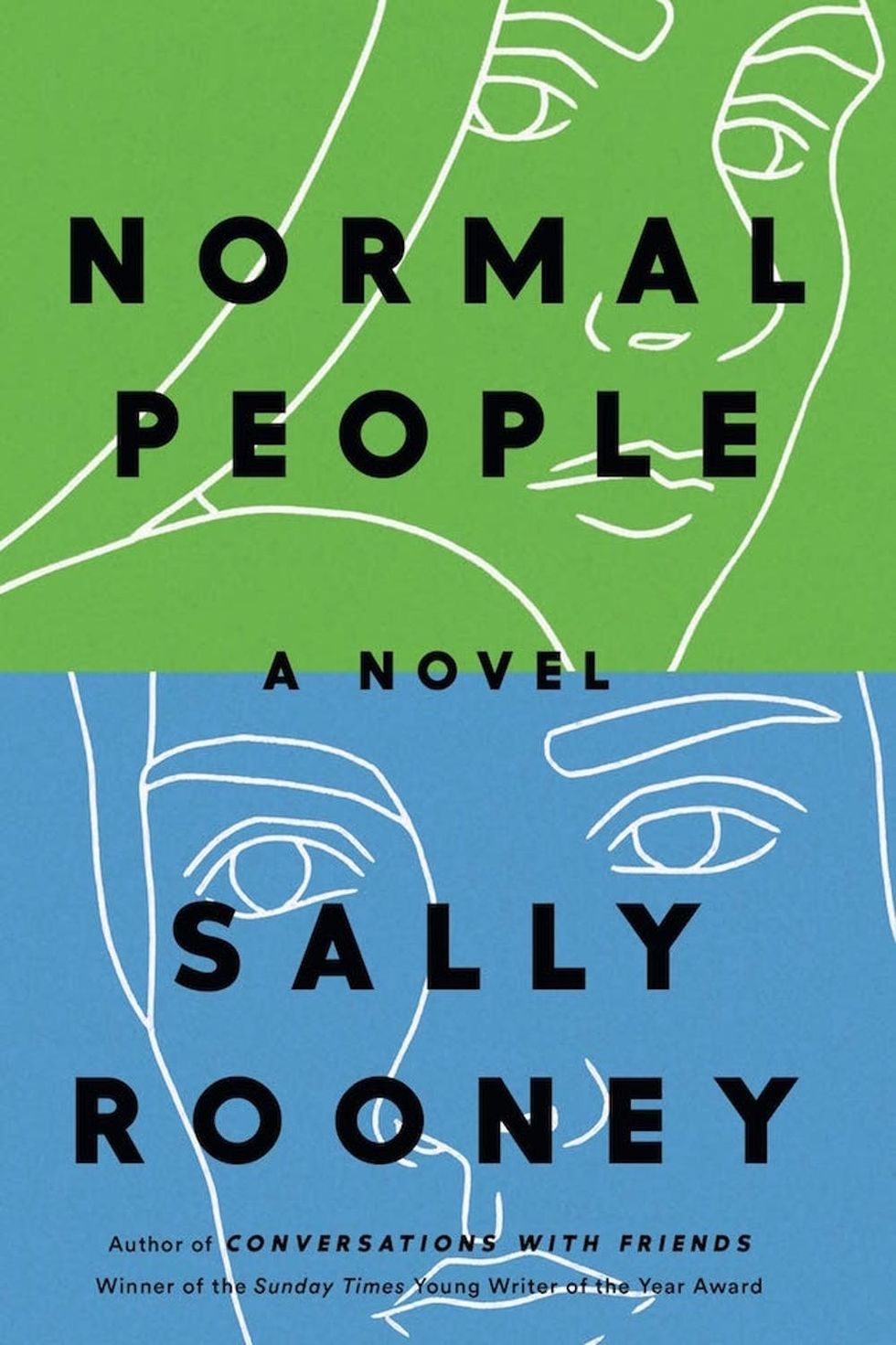 1. Normal People by Sally Rooney ($26): High schooler Marianne lives in a luxurious house; Connell's mother is her family's cleaner. Marianne is top of the class at most subjects; Connell surpasses her on English test results. Marianne is friendless and insular, preferring books to people, and she likes it that way; Connell is a sports star and one of the most popular boys at school. Drawn to each other, they embark on a relationship fraught with shifting power differentials that never seems to settle. Connell tells Marianne not to tell anyone they're having sex, but for the first time, he understands why people enjoy it. Complex and thoughtful, both muse that they alternately feel like two different people, falling for each other but also keeping each other at arm's length.
"Connell seemed to understand how she felt about school; he said he liked hearing her opinions. You hear enough of them in class, she said. Matter-of-factly he replied: You act different in class, you're not really like that. He seemed to think Marianne had access to a range of different identities, between which she slipped effortlessly. This surprised her, because she usually felt confined inside one single personality, which was always the same regardless of what she did or said. She had tried to be different in the past, as a kind of experiment, but it had never worked. If she was different with Connell, the difference was not happening inside herself, in her personhood, but in between them, in the dynamic. Sometimes she made him laugh, but other days he was taciturn, inscrutable, and after he left she would feel high, nervous, at once energetic and terribly drained."
In university, their roles switch; Marianne becomes popular, and Connell finds himself uncertain. As the years go by, they drift together and apart, primed for mutual destruction, but also potentially the only people who can save each other. Rooney, whose debut book Conversations With Friends was a Brit+Co book club feature in 2017, returns with a tale of friendship and power dynamics that is already on a wide variety of awards lists, winning the Costa Novel Award, shortlisted for the British Book Awards' Fiction Book of the Year and the Kerry Group Irish Novel of the Year, and longlisted for the Rathbones Folio Prize, the International Dylan Thomas Prize, and the Man Booker Prize. Her take on this story, it seems is anything but normal.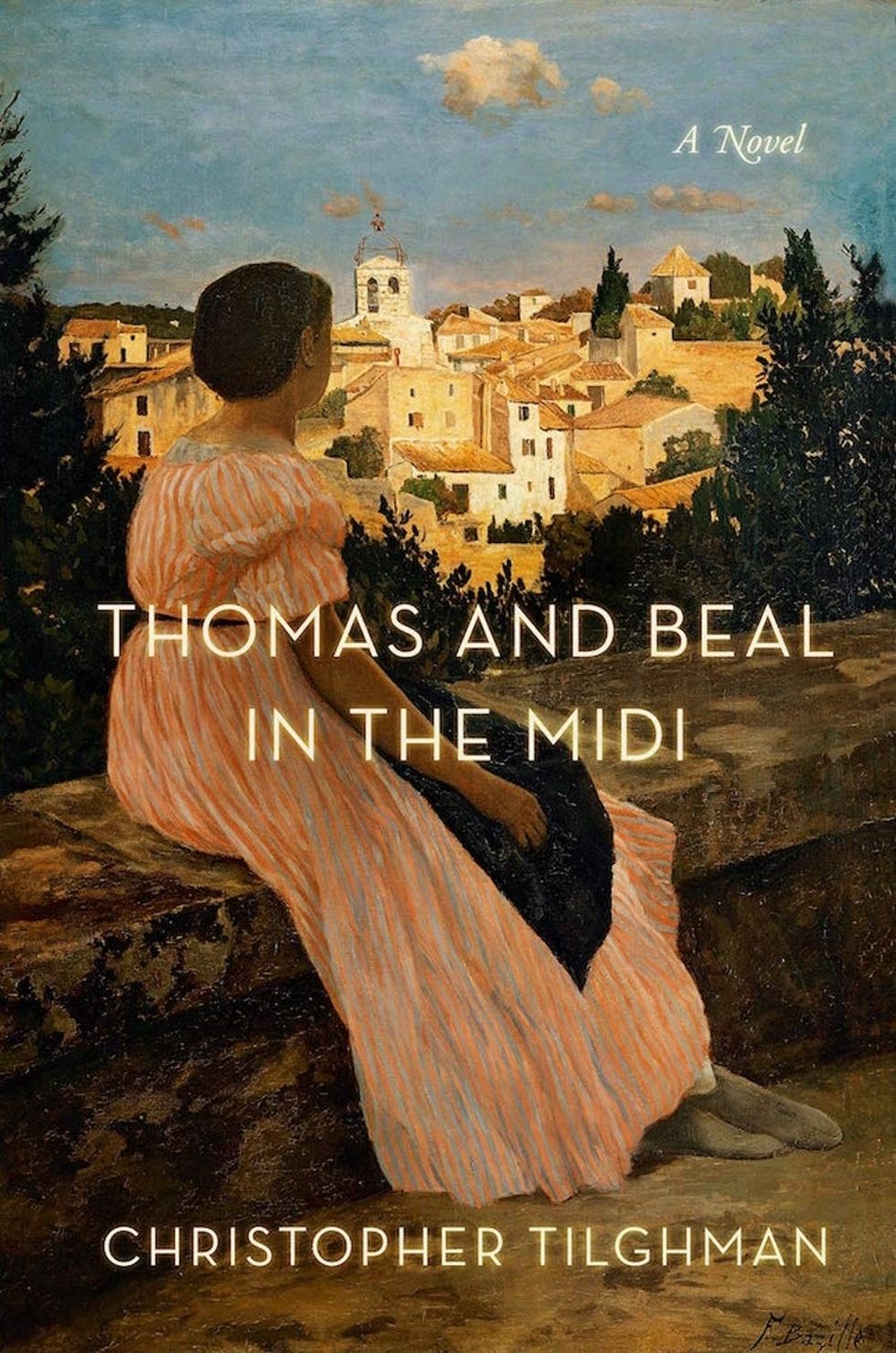 2. Thomas and Beal in the Midi by Christopher Tilghman ($27): "Beal felt the nun trying to catch her eye, and she did not know exactly why, but she refused to give it to her. Beal, she was thinking over and over, as if calling out to herself. What is a Beal? Am I Beal? Am I still, was I ever, will I ever be again? Why am I riding in this carriage with Thomas and this nun through these streets of France, where everything is made of stone, where the sun doesn't shine on the streets?…Why did I marry Thomas when I knew what was going to happen to us, even though, of all that I dreamed, I never thought what would happen is this – me, Beal, in France? Couldn't she just go back, back to the Retreat, or better still back to Hampton, Virginia, where she had a good job as a maid in Colonel Murphy's house Why did she have to pretend she was a lady in a carriage…Why not just be a colored girl in a farm wagon that no one paid no notice of at all, that people just looked through? Now wasn't that a kind of freedom!"
Tilghman's third book in his saga of the Mason family (following 1996's Mason's Retreat and 2012's The Right-Hand Shore) is a prequel featuring a relationship with a serious societal imbalance: It's the 1890s in Maryland, Thomas Bayly is white, and his wife Beal Terrell is black. Thomas and Beal are childhood sweethearts, but Beal's family has always worked from Thomas', either as employees or as slaves. Thomas must give up his inherited estate in order to maintain the marriage, and the two must leave the country or face punishment via strict anti-miscegenation laws. They decide to move to France, concealing their marriage on the steamer trip over.
When Beal and Thomas arrive in France, the power dynamic shifts. Now, it's Beal who is in demand, due to her beauty. Art students vie to paint her portrait, and businessmen and diplomats alike seek her attention. The power shifts again once Thomas buys a vineyard and they leave Paris for Languedoc, where Thomas feels at home, but Beal chafes, missing their busy life in Paris. The relationship continues over decades — but will it ever balance?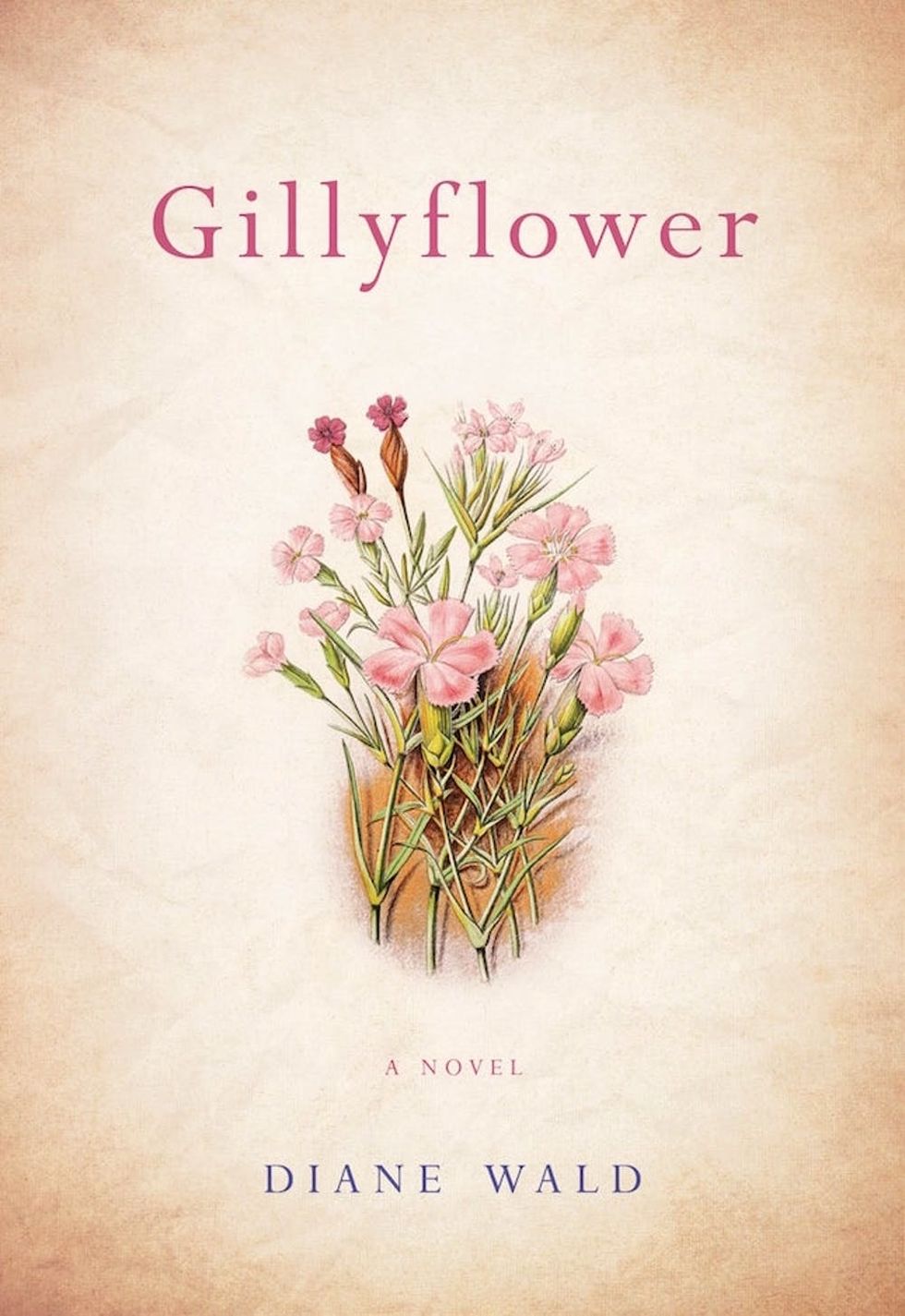 3. Gillyflower by Diane Wald ($17): "The pain is essentially gone, but the mystery remains. I went through all the proper stages of grief – denial, anger, bargaining, depression, and acceptance – sometimes on by one, sometimes simultaneously, but I never did get past the wonder of it. A death would have been easier to endure. For my situation – ours – there exists no comforting ritual, no consolation from relatives or friends, no body of literature that could interpret or advise. The one person with whom I might have shared my loss was the one person I could never contact – oh, he was alive, and reachable had I attempted to reach him, but that was unthinkable. Somewhere in the world he was struggling just as I was, in his own (and, I was quite sure, better) way. I have wonderful memories, it's true; I will always have them. But try as I might to focus on their sweetness, any sweetness always seems to lie, tantalizingly, at center-bottom of a clear, but immeasurably deep, pool of bewilderment."
Most people have had that one celebrity crush that blossoms and lingers; though you know there is no real chance of a relationship, the very safety and remoteness of the star can increase the intensity of the affection. American Nora Forrest feels an odd connection to Irish actor Hugh Sheenan that she can't explain. However, while many people feel connected to their famous idols, Nora experiences something unique in 1984, when Sheenan arrives on Broadway as the lead in a new production. When Nora travels from Boston to see the play with her mother and sister, something inexplicable and possibly magical happens near the end of the evening's performance when the two make eye contact. This might have something to do with the fact that Hugh and Nora have been having vivid dreams about each other.
After the show, Nora is moved to make sense of her experience at the show by drawing her memory of what happened. Receiving the drawing causes Hugh to propose a meeting with Nora in Boston to discuss what happened that night. Narrated through the viewpoints of four different characters, including Nora and Hugh, Leon (Hugh's secretary and confidante), and Nora's husband Rick, the book offers multiple perspectives on the connection between Hugh and Nora, as well as Nora and Rick's evolving love story.
RELATED: 3 New Books About Creative Types
Brit + Co may at times use affiliate links to promote products sold by others, but always offers genuine editorial recommendations.
Ilana Lucas
Ilana is an English professor, theatre consultant and playwright based in Toronto, Canada. When she's not at the theatre or insisting that literary criticism can be fun, she's singing a cappella or Mozart, occasionally harmonizing with the symphony, or playing "Under Pressure" with her rock handbell group, Pavlov's Dogs.