20 of the Best Cosplay Looks from New York Comic Con 2015 for Serious Halloween Inspo
Oct 12, 2015
Every October marks a special time for geekdom in New York City — yes, we're talking about Comic Con. And it's just in time for you to get all the best Halloween costume inspo. All the comic book, cartoon, manga, anime and superhero-lovers come out in droves to showcase the intricate costumes they have been working on all year, and oh boy, some of these are truly spectacular. We've gathered a list of some of the absolute best cosplay from #NYCC 2015 that will inspire your next Halloween costume for those of you flying solo, looking for a perfect couple's costume and for #squads looking for winning group costumes. Take a look.
---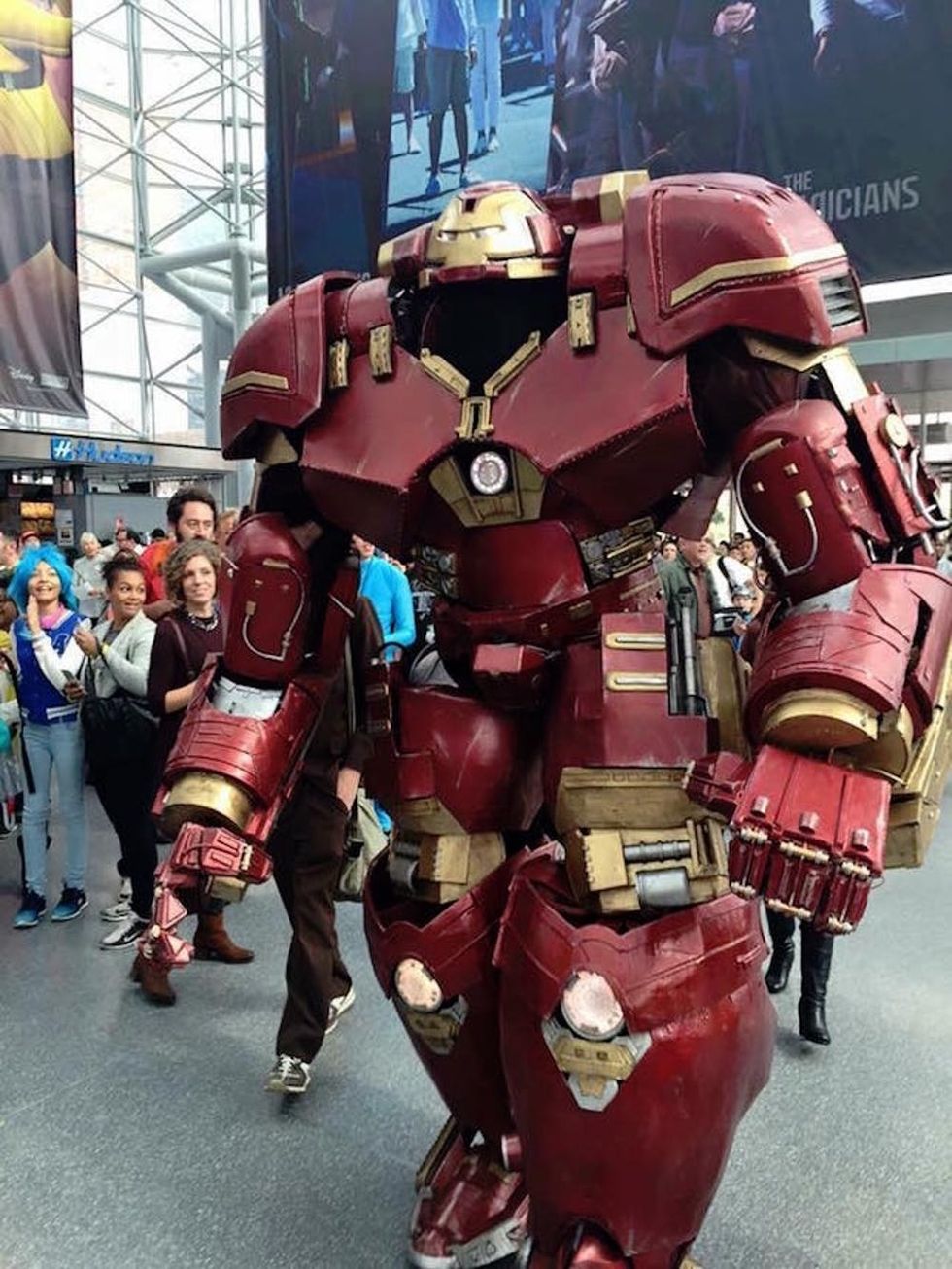 2. Hulkbuster: This incredible costume stood at 9.5 feet tall, took 1600 man hours to build AND took home $1500 for best costume at Comic Con this year. (Photo via Extreme Costumes)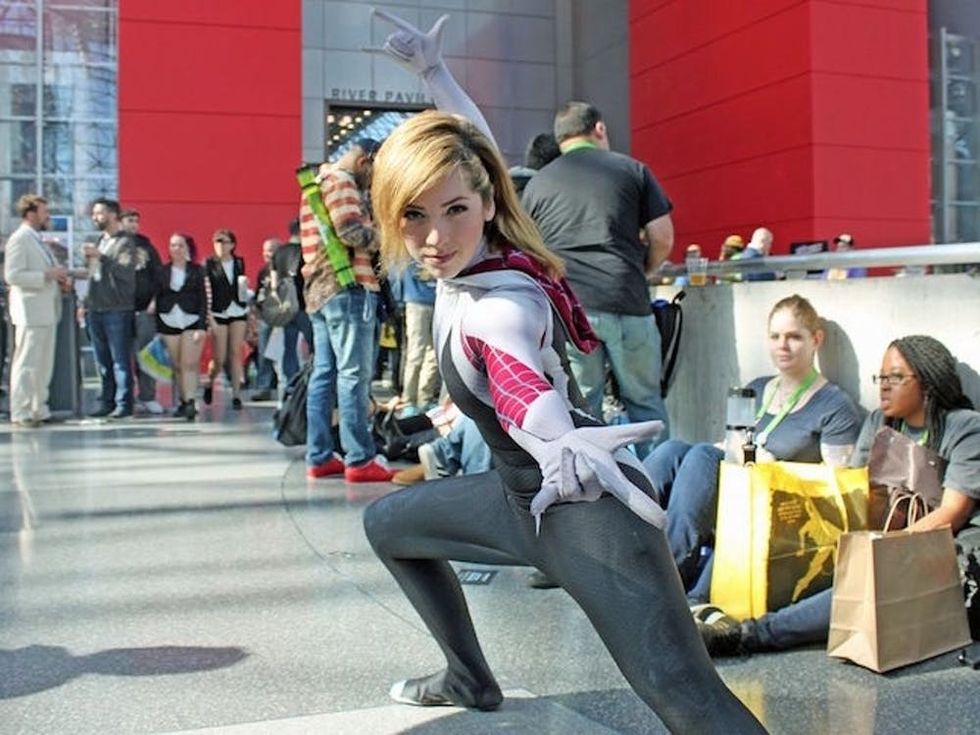 3. Spider-Gwen: Why not be a superhero and his love interest? This cosplayer combined Gwen Stacy and the Spiderman who loves her into one awesome costume after the new Spider-Gwen comic book series. (Photo via Movie Pilot)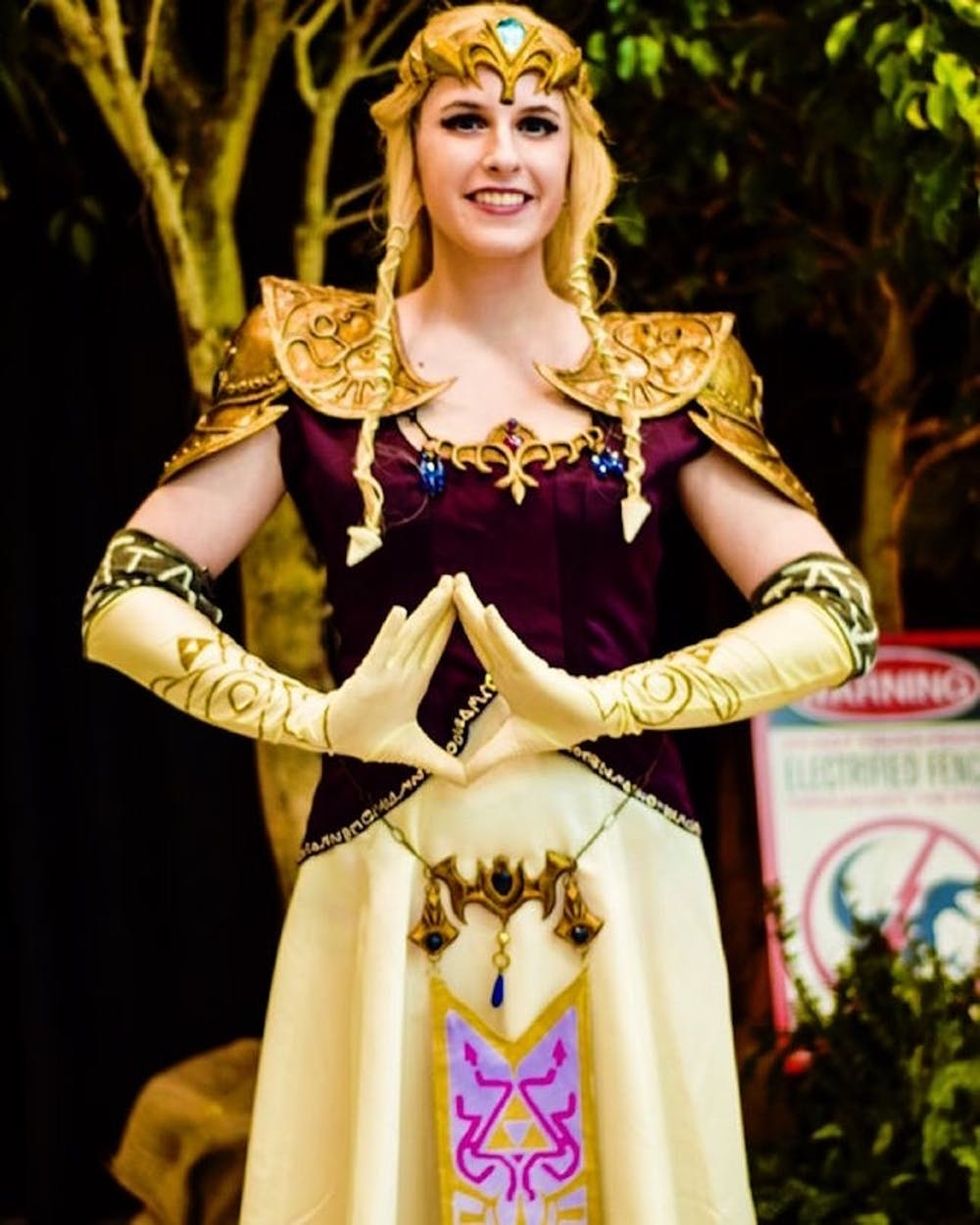 4. Princess Zelda: Anyone and everyone who has ever loved Legend of Zelda will love this costume. Bonus: Get a pal to dress up as Link for max geekiness. (Photo via @nellausagi)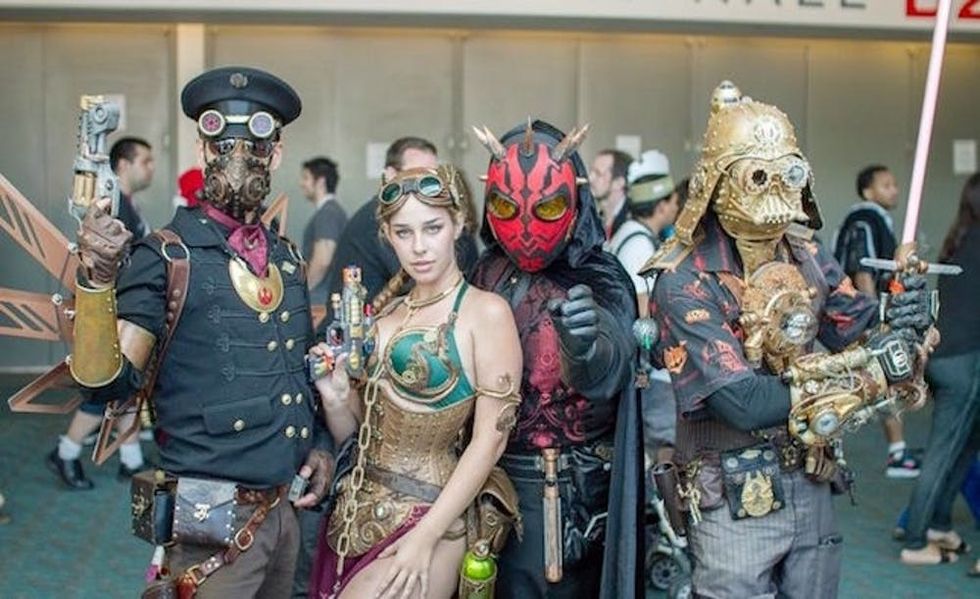 5. Steam Punk Star Wars: Take a classic and give it a twist like this #squad did with Star Wars. Star Wars costumes are probably a dime a dozen at Comic Con, but when you give Leia, Darth Maul and Darth Vader a steam punk makeover, it's a standout. (Photo via Movie Pilot)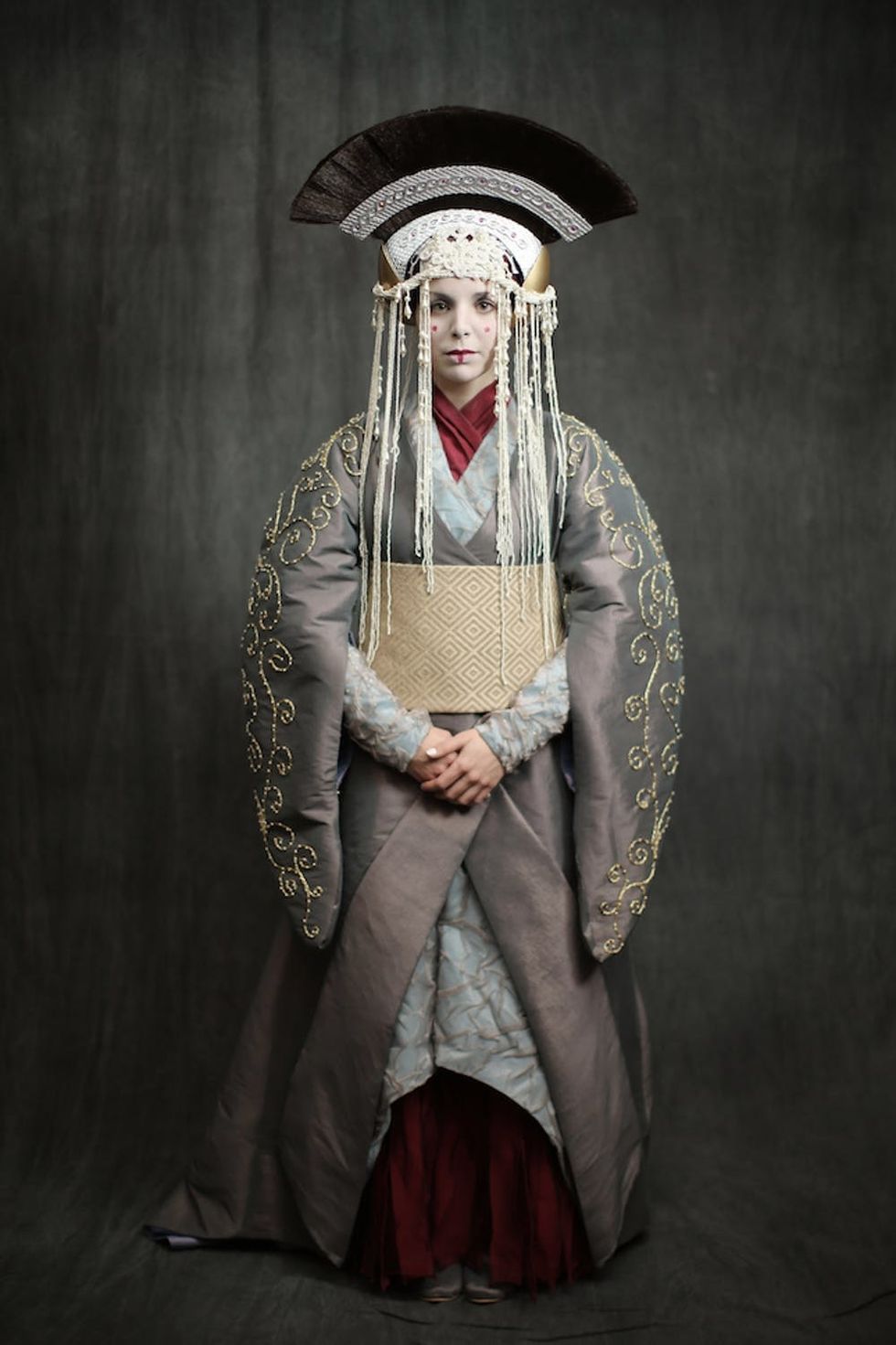 6. Queen Amidala: If you're gonna do Star Wars, then you have to go all out. This incredible Queen Amidala costume is spot on — all the way down to the details on her headdress. (Photo via Neilson Barnard/Getty)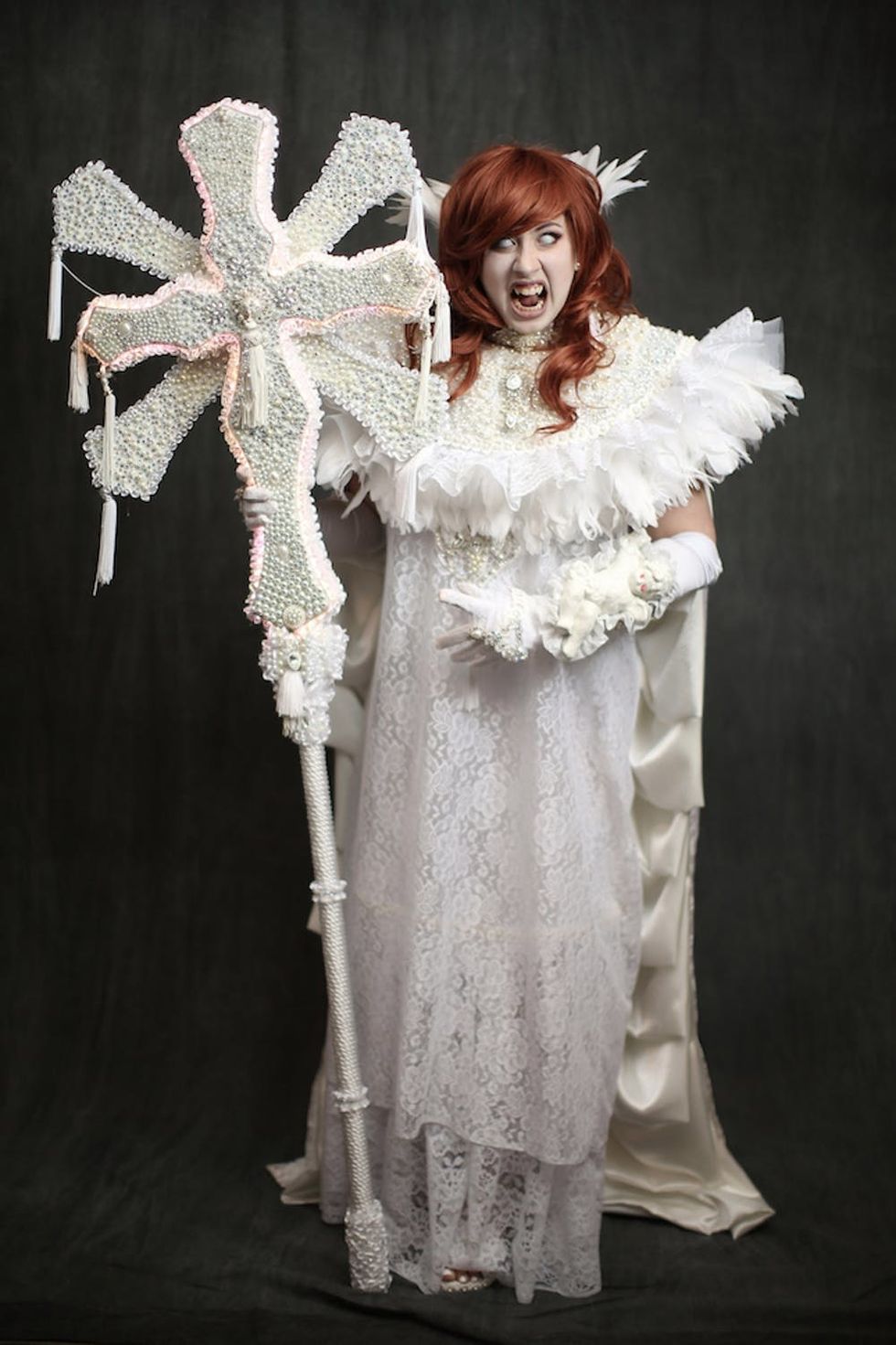 7. Terrifying Lucy from Dracula: Vampires and Halloween are a match made in… uh, heaven? This creep-tastic Lucy costume is sure to scare any and all trick-or-treaters. (Photo via Neilson Barnard/Getty)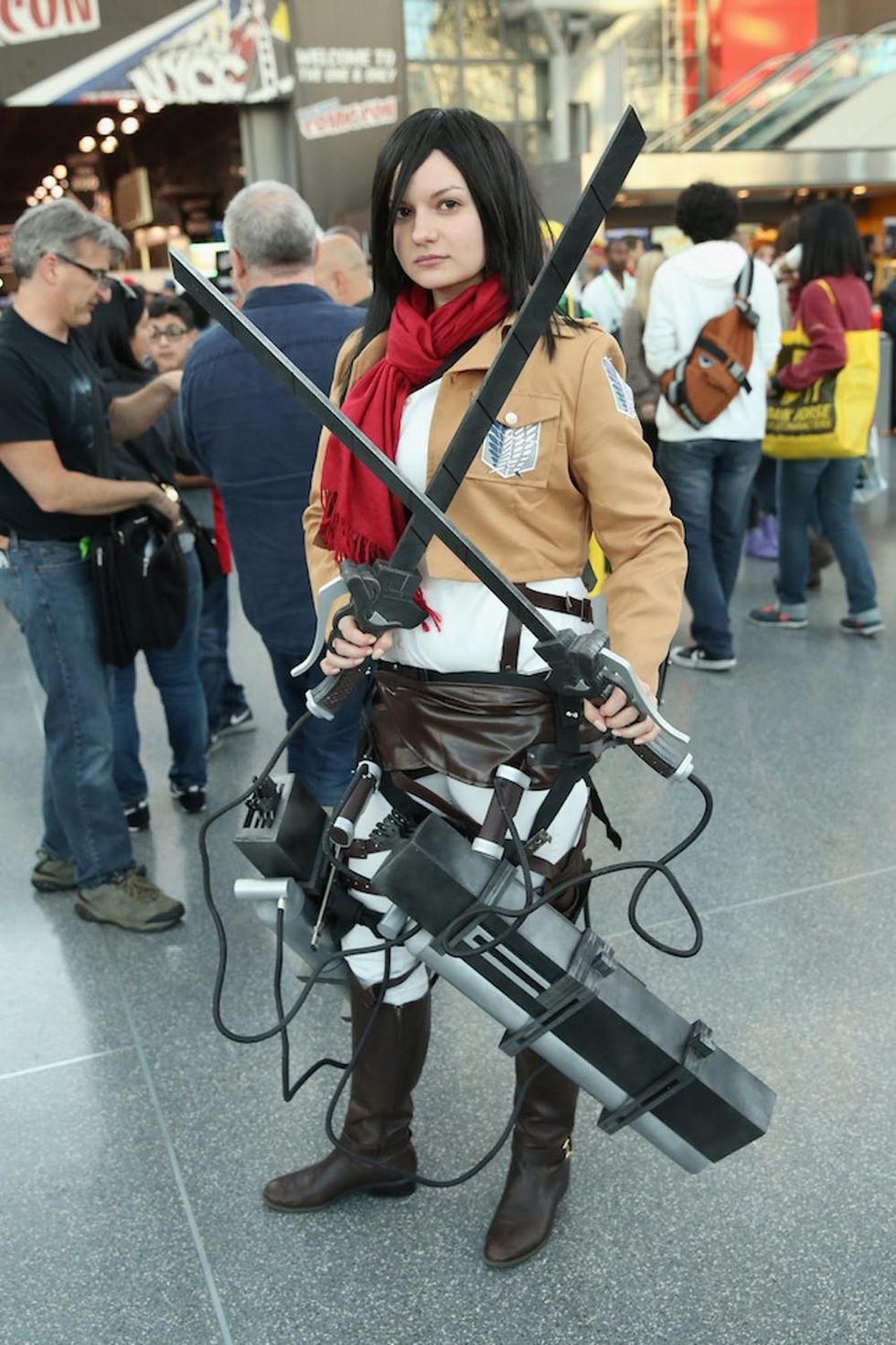 8. Mikasa Ackerman: This awesome manga costume is totally DIYable with a tan jacket, boots and a red scarf. Swords are optional. Oh, and if you haven't read Attack on Titan, you should. (Photo via Cindy Ord/Getty)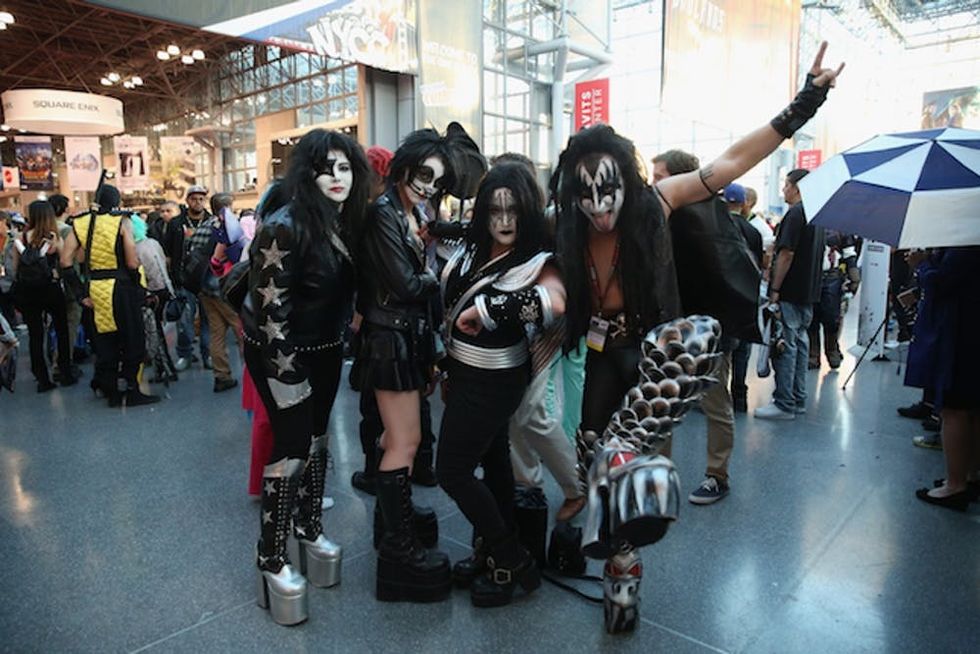 9. KISS: This KISS group costume will have everyone jealous of your clique. You'll be needing some black wigs, leather (or pleather) outfits and LOTS of face paint to pull this one off. (Photo via Cindy Ord/Getty)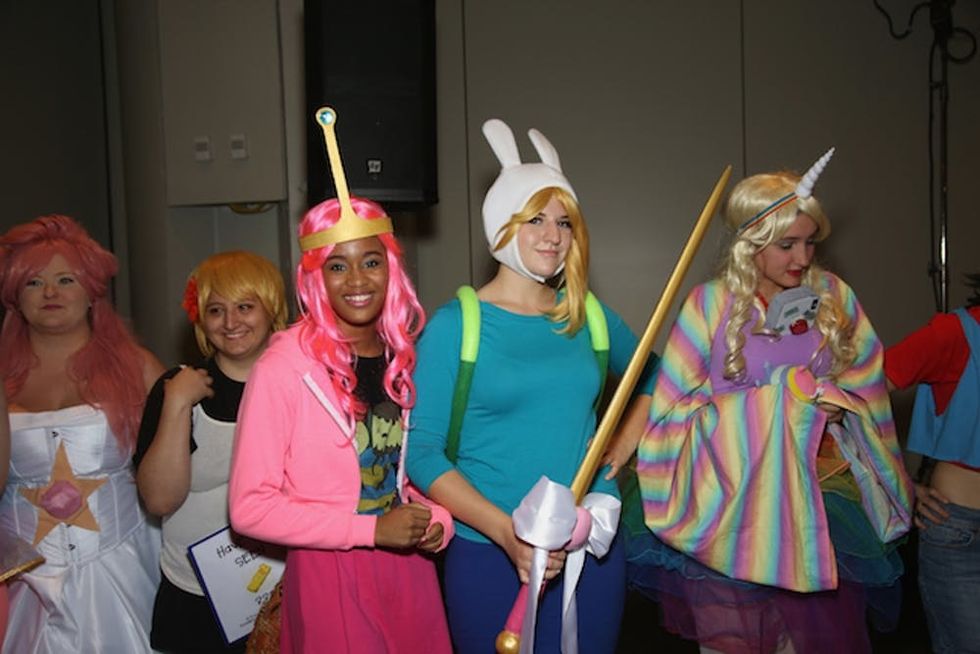 10. Adventure Time Crew: It doesn't matter how old you are — you can always love cartoons. Show some of that love by dressing up as your fave Adventure Time characters this season. (Photo via Paul Zimmerman/Getty)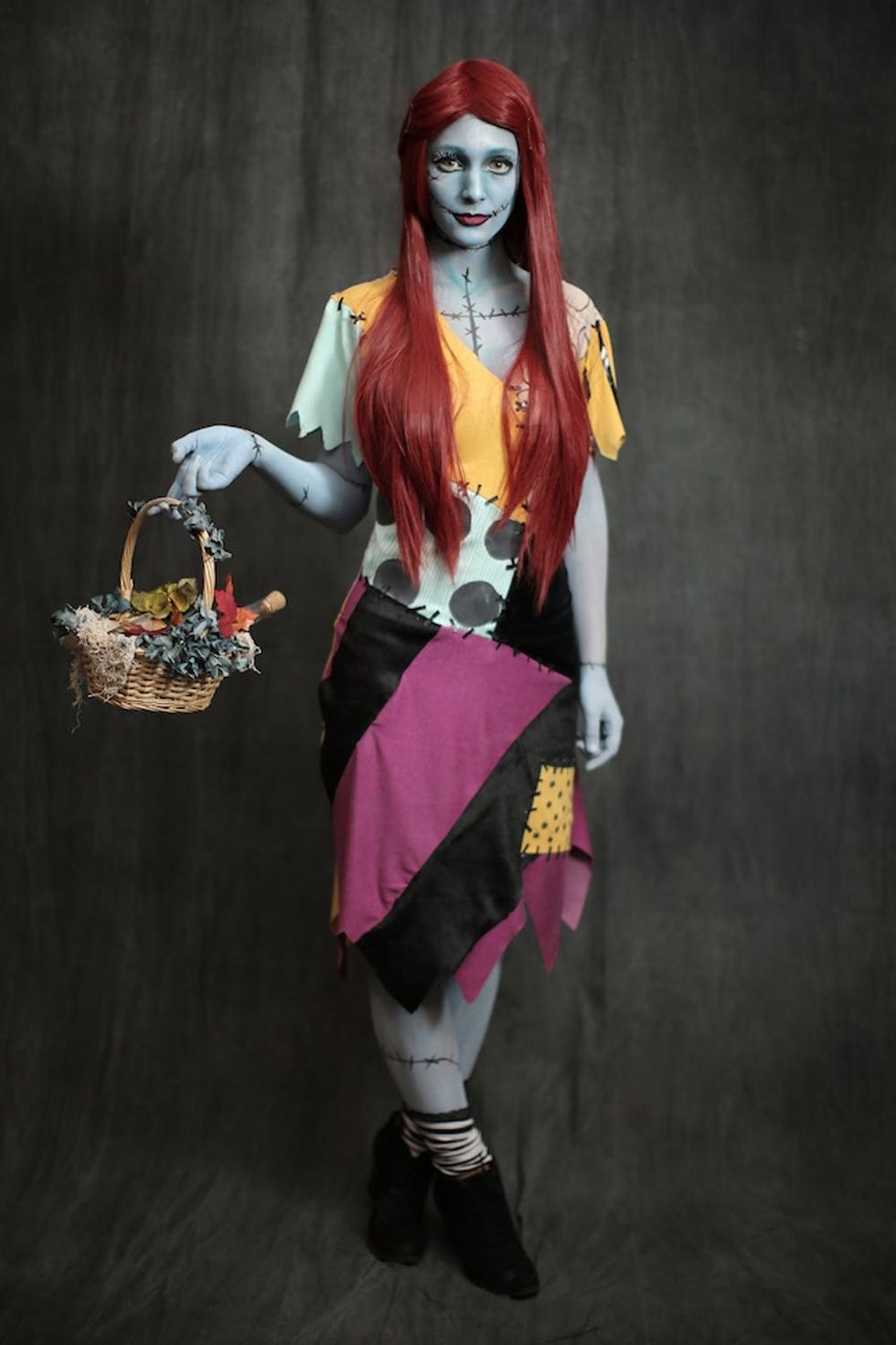 11. Sally from Nightmare Before Christmas: You can DIY this costume from Tim Burton's now-iconic flick with some basic sewing, face + body paint and a basket filled with Sally's creepy goodies. (Photo via Neilson Barnard/Getty)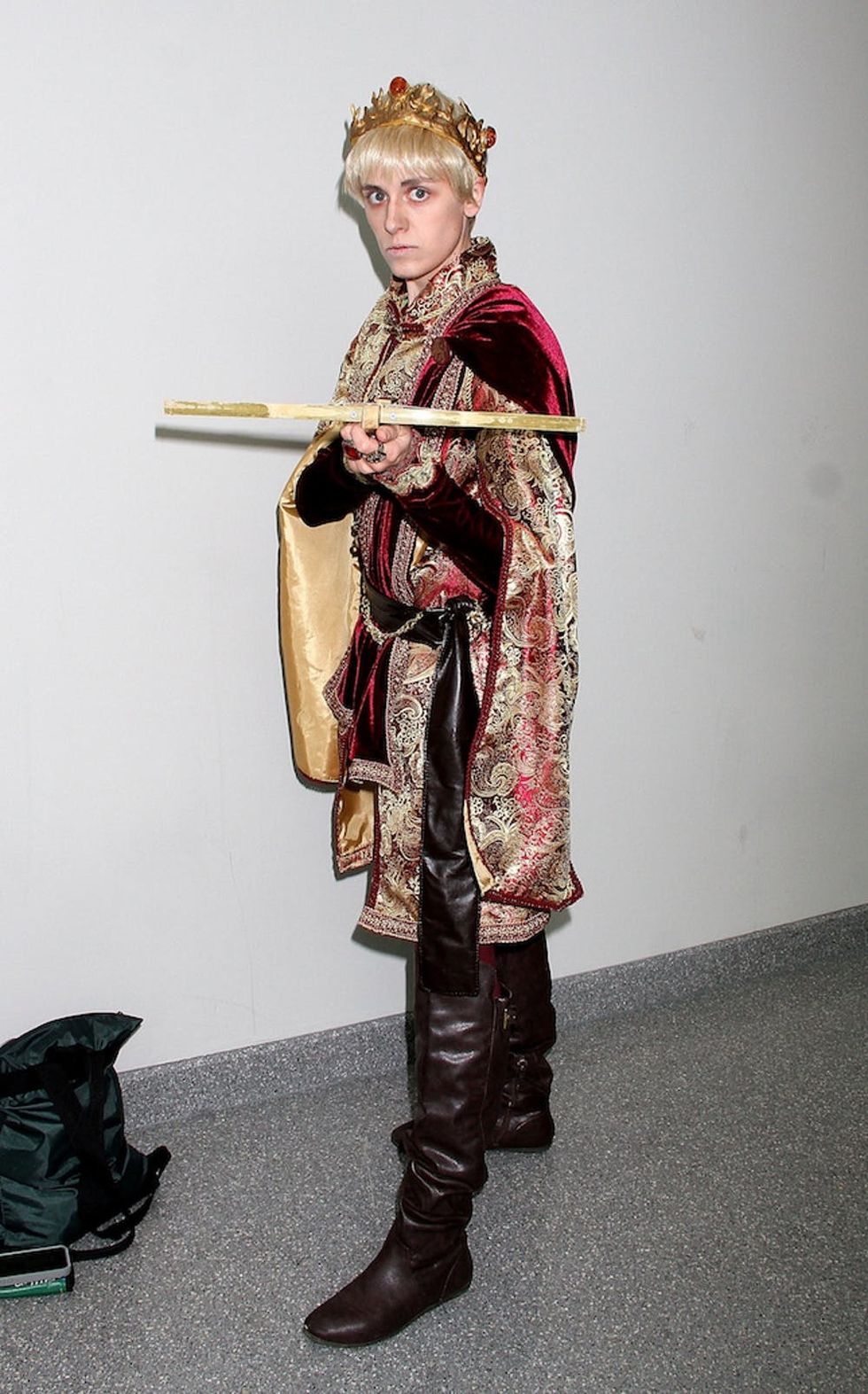 12. King Joffrey: GoT fans, check it out! This King Joffrey costume + crossbow might be the best thing you've seen yet. Bonus points: Be Joffrey AFTER his wedding to Margaery Tyrell to up that creepiness factor ;) (Photo via Laura Cavanaught/Getty)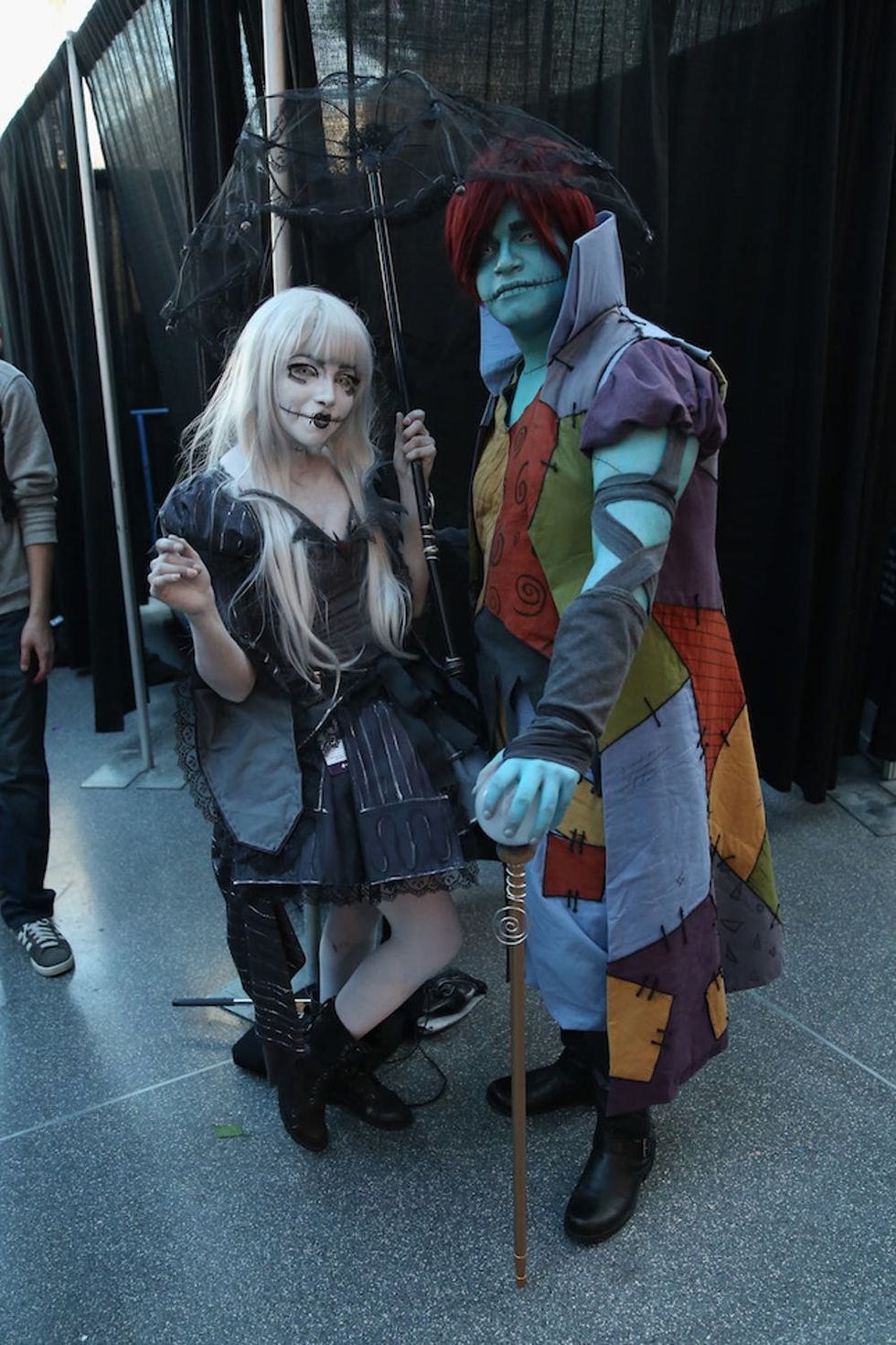 13. Gender swapped Nightmare Before Christmas: Take your favorite Halloween film and give it a twist. Who says you have to play by convention? This gender bender Jack Skellington + Sally (Jill Skellington + Stanley?) is one thing: awesome. (Photo via Cindy Ord/Getty)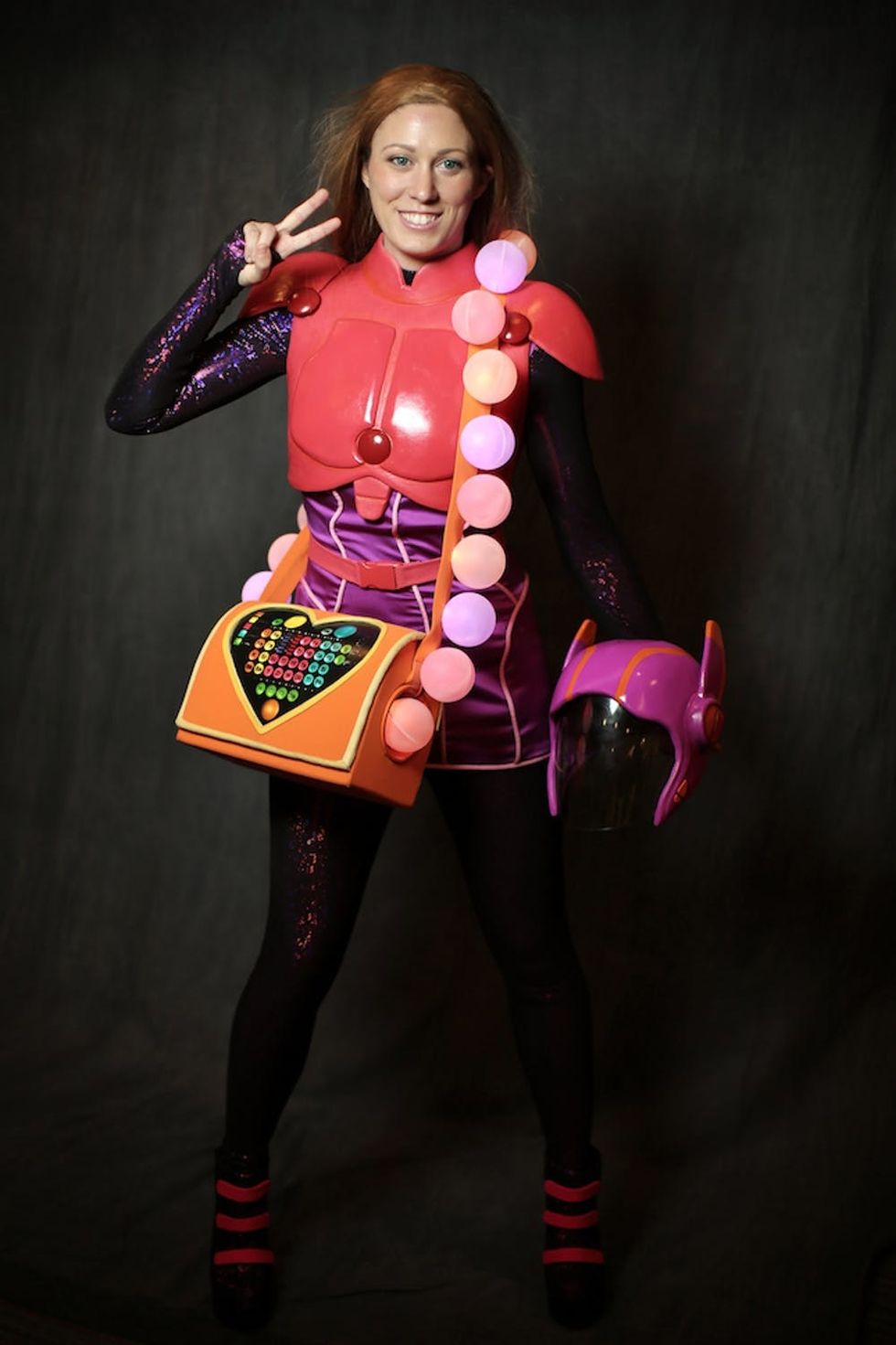 14. Honey Lemon from Big Hero 6: This Honey Lemon costume is simply amazing — we love the illuminated balls that line her strap. What a great idea for the costume. (Photo via Neilson Barnard/Getty)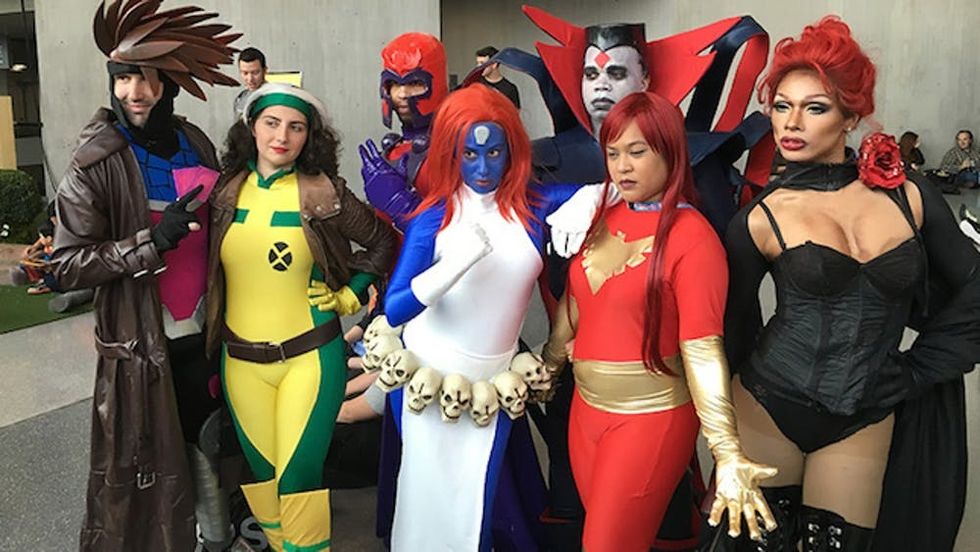 15. X-Men's Villains + Anti-Heros: All good all the time is just no fun. Take a page from this NYCC squad and try donning a crew costume of Marvel's X-Men's villains and anti-heros instead. (Photo via Gamezone)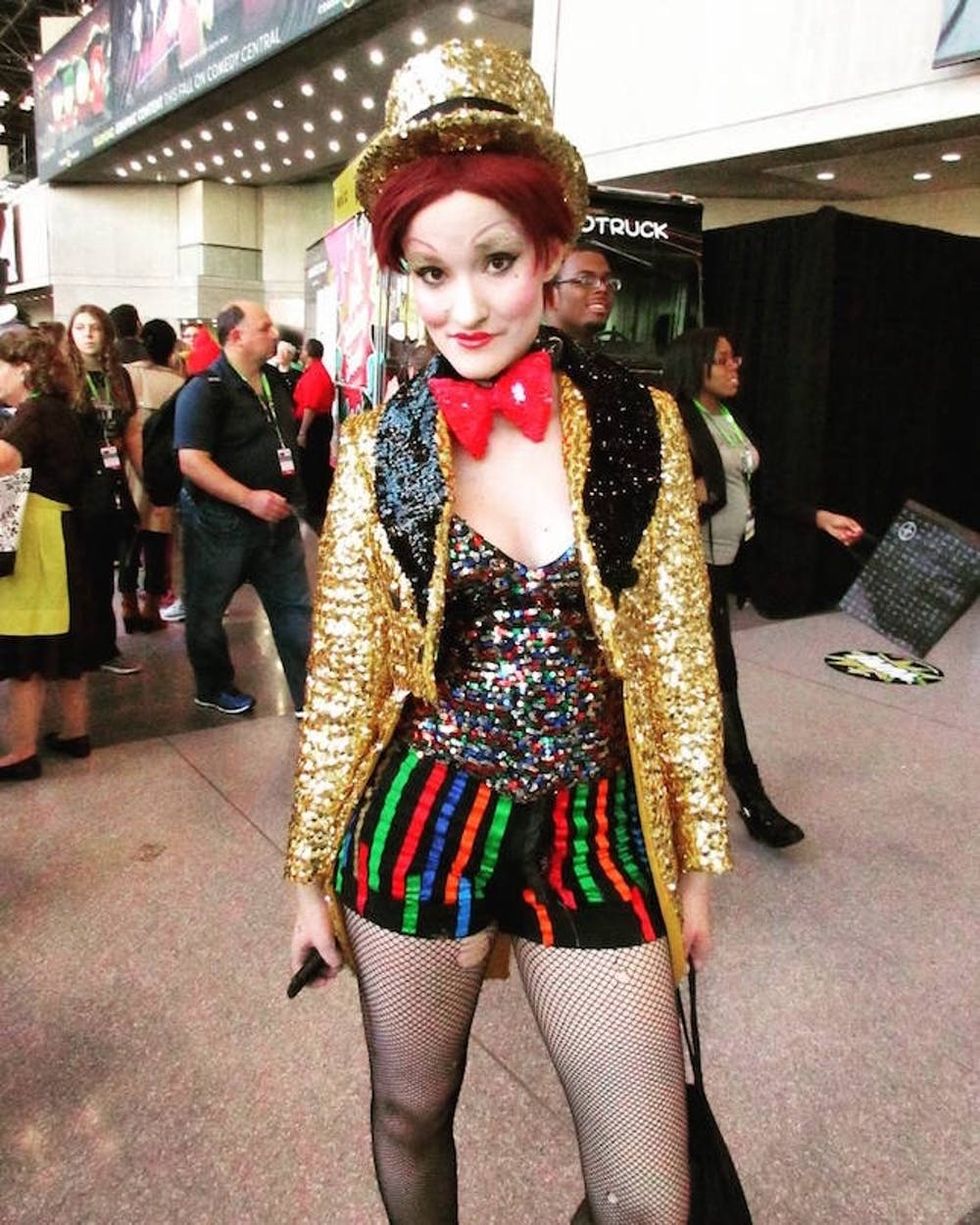 16. Little Nell from Rocky Horror Picture Show: This Little Nell costume is a must from your fave spook-tacular musical film Rocky Horror Picture Show. Actually, all the characters are perfectly DIYable for Halloween. (Photoa via @BKspidey)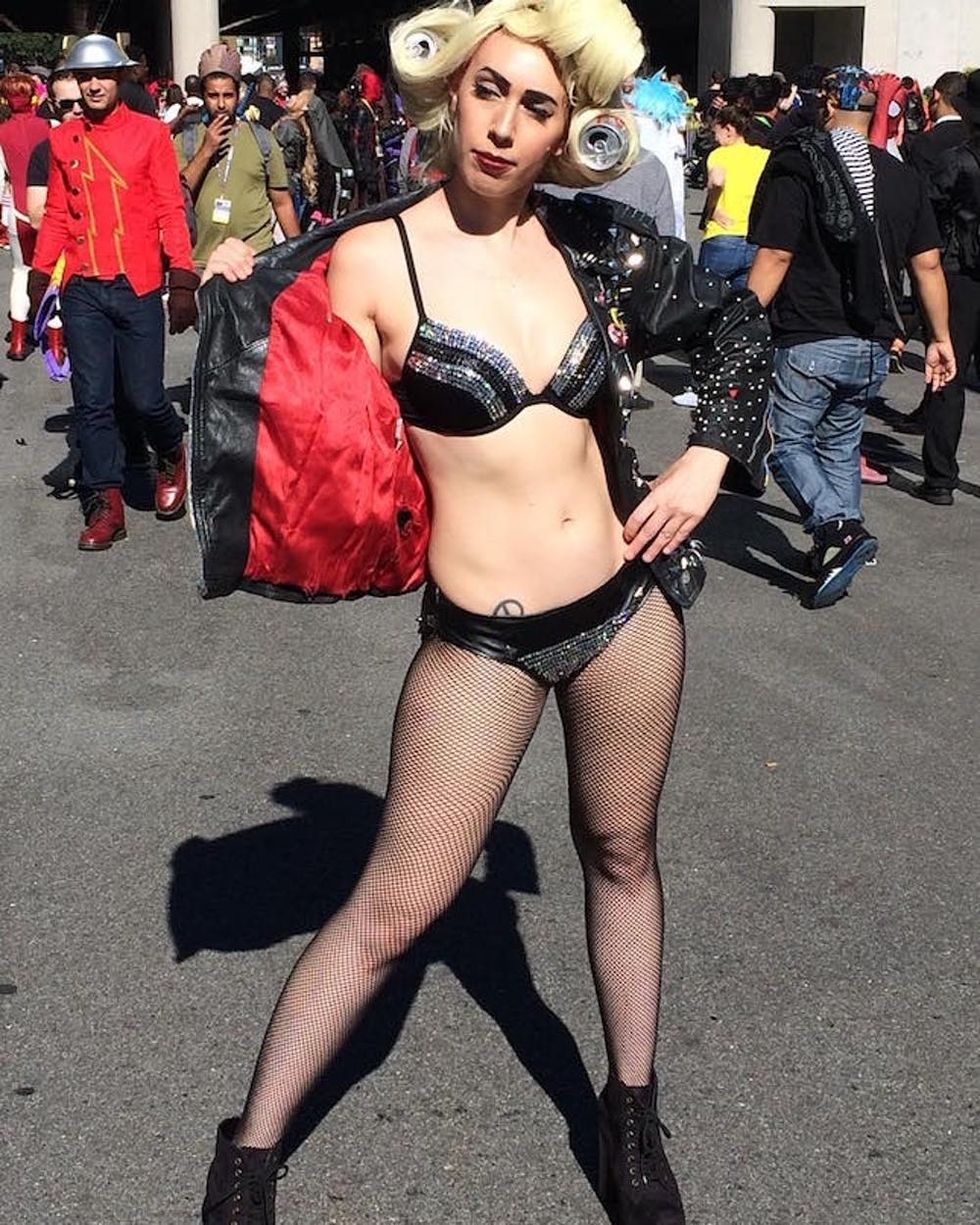 17. Lady Gaga: Stop. Everything. This awesome costume of Lady Gaga from her Telephone music video with Beyoncé is shockingly easy to DIY. All you need is a leather jacket, fishnets, a blonde wig and some Diet Coke. (Photo via @erockradio)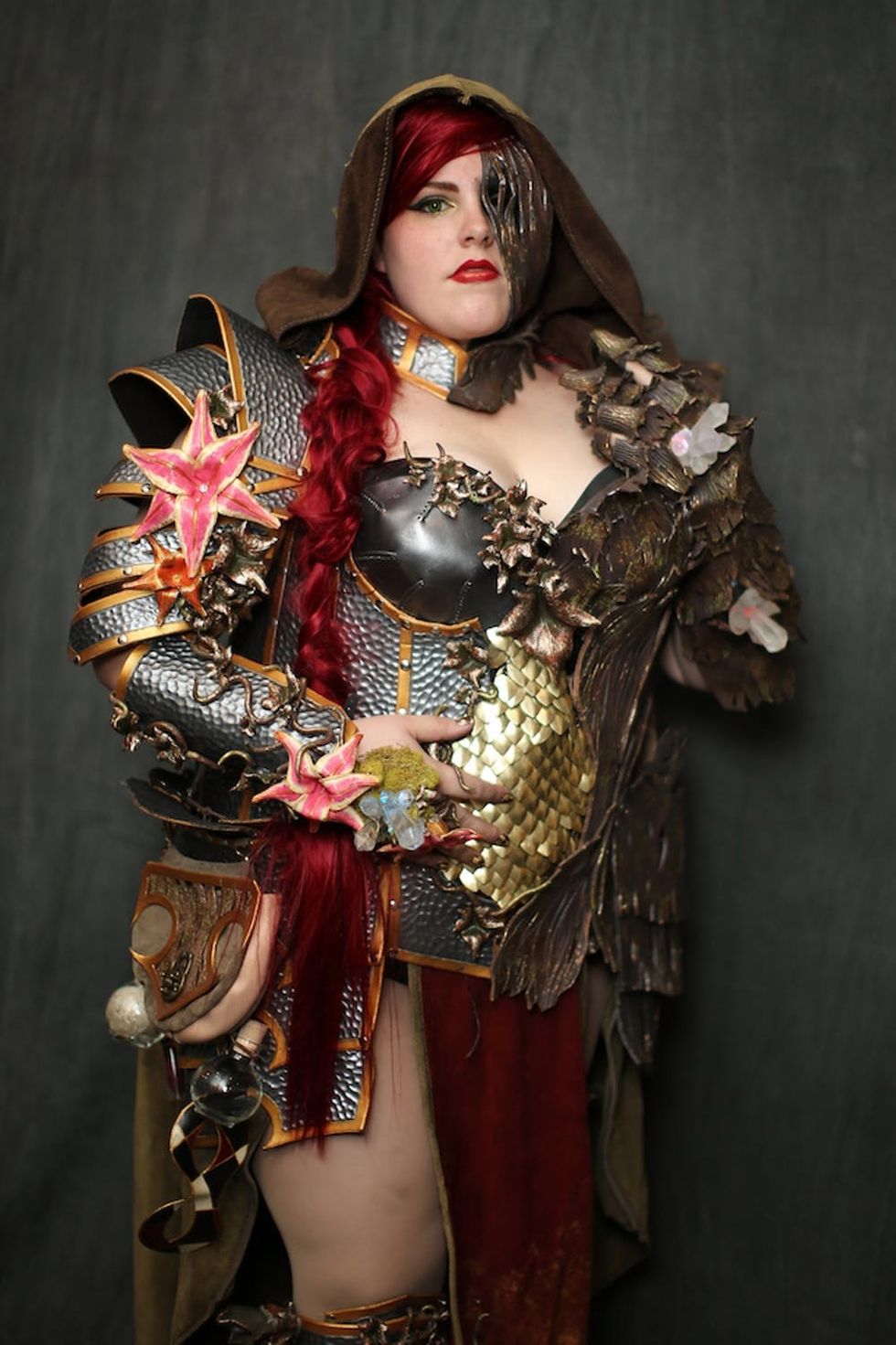 18. Warrior Ariel: The beauty of Comic Con (and Halloween) is that your costume can be whatever you want it to be. This cosplayer's interpretation of a warrior Ariel from The Little Mermaid is as creative as it is stunning. (Photo via Neilson Barnard/Getty)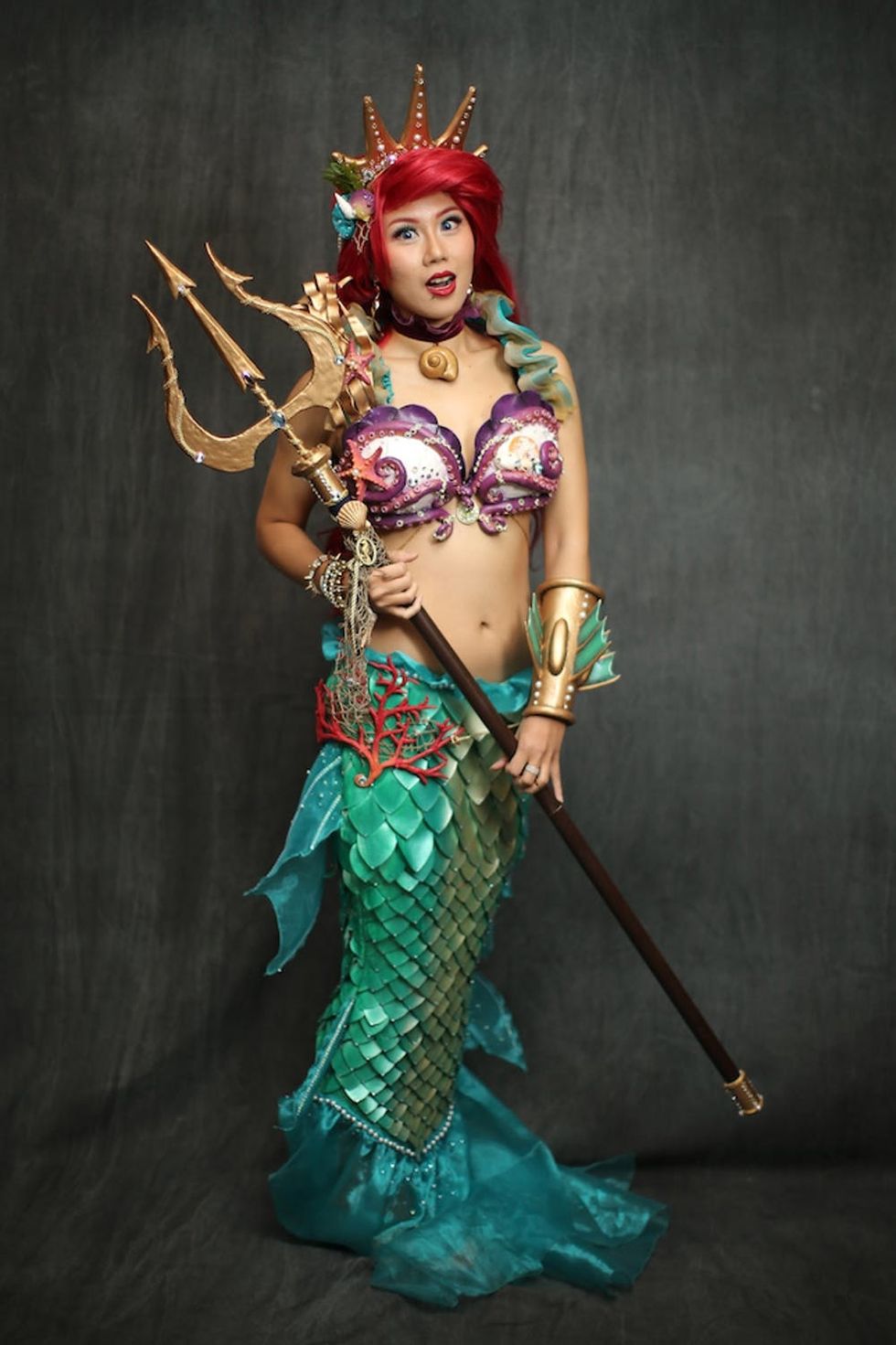 19. Ariel from The Little Mermaid: Of course, if you want to go more conventional, you do your thang. This cosplayer's take on Ariel is a little more in line with the cartoon's, but we LOVE that she's got King Triton's trident. (Photo via Neilson Barnard/Getty)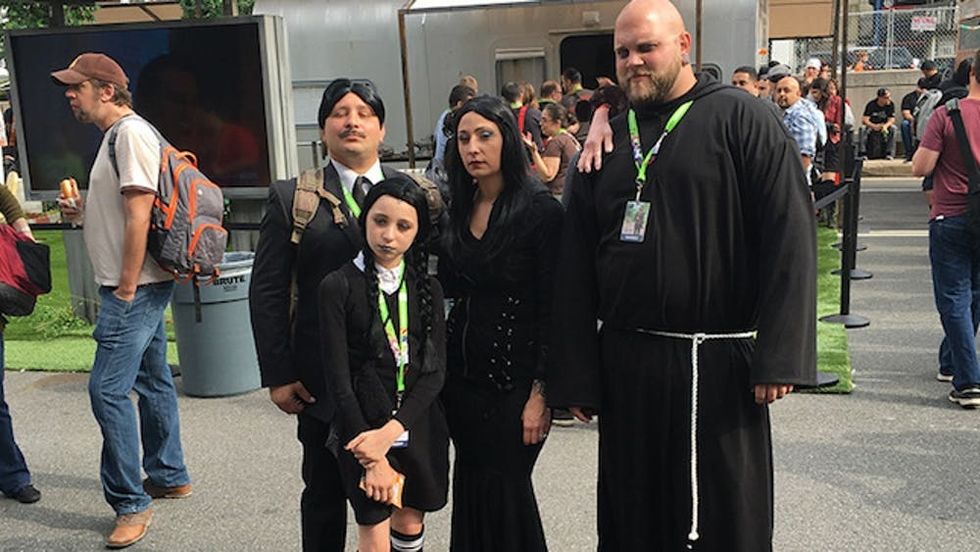 20. The Addams Family: Sometimes dressing up is a family affair. This creative crew chose to go with America's first spookiest family for their costumes. Takes notes, guys. (Photo via Gamezone)
Do you have any incredible costume photos to share? Show us in the comments below!