You show us one person who isn't a fan of olive oil, and we'll show you someone who seriously needs to reconsider. We take our olives and all that comes with them with an intensity level you would not believe. Matter of fact, we've taken an oath to fully blow your mind with our out-of-the-box thinking when it comes to this Mediterranean staple. It ain't just for salads anymore. We have just purposely stumbled upon 16 reasons why you'll be buying olive oil in bulk and throwing it on everything other than your plate.
---
1. Olive Oil Scrub: Olive oil, honey and sugar — some of our absolute favorite skincare staples have joined forces in this dreamy exfoliator. Is it just us or could you spend hours bathing in this stuff? (via Wit + Delight)
3. Pre-Shave Oil: Okay, so this formula was originally meant for dudes, but we had no choice but to "borrow" it in order to clumsy-proof our leg-shaving routine. No more nicks and cuts for us. It's smooth sailing (and legs) from here. (via One Good Thing)
4. Organic Eye Makeup Remover: Our oh-so-sensitive eyes deserve top notch care when it comes to scraping that waterproof mascara off at the end of the day. Well, scrape no more. This two-ingredient formula will have everything slipping off before you even know what happened. (via New Nostalgia)
5. Oil Cleansing Method: Remember back in the day when we worked day and night to keep oil off our face? We want you to go ahead and forget that, and throw some olive oil on your face. That's right. Don't be scared. Would we ever steer you wrong? (via Dear Chrissy)
6. Brown Sugar Olive Oil Lip Scrub: Exfoliation never tasted this good. While we would like to say we are avid direction followers, we may have snuck a taste in here and there before fully washing it off. Consesus? Delicious. (via Lauren Conrad)
7. Olive Oil Night Cream: If it's good enough for Cleopatra, it's good enough for us. Wouldn't it be awesome if we could find a night cream that isn't jam packed with preservatives and mineral oil? Ladies, we just did. (via Jellibean Journals)
8. DIY Lemon Hand Scrub: We can't forget about our lovely digits now can we? There's nothing more refreshing than washing off a long day of gardening or DIY with a handful of lemon. Pair that with some EVOO and you're ready to be the hand model you always knew you could be. (via Clementine Daily)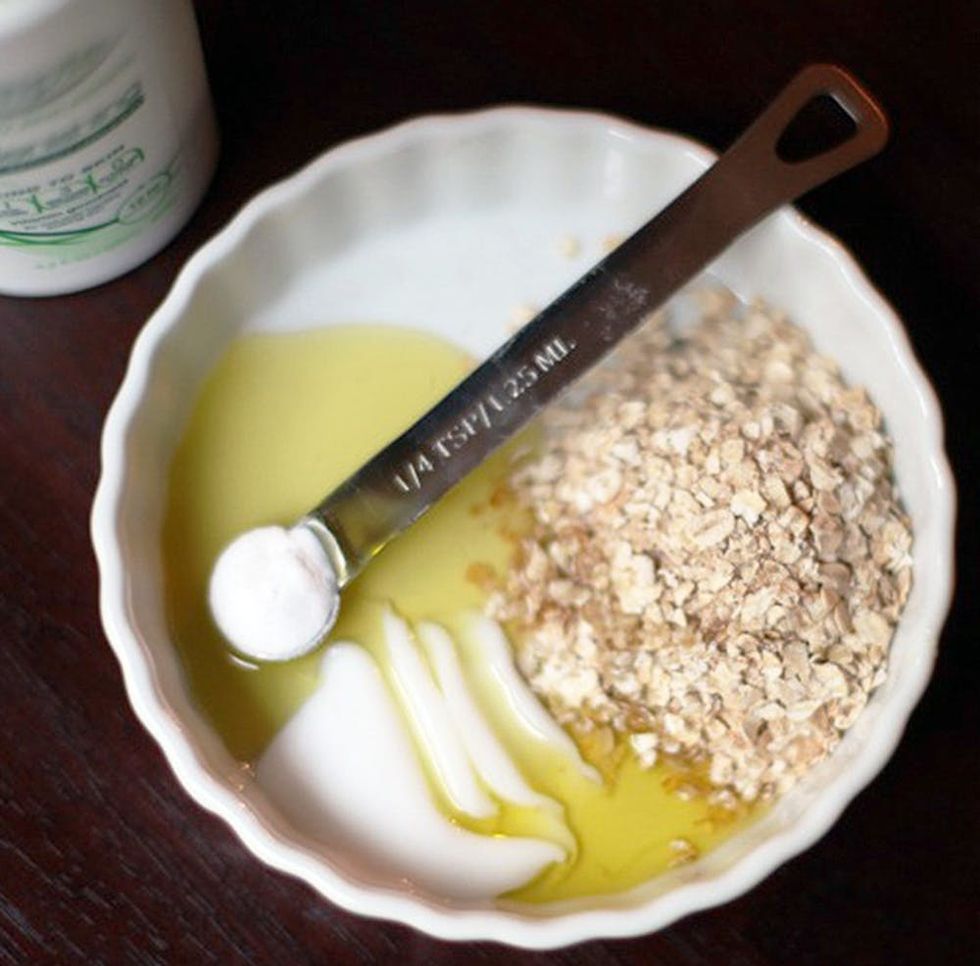 9. DIY Oatmeal Scrub: We're pretty sure that rubbing oatmeal all over our face needs no explanation. Throw in some olive oil and baking soda, and you have an exfoliating scrub, girl. (via Sugarlaws)
10. The Ultimate Smooth Leg Scrub: What if we told you that with just two, that's right, two ingredients you could have the smoothest legs on the block? We're talking prize winning. Consider yourself told. (via Makeup)
12. Split Ends Remedy #1: Are you experiencing tress stress? Don't let those split ends get you down. It's nothing a little olive oil and egg whites can't handle. (via Free People)
13. DIY Makeup Remover Cloths: If there's one thing we have sworn to our estheticians it's that we won't go to bed without washing our face. Isn't it good to have a backup plan on the nights when the sink seems a million miles away? (via Hello Natural)
14. DIY Sleep Salve: A proper lady never misses her beauty sleep. So if it's past your bedtime and there's not a Z in sight, whip up a batch and start counting sheep. (via PopSugar)
15. Leave-In Conditioner: What's up with all of us having like a million bottles of hair products? How confusing, right? Back to the basics, ladies. Three ingredients. That's all we need. (via Bohemian Kate)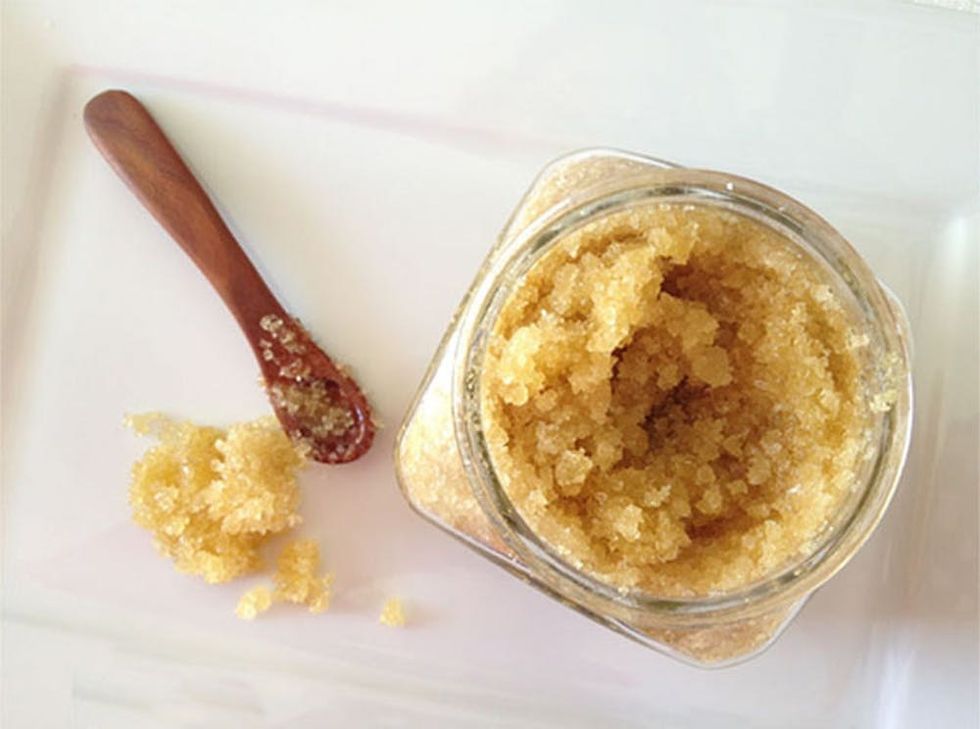 16. Vanilla Oil Scrub: No more vacay days left? No problem. Here's a jar full of the next best thing. Now close your eyes. Breathe in. And think beachy thoughts. (via Freutcake)
What's your favorite olive oil recipe? Share your skincare secrets below.