6 Online Tools to Make Decluttering Your Life More Efficient
May 29, 2015
It's time to get serious about sorting out your life before heading out on an endless summer of epic journeys. Take advantage of all the tech options at your fingertips and put that smartphone to work to declutter your work life, your personal life and — most important of all — your closet space. We've teamed up with Close5 to make the process of decluttering your life WAY more efficient.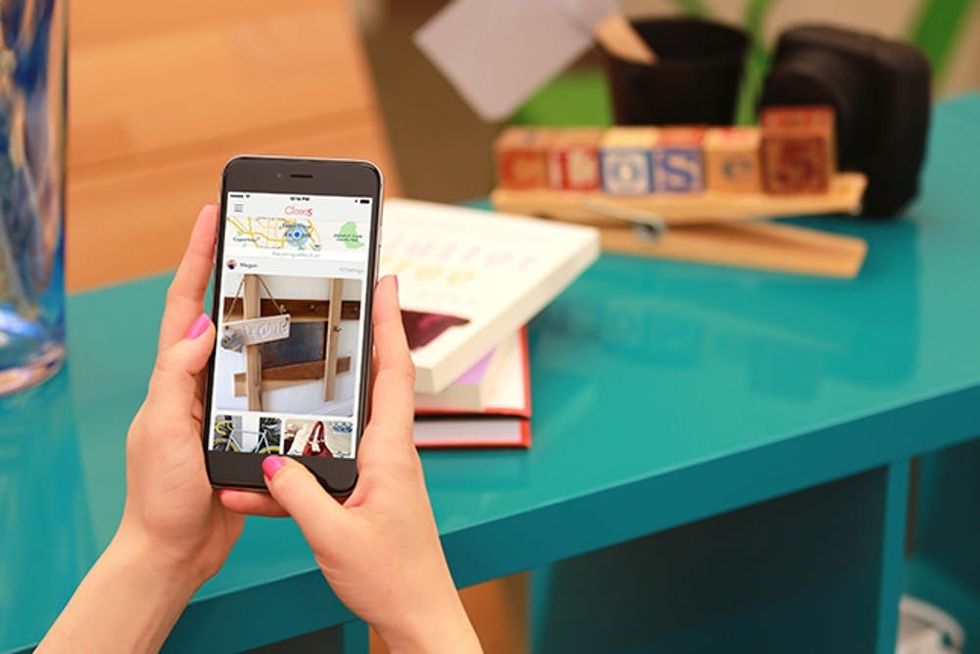 ---
You can use all the apps below to sell your no-longer-coveted pieces, make the days at your desk more streamlined, take care of household chores, turn all those Polaroids and Kodak prints into sharable digital copies and (finally!) unsubscribe to the endless stream of subscription emails in one powerful click. Basically what all these apps will provide is more time to do what's most important in life: stay longer at happy hour. Oh, and be more productive, of course ;)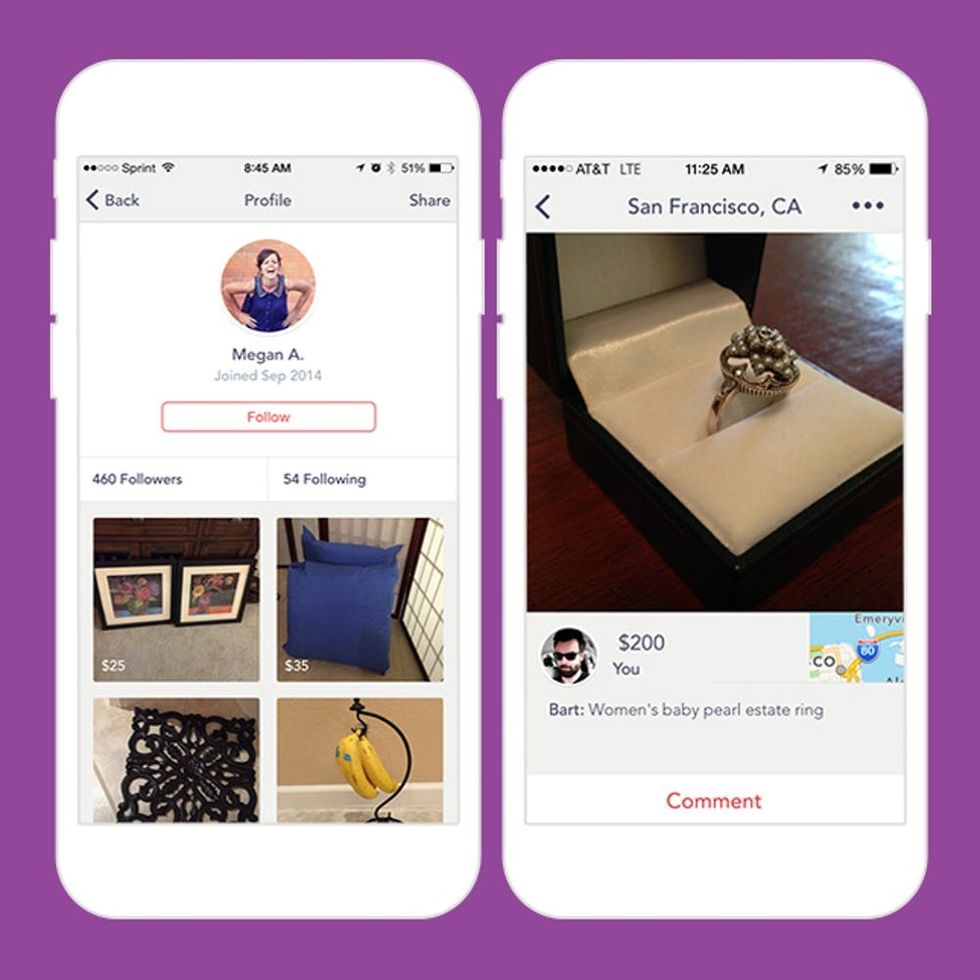 1. Close5: Give your home a spring clean the easy way with this classified app. No more trekking your stuff to resale stores and getting an insulting price or posting on Facebook for no one to see. All it takes with this one is a photo and your defined price, and you're on your way to making some extra cash. This safe + secure selling tool — buyers and sellers are verified through their Facebook profiles — makes giving away your gently used items more convenient, as buyers are typically within a 5- to 10-mile radius of your location. No more going out of your way to that shady gas station for the tradeoff. Sort of similar to Tinder's location-based partner finding, you and your buyer could end up doing more than exchanging goods + money.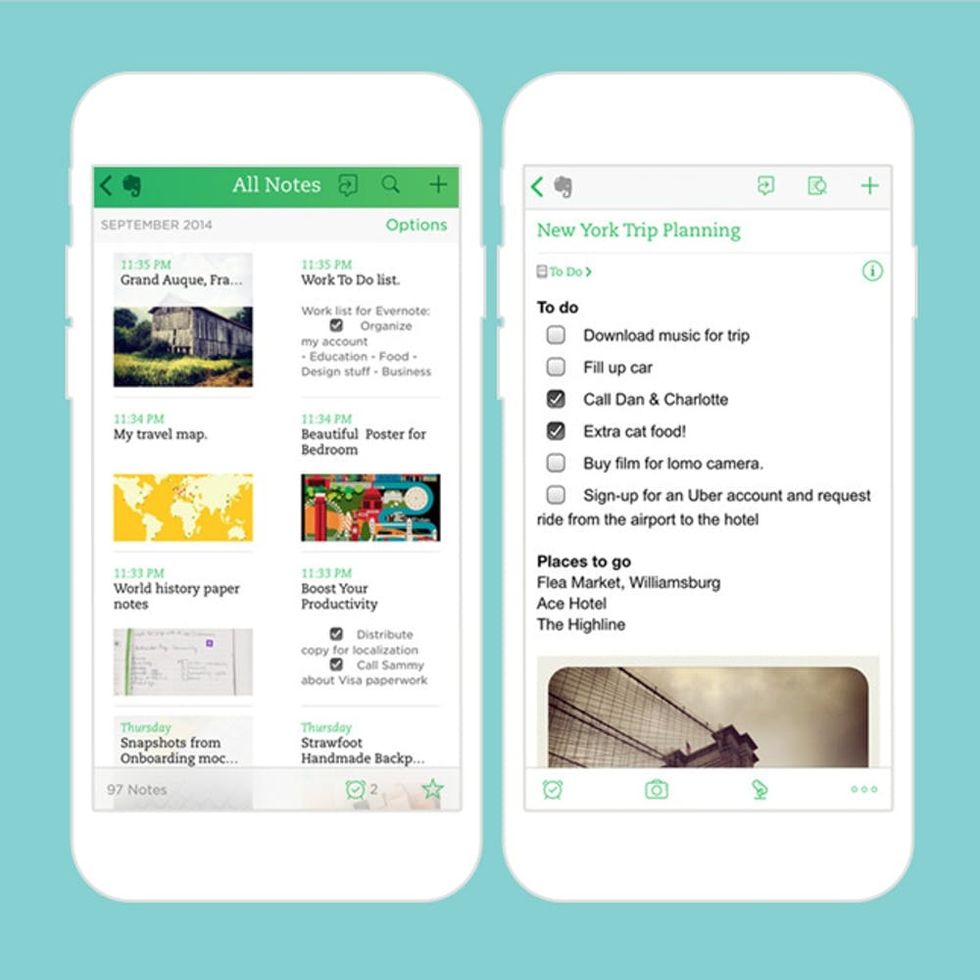 2. Evernote: Organize everything work-related within one app to get the job done efficiently and scatterbrain free. This digital workspace gives busy gals the opportunity to work anywhere and stay productive, without having to hop from one app to another. Write notes, make checklists, conduct research, organize all your reading materials, mark up docs and store photos — seriously, what does this app not do?! If that's not enough, you can also make your team more productive by discussing work projects, presenting ideas and attaching important files all within the app. DL this one to make work life just a little easier each day.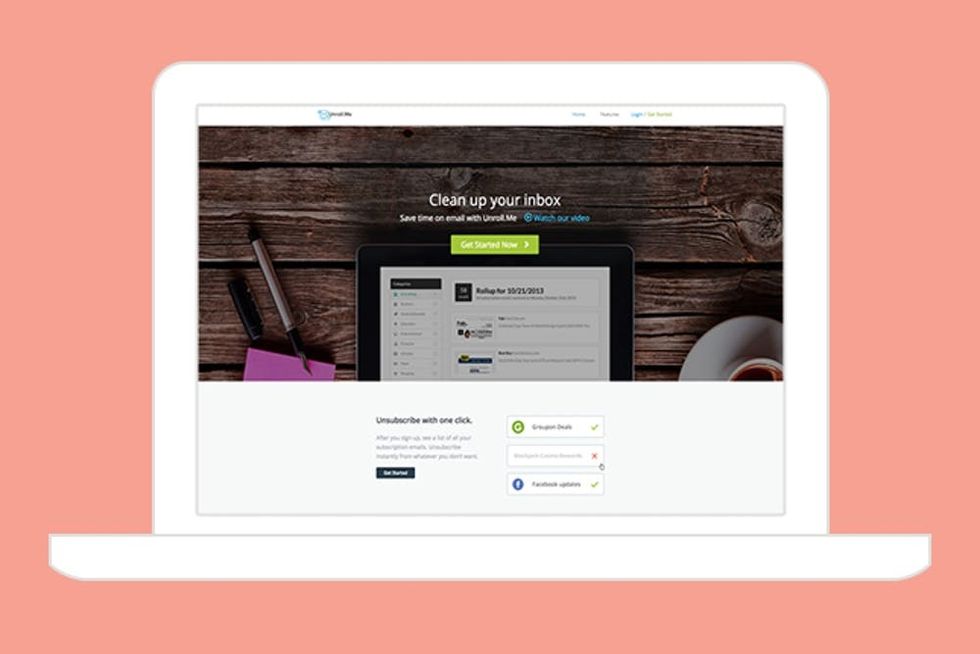 3. Unroll.me: The days of getting to inbox zero are real, or at least within grasp, with this email subscription elimination service. Sign up and effortlessly unsubscribe from all those daily (hourly?) annoying business emails with the click of a button. Just don't unsubscribe from ours obviously ;) Even better is the company's Rollup service, compiling all the digital mail you actually want to see into one easy-to-read digest. See ya, terrifying email notification count.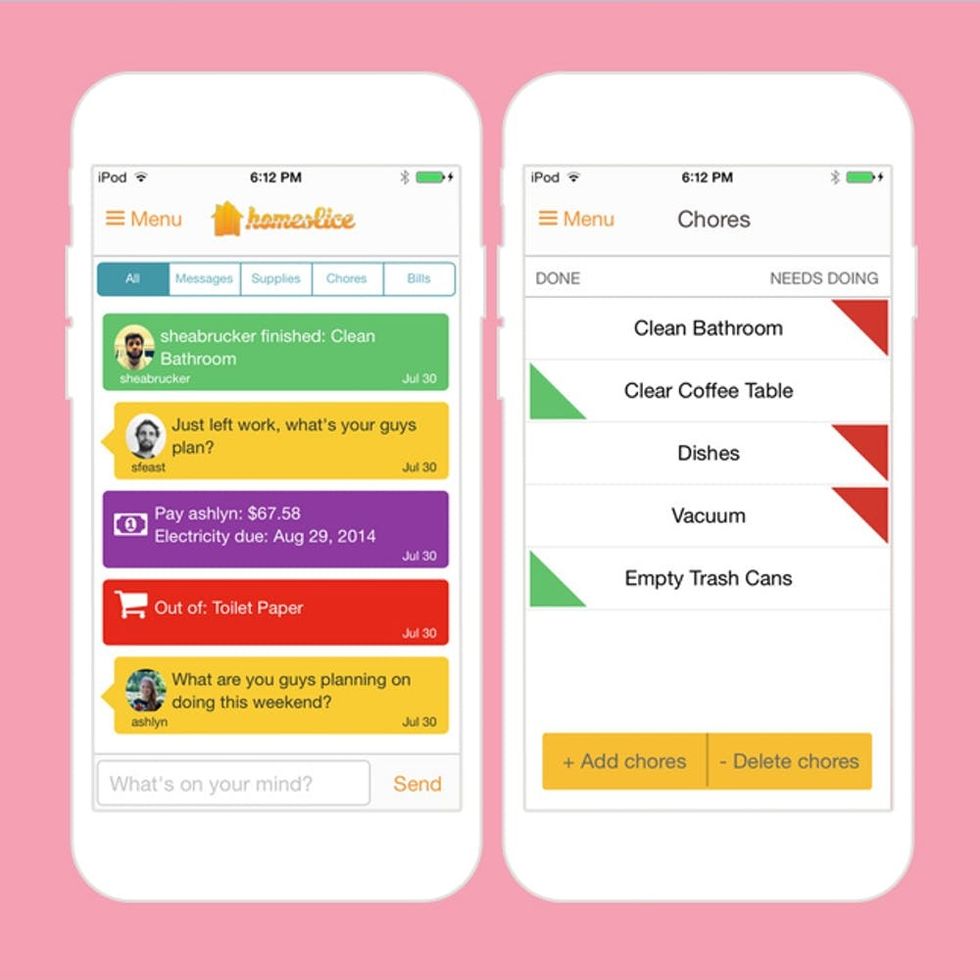 4. HomeSlice: The avalanche of passive aggressive roommate notes be gone! This app, saving relationships and living spaces alike, gets the whole house involved in chore completion, supply buys and even keeping track of who's paying the bills this month before you get tackled with a late fee. It's time every cohabitant does their share digitally + IRL.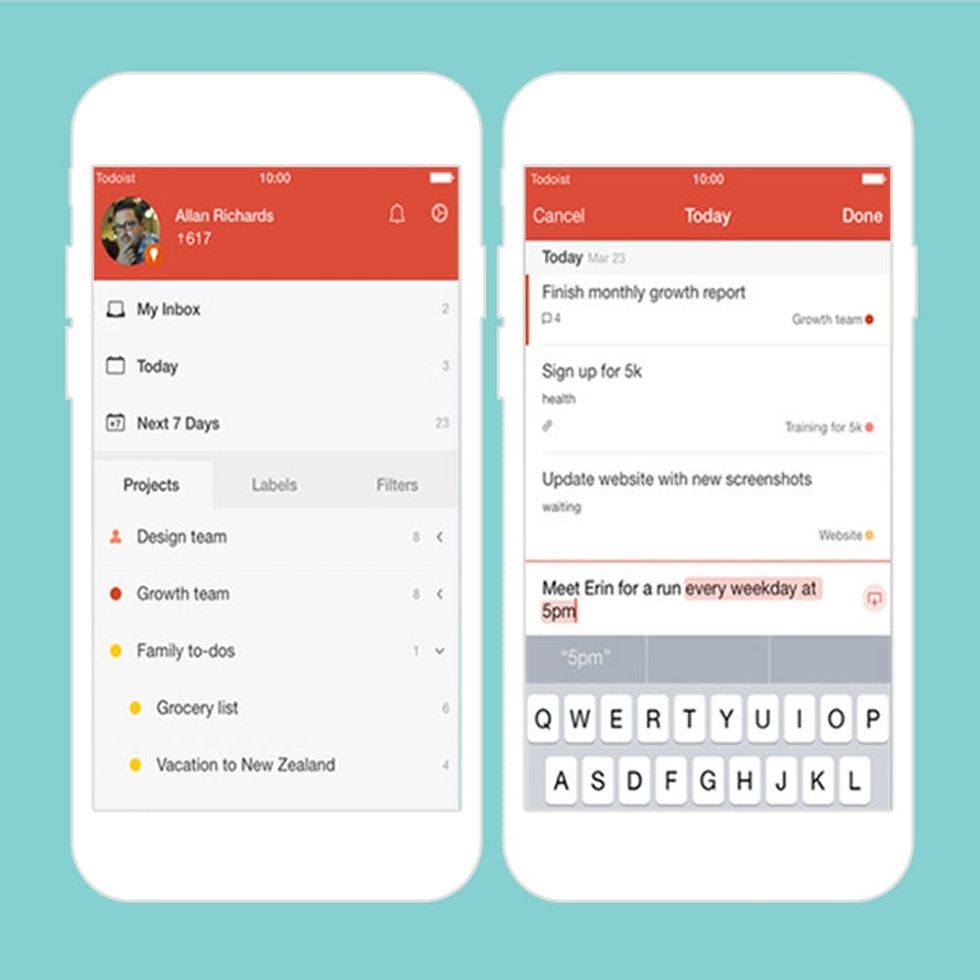 5. Todoist: Toss out that assortment of to-do lists scattered across your desk, kitchen counter and bedside table and trade it in for this all-encompassing task manager. Make the ultimate get-it-done master list by adding details to tasks, delegating the ones you're not amped about to others, assigning due dates for everything and more. The time to clean up your week and your life is here.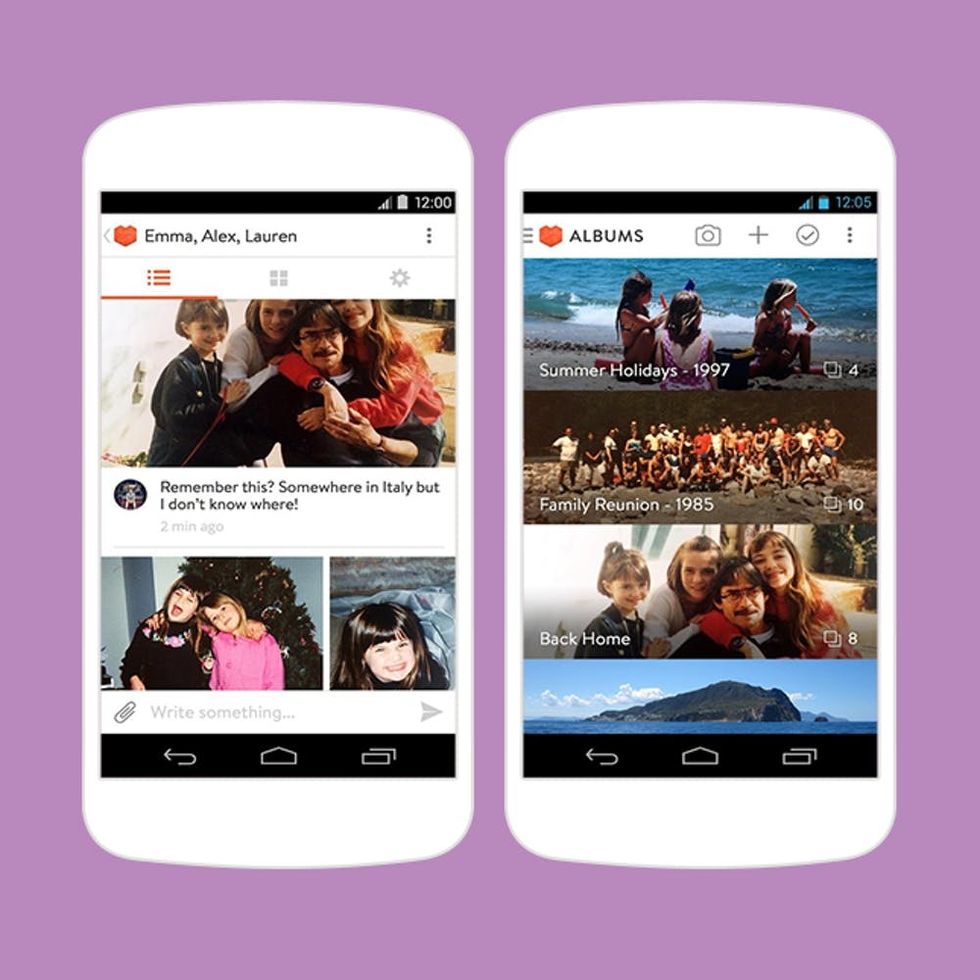 6. Heirloom: Clear up some closet space for more clothes and ditch all those physical photo albums for this digital photo box. With this photo-sharing app you can easily scan all the TBTs you want to with your phone's camera into this app's cloud storage to instantly share old school family vacations, childhood birthday parties and more privately with family and friends. Give everyone on your contact list a heads up, because TBT isn't reserved solely for Thursday starting now.
Have you used any of these apps to declutter your life? Let us know which ones in the comments.
This post is a collaboration with Close5.
Anjelika Temple
As Chief Creative Officer and Founding Partner at Brit + Co, Anjelika Temple brings her voracious consumption of all things creative and colorful to DIY projects, geeky gadgetry finds and more. When she's not DIY-ing her heart out, you'll find her throwing dinner parties with friends or adventuring with her husband David, their daughter Anokhi, and their silly dog Turkey.