Spanish Women's Group Petitions to Remove Woody Allen Statue
Jan 24, 2018
A Spanish women's rights group is advocating for the removal of a bronze statue of Woody Allen from the streets of Oviedo, a small city in the north of Spain. The demand is just another breaking wave in the tsunami of controversy currently swirling around the legendary director, who stands accused of sexual harassment by his adopted daughter, Dylan Farrow.
The Austurias Feminist Organisation recently sent a petition to Oveido's mayor's office, claiming the statue honors "an abuser and pervert." The petition will be considered at an upcoming council meeting, The Local reports.
---
Allen is a long-time fan of the picturesque city. He filmed parts of his 2008 film Vicky Cristina Barcelona there. When he was awarded the coveted Prince of Asturias prize in 2002, it was presented to him in Oveido. In an interview with Spanish newspaper El Pais, Allan spoke glowingly of city.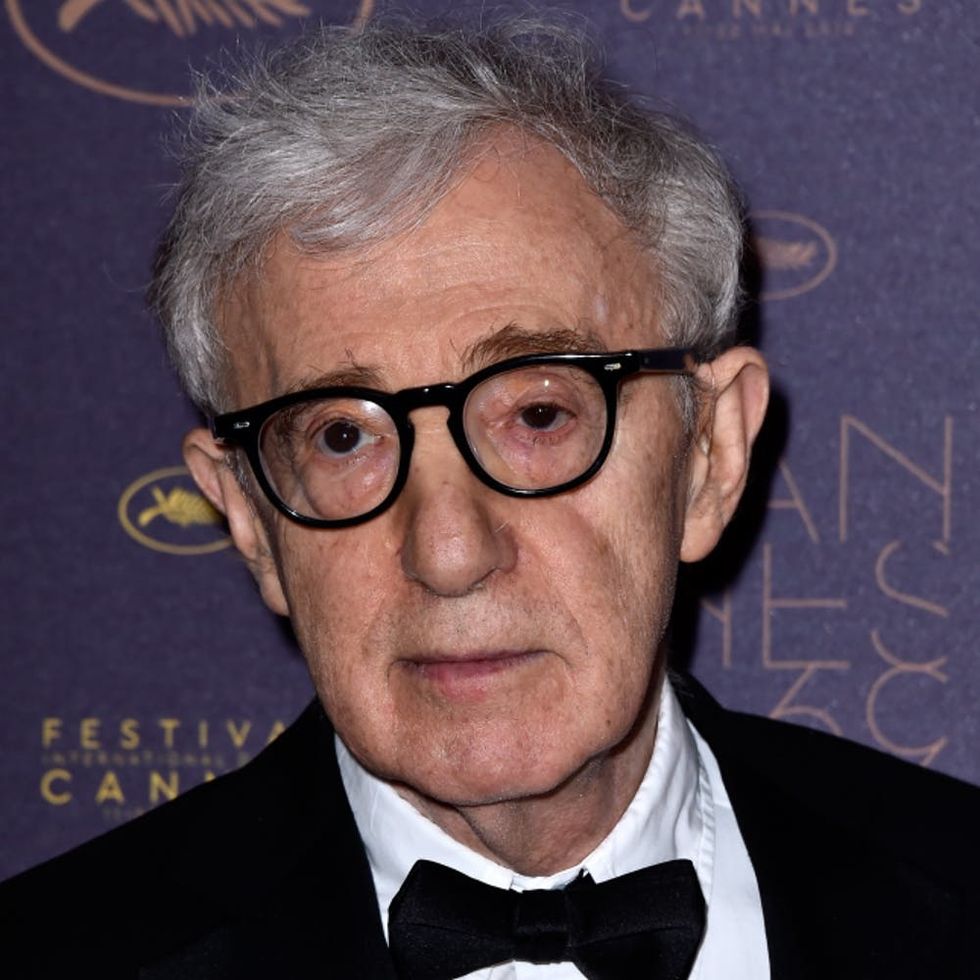 "I was crazy for Oviedo," said Allen. "If I ever have to retire, I'll do it in Oviedo. It's beautiful — the weather, the food, the people."
He may no longer receive the warm welcome he once did there, and this slight is just the tip of the iceberg for Allen. It seems people are finally starting to believe Dylan Farrow, who has been asserting for more than two decades that Allen molested her when she was a young child.
The initial allegations, made in the early '90s in the midst of a contentious split between Allen and Mia Farrow, were eventually dismissed. But Dylan wouldn't keep quiet. She wrote an open letter in 2014 describing the alleged abuse, then in 2017 called out the #MeToo movement for passing over Allen, and then just last week spoke in a televised interview about the allegations for the first time. To add to the overdue onslaught, a whole whack of Hollywood actors are lining up to announce they'll no longer work with the director, or are donating their wages from Allen movies to charity.
Now it seems that folks as far away as Allen's beloved Europe have gotten the "We're believing Farrow now" memo, and are joining the cause to right an alleged decades-old wrong.
Tell us what you think about the tides turning against Allen, on Twitter @BritandCo.
(Photos via Pascal Le Segretain/Getty)
Lia Grainger
Lia Grainger is a freelance journalist and reluctant nomad who divides her time between Canada and Spain, weather dependent. She's written for The Atlantic, Reader's Digest, the Toronto Star and other print and online publications, and her work appears in dozens of languages around the world.
Current Events