Sprinkles Flamin' Hot Cheetos Cupcakes Are Actually VERY Tasty
Jul 26, 2018
Sprinkles Cupcakes has launched a limited time Flamin' Hot CheetosCupcake ($4-$5 each, depending on location), and it's only available July 26 through July 29. The rich vanilla cupcake features a Flamin' Hot Cheetos core and is topped with white cheddar cheese frosting and Flamin' Hot Cheetos crumbs. Talk about sweet, savory, and SPICY.
---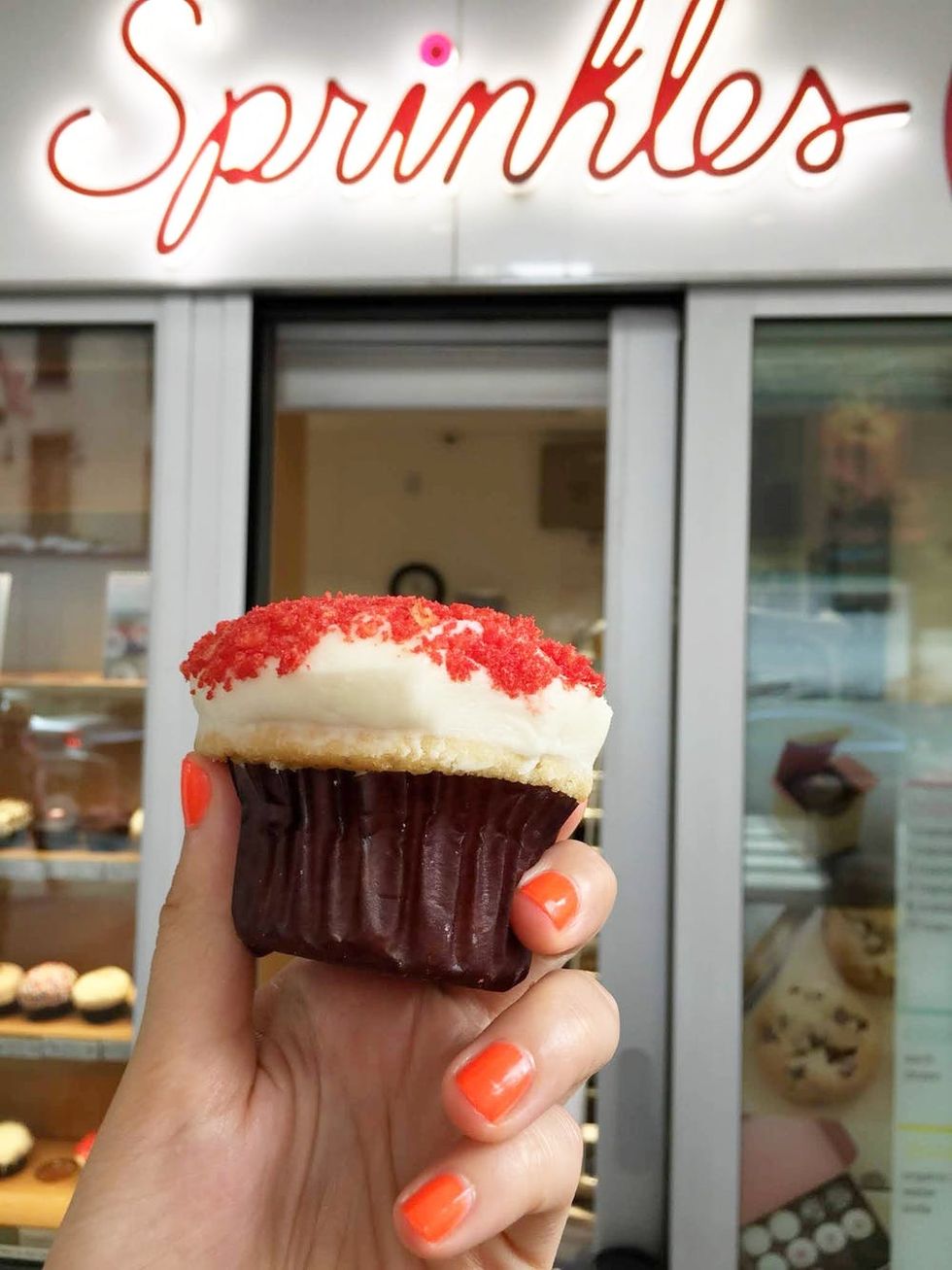 Much like our first reaction to the unexpected union of Ariana Grande and Pete Davidson, we were a little skeptical at the thought of a Sprinkles cupcakes and Flamin' Hot Cheetos combo. We love them separately, but could we get onboard with them together?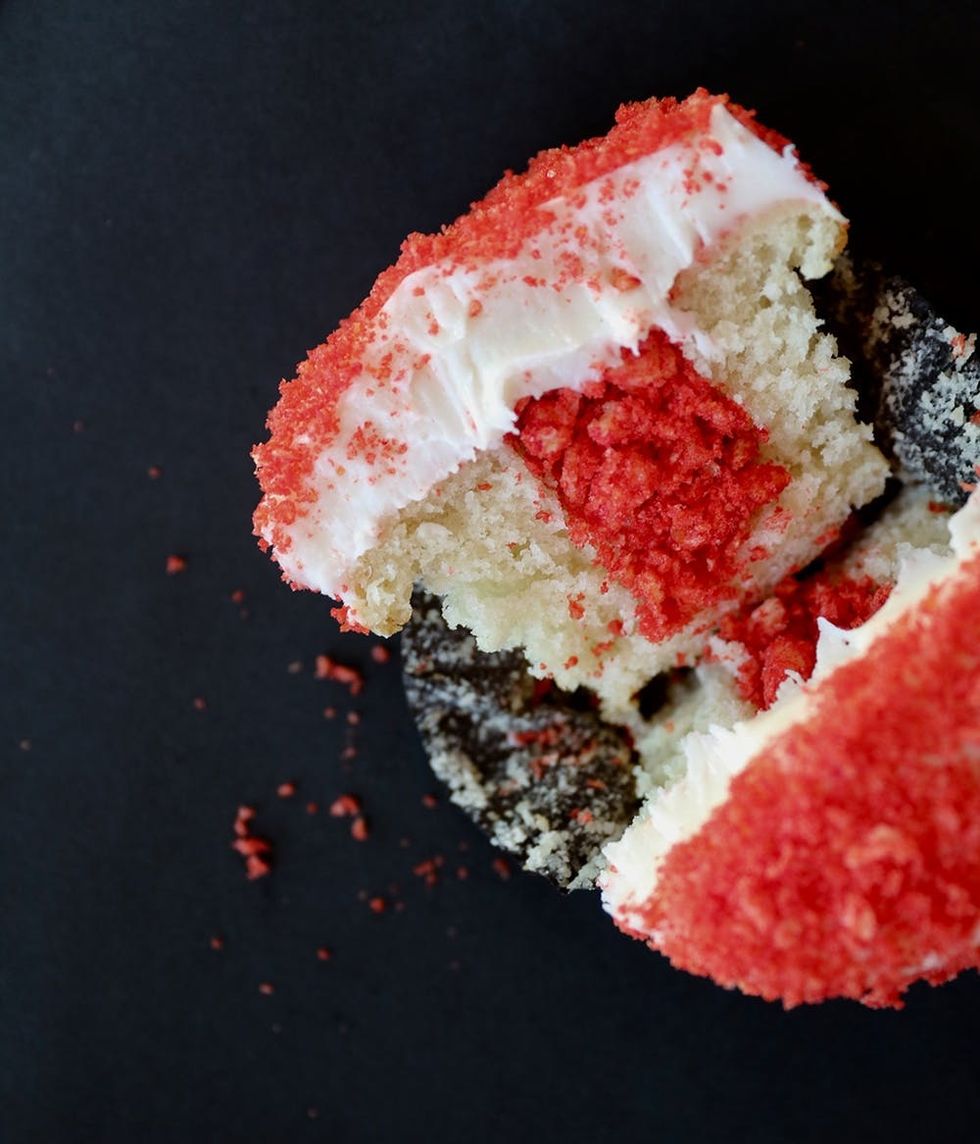 We got our hands on the cupcake first thing this morning, and it pleasantly surprised us. The salty, spicy Cheetos pair nicely with Sprinkles sweet cake and savory frosting. Those who usually find cupcakes too sweet are going to love this. The frosting has a mellow white cheddar flavor that's subtle like a cream cheese frosting. If there's anyone that can nail a cupcake like this, it's Sprinkles, known for its famous red velvet cupcakes.
Would you try a Sprinkles Flamin' Hot Cheetos Cupcake? Let us know @BritandCo.
(Image via Gabi Conti / Brit+Co and Sprinkles Cupcakes)