13 Lucky Manis for St. Patrick's Day
Mar 09, 2015
No doubt, our favorite March holiday is St. Patrick's Day. What could be better than a day dedicated to embracing all things Irish, sampling some brews, eating green things and throwing a party with our roomies? Umm, nothing. Nothing looks better than that schedule. So get ready to toss on something green and try one of these 13 awesomely themed designs for a little extra Irish pride.
---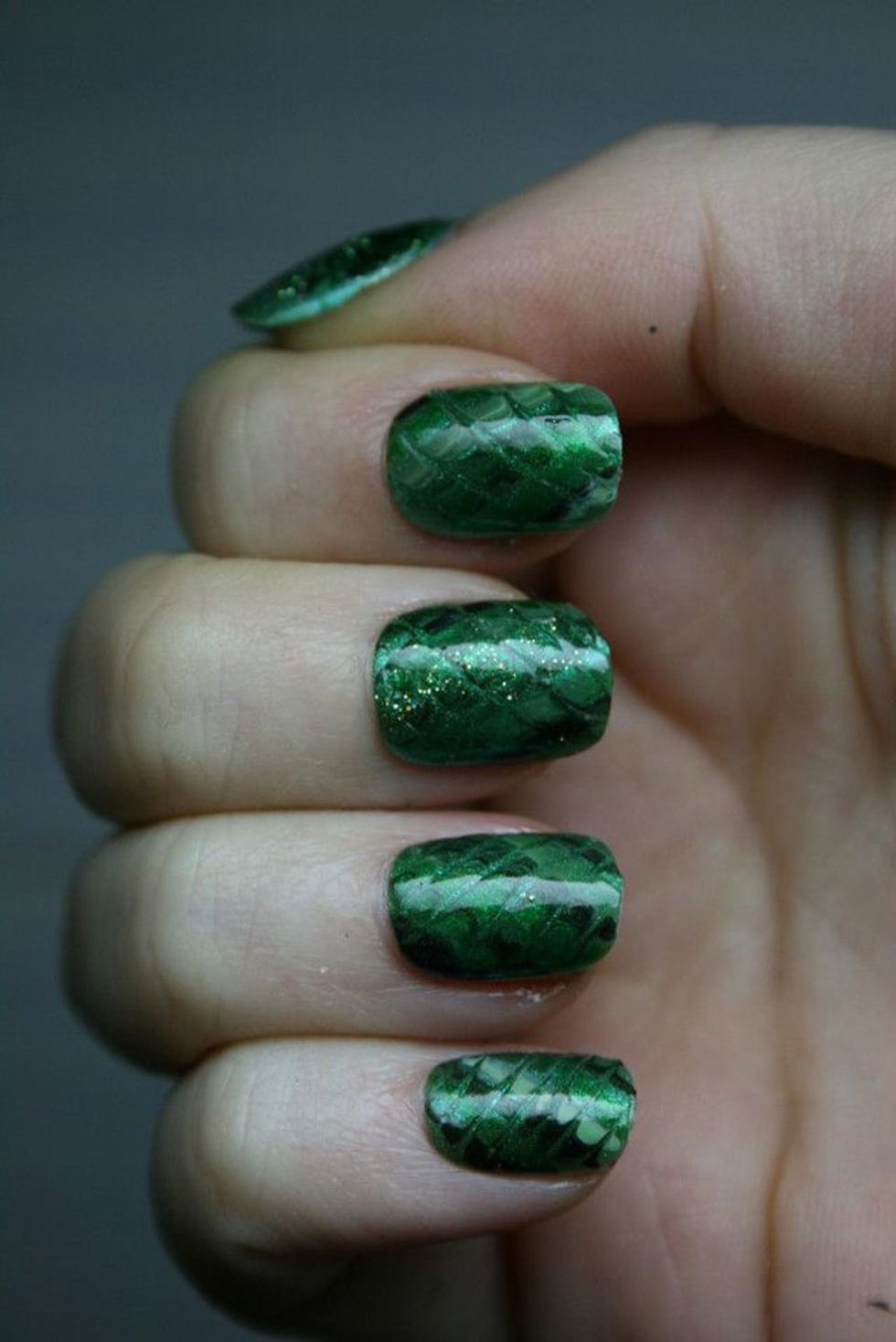 Go from day to night to next day with this marble-looking design. It works for St. Patrick's Day parties and early meetings the next morning. (via Never Too Much Glitter)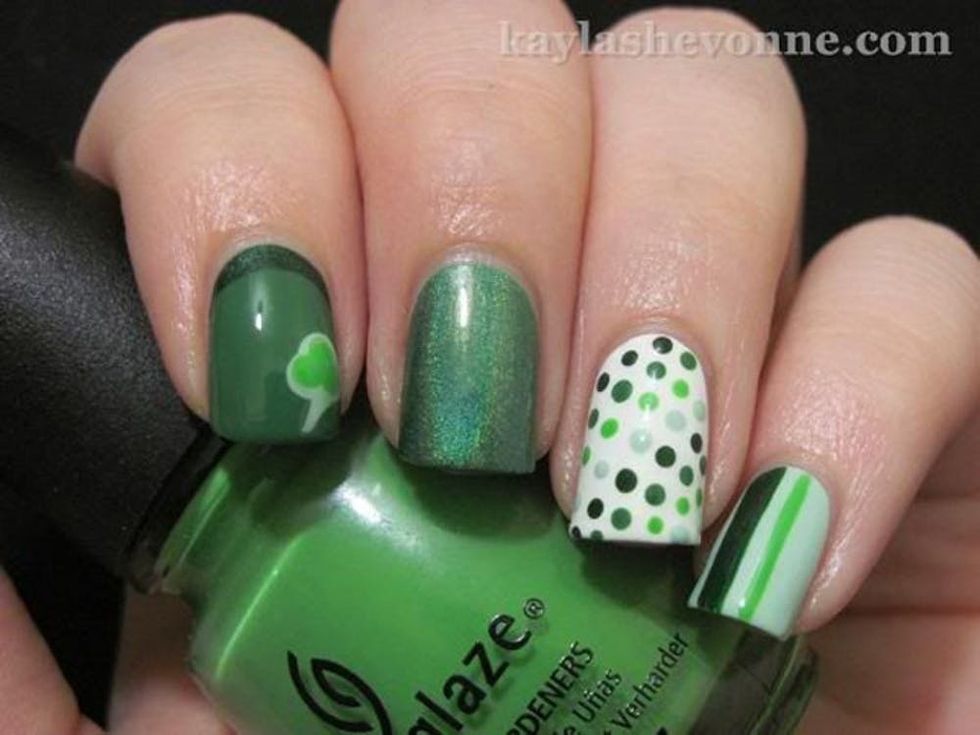 Have so much Irish energy you can't seem to make up your mind? This mani has a dash of everything. (via Nails by Kayla Shevonne)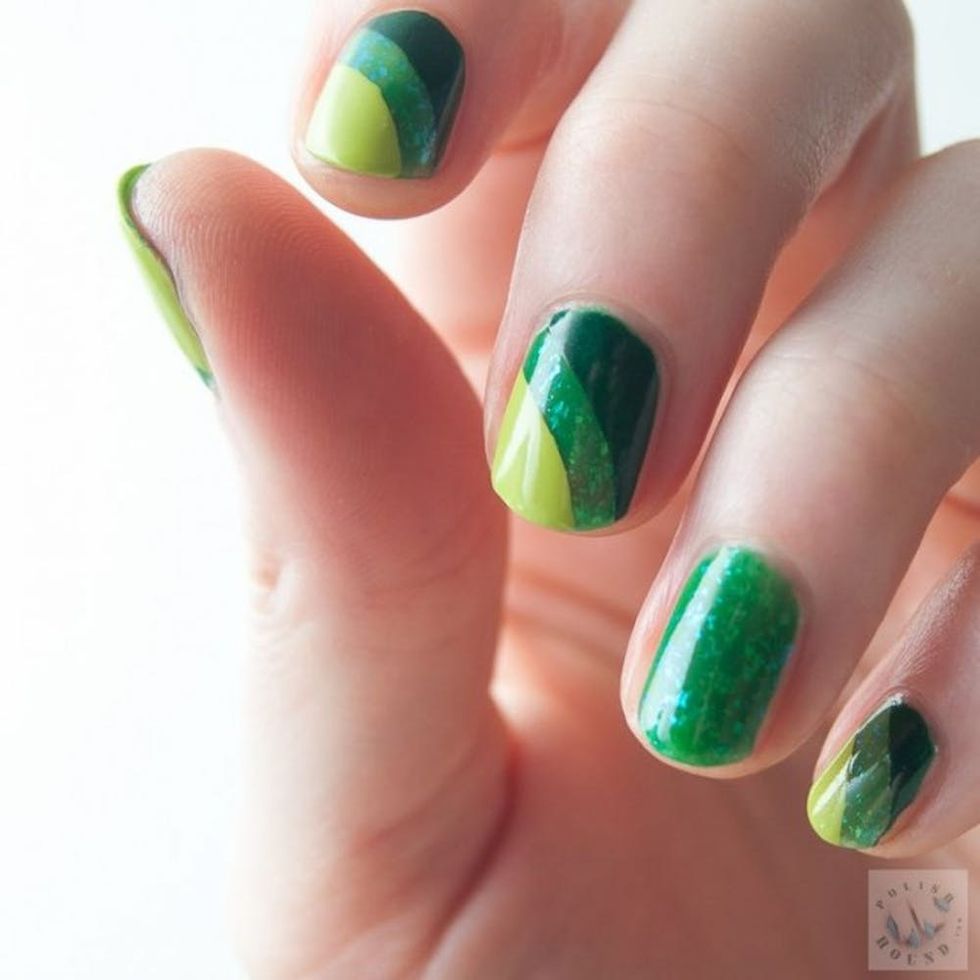 Three's perfect company with this sparkly, tri-tone look. (via Polish Hound)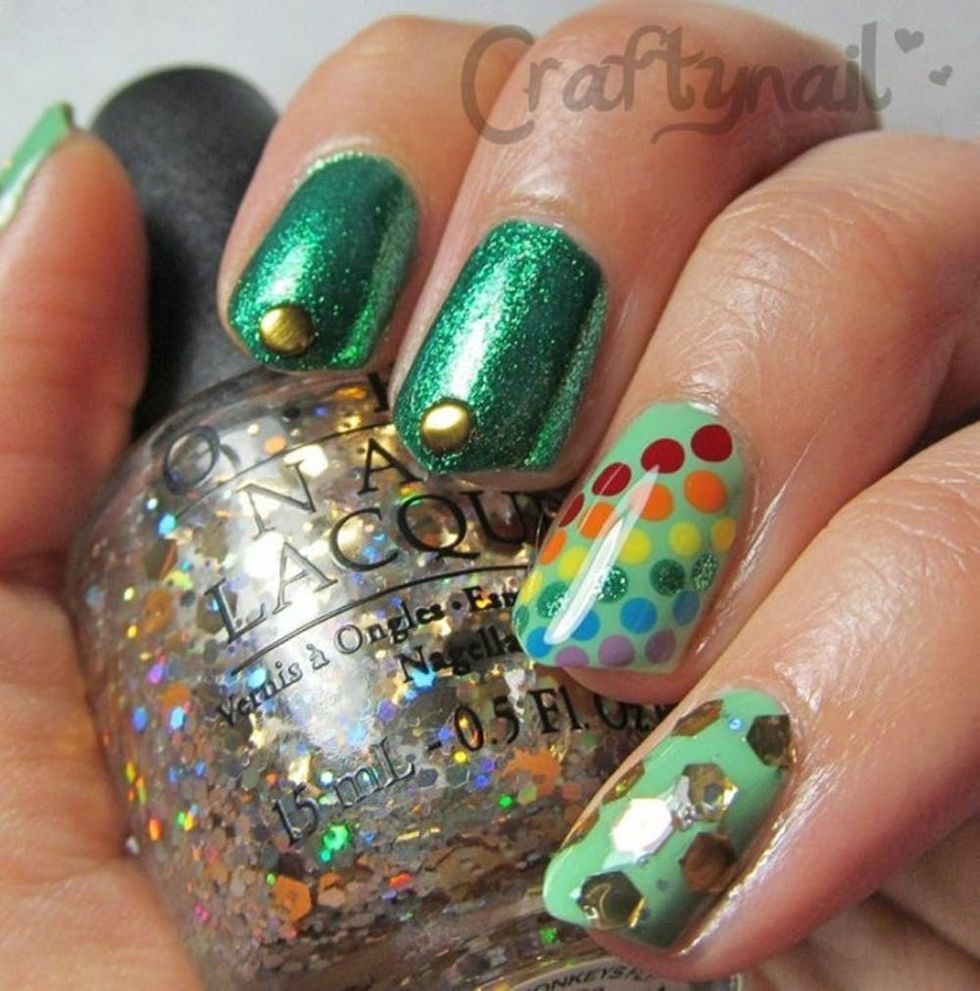 If you believe St. Paddy's Day is the best holiday ever created, say it loud and proud with this gilded, colorful manicure. It's a total nail-art jackpot. (via Craftynail)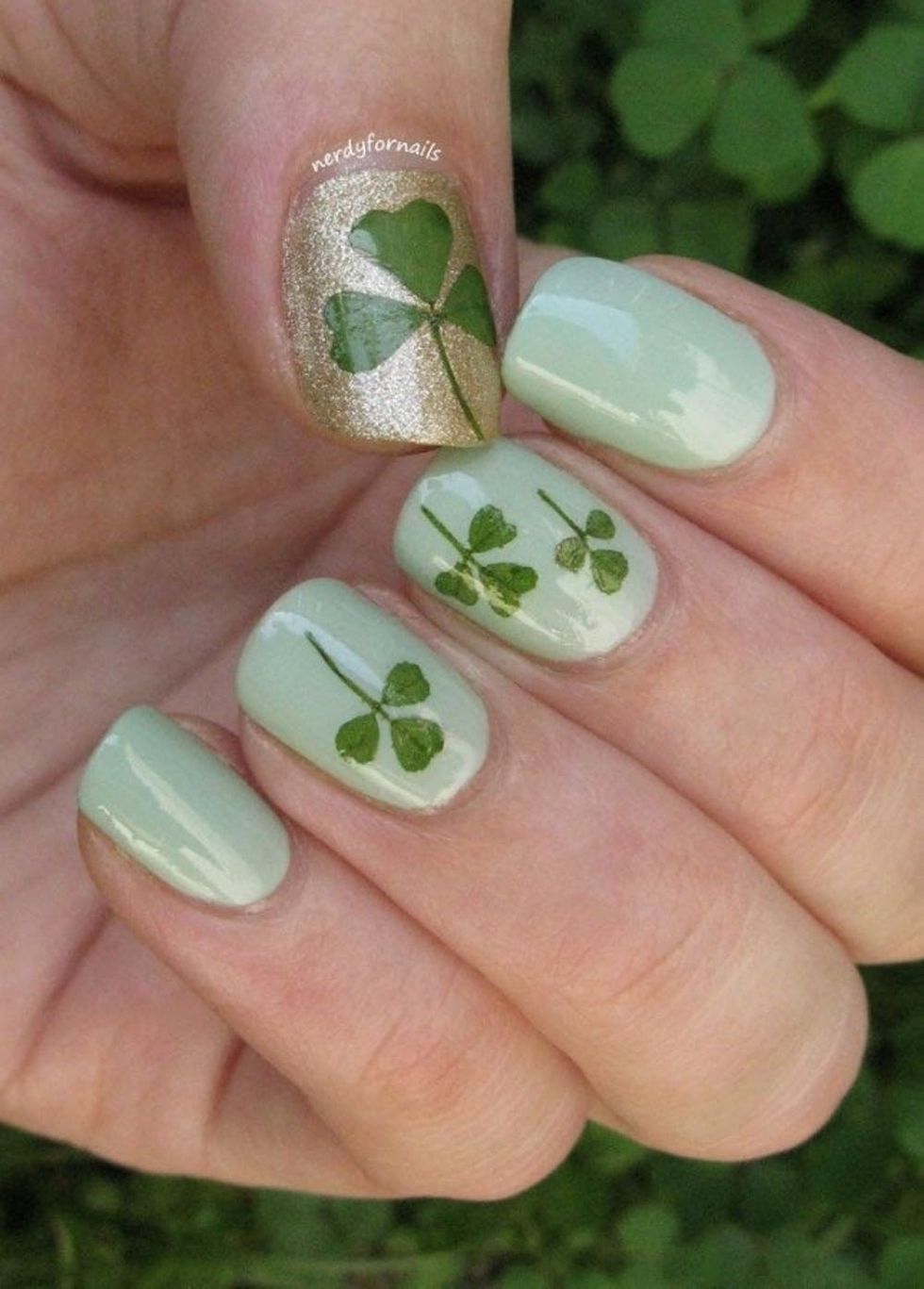 If you don't trust yourself to paint a clover, let nature lend you a hand. (via Nerdy for Nails)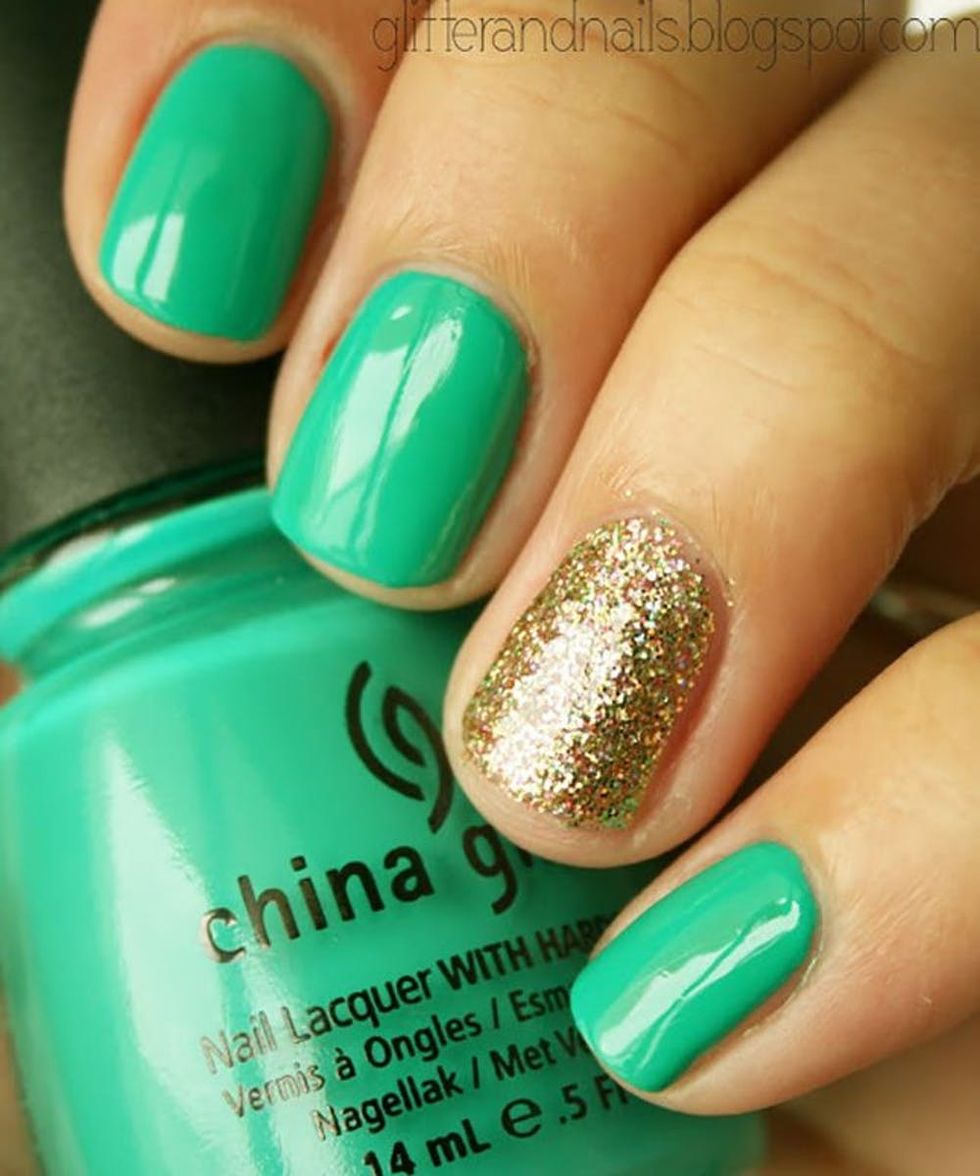 Keep it classy with this bold, glittery statement nail. (via Glitter and Nails)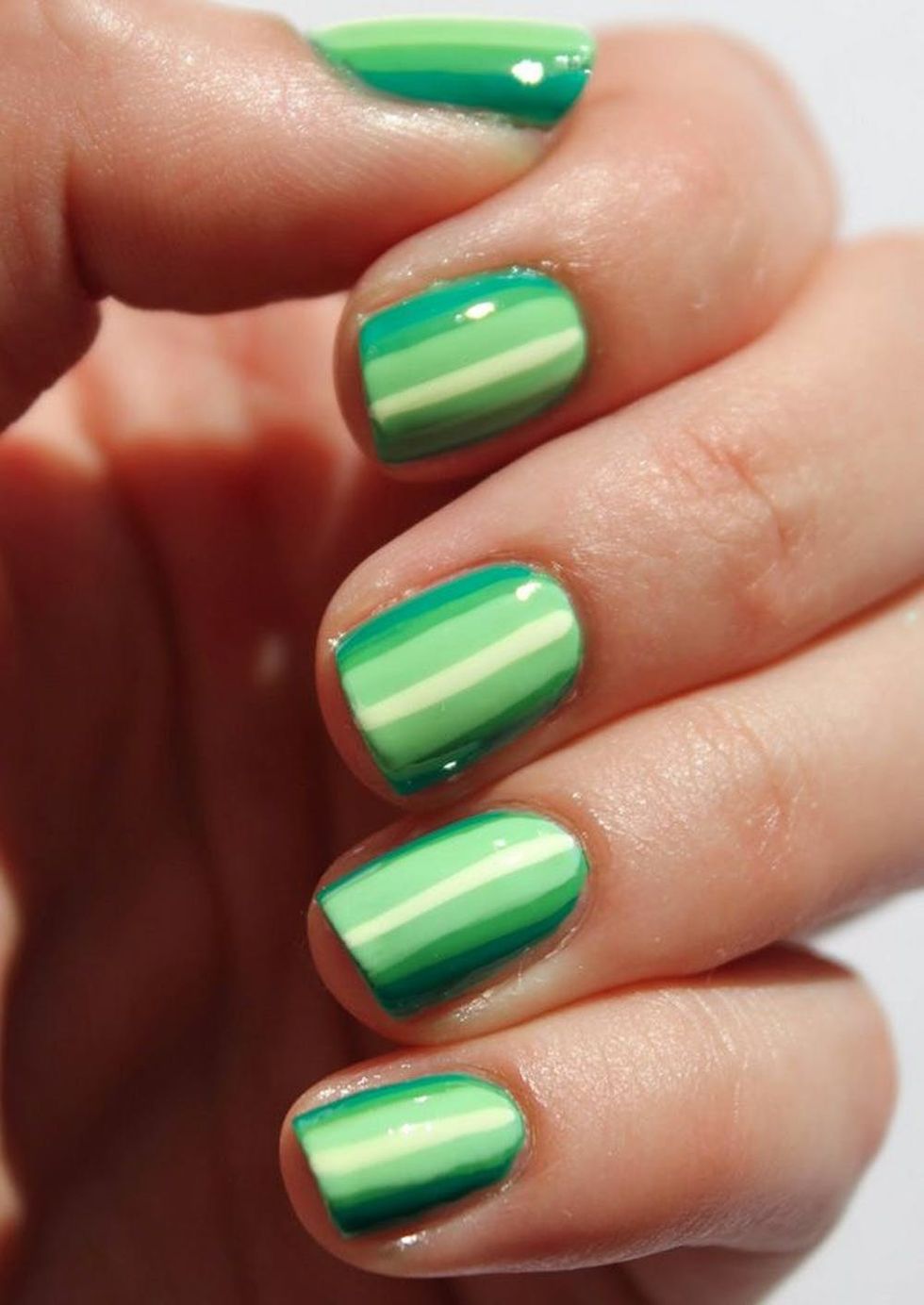 Ombre hair may be so last year, but it shall live on in our nail designs.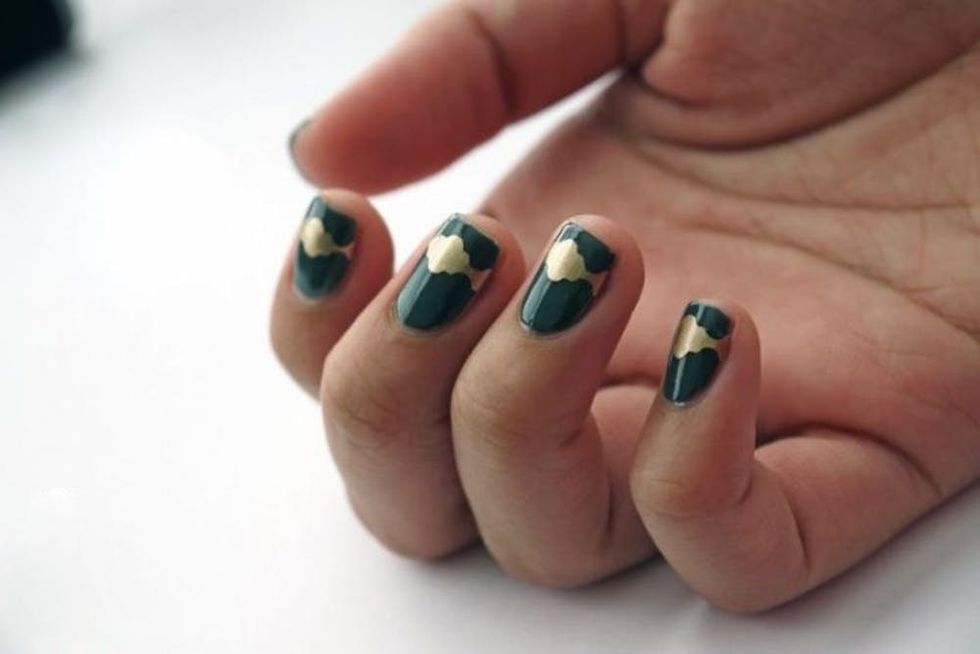 Headed to a St. Patrick's Day event that's more black tie than beer garden? Try this elegant design. (via Minted Strawberry)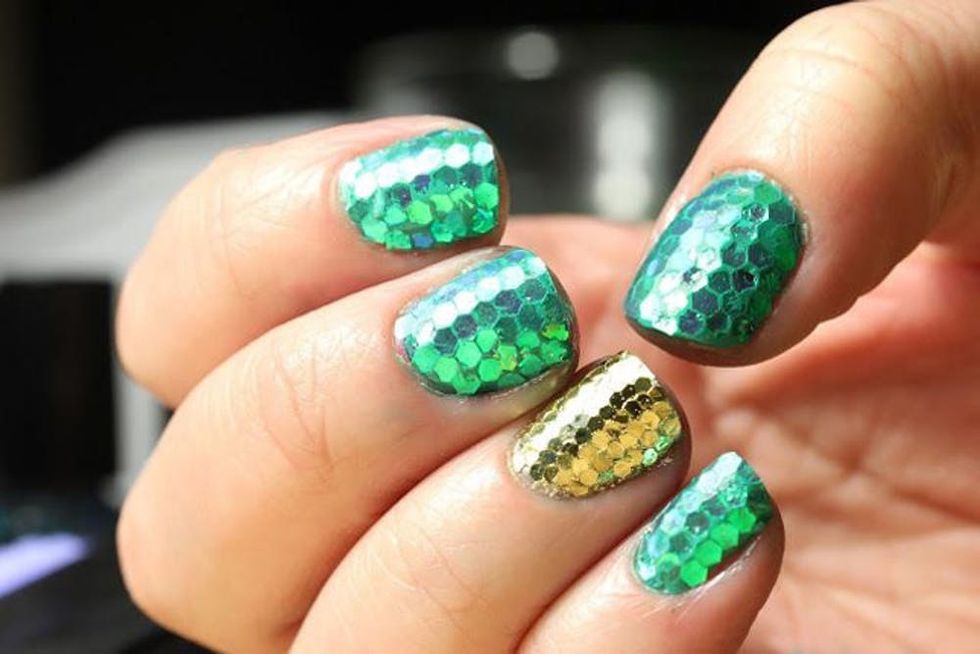 Green. Gold. Scales. Nothing could look more fairytale-like and Irish-esque than this 3D mani. (via Polish All the Nails)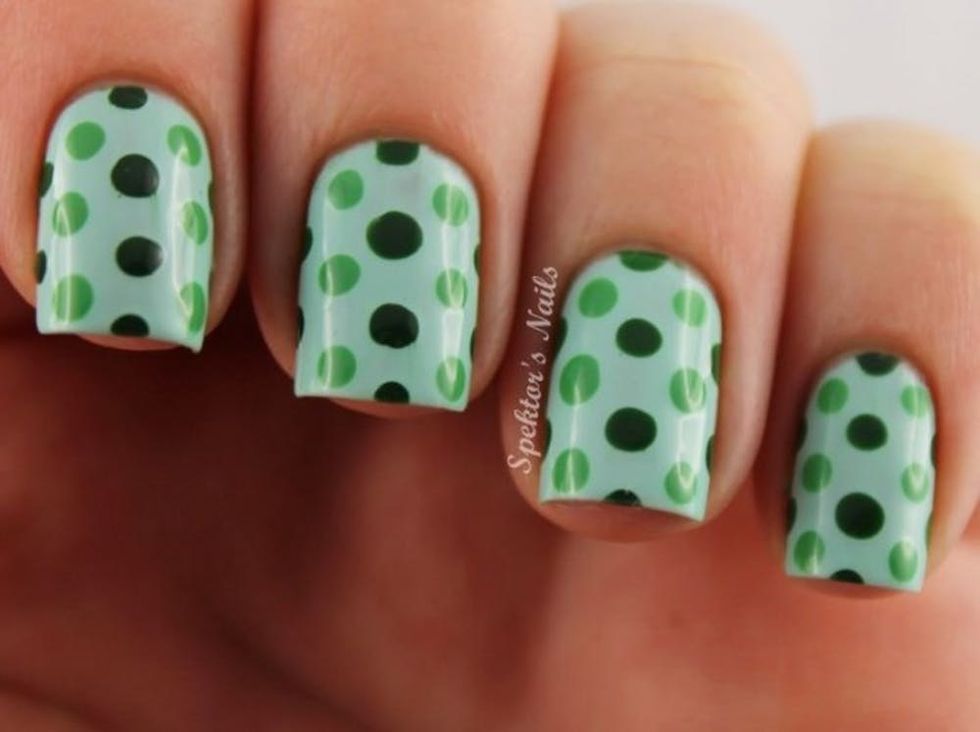 This manicure is just too cute. With a two-tone polka-dot look, they'll stand out against a more neutral outfit. (via Spektor's Nails)