Does your ordinary vegetable routine leave you feeling a bit hollow? To pre-game for Thanksgiving, move that stuffing out from your turkey and into your veggies. We've gathered a range of options, from healthy vegetarian entrees to sinful one-bite apps. These 13 recipes will make you realize it's what's on the inside that matters most.
---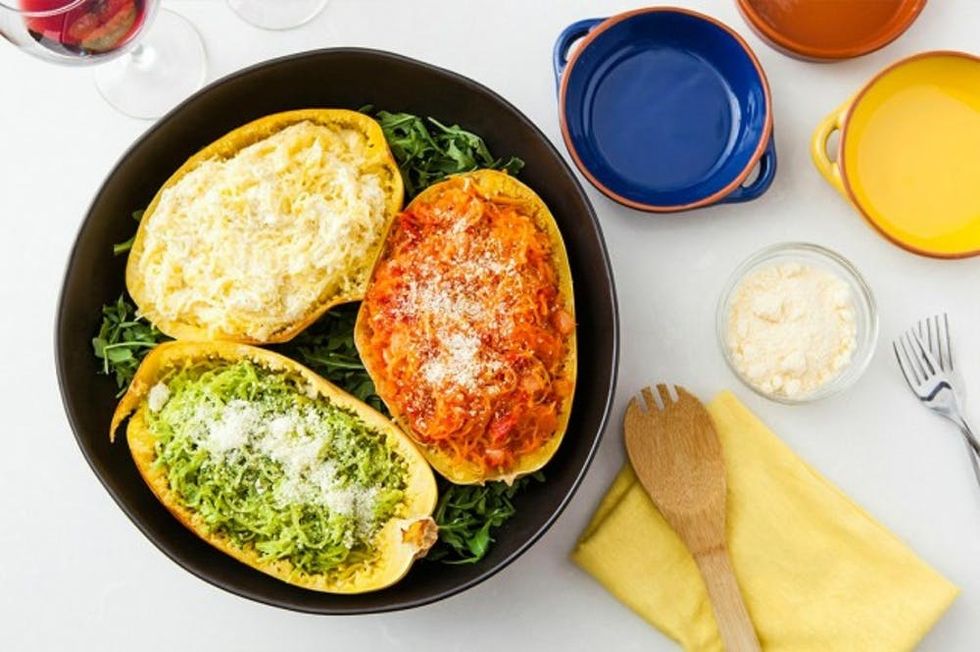 2. Spaghetti Squash Boats: Replace the pasta in your life with spaghetti squash as a healthy option. (via Brit + Co)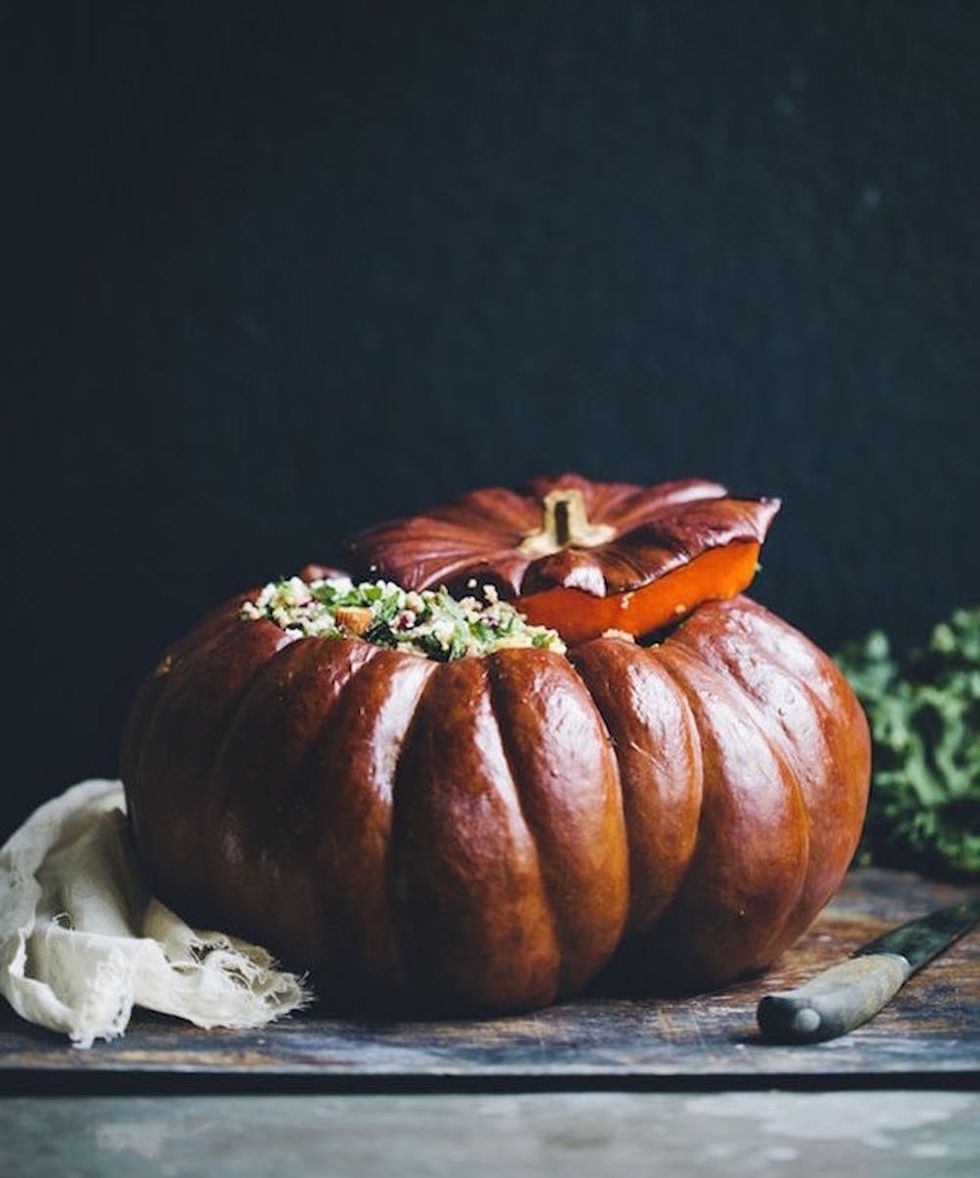 3. Holiday Stuffed Pumpkin: Save your carving for another pumpkin. A meatless seasonal stuffing breathes new life into one of fall's favorite vegetables and makes a beautiful centerpiece for holiday dinners. (via Green Kitchen Stories)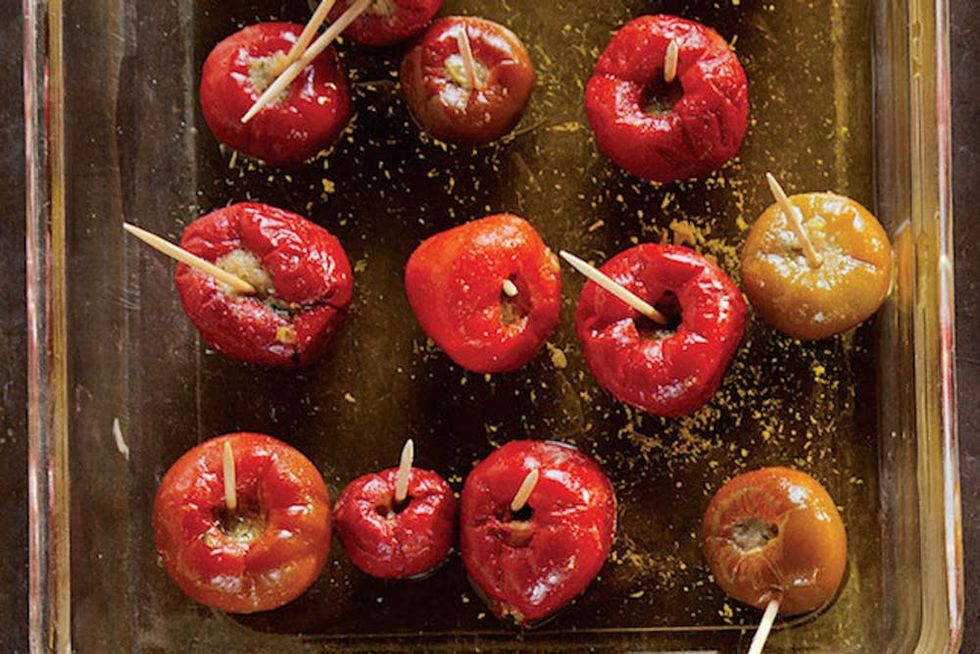 4. Peperoni con Acciughe (Stuffed Cherry Peppers): Salty and spicy are the names of the game when filling cherry peppers with diced tuna and anchovies. Not to mention this easy-to-eat appetizer is oh-so-pretty. (via Saveur)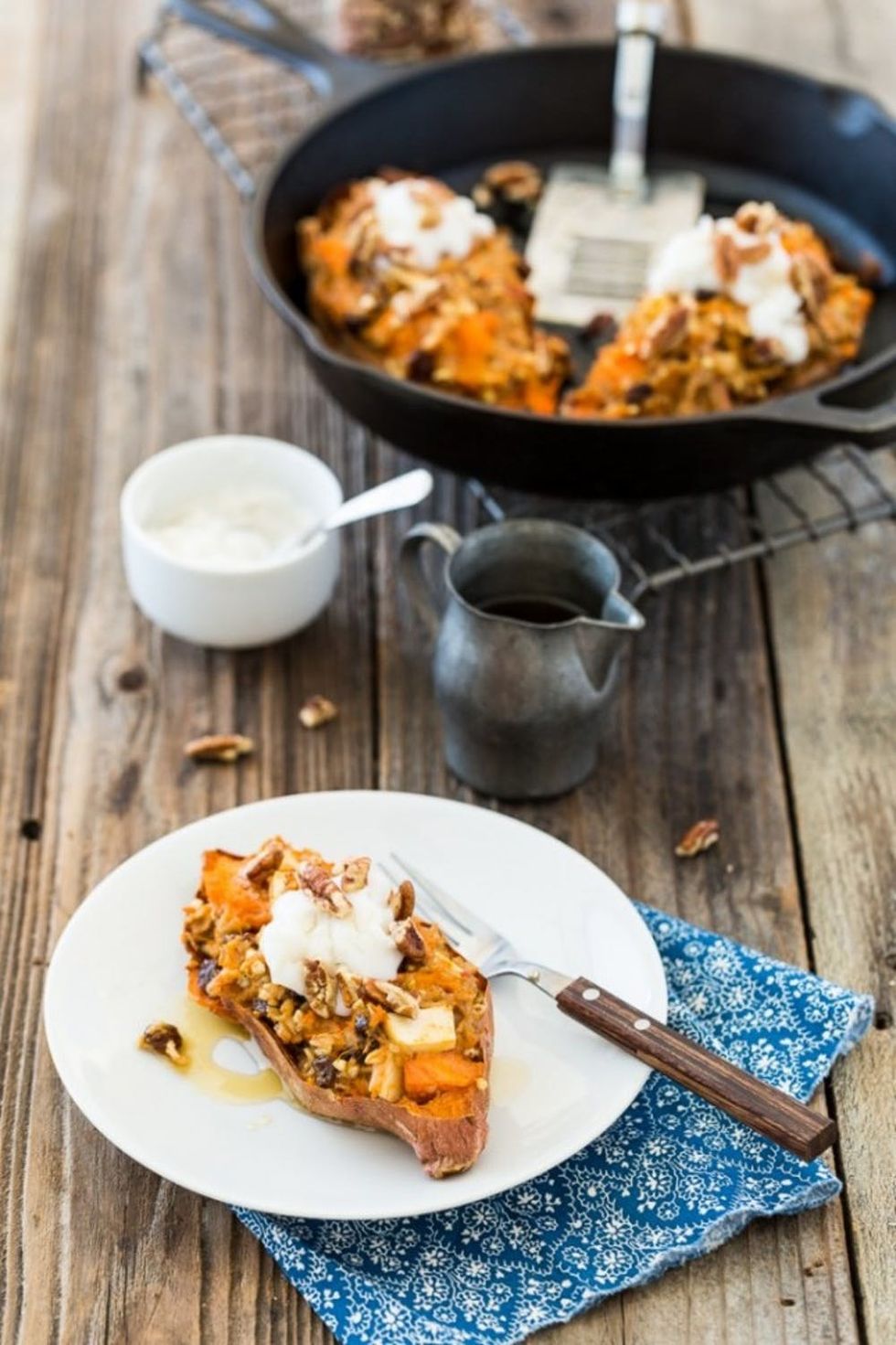 5. Twice-Baked, Oatmeal Stuffed Sweet Potatoes: Pecans and dried cranberries turn sweet potatoes into a satisfying breakfast — or even dessert. (via Keepin' It Kind)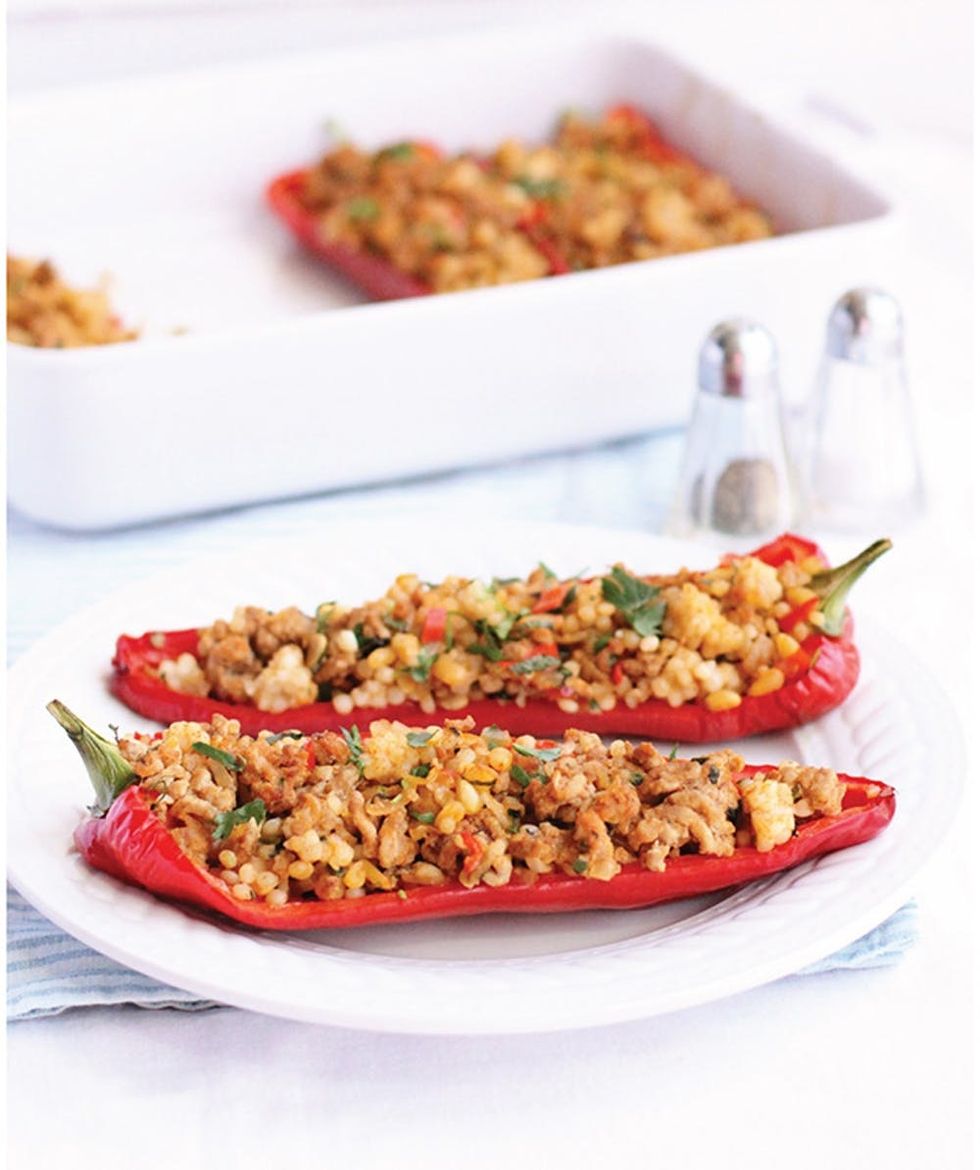 6. Stuffed Romano Peppers: Jam-packed with turkey and couscous and topped with pine nuts, these peppers are just asking for a party. (via Ricotta + Radishes)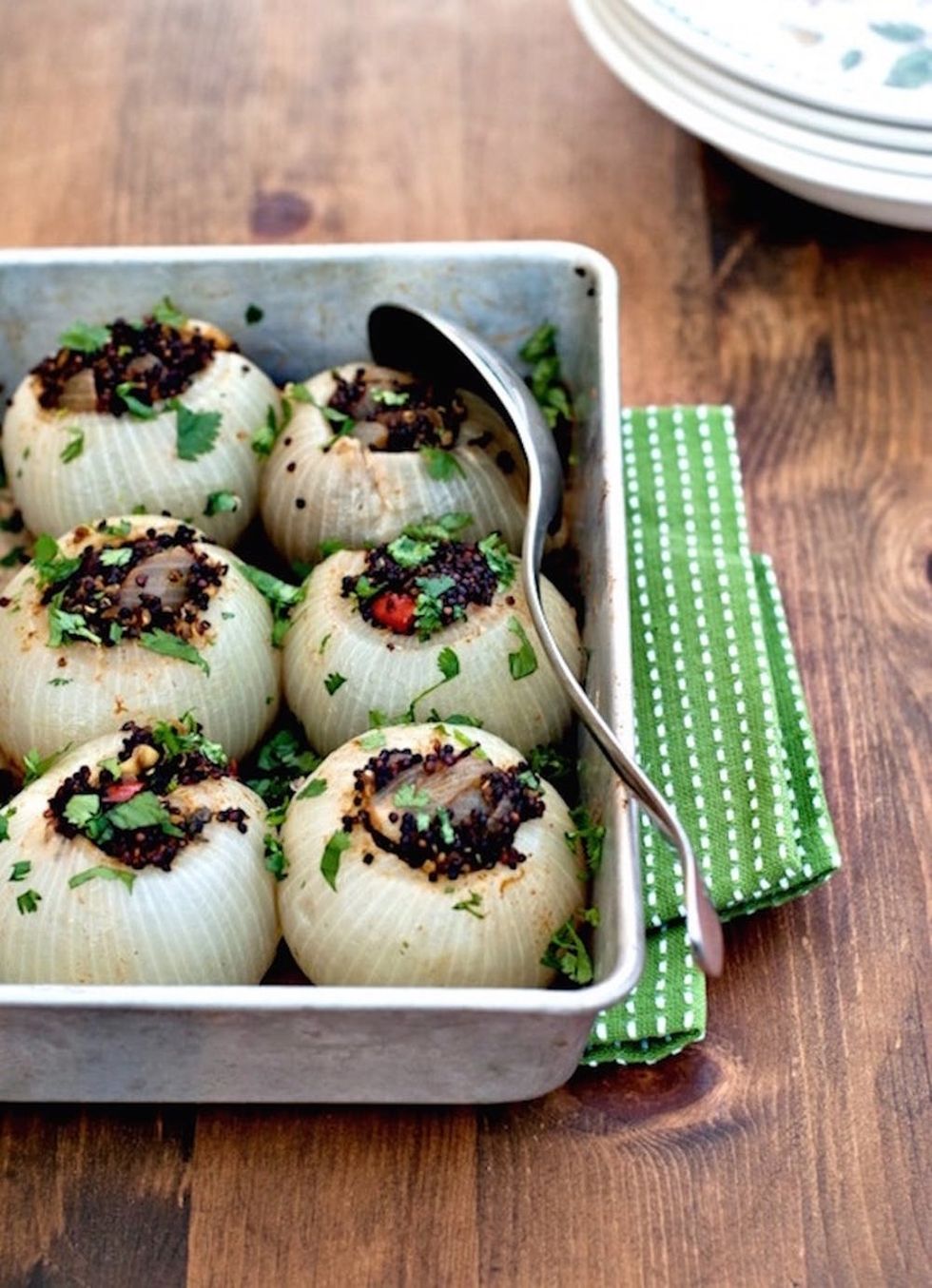 7. Roasted Onions Stuffed With Curried Black Quinoa: Filled with a curried mixture of black quinoa, raisins and cilantro, these roasted onions are so good, you might cry. Let's hope they are tears of joy. (via Healthy Green Kitchen)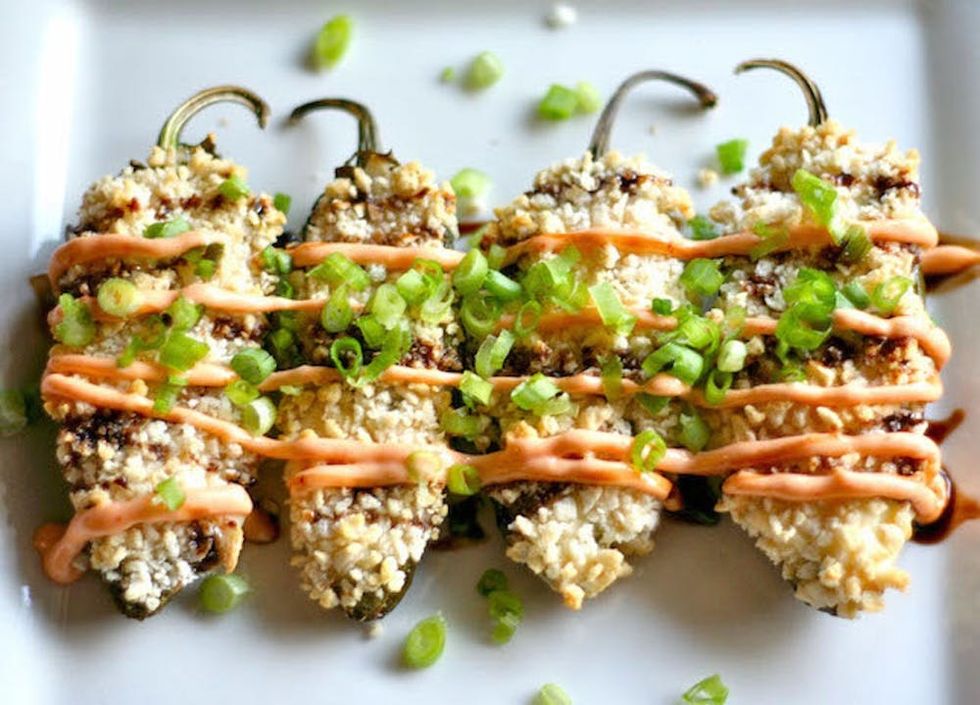 8. Crab and Cream Cheese Stuffed Jalapeño Poppers: Break out these sinful one-bite poppers to spice up any gathering. (via Life Tastes Like Food)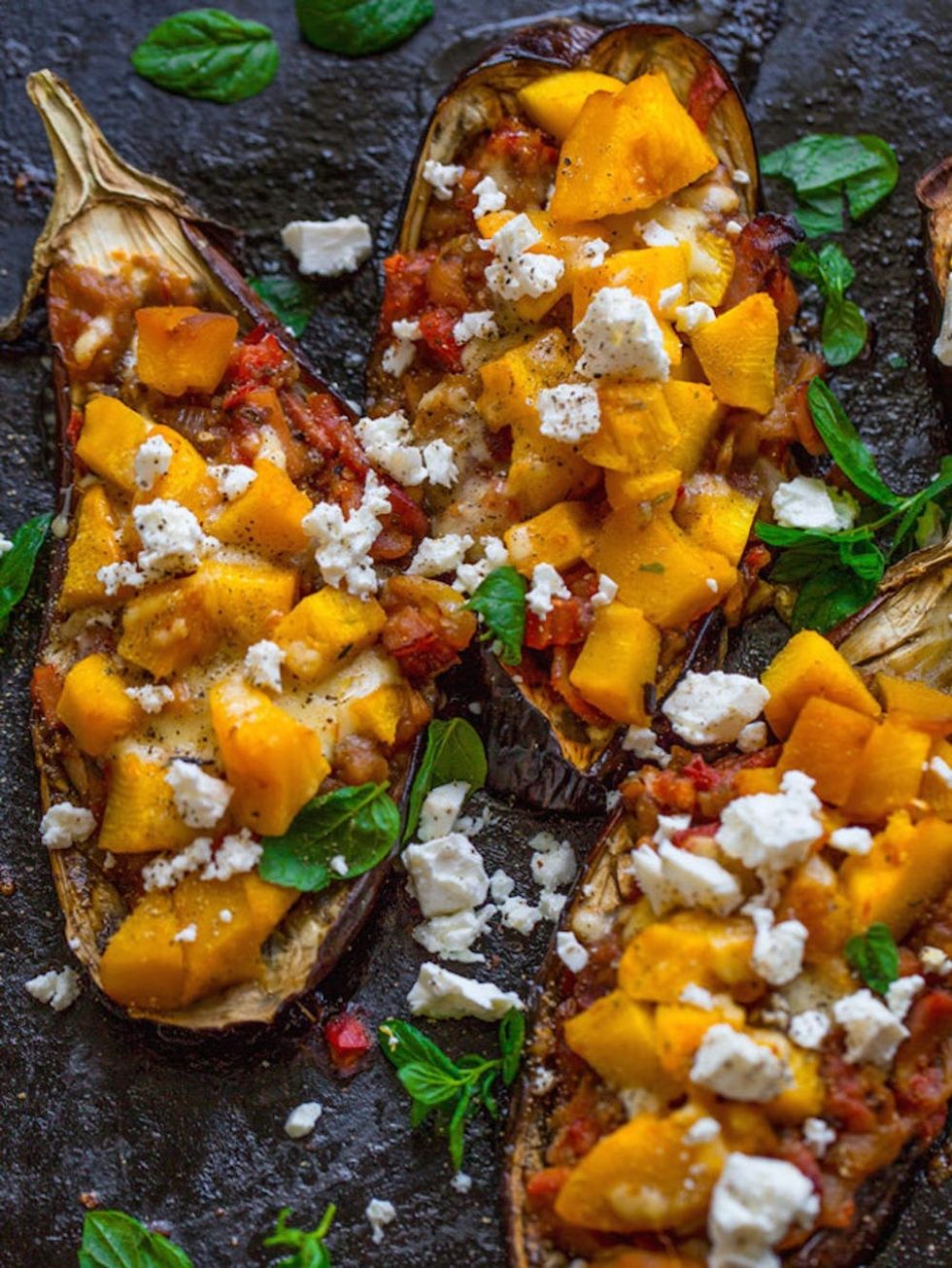 9. Delicious Stuffed Eggplants: Roasted eggplants meet diced pumpkin, two cheeses and crumbly bacon, perhaps for the first time. Think loaded baked potatoes, gone sideways. (via Dare to Cook)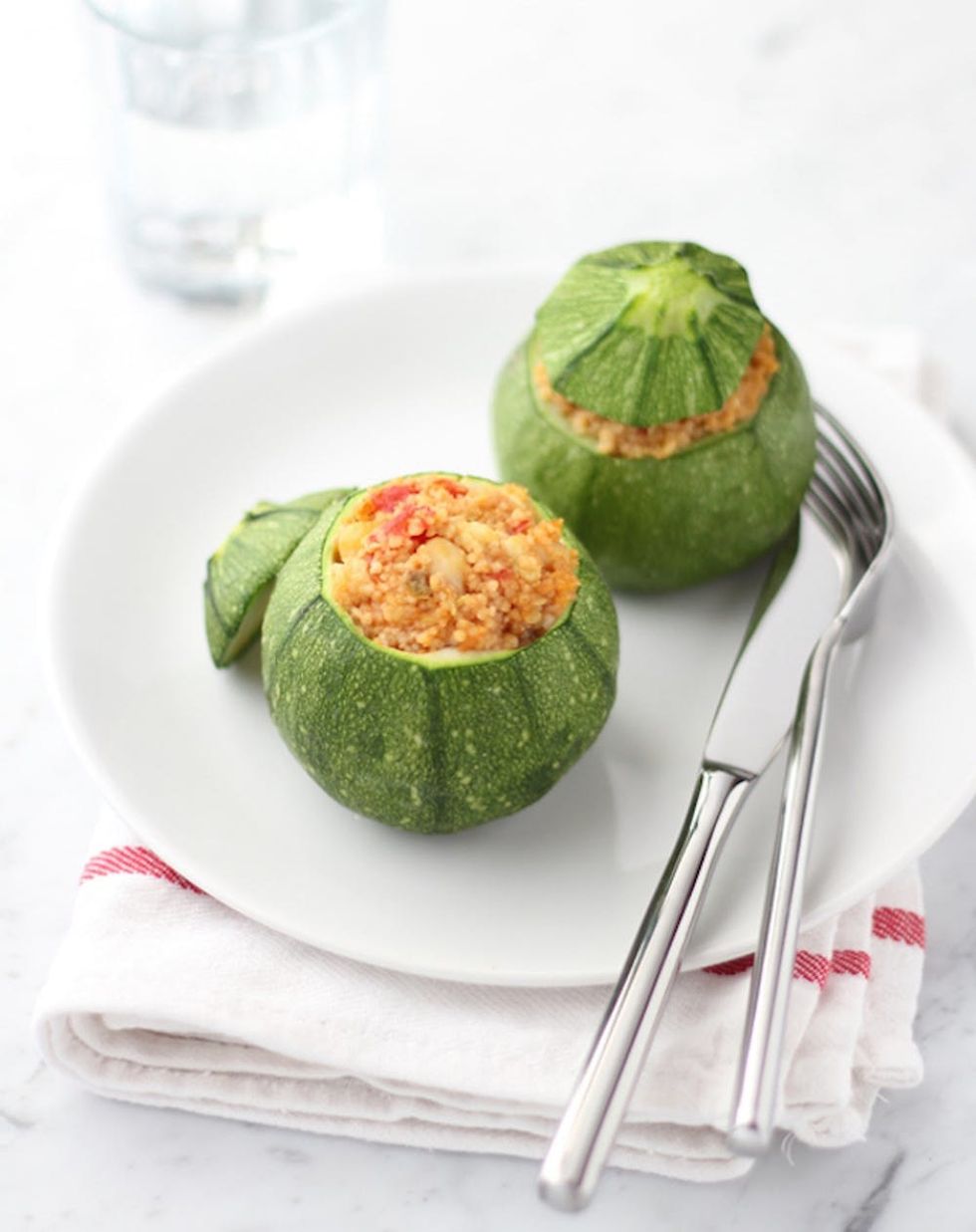 10. Round Stuffed Zucchini: Boil these adorable zucchini cups, then fill 'em up with fresh Mediterranean ingredients for a light and easy side dish. (via Zucchero + Zenzero)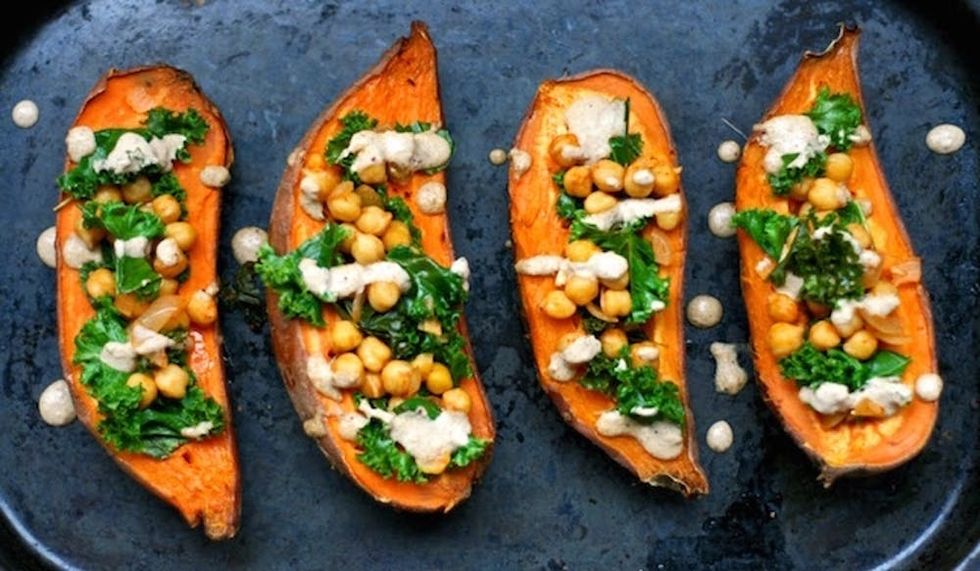 11. Sweet Potatoes With Harissa-Flavored Chickpeas and Tahini Sauce: Chickpeas and kale cut through the sweetness of the potatoes, while a lemon tahini sauce brings the flavors together in harmony. (via Maikin Mokomin)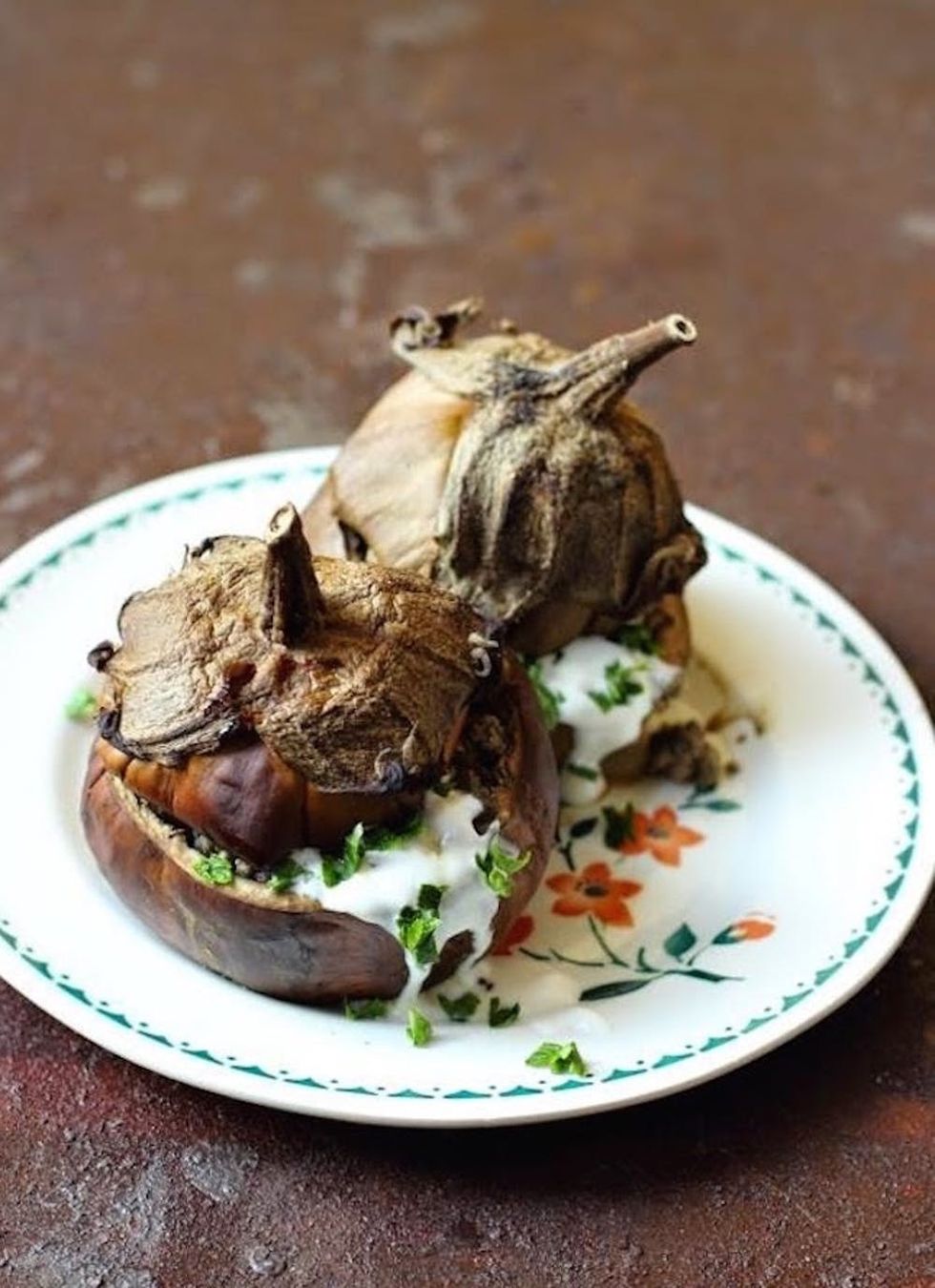 12. Arabic Style Eggplant Stuffed With Meat: Middle Eastern flavors spice up the hearty ground beef packed inside roasted eggplants. Top with mint and yogurt to cool things off. (via Chili Czosnek I Oliwa)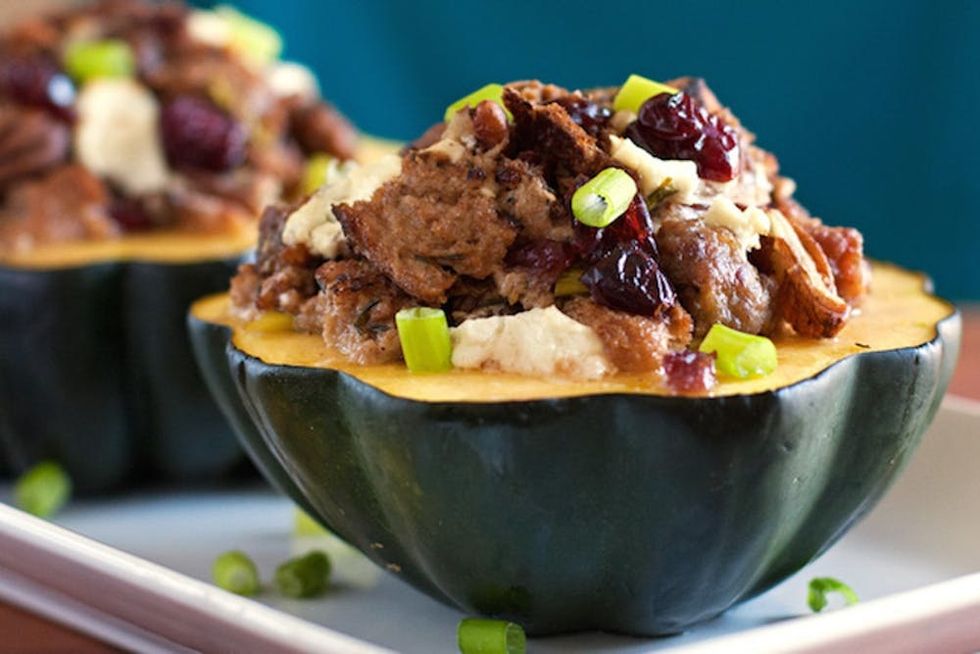 13. Sausage Sage Stuffed Acorn Squash: Savory and sweet come together with fun fillings like sausage, cranberries and goat cheese. Your oven does most of the work with this no-fuss dinner plan. (via 2 Teaspoons)
Fully loaded with inspiration? Share your excitement in the comments below!