This Weird Tech Could Stop Thieves from Stealing Your Deliveries
Apr 05, 2016
With Amazon becoming the go-to hub for everything from sweet deals on home essentials to spur of the moment clothing hauls, it's no wonder that US Postal Service has seen package deliveries go through the roof in the past few years. But the free shipping phenomenon comes at a cost. Whether you're anxious about leaving your precious valuables unattended on your doorstep or annoyed by the pesky note saying you missed a delivery, the age of ship-to-home convenience isn't always that convenient. Mike Grabham, resident problem solver and product guru, saw this problem and decided to create a product that securely monitors your packages without invasive security cameras, leaving us free to online shop to our heart's content.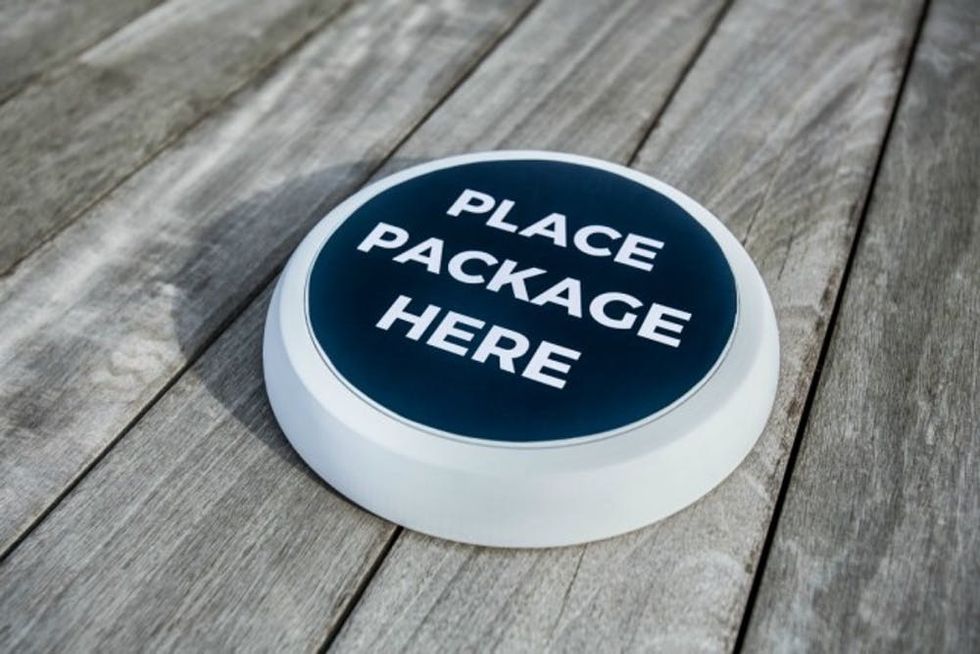 ---
Designed to protect unattended packages from sneaky neighbors and thieves, the Package Guard is actually really simple to use. After first connecting the sensor to WiFi, just leave the frisbee-sized button on your doorstep and let it do its thing. Once the package arrives and is placed on the sensor, the security measures kick in — not only will you get real-time updates on your phone or smartwatch about when the package was delivered, but the device will also set off a loud alarm if any unauthorized person tries to remove the package before you give the go-ahead.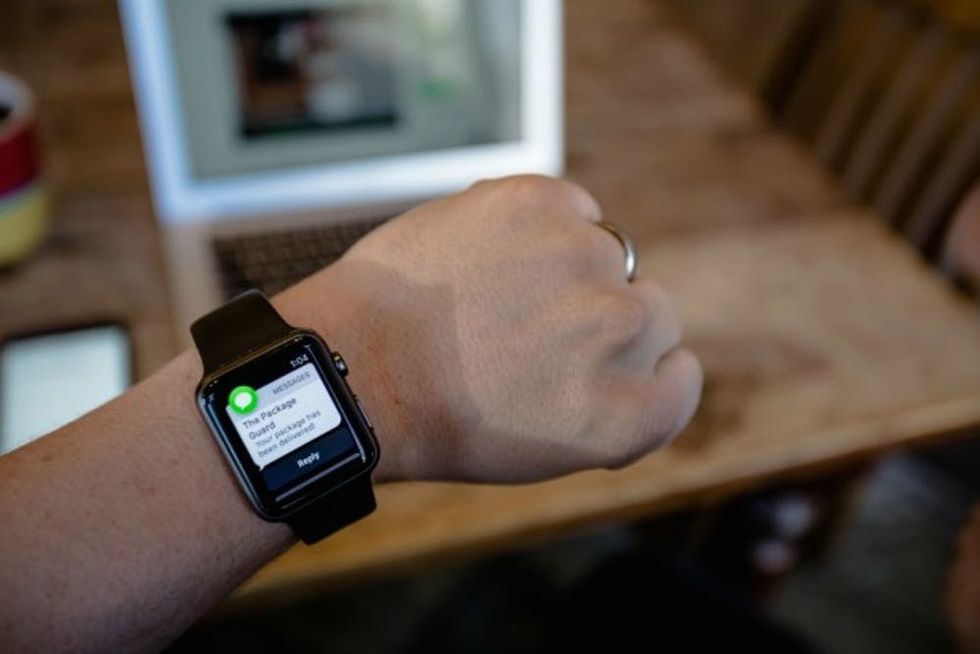 While this may seem a little over-the-top — does anyone need that much security? — package theft is actually more common than you may think. According to NBC News, porch pirates are popping up more and more, especially during major holidays. By tailing a delivery van in broad daylight, these thieves simply take recently delivered packages as soon as the driver is out of sight. That's where tech like the Package Guard comes into play. By setting off an alarm, much like a car, thieves instinctively panic and run, leaving the parcel with its rightful owner.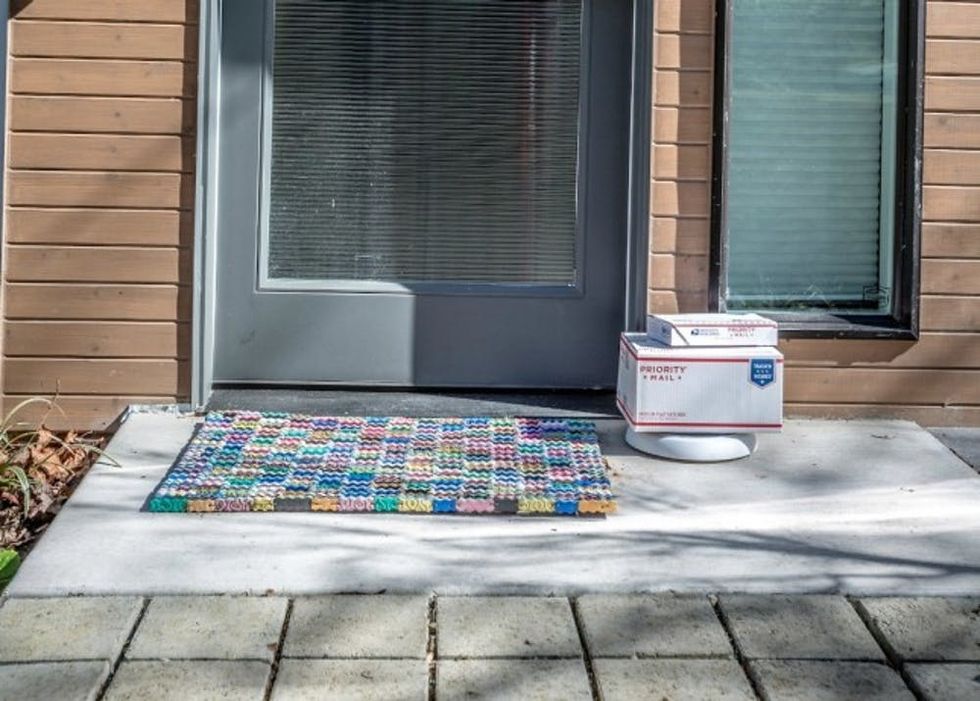 With already over 300 backers for the product on Kickstarter, it seems like the Internet approves of a little extra security for those online shopping binges just as much as we do. For more information about the Package Guard or to back this Kickstarter project, check out their website or tweet them at @PackageGuard.
Have you ever had an incident regarding a stolen package? Tweet us your stories by mentioning @BritandCo.
(Photos via The Package Guard)
Ashley Macey
Ashley Macey is a lifestyle freelance writer who loves all things fitness, wellness, and creativity. When she's not exploring her home in the Pacific Northwest with her dog Max, you'll probably find her curled up with a good book and some hot tea. Follow her daily jaunts on Twitter.