The Ultimate Gift Guide for Every Fitness Lover in Your Life
Dec 13, 2016
We know, we know. Santa is coming to town. Quick. You've made your DIY stocking stuffers and you've crossed your S.O.'s parents off your shopping list, but that's about it. Well, if you have a bestie who loves high-intensity workouts or a bae who loves to squeeze in a workout during the work day, we've found the gifts they want to see under the tree this year. Read on for the fittest (and healthiest!) boxes, equipment, gear and goods for all the fitness lovers in your life.
---
For the Long-Distance Runner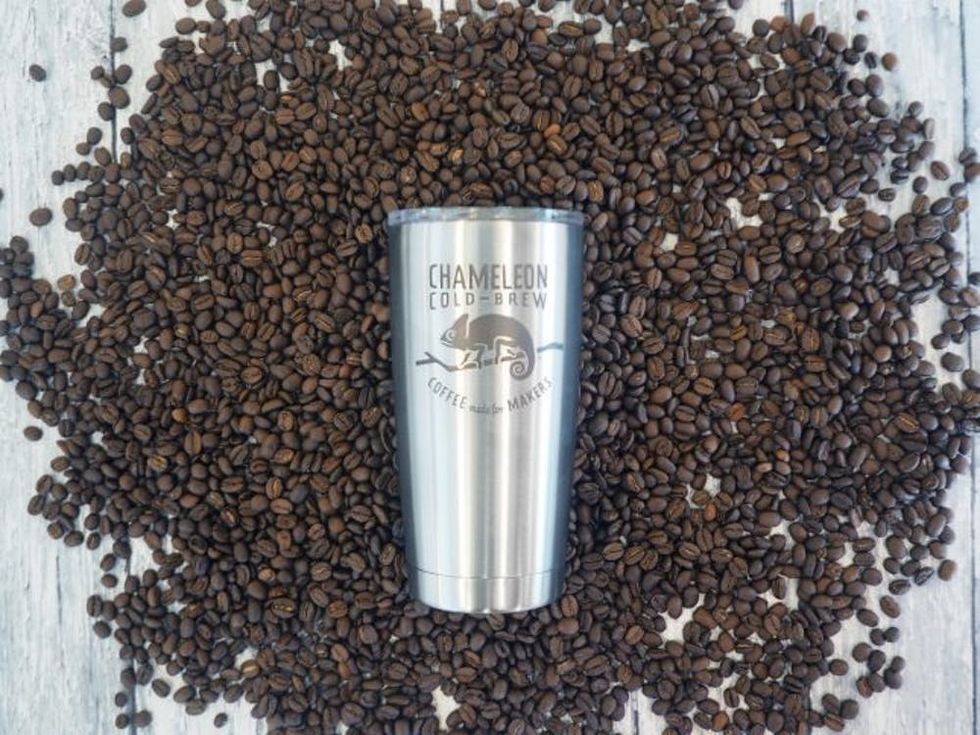 YETI tumbler, your runner friends can now get their energy kick on the go, while keeping their favorite brew perfectly chilled or piping hot.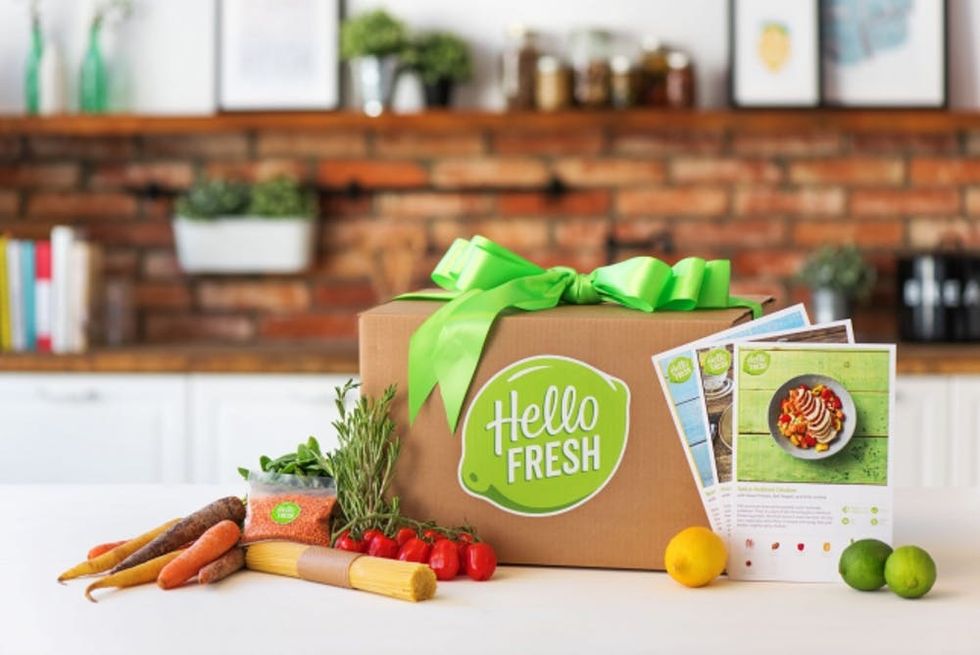 2. HelloFresh ($69-$80): HelloFresh is the ultimate convenience, delivering unique and nutritious meals right to your door. Packed with fresh fruits, vegetables and herbs, all meals are reviewed by an in-house dietician to ensure they have the proper nutritional balance of produce, protein and starch. Plus, the complete nutritional profile for each meal is included, so you know exactly what you're eating pre- or post-workout.
For the Always-On-The-Go Foodie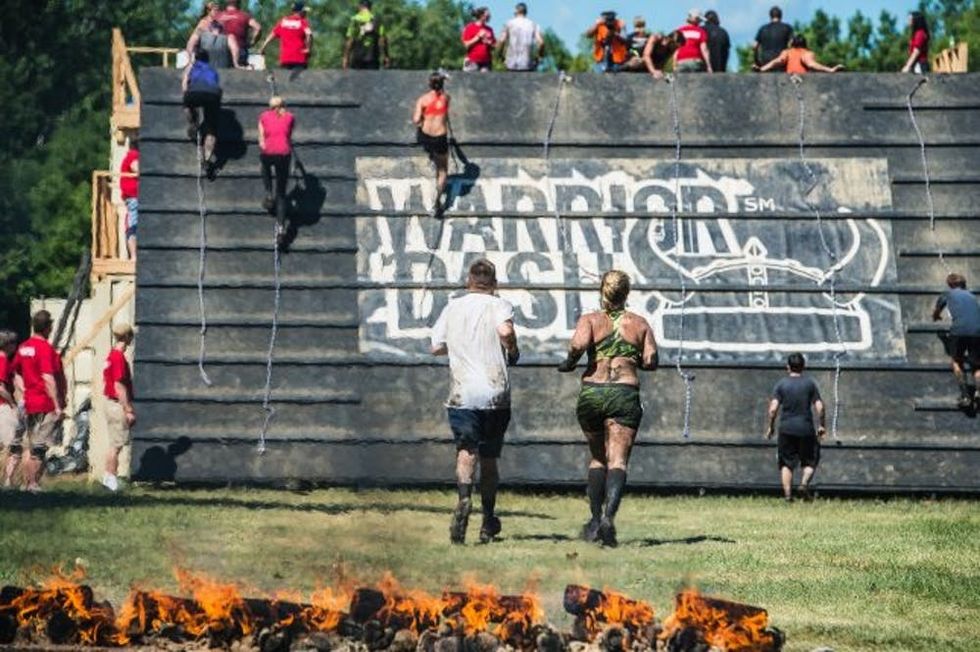 3. Warrior Dash Registration ($35-$100): Give the gift of toughness this holiday season with a registration to one of Warrior Dash's 25 events across the US. This outside-the-box idea will not only give you and your boo or bestie a goal to work toward, but it will also give you a great option for a new profile picture.
For the Adventure-Seeker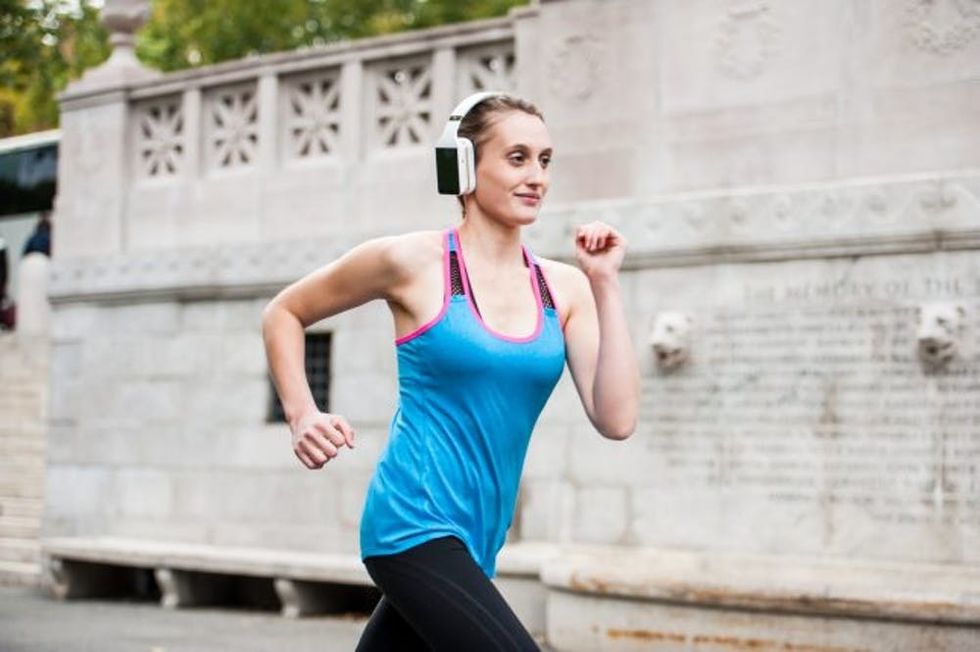 4. Vinci ($199): When you're just getting into (or back into) the workout game, finding fun in the pain is essential. But with Vinci headphones, you'll feel like you have a workout buddy with you at all times. The headphones are controlled by your voice so you never have to interrupt your running or lifting or cycling to change songs, cue up a new playlist or pause your music. Plus, there are other voice-control capabilities — before you head to any outdoor workouts, you can ask your headphones for the weather or to find the best juice spot on your route.
For the Fitness Newbie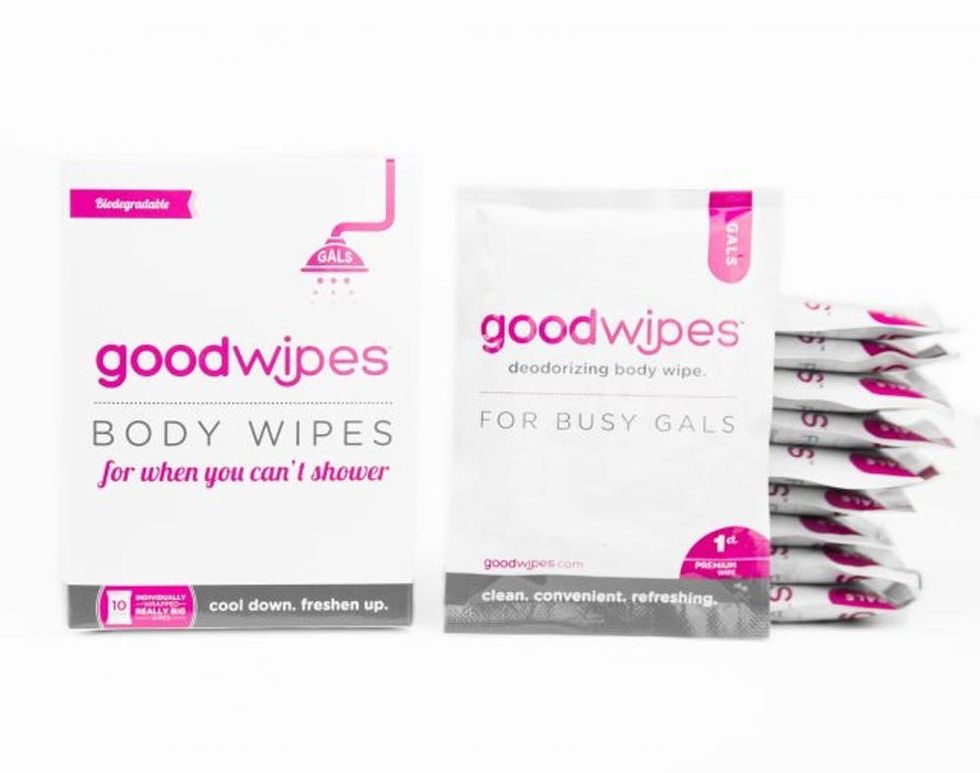 5. Goodwipes ($8): Lunch hour workouts are great… until you have to go back to the office. These refreshing cleansing wipes are created for the adventurous, hygiene-a-holic who doesn't always have the time to shower after their workout. Made from pH-balanced, simple ingredients, their convenient size makes them perfect to throw in your car and gym bag or store in your locker.
For the Lady Who Loves the Lunch Workout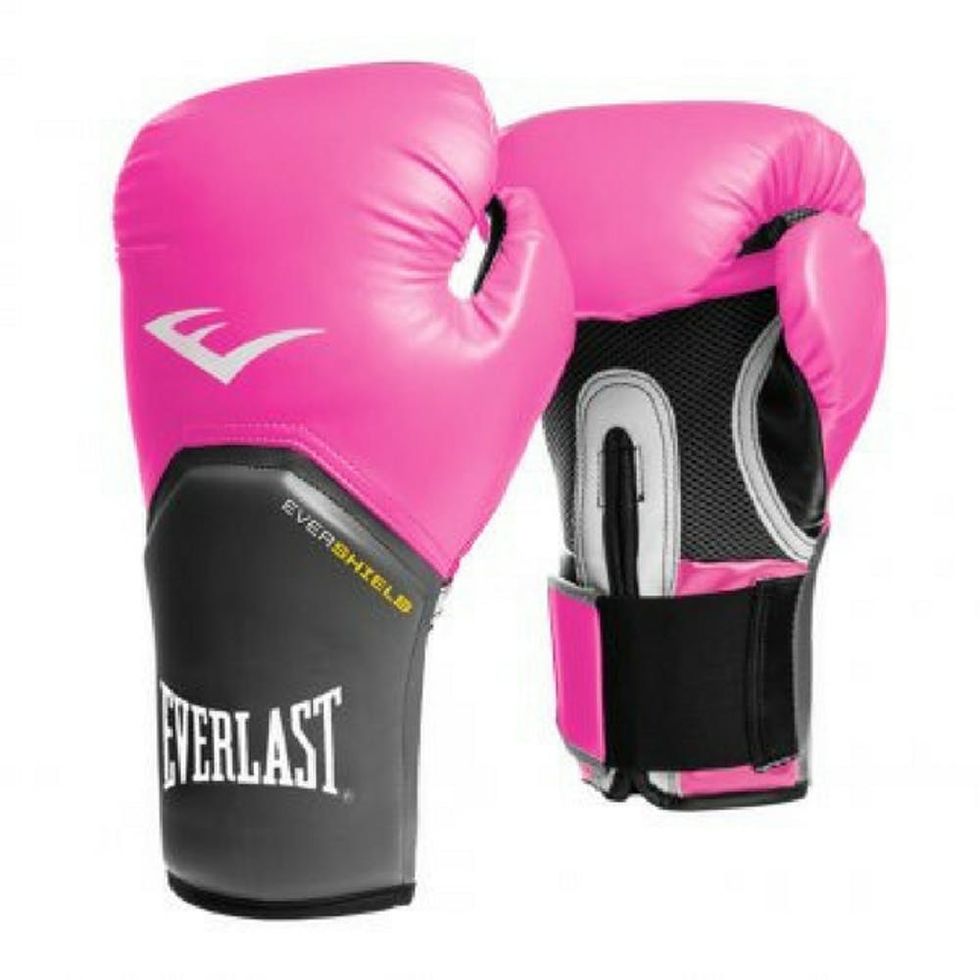 6. Everlast Pink Pro Style Elite Training Gloves ($40): Know a gal who loves her boxing class? Same. Save her some cash from renting boxing gloves every week at her favorite studio and gift her her own pair of gloves. Plus, a portion of the sales goes back to the Breast Cancer Research Foundation — can you say guiltless gifting?
For the Butt-Kicking Boxer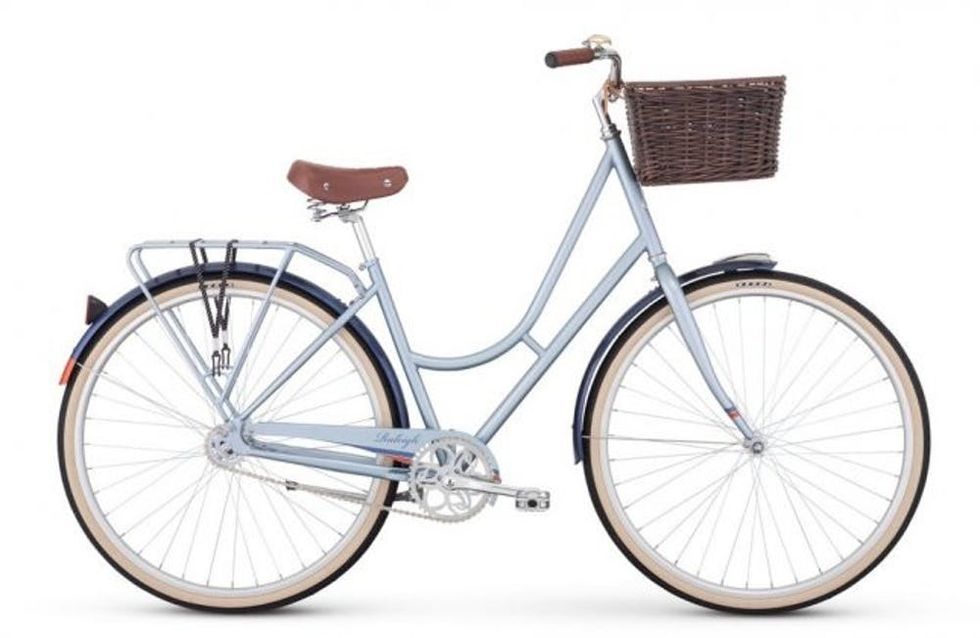 7. Raleigh Gala ($450): Time to take those moves from the studio to the streets with the Gala: a steel, low-step frame from Raleigh, the inventor of the all-steel bicycle. The upright and relaxed body positioning lets you soak up the view while gliding along with comfort and ease. Pedal to the farmers' market and haul everything home in the wicker basket and rear cargo rack with elastic straps. It also comes in three seriously amazing colors: bright yellow, electric blue and misty sky.
For the SoulCycle-r Who Is Ready To Pedal Outside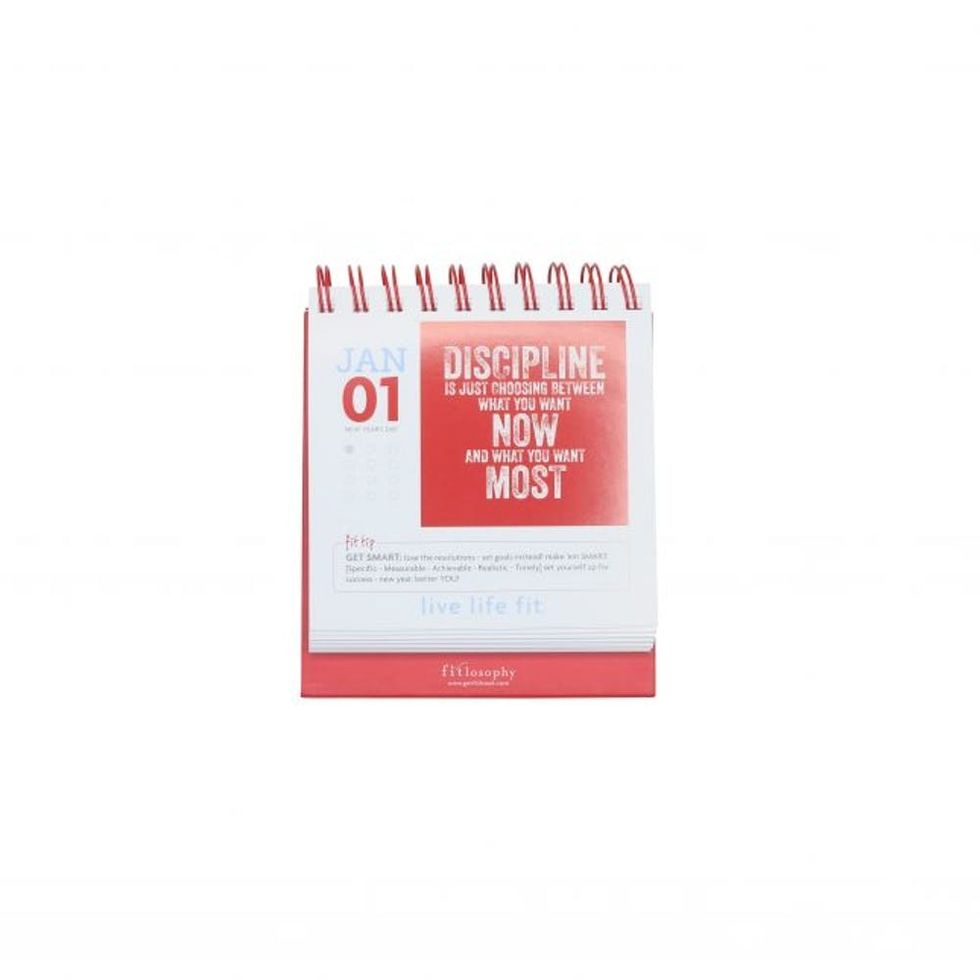 8. Fitlosophy Fitdesk Calendar ($15): This daily flip calendar takes up minimal real estate on your colleague's desk but is chock full of 365 days of fitspiration, motivational quotes and fit tips. The perpetual format can be used annually so she can stay focused on goals no matter the year.
For Your Sporty Spice Co-Worker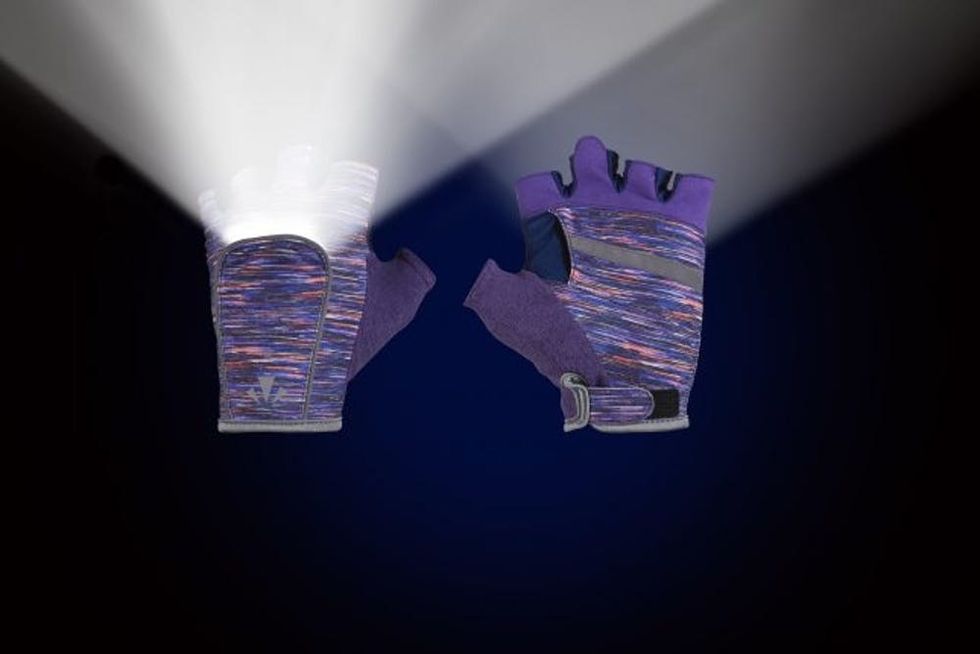 9. RunLites Gloves ($20): Waking up before dawn or squeezing in a workout post-work can be tough with limited lighting. These stylish gloves come with built-in flashlights designed to increase visibility, making them the perfect pick for your friends who like to hit the trails 24/7. The gloves light up to 15 feet ahead and have a reflective strip and adjustable power options to help the hiker see and be seen.
For the Overnight Hiker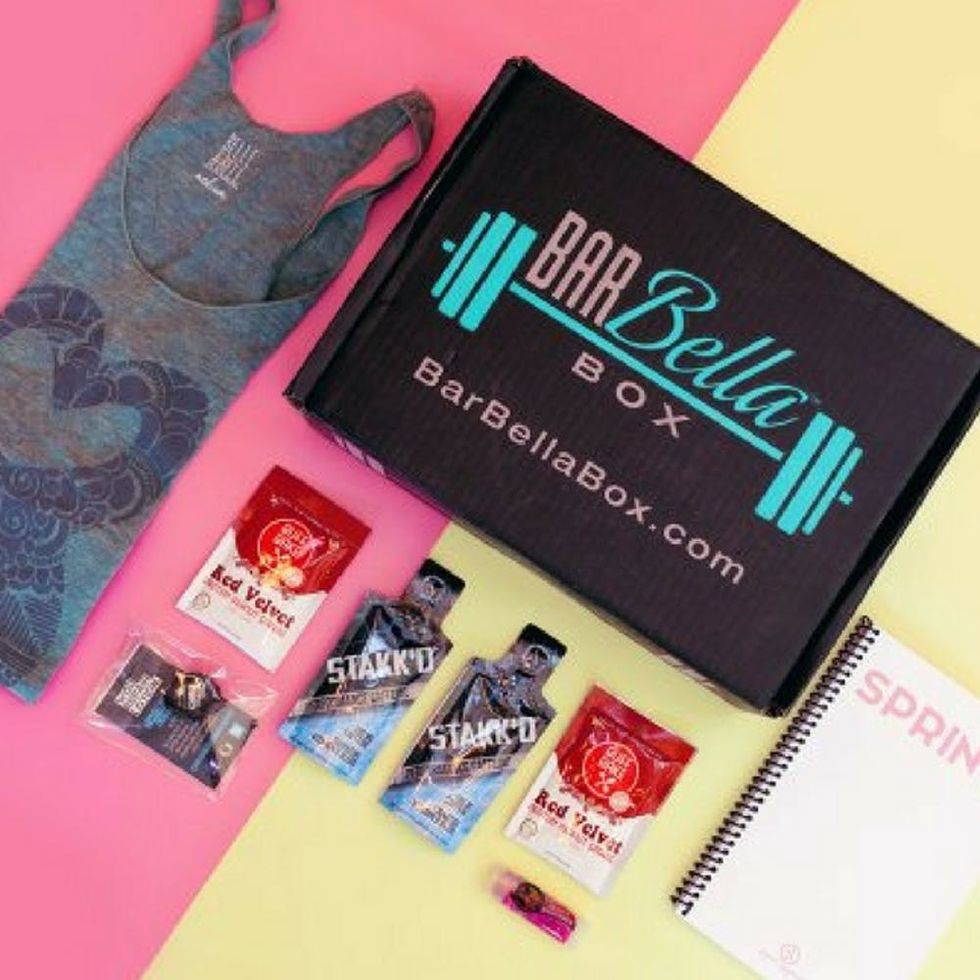 10. Barbella Box ($50/month): Is there really a better gift than the one that keeps on giving? The Barbella Box from Cratejoy is a monthly package filled with premium CrossFit and weightlifting apparel, gear, accessories, snacks, supplements and more, curated and selected exclusively for women.
For the CrossFit Lover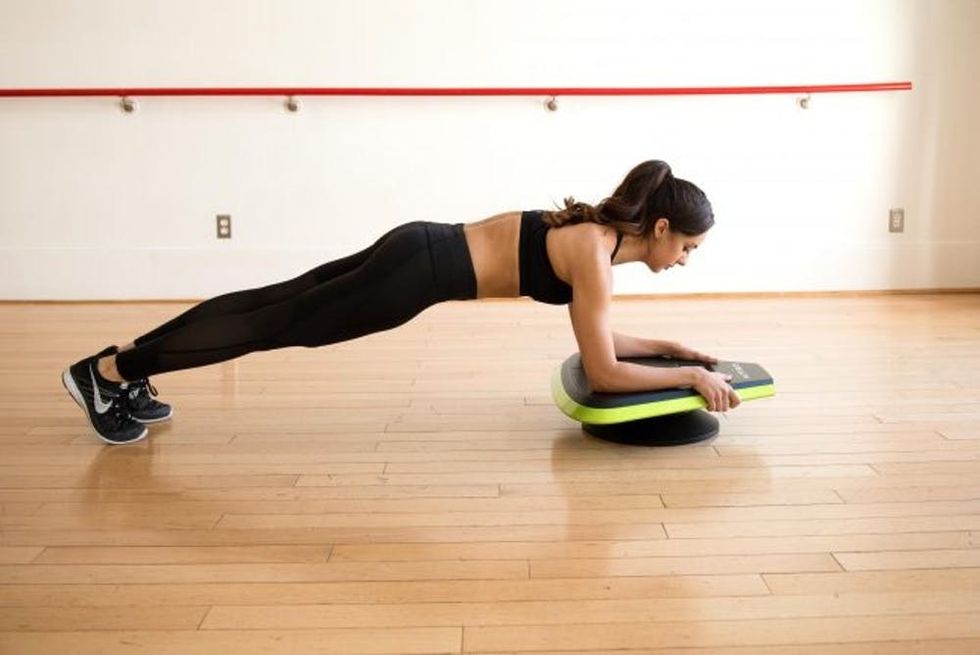 11. Stealth Core Trainer ($100): The Stealth Core Trainer combines core workouts and mobile gaming to create an engaging, fun and easy-to-use core workout program. Launched earlier this month on Kickstarter by Howie Panes and Don Brown — AKA the inventor of the Ab Roller — this core machine is a "planking" platform that uses mobile gaming to guide a user through a series of plank positions. The gaming system can be interactively played against others or by yourself, and no two games are the same.
For the At-Home Workout Enthusiast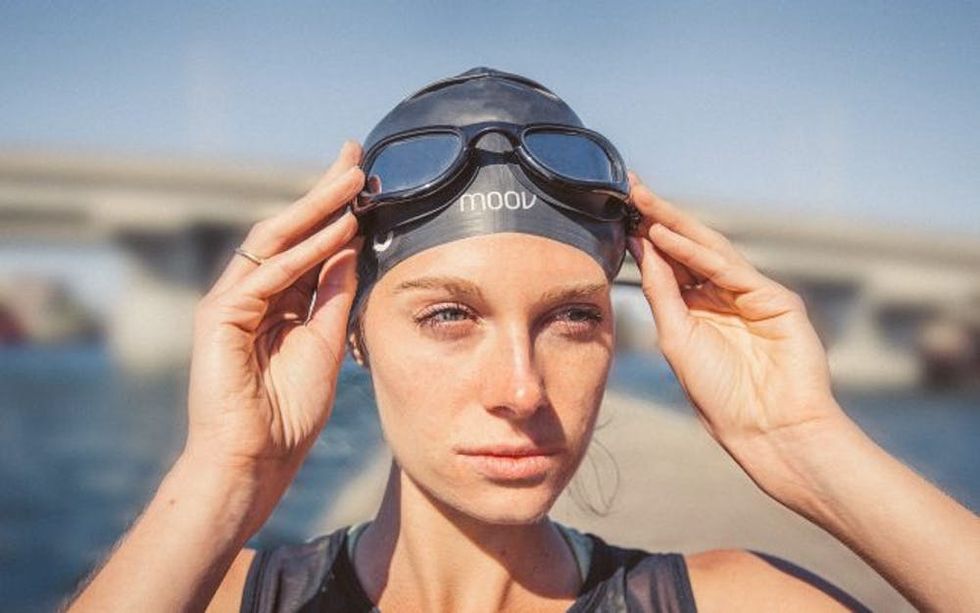 12. Moov HR Swim ($60): The first wearable designed to be worn on your head for real-time, high-intensity fitness coaching based on heart rate, the tiny sensor hides in the swim cap and coaches you through a variety of HIIT workouts. Think of it like a personal trainer on-demand, except with no need for gym equipment or the pricey monthly membership. Winning.
For the Half Human, Half Fish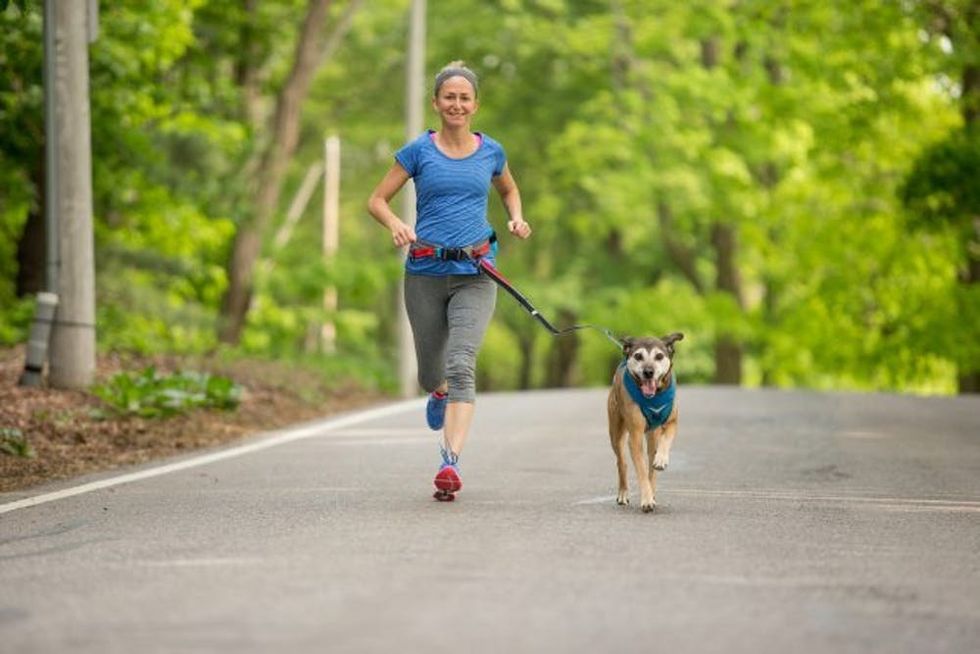 13. Kurgo K9 Excursion Running Belt ($35): Anyone who runs with their dog knows keeping control of the leash can be tough when you're trying to concentrate on your form. This running belt is perfect for hitting the streets or the trails with your pup because it comes equipped with two sliding leash clips for hands-free convenience, a zippered pouch with a small portal for poop bags or headphone access and a water bottle for hydration on the go.
For the Girl Who Loves to Work Out With Her Furry Friend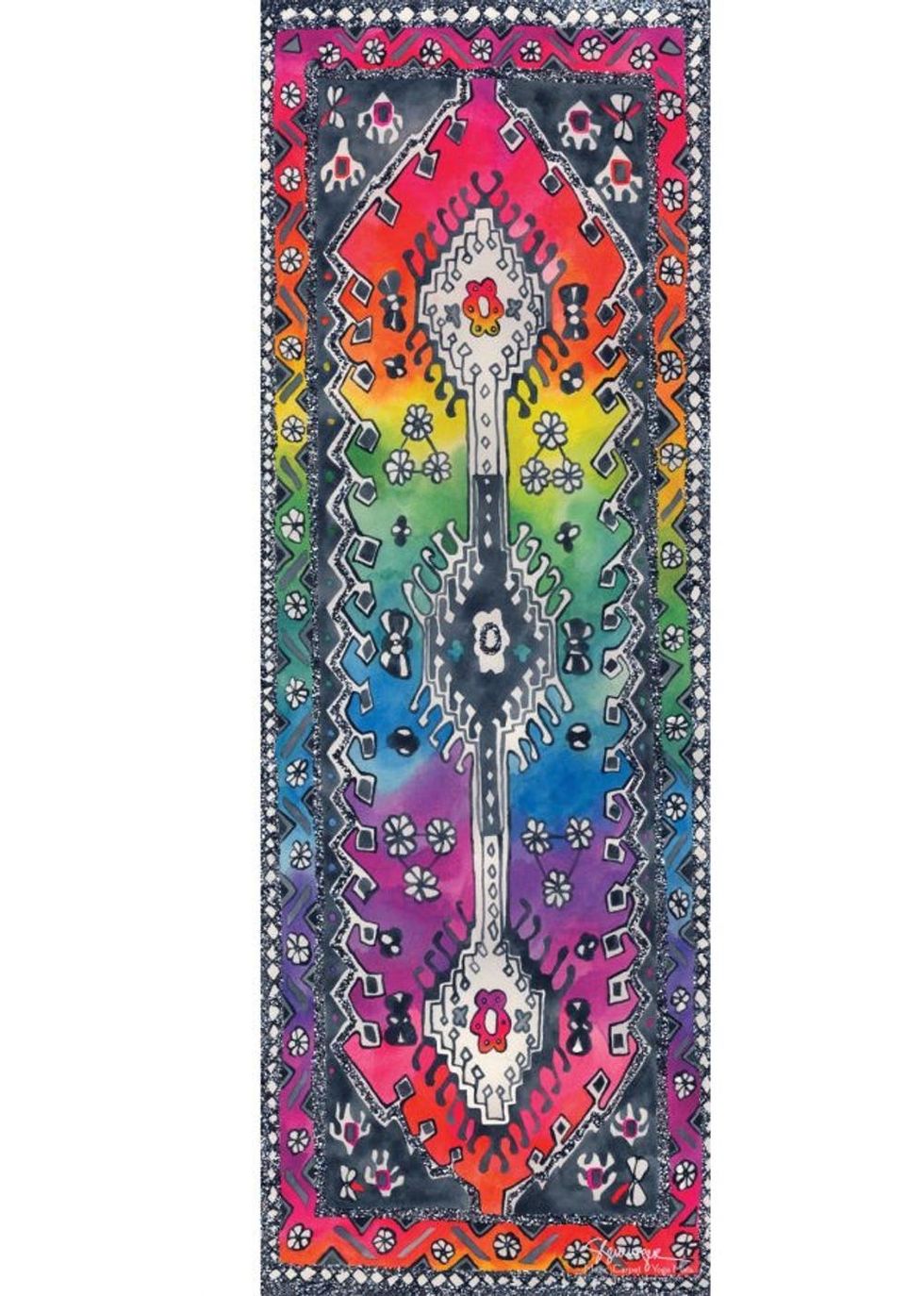 and great during your downward dog pose.
For the Yogi
Kelsey Nelson
Kelsey Nelson is a born-and-raised Ohioan living life in South Carolina. She thrives at binge watching Netflix, contemplating what to order at the bar and running any trail or road she can get her feet on. In addition to being a Brit + Co contributor, she writes about southern pleasantries, DIY mishaps and more at North Living South. If she isn't writing or running, she's off adventuring with her husband Brad and their Lab/Dachshund mix, Gordy.