These Floating LED Speakers Are Sure to Light Up Your Next Pool Party
Jul 09, 2012
We've served up the hottest summer gadgets in many forms, a towel with speakers, waterproof earbuds, protective cases for your darling devices, and now we've found something that's sure to take your pool party to the next level: Floating LED Pool Speakers.
---
Yes, you read that right. Floating. LED. Pool. Speakers. First of all, these float. They bob around in your pool alongside noodles, floats, and rubber duckies.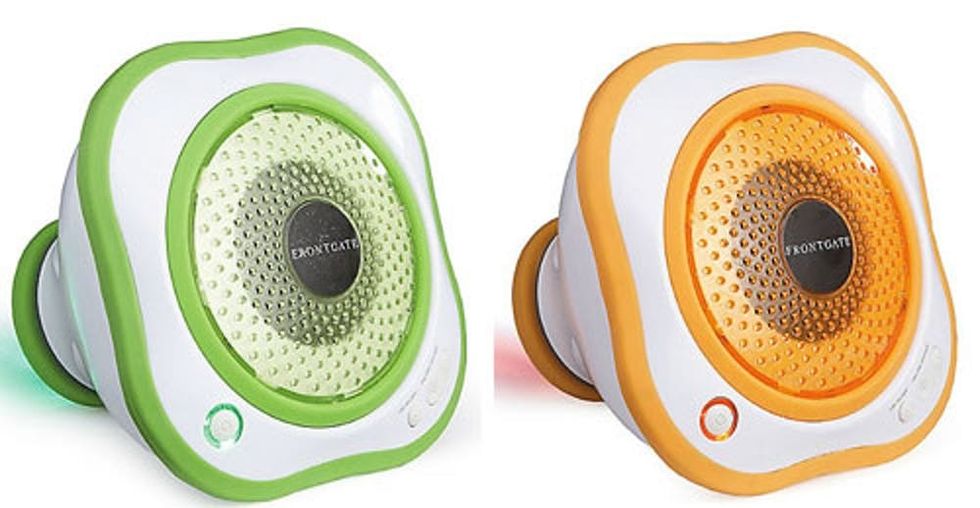 Next up, the LED. Each set comes with one blue speaker, one green and one orange and they all light up, creating a fun and playful underwater light show, wherever you bring them.
And finally, the speaker part! Each speaker is connected wirelessly to the transmitter, which connects to any iPhone, iPod or other music device with a standard 3.5mm audio jack. The transmitter and speakers are all battery powered and work just as well on dry ground. Each set of 3 speakers is $50 on Frontgate. We'd love to see a version of these that's rechargeable instead of battery-powered – perhaps an Aquatic Jambox is in order?
What summer gadgets are you excited about? Discover any fun LED fireworks last week for the 4th? Let us know in the comments below or say hi on Twitter.
Anjelika Temple
As Chief Creative Officer and Founding Partner at Brit + Co, Anjelika Temple brings her voracious consumption of all things creative and colorful to DIY projects, geeky gadgetry finds and more. When she's not DIY-ing her heart out, you'll find her throwing dinner parties with friends or adventuring with her husband David, their daughter Anokhi, and their silly dog Turkey.