Unicorn Magic Ice Cream Is Here… and It Has Real Glitter
Mar 21, 2018
If you're still obsessed with all things whimsical and colorful in your sweet treats, you'll have to hit up your local Target ASAP, because Unicorn Magic ice cream ($3) is HERE. By now there are no shortage of unicorn food to blow up our Instagram feeds, especially since we've been blessed with mythical-inspired unicorn Lucky Charms, Unicorn Cereal, and the beloved yet short-lived Unicorn Frappuccino at Starbucks.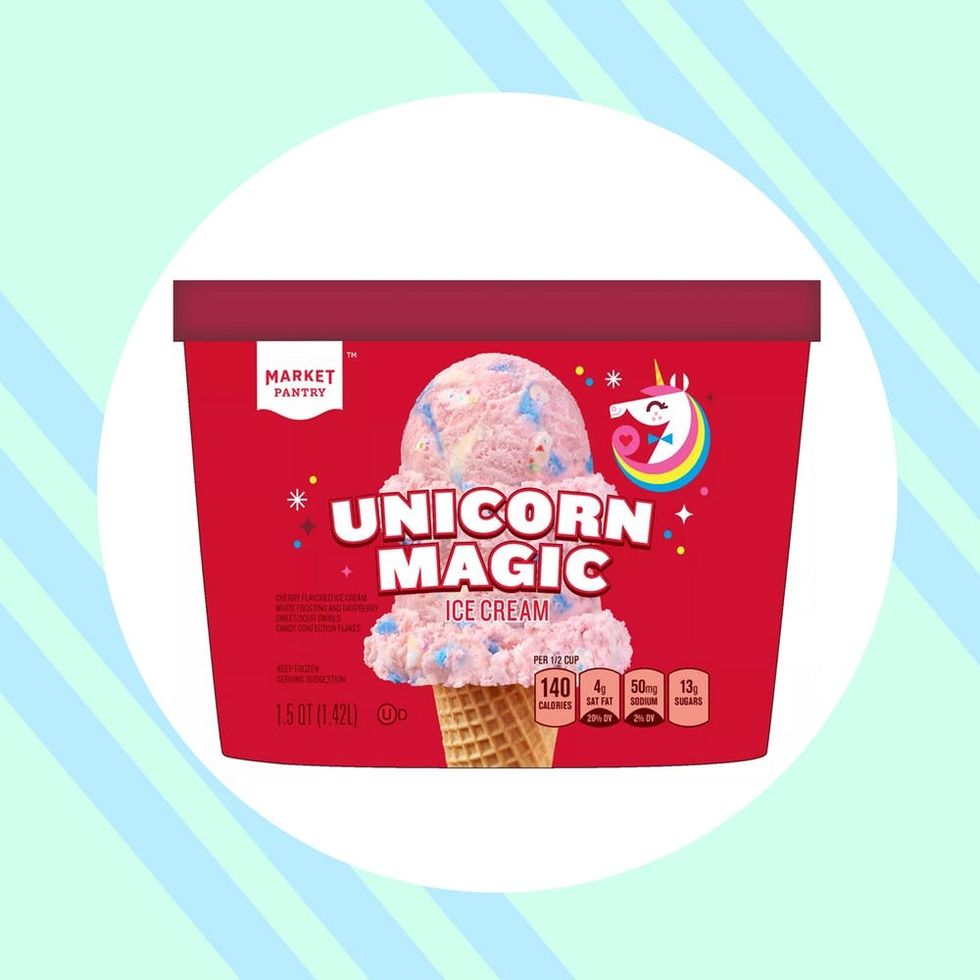 ---
Spotted in the frozen treats aisle at Target by junk food-obsessed Instagram account @candyhunting, Target's Market Pantry brand is now offering Unicorn Magic Ice Cream, a pink cherry ice cream base that contains sweet white frosting and sour blue raspberry swirls plus "candy confection flakes." Yep, we've definitely hit peak-millennial when our ice cream has edible glitter in it.
According to our Target rep, the flavor is available now in most stores and will be stocked "indefinitely." Here's hoping Target soon gives us the option to order this ice cream online too.
Will you be heading to your local Target to snag a tub of Unicorn Magic ice cream? Share over @BritandCo.
(Photo via Target)
Arielle Tschinkel
Arielle Tschinkel is a pop culture junkie who went to NYU because the Olsen twins went to NYU (really). She is a freelance writer whose work has also been featured on HelloGiggles, Refinery29, SheKnows, Bustle, Hollywood.com, and many others; and she's living her dream one Britney Spears GIF at a time. Follow her on Twitter @mrstschinkel or visit her website at arielletschinkel.com.
Food News