How to Hack Victoria's Secret Angel Waves in 15 Minutes
Dec 07, 2015
Later today, those gorgeous, iconic Victoria's Secret Angels will debut this year's highly anticipated, insanely creative and beyond inspiring runway show, and we'll be watching. Their naturally glowing makeup and trademark tousled locks never seem to distract from the overall look, which, IMO, is what makes their looks so sought after. In honor of this babalicious event, we're showing you how to recreate those Angel waves at home in 15 minutes — no setting required. All you'll need is two curling wands (we promise, every girl needs two) and the ability to execute an epic hair flip that would make Kendall Jenner way jealous.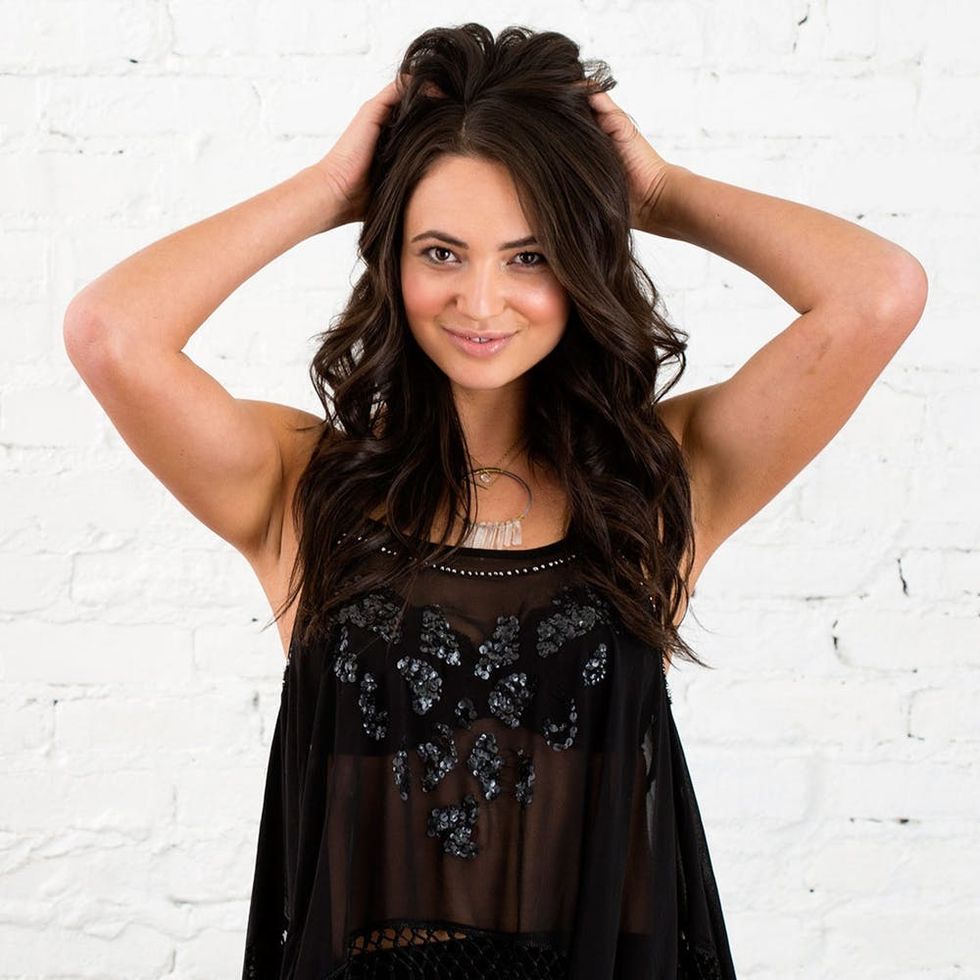 ---
Prep: Add Texture

Start off by prepping your hair with a dry shampoo to add texture and body. Spray at your roots and then comb through with your fingers into the mid-shaft of your hair.

Step 1: Section + Spray

For this look, you'll be working in vertical sections from the base up. Start by creating a two-inch vertical section of hair. Pin the top layer to your head with a duckbill clip, then give the remaining bottom strand a spray of flexible hair spray or heat protector.

Step 2: Wave from Base With a Thick Wand

Often women will curl their hair by starting at the ends and rolling them up into the iron from there. This makes it difficult for the outside pieces to receive the same amount of heat, which alters the structure of the curl. Instead, start at the base of that freshly sprayed section and feed your hair into a thick curling iron. Make sure you curl away from your face. Release the wand and let the curl fall to get a more relaxed pattern.

Step 3: Next Section

Pull down another two-inch piece from the same vertical section and spray it with your hairspray or heat protector.

Step 4: Second Wave Pattern With Thinner Wand

Here, we're switching up the tool + the technique to add that effortless volume to your hair. For this section, use a thinner wand and wrap your hair around the iron, moving away from your face. Check out this tutorial for a more step-by-step look.

Step 5: Repeat

Keep alternating sections + tools, always moving vertically in sections around your head until all of your hair is curled, then wait for your curls to cool completely before moving on to the next step. It helps the waves stay longer.

Step 6: Shake + Shape Curls

Flip your head over and then use your fingers to shake your hair from the roots using your fingers. This is going to loosen, separate and relax your waves into a that signature tousled bombshell hair.

Look at those waves!
With the holidays around the corner, this is a look that's sexy enough to get you through any event and simple enough to wear on the daily with a pair of jeans and your favorite winter sweater. If you want your locks to last even longer, you can finish off with a sea salt spray and a slightly heavier hair spray. My favorite touchable firm holding hair spray is Kenra Volume 25 ($35).
Try out this look and tag us in your Instagram with the hashtag #iamcreative!
Misty Spinney
Misty Spinney is a hair stylist, makeup artist, and fashion stylist with a strong background in design and deep passion for creativity.