14 Wardrobe Essentials to Splurge and Save On
Apr 24, 2016
Your 20s are a pretty amazing time — you're finally out there blazing your own trail and just doing you. But it's certainly no cakewalk. The whole becoming-an-adult thing can get a little *too* real, with student loans, rent and billions of bills all vying for a piece of your paycheck. So when it comes to the more fun things, like cultivating your capsule wardrobe essentials, you might be more reluctant to throw down cash on modern basics or on-trend pieces. It's important, then, to know when to save your hard-earned dough and when it's okay to just go for it. To help you spend more intelligently and get the most bang for your buck, we spoke to Vestiaire Collective's Kelsey Butler and Carrie Peterson, the founder and president of Beacon's Closet in New York City, about which pieces are worth the investment and which ones you can hit the bargain bin for.
---
Pieces to Splurge On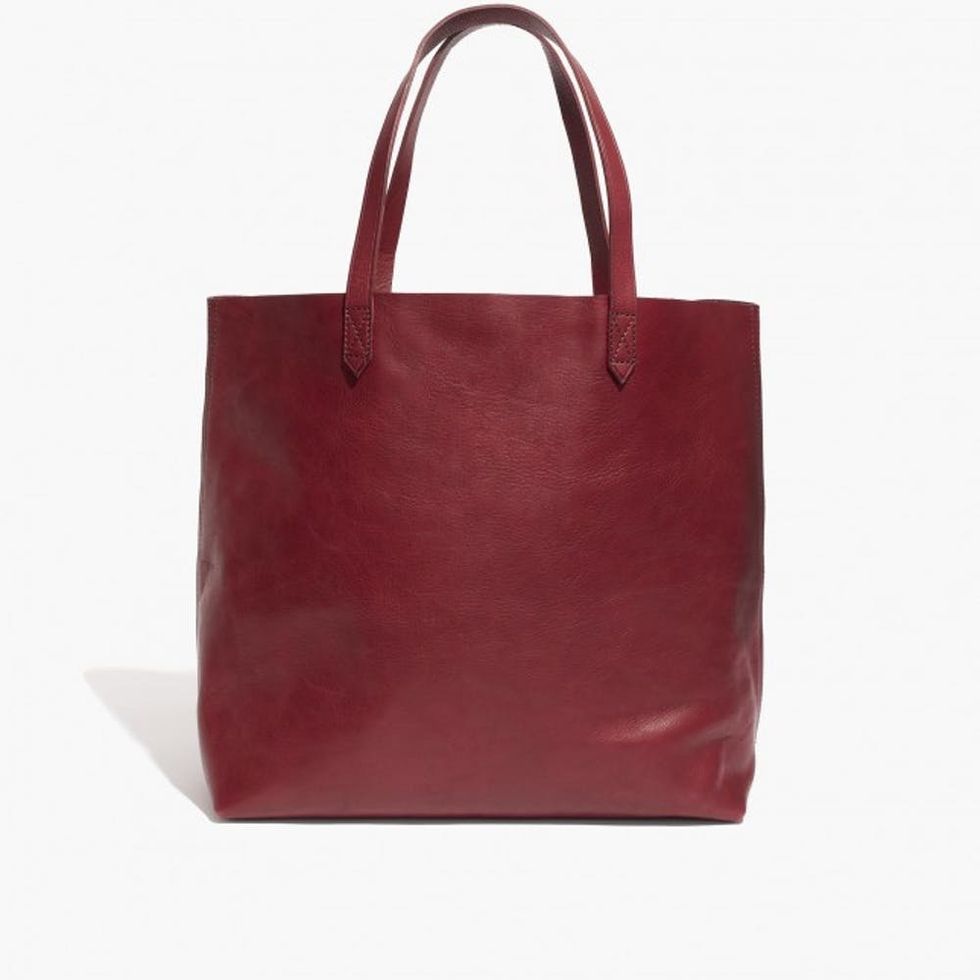 1. A Great Handbag: Your purse transports your can't-live-without-them items from point A to point B every single day, so a sac you can trust is essential. "A handbag is a great investment; you use it every day, so it's wise to invest in a high quality, versatile style that will last and retain its value at resale," says Kelsey Butler. "Styles like the Mansur Gavriel tote bag, Celine Belt bag or the Saint Laurent Duffle are classics that will work with numerous outfits and still be attractive in the resale market."
Jeans That Fit Just Right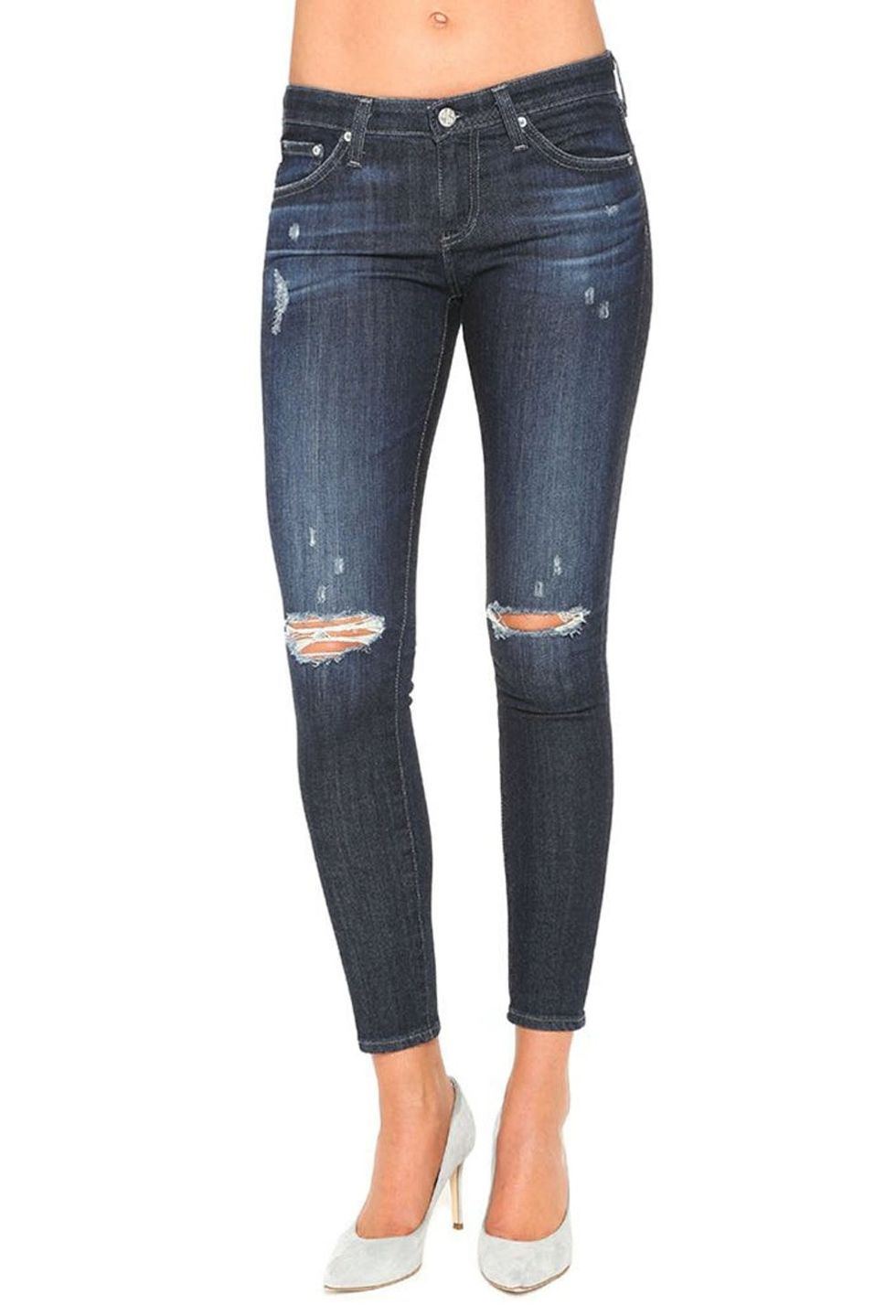 You can definitely pick up a pair of jeans for under $20, but that doesn't necessarily mean you should. Chances are, you probably wear jeans more than any other item in your closet, making it one piece on which you should definitely allow yourself to spend some extra cash. A perfectly fitting denim like this AG The Legging Ankle ($235) pair can make you feel ready to take on the world. Peterson recommends you start by finding a brand that works for your body type, and go from there. "Buy two pairs. Rotate. Sell the rest," she says. "It will save your life."
Great Glasses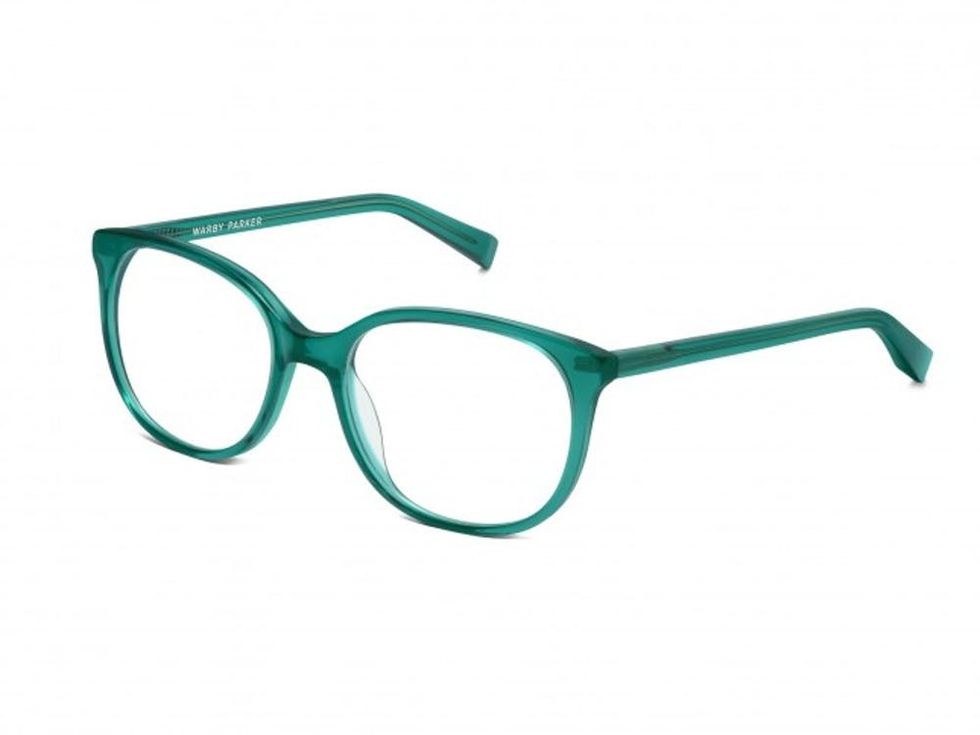 Girls who wear glasses on the regular know that your specs are a major part of your style identity, so choosing a pair that is not only flattering for your face shape but also speaks to your sartorial sensibilities is non-negotiable — these Laurel Peacock Green Frames ($95+) would look striking on ladies with medium-sized faces. You have to wear glasses every day, so you should feel both confident and comfortable when you put them on. And if that means spending a few extra bucks, it'll totally be worth it.
A Classic Coat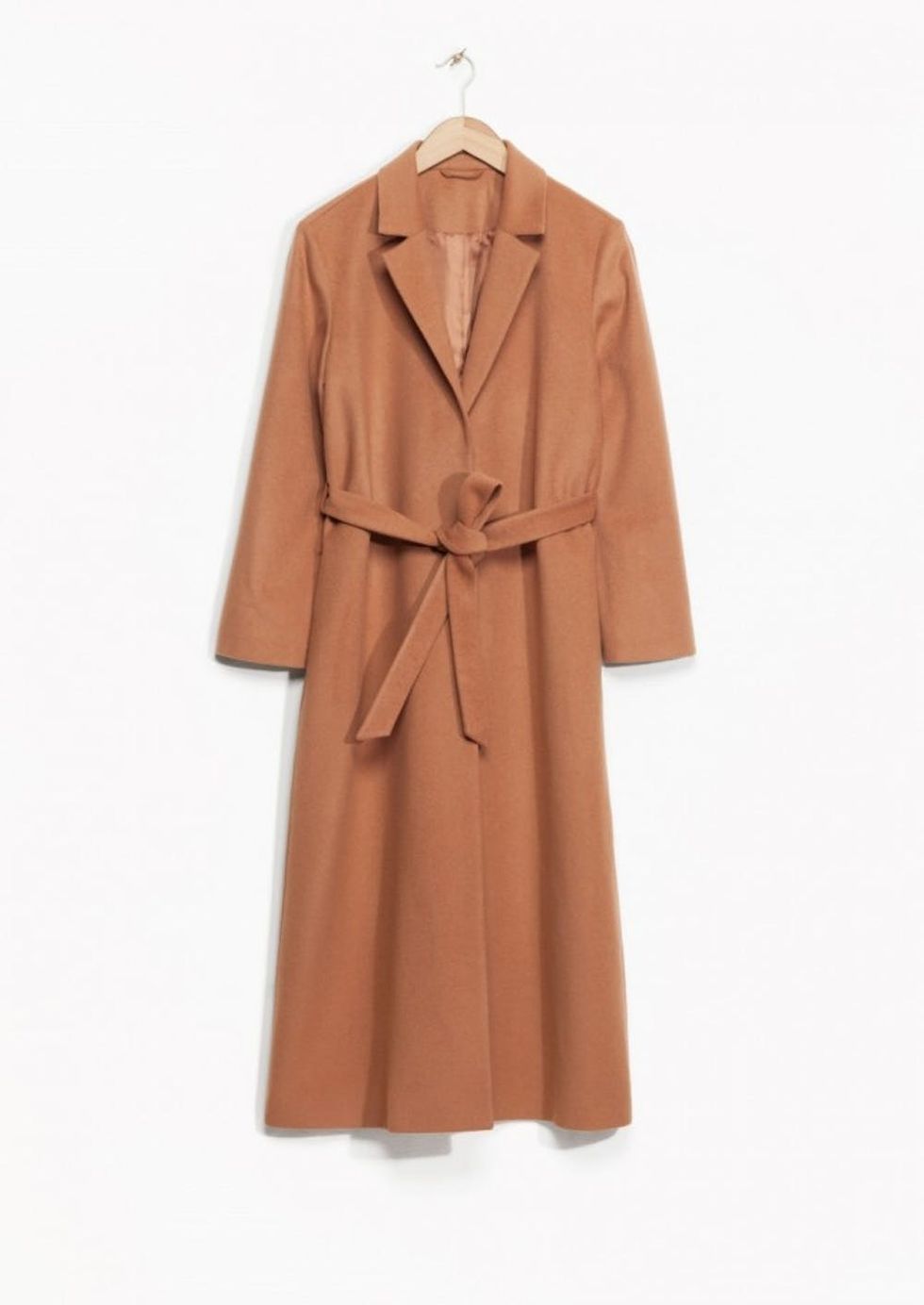 Both Butler and Peterson agree that a classic coat, like this & Other Stories Long Waisted Wool Coat ($275), is worth the extra expense because of its versatility and longevity. "A coat or everyday jacket is always a wise item to splurge on," says Butler. "The Acne shearling jacket, a leather biker jacket or a classic wool coat in a neutral hue will last you a lifetime if you choose the style wisely." By simply adding extra layers or styling it with of-the-moment accessories, like a colorful blanket scarf or knotted belt, Peterson suggests you can easily keep your look feeling fresh without having to constantly add new outerwear to your style portfolio.
Timeless, Trademark Jewelry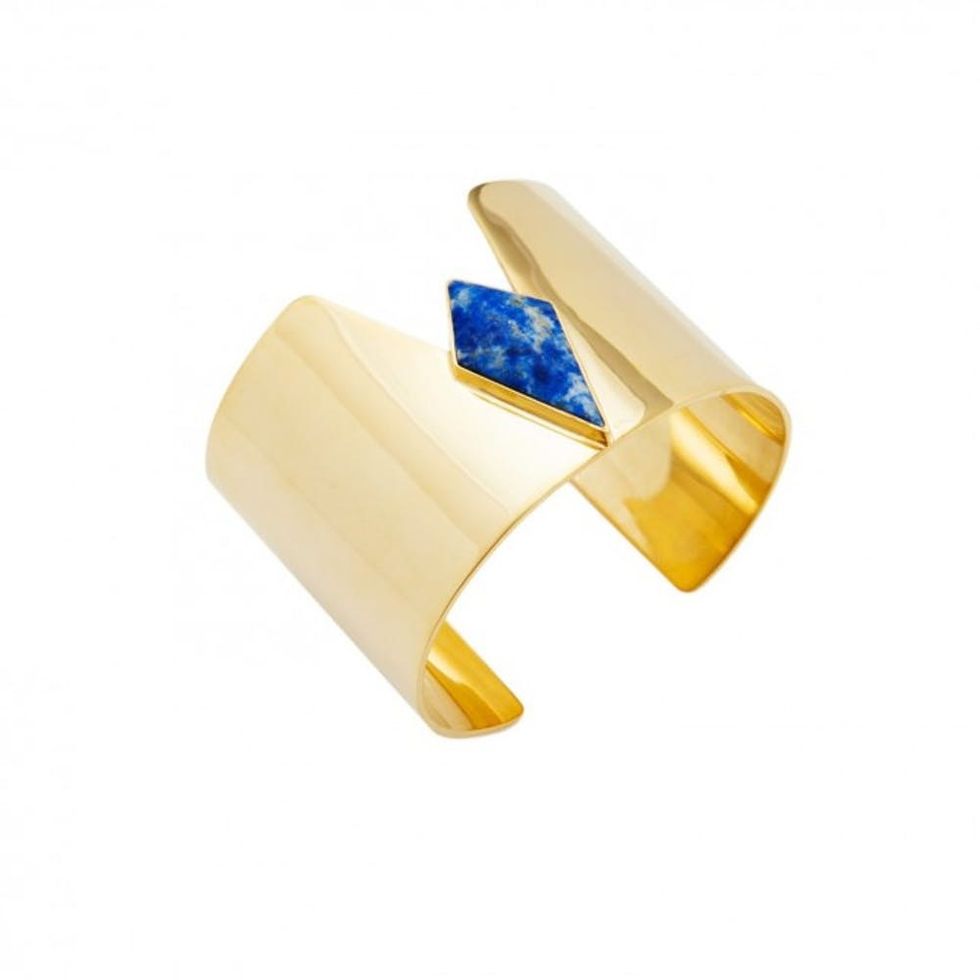 A signature piece first pops into someone's mind when they think about your style. While everything from scarves to flowy tops could fall into this category, it's jewelry, like this unique Edge of Ember Indra Lapis Cuff ($340), that you'll actually want to go the extra mile for. "It's an opportunity to be expressive and add texture to your look," says Peterson. "Plus, there's great resale value for quality pieces."
Chic Suiting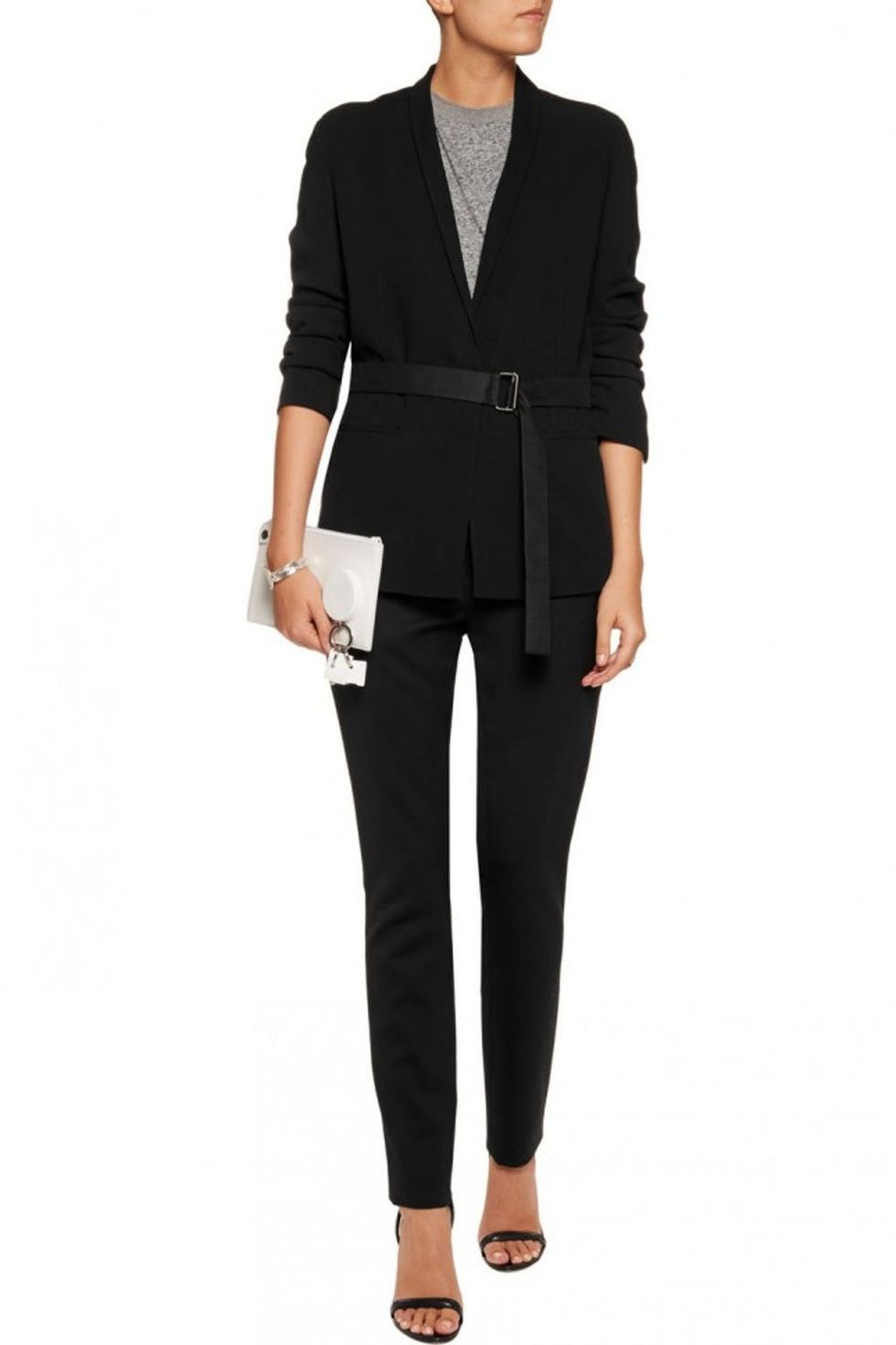 Dress codes might be getting laxer, but a stylish blazer is still a must. "A good-fitting blazer can be the perfect finishing touch to many outfits, making it a staple worth splurging on," says Butler. "The Saint Laurent Le Smoking Jacket, for example, has withstood the test of time and remains an inspirational piece for many women." If classic silhouettes feel too traditional for your taste, seek out styles with contemporary elements like belted waists, leather accents or abstract prints — this Helmut Lang Torsion Stretch-Jersey Blazer ($292) hits the mark.
Go-To Boots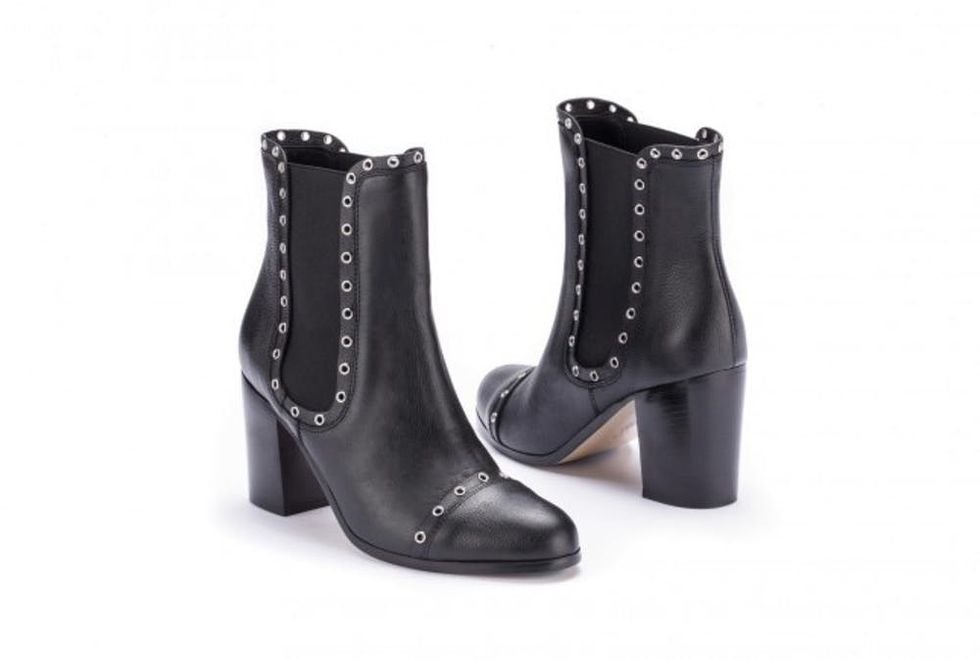 Fall, winter, spring, whatever — boots bring a lot to the sartorial table. "A pair of everyday boots in a neutral color […] will work well with an array of looks across all seasons," explains Butler. These M. Gemi The Anello ($228) boots work with almost everything in your closet, effortlessly dressing up jeans and lending a cool-girl edge to flirty frocks and pencil skirts. "Quality makes a difference here," stresses Peterson, "especially when walking around in cities, so it makes more sense to spend a larger chunk of cash on something you can wear every day and get resoled. Boots also have great resale value."
T-Shirts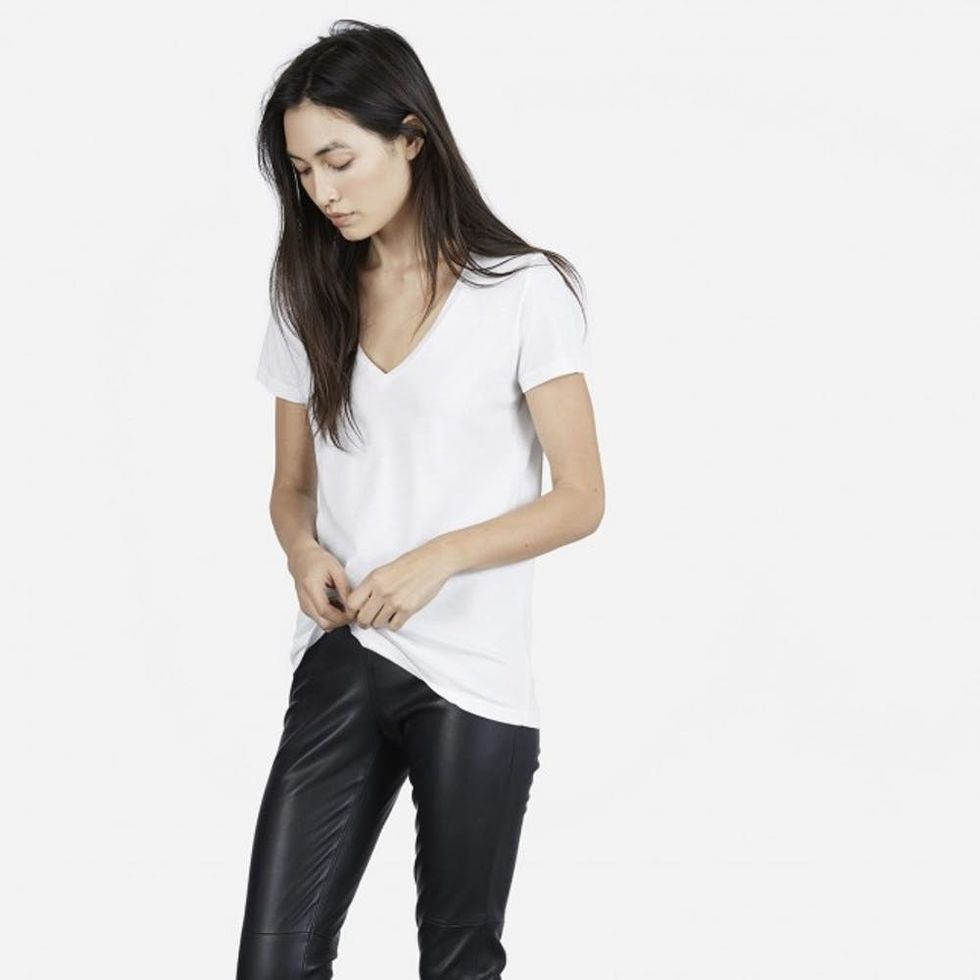 Even if your uniform puts casual tees front row center, Butler and Peterson both believe they aren't worth the extra expense. "Don't splurge on the latest logo or printed t-shirt, which you'll only wear for one season," says Butler. "It's better to choose plain styles that can be worn in a variety of ways for years to come." But quality shouldn't totally go out the window. "There are some more expensive and quite comfortable tees out there these days, like James Perse, Splendid and Skargorn, but cut and fabric are what they do best," explains Peterson. "Even though they are pricey, they do wear down, because it's that super soft material that we love that gets holes quickly." However, Madewell, Mollusk and Everlane offer more affordable versions of similar styles, like the Everlane Cotton V ($14). Butler recommends good quality jersey, buying in bulk and rotating tops to reduce wear.
Pieces to Save On
Statement Necklaces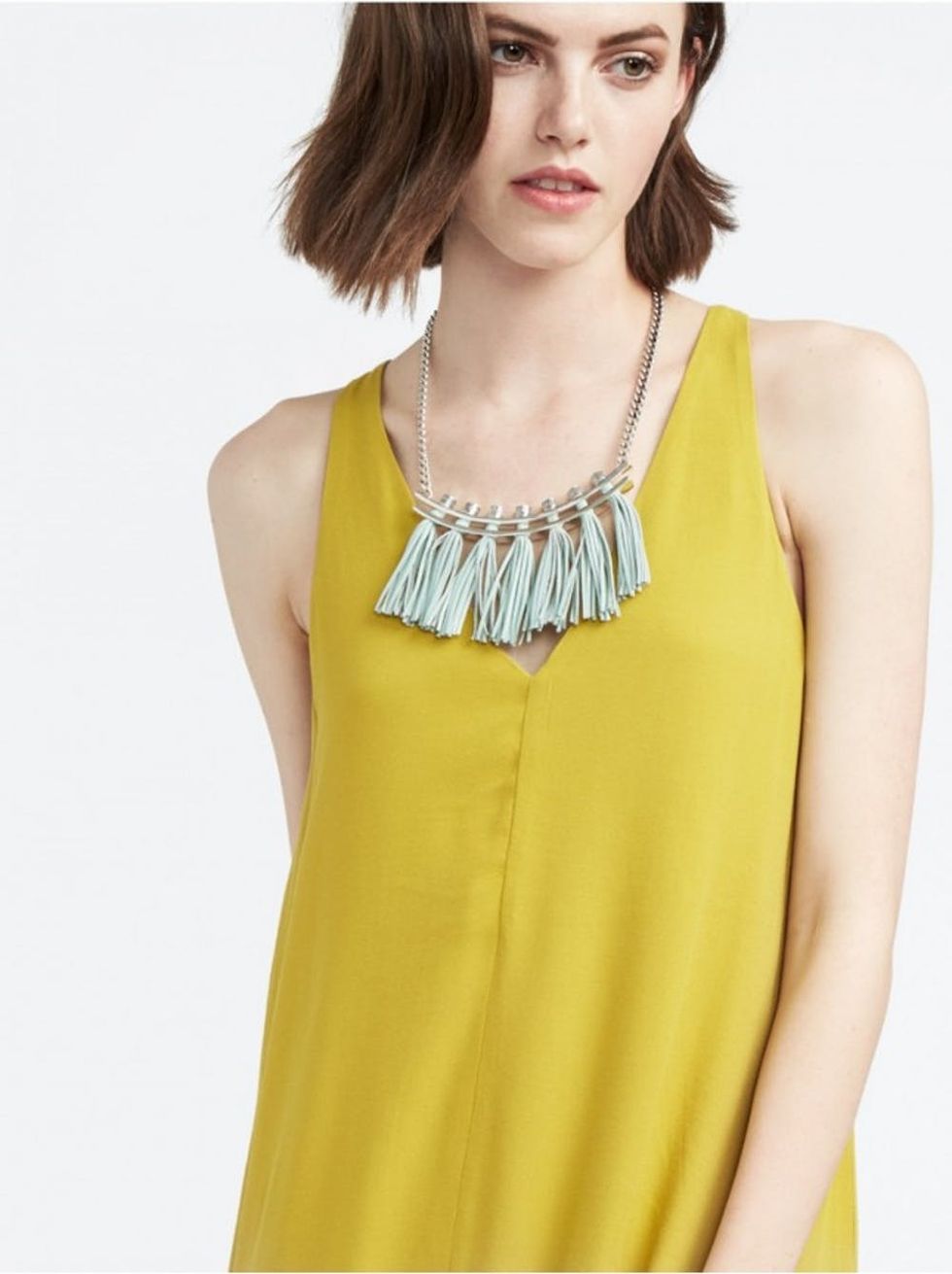 While signature jewelry warrants a splurge, try to go low budget when it comes to statement necklaces or serious look-at-me baubles, especially those that might not make it to next season. This BaubleBar Leather Tassel Collar ($44) will keep all eyes on you without emptying your wallet.
Sunglasses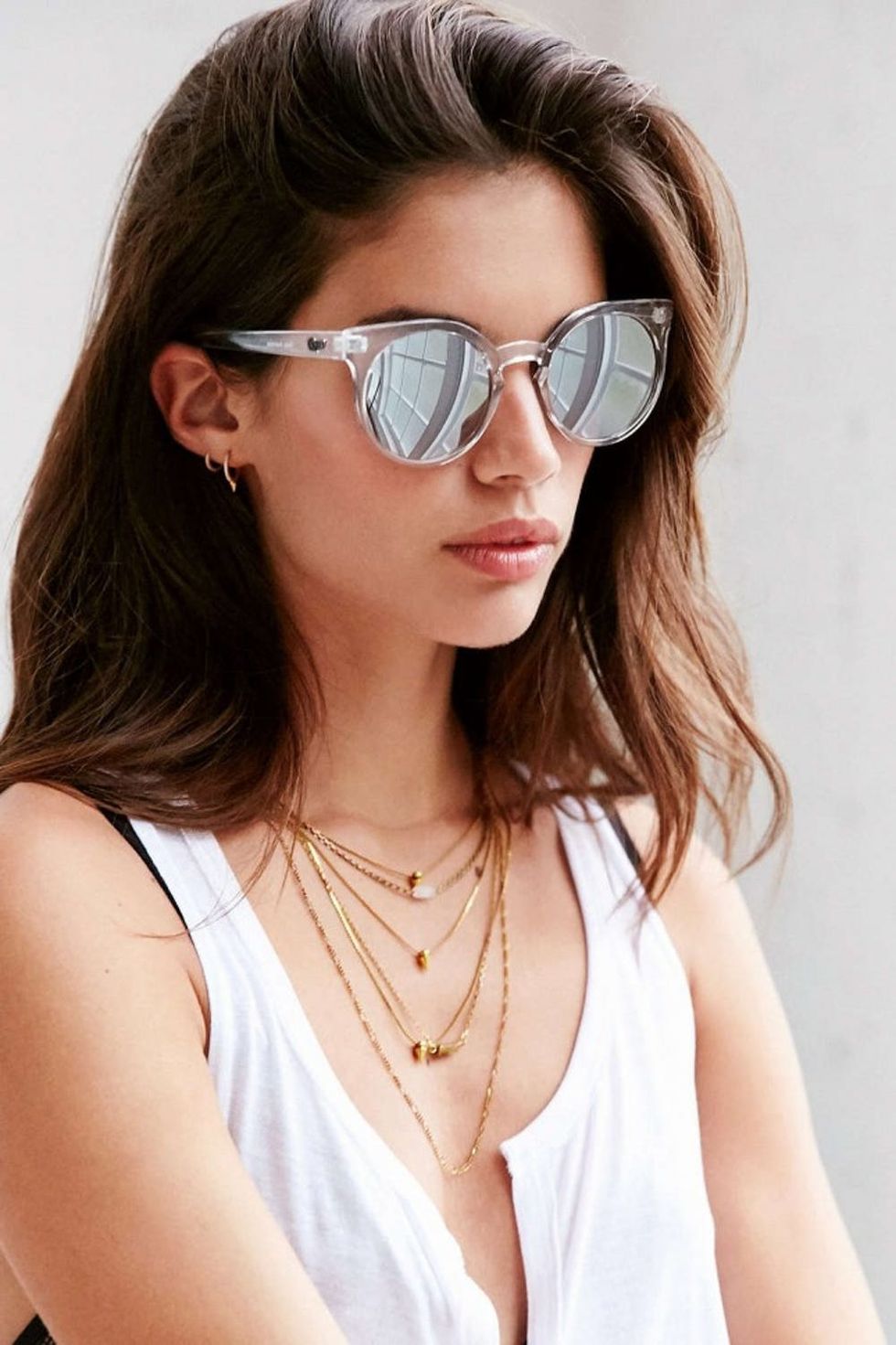 If sunglasses burn a hole in your seasonal wardrobe budget every summer (somehow they keep disappearing into thin air), throwing down for a pair of designer shades is a bad idea. "Sunglasses are easily lost or damaged if you lead a busy life. Luckily, amazing shades don't have to cost a fortune," says Peterson. Brands like Quay Australia, LeSpecs and CrapEyewear offer tons of killer shades that won't break the bank, like these Quay Kosha Sunglasses ($50). Really can't go without those designer specs? Take the secondhand route.
Quirky Clutches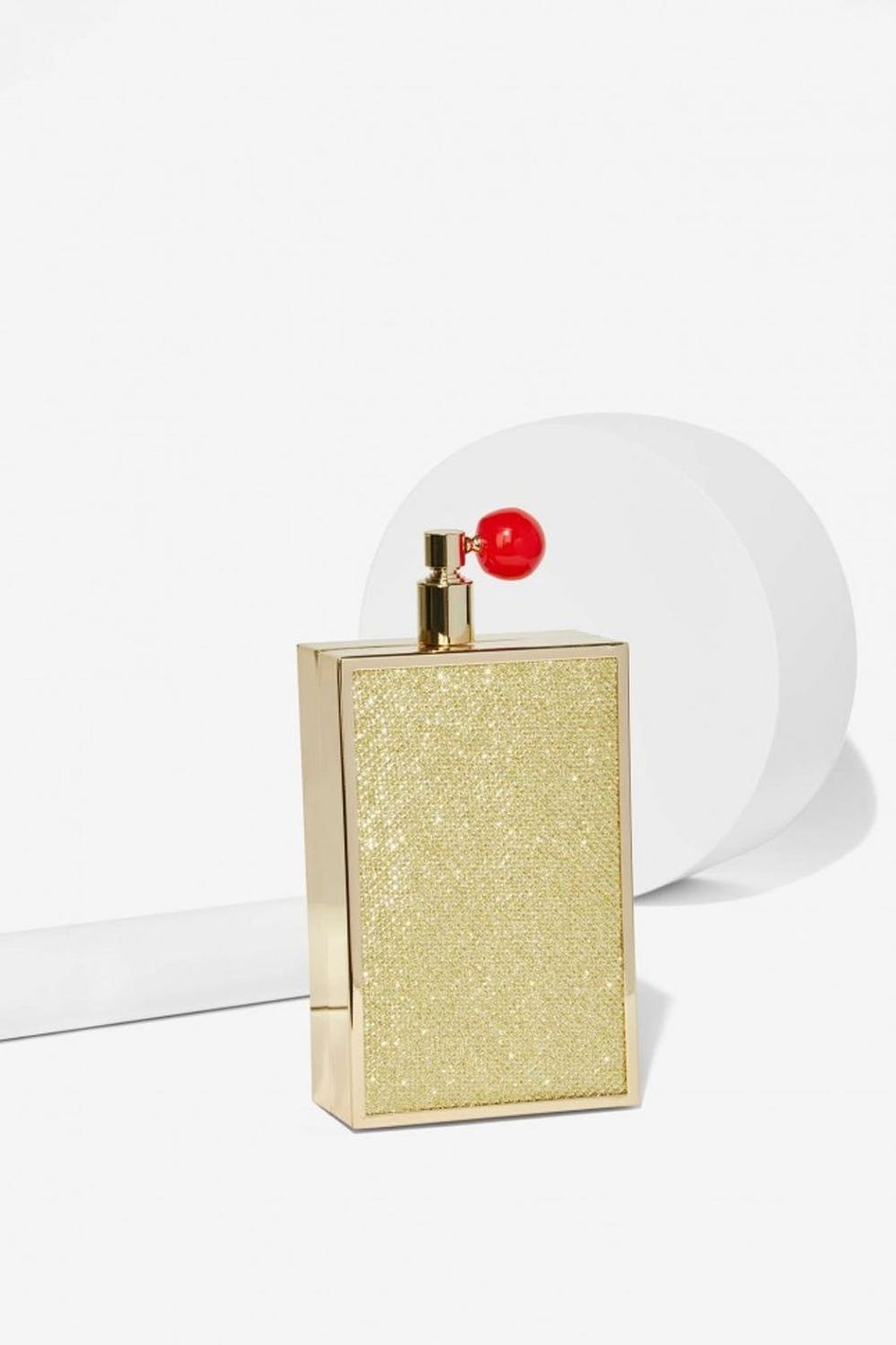 "Fun, quirky clutches can be the perfect finishing touch to an evening outfit, but high-cost versions don't offer much value for cost per wear," says Butler. Instead of dropping hundreds of dollars on a bag you'll only use a few times, she suggests shopping around on resale sites to find quality versions at affordable prices. You can also pick up inexpensive pieces at many high street stores, like this Nila Anthony Perfect Scents Metallic Bag ($40), or, for a special occasion, rent one from a service like Rent the Runway.
Outside-the-Gym Sneakers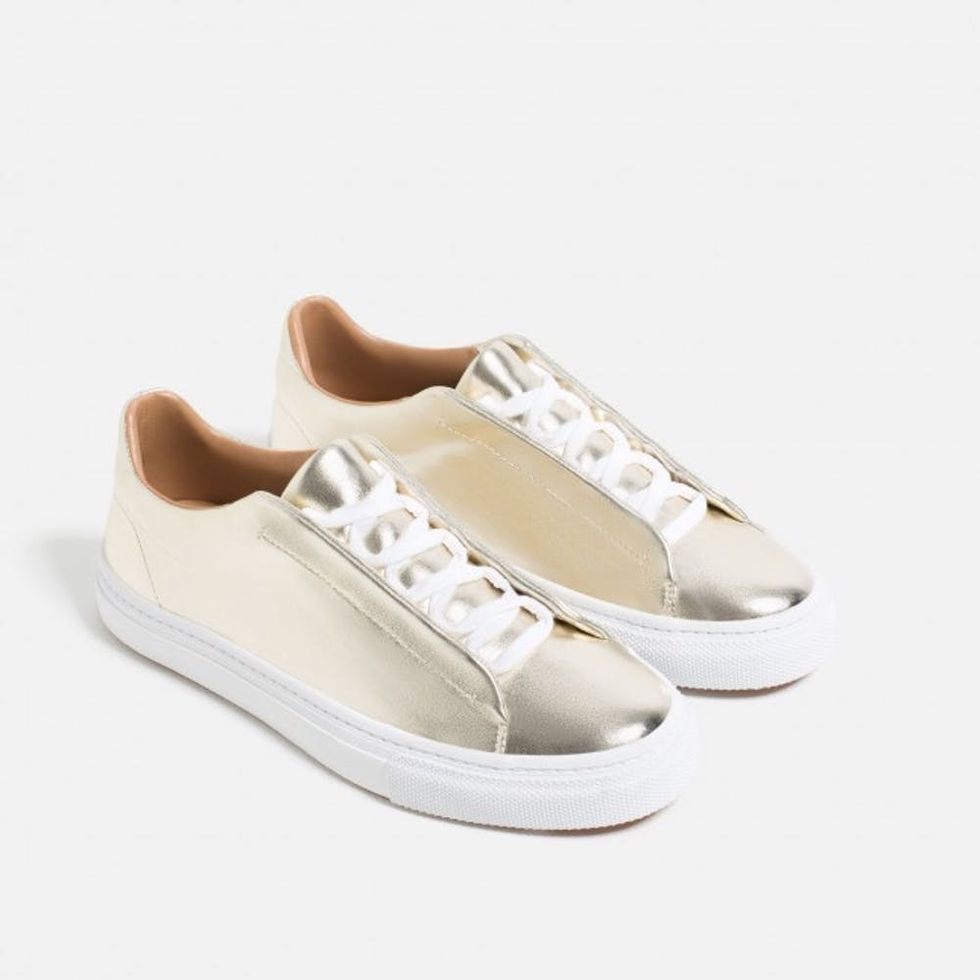 Shoes you use to clock major miles should be chosen with care, but steppers simply intended to make a fashion statement shouldn't require an increase in your credit limit. "Avoid paying unnecessarily high prices on trainers," recommends Butler. "There are usually a great variety of price options available, so shop around to find the right ones for you." These Zara Shiny Plimsolls ($40) prove her point — you don't need to spend a lot to maximize your style.
Scarves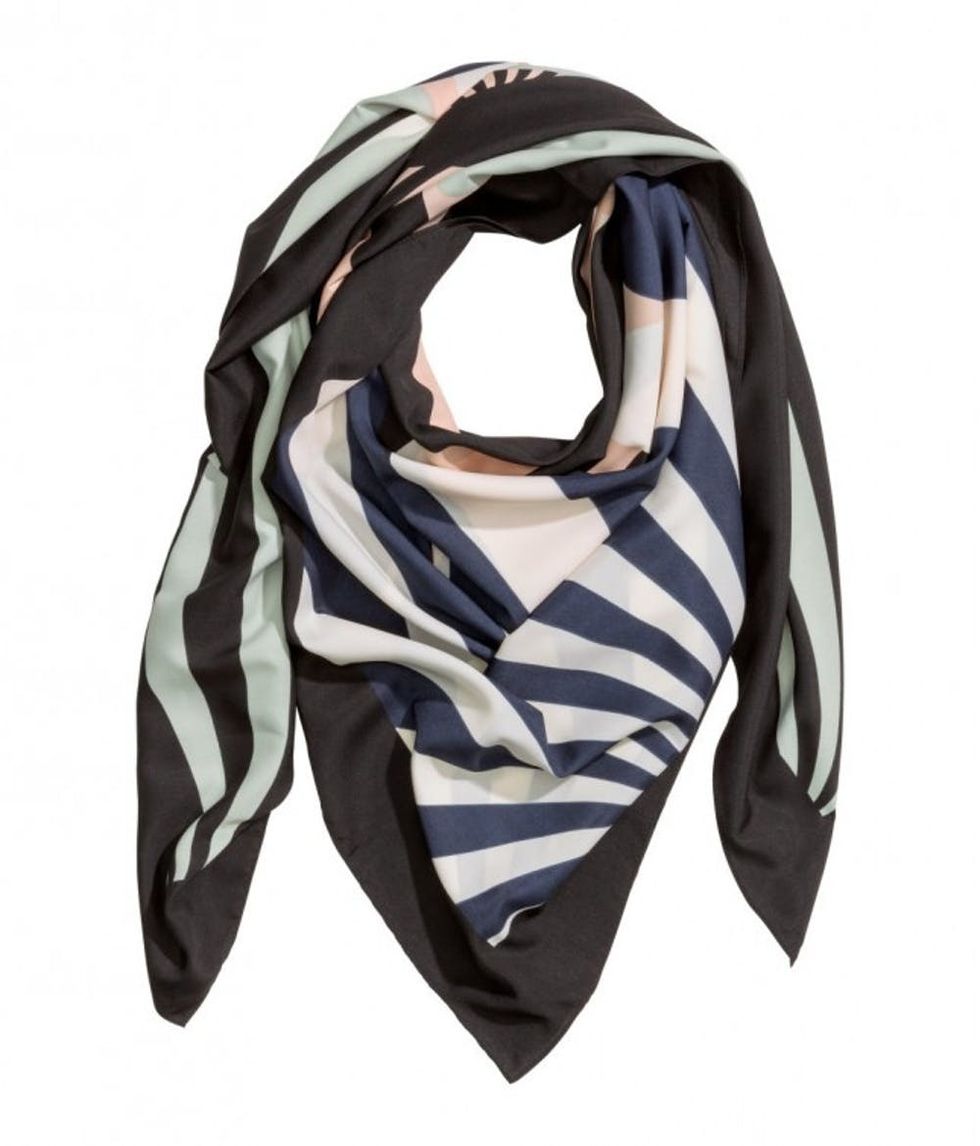 "Scarves can be affordable and can easily change up the look of your basics," says Peterson. This H&M Patterned Scarf ($13) adds a punch of color to any off-duty or on-the-clock ensemble. For high-end silk styles with serious staying power, head to vintage, consignment or trustworthy thrift shops, where you're likely to score unique designs for a fraction of the cost.
<b>Show Pony Pieces</b>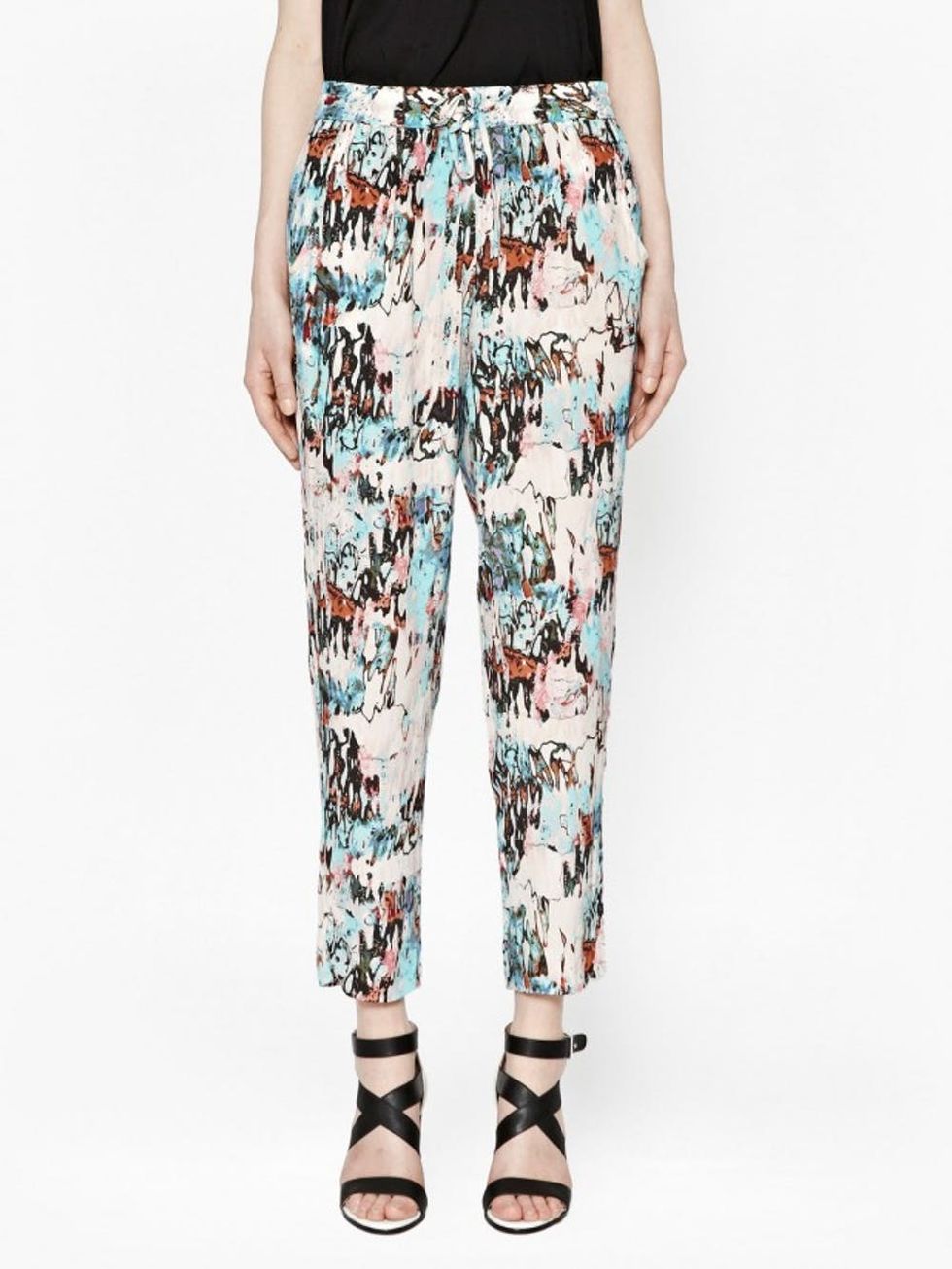 Loud prints, ultra trendy items and unexpected colors you don't normally wear will definitely inject a healthy dose of personality into your wardrobe, but they often don't possess the staying power or wearability to justify a hefty price tag. If there's a trend you've been dying to try, like bold printed trousers, pick up affordable or on-sale pieces (like these French Connection Isla Ripple Trousers, on sale for $40 from $138!) that you can easily mix with classic staples already in your closet.
Libby MacCarthy
Libby MacCarthy is an urban planner turned writer with a love (bordering on unhealthy obsession) of all things fashion and beauty related. She lives for perfectly brewed coffee, farmer's markets, dinner parties and perusing impeccably designed boutiques. When she's not on the hunt for the latest trends, you'll likely find her plotting her next adventure or nose deep in a book. Libby currently splits her time between the East Coast and her adopted home of France. Follow her daily adventures on
Instagram
.