Why the Pope Says it's Time We Changed the Words to 'The Lord's Prayer'
Dec 08, 2017
If you grew up in a Christian household, you probably know the words to "the Lord's Prayer" off by heart. Catholics are especially familiar with the prayer (sometimes called "Our Father," based on its opening line), often using it as a form of penance after going to confession.
---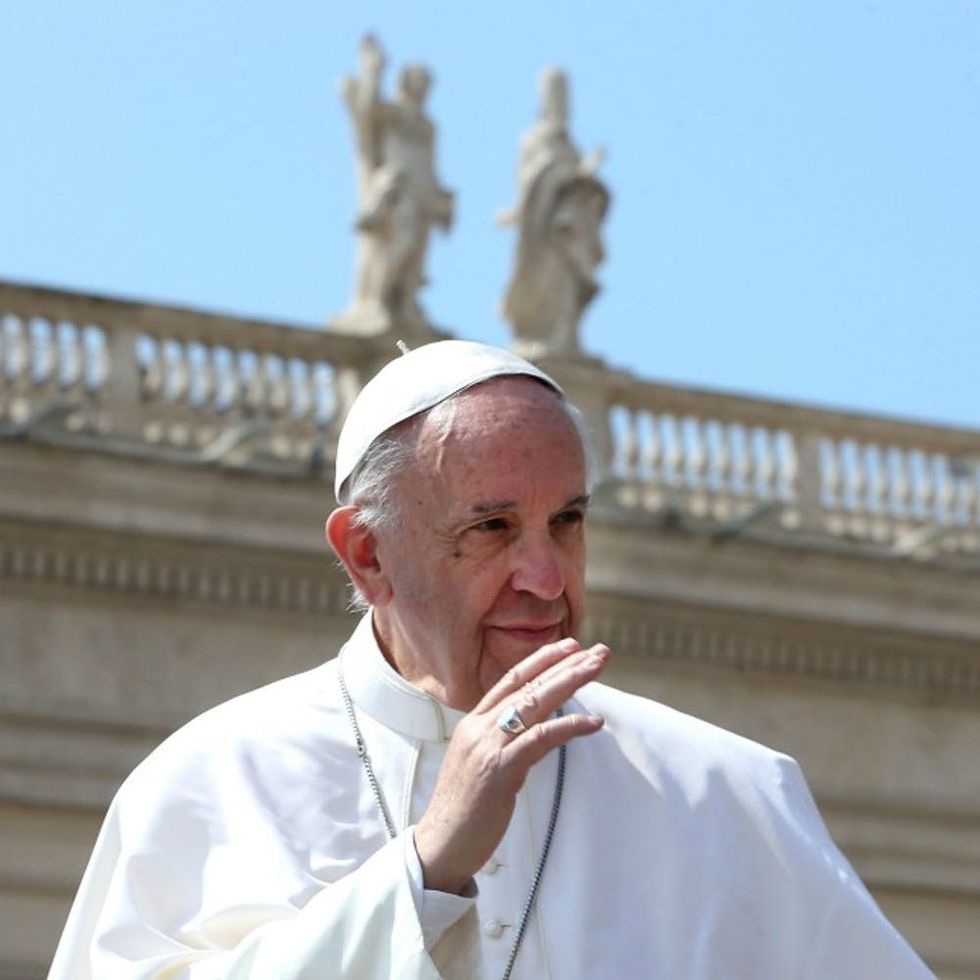 "I am the one who falls; it's not him pushing me into temptation to then see how I have fallen," he explained. "It is not he [the lord] that pushes me into temptation and then sees how I fall," Francis said in Italian (as translated by NPR). "A father does not do this. A father quickly helps those who are provoked into Satan's temptation."
While the Pontiff argues the semantics of the modern text, which has been translated from ancient Aramaic (the language historical Jesus was reported to have spoken), to ancient Greek and then into the Latin Vulgate that is the basis of all modern Christian translations today, (including the King James version of the bible — the OG English translation), not all religious scholars think the text needs to be changed per se.
The Reverend Ian Paul, a UK based Anglican scholar doesn't see the need for the change. He told The Guardian, "the word in question is peirasmos [from New Testament Greek] which means both to tempt and to be tested. So on one level the pope has a point. But he's also stepping into a theological debate about the nature of evil."
By that, Paul means that questioning the translation as it has been taught for centuries may change the way that Christians pray, and their understanding of the prayer's meaning and usage which could threaten how it is used in both public and private worship, and even the very nature of the prayer itself. Changing the language could change how people view the prayer, making it one fewer people use in their lives.
Although the idea that the prayer should be changed may rankle some, the French Catholic Church did successfully change the Lord's Prayer last week, changing the line to, "let us not enter into temptation/ne nous laisse pas entre en tentation."
What do you think of the Pope's suggestion that the Lord's Prayer should be changed? Let us know @BritandCo!
(Photo by Franco Origlia/Getty Images)
Kat Armstrong
Kat has been a writer, social media maven and mom for longer than she's willing to admit. She's also spent time in front of and behind the camera, interviewing celebs, politicians and acting as a producer for fashion and artistic photography shoots. When she isn't writing for various orgs and publications, she's hanging with her kids, husband and French Bulldog, Peter, in Toronto, Canada.