Zooey Deschanel Is Ditching Her Trademark Hairstyle
May 06, 2015
There are certain celebrities whose trademark looks are basically a part of their personal brand. Adele and her bouffant, Anna Wintour and her blunt bob, the list goes on. For Zooey Deschanel that style is her heavy, blunt bangs. But she has a lot of life changes headed her way. The New Girl star is newly engaged and has a bun in the oven. It looks as though the actress has decided to switch things up even more by ditching her go-to hairstyle for something a little more mature.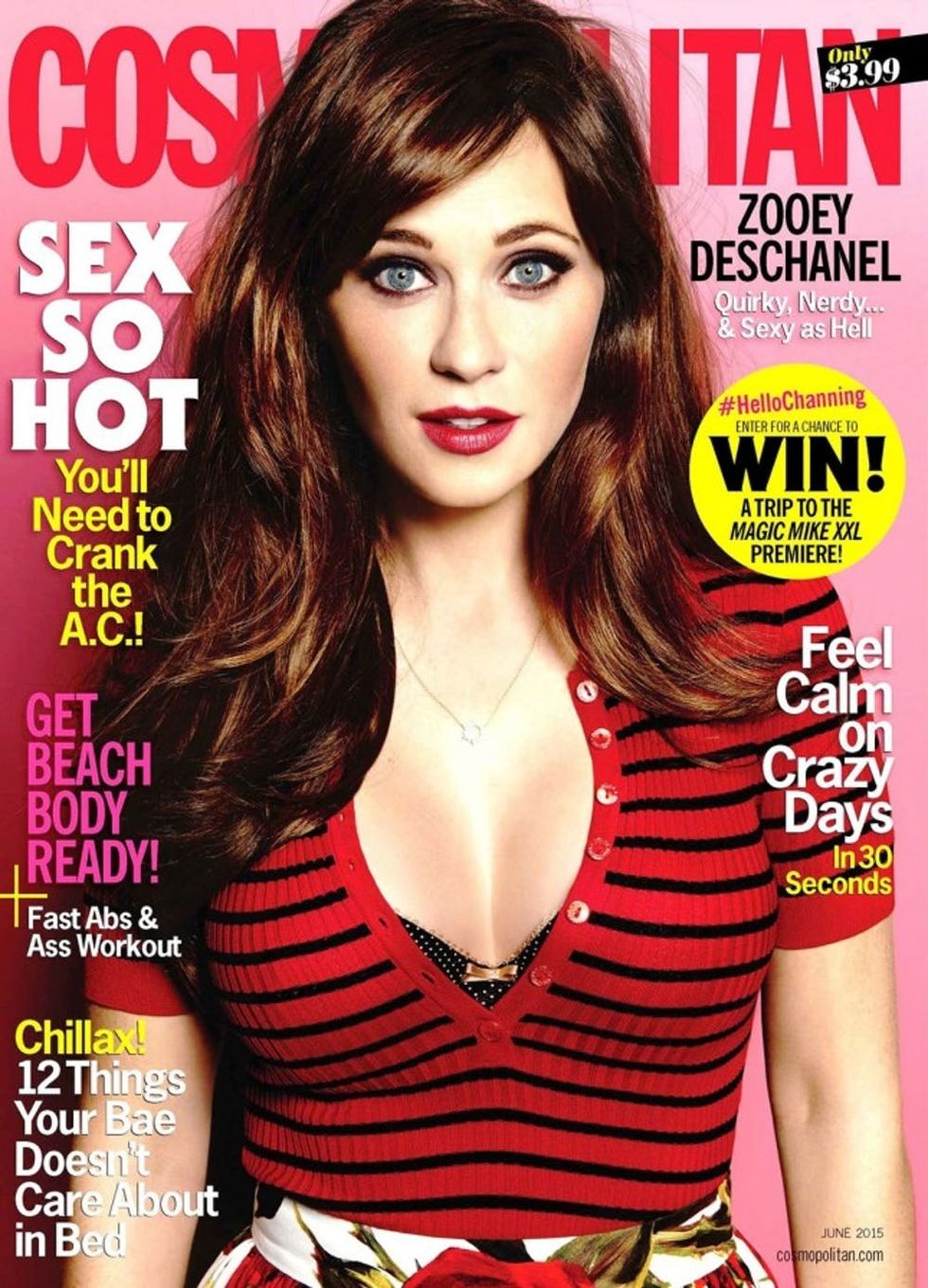 ---
The 35-year-old starlet is featured on the cover of this month's Cosmo showing off not straight bangs, but a longer, side-swept alternative. We know it's not a major hair update (like the one Katie Holmes debuted at the Met Gala), but it is a big move for Zooey. Does this subtle shift indicate that she's working on a totally bang-less new look? Only time will tell.
Whether you're looking to take over the look Zooey has left behind or grow your bangs out alongside her, here are a few beauty tutorials that are sure to make either transition a smooth one.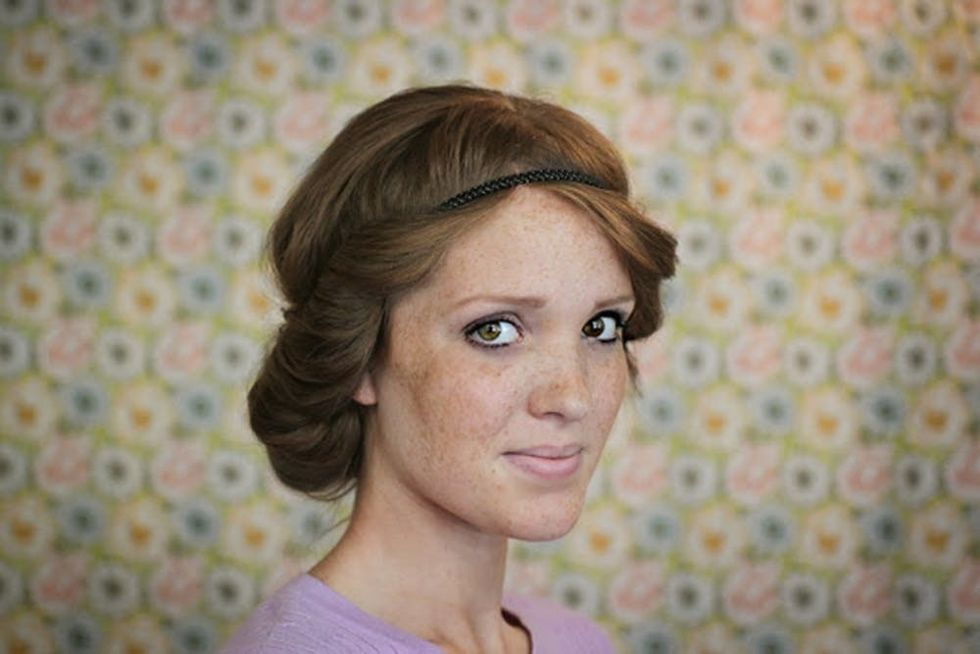 1. Headband Tuck: Disguise those awkward length bangs with a little bit of flapper charm. Simply tuck them into the elastic of a cute headband and you're good to go. (via The Freckled Fox)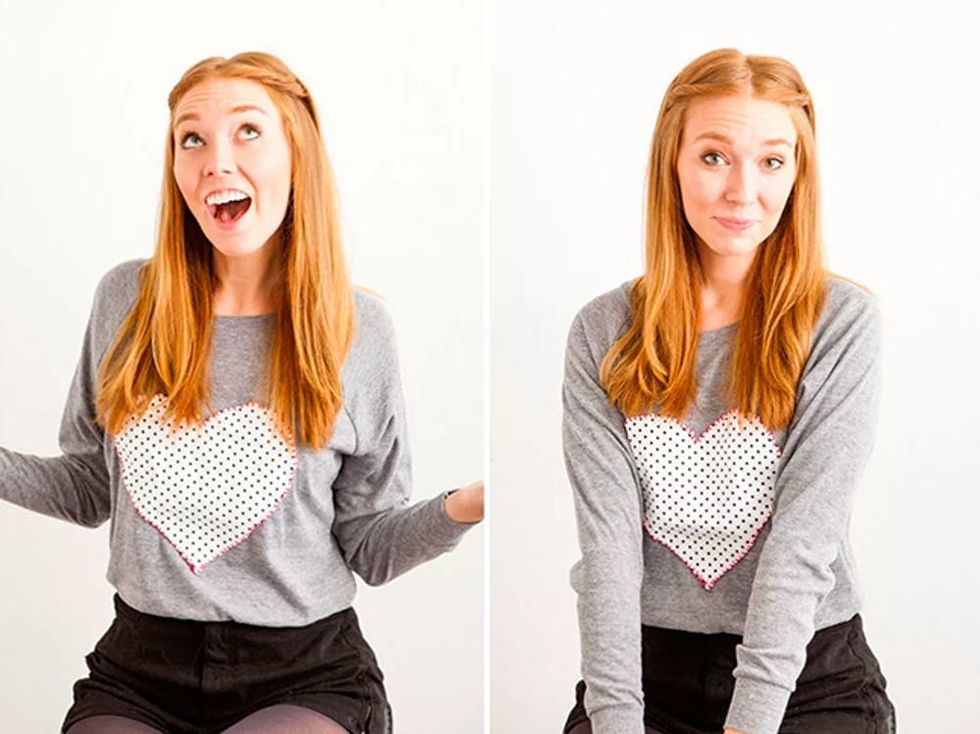 2. Twisted and Pinned: Here's a super easy style that will keep those bangs out of your face all day and takes five minutes max. (via Brit + Co)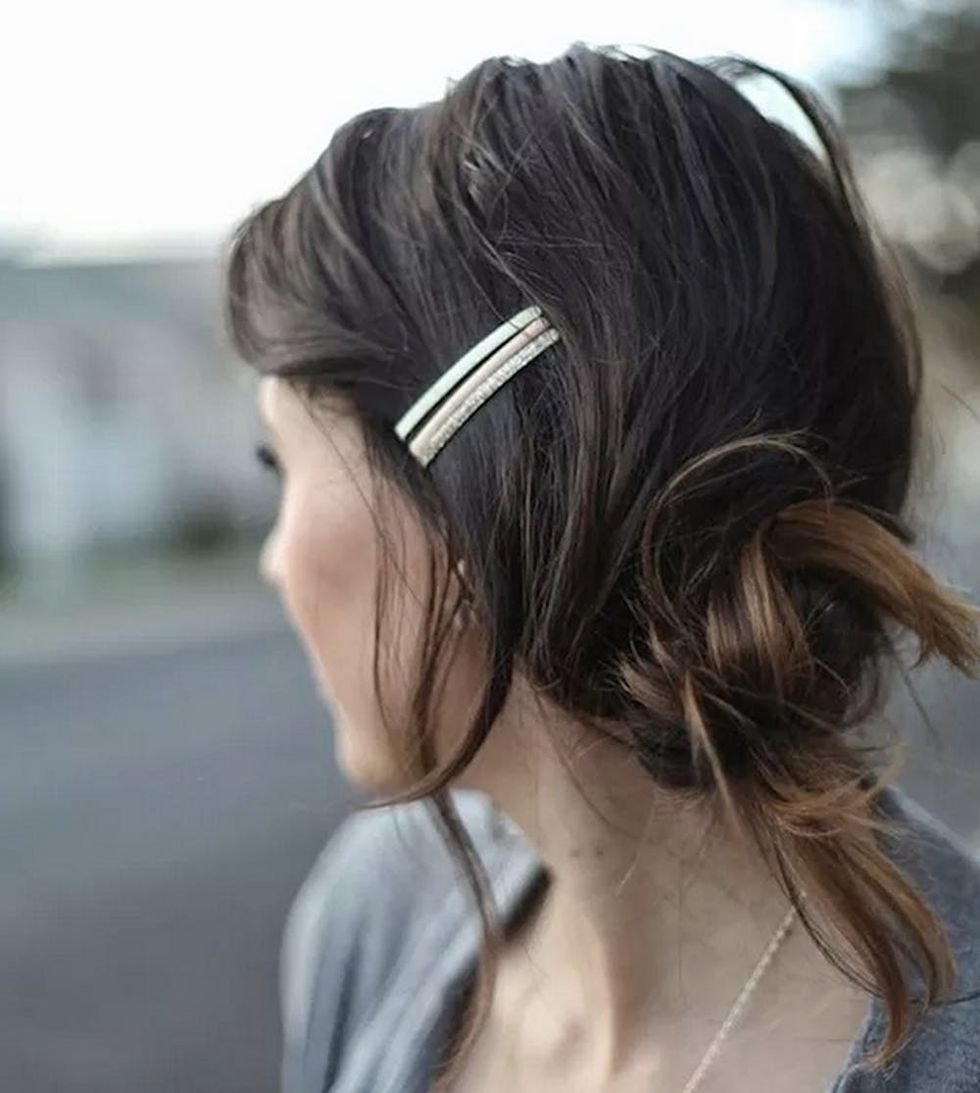 3. Glam Accessories: Now for the easiest option of them all. All you need are some eye-catching hair clips to pin those bangs back. Whether you pull your hair back into a messy bun or leave it down it, this style is basically foolproof. (via Her New Tribe)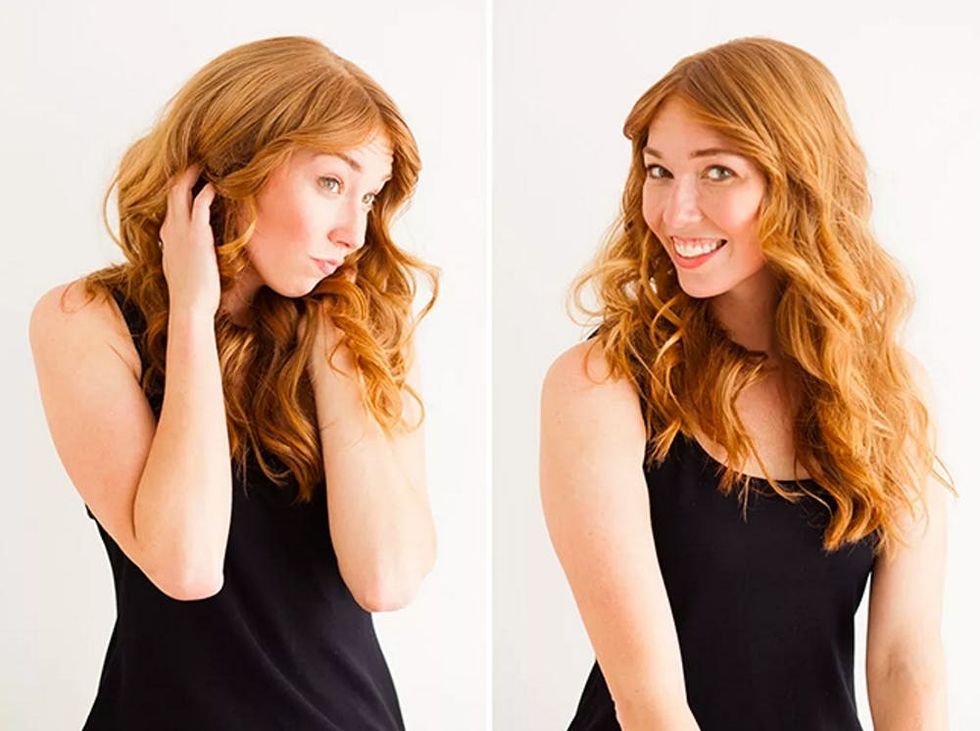 4. Disappearing Bangs: Blend your long bangs into the rest of your hair by simply by curling them backwards. (via Brit + Co)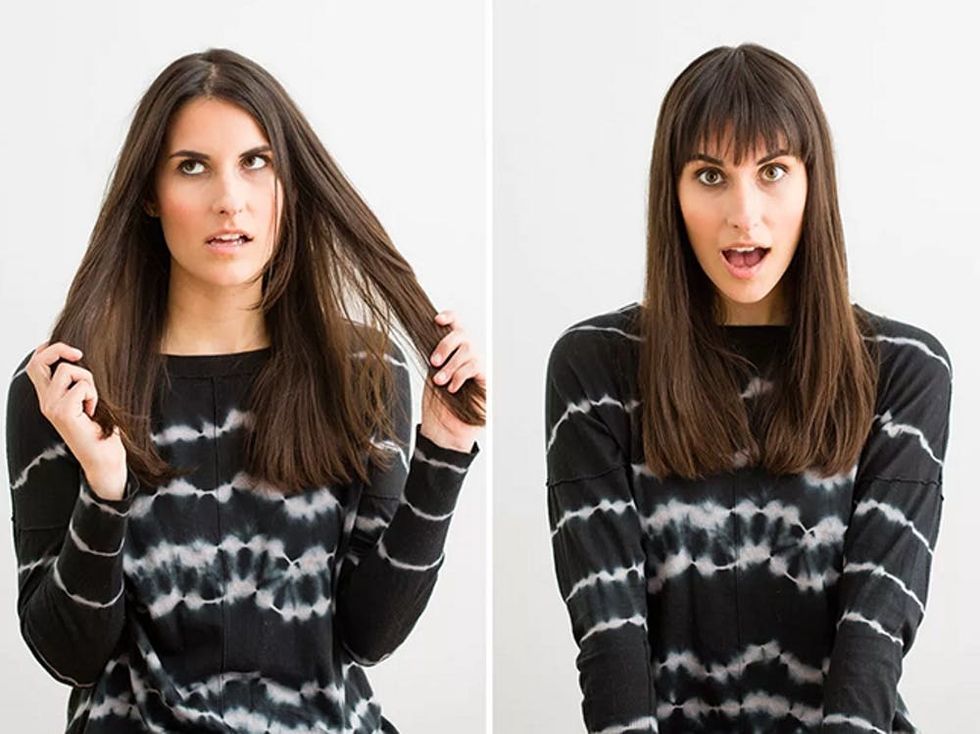 5. Bang Cutting 101: If you change your mind and definitely want those bangs back, here's a foolproof guide on how to cut your own. (via Brit + Co
Do you have a go-to hairstyle for that awkward in-between stage? Share it with us in the comments below.
(Photos via Cosmopolitan and Angela Weiss/Getty)
Cortney Clift
Cortney is the senior writer and special projects editor at Brit + Co. She typically covers topics related to women's issues, politics, and lifestyle. When she's not buried behind her computer you'll find her exploring New York City or planning her next big adventure.