18 Ideas for Your 4th of July Photo Booth
Jul 02, 2014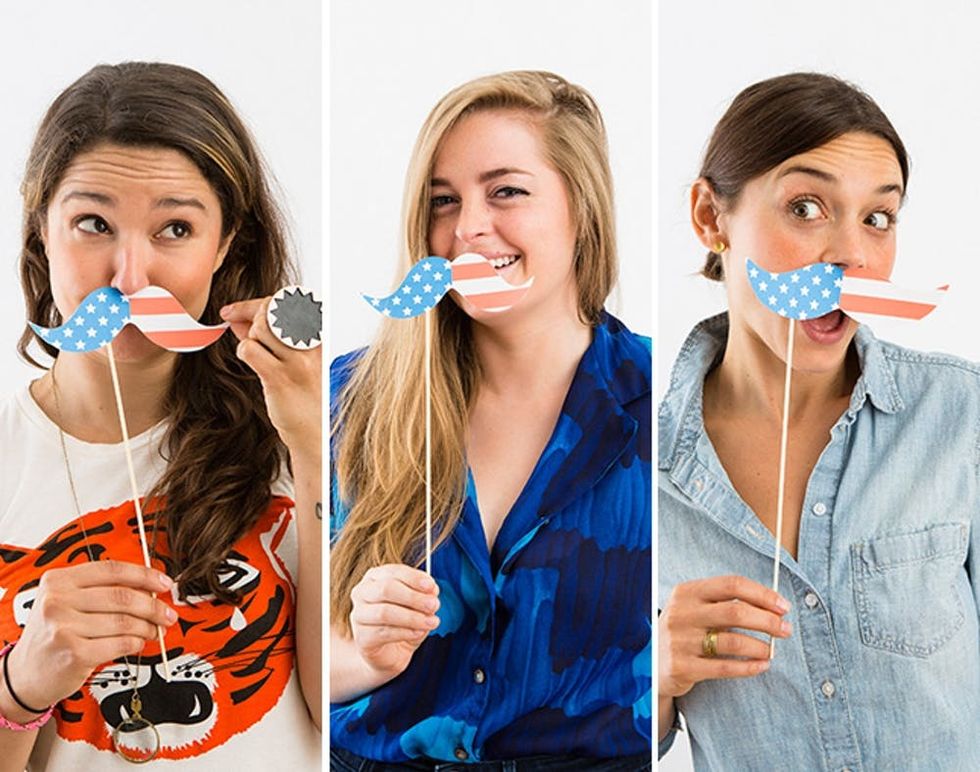 In between the parade and the fireworks on the 4th of July, it's party time. And that means you'll be busting out all the stops to cram as much red, white + blue fun into those hours as possible. So this year, once the sweet treats are baked and the decor is in place, set up a DIY photo booth that will wow your guests as much as the impending sky show. From bunting and backgrounds to props and party favors, scroll through to see the 18 items that will make the festivities so snappable and share-worthy.
---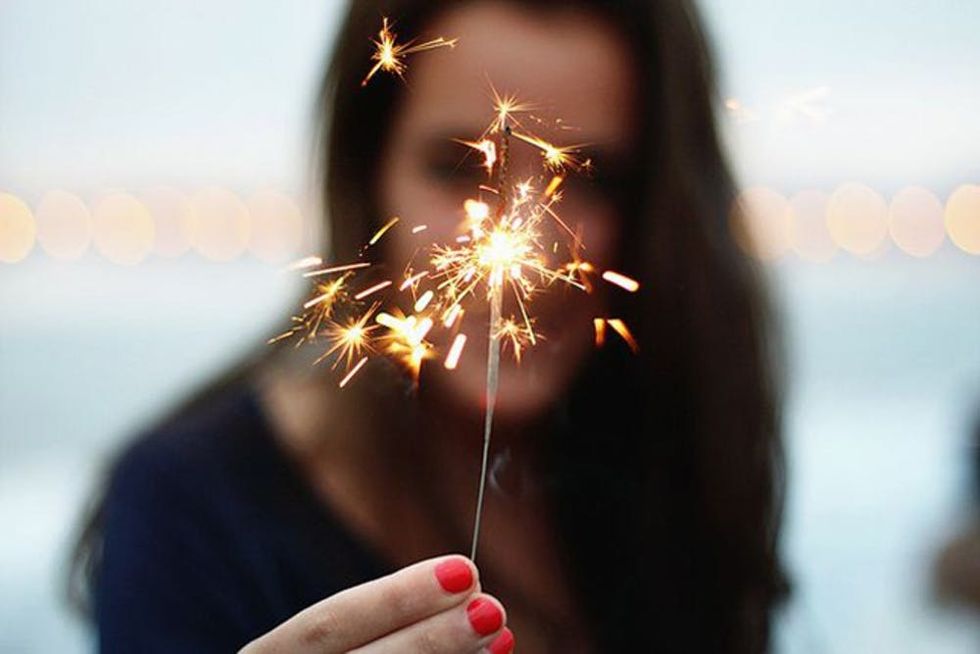 1. Sparklers ($15 for 25): Light up the sky before the big show with these classic warm-weather party props. Be sure to flash that patriotic mani as you pose with your flair.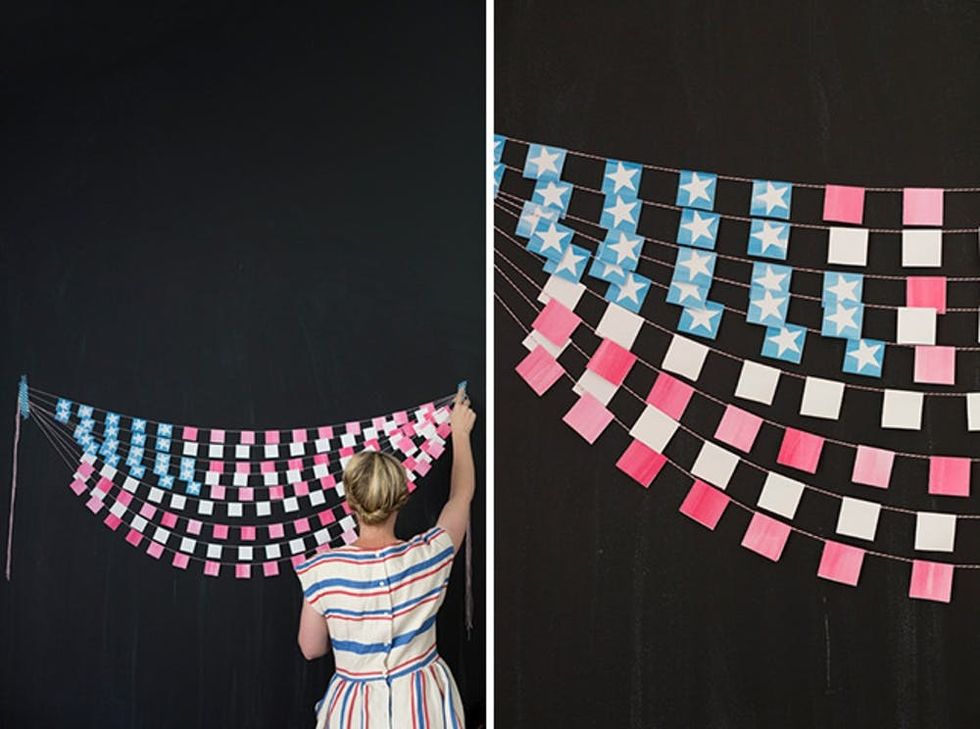 2. American Flag Bunting: We love this non-traditional take on flag bunting. Use water colored paper or even paint chips to create this star spangled backdrop. (via The House That Lars Built)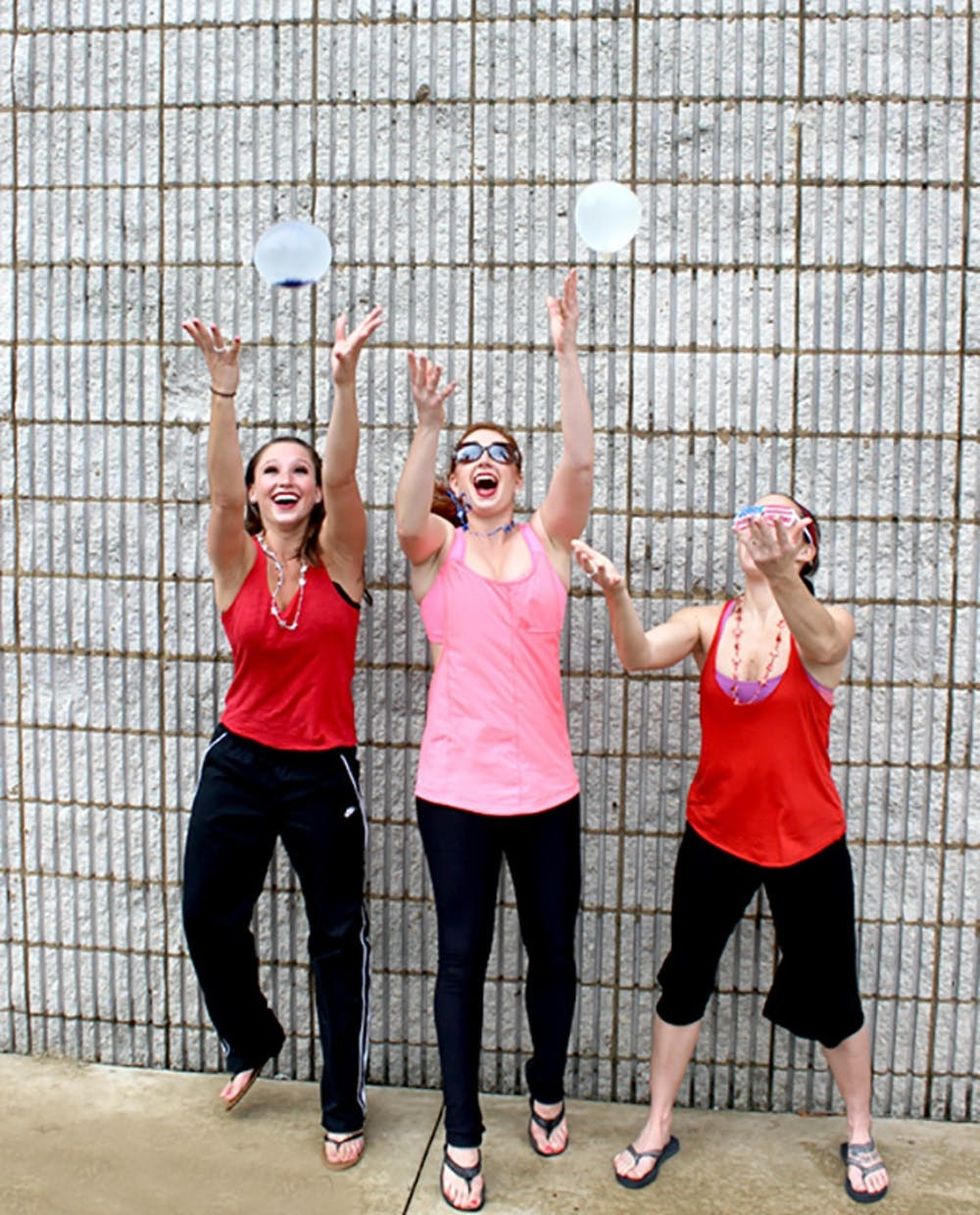 3. Glitter Balloons: Oh boy, this DIY takes the term "sparklers" to a whole new level. Fill red, white and blue-loons with glitter + water and get ready for the ballon toss/fight of a lifetime! (via Creating Laura)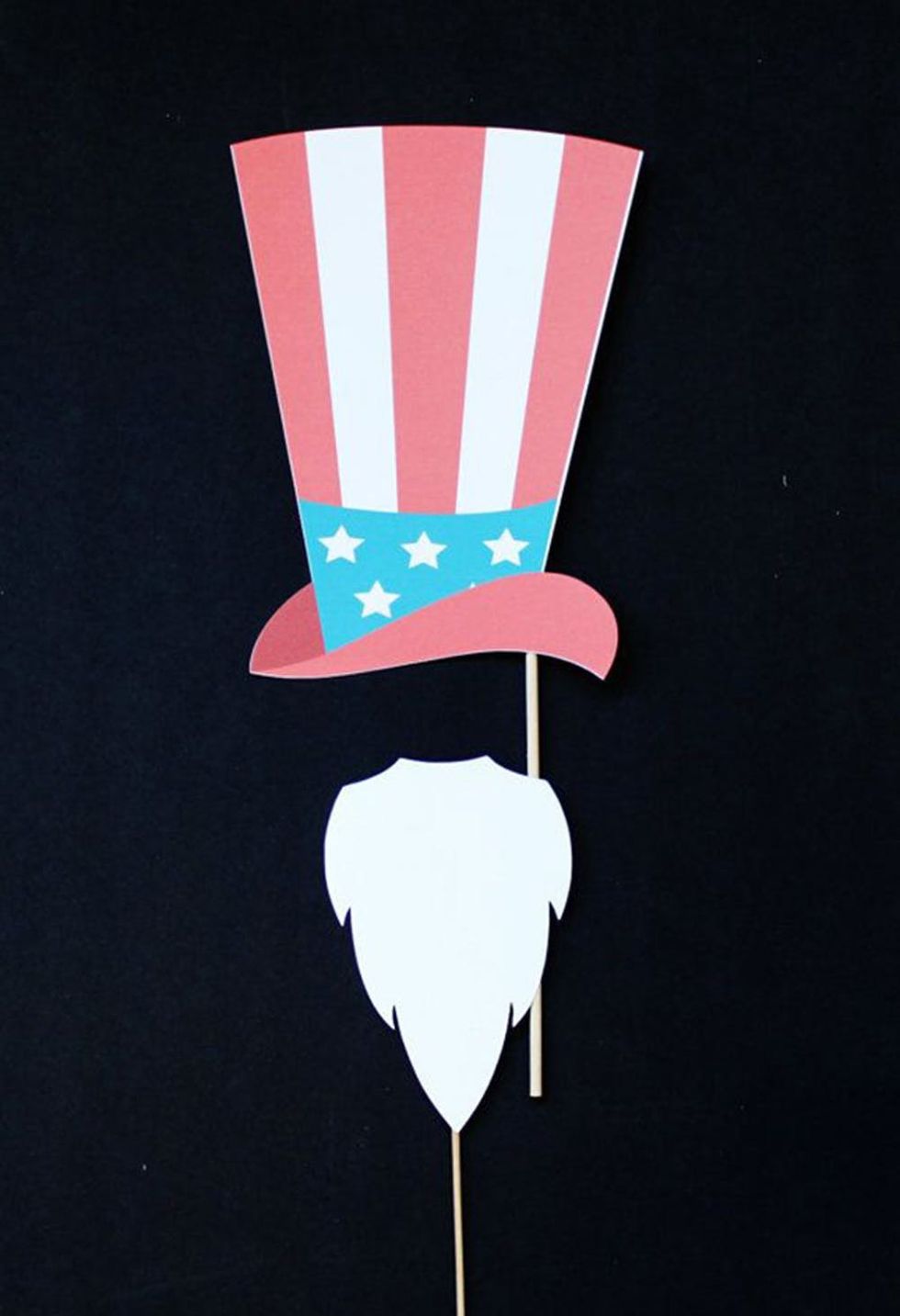 4. Uncle Sam Props ($11): LOL while you pose as Uncle Sam — white goatee beard and all!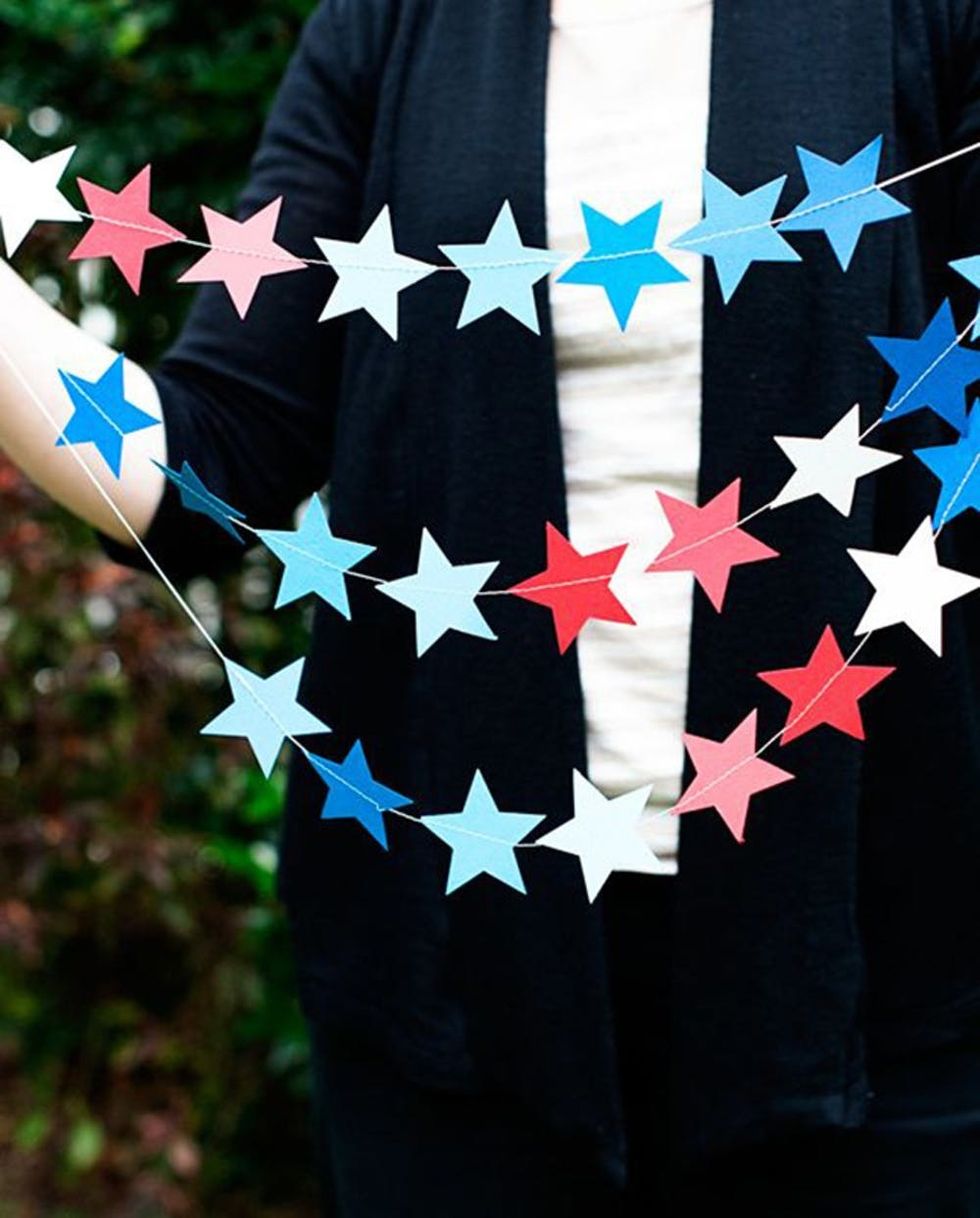 5. Mini Star Bunting: Note to self: When it comes to making bunting, a paper punch is your best friend. Grab your party prepping P.I.C. and get to stamping out these starry strands. (via Say Yes)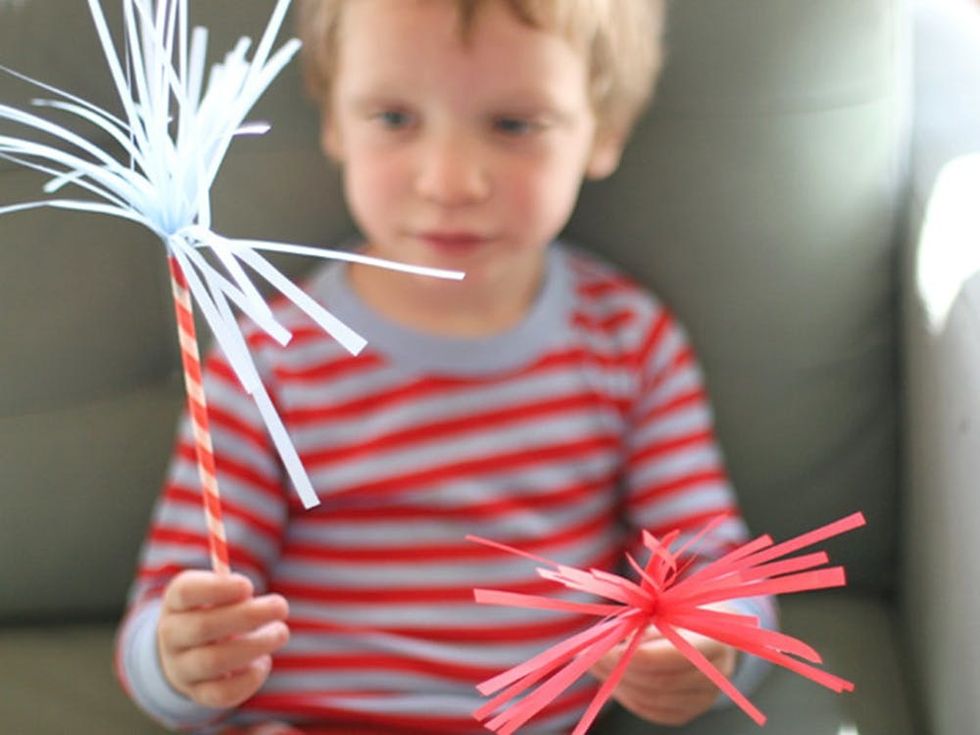 6. Paper Sparklers: Your little ones don't have to miss out on the sparkler fun! DIY your own flame-free versions out of tissue paper and patterned paper straws. (via Say Yes)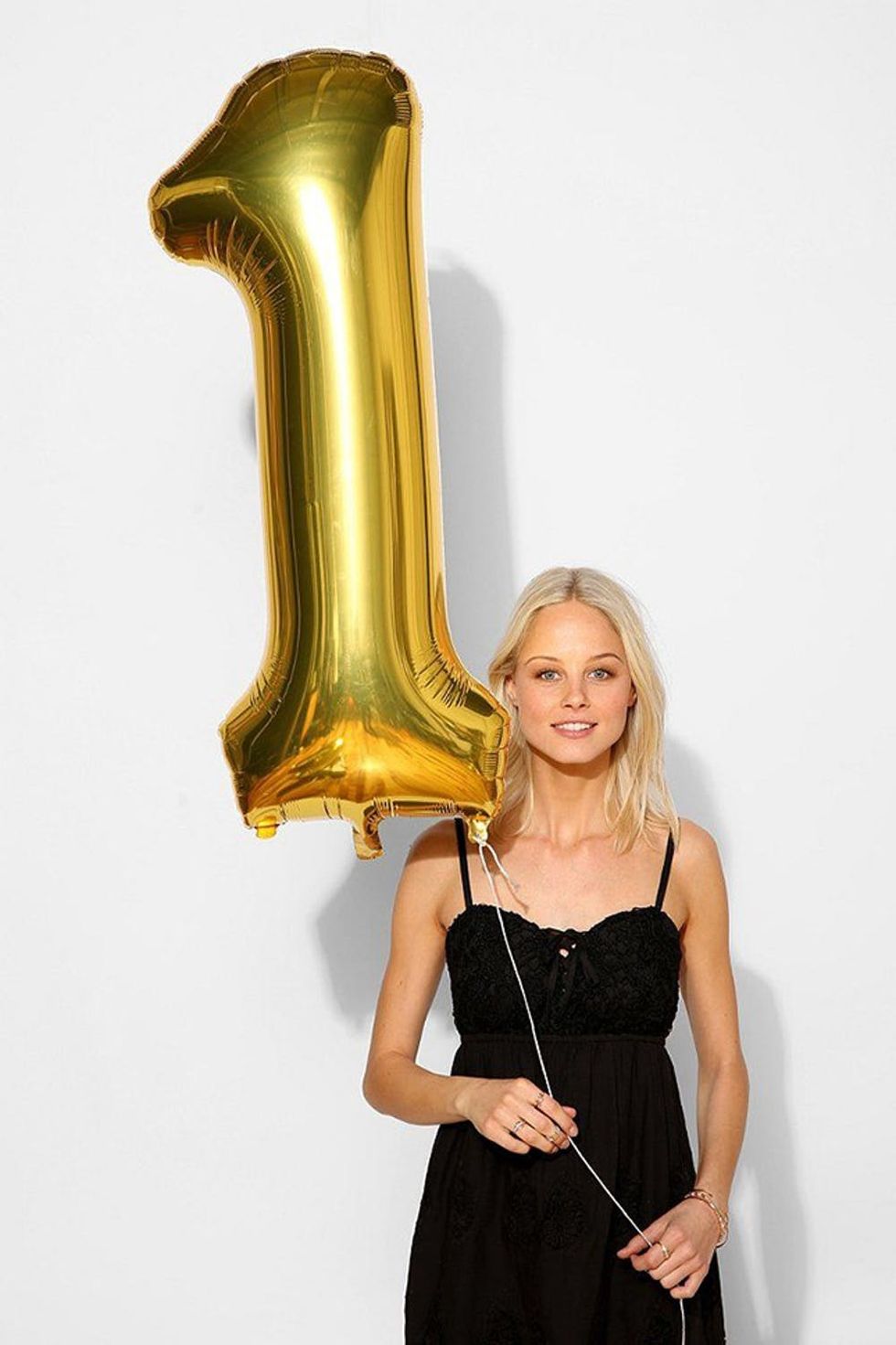 7. Gold Number Party Balloon ($6): Anchor giant golden balloons anywhere around your party space and THAT'S where the crowd will gather, guaranteed. Let more guests get in on the fun by spelling out "4th" or "USA" with golden letter balloons, too!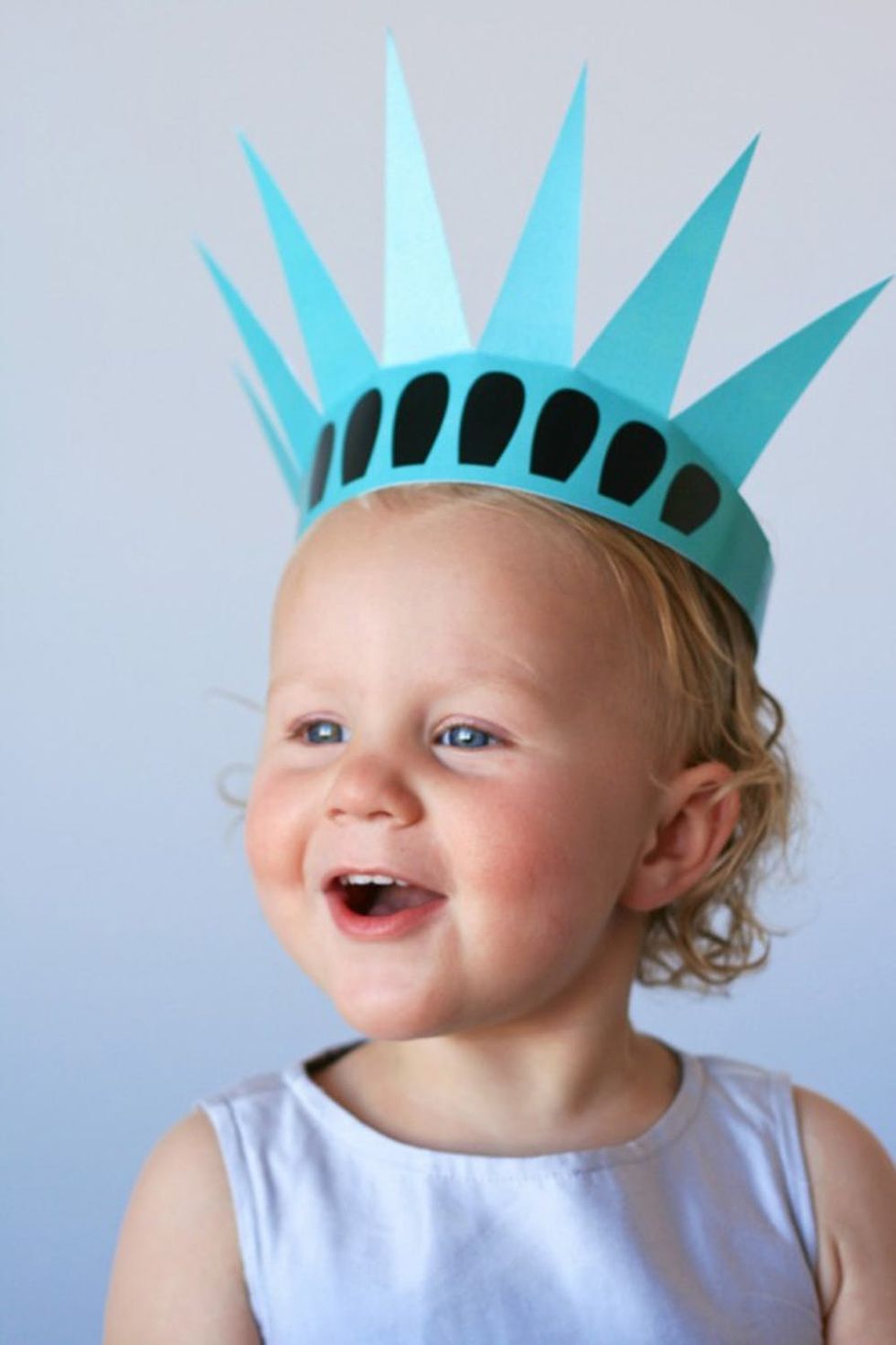 8. Lady Liberty Crown Printable: Okay, we know that this adorable little girl is donning this iconic Statue of Liberty crown, but… is it wrong that WE want to borrow it? We're gonna go ahead and say no, and just print one for every kid (and kid-at-heart) who RSVP'd ;) (via Paging Supermom)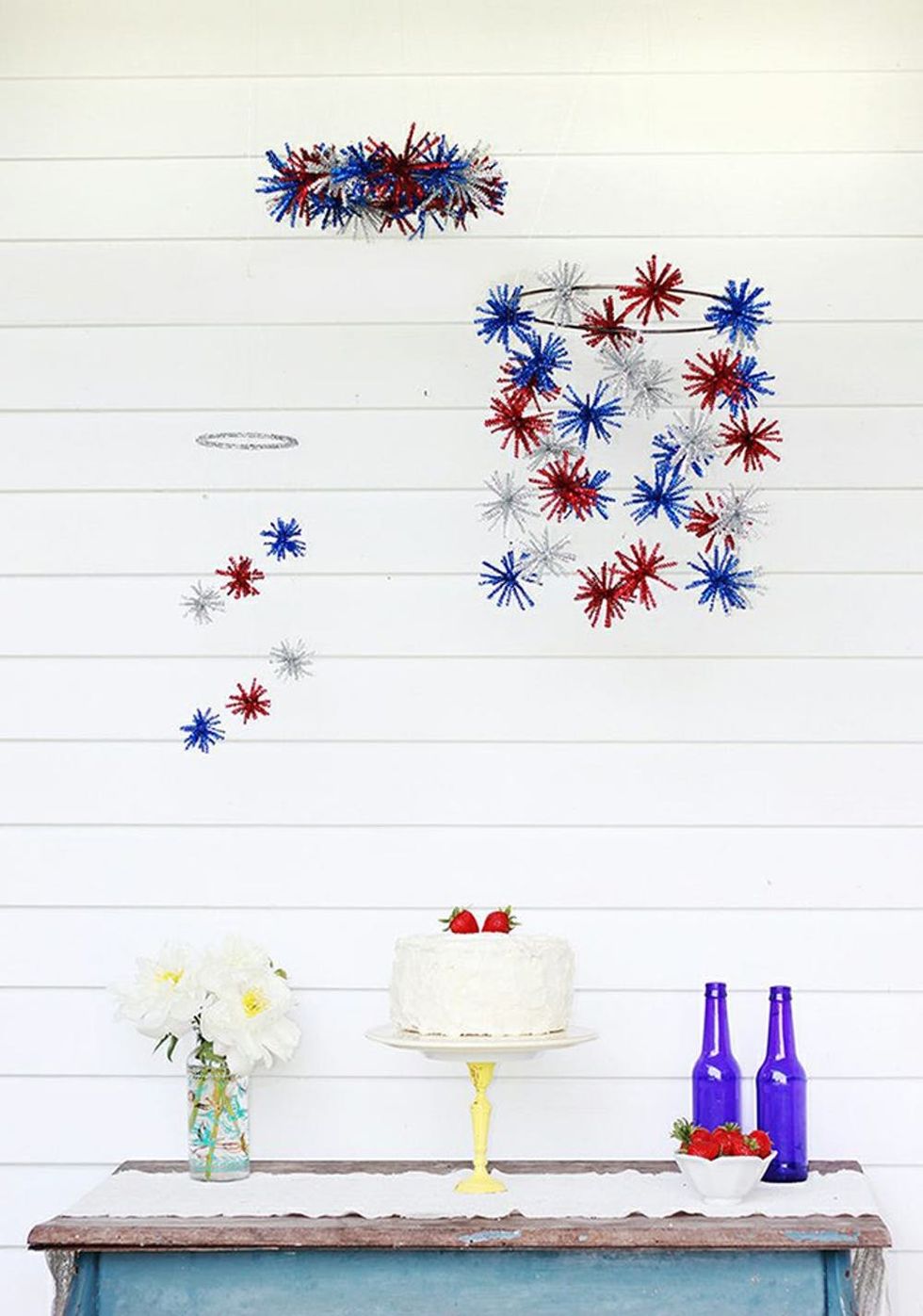 9. Pom Pom Mobile: Made out of metallic pipe cleaners, these sparkly suspended stars are one of the easiest (+ cheapest) ways to DIY a wow-worthy photo background. Hang in clusters to get the greatest effect. (via The Merrythought)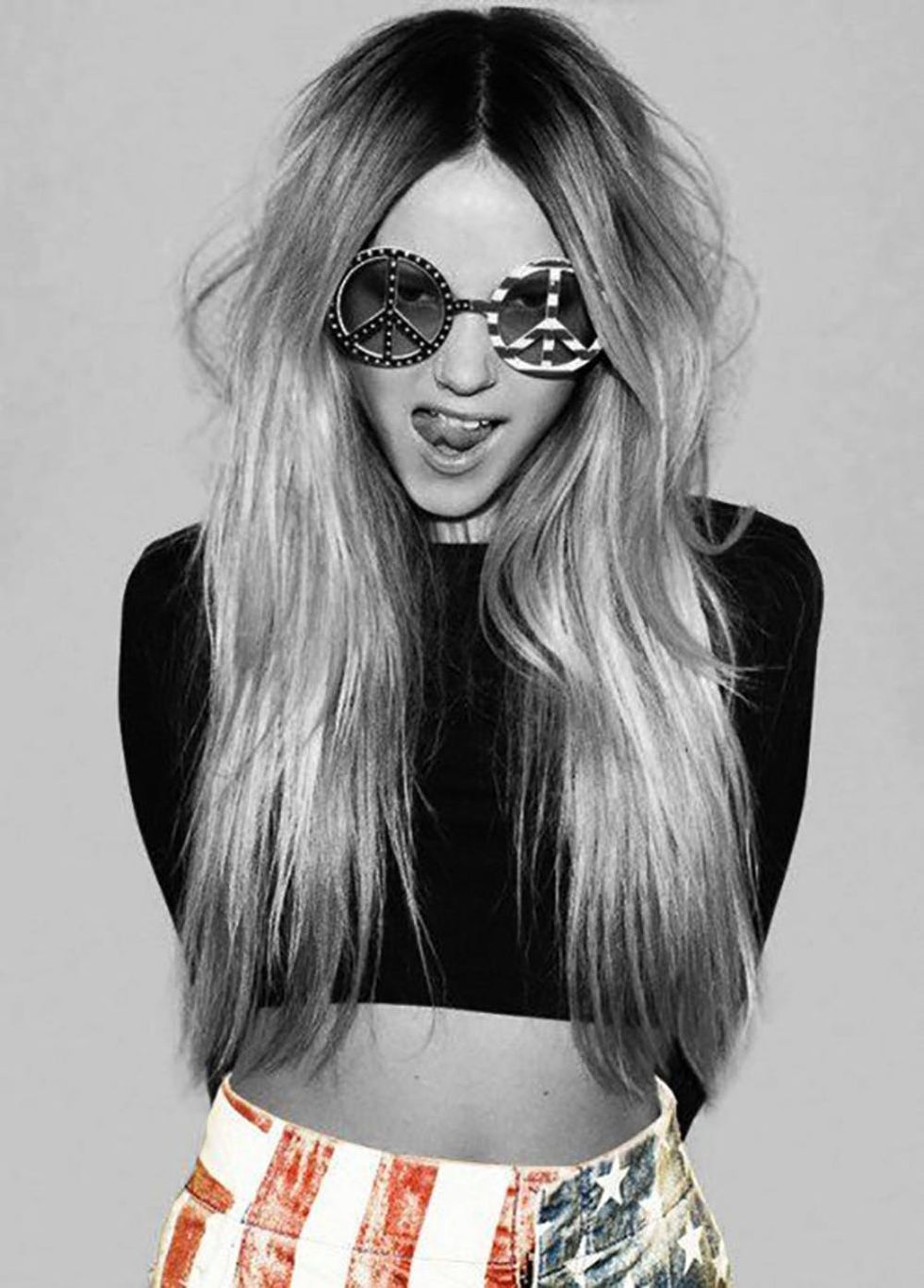 10. Crazy Patriotic Shades ($8): Shutter shades, peace sign sunnies + star-shaped frames. Yes, yes and yes! They're ALL necessary for Instagram-worthy party snaps.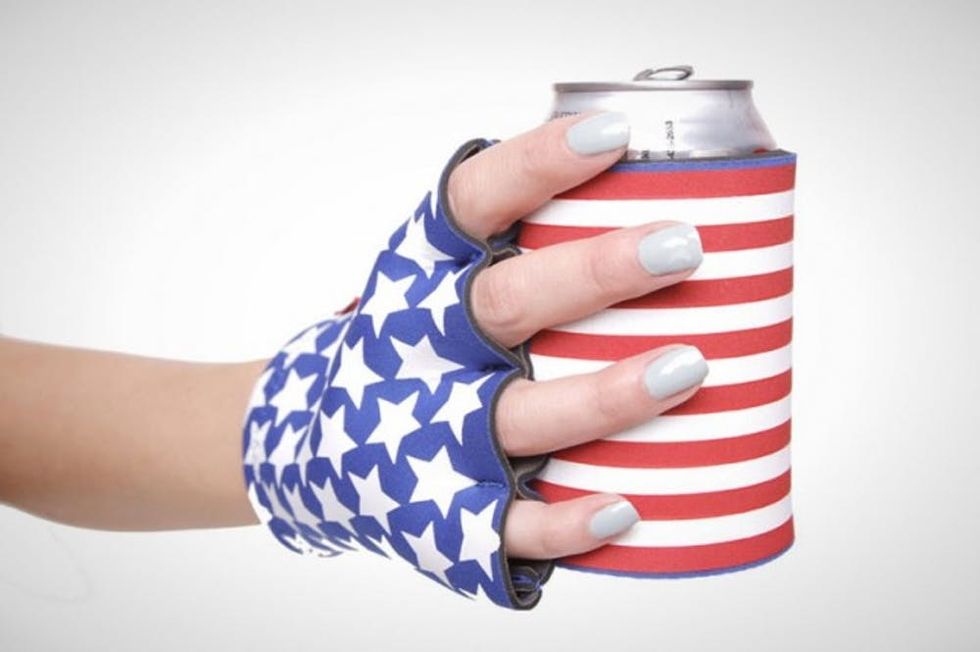 11. Suzy Koozy Beer Mitt ($14): Don't dare take your drink into the photo booth without dressing it up! Find out how to make them with our quick 20-minute tutorial here.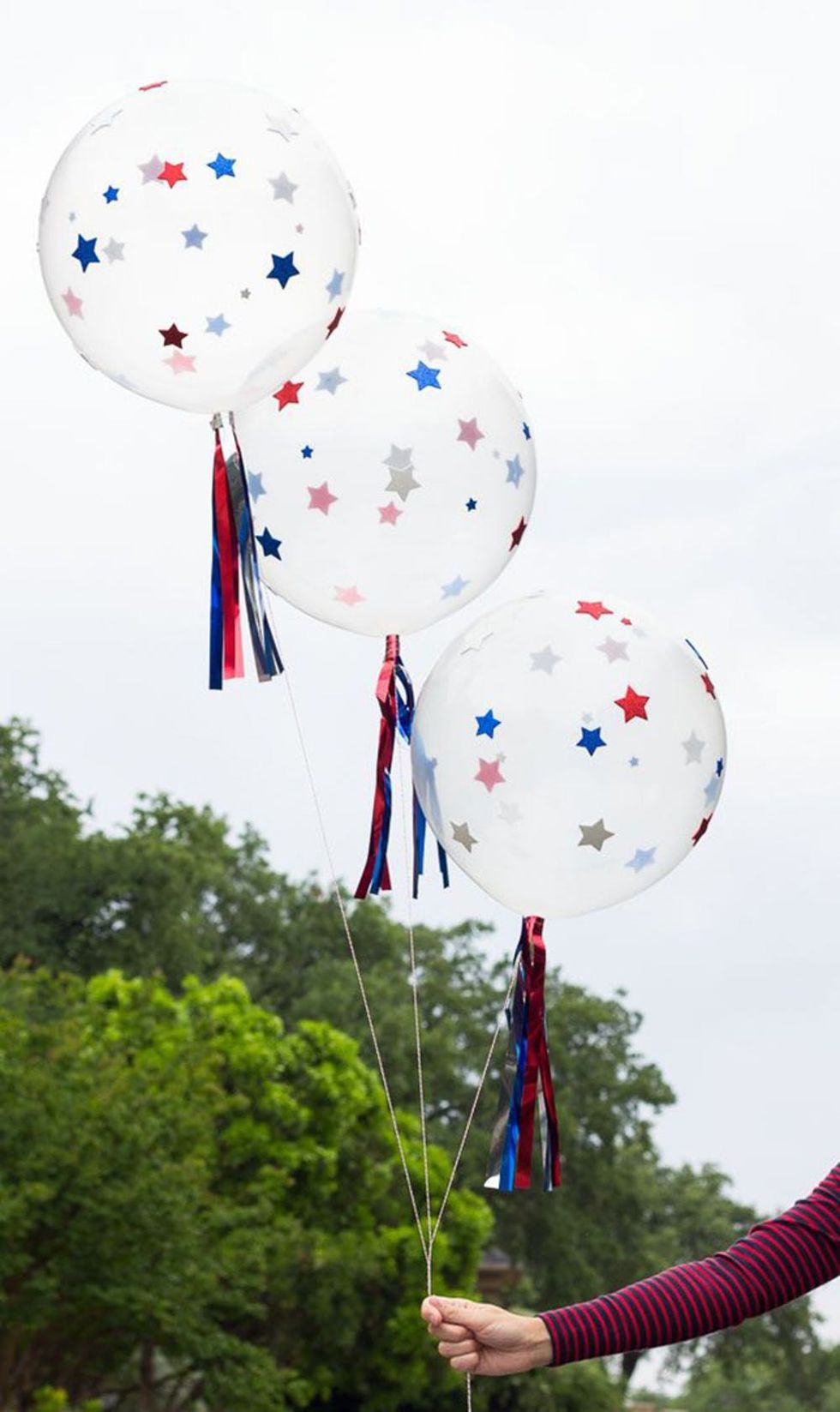 12. Star + Tassel Balloons: Even balloons can be more festive on the 4th of July! Trick them out with shiny tassels and glittering stars for something a little different. (via Design Improvised)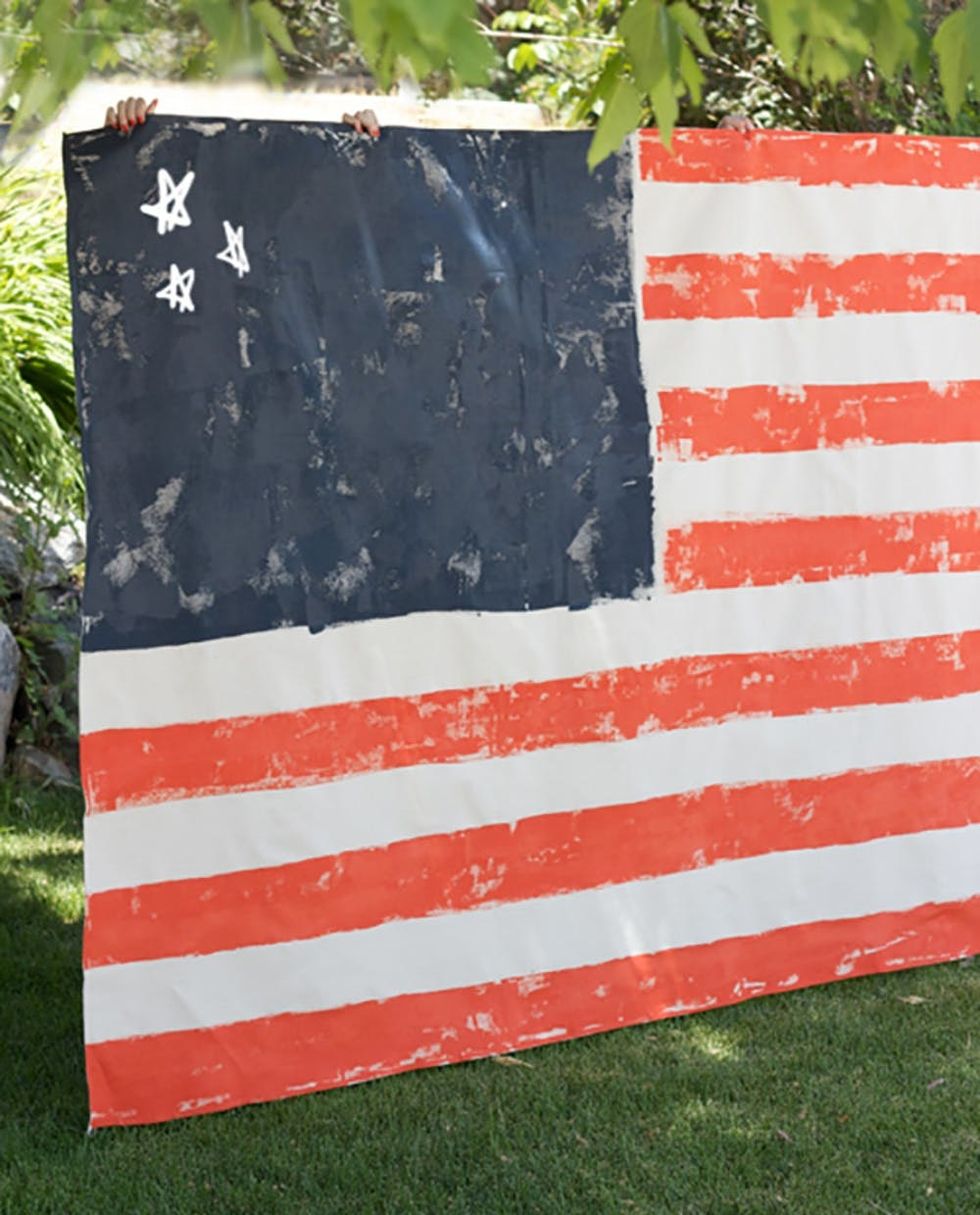 13. Flag Backdrop: Major props to the founding fathers for making our flag so darn DIY-able. When all else fails, rely on this icon for photo booth backdrop inspo (Psst, when the party's over, use it as a beach or picnic blanket!). (via The House That Lars Built)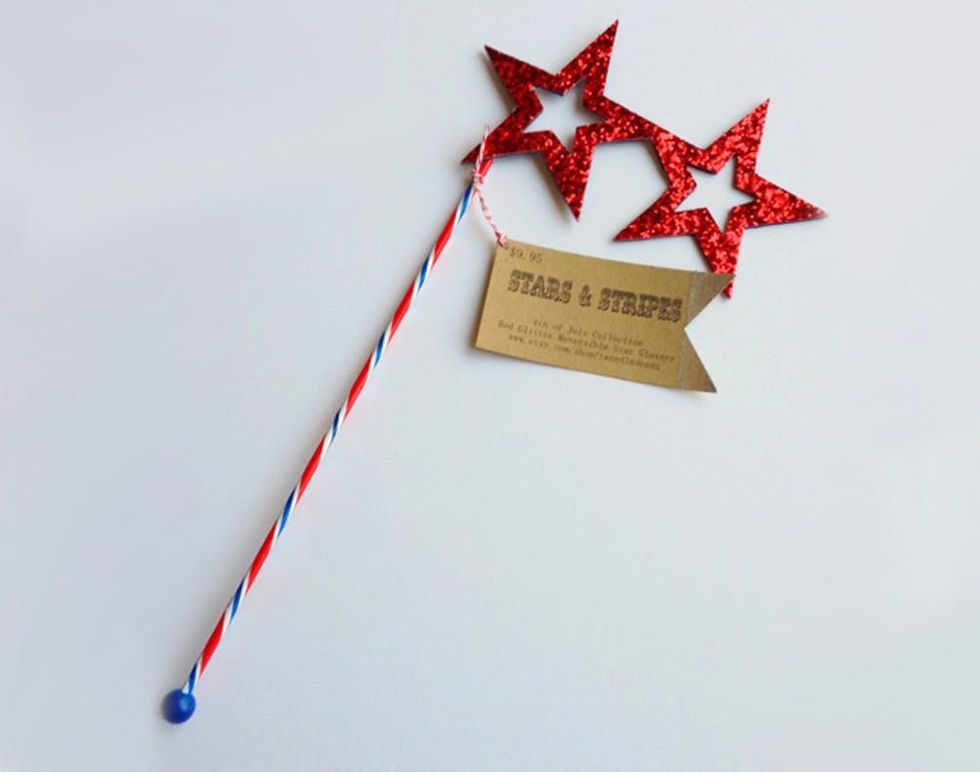 14. Star Glasses Props ($10): Strike a kooky pose with these spangled glasses. Not only will the punchy pair do your party good, but $5 from your purchase will be donated to the Wounded Warrior Project — that's something to really celebrate.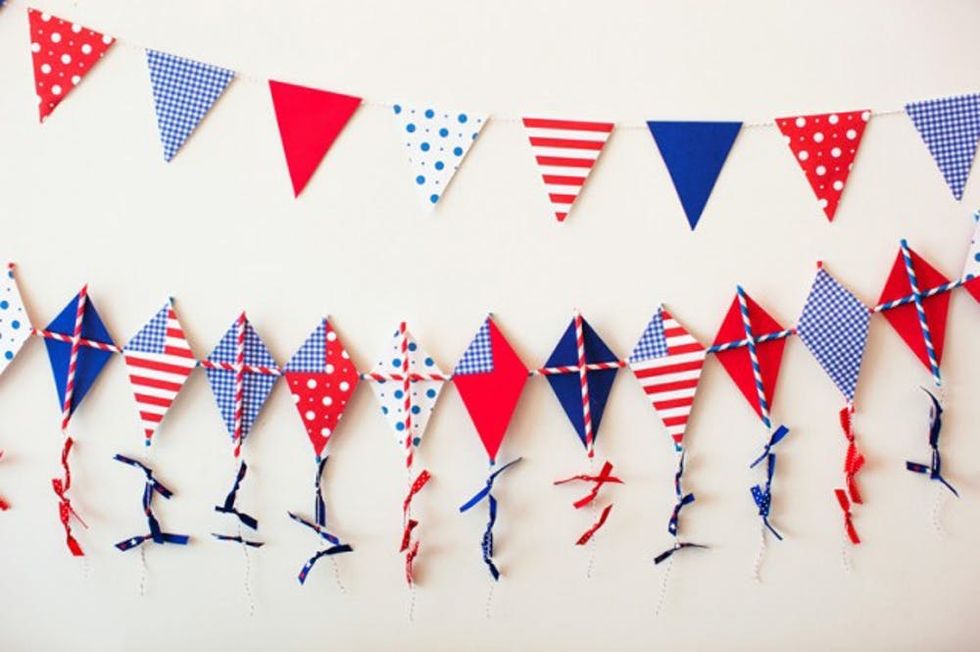 15. Kite Garland: Put those leftover party straws to good use and add them to the backs of diamond-cut scrapbook paper to make kite garland. It's a way cute decoration that can live on in the kids room post-celebration. (via Brit + Co)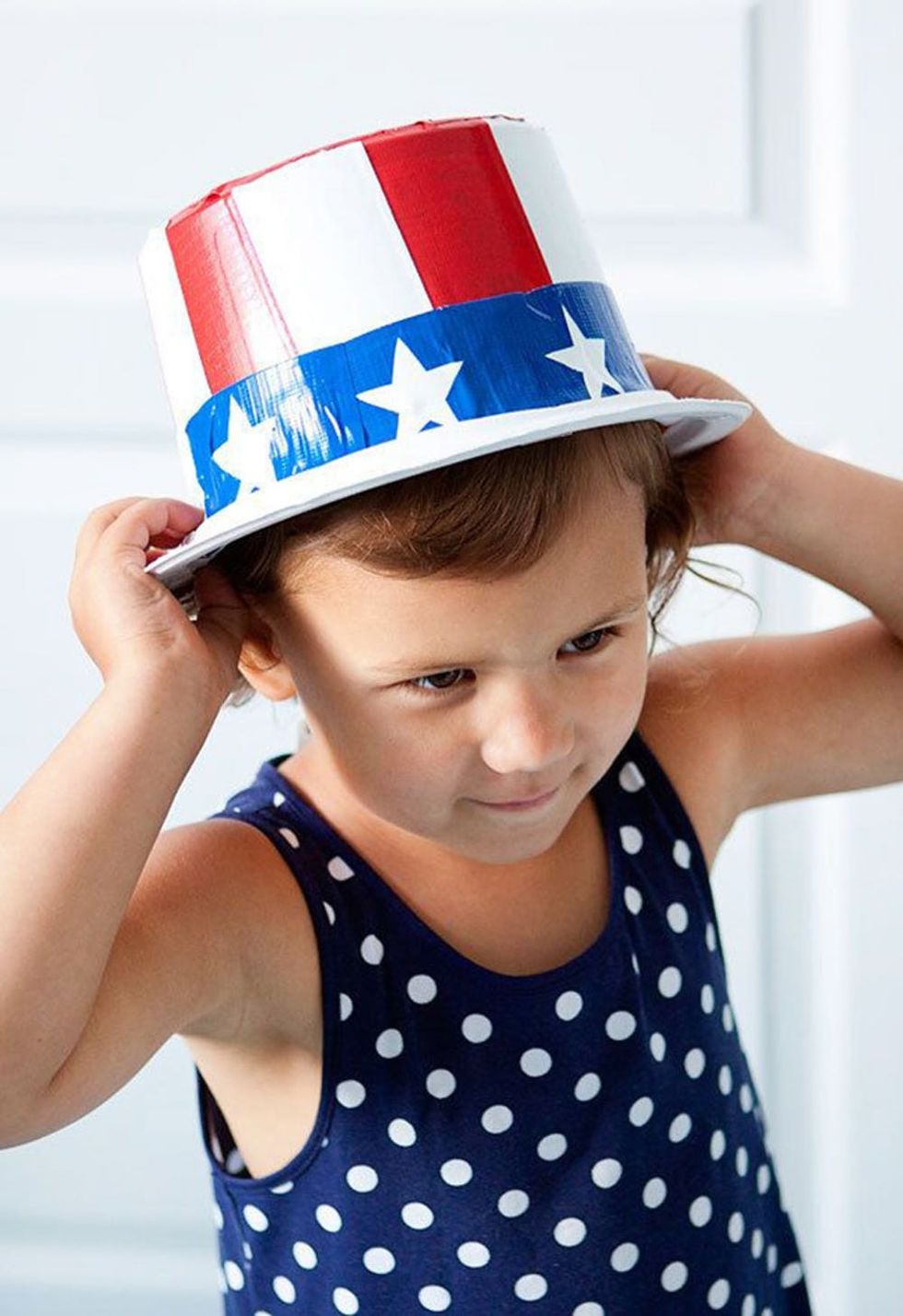 16. Uncle Sam Hat: We <3 colored tape of all kinds, so use those red, white and blue sickies — from thick duct tape to thin patterned washi — and deck out your very own Uncle Sam hat! (via Armelle)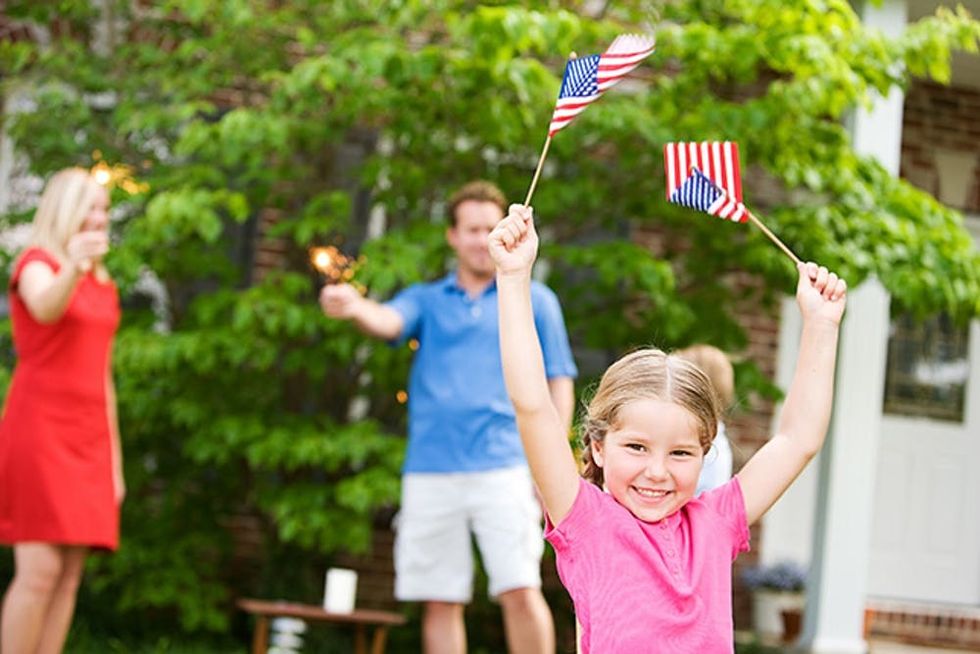 17. Lots and lots of flags ($9 for 12): You've DIY-ed show-stopping props and special ordered favors that guests will never forget, but… did you remember to buy flags? Consider this your friendly reminder ;)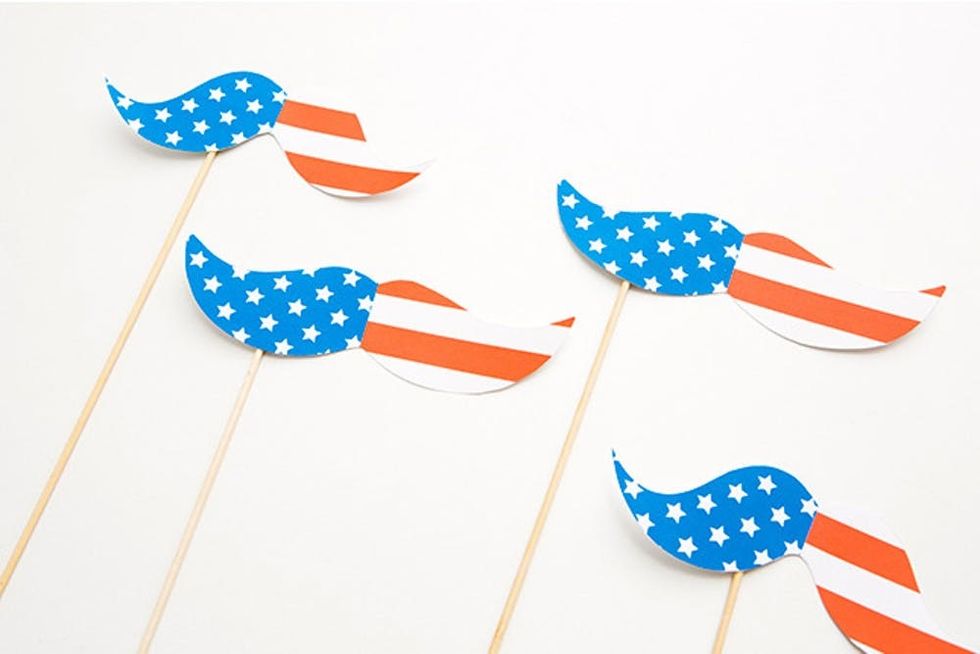 18. Patriotic Mustache Printables: Of course, there can't be a photo booth shoot without mustache props. Our kick-A designer Annie made these patriotic 'staches that you can download + DIY just like this: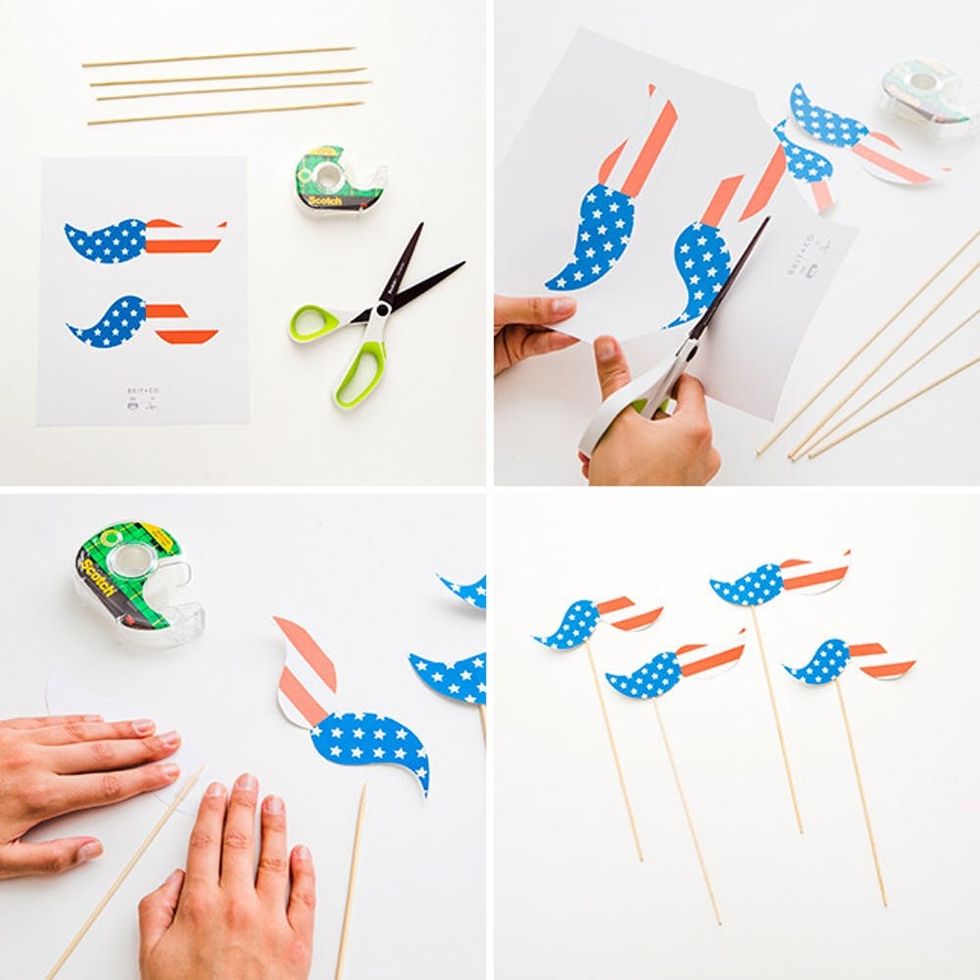 It's so simple: Cut out the printable, tape it to a wooden dowel or a skewer, and get ready to pose your silly faces off!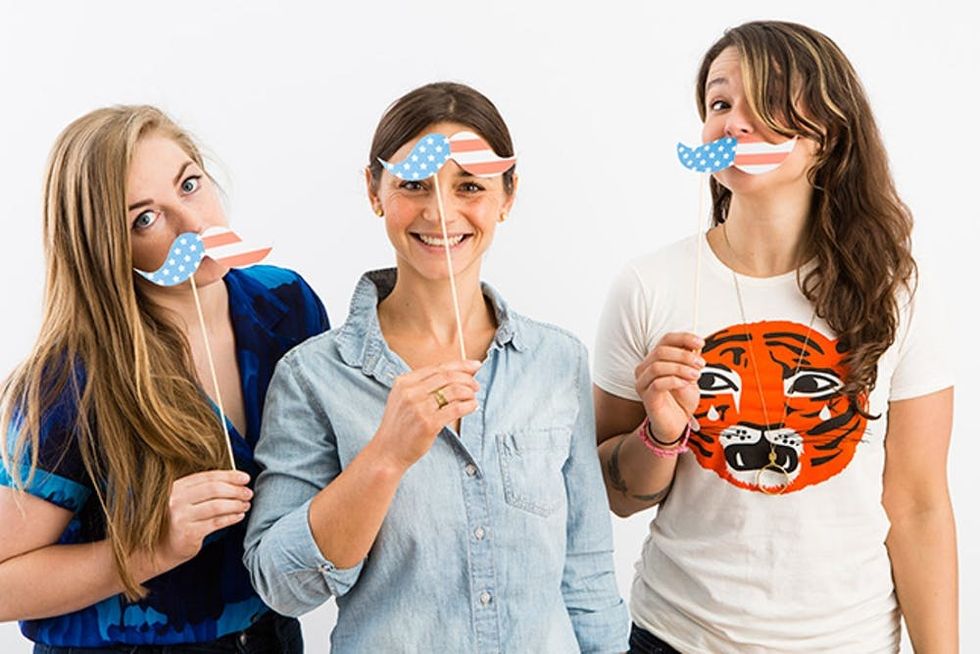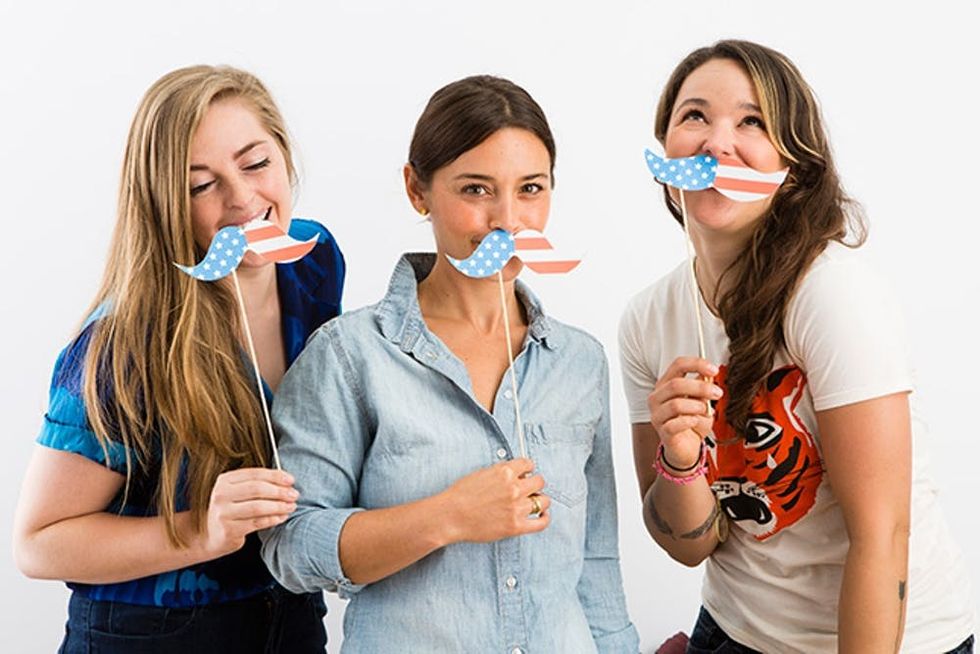 We're really good at that ;)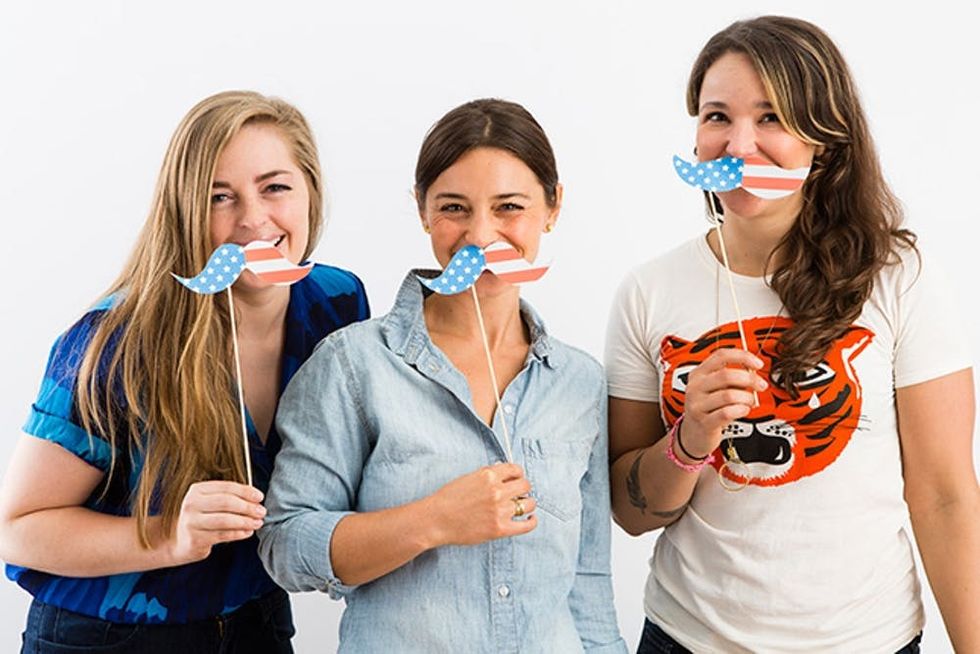 What props are you planning on rocking at your 4th of July party? Tell us how you're planning to make the day memorable in the comments below.