5 Reasons Why This Meditation App Is Ultra Popular With Celebs
Jan 19, 2017
New year, new you. Right? We know resolutions can be hard to keep, but we're rooting for you! Besides, resolutions are less about set-in-stone goals and more about trying new things and (hopefully) kicking old habits. Try to eat healthier, try to be more creative — the important part is the trying. But all that trying can be stressful; we know. Lucky for us, apps like Headspace have made meditation way more accessible even to those of us who aren't accomplished yogis. In case you think the whole "calm your mind" thing is a little hinky, you can rest assured your favorite celebrities love it.
Do you guys know about @Get_Headspace ? Its an app that teaches you how to meditate. It's kind of genius x

— Emma Watson (@EmmaWatson) July 3, 2013
---
Everyone's favorite witch isn't the only one, though; according to the LA Times, Jessica Alba, Ryan Seacrest and Jared Leto are among the app's investors, and Gwyneth Paltrow and Zach Braff are among the app's biggest fans. Here's why people love it. Minka Kelly has personally told Brit + Co she's a fan.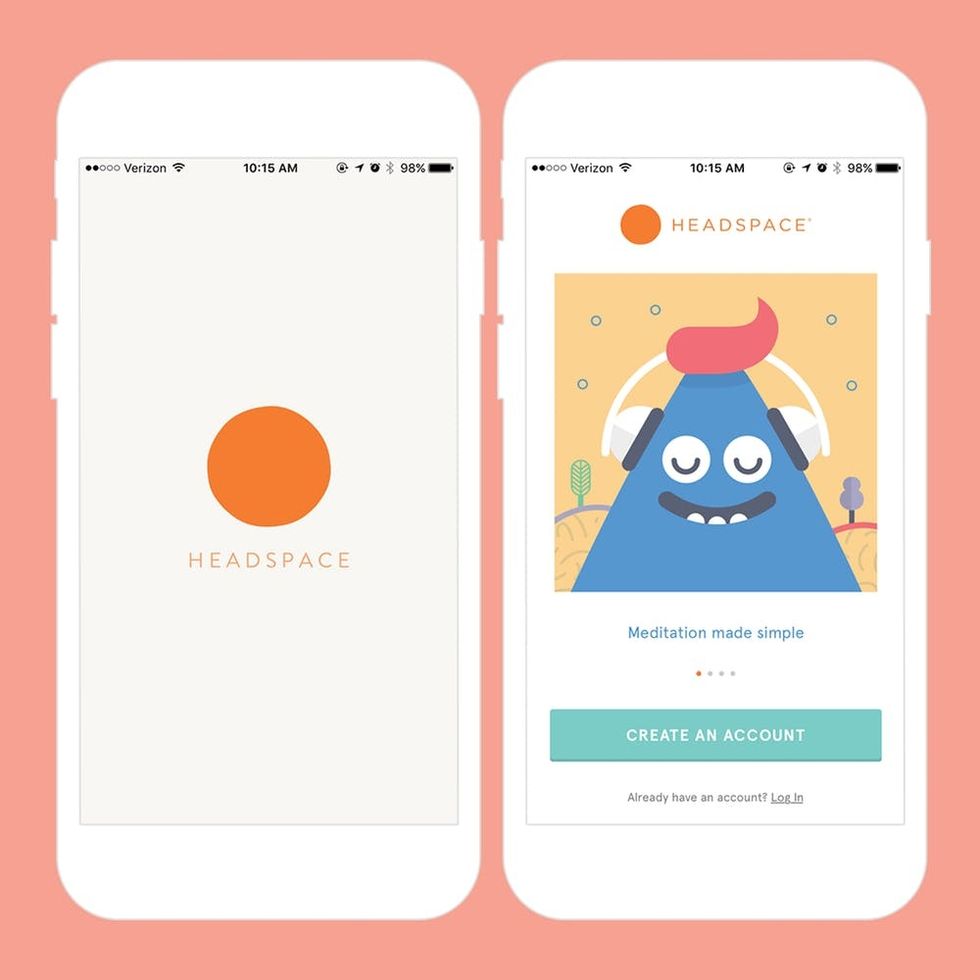 1. It's calming right from the start. Headspace immediately does away with anything unnecessary. It has some adorable illustrations, but otherwise the app is minimalistic to the max (maximally minimalistic?). The lack of clutter helps you declutter your mind right away.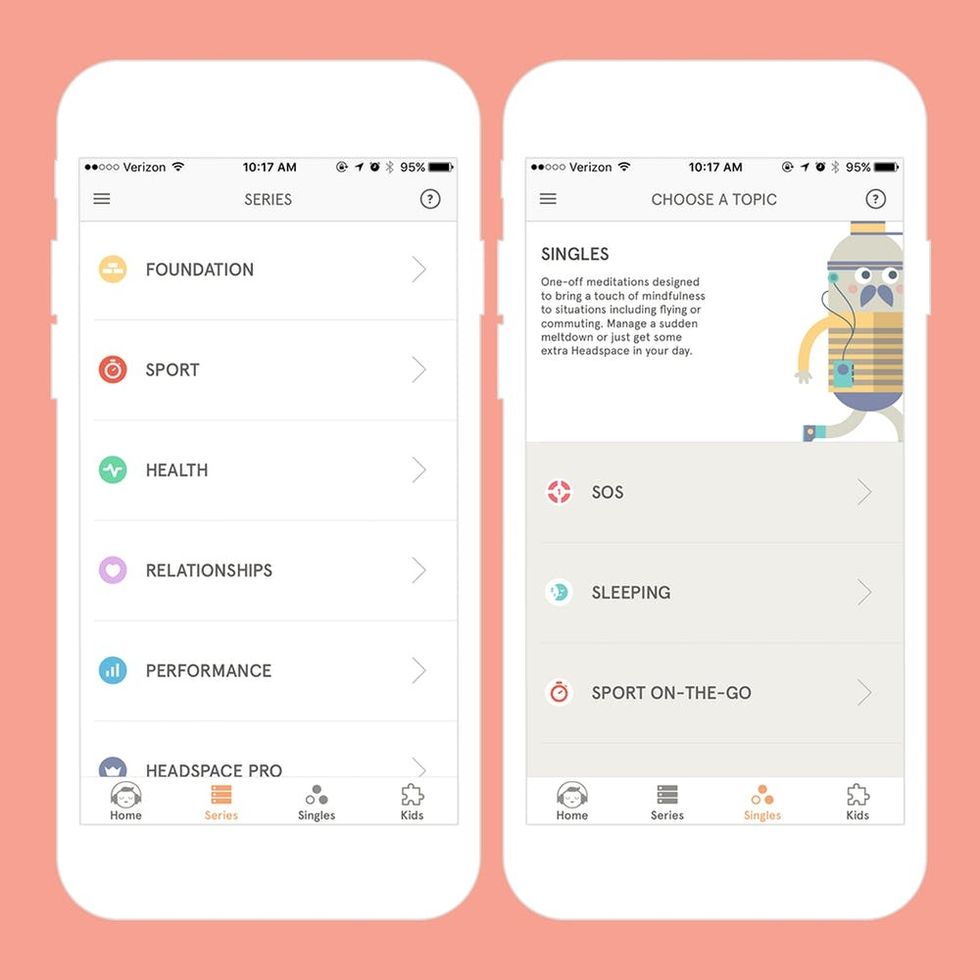 2. There are meditations for every need. Going through a tough spot with your S.O.? Stress at work? Feeling depressed? There are tons of topics to choose from, depending on what you need. Health topics include Anxiety, Sleep, Self-Esteem, Pregnancy and more. Relationships topics include Patience, Kindness, Change, Appreciation, etc. Under performance you'll find Creativity, Focus, Happiness and Balance. Sports contains Competition, Focus, Motivation and Training. There's even a series of pro sessions, taglined "less guidance, more silence. 10-day packs to help you overcome common obstacles, whilst deepening your practice."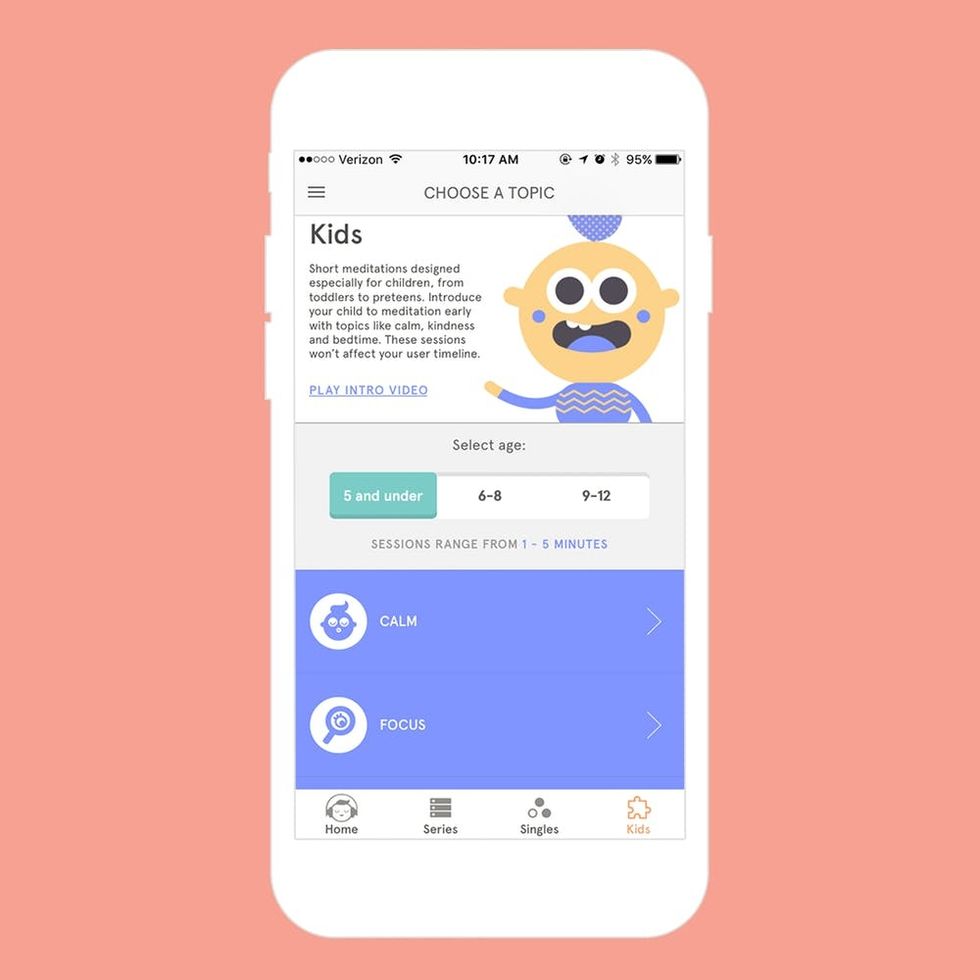 3. There's something for the little ones. The little humans in your family aren't forgotten — there are sessions for tiny tots up to 12-year-olds. These sessions include Calm, Focus, Kindness, Sleep and Wake Up. Starting meditation at a young age will definitely make it easier as they grow up!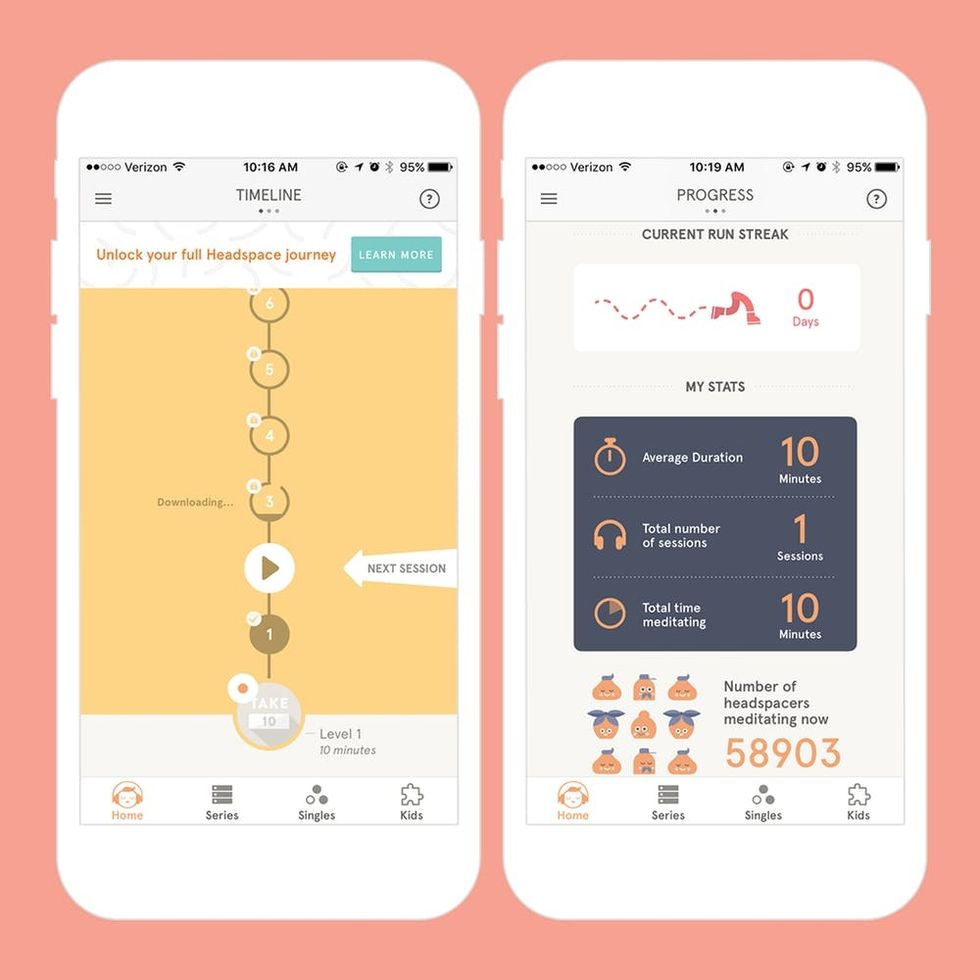 4. Track your progress. The app breaks down your series into timelines, so you can see what you've completed and what you still have left. If you swipe left from the timeline screen, you'll see more detailed statistics, like how many sessions you've completed, how long on average you've spent per session, how much time total you've spent meditating and more! No one's grading you on your meditation skills, but it helps to see it quantified so you can be proud of how well you're doing.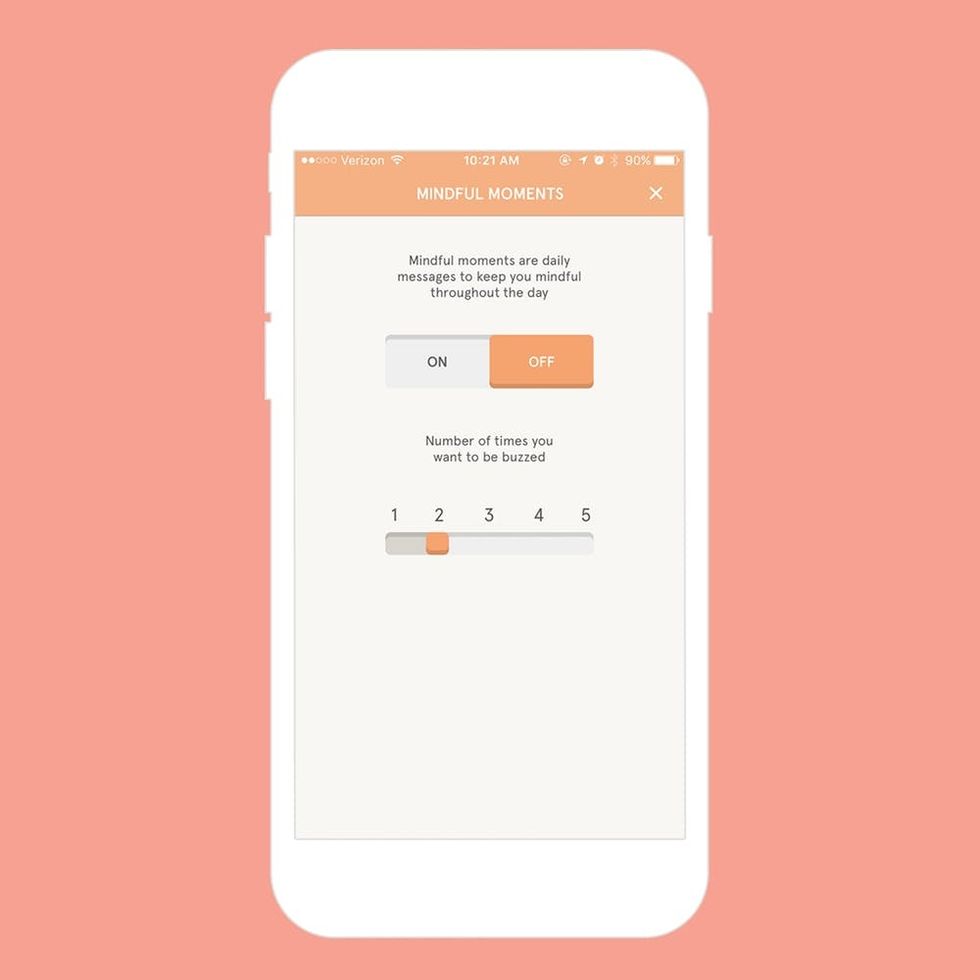 5. Find mindful moments. We know you're totally killing it already, but it never hurts to get little reminders throughout the day to keep practicing mindfulness. It doesn't mean you have to drop everything and meditate wherever you are, but even if you close your eyes for a minute, you're boosting your ability to be mindful whenever, wherever.
The nitty gritty.
Here's how it works. You can listen to the first few sessions for free before you need to subscribe. Subscriptions either cost you $12.99 a month, charged monthly, $7.92 a month, charged annually or $399.99 for unlimited, forever access. It might seem like a lot, but maybe not so much when you think about the benefits your mind will reap. After all, your body isn't the only thing that needs to stay healthy!
Bonus!
If you still aren't sold on the whole idea, we feel you. It can be scary to try something new, and we understand being a little skeptical about how an app could possibly accomplish so much. Maybe reading about it would help!
Headspace founder Andy Puddicombe wrote a book (just last year, so don't worry about outdated info) to explain the benefits of mindfulness. It's only available in paperback form on Amazon, but it costs less than a one-month subscription to the app, and just think how cute it'll look on your nightstand!
DL It: Free on iOS and Android
Do you practice mindfulness? Would you use Headspace? Tell us @BritandCo!
Brit + Co may at times use affiliate links to promote products sold by others, but always offers genuine editorial recommendations.
(Photos via Headspace, Amazon + Getty)
Shea Lignitz
Shea can be found in the nearest bookstore or brewery, exploring the great outdoors, or blasting Led Zeppelin. She grew up in the cold and rain of Northern California's redwoods but is currently wandering around Texas.
Health