9 Cool & Unusual Races to Run This Year
Mar 27, 2012
After our recent post about The Color Run, we were so inspired by finding cool and unusual races that we rounded up nearly 10 more fitness events you won't want to miss. We recommend grabbing some friends and signing up together — these races would be a fantastic way to celebrate a birthday, bachelor/bachelorette party, or other major life event.
---
Our biggest dilemma? Deciding how we're going to run all of them! We can't pick just one. Which are your favorites?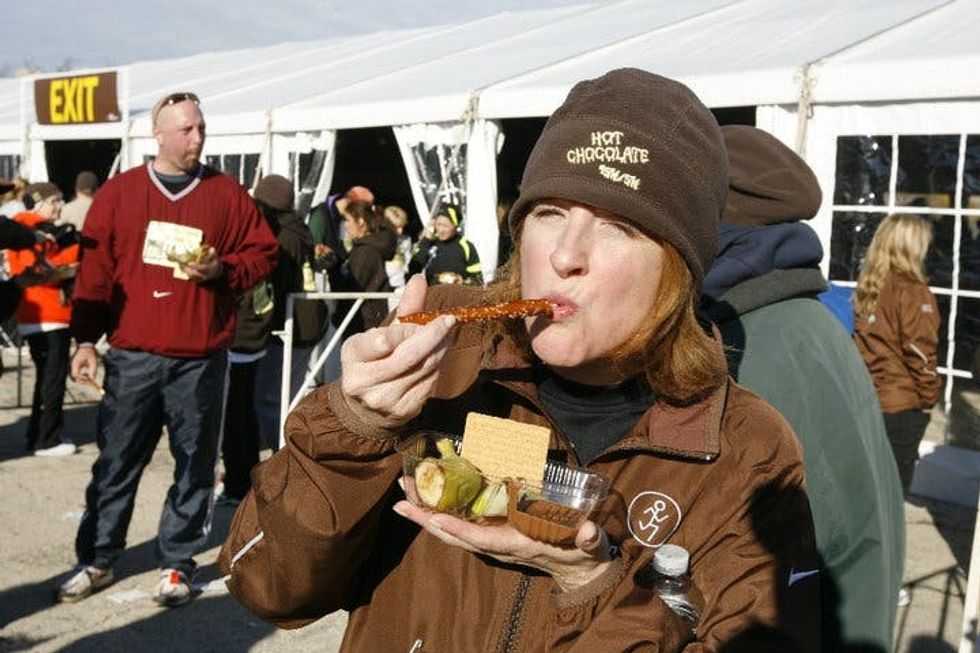 As if mud runs weren't messy and challenging enough, the new "ultimate mud run" kicks it up a notch by being the first-ever night time mud run held in the U.S. It's a 7+ mile course over uneven, wet grounds with 25 obstacles you must overcome. All obstacles are lit with spotlights and neon colors, and the entire path is illuminated with tiki torches and other innovative lighting systems. The run is being held in New Jersey, Florida, California, Massachusetts and Georgia.
Brit Morin
Hi, I'm Brit, the founder and CEO of Brit + Co. I'm a young mom of two, tech nerd and design-inclined lady who has a zillion hobbies and curious about... just about everything! My mission from the beginning has been to unlock women's creativity and courage to try new things so that they can find the path to their true passions.
Health