The Recipe You HAVE to Steal from San Francisco
Apr 27, 2018

Cookboomarked! is our new series where we review the latest cookbooks from the foodie influencers you follow. Check back often to find out which new releases are worth your hard-earned cash and the recipes you should try first from each.
---
San Francisco is the birthplace of some of this country's signature staples — sourdough bread bowls, cioppino seafood stew, and Its-Its ice cream sandwiches. While there are so many more delicious tastes associated with the city by the bay that are worth the trip for a bite, if a flight to San Francisco isn't in your budget, cookbook author Stephanie Rosenbaum Klassen has put together a collection of simple recipes called A Little Taste of San Francisco ($12). Klassen talked with us about her favorite sights and tastes of San Francisco and how she pulled it all together in one book.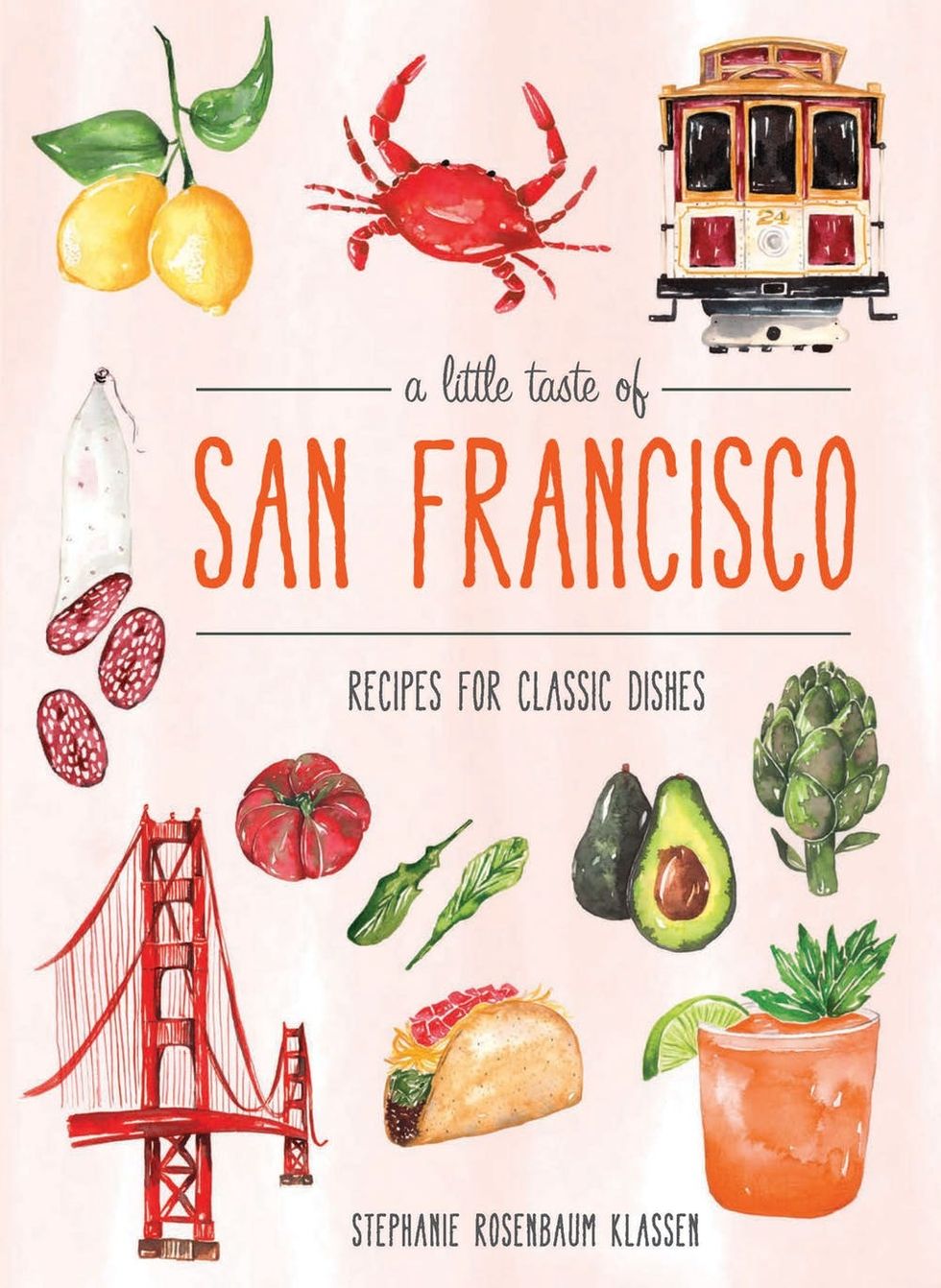 Brit + Co: What's your favorite spot to dine in San Francisco? Did it appear in the book?
Stephanie Rosenbaum Klassen: Delfina has been a favorite since they first opened. The service is great, and I could eat their insalata del campo every night. I never stand in line at Bi-Rite Creamery — I go straight down the street for popsicles and soft-serve at their second window. And while I love a fancy wood-fired pizza, sometimes you just need a good cheap slice, and for that, Arinell Pizza has the most New York-y of New York style slices.
I didn't include many restaurant-specific recipes, because those dishes are often pretty complicated, and the recipes in this book had to fit on two small pages, max. We wanted to focus less on specific restaurant creations and more on dishes that you might find in any number of places around the city — like cioppino, carnitas tacos, and shrimp dumplings. The one exception is a simplified version of the roast chicken with bread salad from Zuni Café. It's iconic, and also a dish that's brilliant in its simplicity.
B+C: San Francisco has so much to offer in terms of neighborhoods and foods characteristic of each, how did you decide what to include?
SRK: A big part of the audience for this book is visitors, so we did have to focus on the parts of the city that visitors would love and recognize, so, Fisherman's Wharf, North Beach, Chinatown, [and] the Mission all got representation. I'm pleased that we got Ballpark Garlic Fries in there, too! The beautiful illustrations by Courtney Jentzen do a great job in bringing the city to life, from places that everyone knows like the Golden Gate Bridge to local treasures like the tiled steps of 16th Avenue.
B+C: What sights and smells distinctly remind you of San Francisco?
SRK: Rosemary and lavender, since they grow everywhere around the city. Riding the 22 Fillmore to Potrero Hill, there was always a moment when the bus started crawling up the hill near the Anchor Brewing Company, and the air filled with the smell of burnt toast. Weed, of course, which used to be a Haight Street thing and is now ubiquitous. A particular tree — I think it's escallonia — that grows all through Golden Gate Park and smells like maple syrup.
I love the Bay Lights at night, which turned our workhorse bridge into a really cool piece of abstract public art, but mostly, my favorite parts of the city are the everyday neighborhoods where so many different people live and work. The fact that anyone can hop on the N-Judah and be walking next to the ocean in less than an hour still makes me think we are so, so lucky. San Francisco has a particular clear light that's unique to this city. The very first day I arrived here, I sat up in Buena Vista Park and watched big white clouds scudding across this brilliant blue sky, surrounded by this amazing light and the smell of trees and the ocean, and thought, "I could be happy every day here." And that's pretty much been true.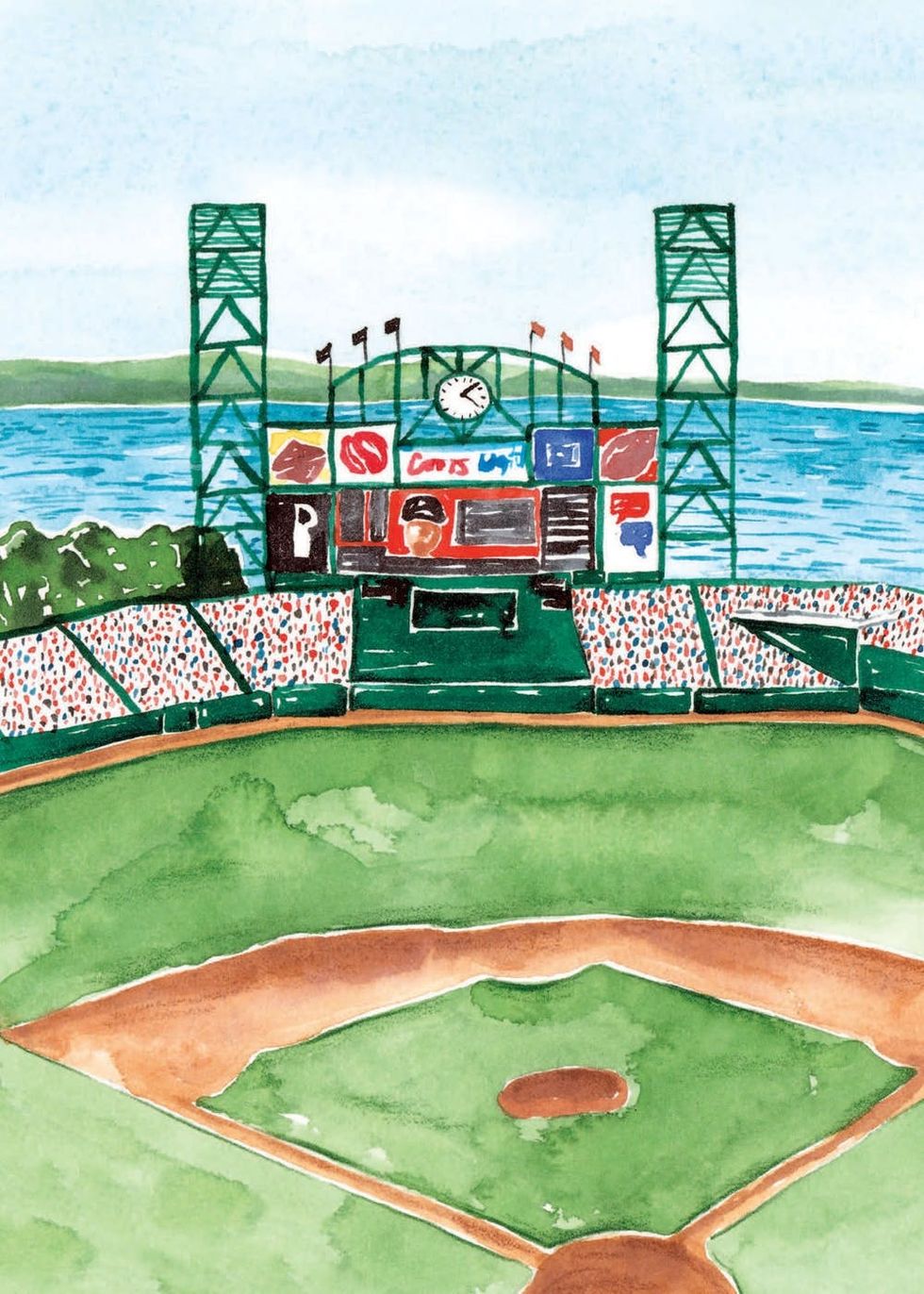 Try your hand at one of Klassen's San Francisco recipes below and bring A Little Taste of San Francisco into your own kitchen.
ballpark garlic fries
(Makes 4 to 6 servings)
Ingredients:
Directions:
Show us your favorite taste of San Francisco on Instagram.
This interview has been edited for length and clarity.
Brit + Co may at times use affiliate links to promote products sold by others, but always offers genuine editorial recommendations.
(Illustrations by Courtney Jentzen / Weldon Owen Publishing )