How to Get Rid of Pop-Up Ads on Your Smartphone
Sep 11, 2015
It seems like pop-up ads happen on a daily basis when you're just trying to virtual window-shop on your go-to online store. Multiple times. Sick of that annoyance? Well, the future looks ad-free for everyone. One of the most popular ad-blocking apps for desktop just dropped a mobile version for all Android and iOS users to DL.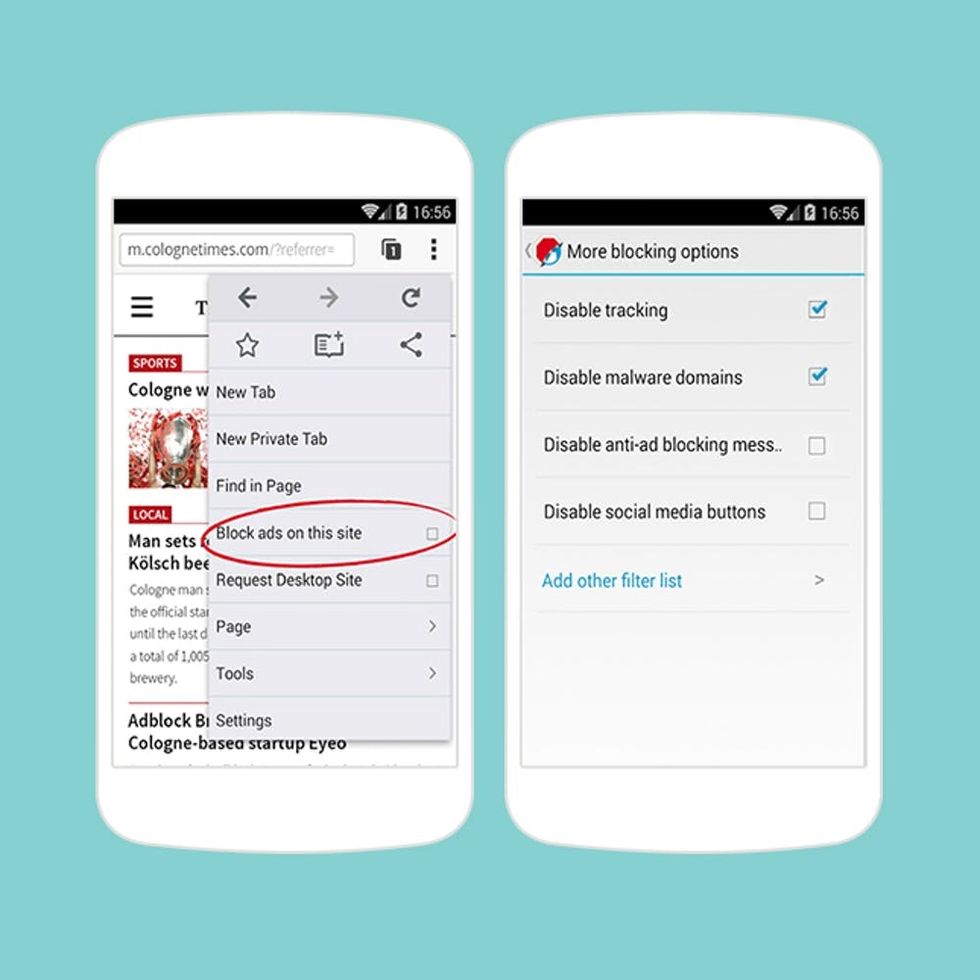 ---
That app is Adblock Browser (Free on iOS + Android). After downloading this app to your device, your Internet browsing will be worry- and annoyance-free on that small screen of yours forever more.
As if killings ads wasn't good enough, this browsing tool does even more. The simple-to-use browser (aren't all browsers easy to use though?) promises you can search the web on your phone privately and securely by blocking malware, tracking capabilities (i.e. cookies) and more while simultaneously saving your data usage and using less battery, as load speeds are faster thanks to no pop-up ads. *DLs Adblock Browser immediately and never returns to Safari again.*
Will you DL and use this ad-blocking app? Let us know in the comments.
Tech