7 of the Coolest Tech We Saw at Adobe MAX 2015
Oct 07, 2015
If you're into cool design elements, fonts and all things Photoshop, then you know Adobe has that creative tech on lock. We were lucky enough to get a sneak peek at all the latest updates from Adobe at their Adobe MAX 2015 Creativity Conference in Los Angeles. The showcase took place at "Max Sneaks," Adobe's annual preview of its latest and greatest tech, and let's just say that we geeked out a bit (okay, A LOT) over all the new design and photo options. Max Sneaks co-host Nick Offerman (aka Ron Swanson) summed up the night best with this brilliant quote: "This is some crazy future sh*t here." Scroll on to learn more about the future of design tech.
---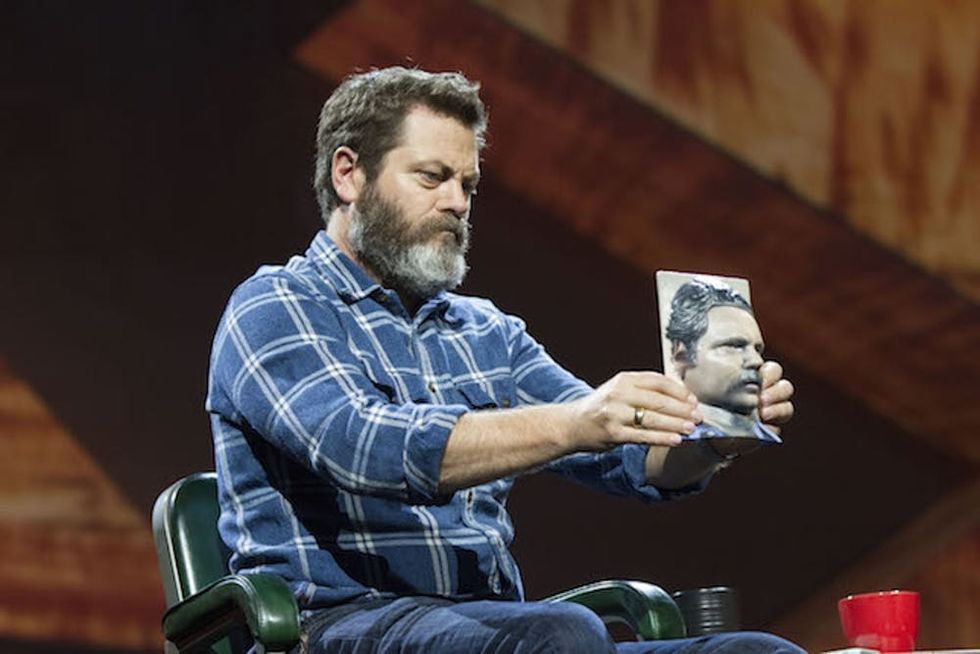 1. 3D Portraits. Sure, Photoshop can already create 3D images, but with this automated update, you can now turn faces into a 3D objects. The plug-in will auto detect where a person's eyes and face are, then you select the hair and specify the position of the neck and shoulders. Hit process and within seconds (really!), you'll have a 3D rendering of that person's face. Send your file it to a 3D printer, and you can have a custom portrait made. Nick Offerman watched on stage as his portrait was turned into a 3D image in real time, to which he declared, "It's hunk-ifying." (Photo via Elizabeth Lippman)
Defusing Photobombs.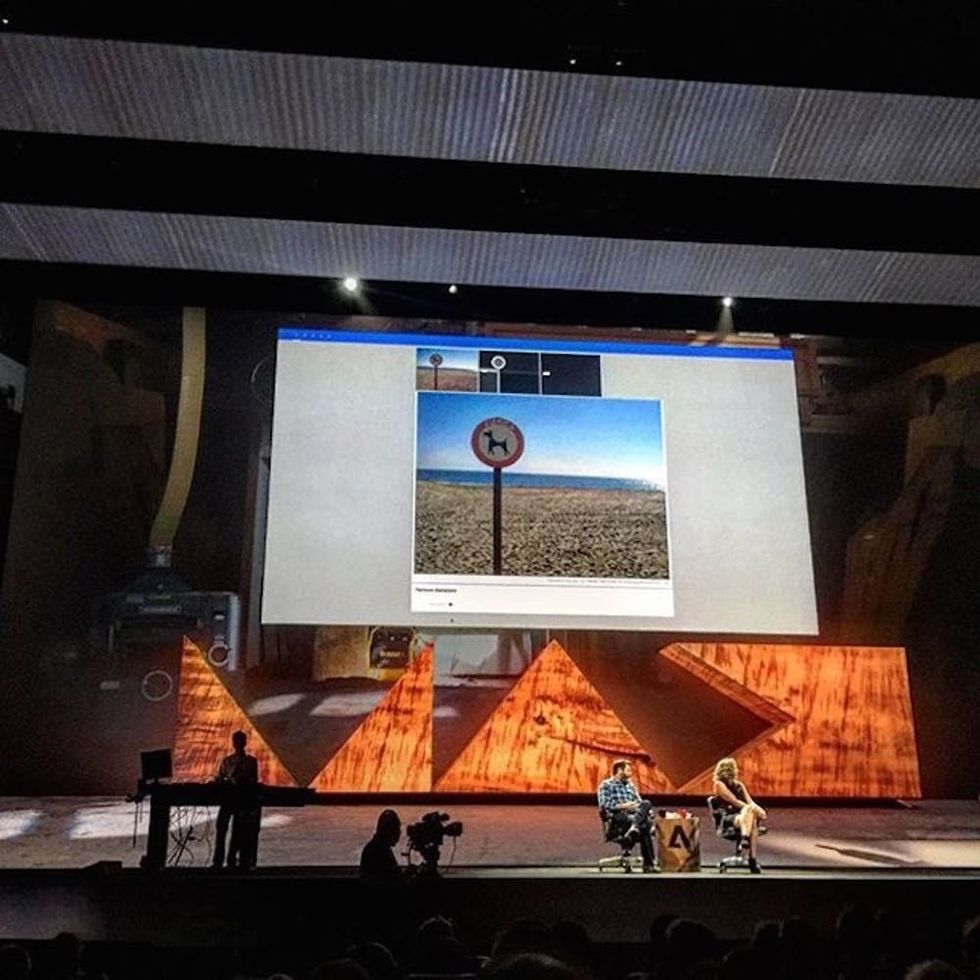 Deep Font.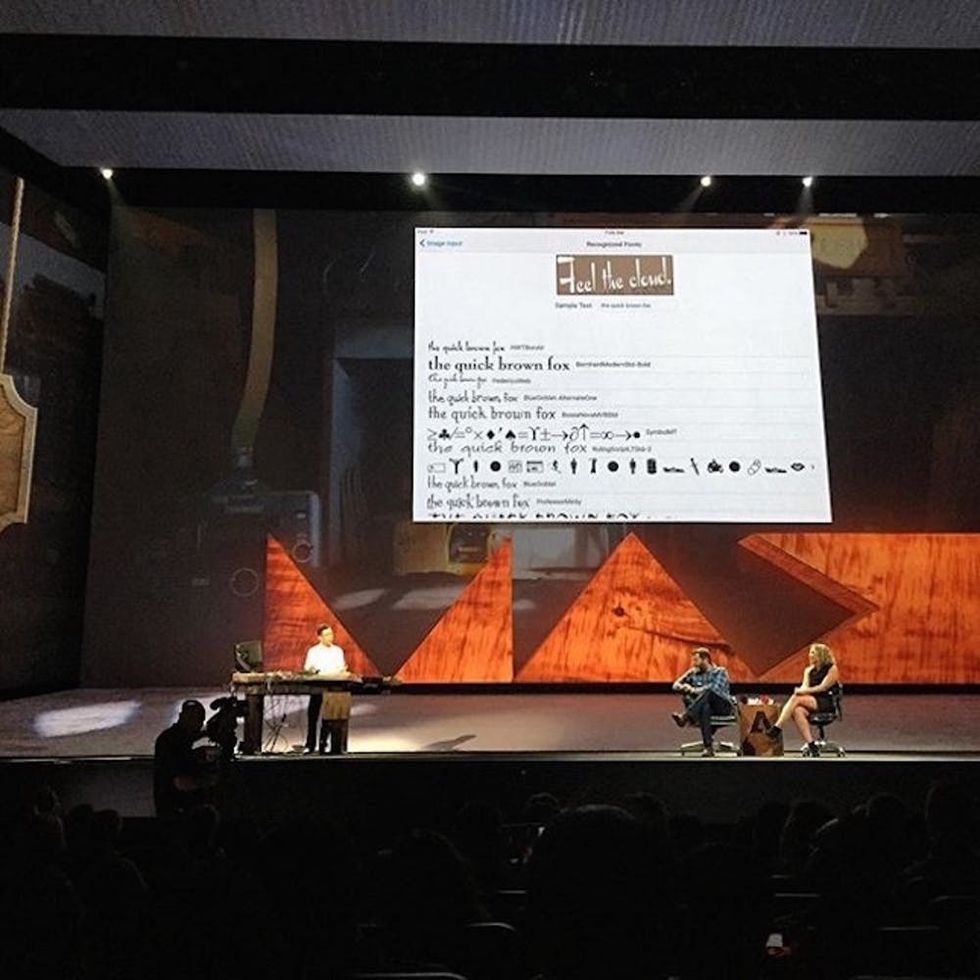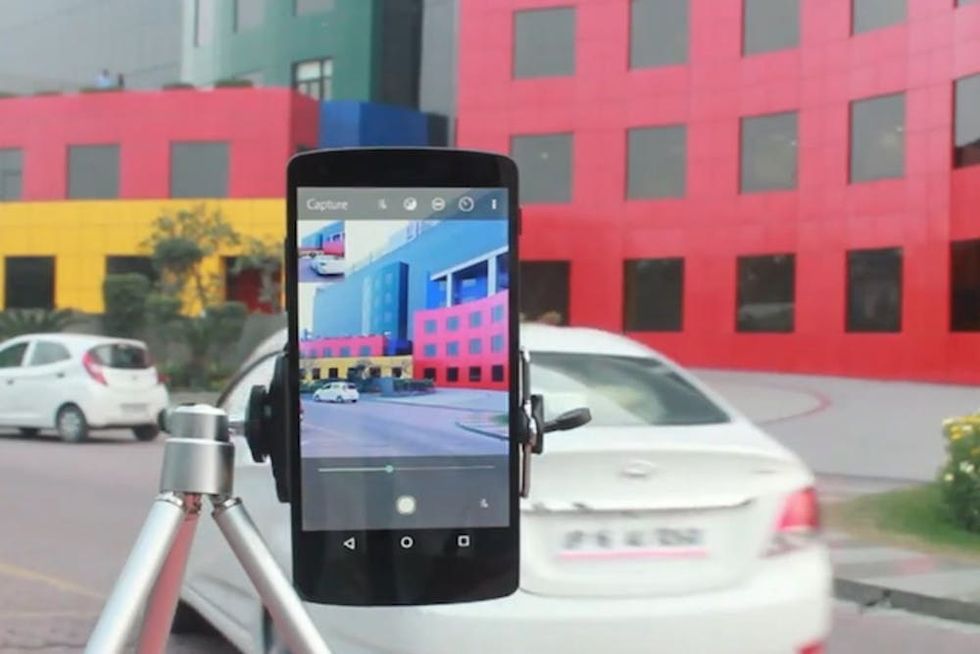 4. Project Faces. Still haven't found your perfect font? Now you can customize your own with sliders that allow you to adjust the weight, width, crossbar and contrast of fonts. Serifs can be adjusted to control the curve of a letter. Effects can add lines, adjust offset, jitter (to make the letter move) and even make a stencil outline. Export your finished custom font into Illustrator and make it your own.
5. Monument Mode. Picture this: You're standing in front of the Eiffel Tower and you want a still image of the monument itself, except there are about a million tourists who also want the same shot and are milling about in the frame. You can't exactly whisk away a crowd, but with Monument Mode, you can instantly remove moving objects like tourists in the foreground. Nick Offerman demonstrated the tech for us by running around on stage while Monument Mode made him digitally disappear from the final image. Say hello to a whole new definition of ghosting! (Photo via Adobe)
Louper.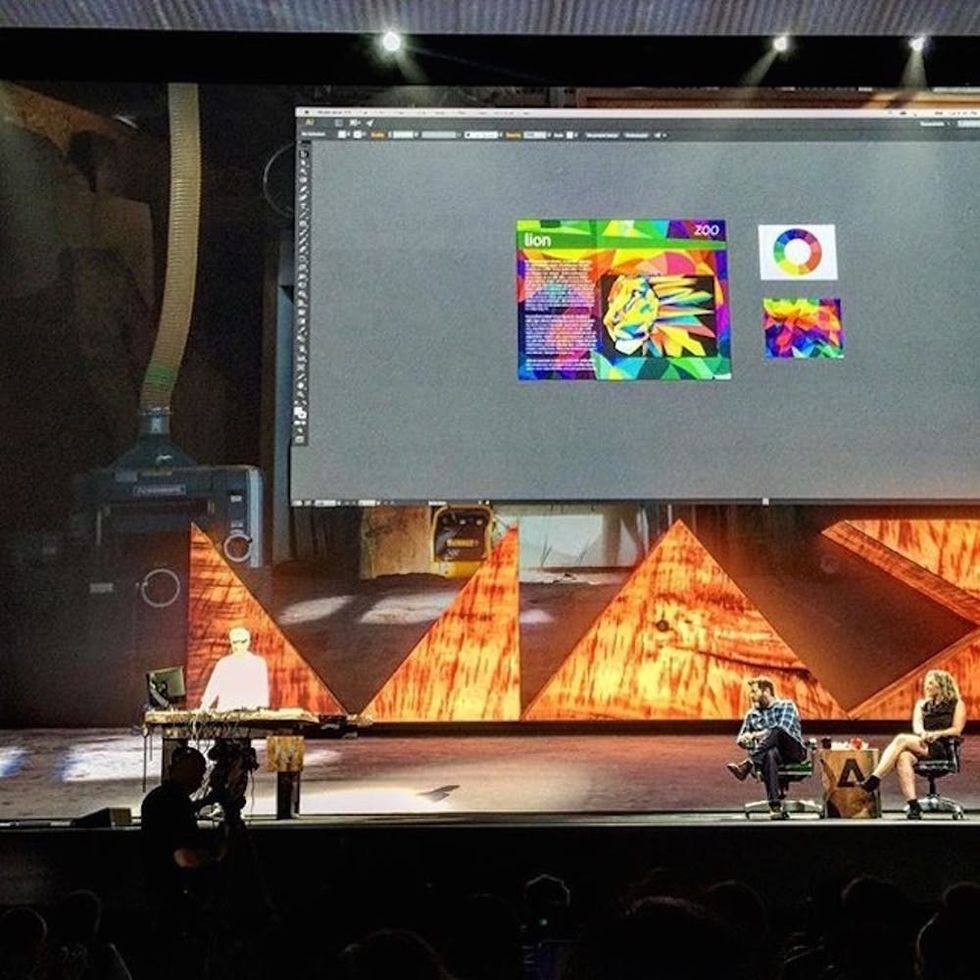 Jennifer Chen
Jennifer Chen is a freelance writer and editor living in Los Angeles. She's written for O, The Oprah Magazine, Good Housekeeping, Real Simple, and several other publications. When she's not cooking delicious vegan meals, she's hanging out with her TV writer husband and twin girls.