How to DIY an Easy Ariana Grande Costume for Halloween
Oct 19, 2015
As much as Ariana Grande loves wearing her (newly platinum) hair in a high ponytail, the pop star might love dressing up for Halloween even more. She's chronicled her over-the-top costumes on Instagram almost as much as we have, and since we appreciate a gal who can get as into the season's festivities as much as we do, we couldn't help but use her as our muse to inspire a last minute Halloween costume perfect for any kind of party. Grab your straightener and elastics: We're showing you how to DIY Ariana Grande's signature high-pony hairstyle — cat ear headband included — in just five steps.
---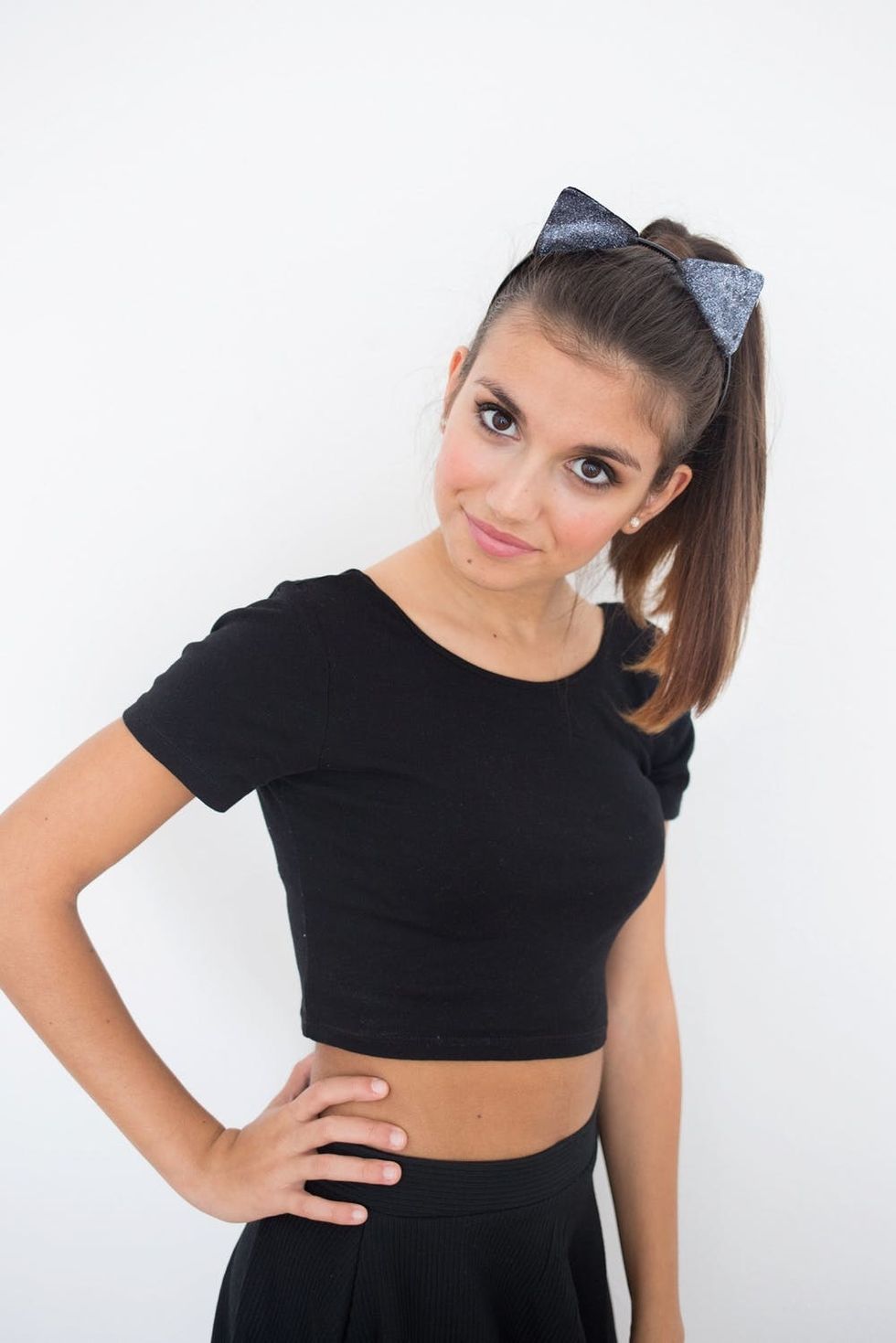 PREP: BRUSH YOUR HAIR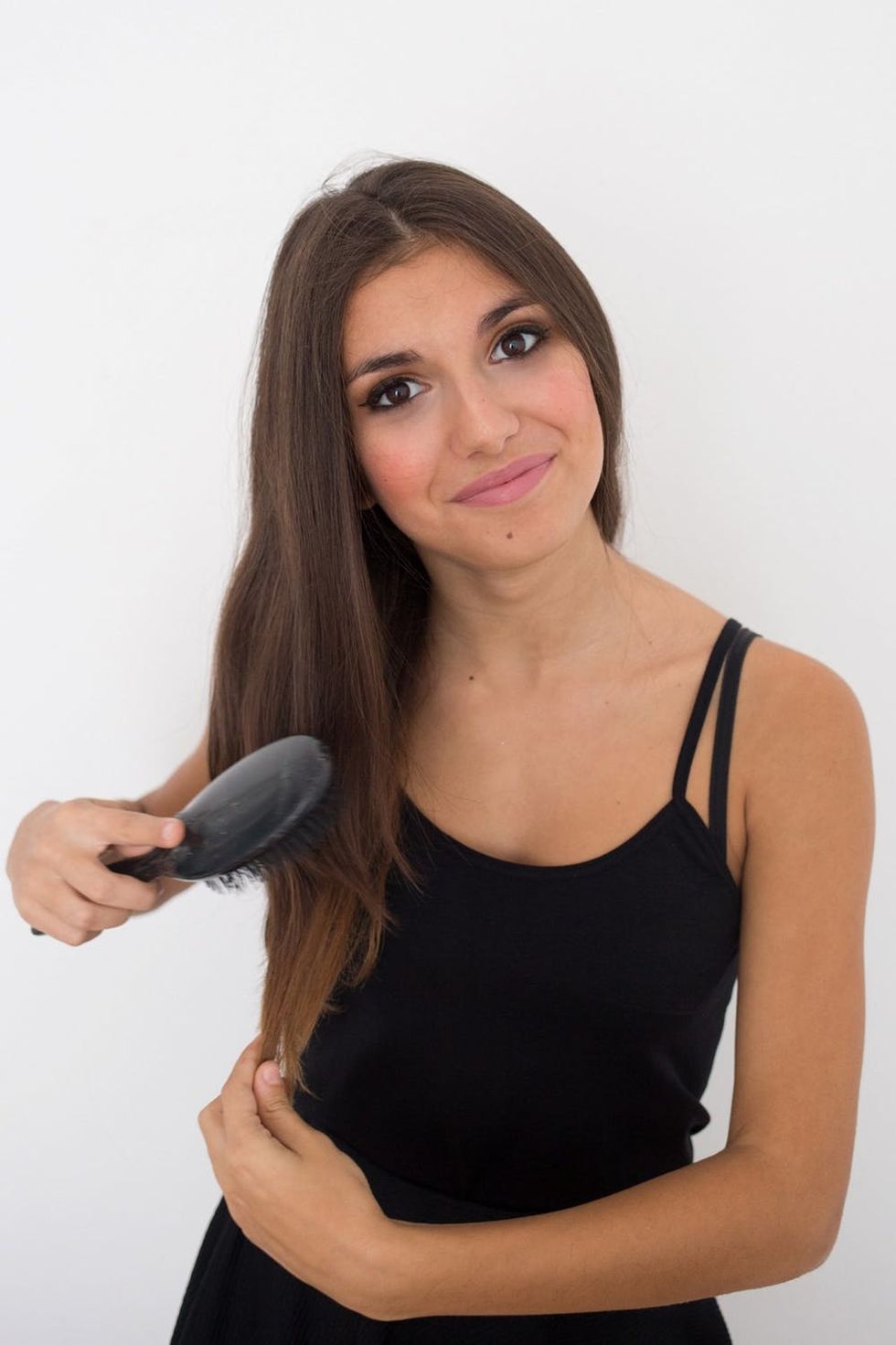 The essential step before using any kind of styling tools is to brush your hair so that it's smooth tangle-free all over.
STEP 1: SECTION HAIR + FLAT IRON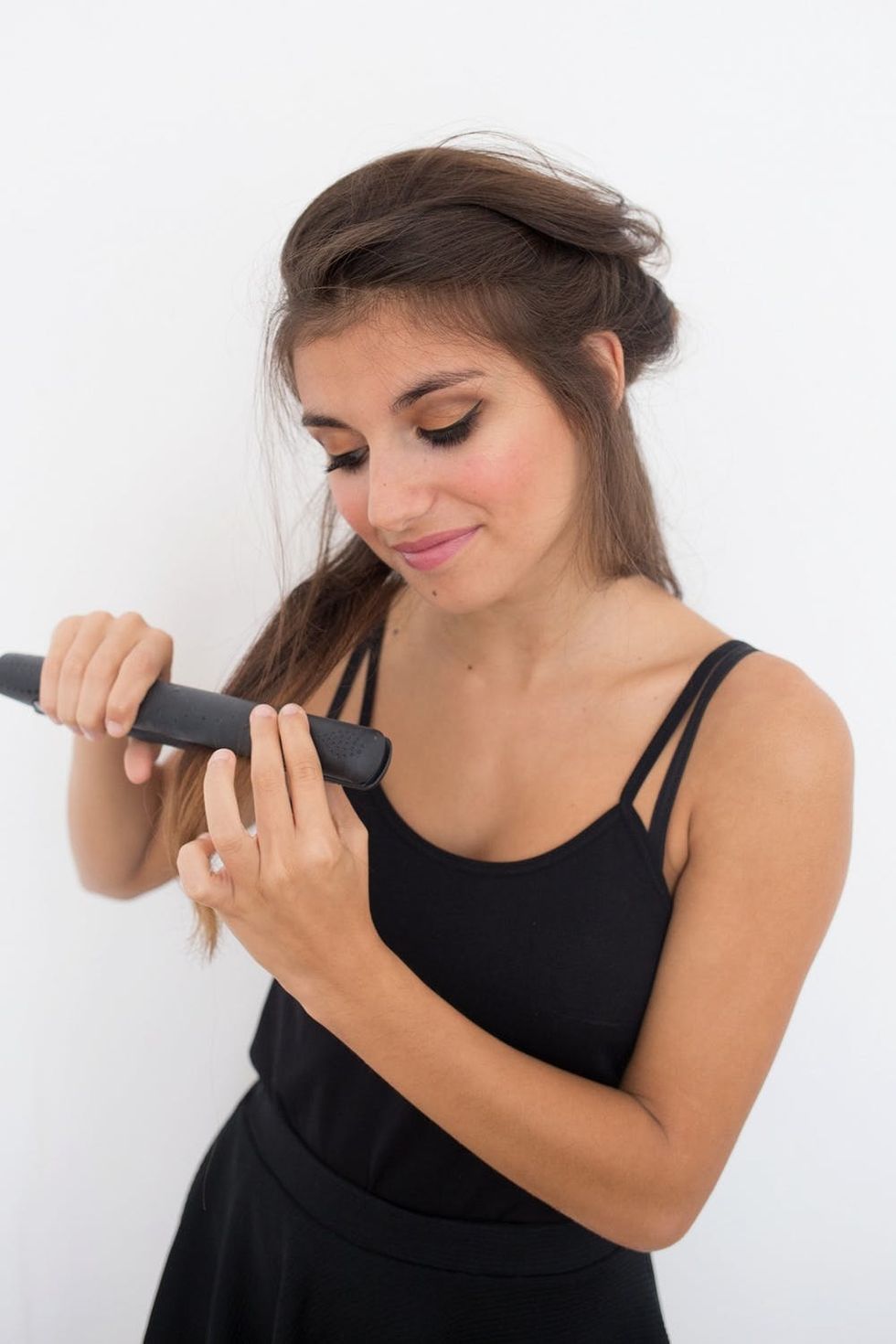 Another trick to get perfectly straight hair is to work with sub-sections. We're going to make three, starting from the bottom and working way up to the top of the head, spraying a little bit of heat protector on each section as you go. Once your hair is completely sprayed, grab a 2-inch section and flat iron from the roots until you reach the ends. Repeat, pulling down subsections of hair to work with until you are done.
STEP 3: HIGH PONY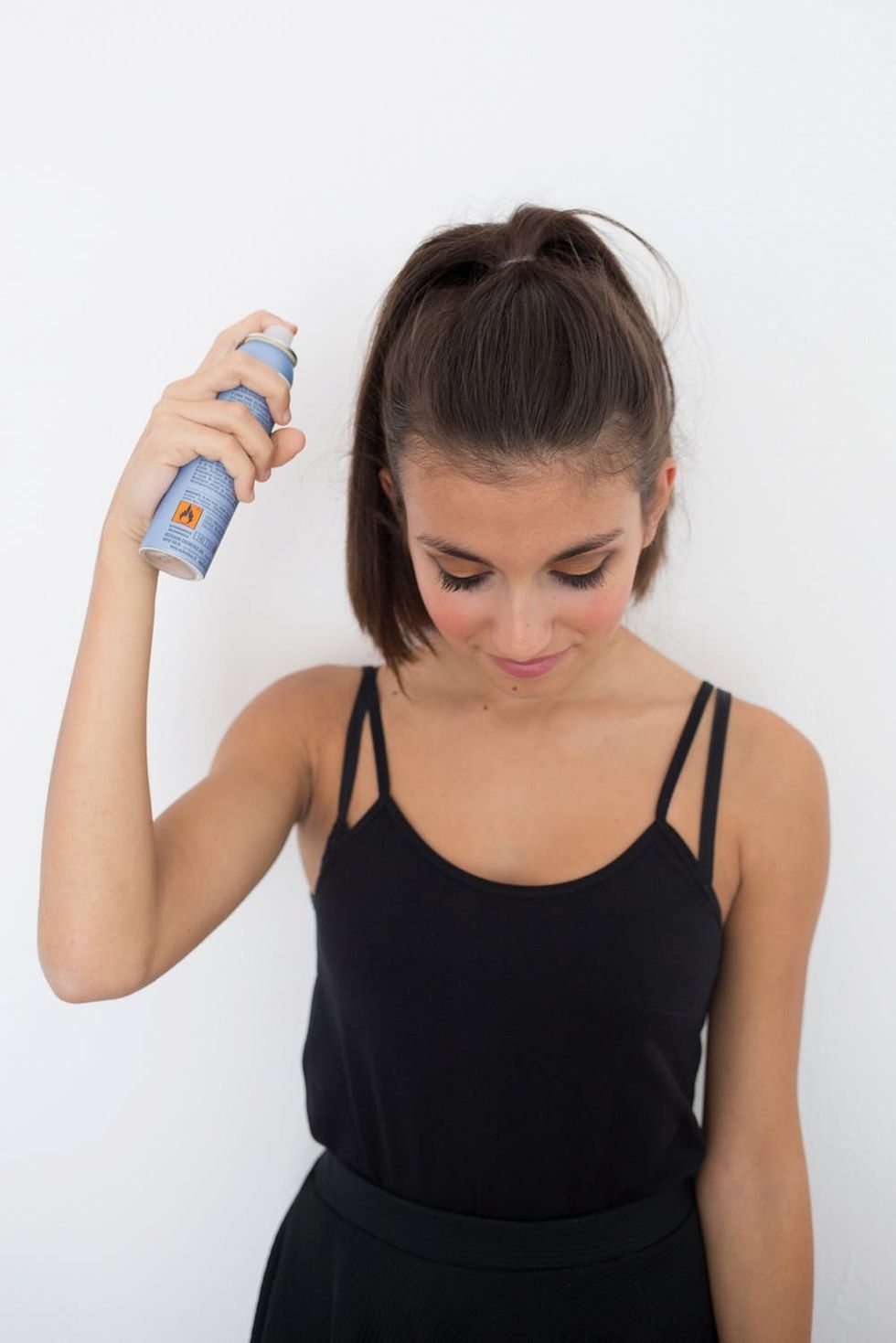 Time to whip your hair into Ariana's signature updo, so pull your hair up into a high ponytail and secure it with an elastic. Don't worry too much about the elastic type you're using — we're going to end up covering it. Use a hair spray or hair wax to lay any unruly hairs down — we really want this style to look as sleek and polished as possible.
STEP 4: WRAP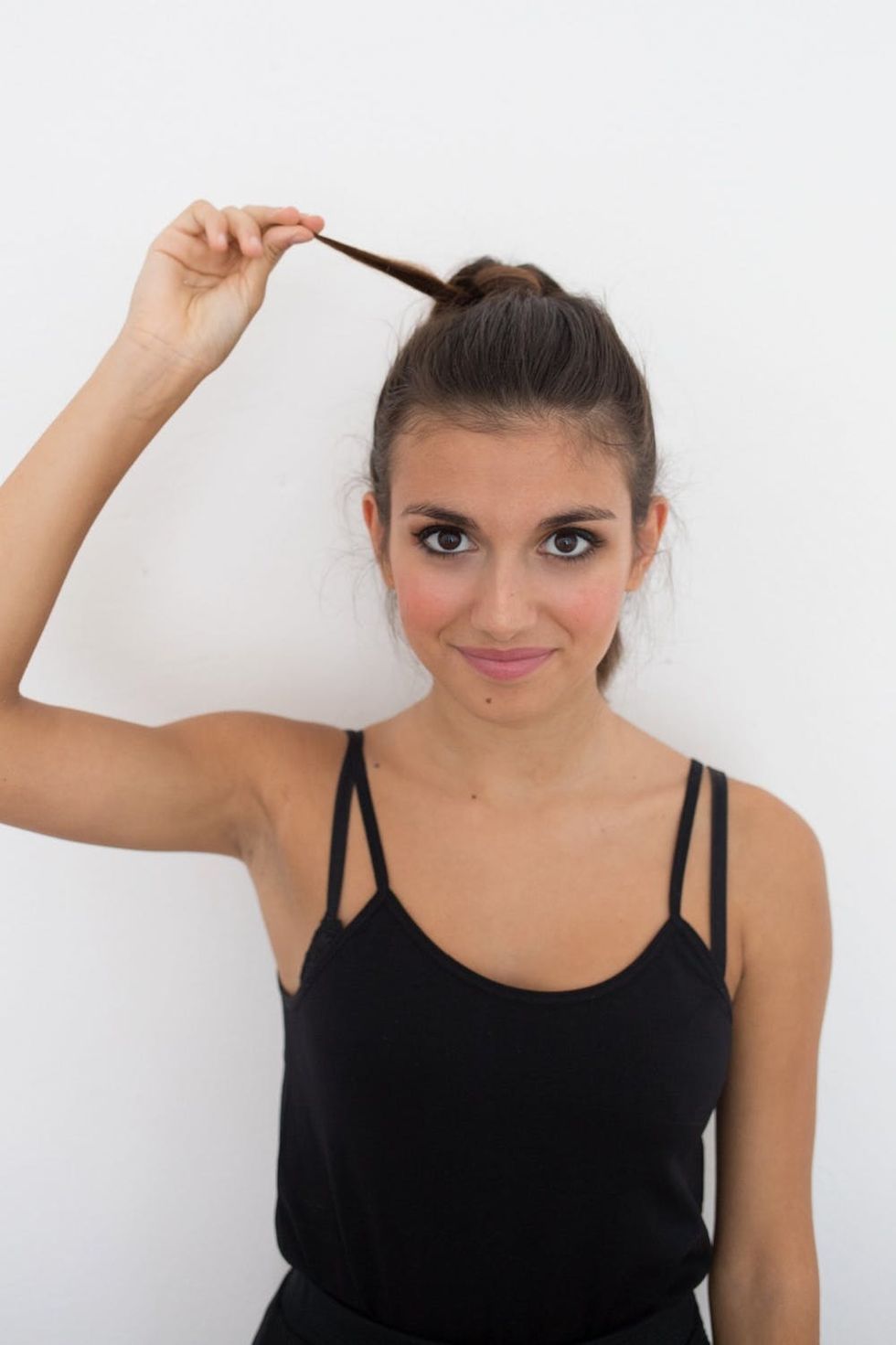 Now, take a 1/2 inch section of hair and wrap it around the base of your ponytail. Bobby pin it underneath your pony to make sure it's hidden and you're done! Now, onto the cat ears:
STEP 5: How to DIY Ariana Grande CAT EARS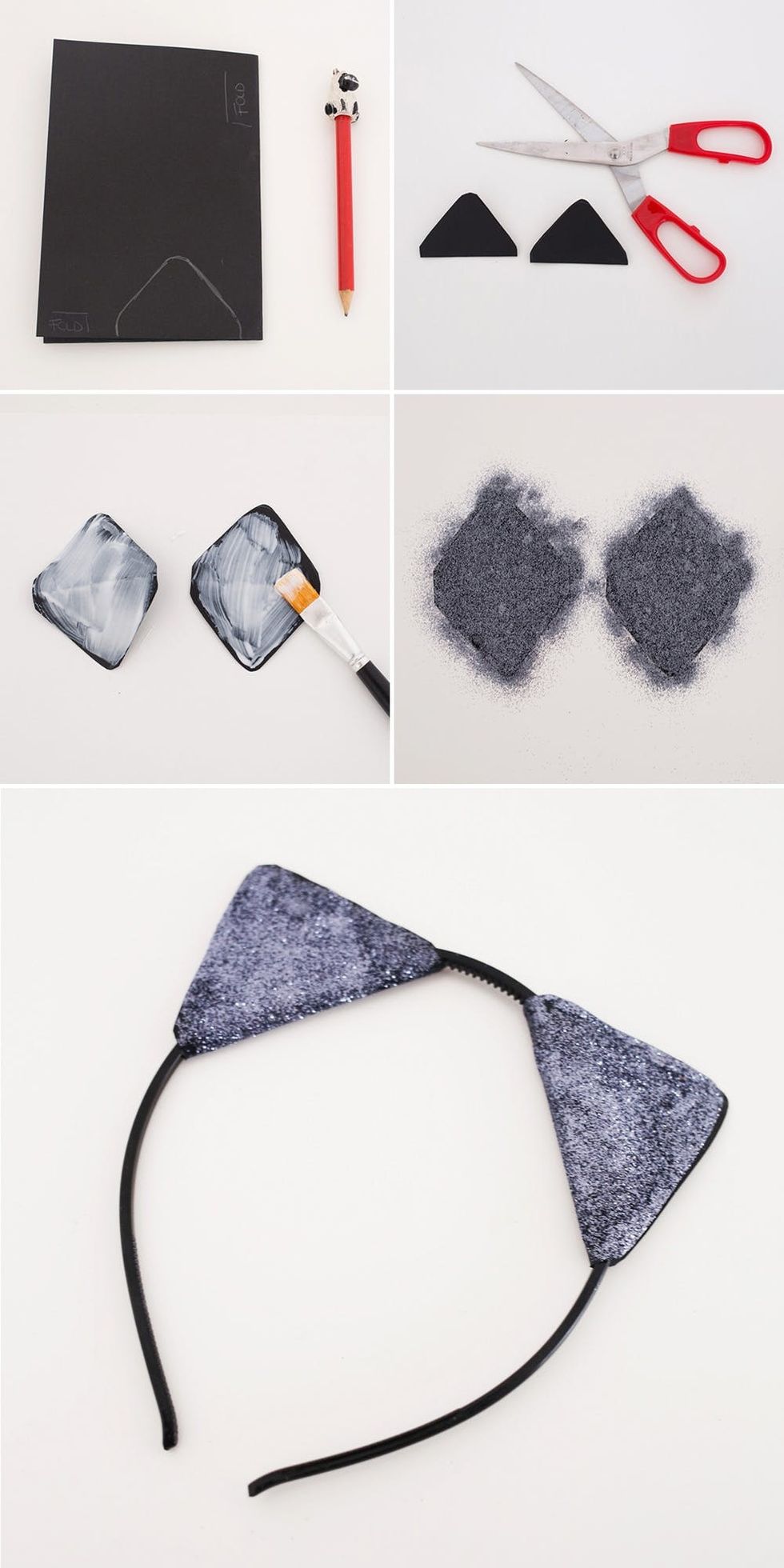 Ariana Grande's look isn't complete without her kitty cat ears. To make your own head piece, you'll need supplies you probably already have around your home: a black construction paper, a pair of scissors, a pencil (or pen), some dark glitter, a black headband, a glue stick, some Mod Podge and an old brush.
Start by folding your construction paper in half, then draw a cat ear shape and cut it. Once you're done open up your shapes and paint on a layer of Mod Podge. Sprinkle some black or dark gray glitter and let everything dry for a while. If you want, you can consider replacing the glitter with a lace trim to get a super girly look.
Once the glitter is completely dry, fold the shapes in half and glue it to the basic headband.
FINAL TOUCHES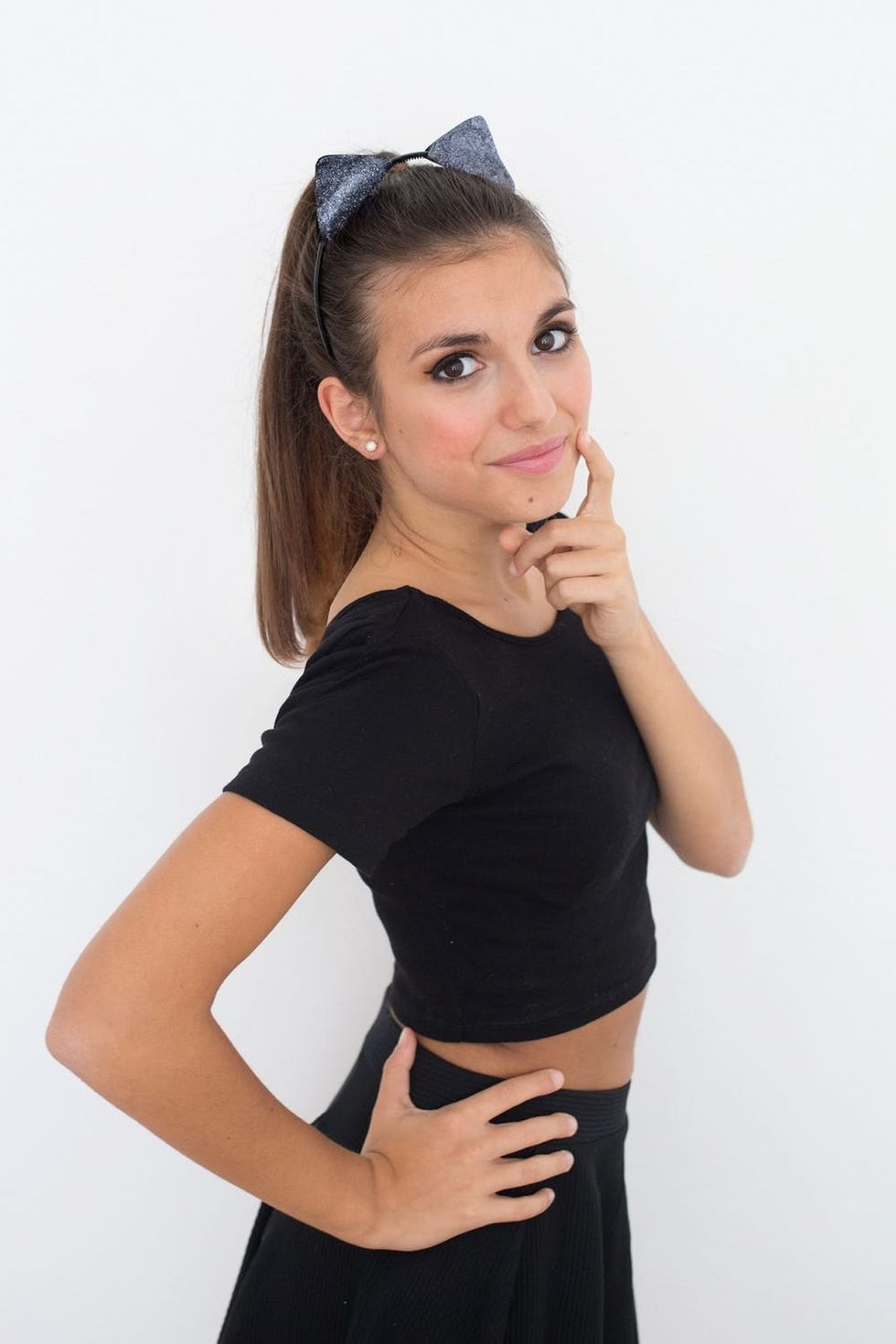 Now that you have your brand new kitty cat headband, black crop top and voilà, you're good to go and bang bang into the room, er, party ;)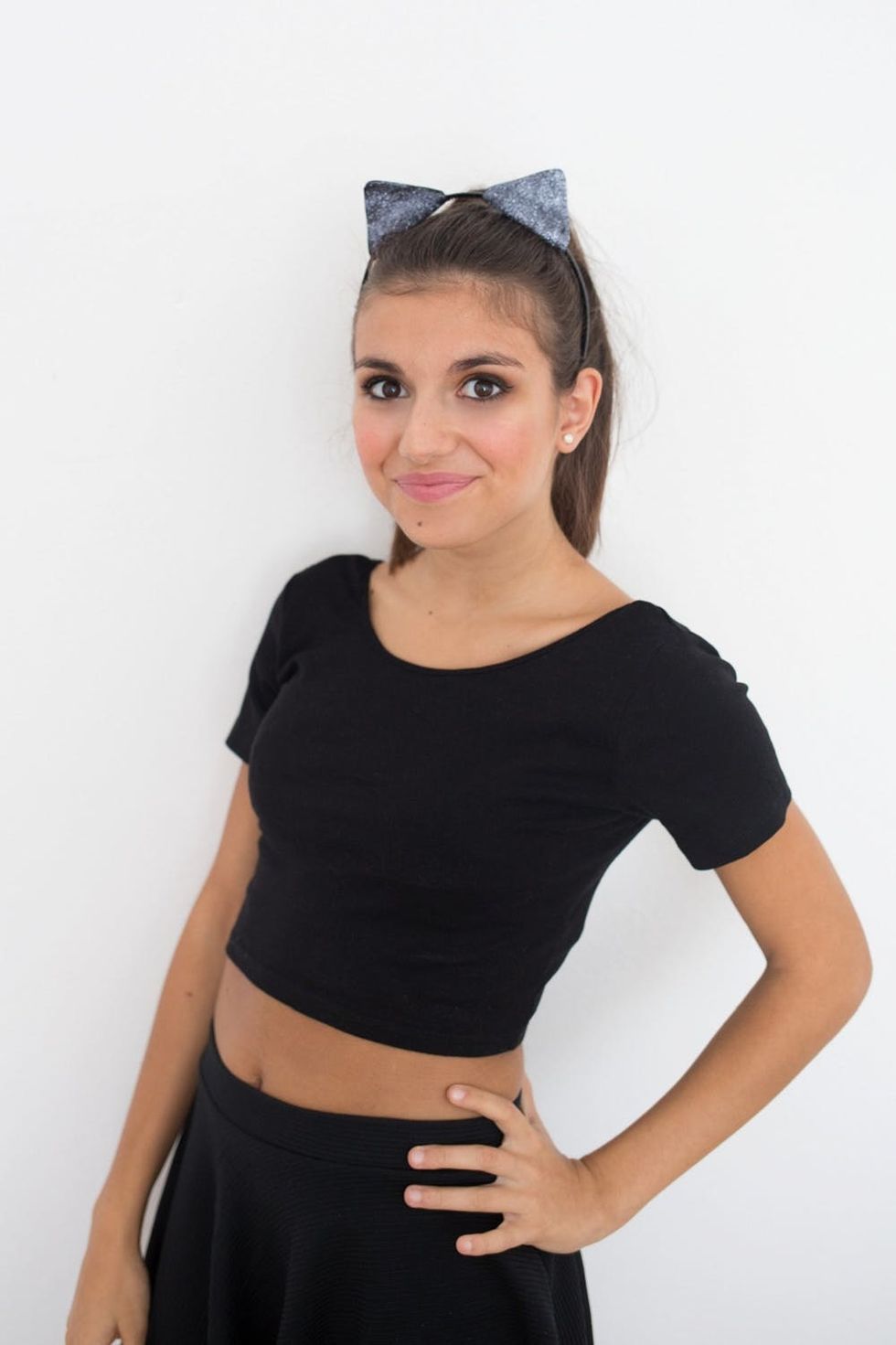 What other celebrities look would you like to see on the site? Let us know in the comments below.