Brighten Your Skin With This DIY Honey Avocado Face Mask
May 19, 2014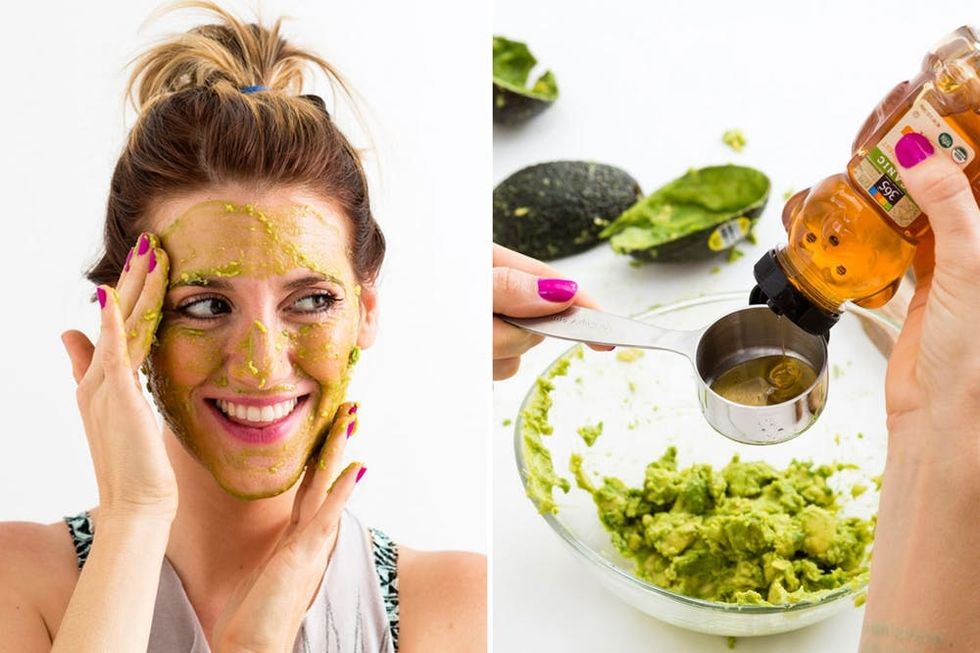 As warmer weather starts to grace us with its presence (finally!), our faces are in need of a little TLC. And as much as we love our fancy mascaras and lipsticks, we like to keep things pretty natural on the face mask front. For today's bit of homespun beauty, we've teamed up with Method to create an all-natural face mask perfect for brightening up your skin this summer.
---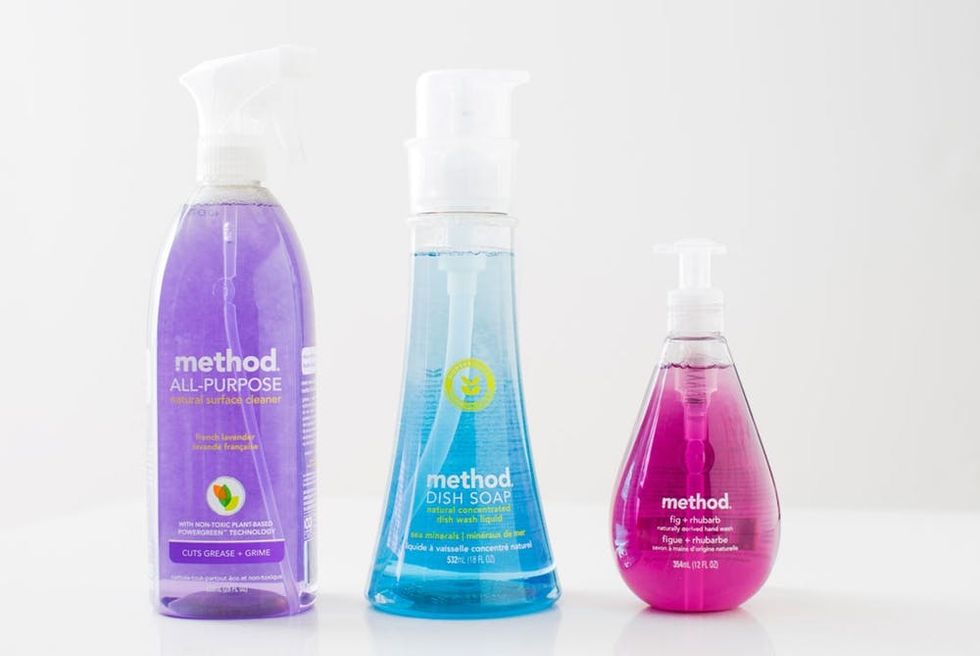 This messy but fun project is part of our Clean Happy Series, a collection of DIY projects celebrating creative messes, which we think are the happiest kind. For this DIY face mask, we've armed ourselves with Method All-Purpose Cleaner, Method Dish Soap and Method Hand Wash to clean up all of that sticky green goo ;)
Ingredients:
 – 2-3 avocados
– 1/4 cup honey
 Tools:
– muddler or masher
– jar (to store)
Instructions:
1. Cut 2-3 avocados in half. Discard the pits.
2. Using your hands, pull out the avocado and mash it up. Transfer to a medium bowl.
3. Add 1/4 cup of honey to your avocado mix.
4. Use a muddler or masher to blend the mixture together.
5. Scoop out of a bowl and into a jar to keep in the fridge. (Note: This mask mix has a shelf-life of 3-5 days.)
6. To use, rub onto your face with your hands. Leave on for 15 minutes, then rinse with cool water.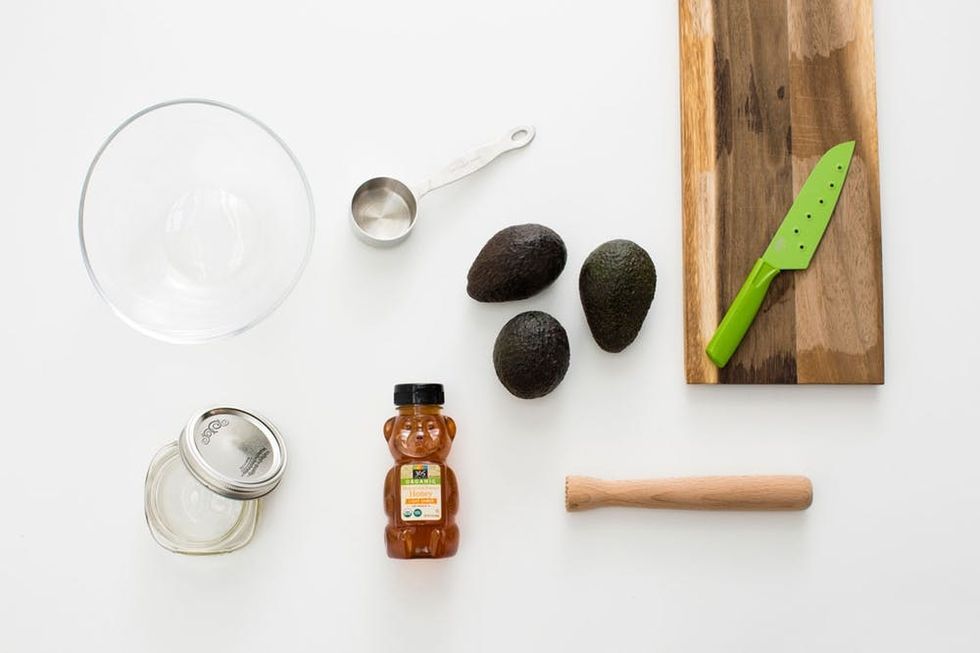 Now before we start mixing, let's talk about the benefits of each of these two super ingredients.
Avocado Benefits:
 – Avocado is known to protect the skin from solar radiation, making it great to use in the summer.
– It is a hypoallergenic food.
– It is prized for its skin moisturizing and softening properties.
– Avocado can help to decrease inflammation that comes from eczema, acne and psoriasis.
– It is packed with vitamins A, E and C which help slow down signs of aging.
Honey Benefits:
– It helps unclog pores.
– Honey has natural antibacterial properties, making it a great option for acne-prone skin.
– It has natural moisturizing and soothing qualities that help create that sun-kissed glow.
– Honey is also rich in antioxidants, which can help diminish the look of age spots.
Alright, now let's get messy!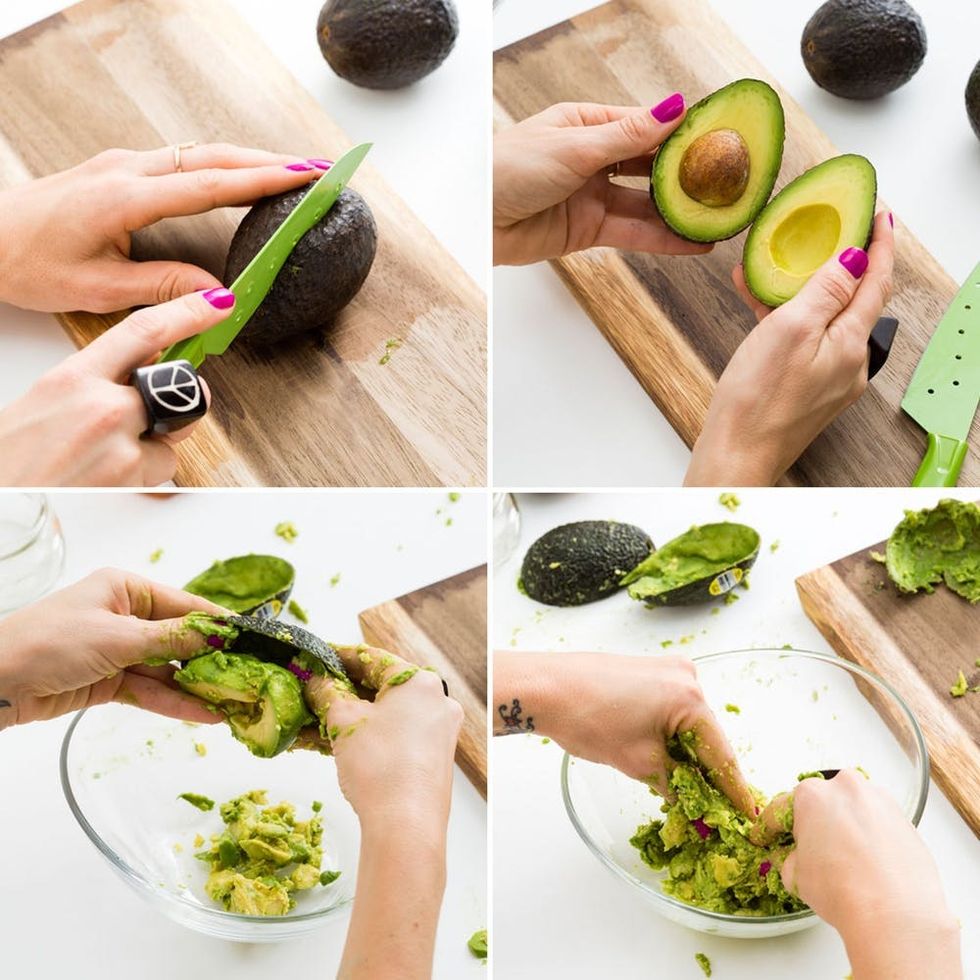 Cut 2-3 avocados in half, depending on how much you want to make. Use your hands to scoop the avocado out and into a bowl. Then use your hands again to mash it up.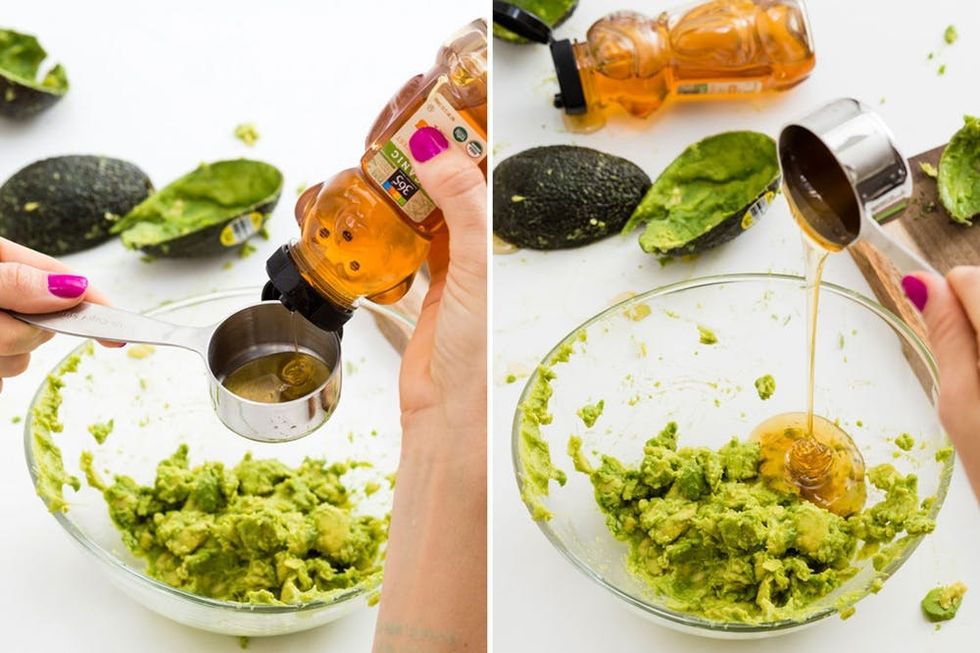 Add in a 1/4 cup of honey.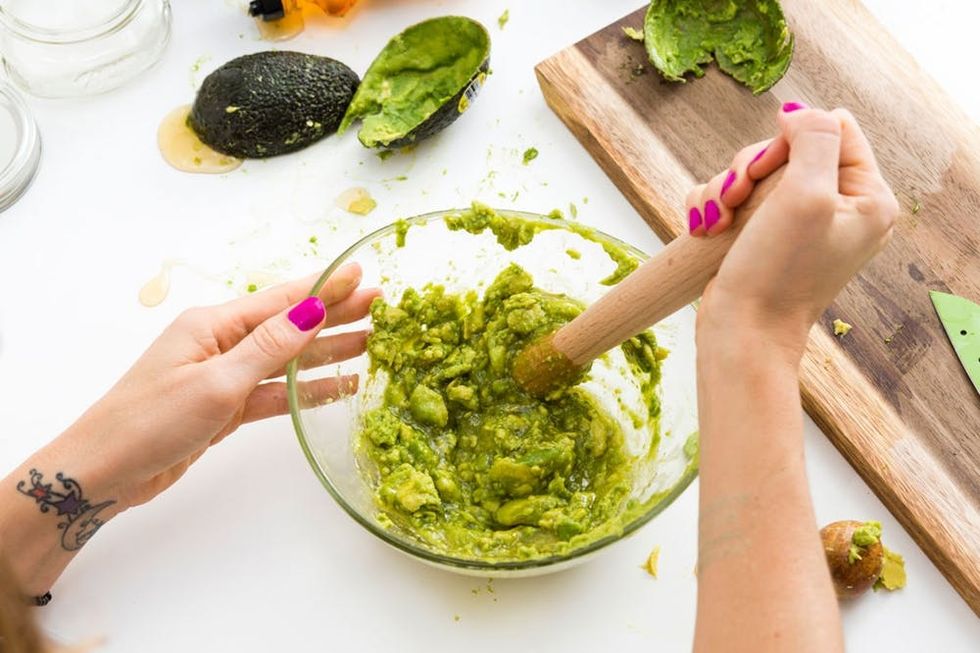 Use a muddler or masher to mash the honey and avocado together.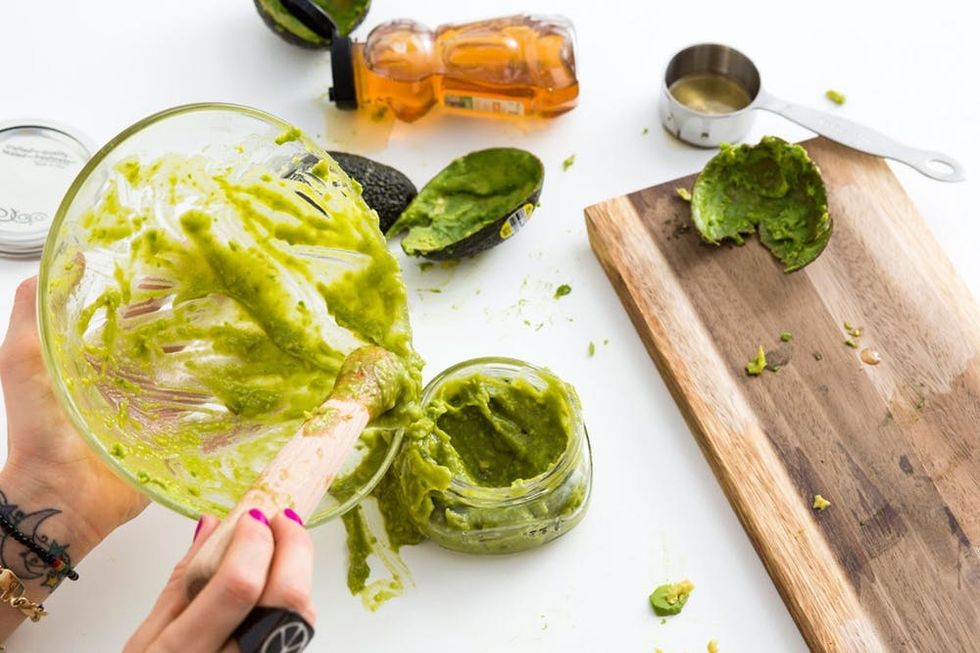 Then scoop it into a jar to store it in your fridge.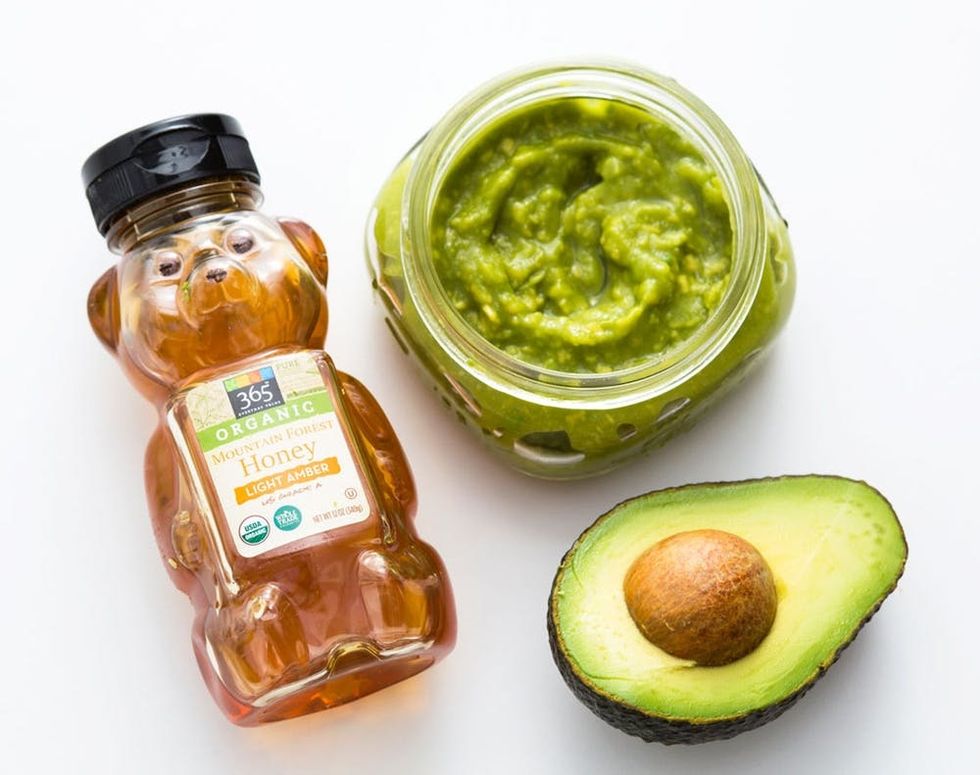 As we mentioned above, this mask has a shelf-life of 3-5 days.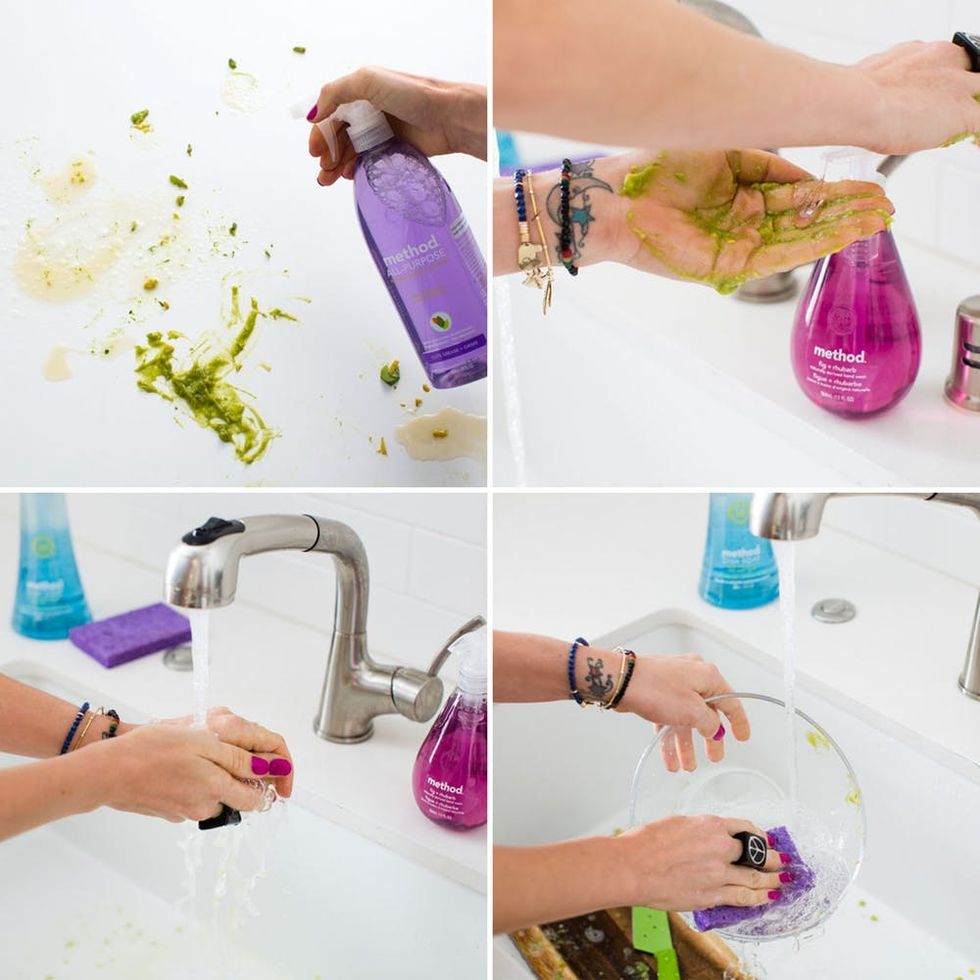 Now, clean up that mess you've made! We used Method All-Purpose Cleaner to wash off our countertop, Method Hand Wash for our hands and Method Dish Soap for our dishes.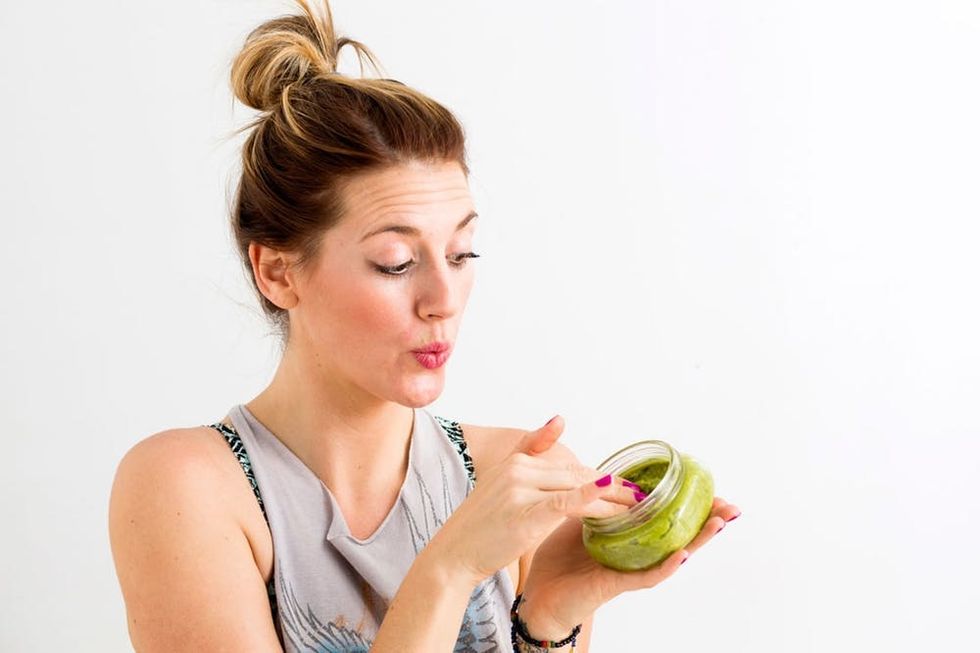 To get your glow on, apply this green mush to your face. For real. Rub it onto your face gently, in circular motions.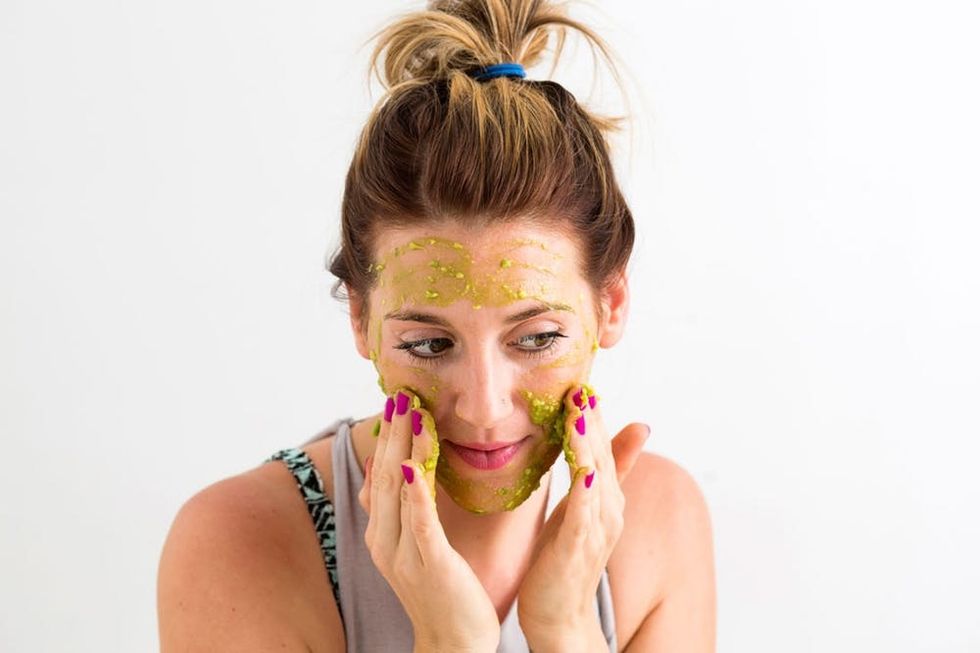 Leave on for 15 minutes, then rinse with cool water.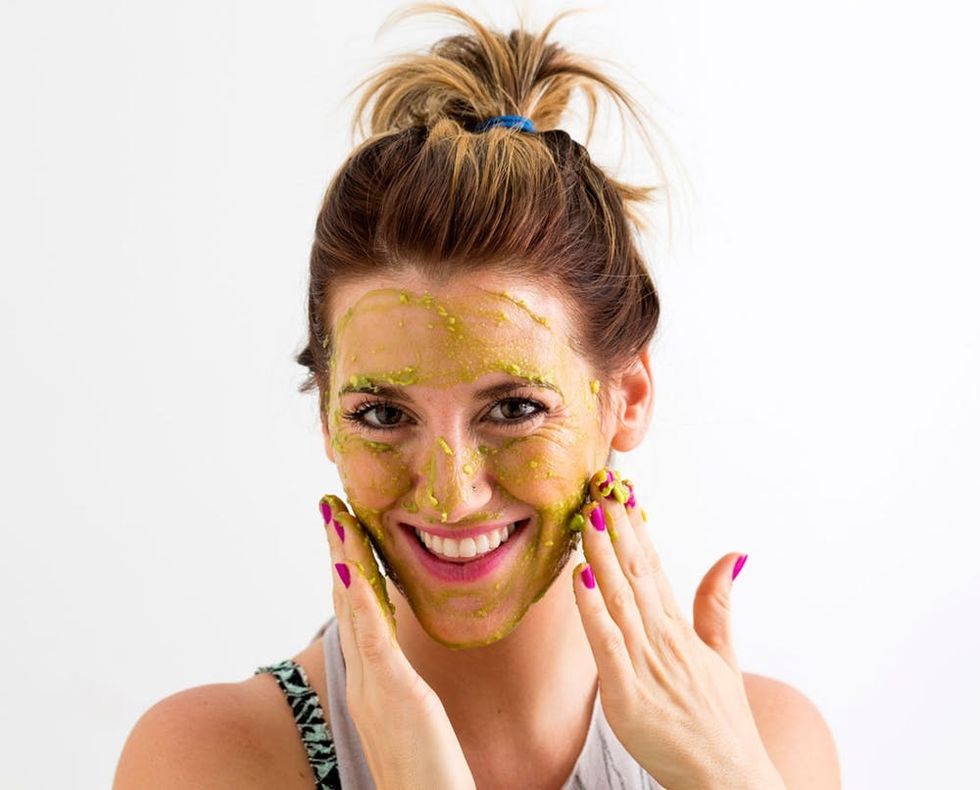 What are your favorite all-natural beauty recipes? Tell us about them in the comments below.
This series is a collaboration with Method.
Misty Spinney
Misty Spinney is a hair stylist, makeup artist, and fashion stylist with a strong background in design and deep passion for creativity.
DIY Beauty