I have always been in search of the perfect face cream, but with the many (many) I've tried throughout the years, there had always been something missing — I was never sold fully on any one. Then something completely different caught my eye: face serums. These little all-natural potions just called out to me. Look at them — the bottles are beautiful. And so I answered, deciding it was time to ditch my face cream hunt and give this route a go. From that point, I grabbed a handful of serums to put through the daily ringer. In no time, I was obsessed. Now, a few months later, I'm making this Beauty Confession: Face serums are my new addiction.
---
What's so great about face serums?
Here's why I love these little oil and essence blends: Not only does each serve a different and vital function, but after reading up on the differences between face serums versus face creams, I found that (in a nutshell) face serums contain more concentrated nutrients + vitamins than face creams and are made up of smaller molecules, which means serums have the ability to penetrate deeper into your skin to work their magic. Plus, each one smells and feels like it was formulated with ultra-luxe ingredients. In other words, it's like you have a spa day for your face in the palm of your hands! Who wouldn't fall for that?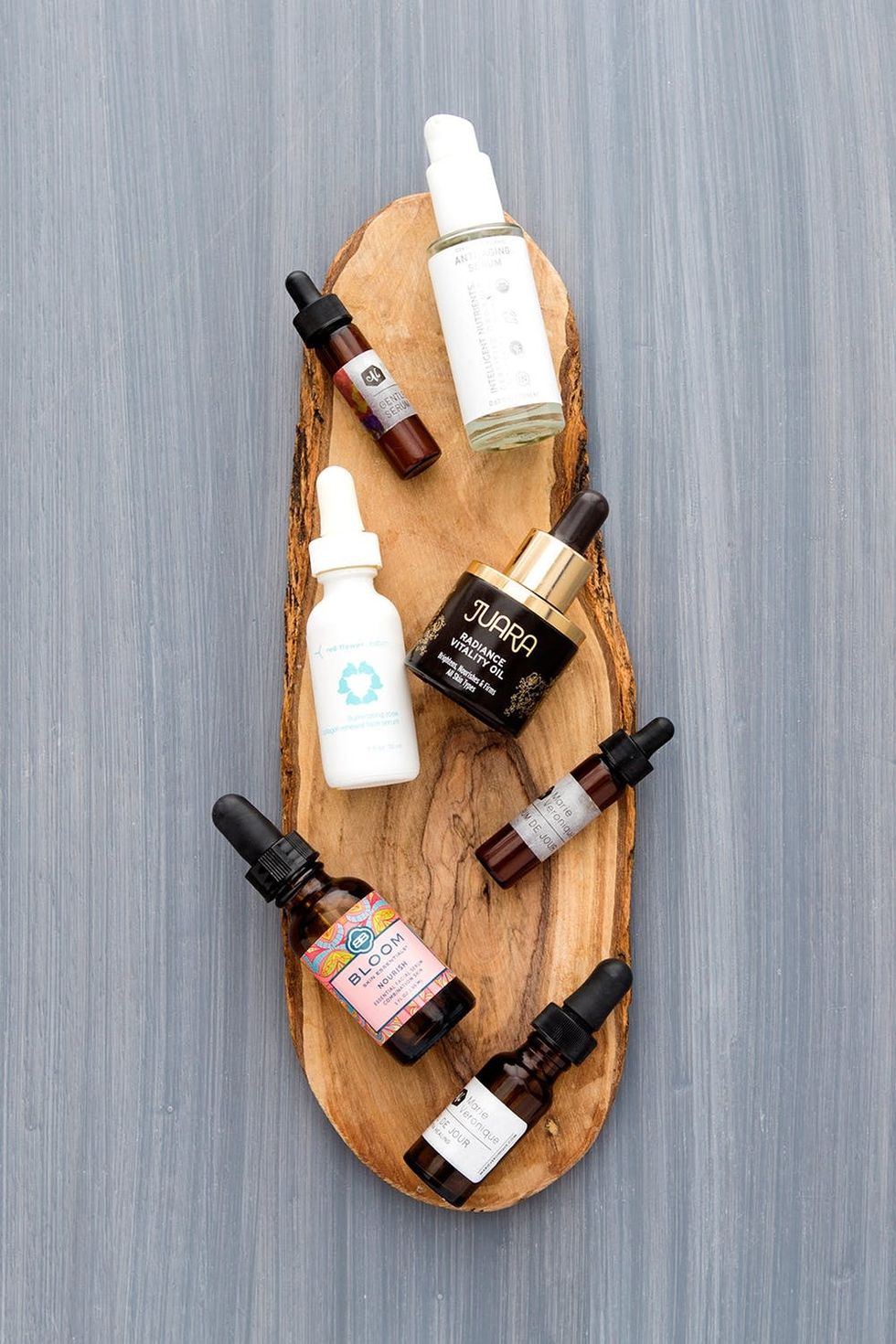 My fawning focuses on seven serums, which was what I grabbed on my trial run. Like I said, each serves my skin in a different way, and while I love the variety, it was a bit of an investment to create this collection, tbh. For a beginner on a budget, starting out with one or two serums might be more realistic. So whichever route you choose — the all-in beauty junkie way or the 101 trial — here is the bunch I swear by for skincare from season to season.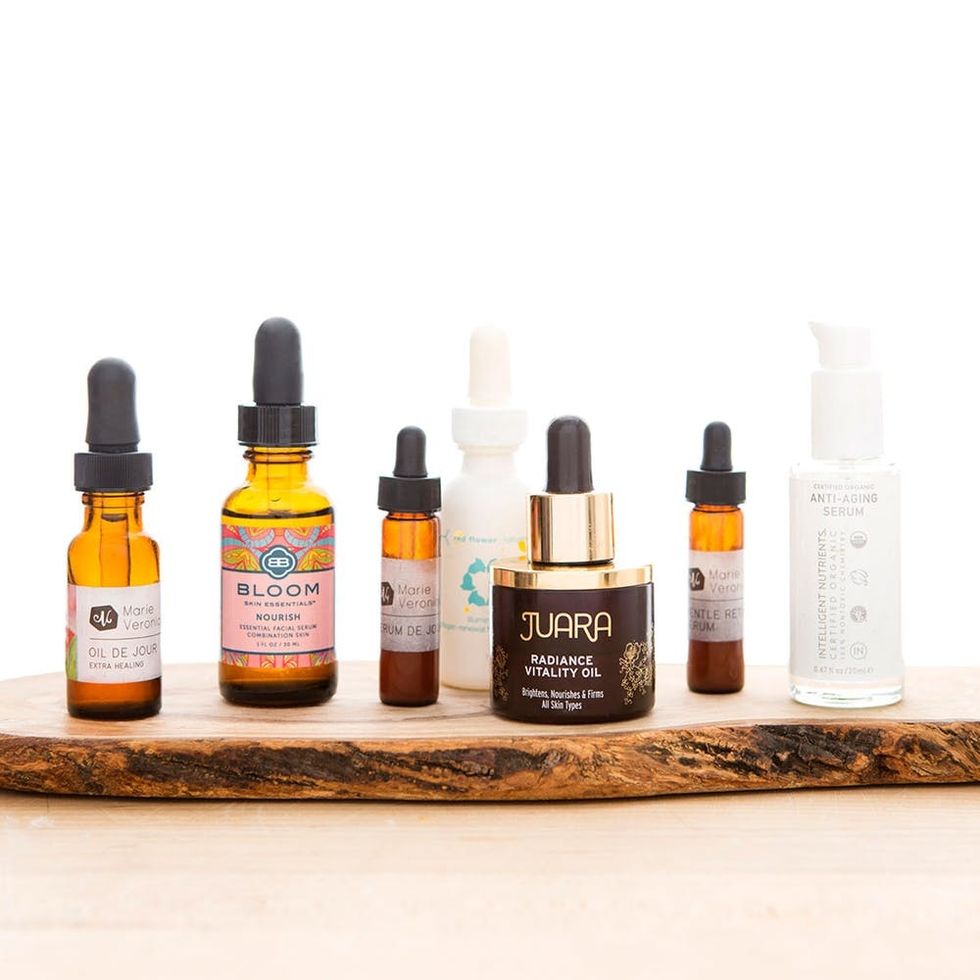 1. Red Flower Illuminating Rose Collagen Renewal Face Serum ($86): Each bottle has cold-pressed cloudberry and raspberry seeds and high quality rose essential oil, which boost circulation and instantly plump your skin. I use this on days when my skin feels dull and I need a little radiance pick-me-up.
2. Intelligent Nutrients Certified Organic Anti-Aging Serum Travel Size ($32): This option has an array of essential oils and is ultra soothing, and the herbal earthy chamomile scent is to die for! I love this one when I feel like I needed a little moisture and something that isn't too heavy on my skin.
3. Juara Radiance Vitality Oil ($65): I would say that this was my go-to daily oil more than any of the other oils because it is SO lightweight but feels extremely hydrating, without leaving any oily residue whatsoever. The combination of coconut, macadamia, jojoba and avocado oils is my perfect base for a flawless makeup application.
4. Marie Veronique Advanced Gentle Retinol Serum ($110): The key ingredient in this little potion is retinol, which is known to boost collagen production and cell turnover and ultimately helps to clear and brighten your complexion. I use this on days I feel like I may have a breakout coming.
5. Marie Veronique Advanced Serum De Jour ($90): I actually would mix this serum with the gentle retinol serum just because intuitively it felt right. This formula helps with environmental protection and promotes a more radiant complexion.
6. Marie Veronique Advanced Oil De Jour ($90): Kiwi, chia seed, algae, sesame seed, pomegranate seed, tomato seed, broccoli seed and red raspberry oils (phew!) are just a *few* of the active ingredients in this serum, which not only confirmed why this particular serum smells divine, but also why it feels insanely hydrating on my face. I use this oil on the days I'm feeling really dry and want to see immediate results.
7. Bloom Nourish for Combination Skin ($48): This is the other serum in my bunch that I save for those moments when I need extreme moisture. Packed with organic jojoba, grapeseed and apricot kernel oils and a blend of essential oils that bring a sense of comfort and relaxation, this this blend is my go-to nighttime serum.
So, do you have a favorite yet?
How to use face serum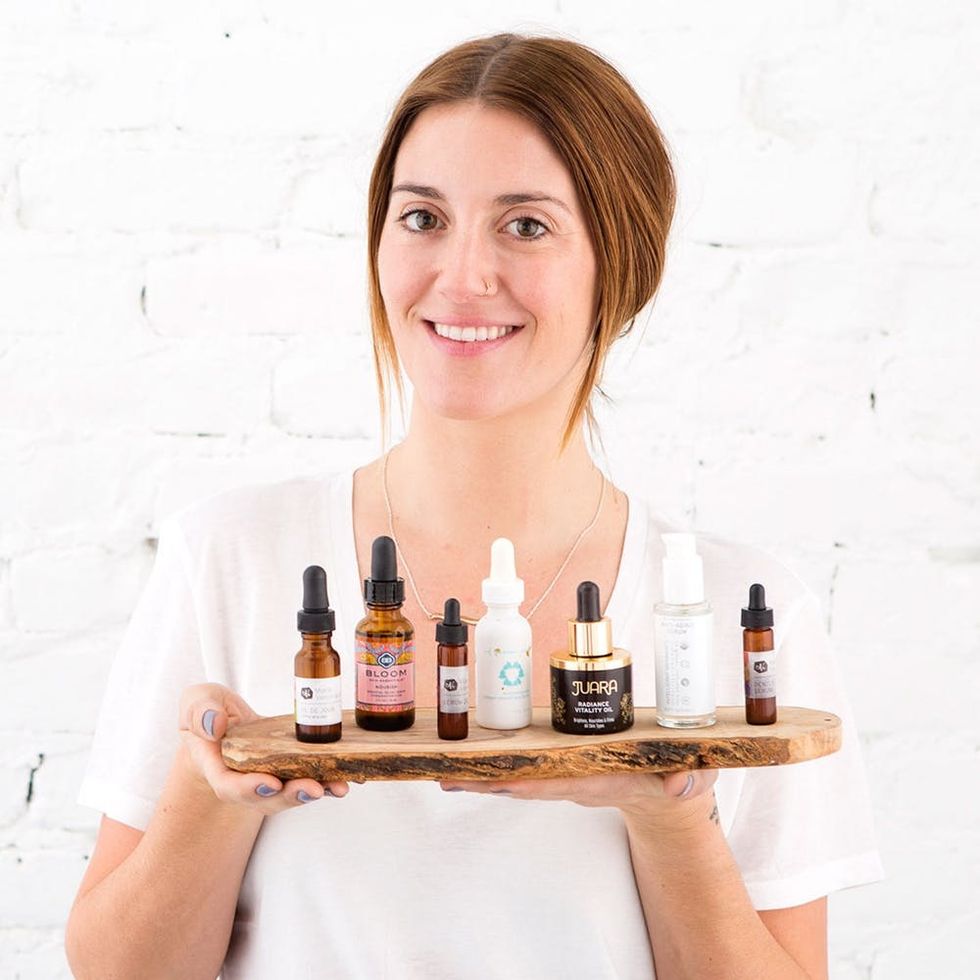 Once you find the face serum that works best for your skin, you need to know two important things: how much product to use (hint: those tiny vials should last!) and how to apply it. Scroll down to see what's up!
How Much face serum should you use?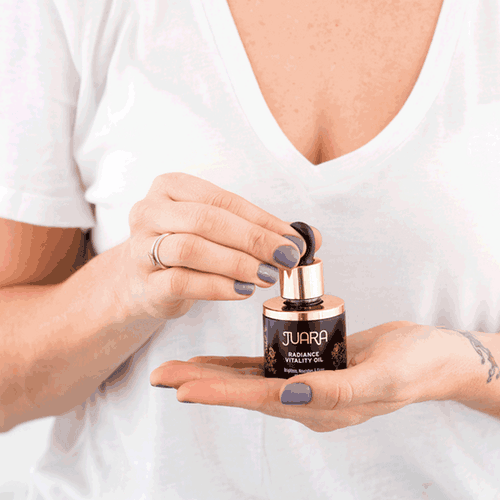 Add only a few drops onto your fingertips!
How do you put serum on your face?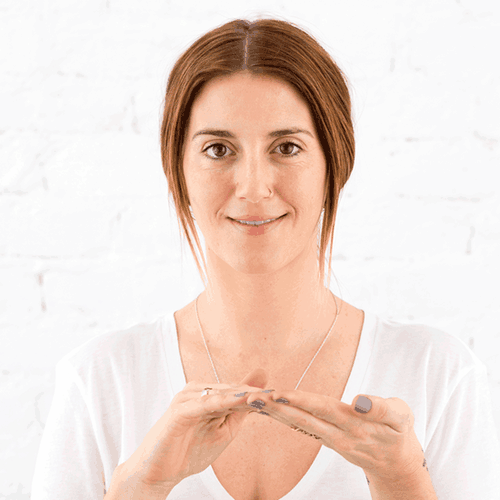 Gently rub the product together on your fingertips, then begin to tap the serum into your skin starting at your forehead and working your way down onto your temples, under-eye area and along your cheeks and jawline, and finishing off by tapping your fingers onto your neckline.
The good news about serums is that you can blend them and use them as you feel necessary, sort of creating your own little custom skincare routine that can change according to your needs — just make sure that you are not doubling down on an active ingredient that can be a little more abrasive to your skin type. One final share is that I highly recommend using some form of SPF protection in combination with your serums, because a lot of these are treatments and can actually make your skin more sensitive to the sun. I made the mistake of forgetting SPF around two weeks in (because my SPF was in my face cream) and I had a few sun spots surface. So, you can ditch your face cream, but don't ditch your sun protection!!!
*Note: You should check with your dermatologist before making any major changes in your skin regimen.
What are your beauty confessions? Share in the comments section below!