20 Apple Watch Apps You Must DL This Week
Apr 22, 2015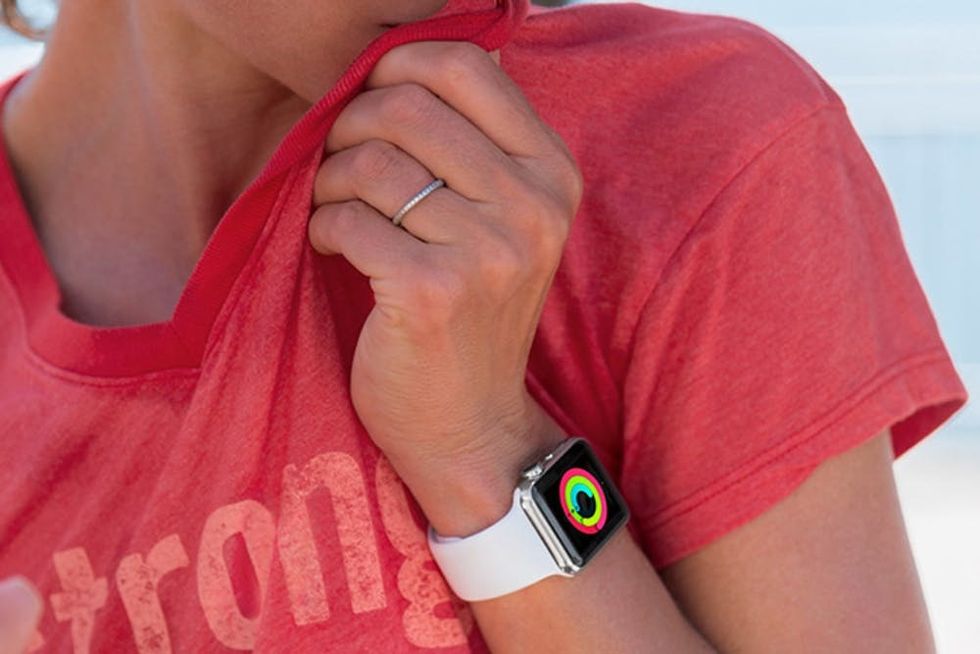 It seems like we've been waiting for centuries for the release of the Apple Watch. Okay, so we've only been on hold since September, but that's at least like a decade in the tech world. While we were busy being teased by celebs during pre-order day a few weeks ago and envisioning how cute a personalized band would look strapped around our arm, launch day creeped up on us. 'Bout time, TBH. To fully arm that arm candy, check out some of the best apps for your shiny, new (hopefully not $10K) smartwatch (besides the already-included Apple-sponsored apps — lookin' at you Target, Nike+, Instagram, Twitter, OpenTable, Evernote, etc). Now get your wrist-loading on.
---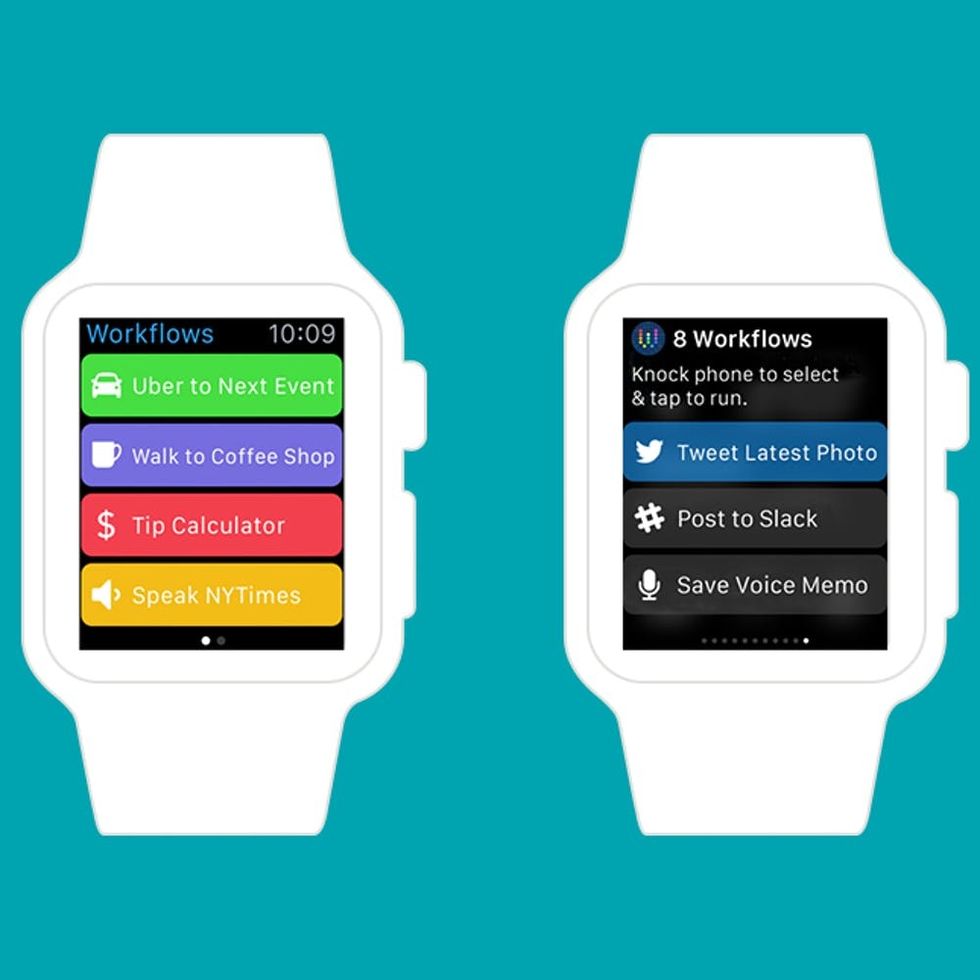 1. Workflow ($2.99): This app will turn your Watch into the ultimate productivity machine. Use it to send GIFs, get directions to your fave spots from wherever you happen to be, read articles, send emails, add reminders and so much more. The possibilities are seriously endless with this beyond-multi-functional tool.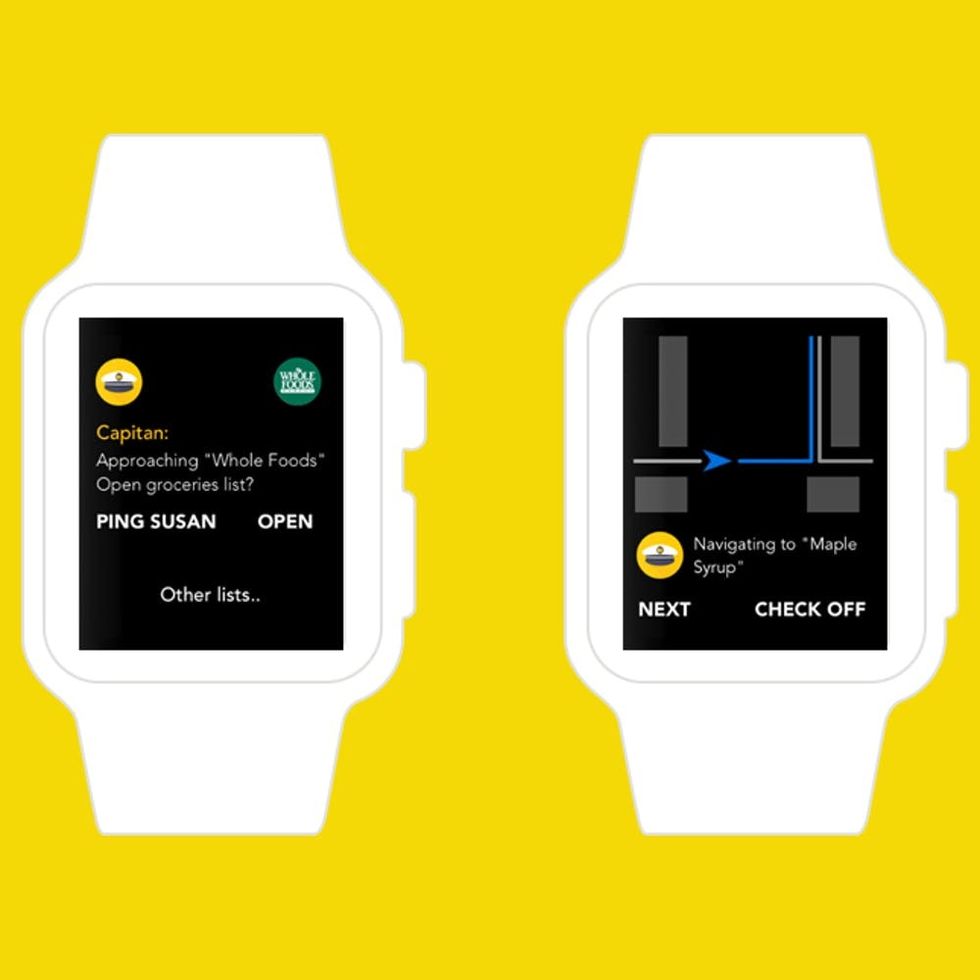 2. Capitan (Free for 12 months): Let this smart shopping list be your grocery store savior to help you save time, make smart suggestions and sync your family's requests. With everything from locating items in a store to seeing if you need to stock up on frequently bought items, this app is one brilliant companion to your new gadget.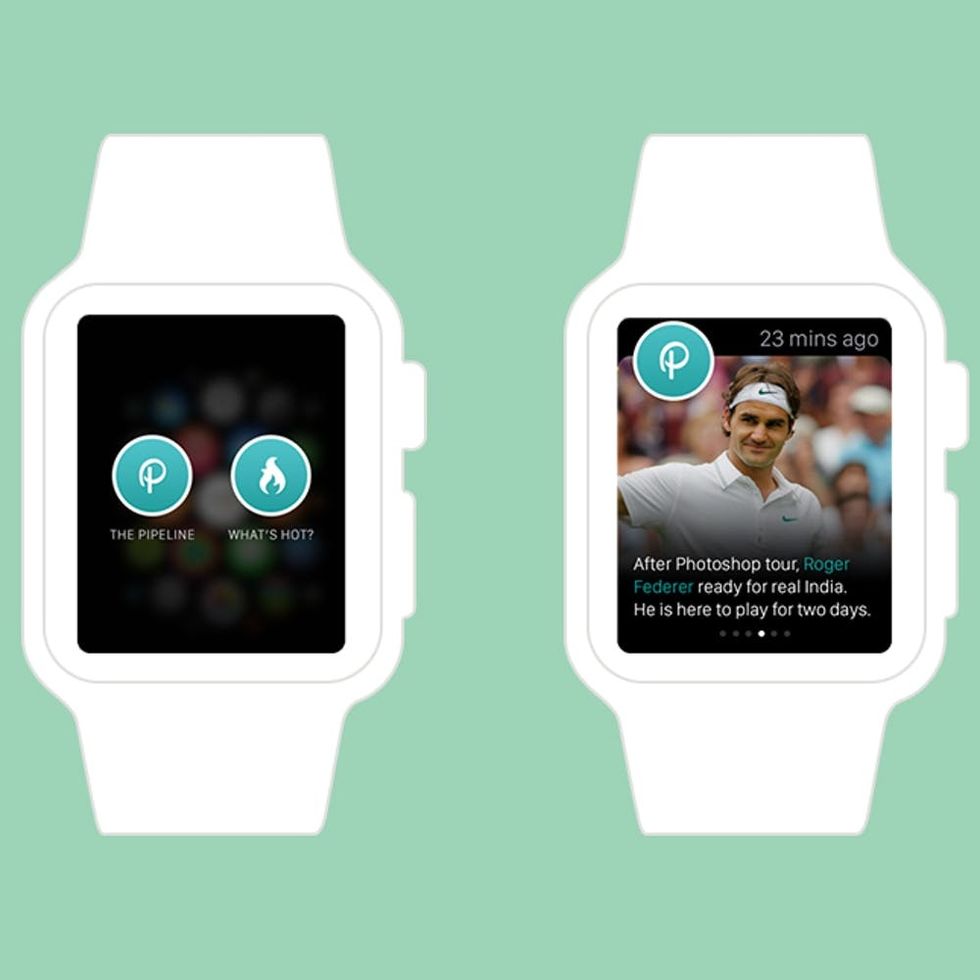 3. Pipes News (Free): If Twitter isn't your go-to for news, this is the app for your wrist. With this one you have the option to see what's happening around you and worldwide, all with plenty of visuals and text to keep each story engaging.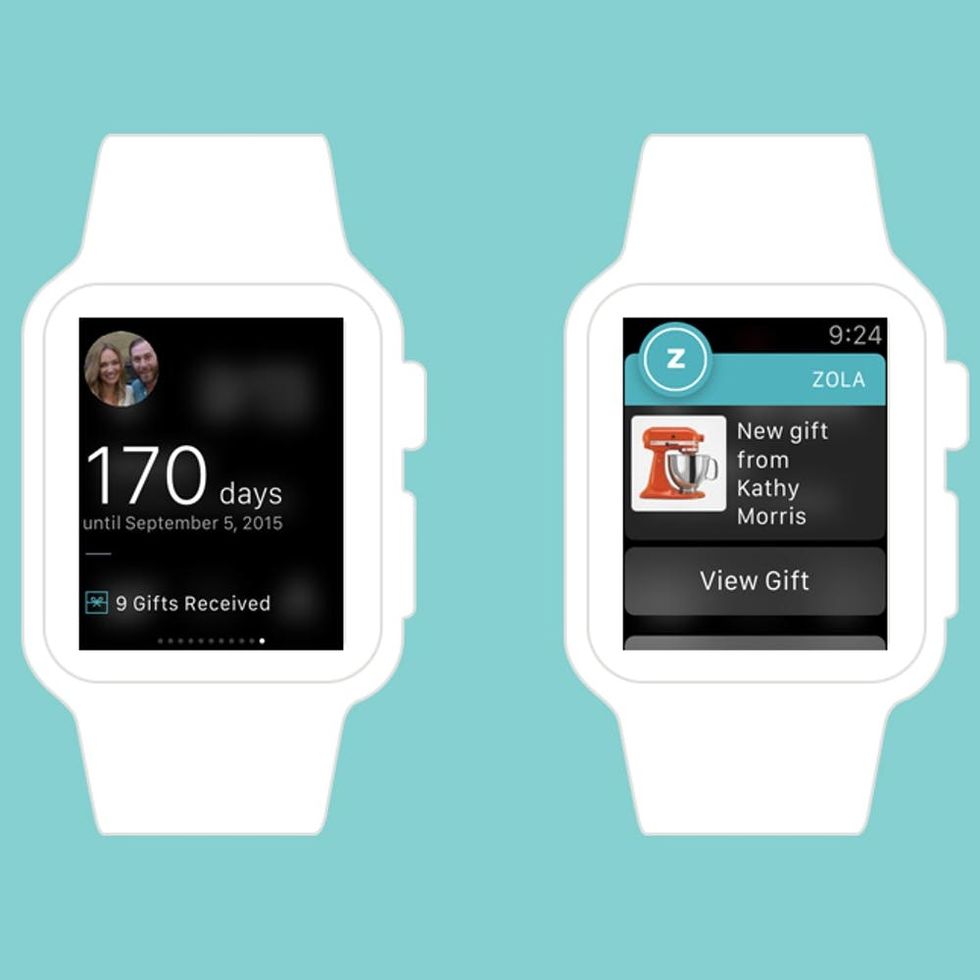 4. Zola (Free): Every bride of the future should make this app their first download. Filled with features like real-time gift notifications, a gift tracker, a shipment and delivery manager and — best of all — a wedding countdown, you'll be turning your watch into a daily bridal shower.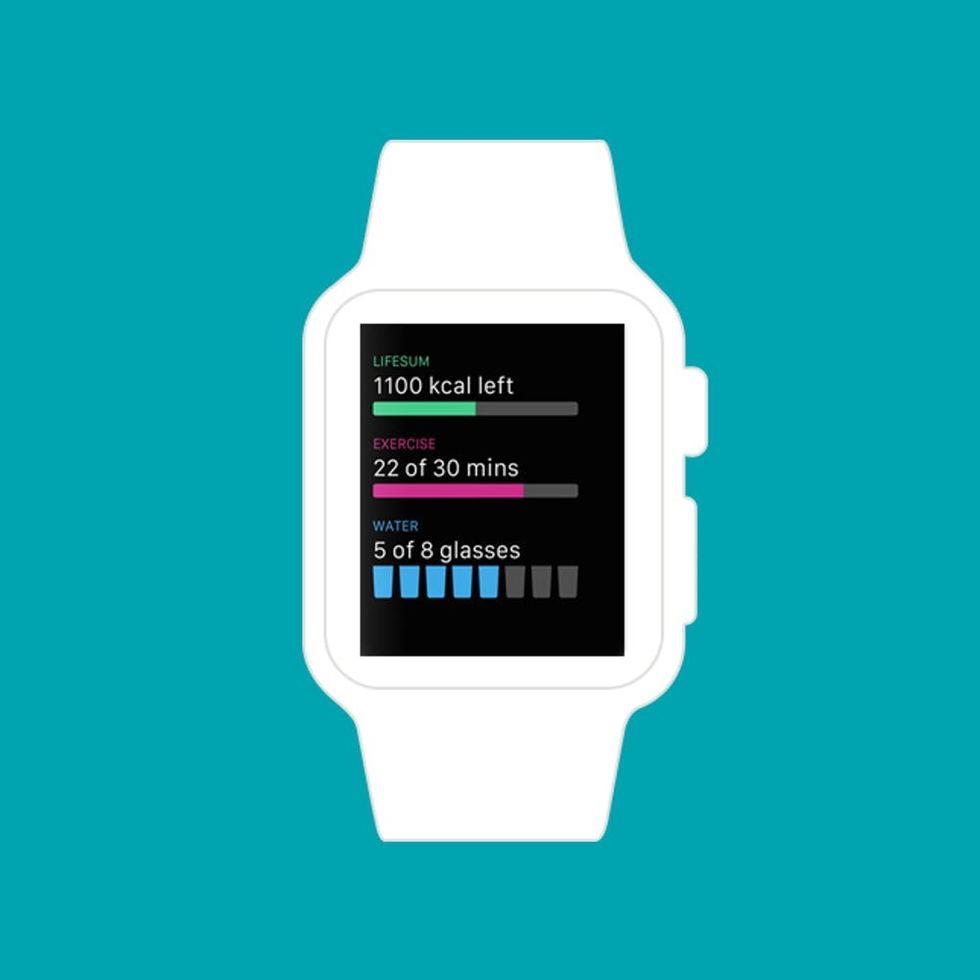 5. Lifesum (Free): Looking for a calorie-counting option for that new digital tech-ccessory? Look no further than this lifestyle tracker where you'll be able to log meals, count how many glasses of water you've consumed, input how much (or little) exercise you've accomplished and even get some helpful tips, reminders and suggestions along the way. Since there's so much activity that can happen on your screen from this tracker, it should motivate you to push yourself a little bit more.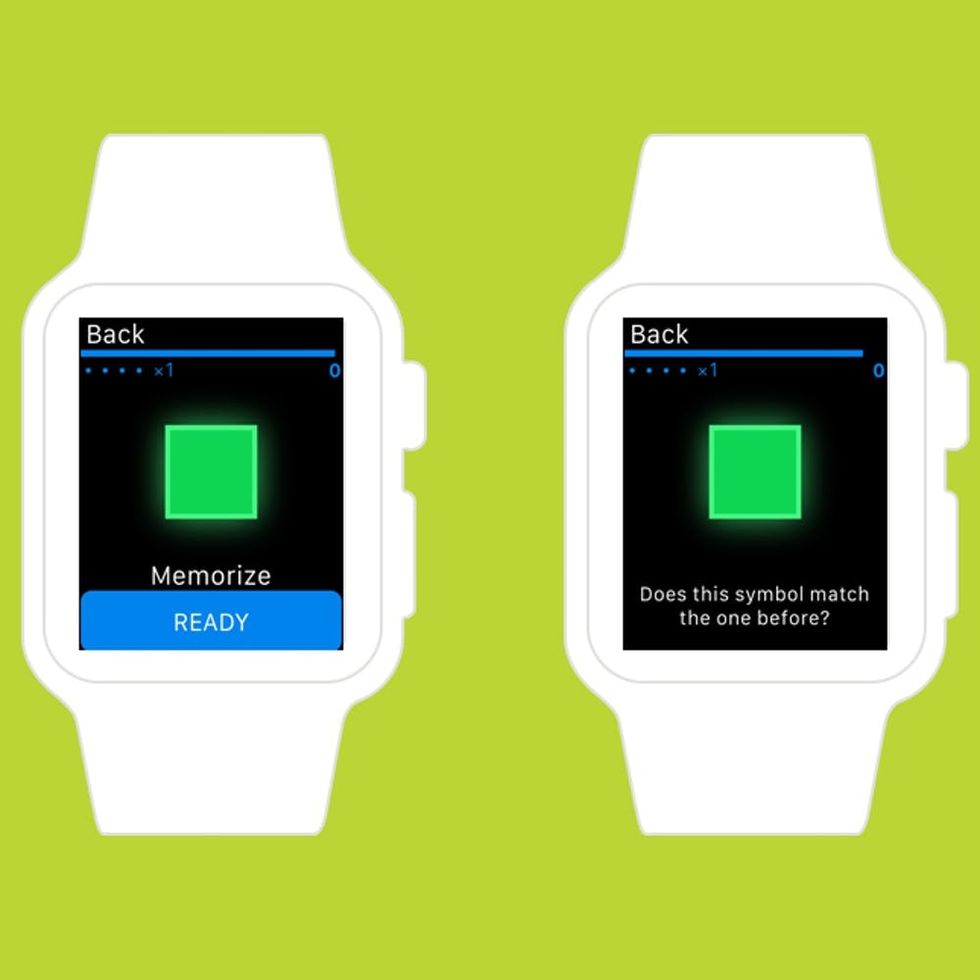 6. Peak (Free): While the watch version of this brain-training app doesn't offer the full capabilities of the iPhone app, it does still pack a punch. Yep, welcome to 2015, where you can assess your attention and visual memory in 45 second chunks any time of day right on your wrist. Please, we insist, only do these tests while sitting.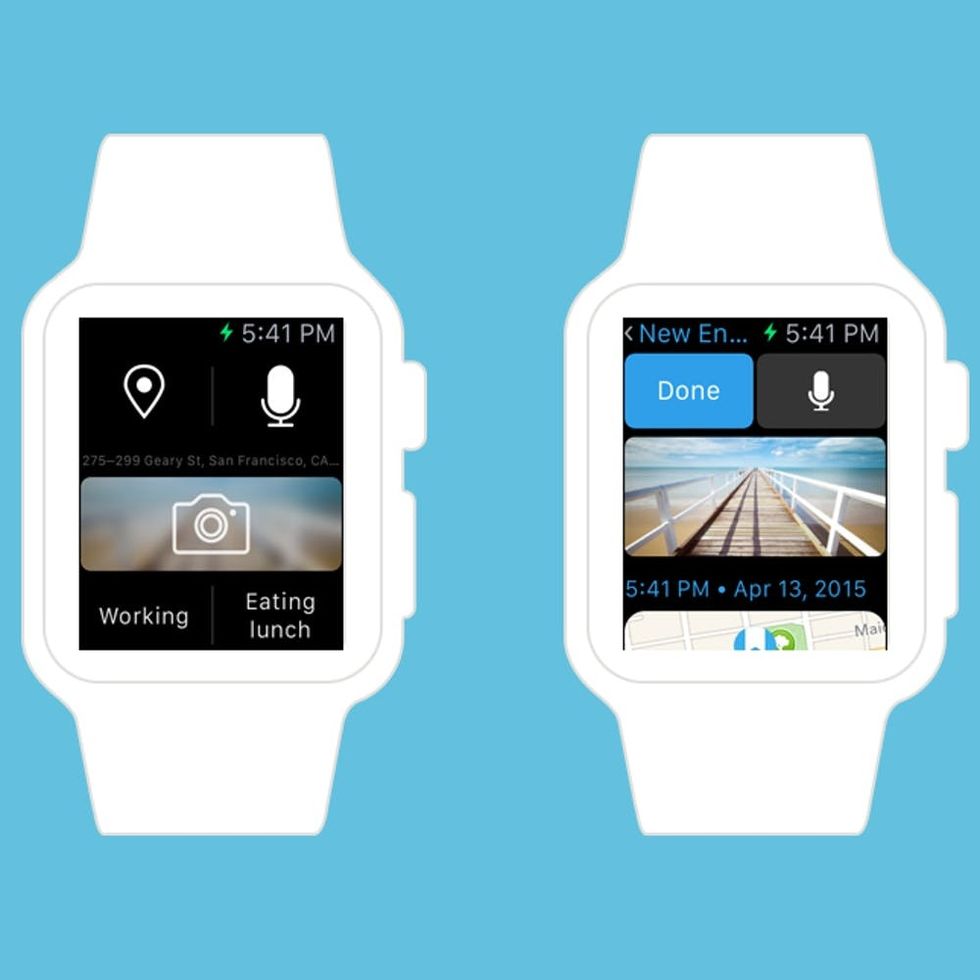 7. Day One ($4.99): Make recapping each day's events simple with this journaling app. With the Apple Watch version of this digital diary, you can check in to places, use the Watch's mic for voice dictation, customize quick entries, check out the last photo you took with your phone and even view your recent entries. This makes the physical diary look a little pathetic in comparison.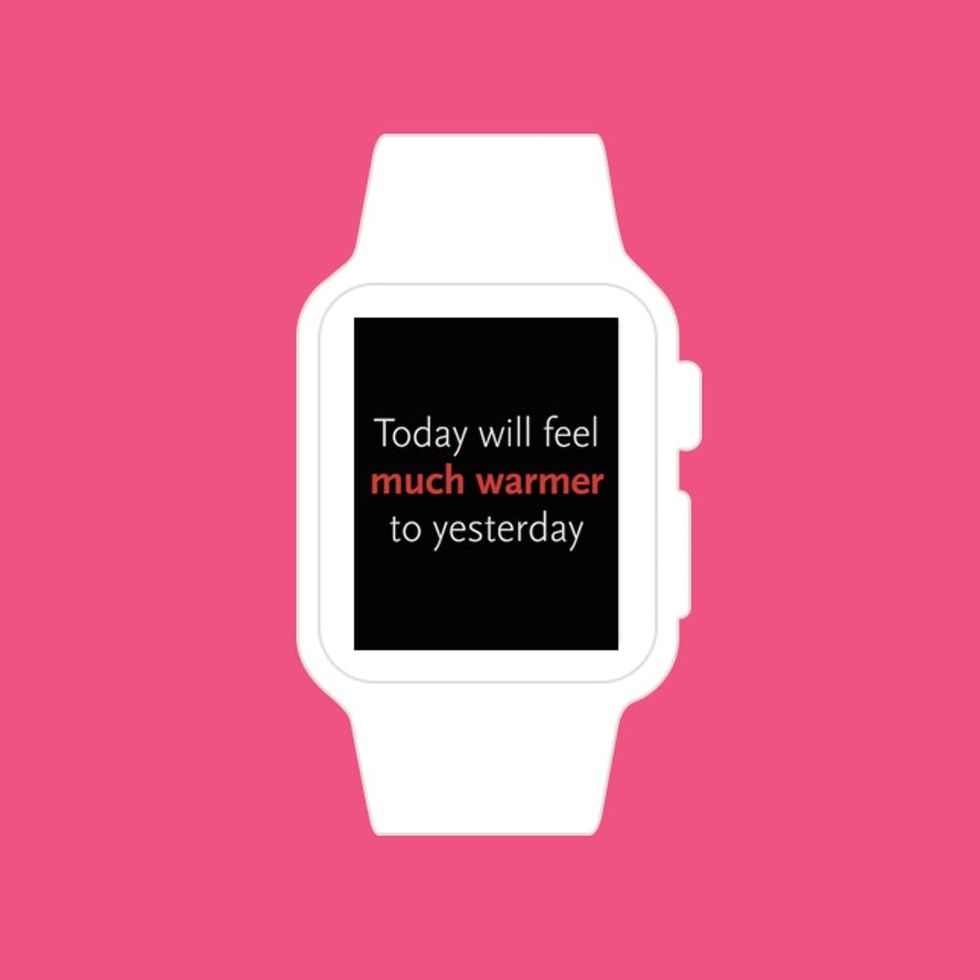 8. Thermo Diem (Free): We're never 100% certain how X degrees is going to feel once we get outside. This app simplifies that uncertainty by giving you contextual input, comparing it to the previous day's weather conditions. We feel like we're gonna love this app way more than yesterday's go-to.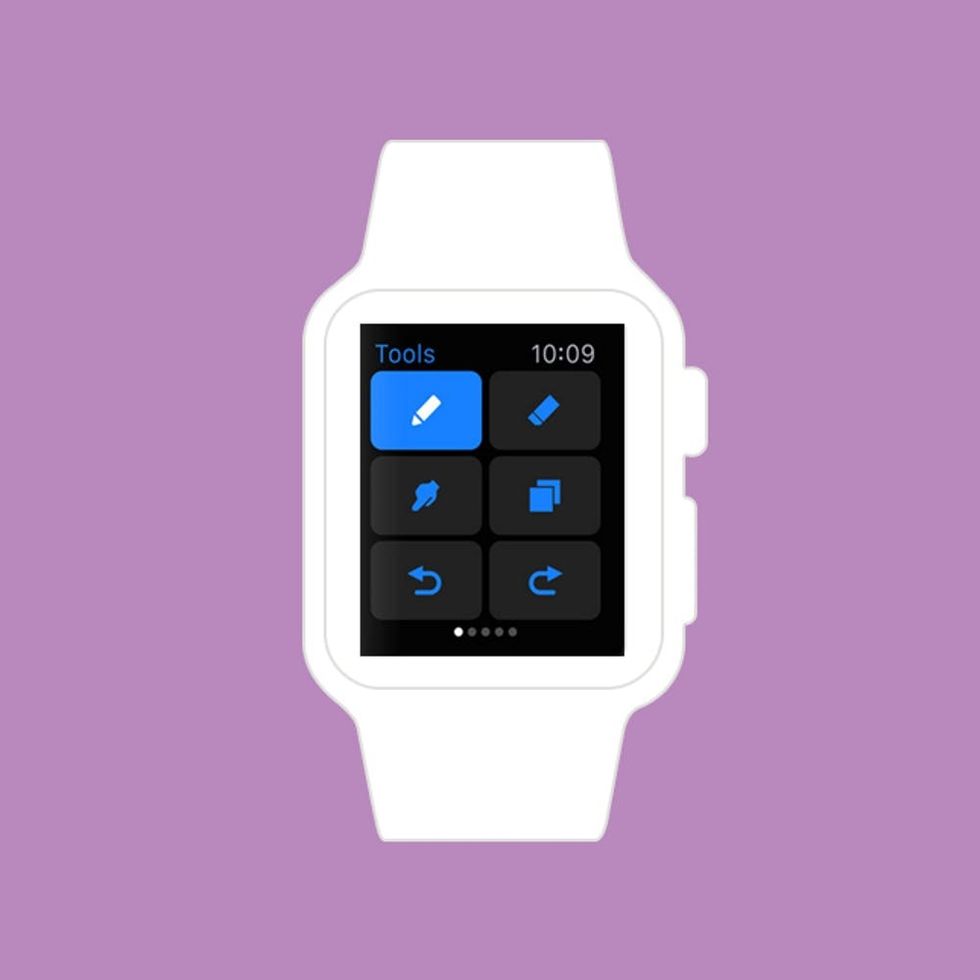 9. Procreate Pocket ($3.79): The time has come to take the paintbrush from the tablet (or phone) to your arm. With this extension of the "big screen" version of this app, you're able to arrange your paint and tools to create pieces of work on a digital palette. Become an artist extraordinaire on possibly the smallest screen you could ever accomplish that on.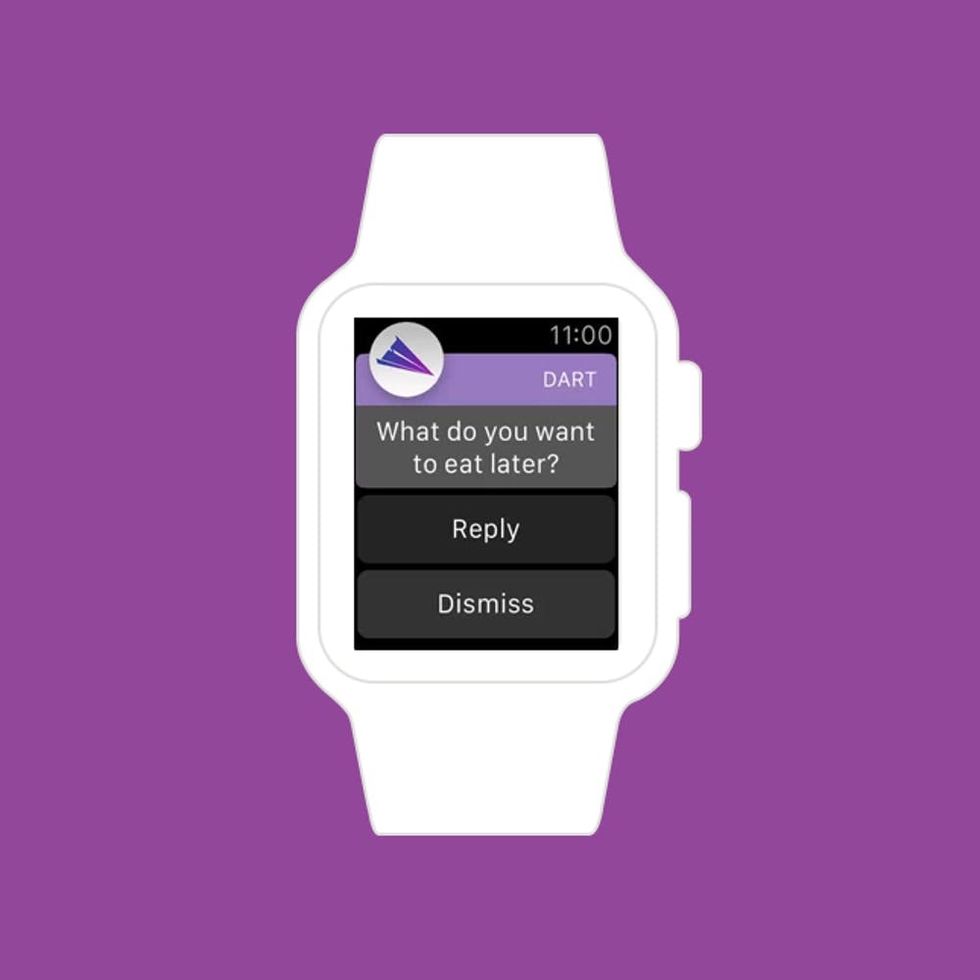 10. Dart ($1.99): Easily answer messages from that shiny new Watch with a single tap so you don't have to get distracted by writing a full-on response. This gives you more time to do what's important — like getting out of the office in time for happy hour.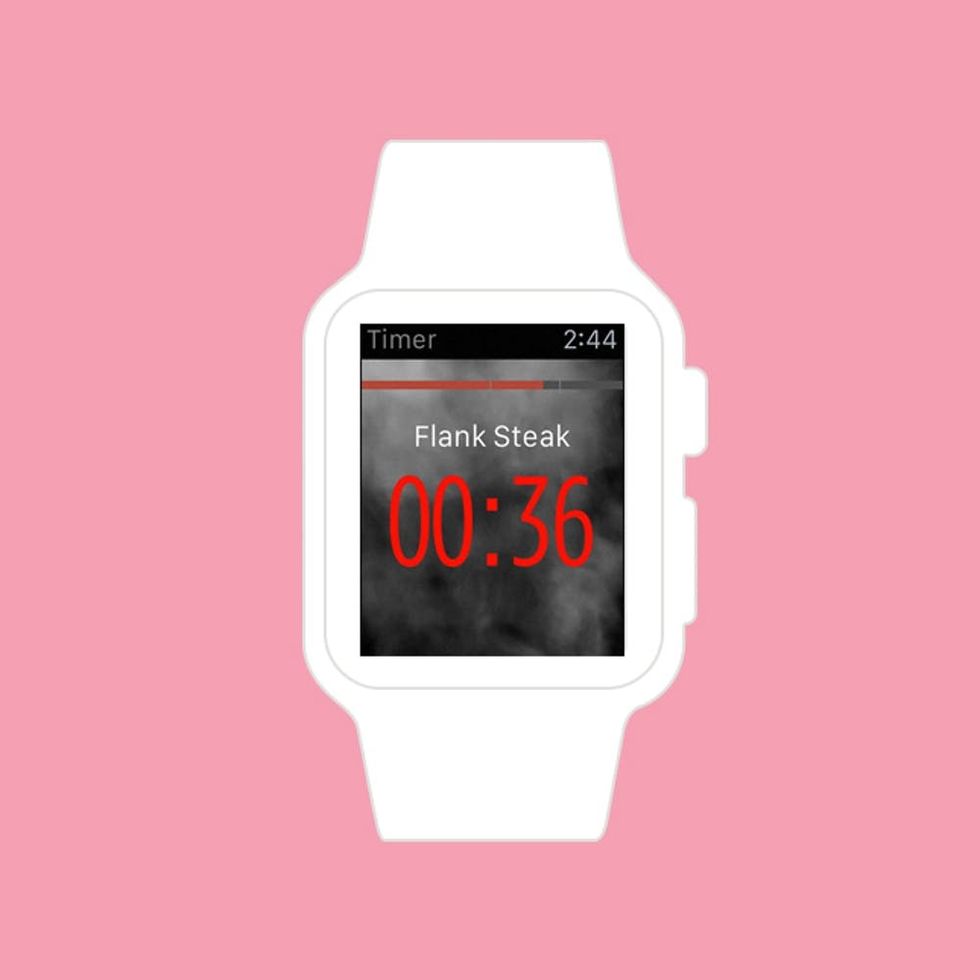 11. Epicurious (Free): Never worry about over- or under-cooking your meals again with this intelligent kitchen timer that will always be strapped around your wrist. With reminders for when to flip that meat (or veggies) and pointers on perfect prepping, this cooking companion will turn anyone into a five-star at-home chef.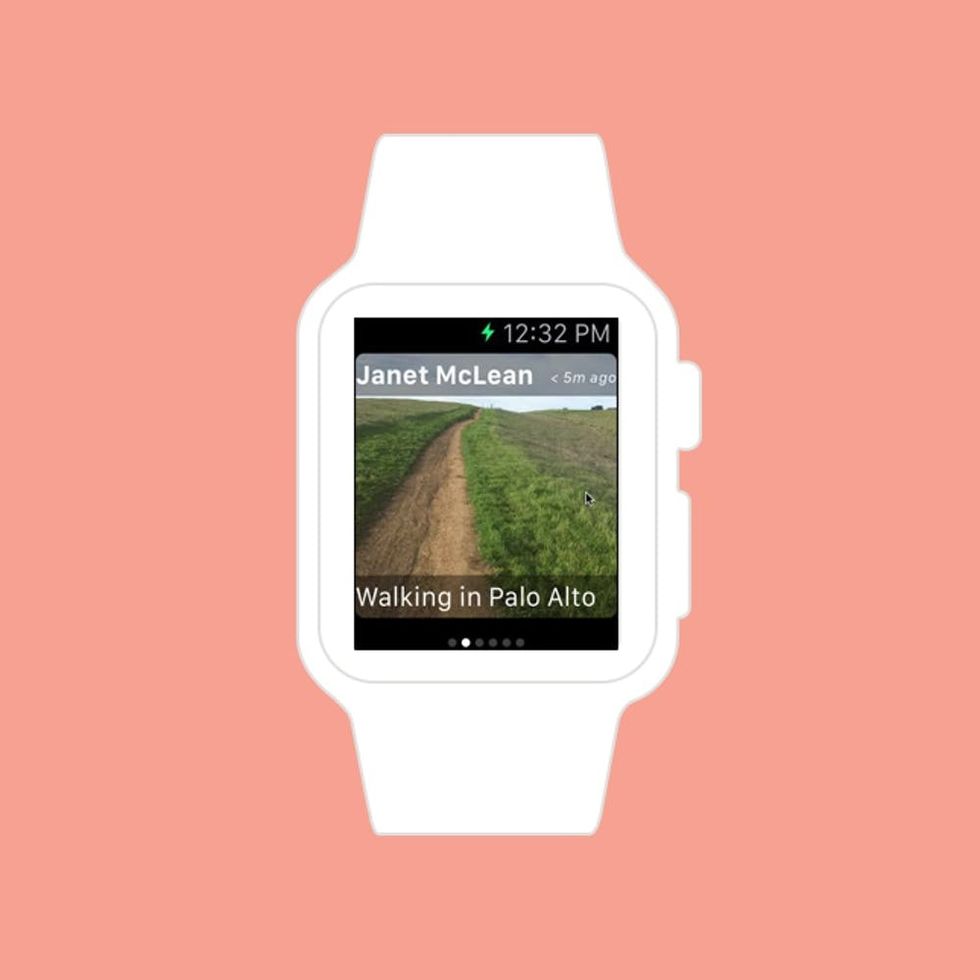 12. Waldo (Free): Easily share your location, what you're up to, who you're with and so much more with this automatic status updater. Now no one will have to worry about your whereabouts (we're lookin' at you, Mom ;)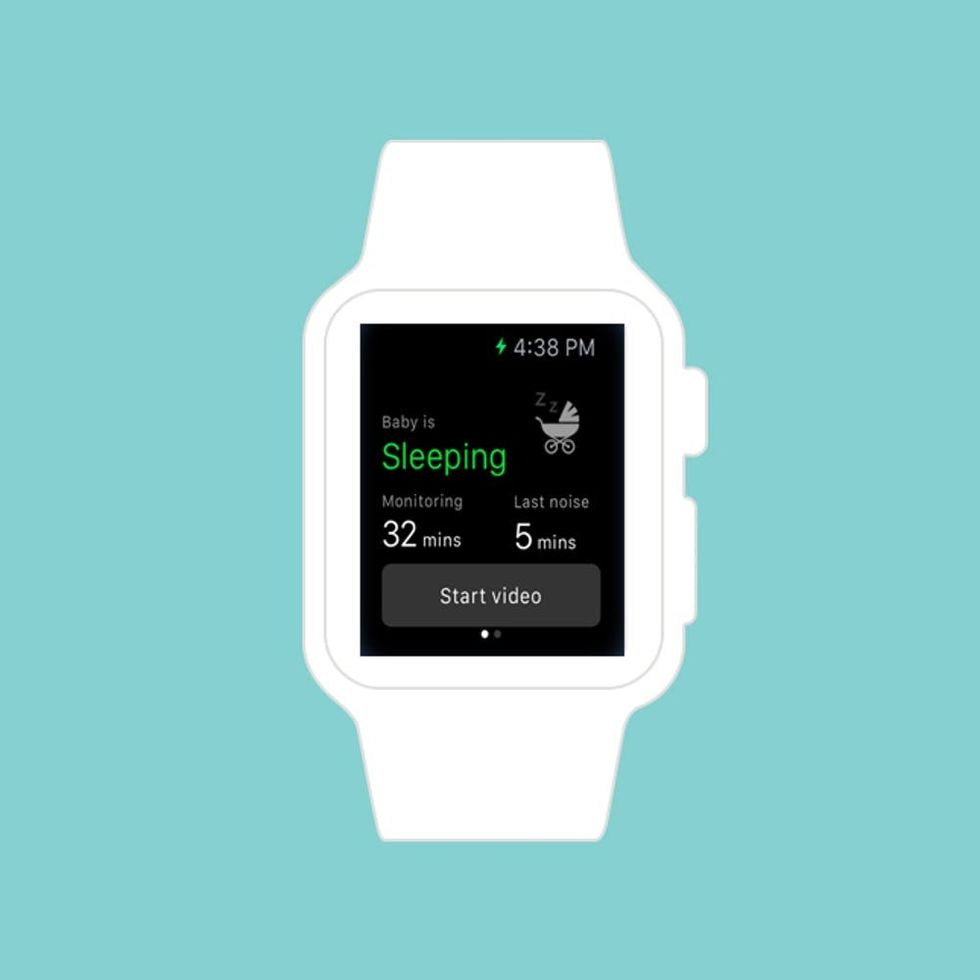 13. Baby Monitor 3G ($3.99): Long gone are the days of grainy, darkly lit baby monitors. By using a second phone that acts as a monitor, you're able to quickly see if your little one is still asleep and when their last sound or movement was. If they've woken up, you'll receive a notification to go get 'em. The best part? If you left your mini with a babysitter, you'll rest easy knowing you can see a live feed of the crib at any time. See ya, separation anxiety.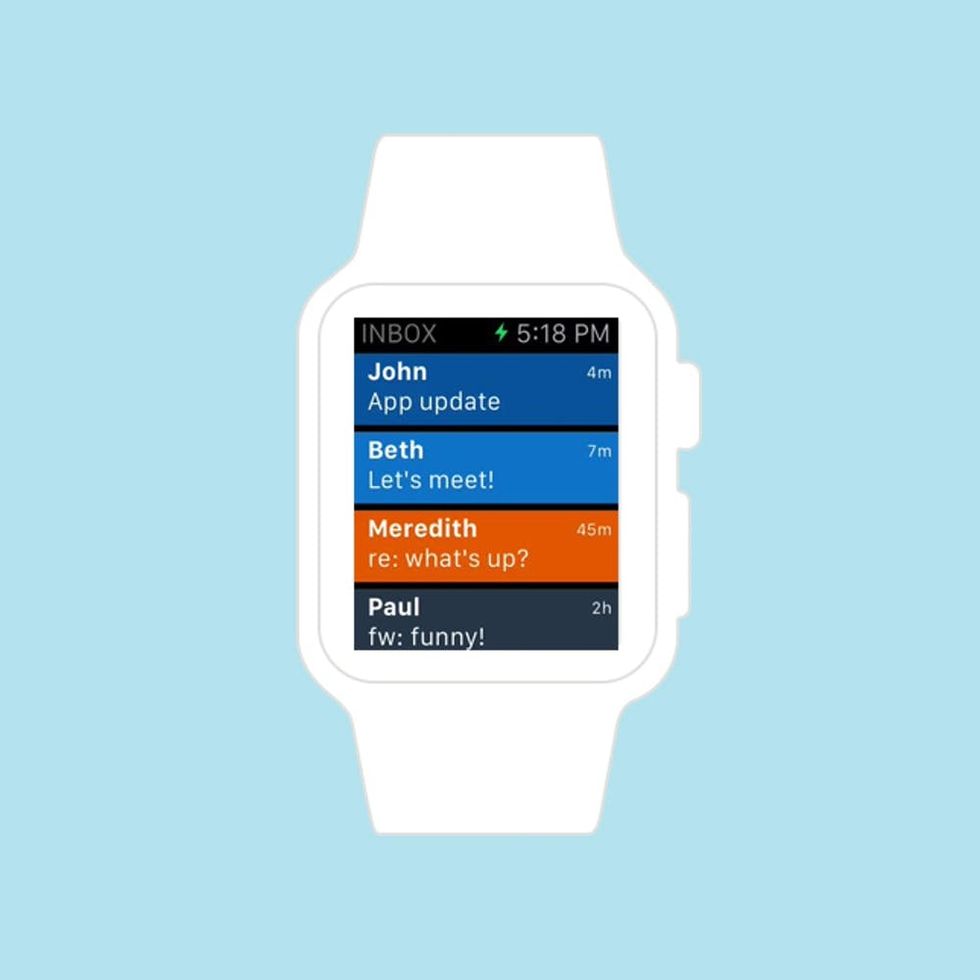 14. TL;DR Email (Free): All those too long; didn't read emails can disappear thanks to this Watch app. This communication tool ramps your productivity up ten-fold by turning all your emails into short (but understandable) bites, allowing you to easily decide if that message is pressing and you need to respond immediately or if it can wait while you get your DIY on.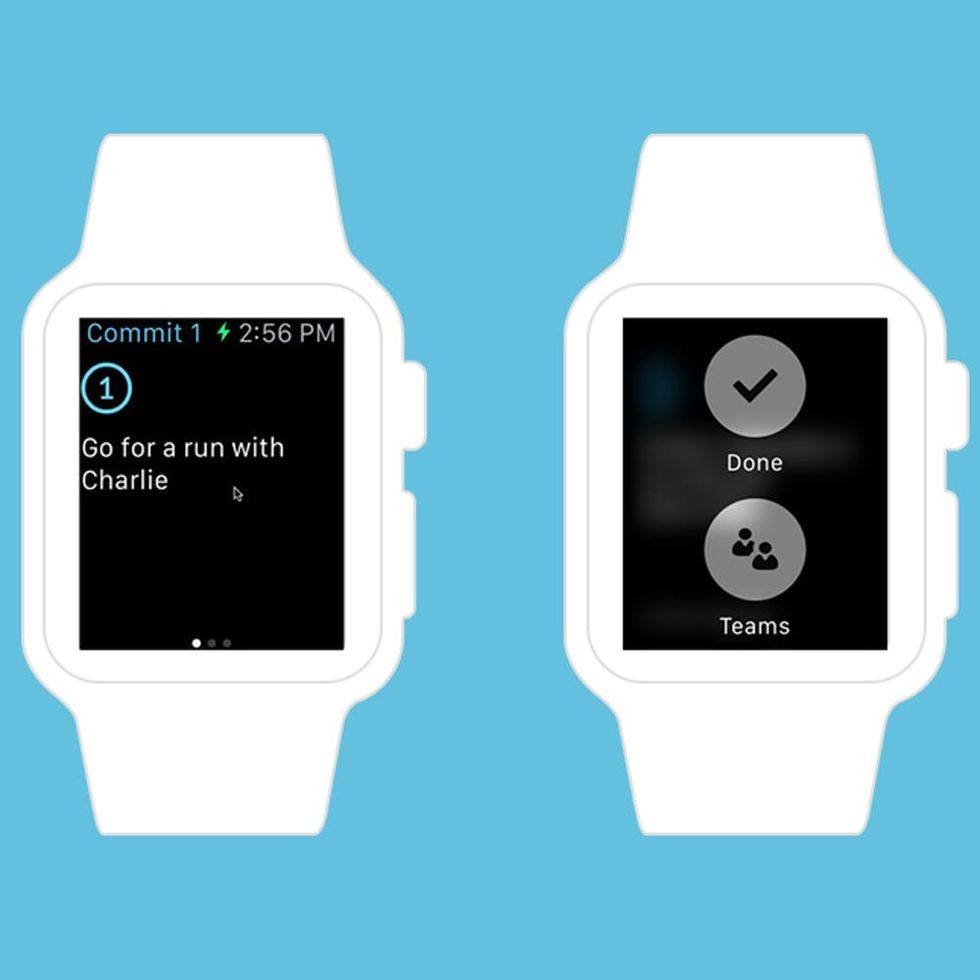 15. CommitTo3 (Free): Just like the smartphone version of this empowering app, use this productivity promoter to commit to three goals a day that you'll be able to view and check off easily. Keep an eye on your daily commitments, view your team's stats and even edit those goals as needed in case something comes up where you aren't able to actually get a task done for the day.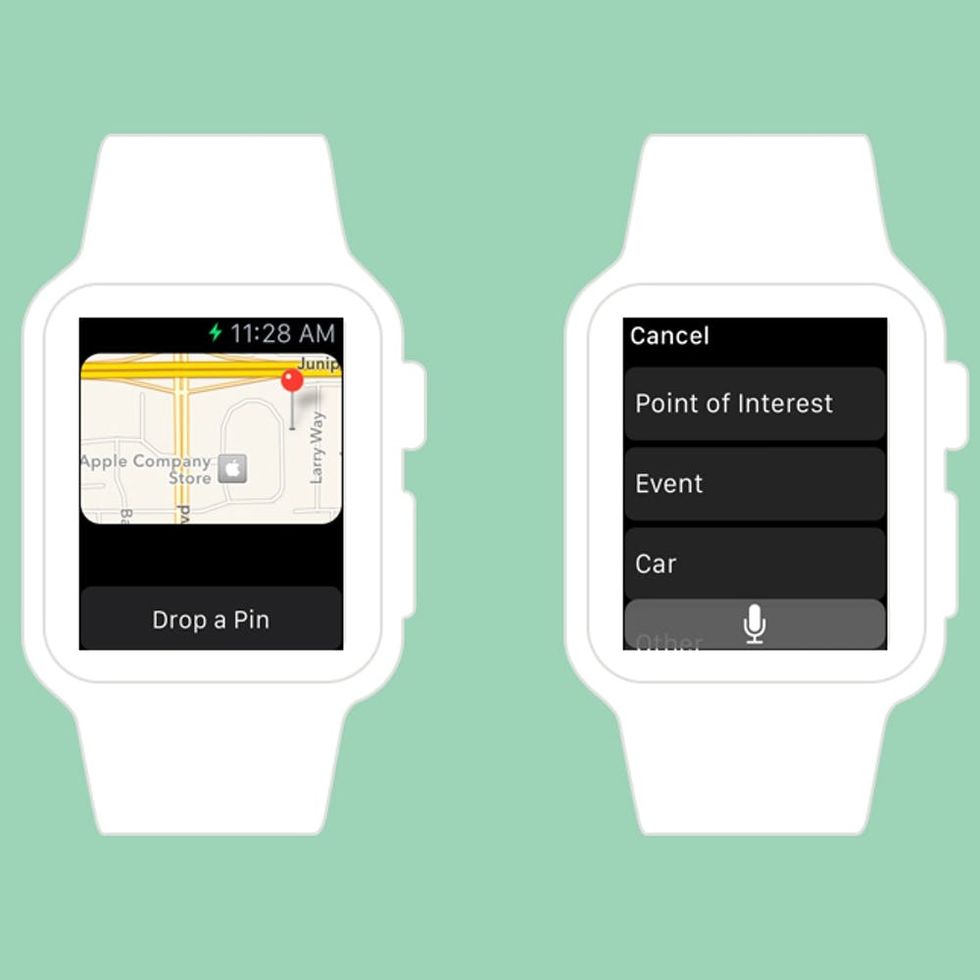 16. Pin-Drop ($0.99): Leave a digital breadcrumb wherever you go courtesy of this location-based journal. Drop as many pins as you want, anywhere you want. Then include a location name, what you experienced there, a note or two and even pictures of the spot.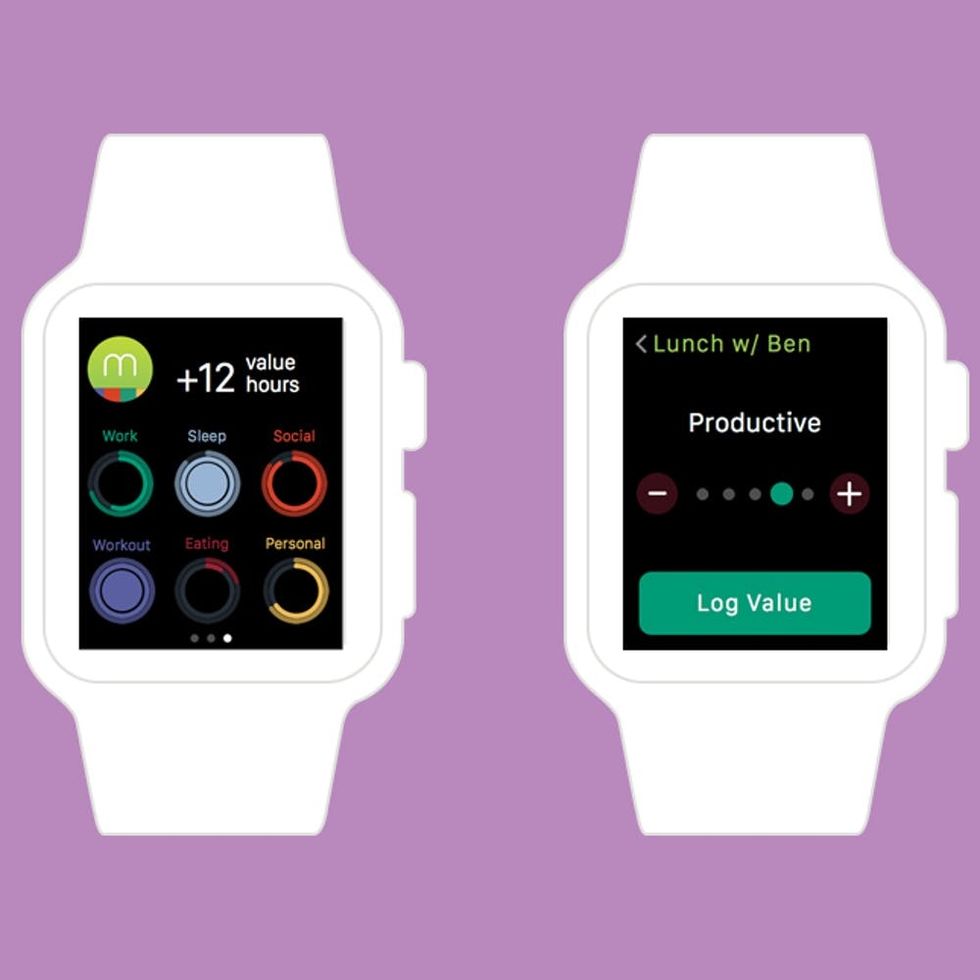 17. Moment ($2.99): With one of our favorite stress-free apps in watch-version, you can make choices based on how much time you have and how much value you give different activities in conjunction with that time. By tracking daily time goals, adding different values to your calendar and more, you'll be gaining insight on what's meaningful to you based on the time you allow individual activities.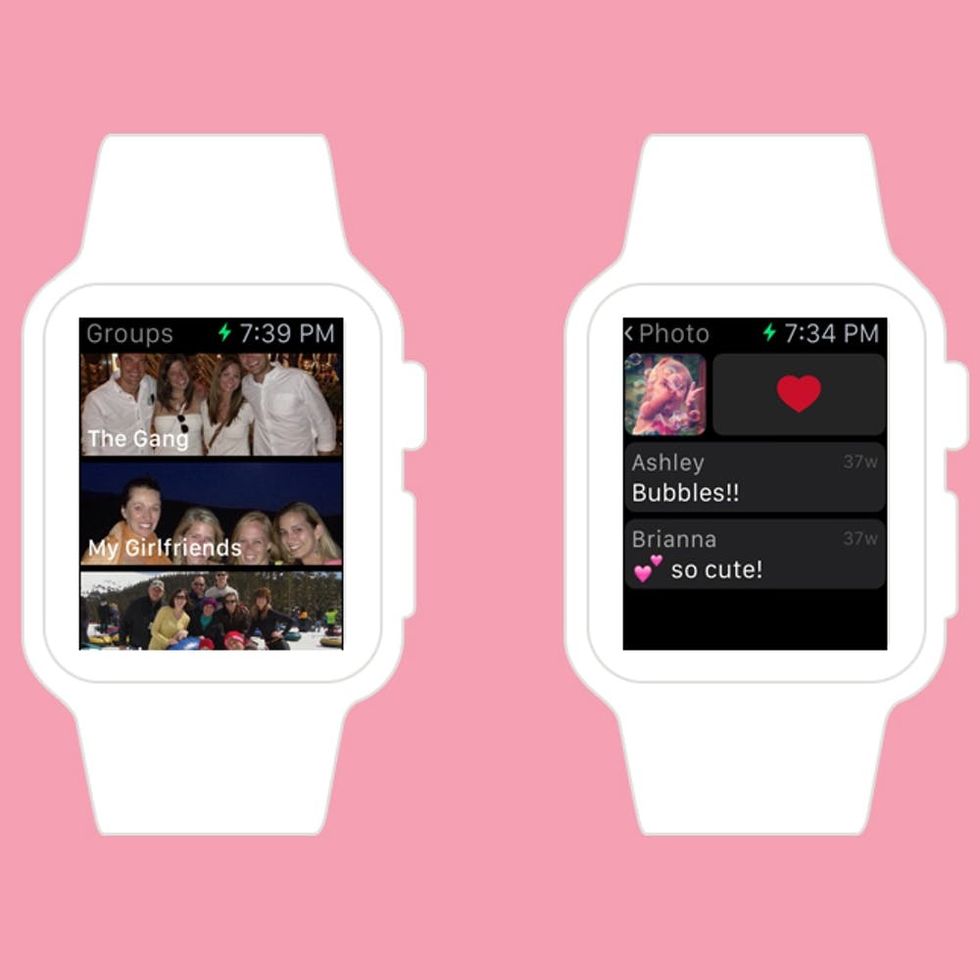 18. Cluster (Free): When Facebook gets too overwhelmingly crowded with brand content, baby news and wedding updates from old high school friends, download this social network. Privately share your moments with the ones who matter by creating groups with your friends, family or even co-workers. Then check up on all the essential news without taking your phone out.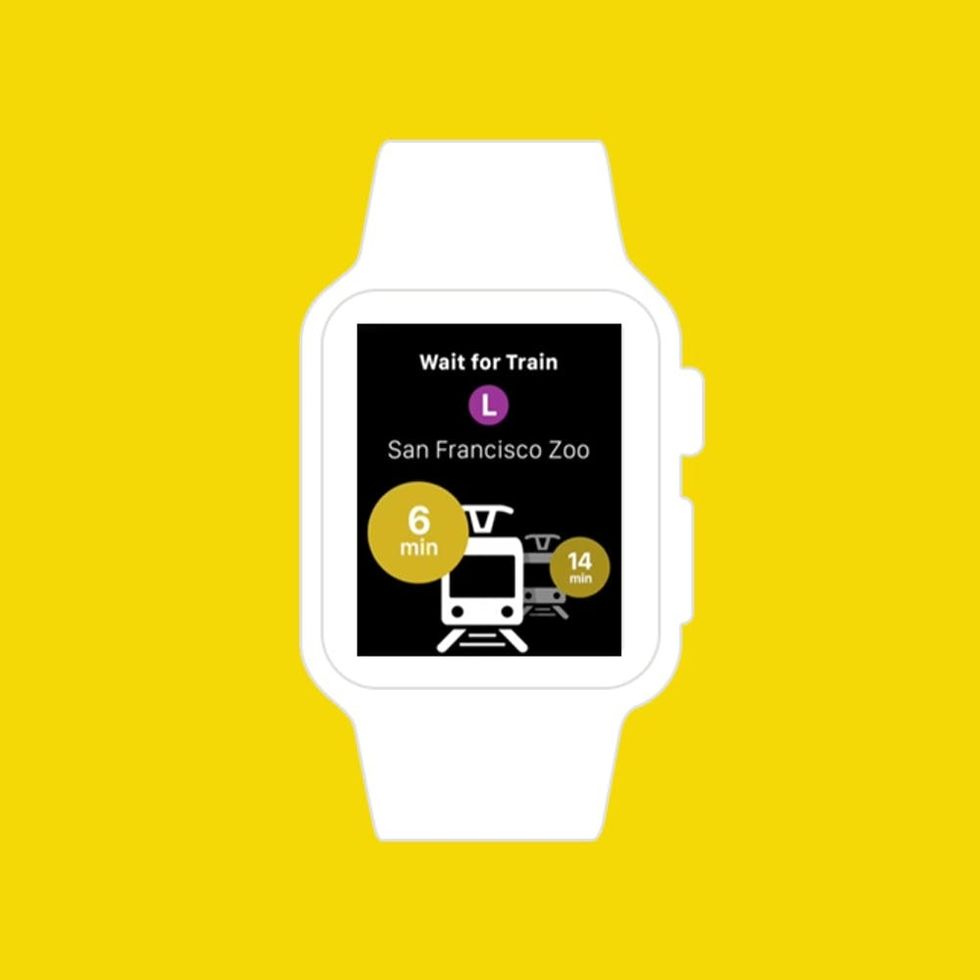 19. Citymapper (Free): Get help with where you're coming from and going to, status alerts and departure times for transit and so much more courtesy of this real-time transit app. You'll never be lost again (hopefully).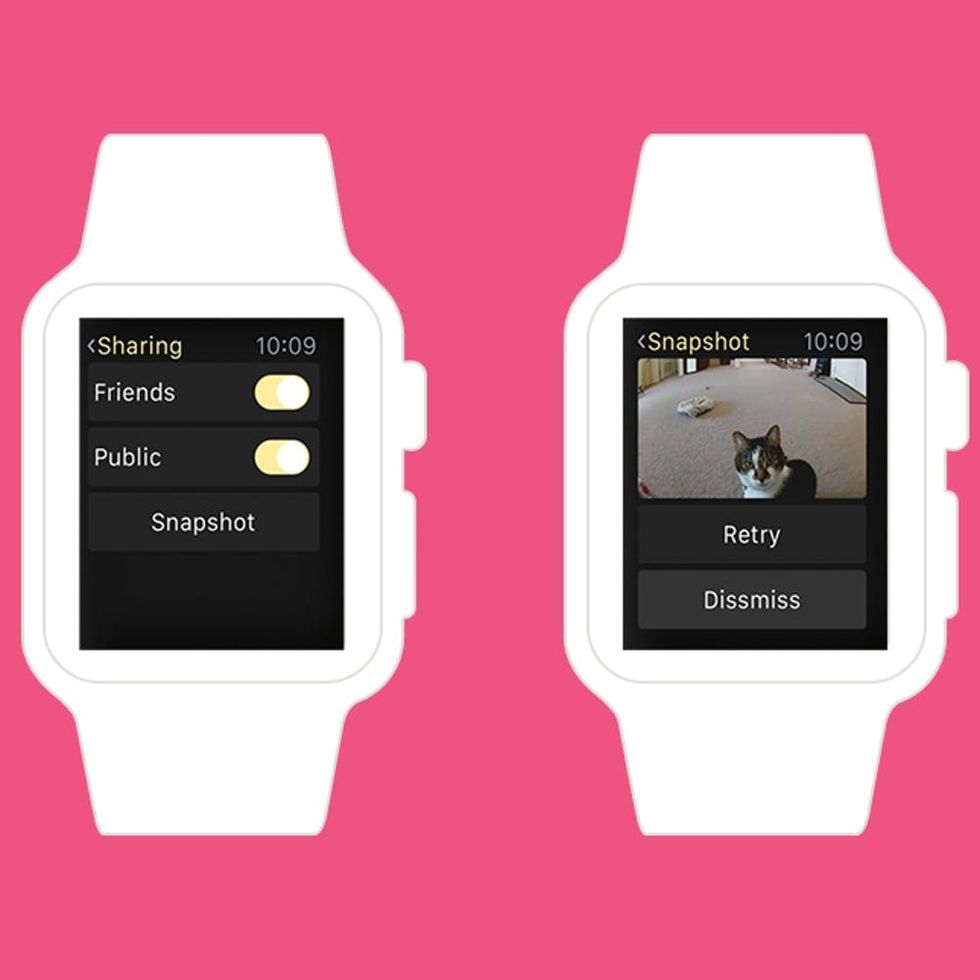 20. Petcube (Free): Whether you've got a pet or you're just an animal lover, this is a must-DL for those that are furry-friendly. Connect with a community of animal lovers while also sharing snaps of your pets — or just look at other people's. If you have the Petcube camera you can also check in on your cuddle buddy while away and even share your camera with friends for their own adorable entertainment. It's like Animal Planet on your wrist!
Which app will you be downloading first to your Apple Watch? Let us know in the comments.
(Photo via Apple)
Tech