The 13 Most Epic Engagements + Proposals of 2014
Dec 11, 2014
A good story has to have a strong introduction. While life is certainly not a fairytale, the proposal story often can be. From abruptly stopping a play to propose to another character, to trekking 3,000 miles across the country, there were some pretty epic engagements that happened in 2014. Below are the best of the best. Sit back, take in the love and try not to cry if you're single.
---
1. Worldly Wedding: Jack Hyer went on a date and instantly knew he was going to marry that woman. So while he traveled to 26 different countries over four years, he took advantage of the epic backdrops and created a proposal video for the ages. No surprise here: She said yes. (via Brit + Co)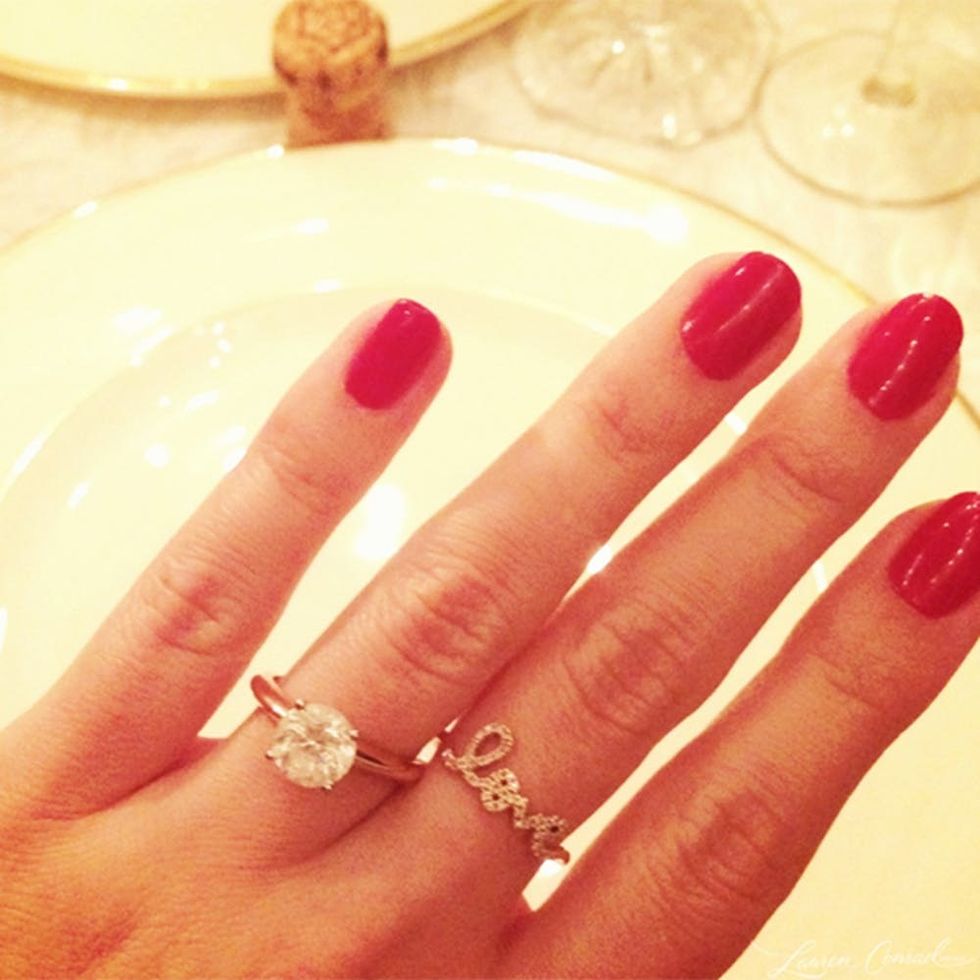 LC went for a classic ring shot after she and (now-husband) William Tell got engaged. We do like how she spiced up her classic new stone with a delicate "love" ring right next to it. (via @laurenconrad)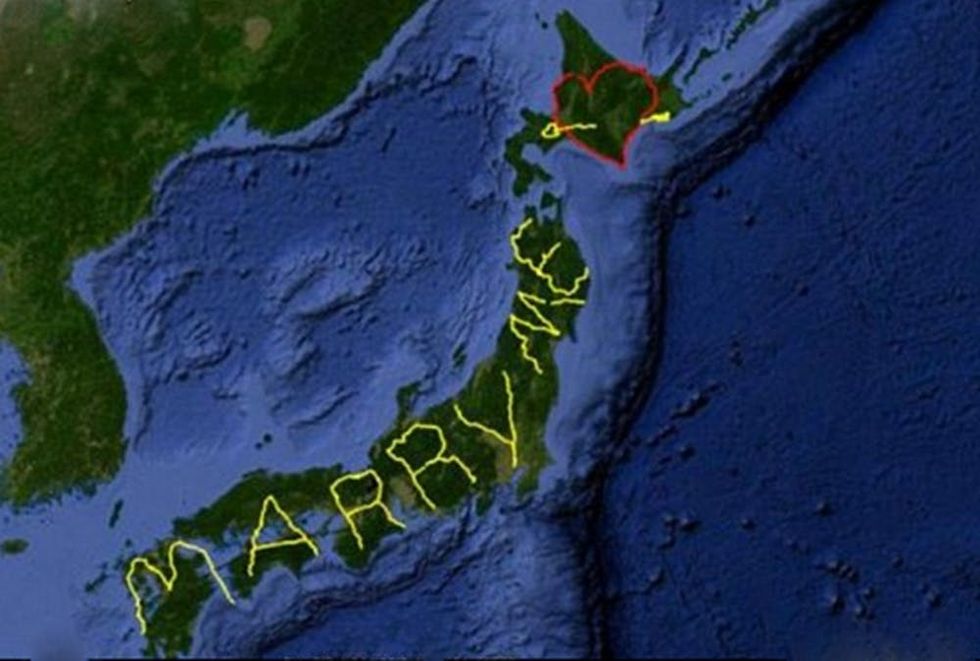 If you were in awe over that first travel proposal, just wait until you see this one. A Japanese artist spent six months trekking 3,000 miles through Japan with a GPS tracker all to spell out 'Marry Me' across the country. Good luck beating that one, boys. (via Daily Mail)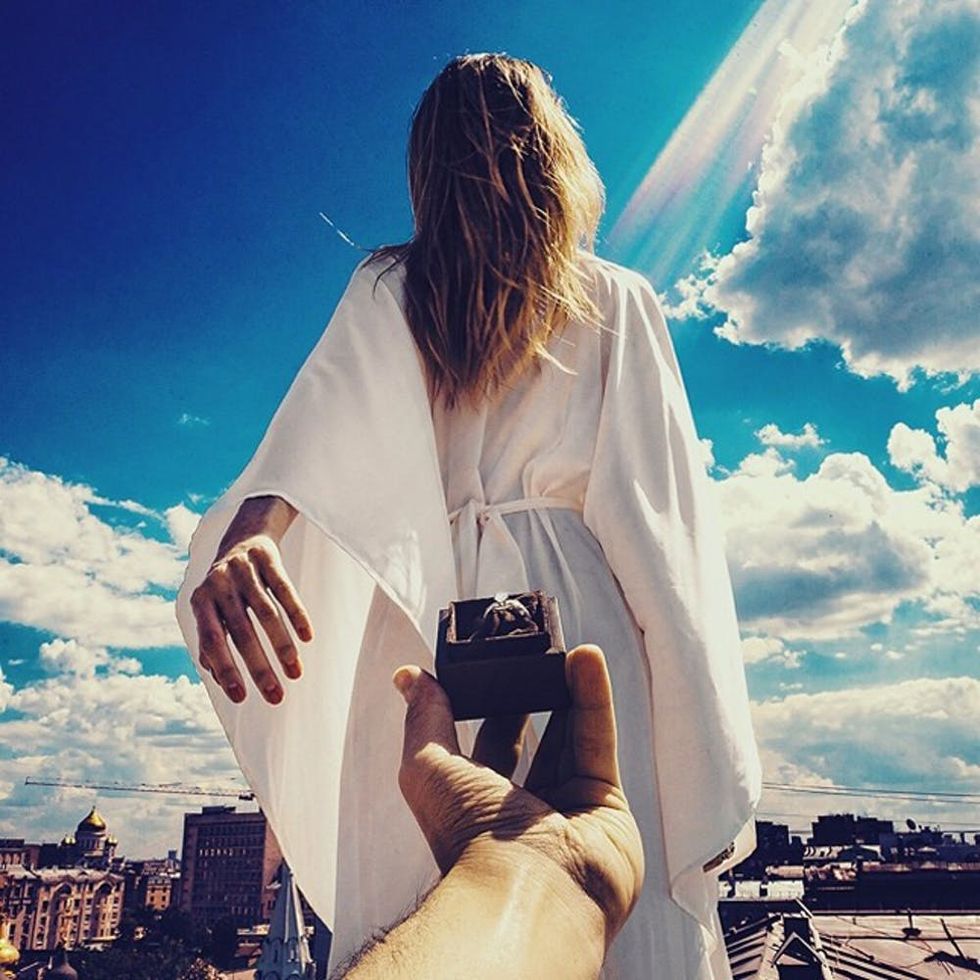 If you follow Murad Osmann on Instagram, you know that his pictures are all of him holding his now-fiancée's hand in dreamy exotic lands. We're pretty sure this ideal staging wasn't done in the moment of the proposal, but feel free to relive the moment with them and get ready to swoon each and every time. (via @muradosmann)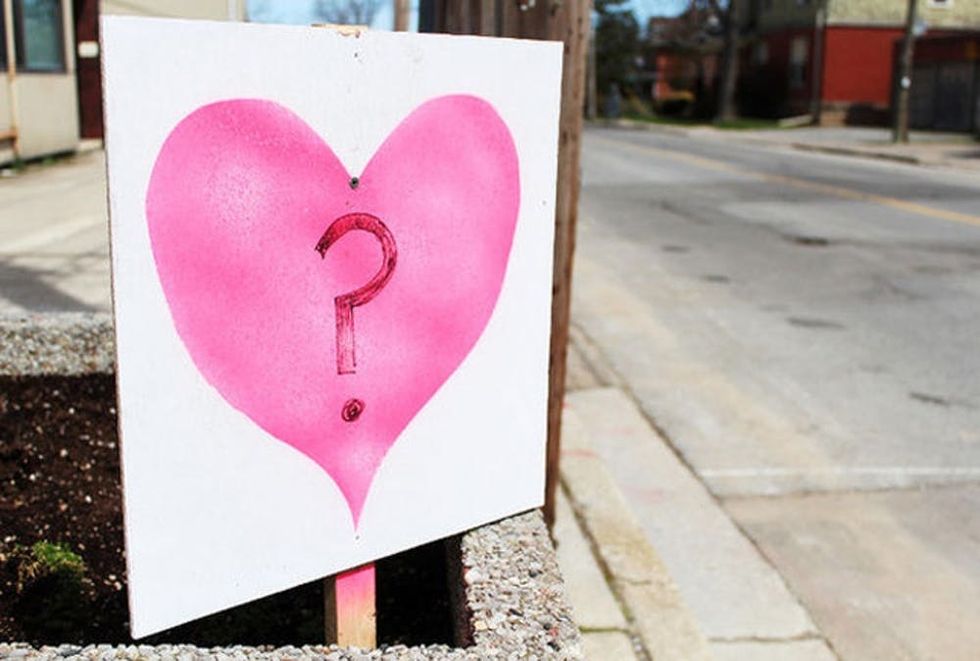 Maryanne Firth started seeing pieces of plywood with a pink heart all around Ontario. As a reporter, she asked the public to help and even wrote a story about it. One day a sign included an address and time. It's safe to say she wasn't expecting what she found. (via Buzzfeed)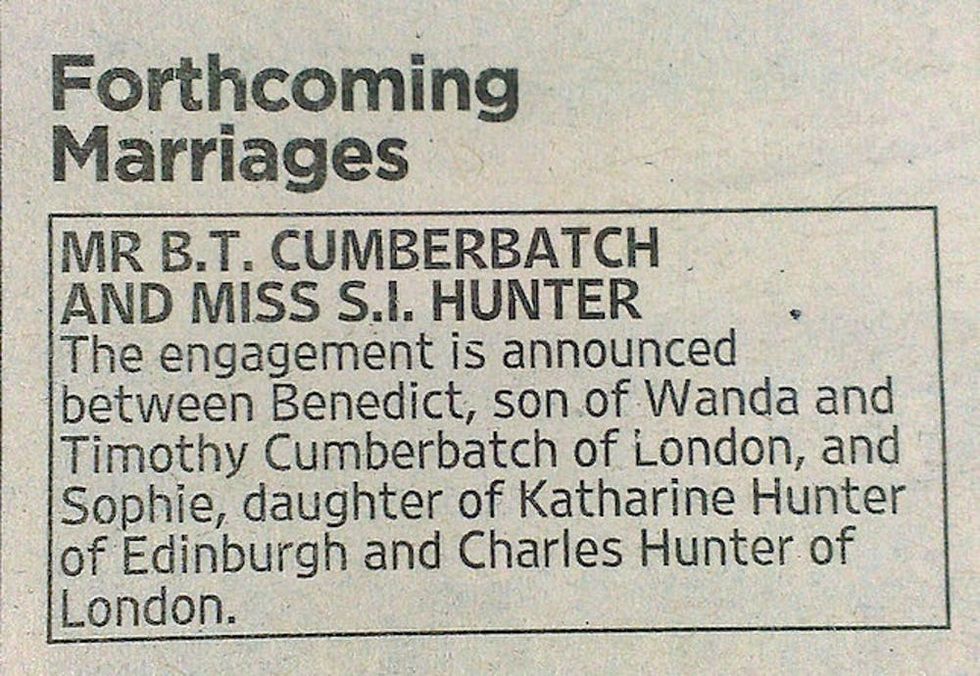 Brace yourself, Benedict Cumberbatch super fans, the studly actor is officially (almost) off the market. Rather than posting his engagement to Sophie Hunter on Instagram or Twitter, the two announced their engagement in a very traditional manner — with an announcement in the Births, Marriages and Deaths section of British newspaper The Times. (via PopSugar)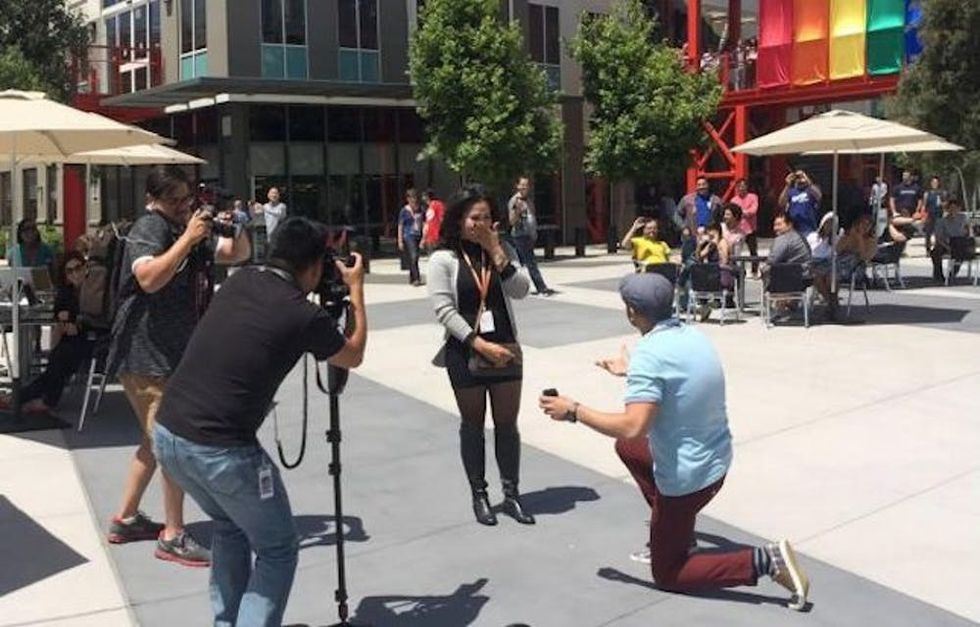 This Toronto-based couple met in a very 21st century sort of way. It all started back in 2007 when Steve Kawalit Poked Nafis Joon on Facebook. The couple fittingly got engaged at Facebook headquarters. (via Mashable)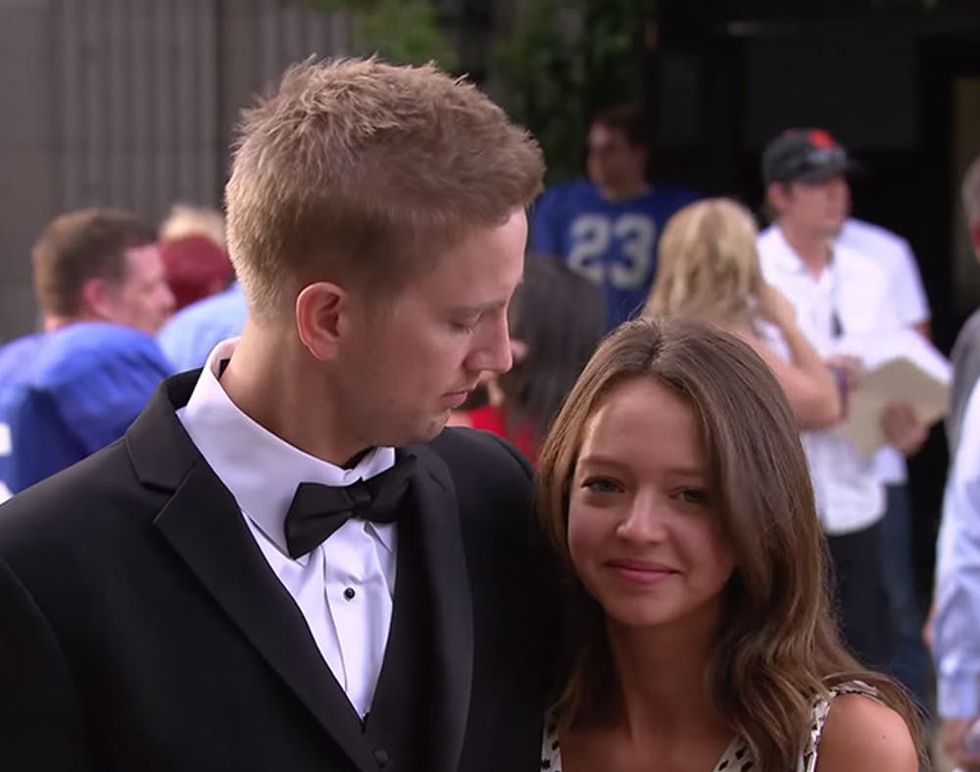 Falling somewhere in between a flash mob and a just totally adorable extravaganza, Bret proposed to his girlfriend with fog, 40 professional dancers, some lip syncing and surprise appearances from her closest loved ones. (via YouTube)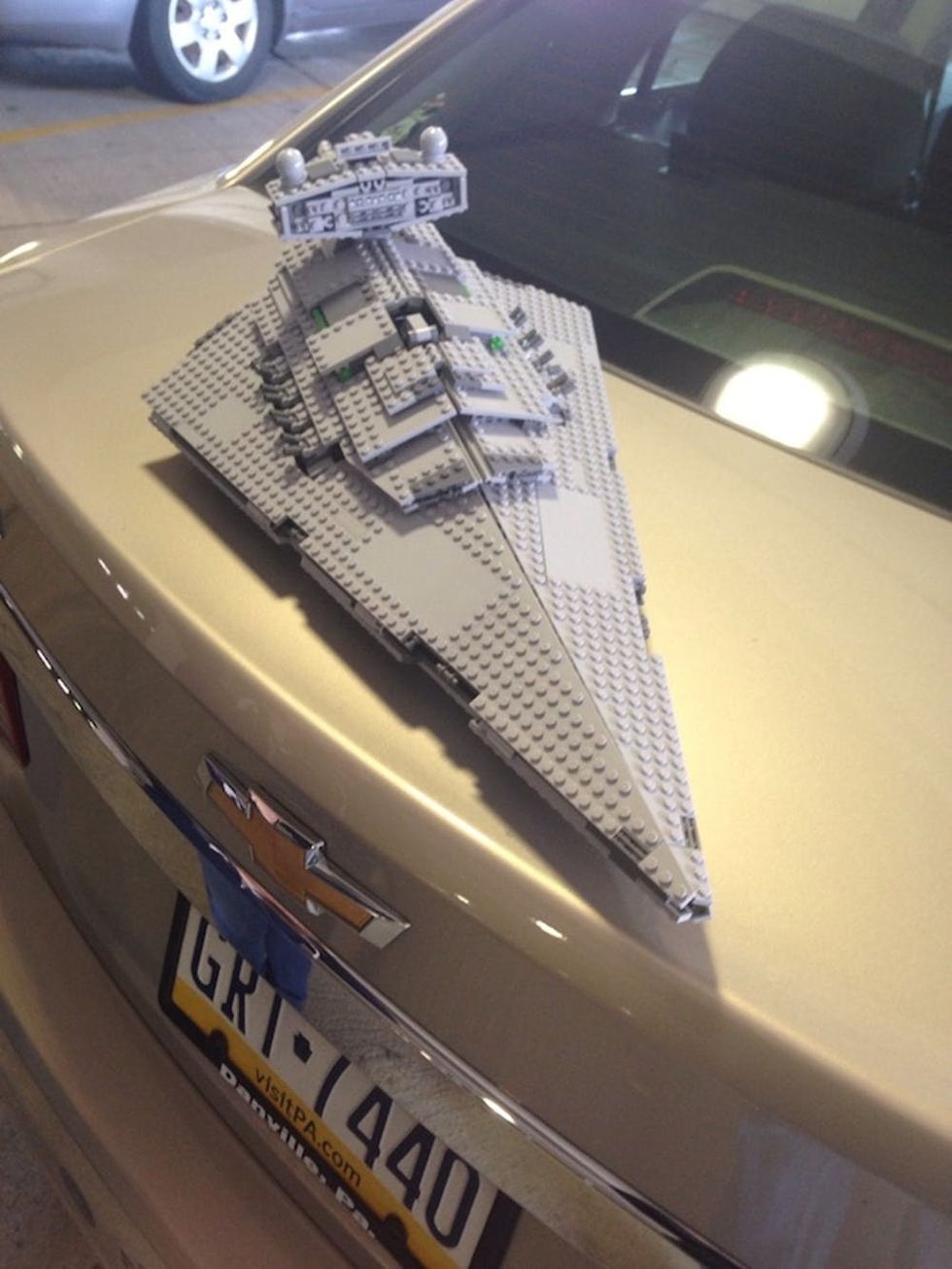 Stephen Dempsey recreated the Imperial-II class Star Destroyer from Star Wars out of Legos and fashioned it into the coolest ring box a proposal has ever seen. (via Mashable)
Cortney Clift
Cortney is the senior writer and special projects editor at Brit + Co. She typically covers topics related to women's issues, politics, and lifestyle. When she's not buried behind her computer you'll find her exploring New York City or planning her next big adventure.
Party