Mobile Data Proves Beyoncé Was the REAL Reason People Watched the Super Bowl
Feb 10, 2016
When you think about the Super Bowl, what comes to mind is football, the 167 million viewers who tuned in and… your smartphone. According to a study by Flurry, Yahoo's analytics co for mobile optimization that tracks 800,000 apps and sees an average of 10 billion sessions per day worldwide, Super Bowl 50 was truly a dual screen experience: people were glued to their cell phones up 21 percent up from just the year before. Apparently the only thing that could get people to set down their phones during the game was… Beyoncé.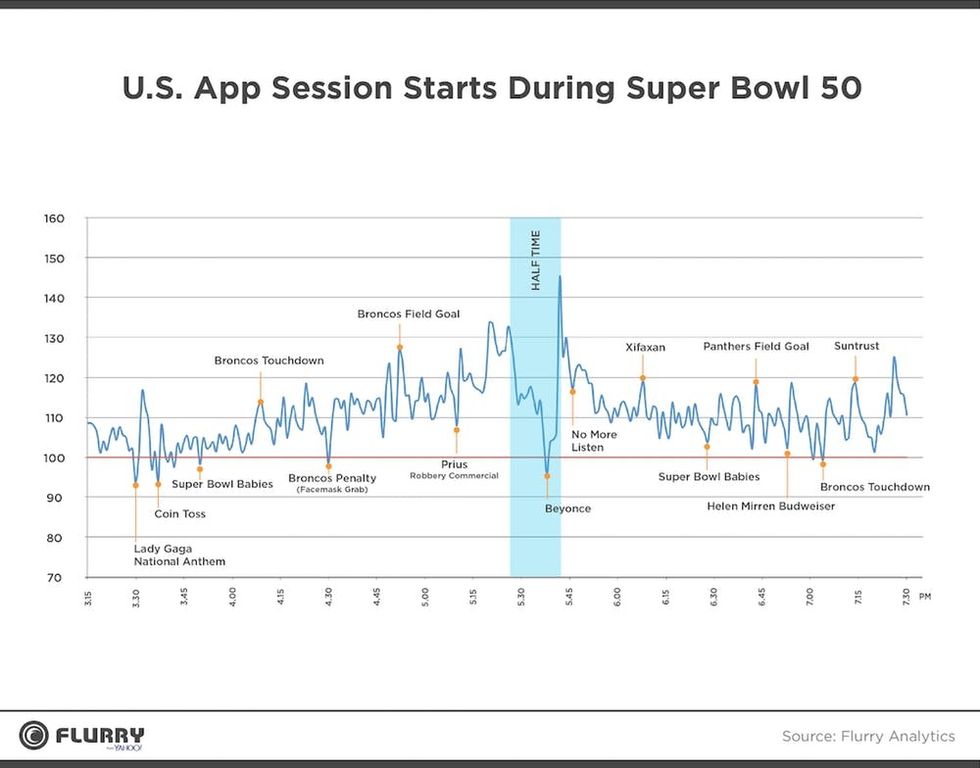 ---
Flurry Insights examined all their data and found that smartphone app usage dropped significantly when Queen Bey came on the screen. With app usage steadily climbing after Lady Gaga finished the final note of the national anthem… not even Coldplay taking the stage with could get people to fully put down their cell phones again. That is, until BEYONCÉ. As soon as she appeared, app usage "cut mobile usage by a third." That's a whopping 33.8 percent.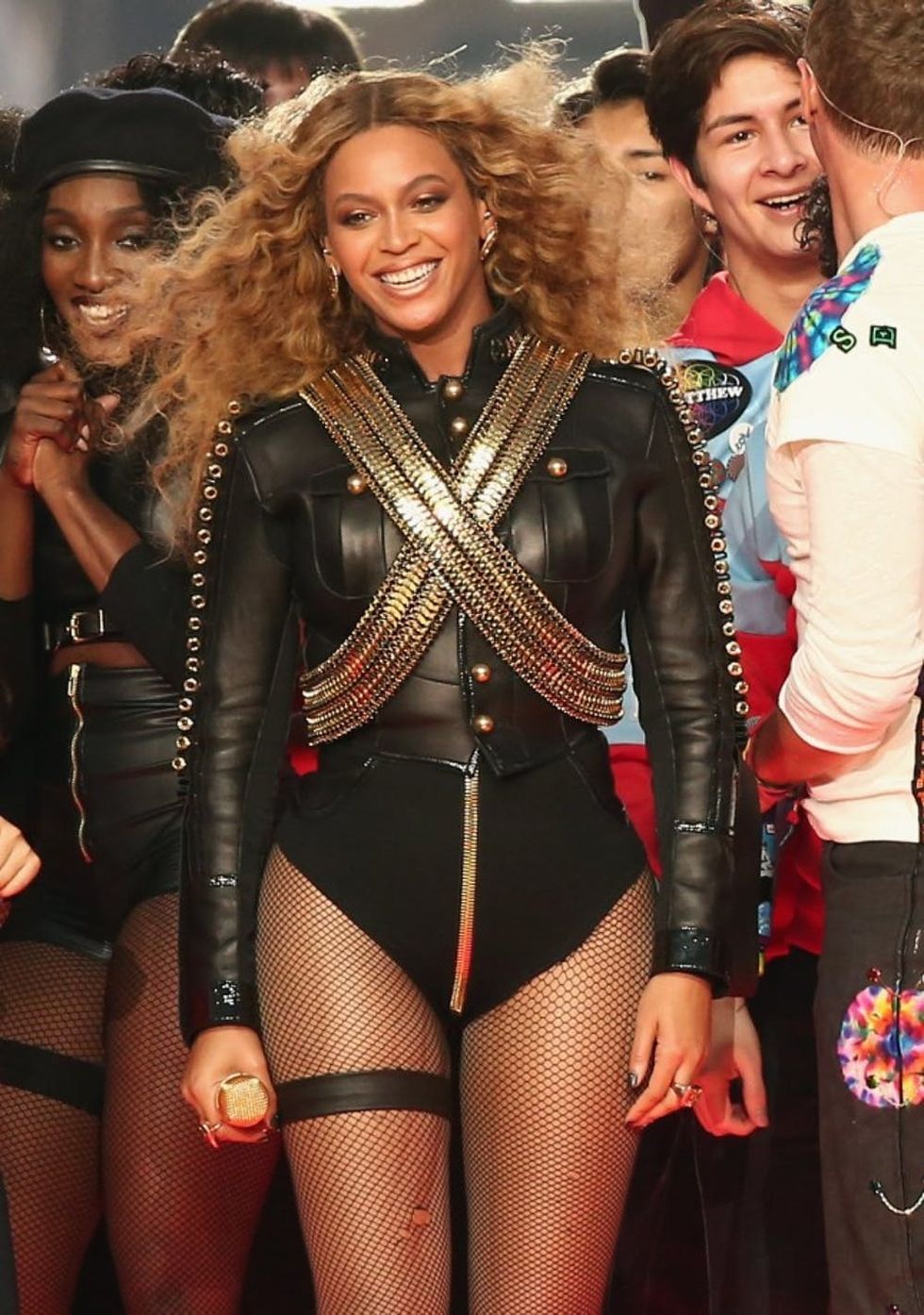 Bey got us all in #Formation for all of two minutes and as soon as she exited the stage, app usage shot back up to higher than ever before. What does this data tell us? First of all, advertisers can't compete with Beyoncé obviously. Secondly, the Beyhive is vast and all-encompassing.
Bow down.
Did you watch Queen Bey slay during the Halftime Show? Tweet us @BritandCo!
(Infographic via Flurry, photo via Christopher Polk/Getty)
Kimberly Wang
Kimberly Wang writes about all things pop culture, tech, style, and beauty. She's a Bay Area transplant and has an MFA in Creative Writing from Columbia University. On a sunny New York day, you can find her hanging out with her mini schnauzer Isabelle Jellybean on a blanket in Central Park.
Tech