Blake Lively's Awkward People's Choice Awards Thank-You Speech Will Make You Confused (But Also Happy)
Jan 19, 2017
After spending a whole lot of 2016 with Blake Lively on #bumpwatch before she and hubby Ryan Reynolds FINALLY confirmed that Blake was, indeed, expecting the family's second little girl, tonight we got to watch her accept her first award of the new year. And readers: It was cute as heck… especially the part where she confessed her adorably ambitious childhood goal and kind of confused us.
Watch @blakelively accept the award for "Favorite Dramatic Movie Actress" #PCAs pic.twitter.com/FAQvOe134k

— People's Choice (@peopleschoice) January 19, 2017
---
Nabbing the People's Choice Award for "Favorite Dramatic Movie Actress" for her role in The Shallows, Blake accepted her award donning a swinging fringed mini by Elie Saab and looking like the babeliest babymama in Hollywood. But y'know, that's neither here nor there. Let's talk about that SPEECH.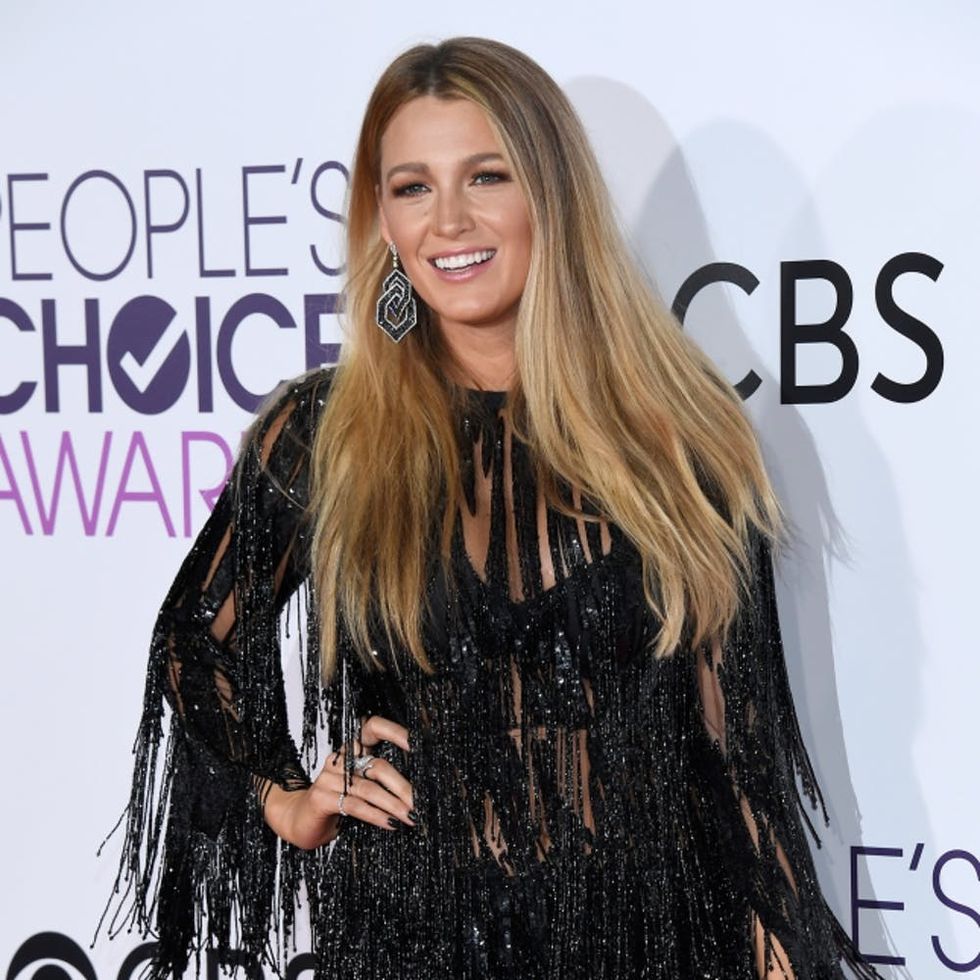 Blake went up to thank the audience and to acknowledge her mom for raising her with the belief that she should never let anyone tell her there was something she couldn't do. "I was always an ambitious kid," Blake said. "And so I set a goal for myself as a kid, and I knew that if I could accomplish this, I would be successful and I would be happy. And that was… meeting the Spice Girls."
Um, hello? Dying!
Anyway. Blake admitted that no, that never did happen, but she loved that the five Spice Girls were all distinctly different personalities who introduced her to girl power. And, acknowledging the other women actors also nominated for the "Favorite Dramatic Movie Actress" award, Blake thanked the public for their votes "not just for this movie or for me but for girl power." Which maybe didn't make the MOST sense, but it was cute as a bug's ear so we'll let it slide.
What did you think of Blake's speech? Let us know @britandco!
(Photo via Alberto E. Rodriguez/ Getty)
Kelli Korducki
Kelli is Brit + Co's Senior News Editor. Her interests include sensible footwear and glasses that take up 25 percent of her face.
Celebrity News