Cher's Platinum Blonde Hair in 'Mamma Mia! Here We Go Again' Will Make You Do a Double Take
Dec 21, 2017
Meryl Streep might be missing from the present-day newly-dropped Mamma Mia! Here We Go Again trailer, but there's one (huge!) star who's very much present, and she's rocking a totally different look! Cher, who has come aboard to play Donna's mother (and Sophie's grandmother) has ditched her signature raven hair in the clip in favor of a platinum blonde look that matches that of her fictional family members.'
---
Making her grand entrance near the trailer's end (see the 2:09 mark), we get our first glimpse of the family matriarch as she places a heeled foot next to a cane while exiting a chopper.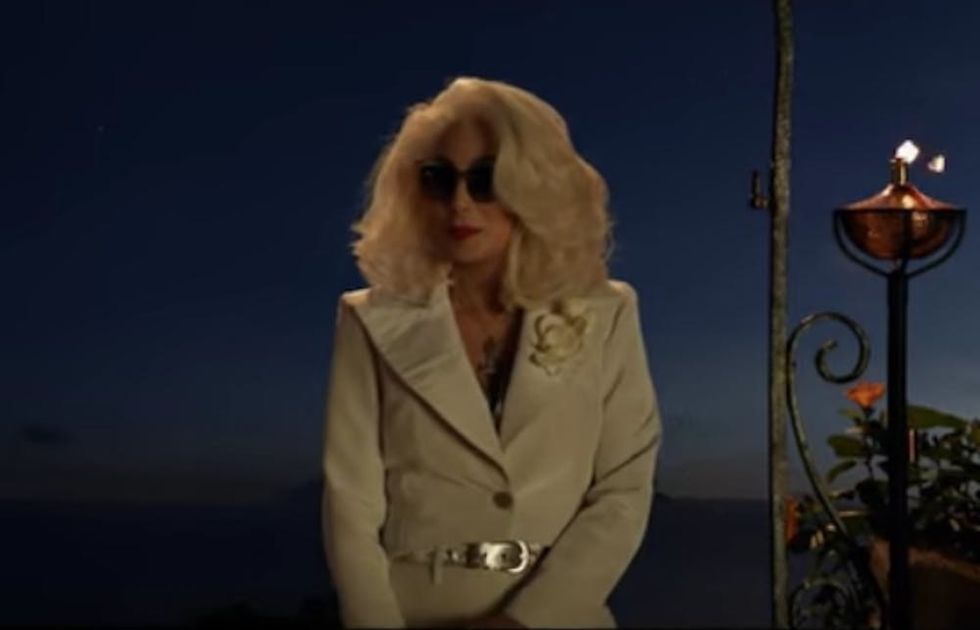 Panning to the music legend in an all-white suit, her uber-blonde, shoulder-length coif immediately stands out.
"Grandma. You weren't invited!" a shocked Sophie exclaims, to which Cher replies, "That's the best kind of party, little girl," as she stares down her glasses (as only Cher could).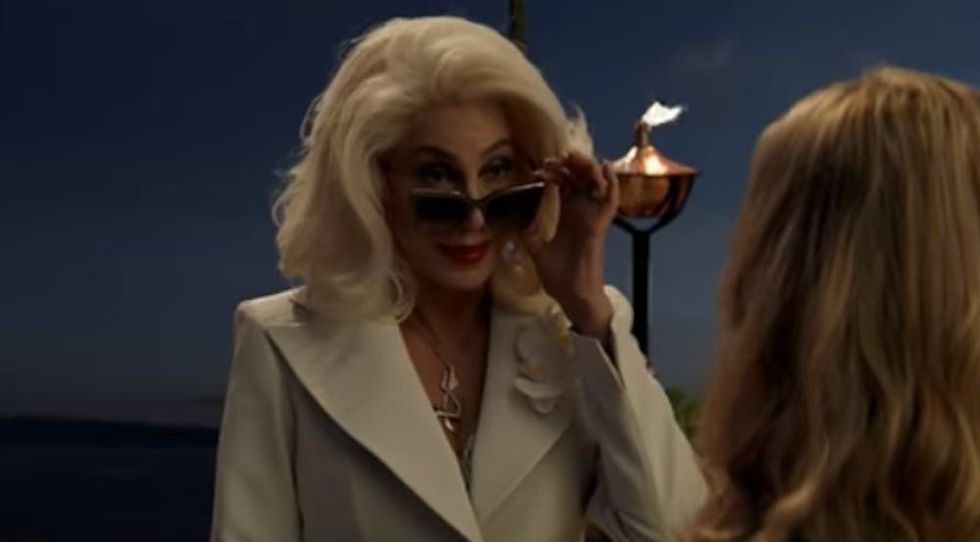 While it's far from the first time we've seen the "Ooga Boo" singer as a blonde (you might recall the flaxen tresses she donned on David Letterman back in 2002), it's definitely been awhile since we've seen her depart from her natural near-black locks. We're guessing that it's merely a wig this time around, but it's still a fun look for the Burlesque star.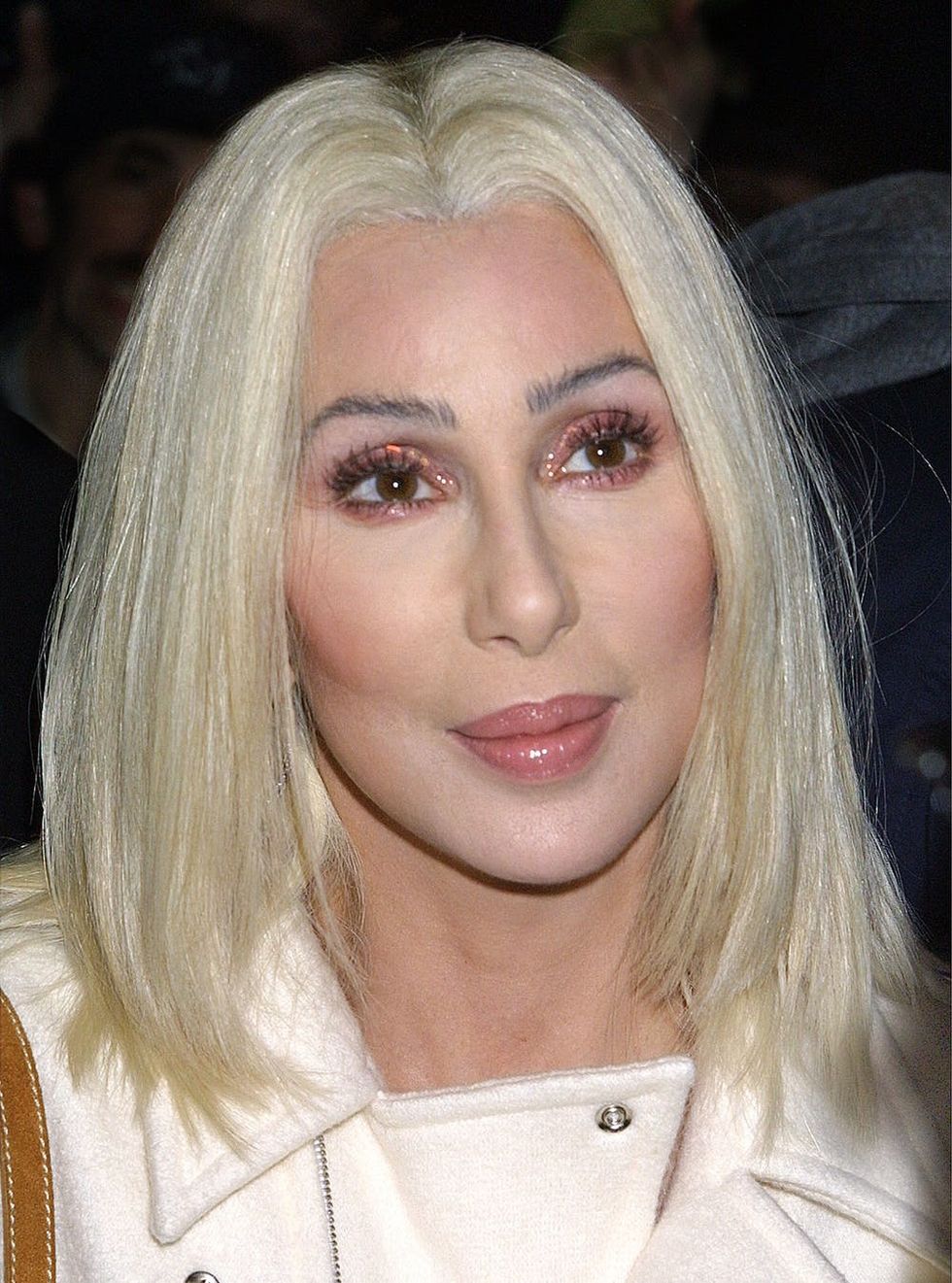 Check out her epic cameo in the vid below and let us know what you think!
Do you like Cher better as a blonde or a brunette? Share @BritandCo.