Taken Mate Is a New Dating App That's Tackling Online Dishonesty
Mar 22, 2017
If we hear one major criticism of online dating more than any other, it's this: "How do you know that people are being honest?" Well, we don't. There are plenty of statistics out there about who is most likely to lie on Tinder, but that doesn't leave us with a good solution. Whether we like it or not, online is the place to be in our quest for love, and since there are creative dating apps constantly becoming available for download, we don't want to be left behind simply because we were afraid of a dishonest profile or two.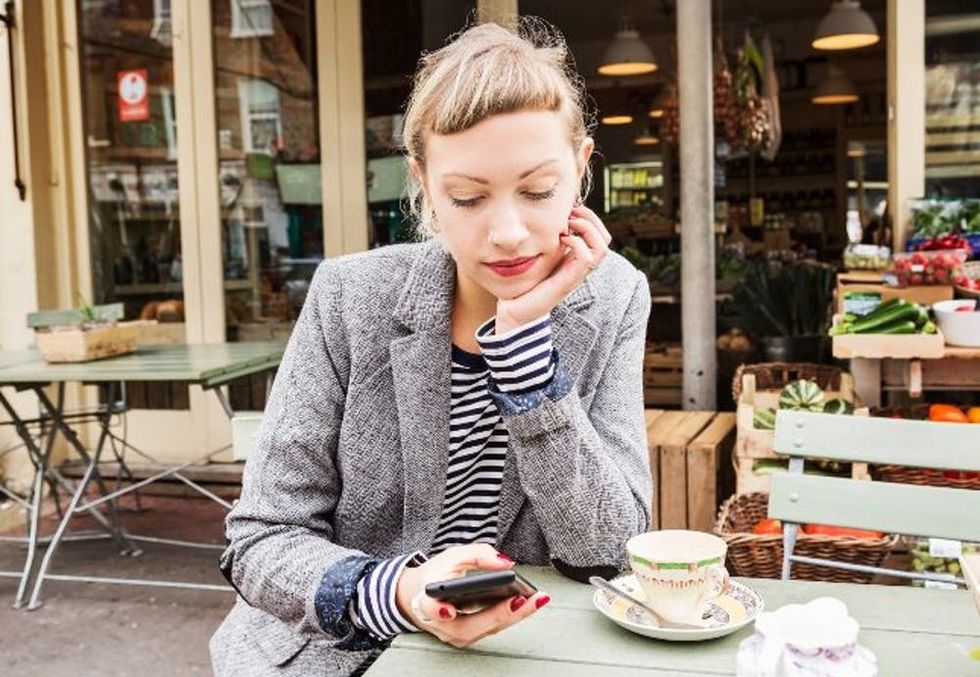 ---
While there may never be a perfect system for eliminating all of the dishonest daters looking for love virtually, there are companies working to move us further in that direction. Taken Mate, which launched for download on February 24 (free on iOs and Android), is one such company.
"We wanted to create a platform to make people feel confident about making online connections and to change the way they think about online dating culture," says Taken Mate CEO Matt Condensa. "Online dating has become the new norm and it can be a tough world to navigate."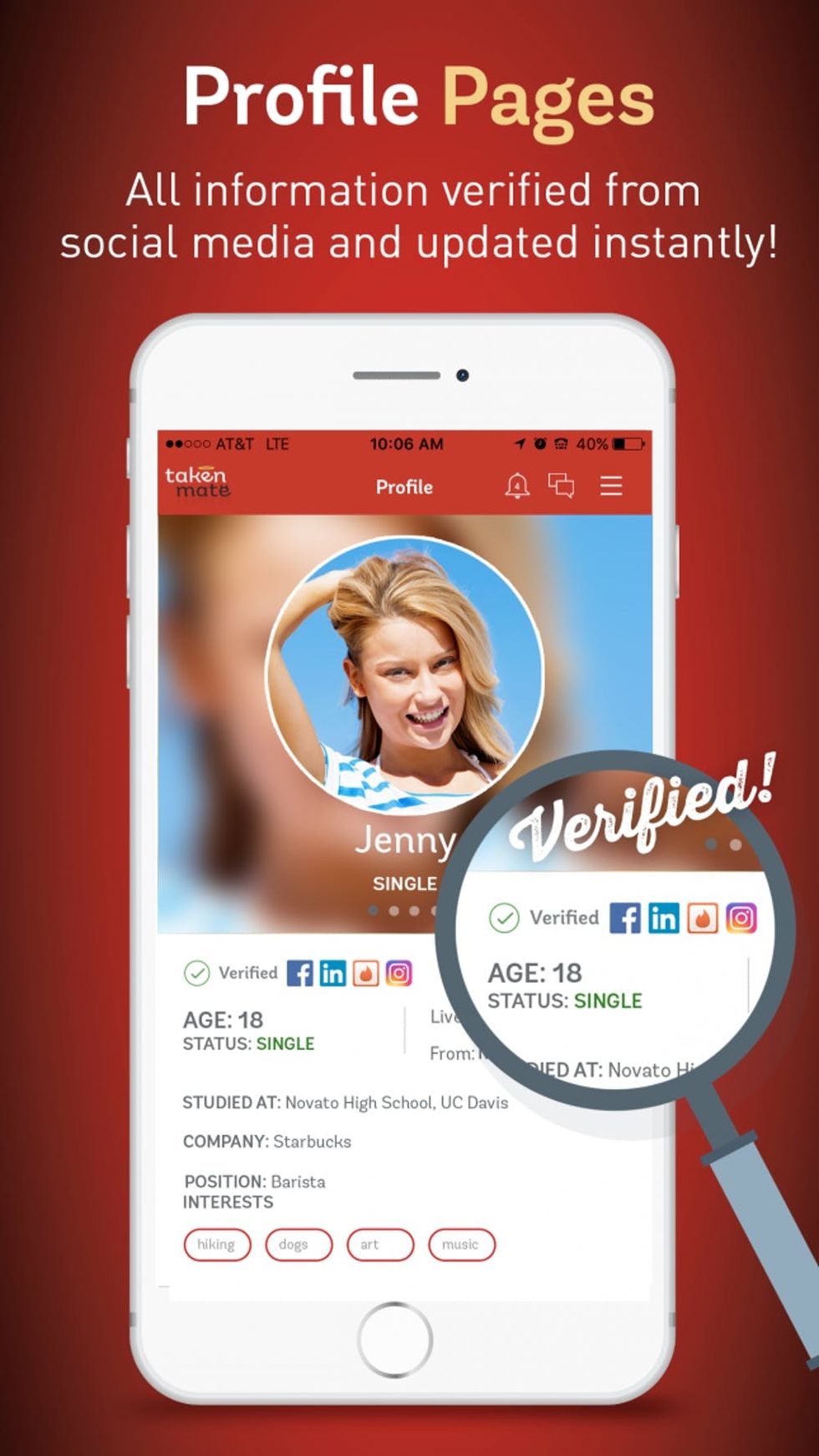 Taken Mate's solution to catfishing and other virtual crimes of the heart is to aggregate real-time information from various social media profiles. Users can see all the accessible details about an online crush in one place based on a "stoplight" system. Those who appear to be unequivocally single get green profiles, while those whose relationship status seems to be inconclusive or taken are coded yellow and red, respectively. Because Taken Mate also uses the National Sex Offender database to identify registered sex offenders, profiles can also be coded black if the platform senses danger.
"Since Taken Mate pulls data from many social media sites, it's significantly more difficult for people to lie about their identity," Condensa says.
The system certainly isn't watertight. If an online creep is smart enough to live off the social media grid or to keep up with their lies across all social media platforms, it will, of course, be more difficult to catch them in their scam. Still, Taken Mate gives us one more resource for making the most out of online dating, and it may keep us a step ahead of virtual connections who could ultimately break our heart — or worse.
According to Condensa, these baby steps are a good measure of the app's success. "If [we] can help one good person a day remove the digital mask from a pretender to make a better choice, then we are helping and winning," he says. "Our mission is to inspire safe and honest relationships for everyone."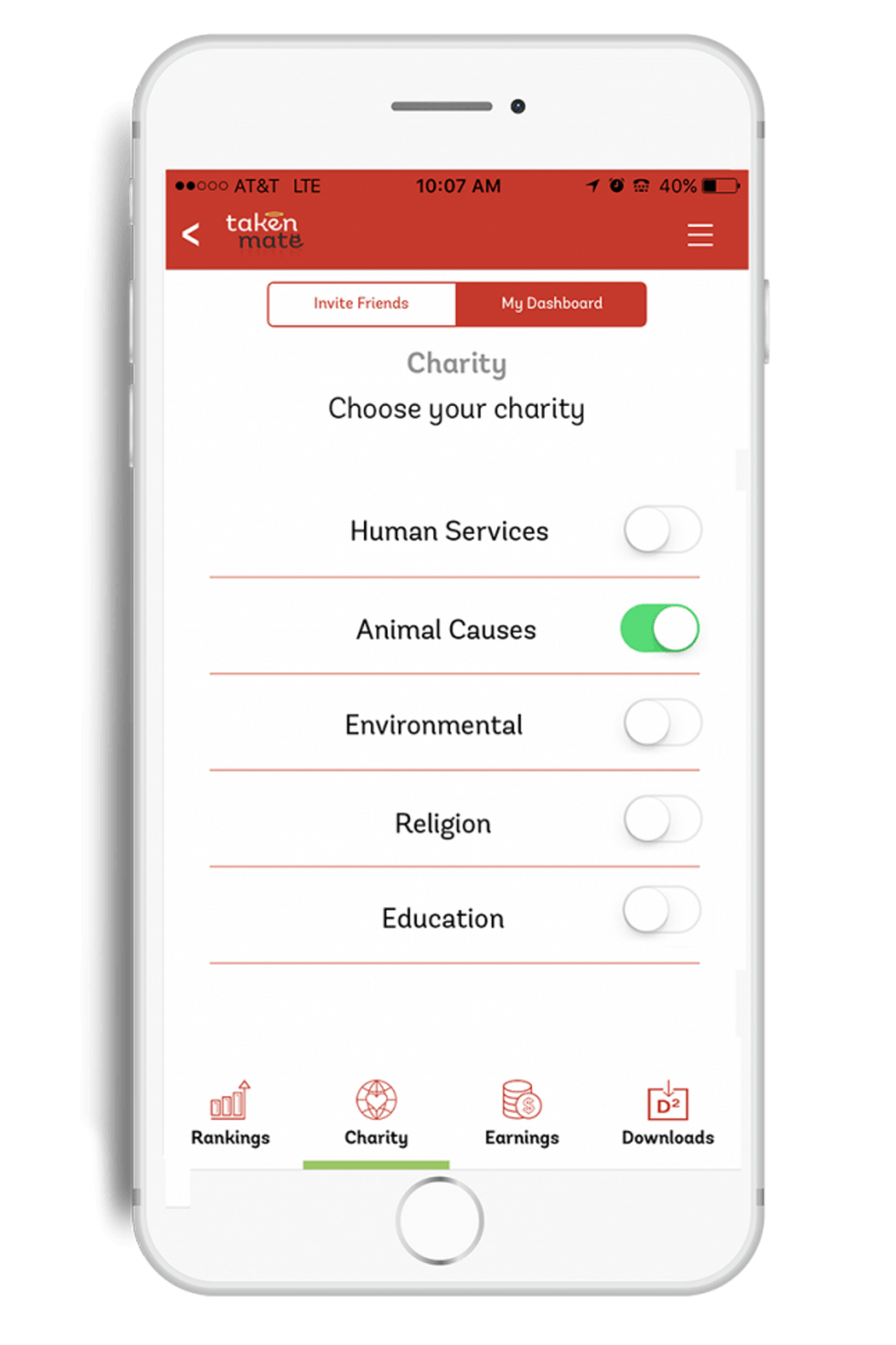 As part of their efforts to change the face of online dating, Taken Mate has also broadened their mission into the world of philanthropic giving. For every download, the company contributes to one of several major causes, including cancer research, animal welfare, and violence prevention. Condensa says Taken Mate's model of "You download, We donate" aims to "incentivize good people to do good things by helping them to make good choices."
Do you think Taken Mate will help put an end to shady online dating? Tweet us @BritandCo!
(Featured photo via Getty; Images via Taken Mate)
Alli Hoff Kosik
Alli Hoff Kosik is a freelance writer who is passionate about reading, running, rainbow sprinkles, her lipstick collection, watching embarrassing reality TV, and drinking pink wine. She lives in Brooklyn with her husband and (in her dreams, at least) three golden retriever puppies. Listen to her talk books on
The SSR Podcast
.
Relationships