9 of Our Favorite Pieces from Ellen DeGeneres' New Clothing + Home Decor Line
Jul 01, 2015
You guys, our wish came true! Ellen DeGeneres finally launched a lifestyle site. Hot on the heels of Reese's Draper James debut, the talk show host + stylish lady's ED by Ellen, the often-talked-about and mega-teased next career move from the TV mogul, is officially live. Now we've got yet another celeb lifestyle brand to obsess over and make wish lists on — because GOOP + Preserve just aren't enough, okay?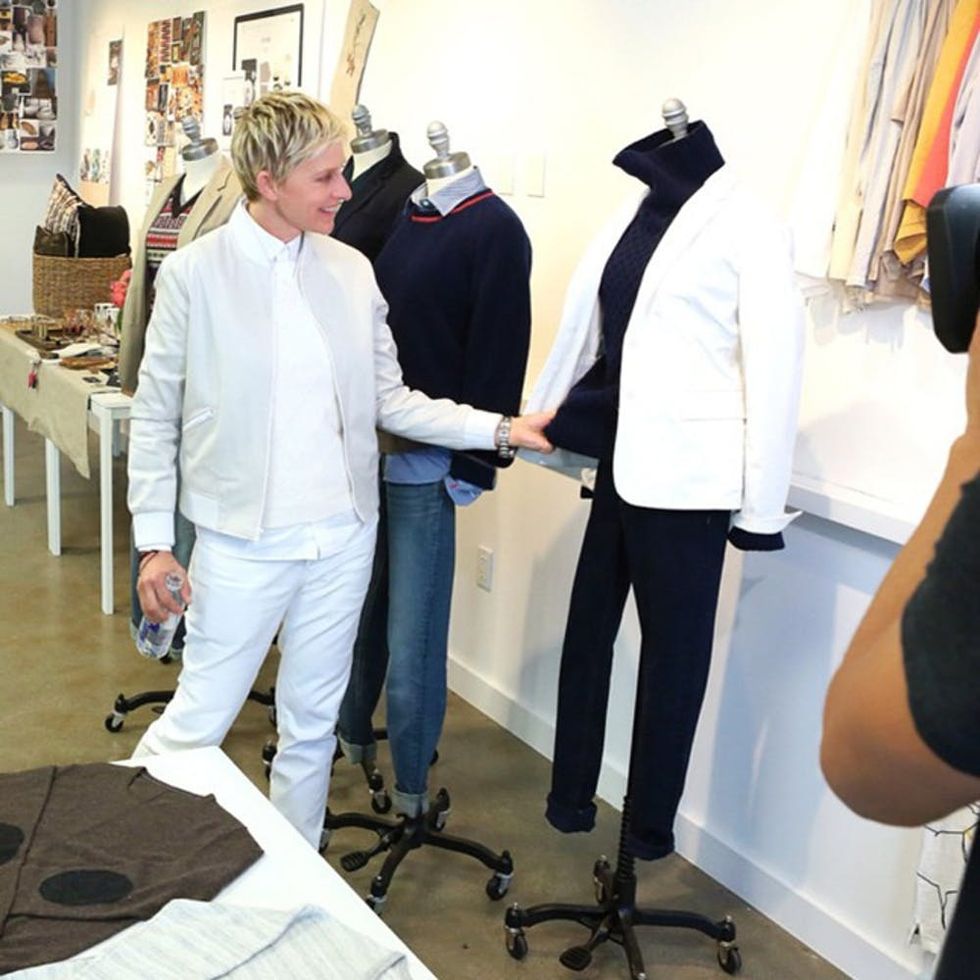 ---
Inspired by "iconic style, values and personality," the funny lady's brand is full of casual, ready-to-wear women's clothing that fall under the next-level-basics category, tons of eye-catching accessories and plenty of gorgeous home decor pieces (sorry kids, no clothing for you). While essentially the entire website is full of need-it-now items made for digital windowing shopping (or actually buying), there are a handful of items that stand out from the pack that are our major faves. Check 'em out below. Oh, and sidenote: A majority of these looks are totally unisex, so shop away, boys!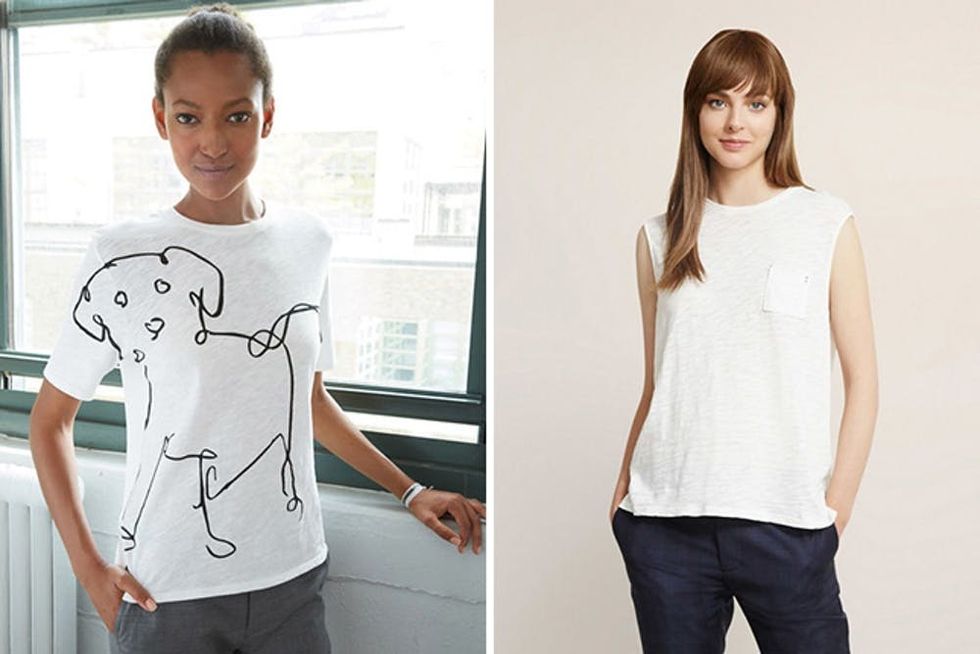 1. Original Dog Tee ($45) + ED Vintage Crew Tank ($40): Tees and tanks are essential closet staples, perfect for any season. Tack on a hand-drawn dog or a pocket to loose-fitting tops like these ones and we are willing to get one for every day of the week, month and year.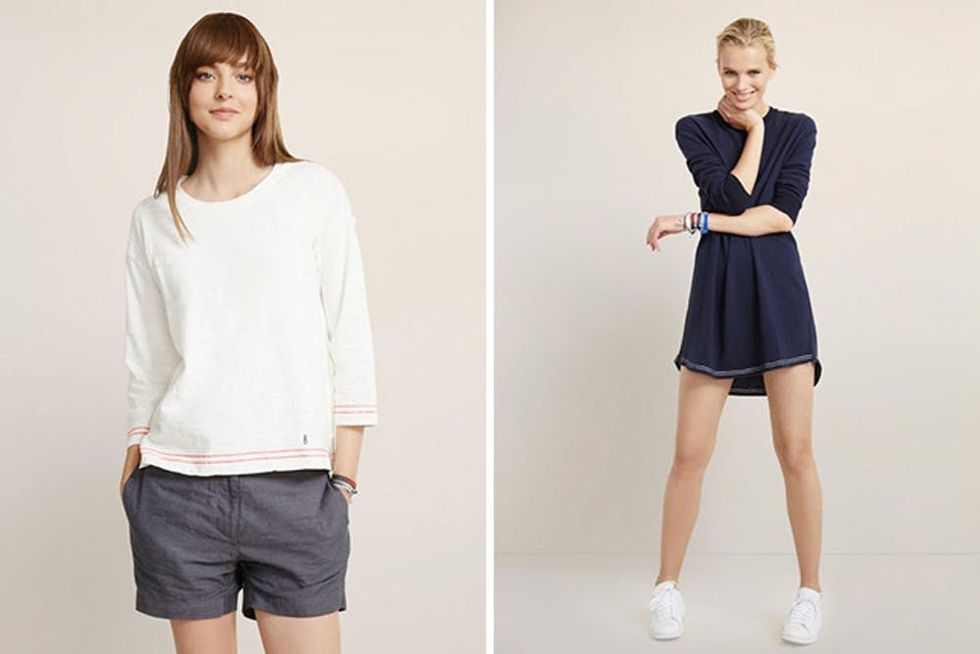 2. ED 3/4 Sleeve Embroidered Swing Top ($125) + ED Knit Tee-Shirt Dress ($145): Knits are nice and cozy, but sometimes you need to show off some wrist or leg when wearing them. That's why this top and dress are perfect for a chill girl wanting to look chic while staying comfortable all day long.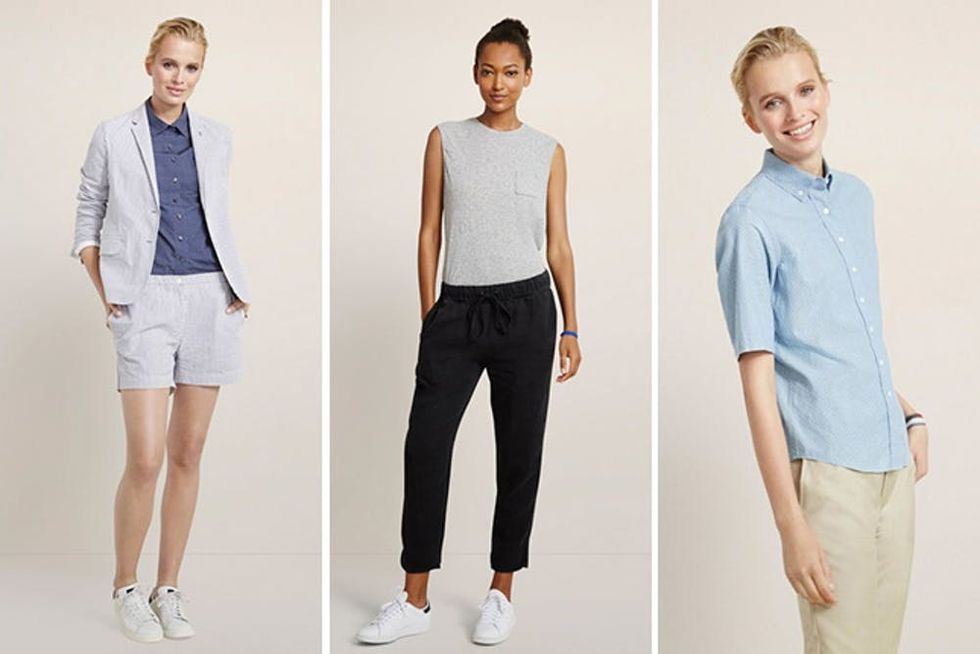 3. ED Seersucker Jacket ($195), ED Favorite Drawstring Pant ($145) + ED Short Sleeve Polka Dot Chambray ($125): Dress up but don't feel rigid while doing so. Pair a jacket with shorts, rock drawstring pants to the office or even work it in a short sleeve chambray. Have the best of both worlds, just like Hannah Montana!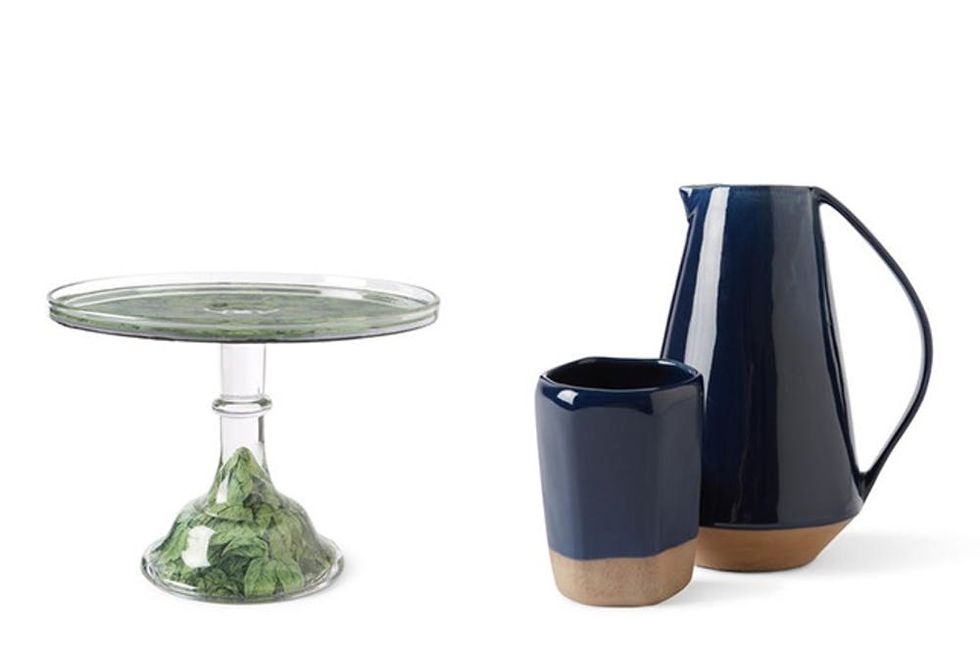 4. John Derian+ED Collaboration Foliage Cake Plate ($365) + ED Ceramic Serving Pitcher and Cup Set ($75): It's time to step up your housewares game, and what better way to do that than with some Ellen-created pieces? No matter the size of your space, all of your friends will be envious of your place with decor like these pieces (greenery IN your cake stand! Talk about a new way to terrarium).
While we're totally in love with ED by Ellen, the only negative aspect of the entire selection is the pricing, which isn't super budget-friendly (Ellen, WTF?). So, spoiler alert: We'll probably (aka more than likely) be going the DIY Draper James route for some of these must-haves. Stay tuned ;)
What are your favorite items from ED by Ellen? Tell us in the comments.
(Featured photo via Christopher Polk/Getty, photo via @edbyellen)