The Best Engagement Ring for Your Zodiac Sign
Jun 15, 2016
Whether you've been together for five months, two years or ever since kindergarten, it's never too early to start shopping for engagement rings. Odds are you already have a dream wedding board on Pinterest anyway. While it can be fun to ogle over your fave celeb's massive rock, choosing one for yourself is a different story; are you partial to traditional pearl engagement rings, or are unique diamond engagement rings more your jam? With no shortage of OMG-worthy rings to pick from and a range of price points to consider (how expensive is too expensive?), you might as well leave it up to the Astro gods to decide your fate. Scroll down to see which engagement ring you're destined to wear based on your sign's personality traits.
---
Aries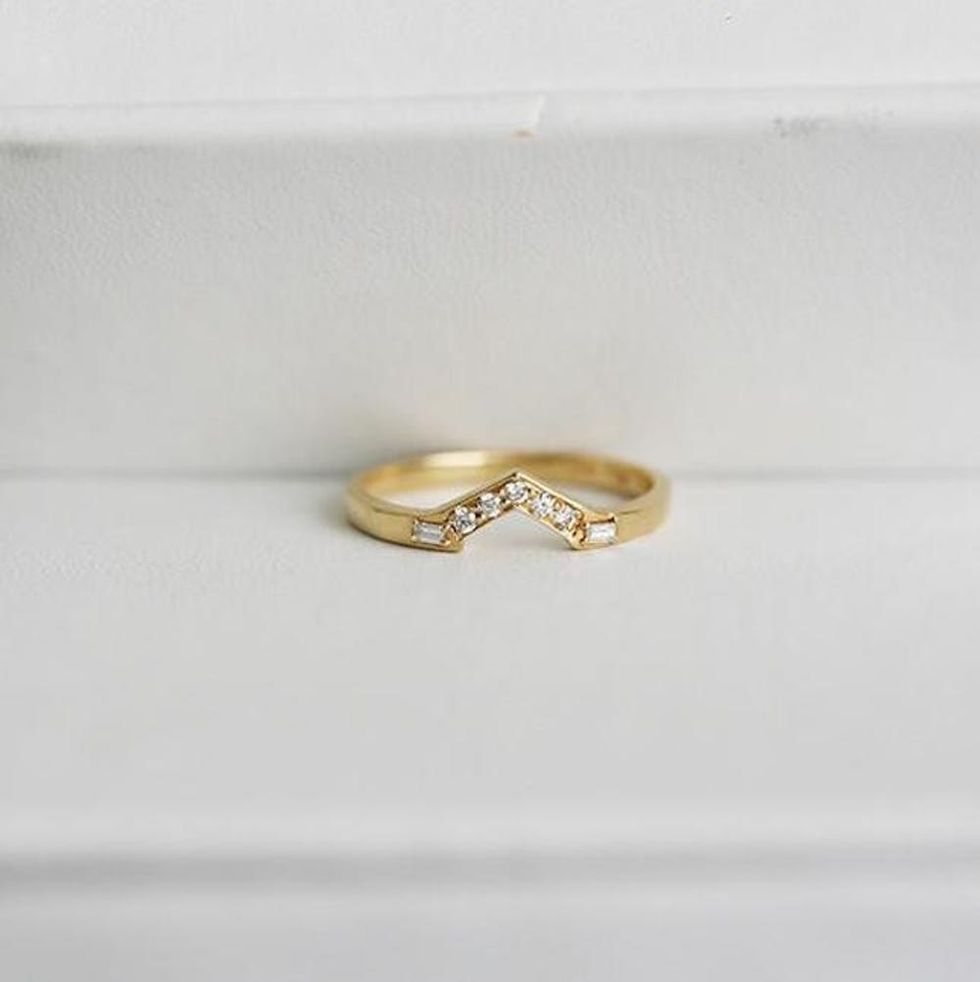 1. Katie Diamond Stella Band ($1,100): Confidence is easily one of your best traits — you walk to the beat of your own drum and aren't afraid to take the path less traveled. A go-getter like yourself deserves an engagement ring that demands attention, and this 14K diamond gold v-shaped band can be worn alone or stacked with your favorite dainty rings for a one-of-a-kind look.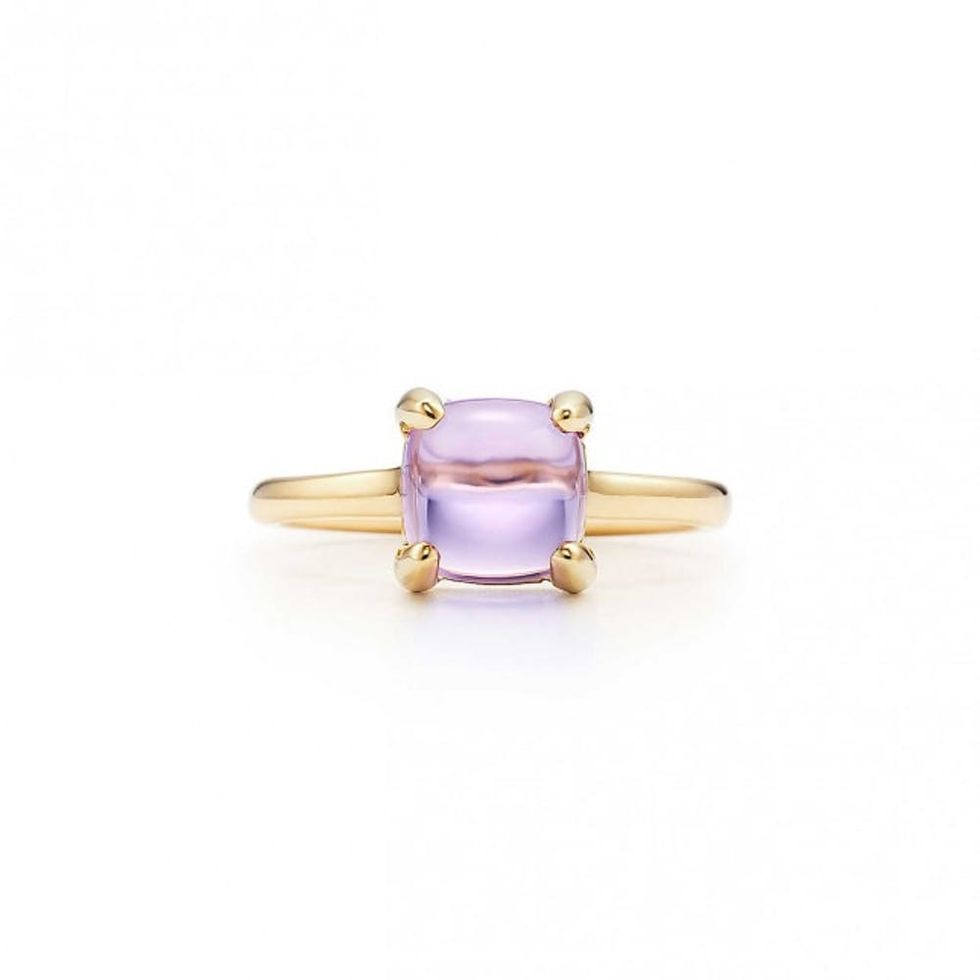 2. Tiffany & Co. Paloma's Sugar Stacks Ring ($700): You're the kind of bride who appreciates the finer things in life (like engagement rings from Tiffany's!), but values commitment and devotion over all else. You don't need a ginormous diamond to feel the love from your fiancé — this gorgeous 18K gold lavender amethyst ring will fit right in with your Cinderella-esque wedding gown and crystal tiara.
Taurus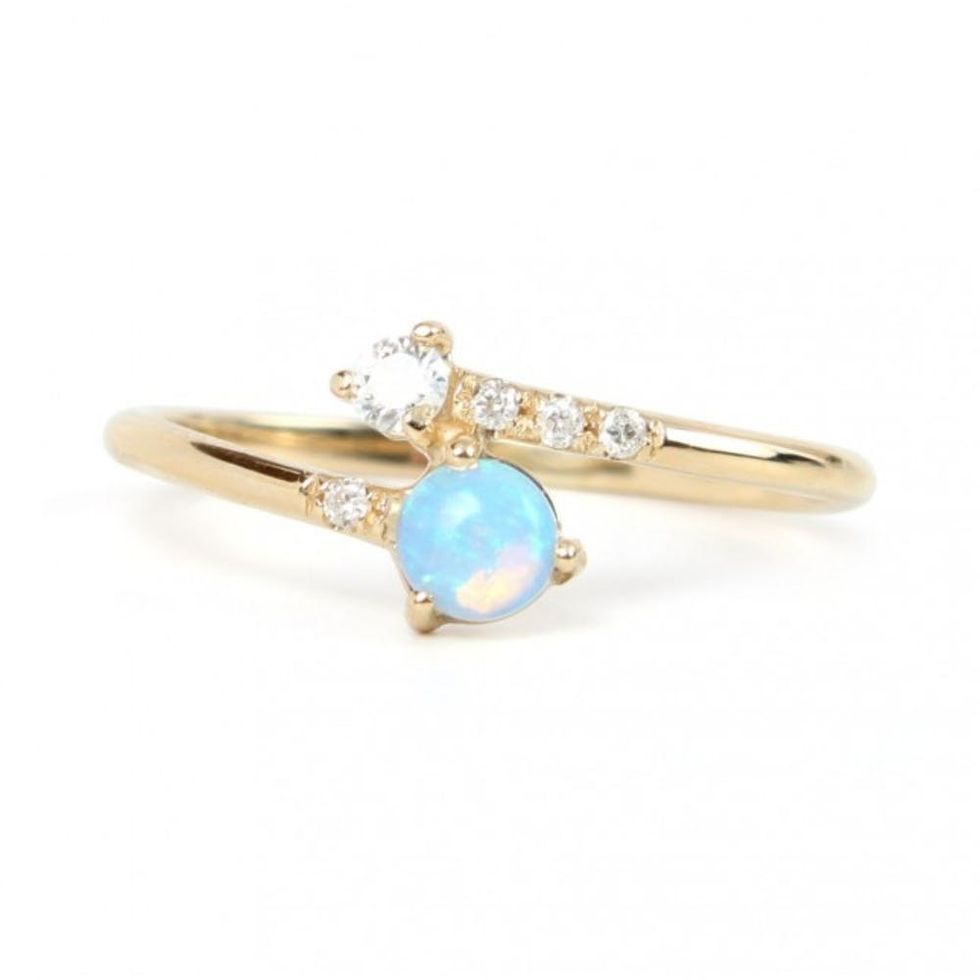 there with an engagement ring that errs on the non-traditional side. Sorry (not sorry), but plain ol' diamonds aren't going to cut it for this creative soul. Enter the mesmerizing opal and diamond crossover ring that will not only stand as a testament to your love, but also your wit and curiosity for the universe.
Gemini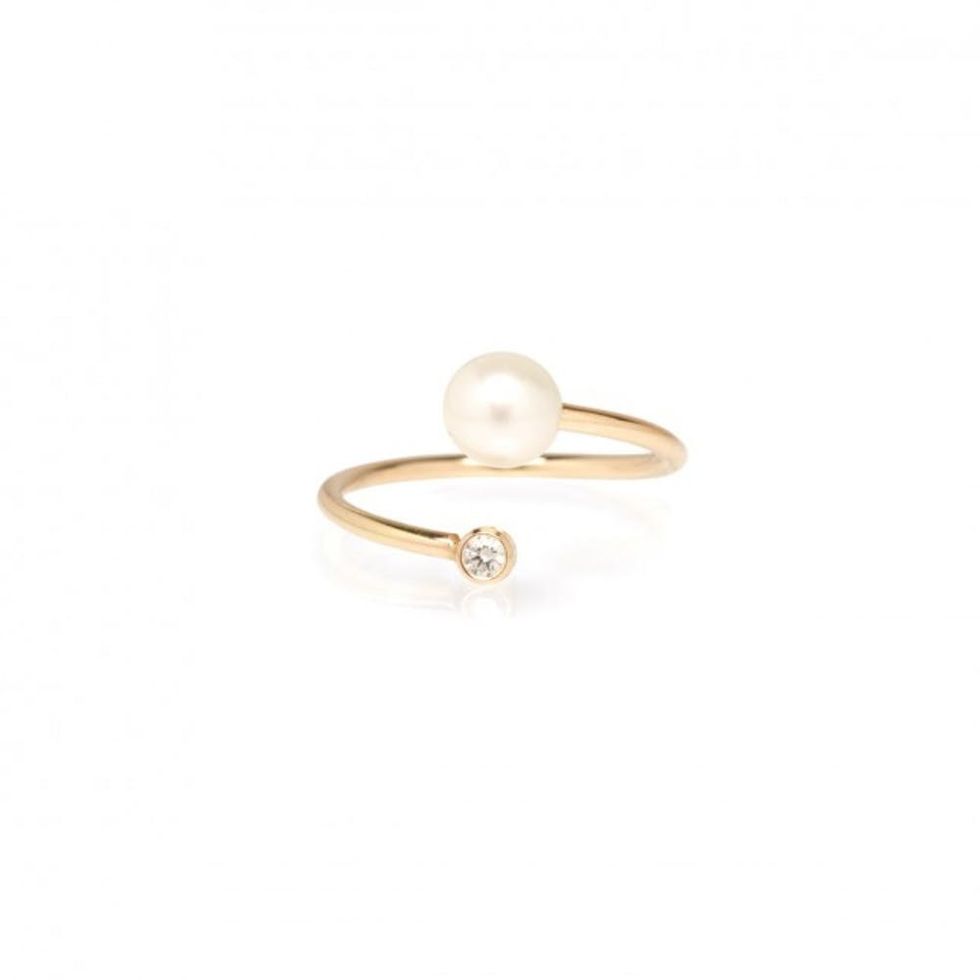 not something you take lightly — you're in it for the long haul, Cancer! You're a loyal and dependable individual who needs an engagement ring that's just as sacred as your written vows. Say "I do" to this ladylike fresh culture pearl ring featuring a minimal diamond that's equal parts classy and conservative.
Cancer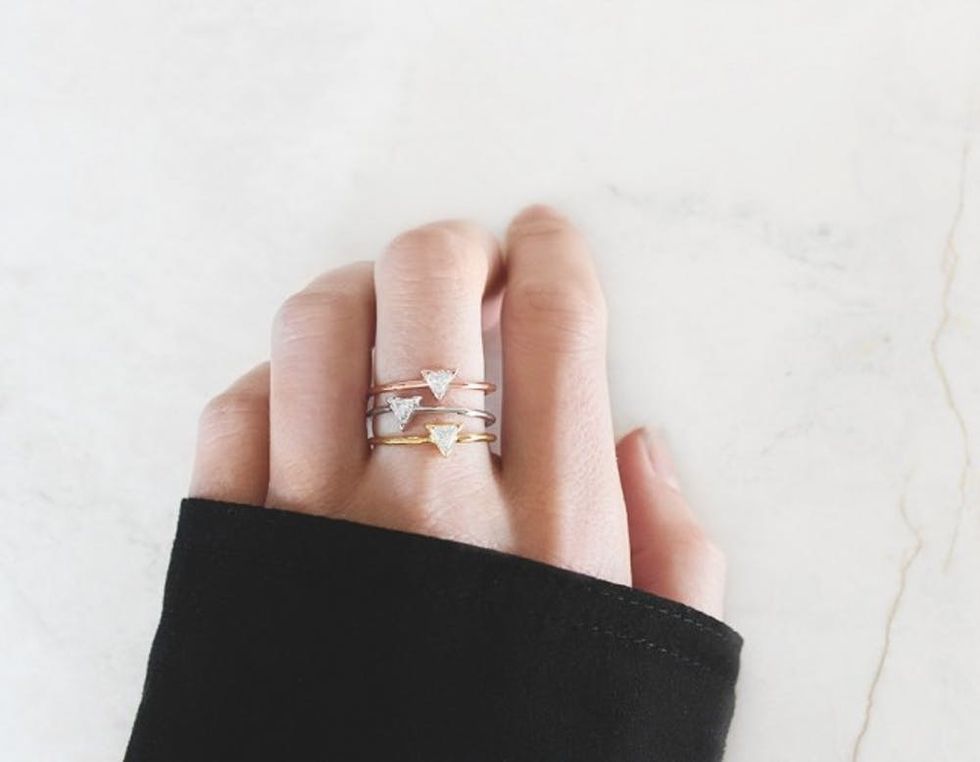 5. Vrai & Oro Trillion Diamond Ring ($370): You're a self-proclaimed #girlboss who dares to stand out from the crowd. Whether you're kicking butt and taking names or sporting a neck-plunging jumpsuit to the boardroom, you're all about doing your own thing. Feast your eyes upon this contemporary triangle diamond ring (available in yellow, white or rose gold) you can wear for years to come. In true cool-girl fashion, don't hesitate to sport an entire stack of these beauties for a look that will straight-up slay.
Leo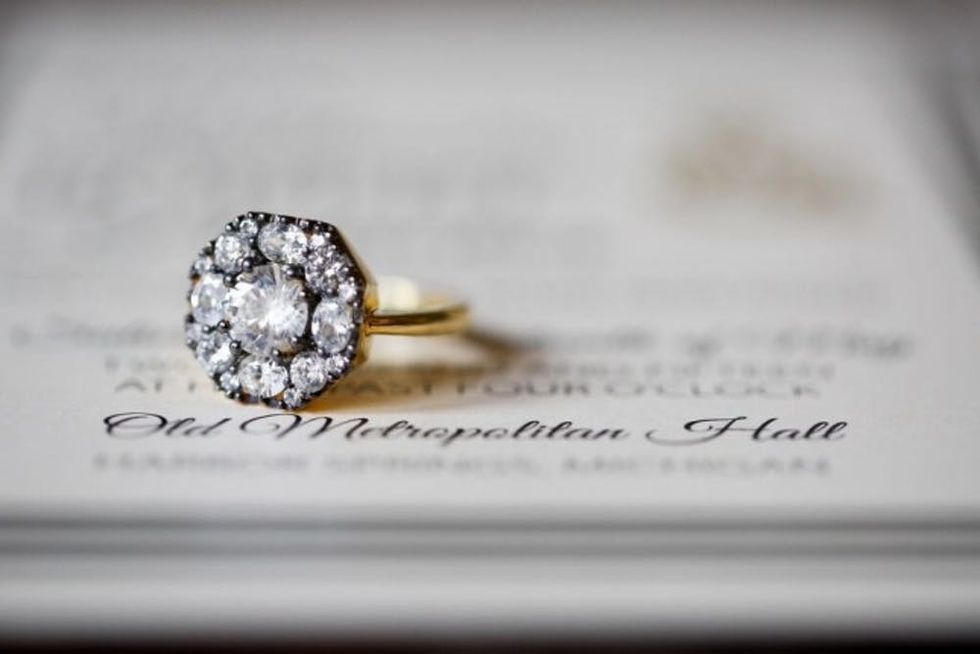 6. Suz Somersall Edwardian Octogan Ring LUXE ($750): For level-headed Virgos, practicality is key. From the wedding dress of your childhood dreams to an idyllic venue in the countryside, you're a big traditionalist at heart. Usher in some 19th-century charm with this stunning Edwardian-inspired ring that will wow on all fronts.
Virgo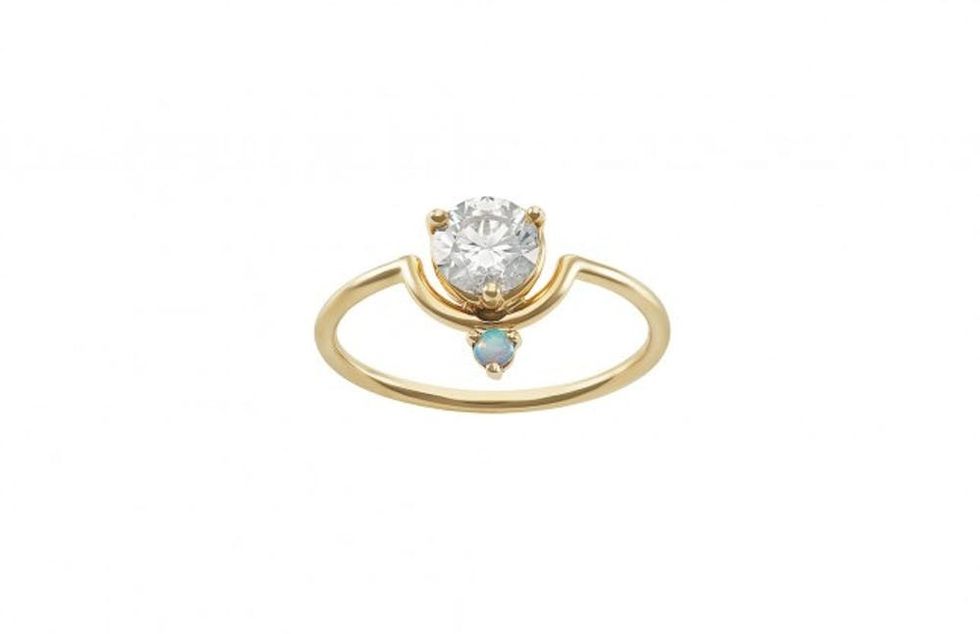 7. WWAKE Large Nestled Diamond and Opal Ring ($9,600): Go big or go home with the engagement ring of the century. At just under 10 grand, this DDG diamond and opal ring can best be described as classic with a playful twist. Artful Libras will not only appreciate the refined and contemporary design, but also the attention to quality over quantity. Consider this dainty finger jewel to be your "something new."
Libra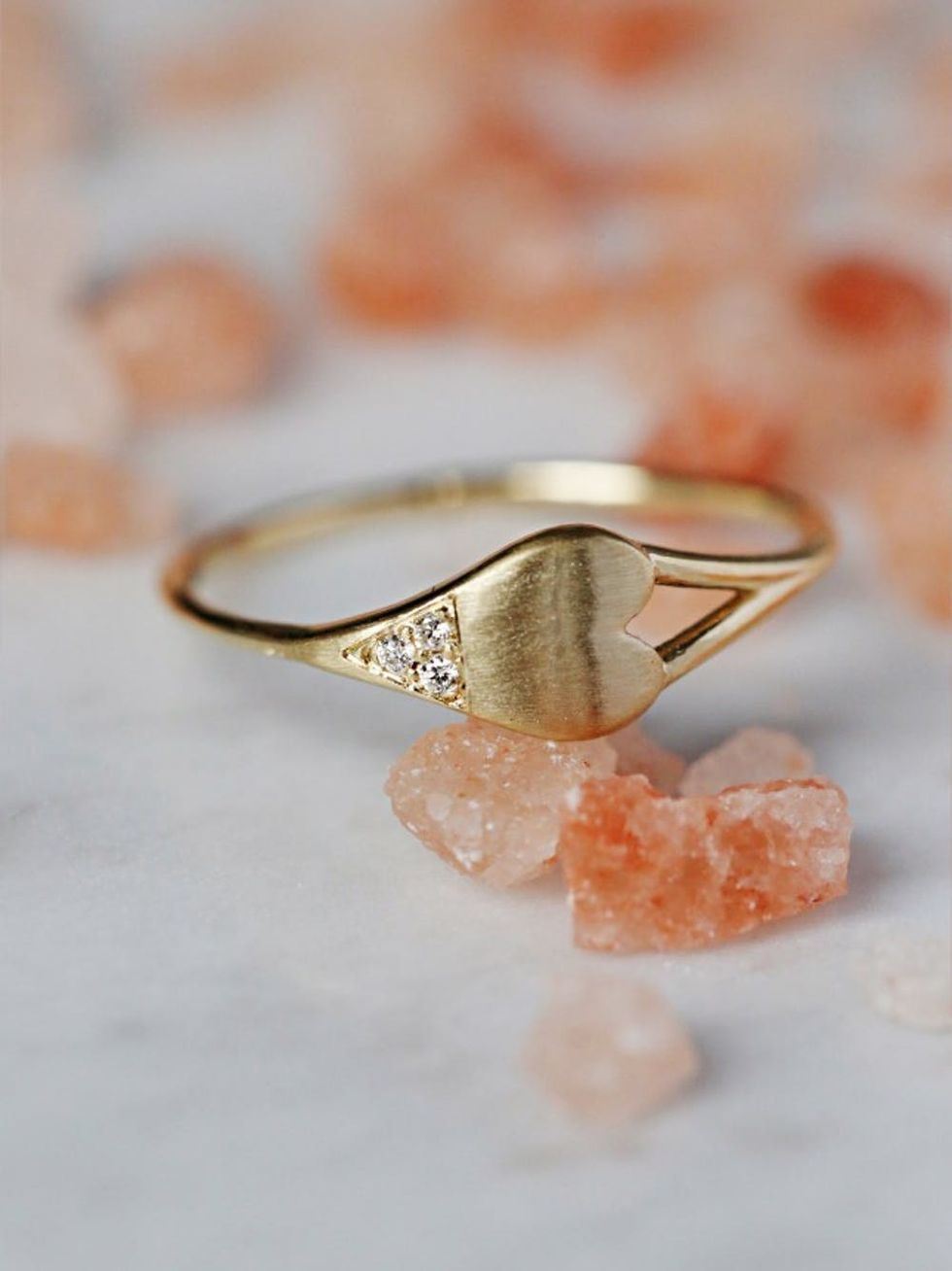 loves being in love, and you can't wait to tie the knot with your best friend for life. This handmade 14K gold heart-shaped ring may not sport the biggest diamonds, but the union it represents speaks volumes.
Scorpio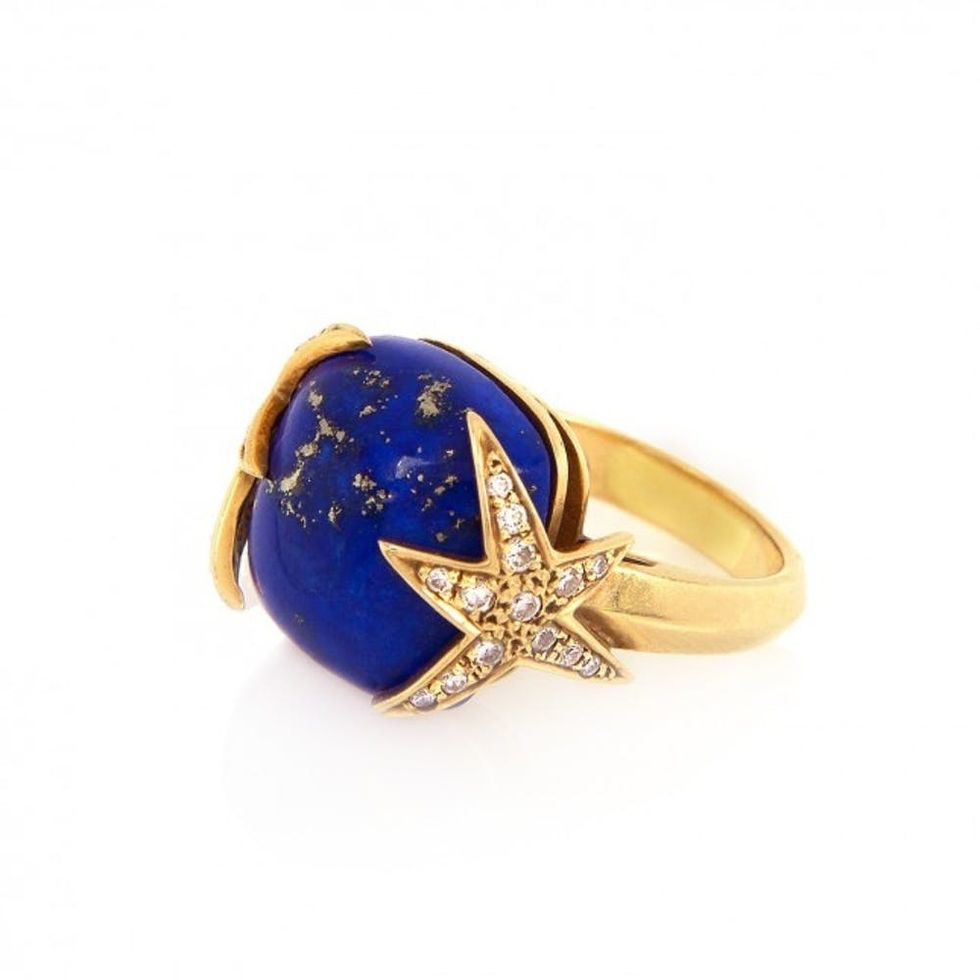 9. Alexandra Alberta Starry Night Ring ($2,285): Adventure is your middle name. When you're not traveling the world in style, you can often be found exploring renowned art galleries in Paris. In lieu of simple wedding bands, opt for this enchanting Starry Night-inspired ring — featuring a lapis lazuli stone — that's practically a work of art in itself. Not only is it representative of your world travels, but it reflects your inquisitive soul too.
Sagittarius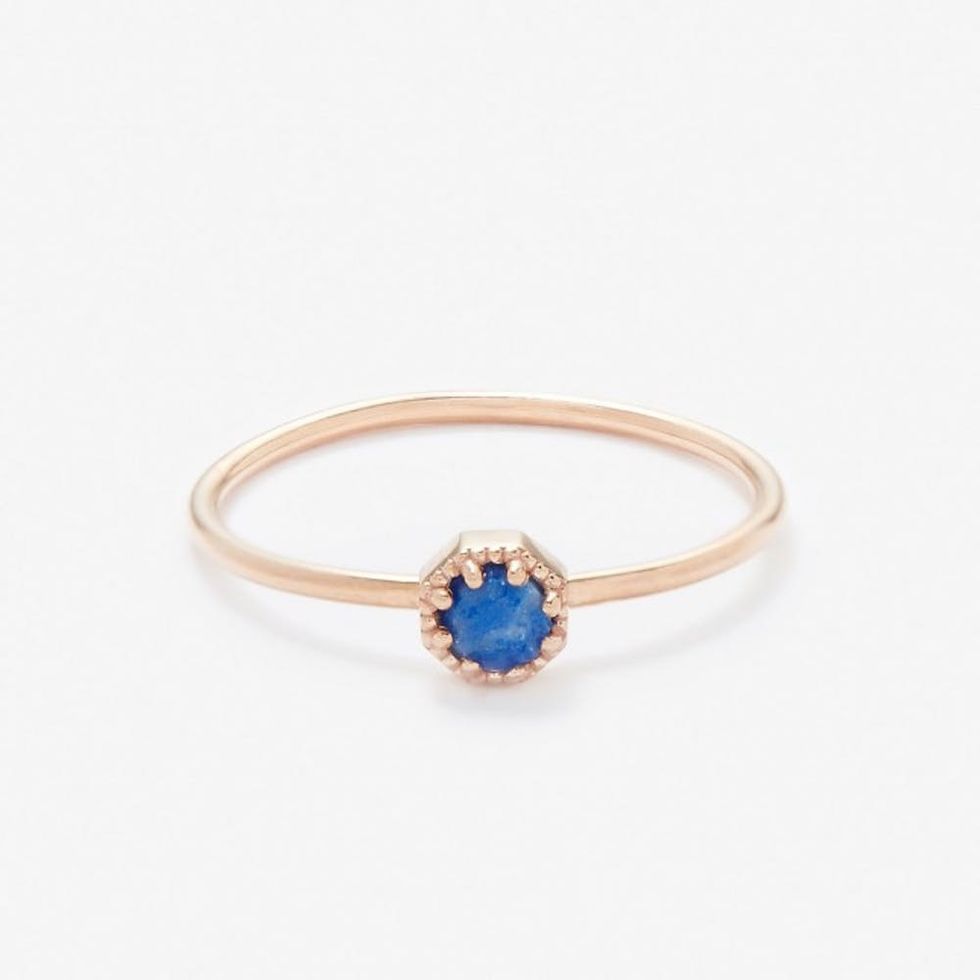 10. Grace Lee Petite Lapis Crown Bezel Ring ($335): You're a bride-to-be who practices self-control and moderation in all that you do. As you plan an intimate wedding with close family and friends, you're all about simple traditions that speak to your minimalist aesthetic. This dainty rose gold ring with a lapis stone has a quiet elegance about it that shall not be overlooked.
Capricorn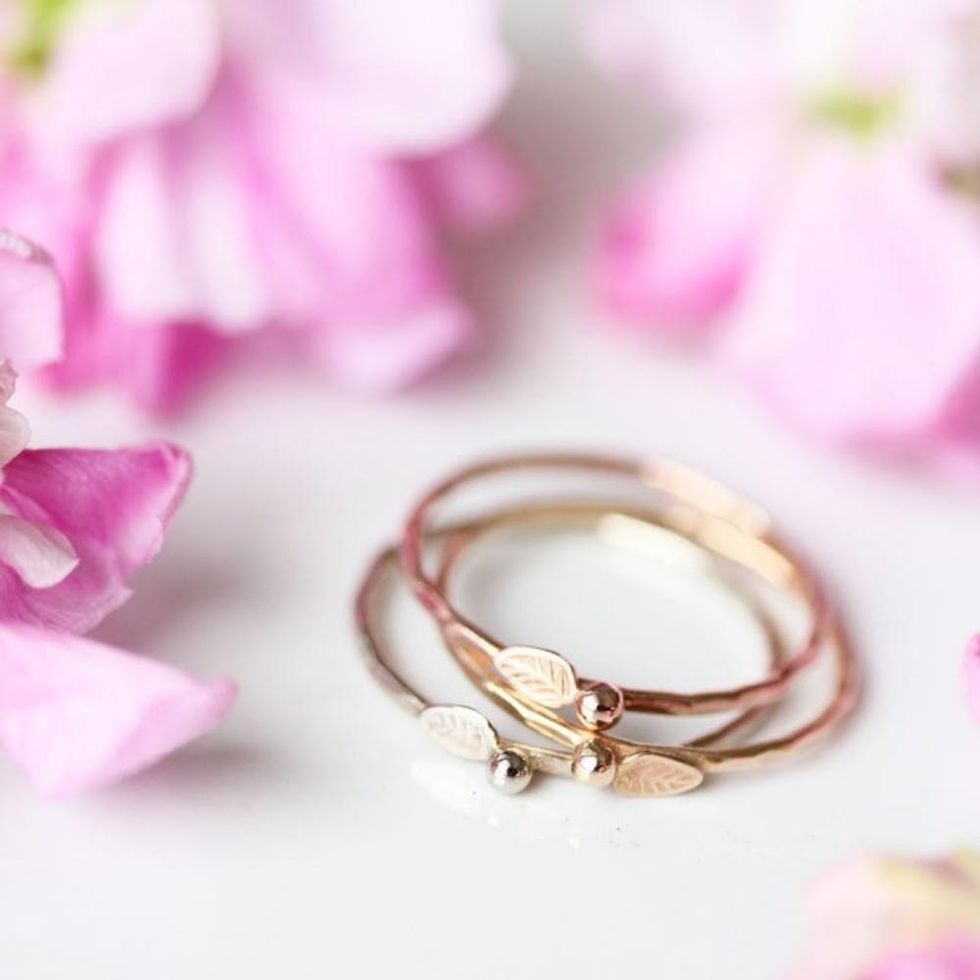 always looking for ways to give back, and that includes planning an eco-friendly wedding. Take a peek at this lovely set of nature-inspired leaf rings crafted with recycled 14K gold. You can wear 'em stacked or mix and match 'em with old favorites (like your grammie's heirloom ring) for the ultimate wedding-day look.
Aquarius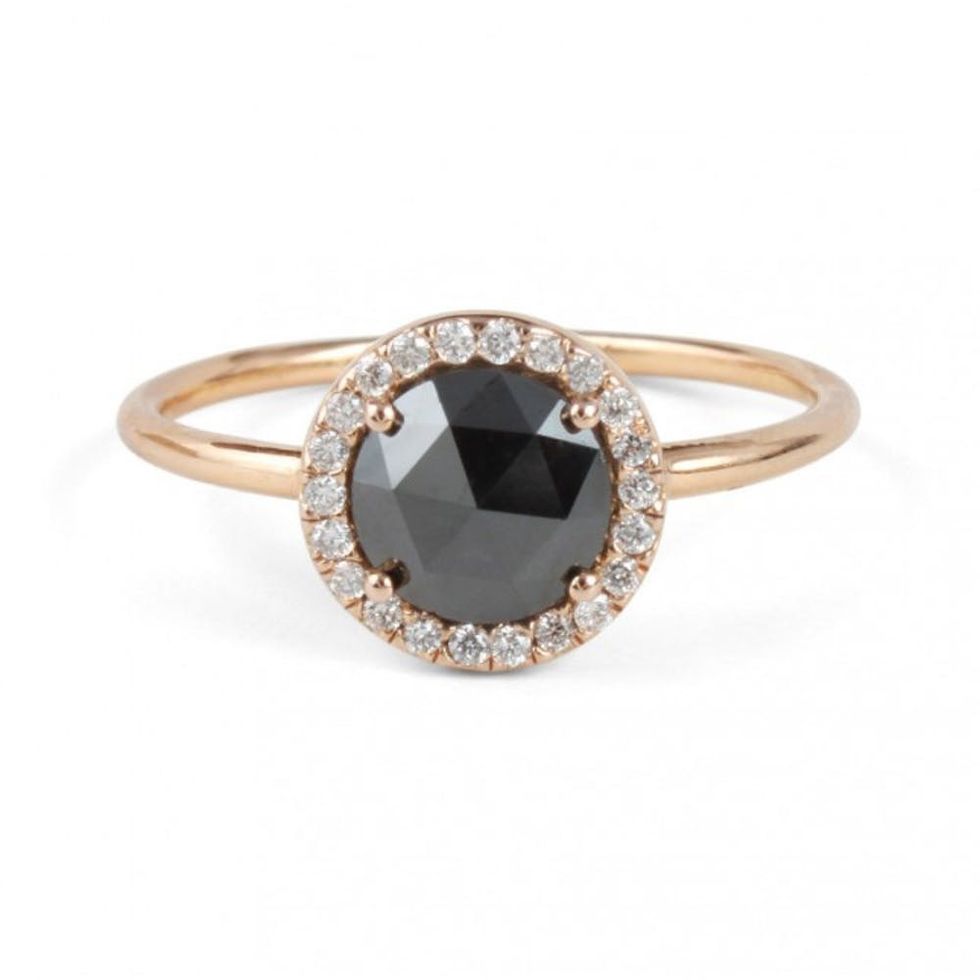 brings the drama. For an alternative look, pair it with an assortment of midi rings or an exotic hand chain.
Pisces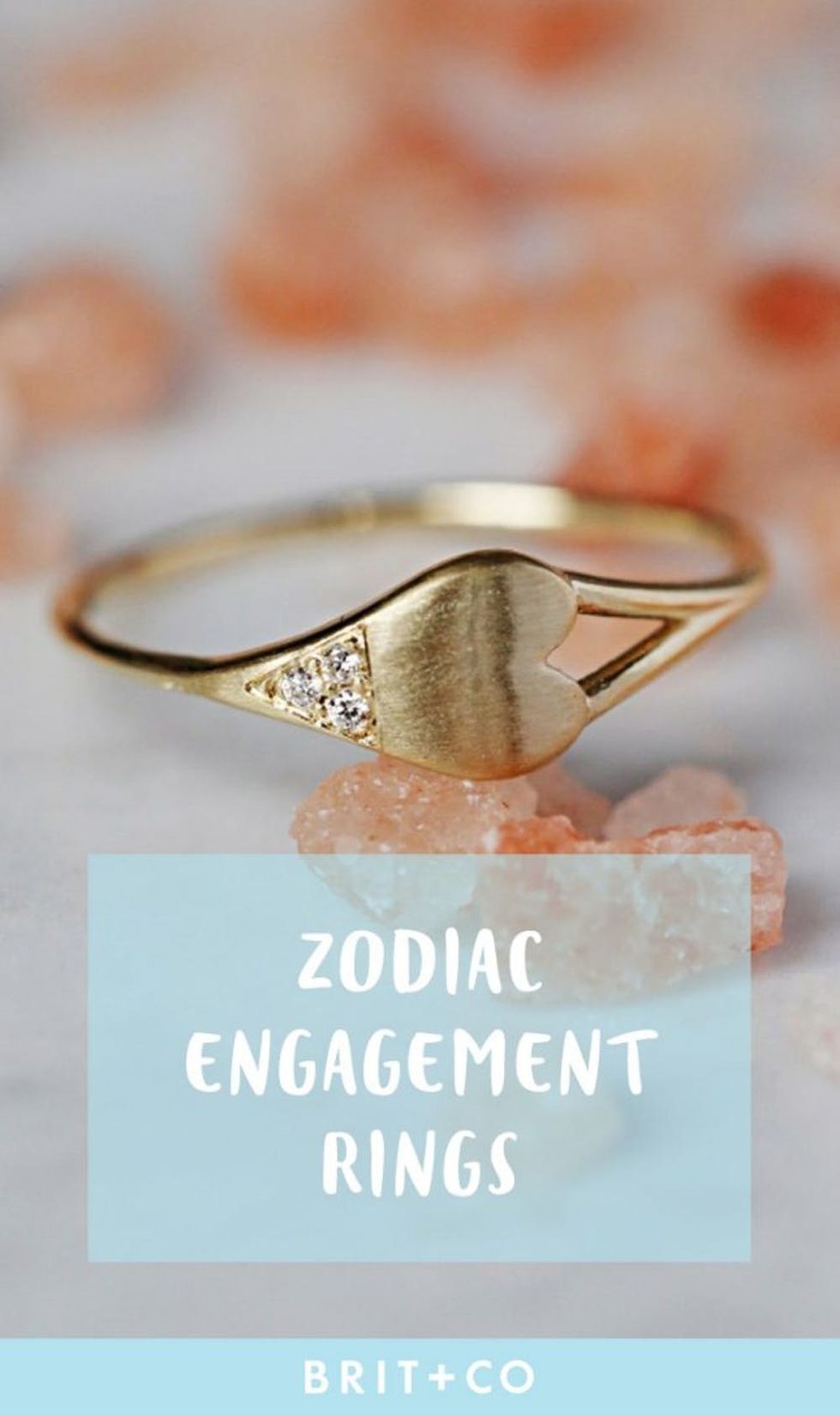 Want more star-aligned style inspo? Follow us on Pinterest for all the latest summer trends!
Brit + Co may at times use affiliate links to promote products sold by others, but always offers genuine editorial recommendations.