I Tried This Coachella Trend IRL: Festival Face Paint
Apr 20, 2016
The sun is shining, the weather is sweet and music festival season is finally upon us! While you go for the great music, surprise performances and positive vibes, getting to try out some quirky makeup looks is definitely a huge plus too.
Now, there are lots of non-appropriative ways to wear festival face paint, but one of my favorites is rainbow freckles. Not only is this look easy, but you don't have to bring any extra beauty products with you: Just use the eyeliner and lipstick that you've already got in your makeup bag.
---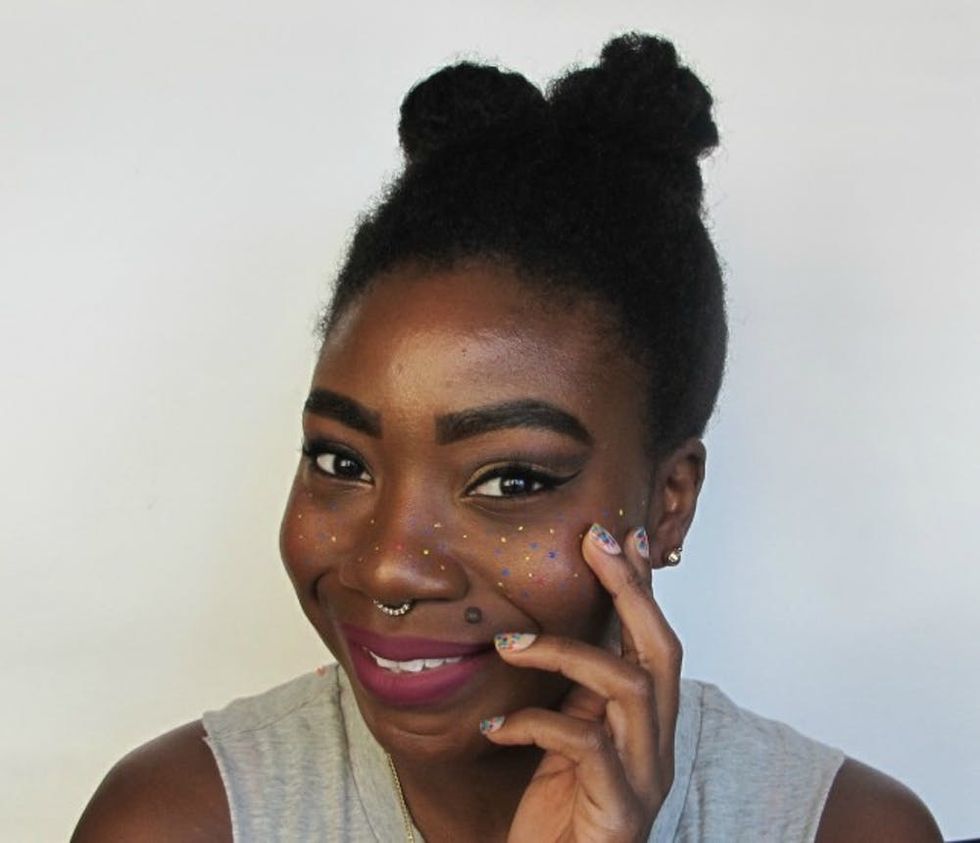 The warmer weather and sunshine inspired me to try this look out. I used Lime Crime Liquid Liners ($14) in Orchidaceous and Citreuse, NYX Studio Liquid Liner ($5) in Extreme Gold, Wet 'N' Wild MegaLast Liquid Lip Color ($3) in Back to the Fuchsia and a generic blue lipstick I found on eBay.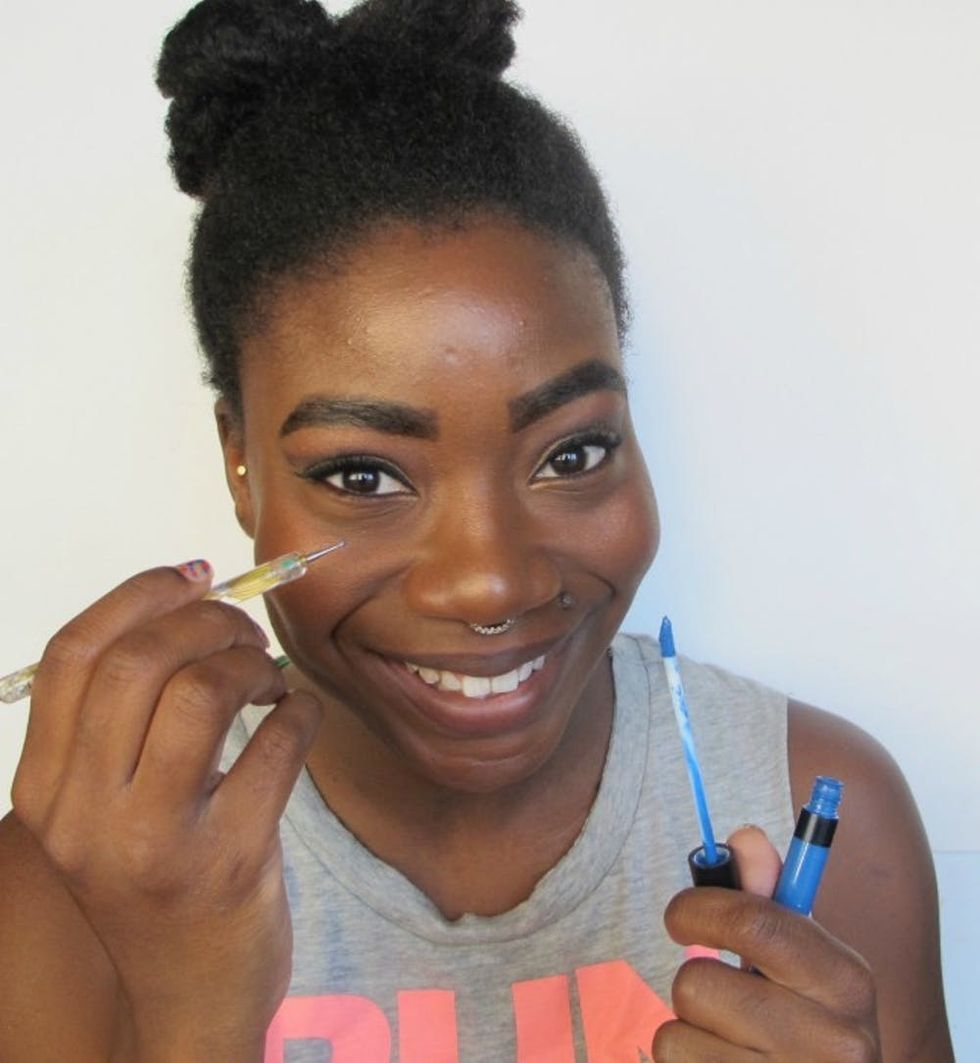 Use a nail art dotting tool, the end of a makeup brush, a bobby pin, the head of a straight pin or the product right out of the tube to draw small dots randomly across your cheeks and nose.
I felt really liberated wearing this look, with a mani to match, on a sunny Sunday afternoon. I did some window shopping, actual shopping and grabbed a bite to eat. Surprisingly, I didn't get any weird looks at all, though I did get quite a few compliments, on and offline. When I went out for lunch, a tween eating at the table beside mine asked her mother to tell me that she loved my makeup, and an older gentleman told me that he loved that I was being me.
I would definitely rock this look again (I incorporated the dots into another makeup look the very next day). I can't wait to try a monochromatic style.
Now, it's your turn. Rock your look! You will DEFINITELY get noticed — in a good way!
Will you be trying rainbow freckles this festival season? Tweet us @BritandCo and let us see what you're working with!
Septembre Anderson
Septembre Anderson is a multimedia journalist, cultural critic and media commentator. Her published work covers topic areas like fashion, beauty, lifestyle, current events, social justice and health + wellness. While her passions are her profession, Septembre also enjoys losing herself in science fiction and fantasy novels and waiting patiently for the next A Song of Ice and Fire book.