Friendsheet is a Pinterest-Like Way to Browse Your Friends' Facebook Photos
Apr 09, 2012
As much as we love Facebook, you have to admit that it's a bit overwhelming to browse the site these days. With so much content flying around from hundreds (if not thousands) of friends and brands, it's easy to get lost in a sea of comments, articles, and timeline posts. In fact, the one thing we love most about Facebook — stalkerishly browsing our friends' photos — has even become more difficult to do with all of the stuff happening on the site these days.
---
Fret no more! An app called Friendsheet, has come to the rescue. Friendsheet is a Pinterest-like feed (yes, yet another Pinterest clone) consisting solely of photos from Facebook. You can browse your friends' photos, a specific friend's photos, or your own photos. The best part? It's a never-ending feed! You can browse for hours on end, making sure you don't miss a single upload from one of your friends. Clicking on a photo will enlarge it so that you can take in all the close-up details you'd get on Facebook. And yes, you can still comment and like as usual.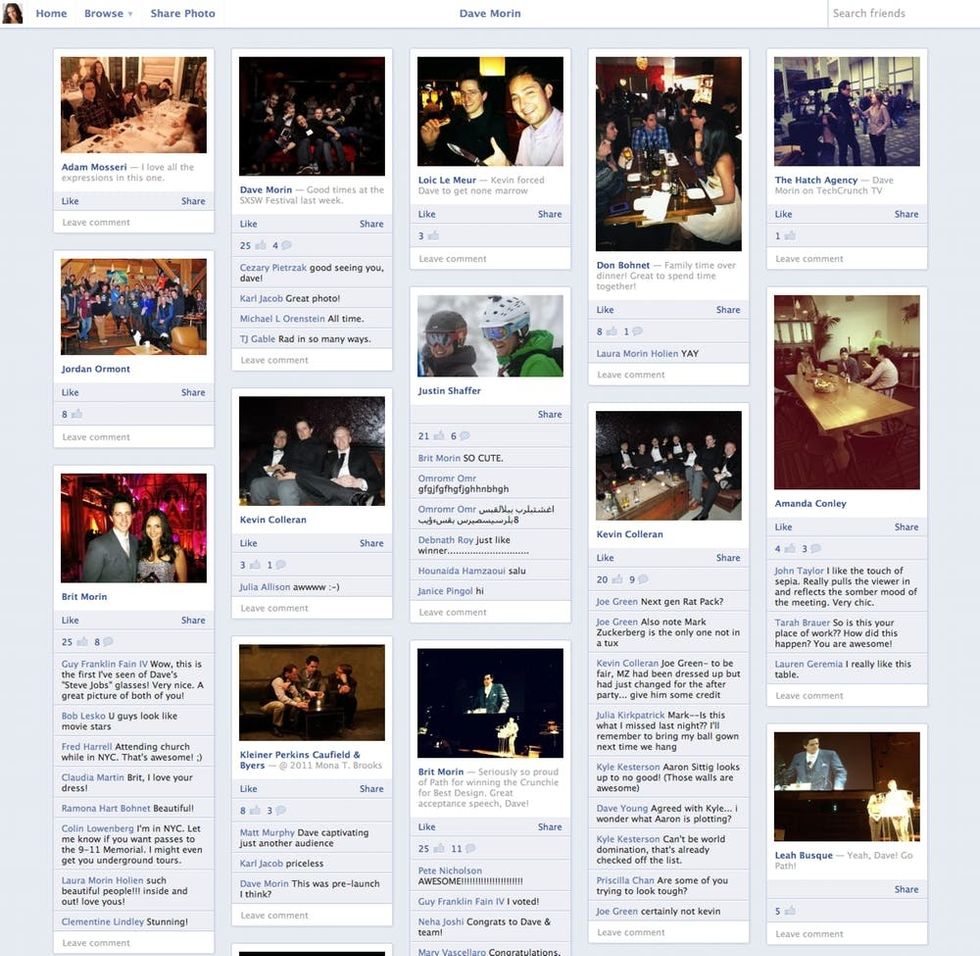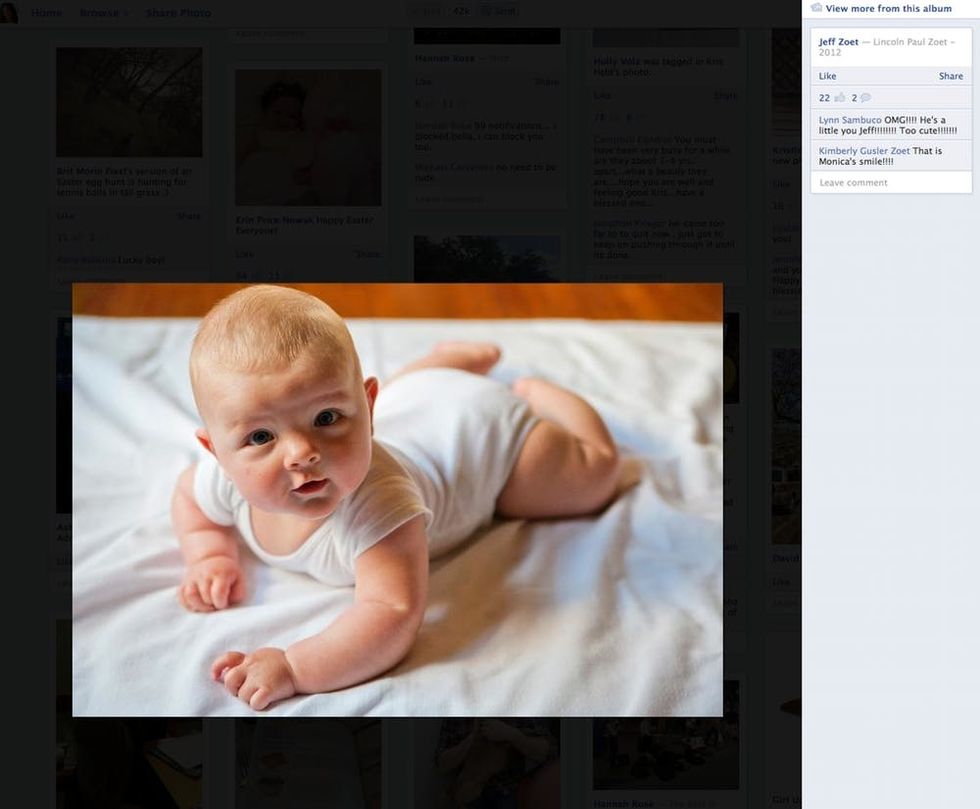 I spent a good 10 minutes on the site today, browsing all of my friends' Easter uploads. It made me feel "in-the-know" about everything happening in my friends' lives, and took me significantly less time than it would have taken to consume the content through my News Feed.
Now the big question: what happens now that Facebook has acquired Instagram? Time will only tell. Be on the lookout for many more Facebook photo features, coming to a browser or phone near you.