The Prettiest Gingerbread Cake Recipe of the Season
Dec 01, 2016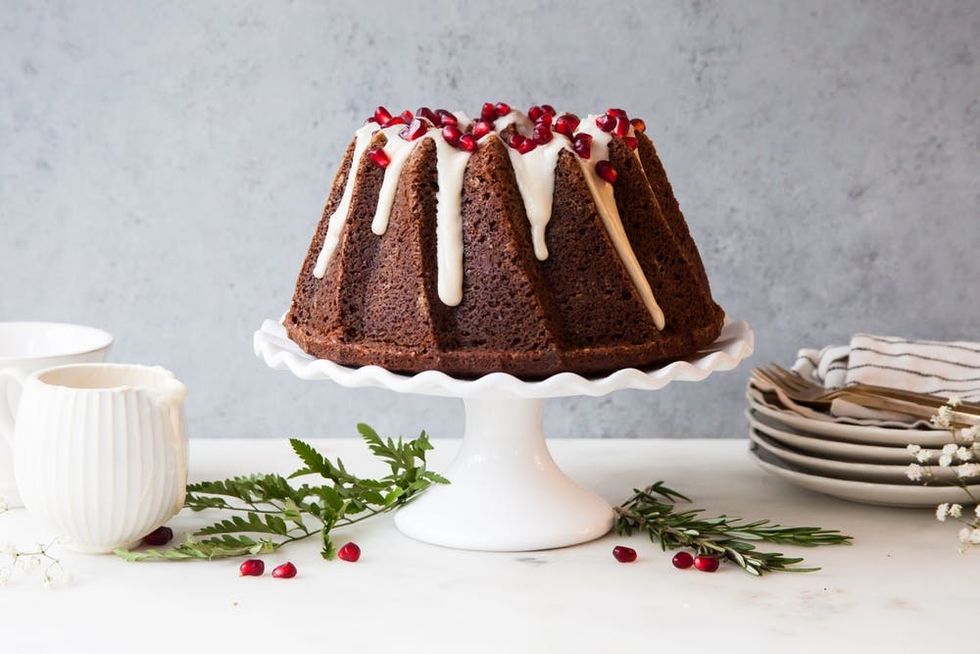 Need a simple yet stunning dessert this holiday season? Well, look no further than this festive gingerbread Bundt cake with cinnamon icing and gorgeous pomegranate seeds! Don't have the time or desire to fuss over cake layers or perfectly smooth frosting? This one-bowl recipe comes together rather easily while making your kitchen smell of everything sugar and spice! Both molasses and honey keep things sweet and flavorful, while the additions of butter and oil make sure each bite is tender and delicious. It's the type of cake that stays moist all week — perfect for holiday houseguests to nibble on whenever a sweet craving strikes, at weekend brunches that linger into the afternoon or on last-minute coffee dates between Christmas shopping and the 637 other things on our to-do lists this time of year.
---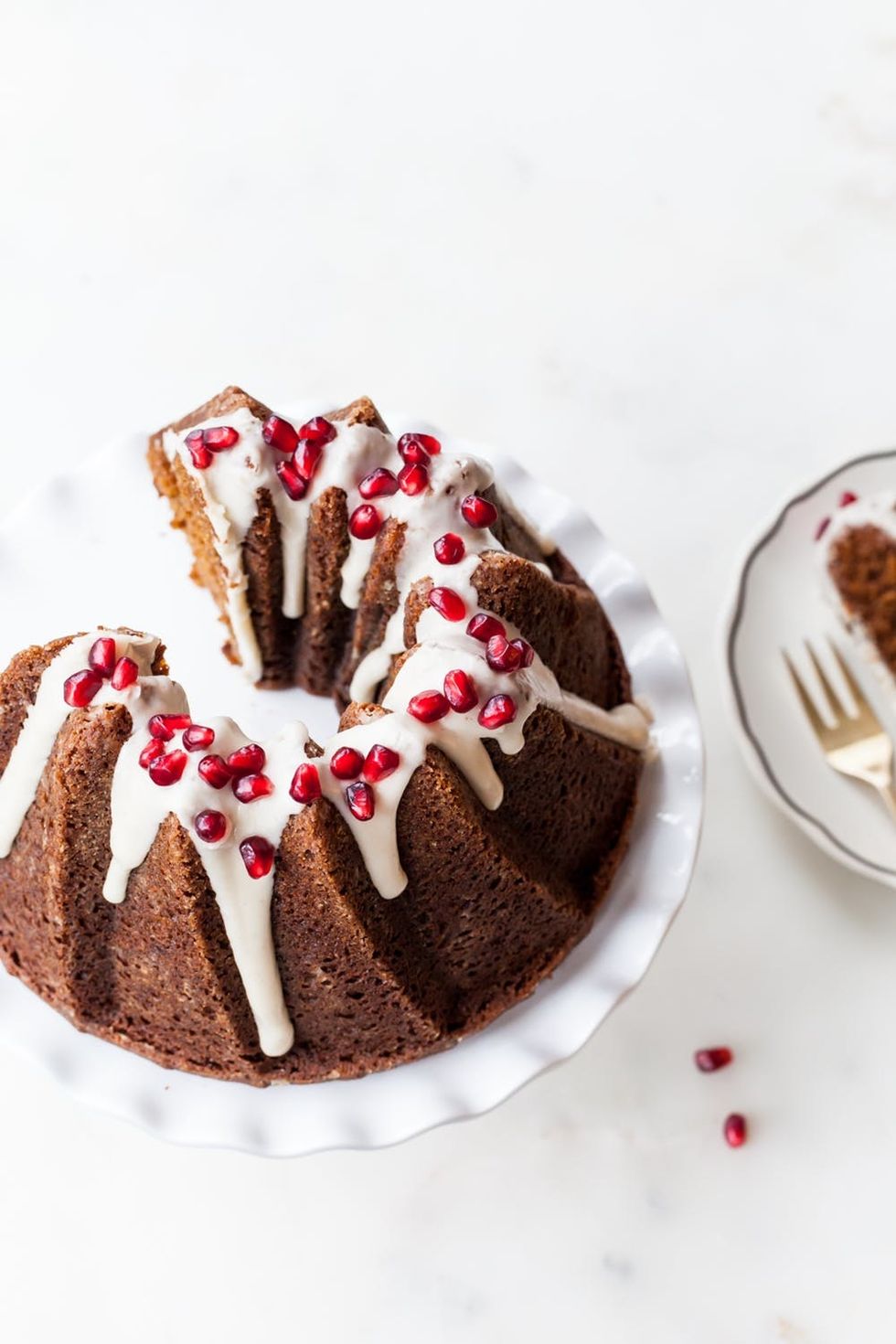 A simple sprinkling of pomegranate seeds takes this cake to the next level. In the right light, they even look like little jewels! Not into pomegranates? Try shredded coconut, sugar pearls, sprinkles, or sugared cranberries instead!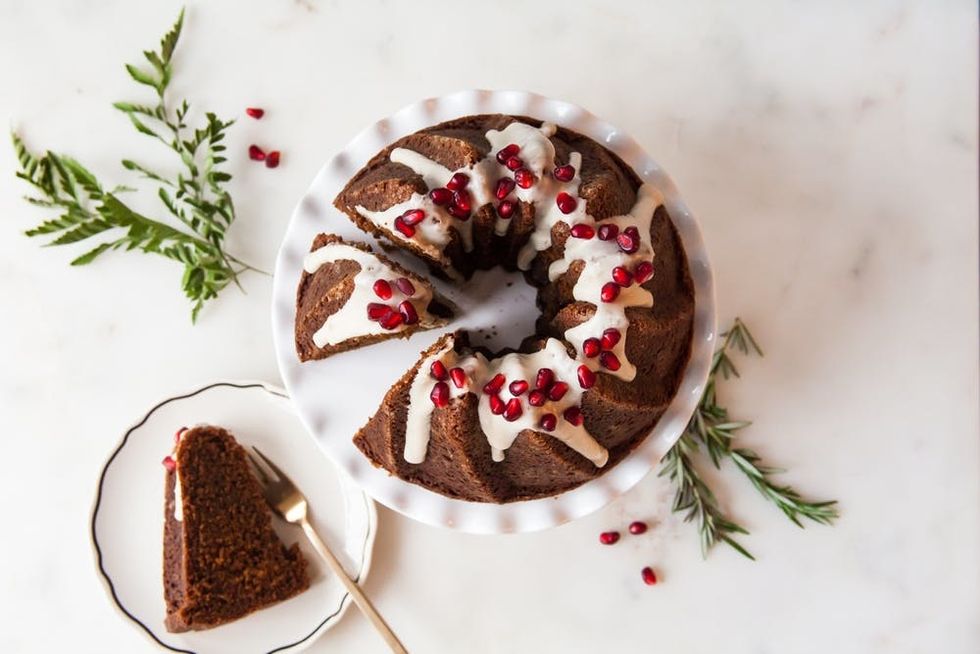 Ingredients: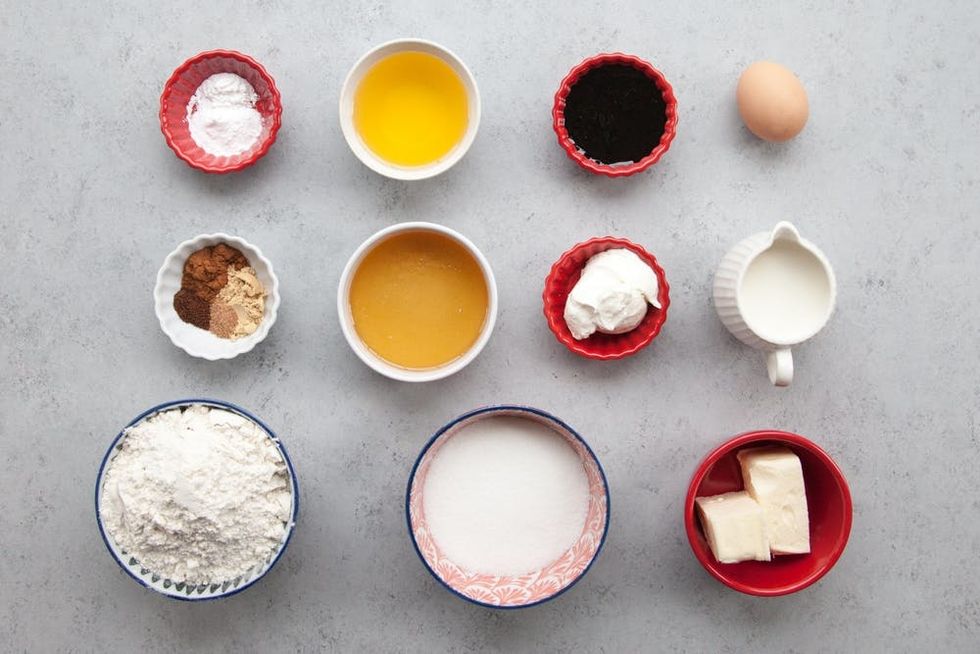 Instructions:
Icing Ingredients: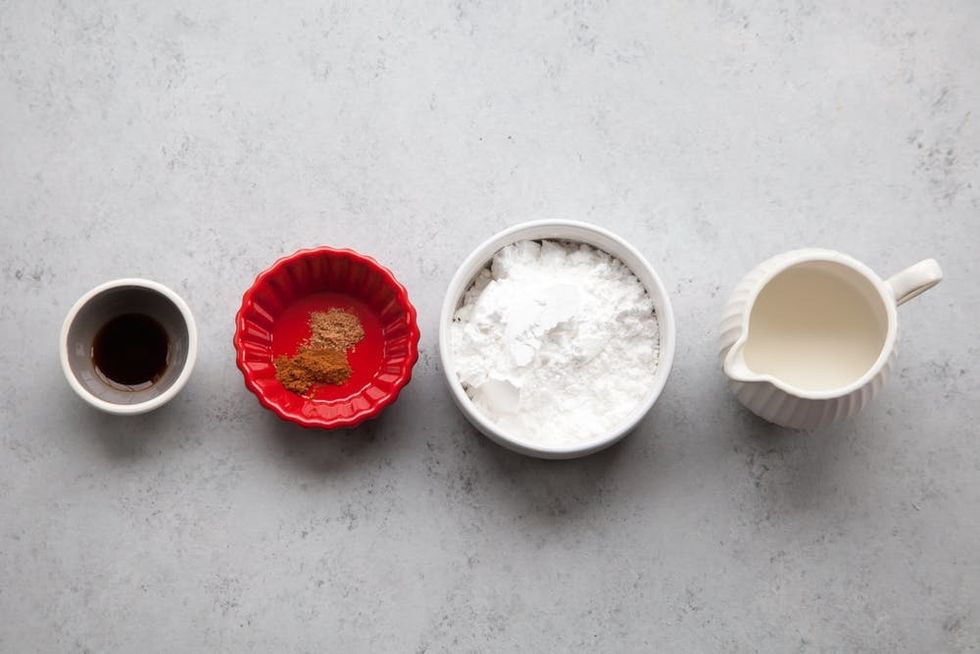 Whisk together the ingredients until the sugar dissolves and the icing resembles a thick paste. Add more or less milk until desired consistency is reached. Gently pour over the top of a cooled cake and garnish as desired.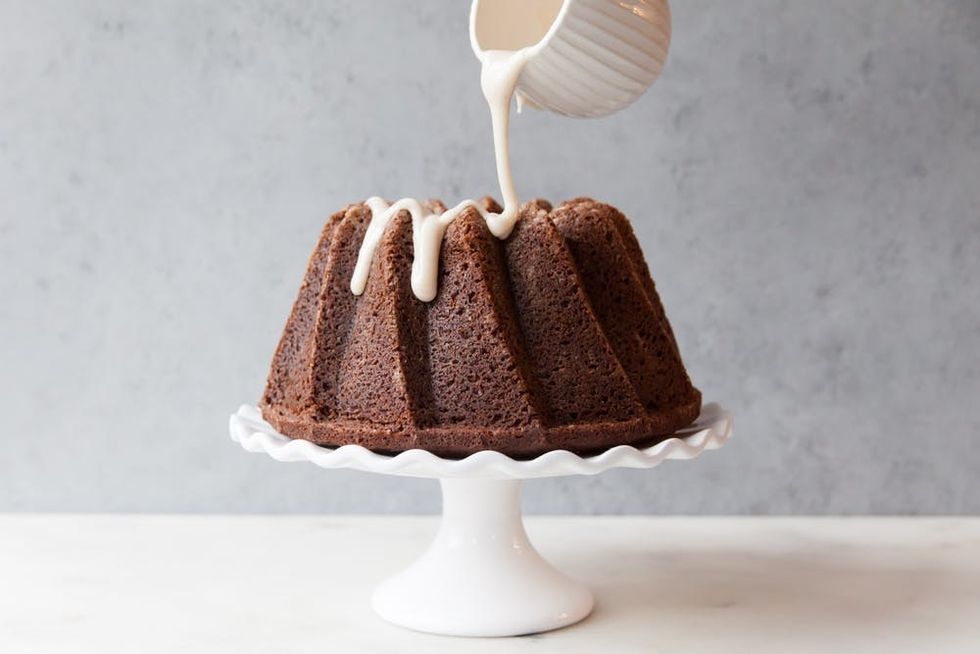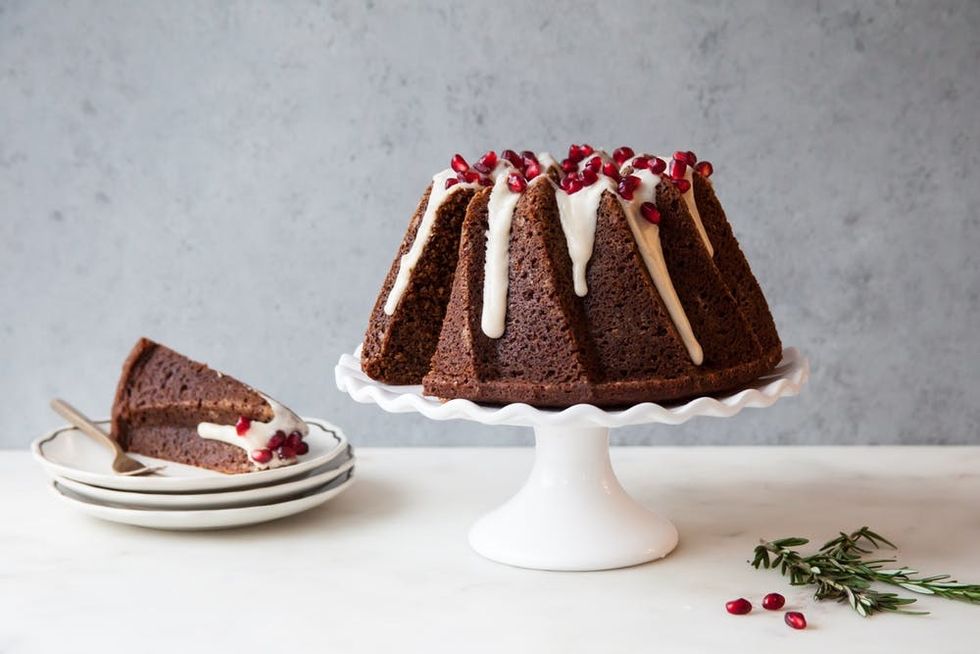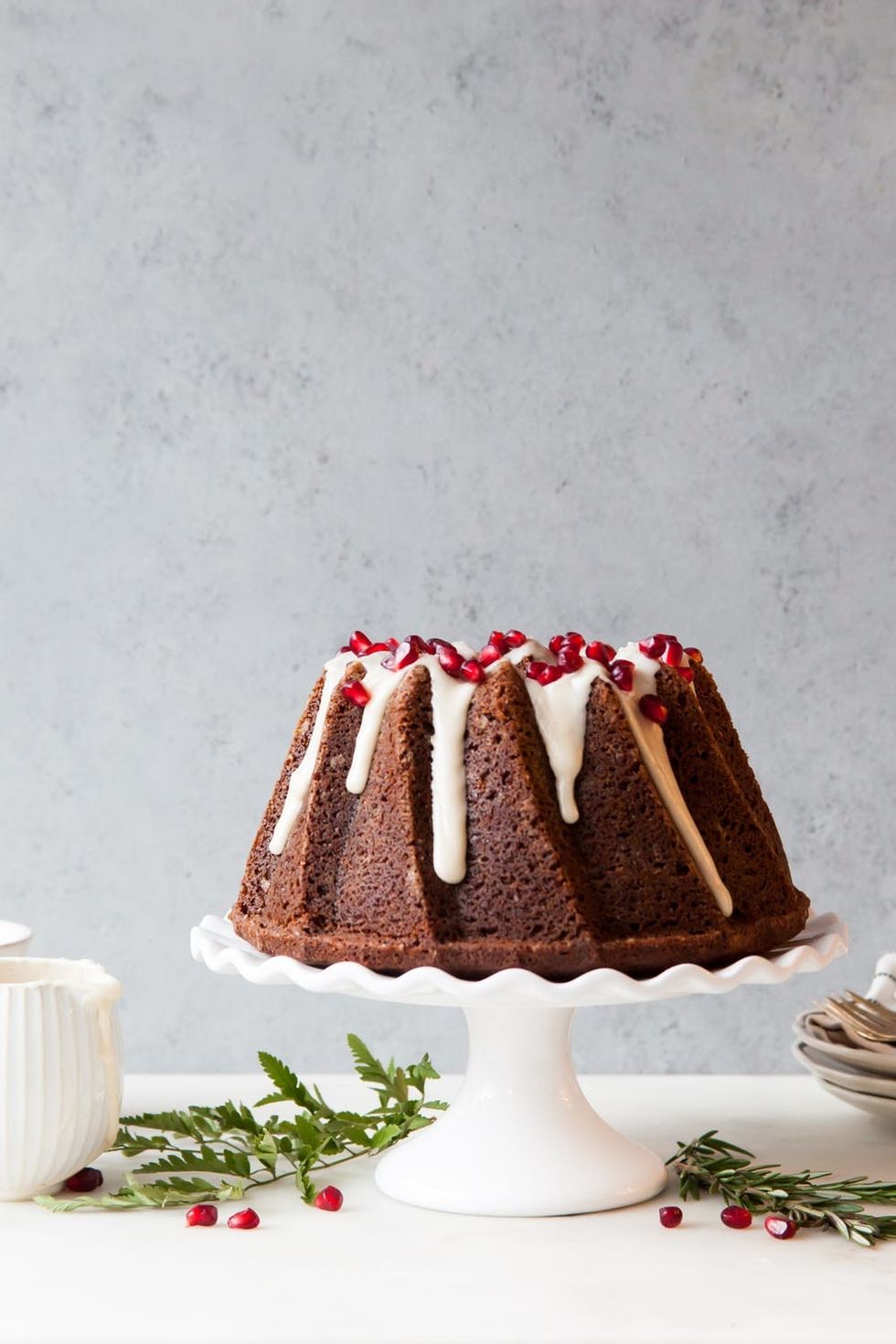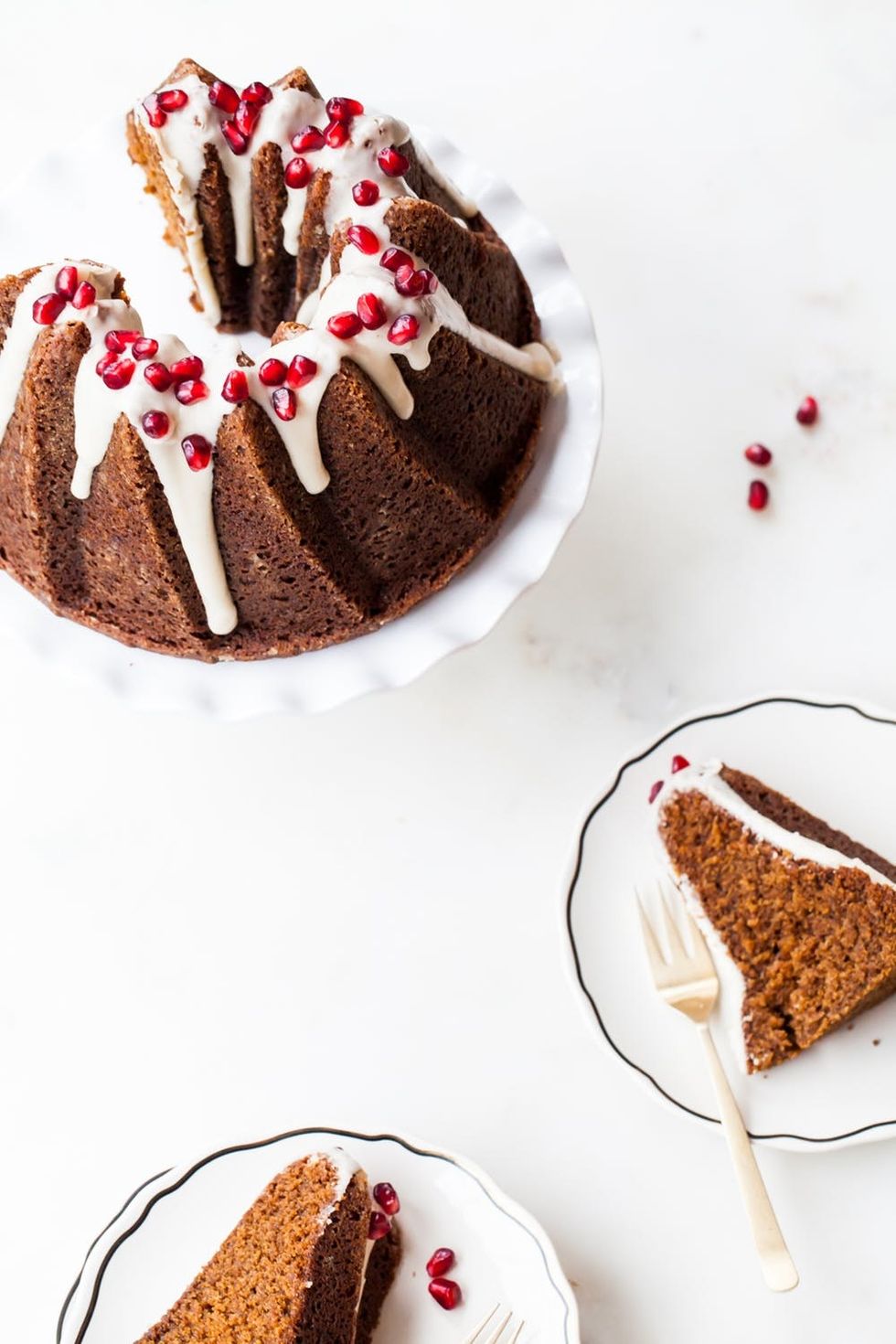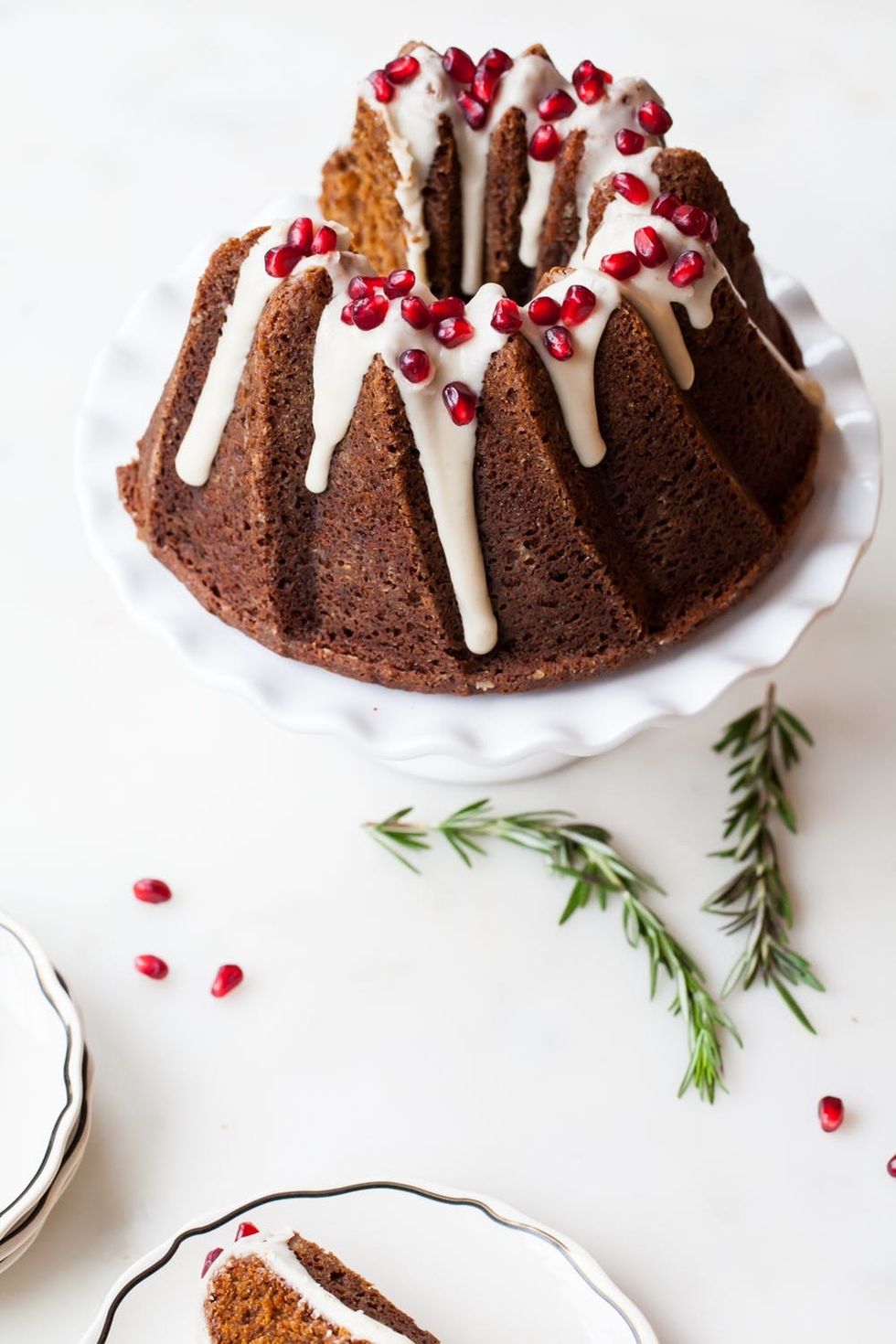 What cakes and bakes will grace your dessert tables this season? Be sure to tag your recipes on Instagram using the hashtag #iamcreative, and follow our Pinterest for more delicious recipes.