Did UK DJ Goldie Just Reveal Banksy's True Identity?
Jun 23, 2017
Oops? UK DJ and actor Goldie gained his fame in the mid-'90s in the London-based hip hop scene. In recent years, he's become a bit of an elder statesman when it comes to art, music, and London's underground culture, which is why he was recently interviewed for a podcast about the "commodification of graffiti." During the interview, the host brought up legendary graffiti artist Banksy, and Goldie said something that many people took as a hint to the true identity of the iconic artist.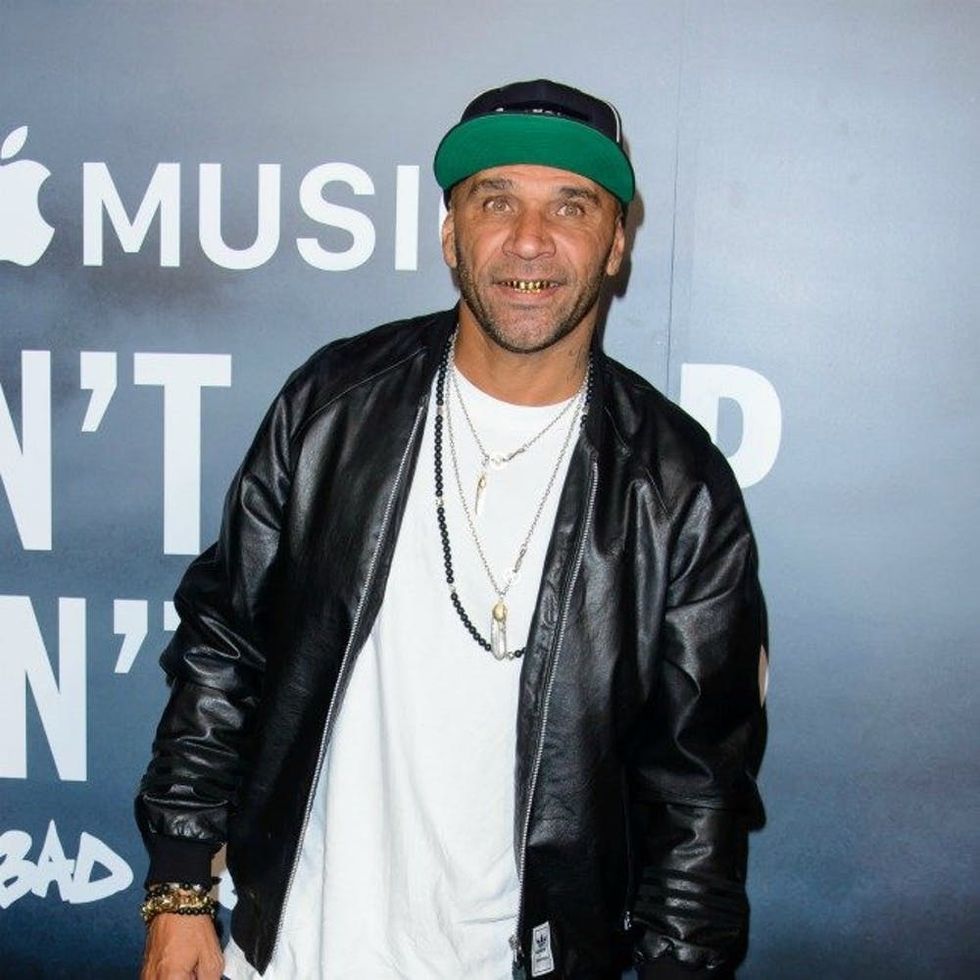 ---
When the conversation turned to how some graffiti artists make money, Goldie opened up to the show's host, Scroobius Pip, and said, "Give me a bubble letter and put it on a T-shirt and write "Banksy" on it and we're sorted… We can sell it now." He added, "No disrespect to Rob, I think he is a brilliant artist. I think he has flipped the world of art over."
The "Rob" that many think Goldie was referring to is Massive Attack DJ and graffiti artist Robert Del Naja — an artist that Banksy has claimed "influenced him." In the Banksy film Exit Through the Gift Shop, the filmmakers investigate both Del Naja and someone called "Robin Banks," a name that some say is the former street name of Del Naja (though others believe it is the street name of artist Robin Gunningham).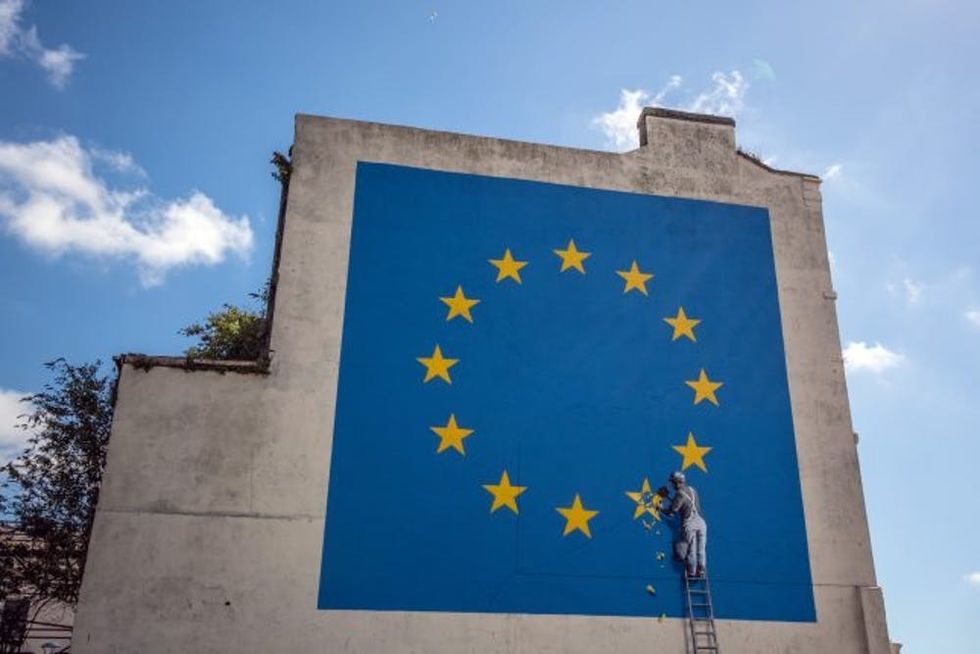 Before founding Massive Attack, Del Naja was a street artist who is credited with bringing graffiti and hip hop culture to the UK through his home of Bristol. Whether "Rob" is Del Naja or Goldie is simply adding fuel to the 20-year mystery, Banksy is still creating art in secret and recently completed a massive Brexit mural near the port of Dover.
Who do you think Banksy is? Tell us @BritandCo!
(h/t CNN.com; photos via Carl Court + Joe Maher/Getty)
Kat Armstrong
Kat has been a writer, social media maven and mom for longer than she's willing to admit. She's also spent time in front of and behind the camera, interviewing celebs, politicians and acting as a producer for fashion and artistic photography shoots. When she isn't writing for various orgs and publications, she's hanging with her kids, husband and French Bulldog, Peter, in Toronto, Canada.
Pop Culture