Celebrate National Grilled Cheese Month with 12 Mouthwatering Recipes
Apr 02, 2013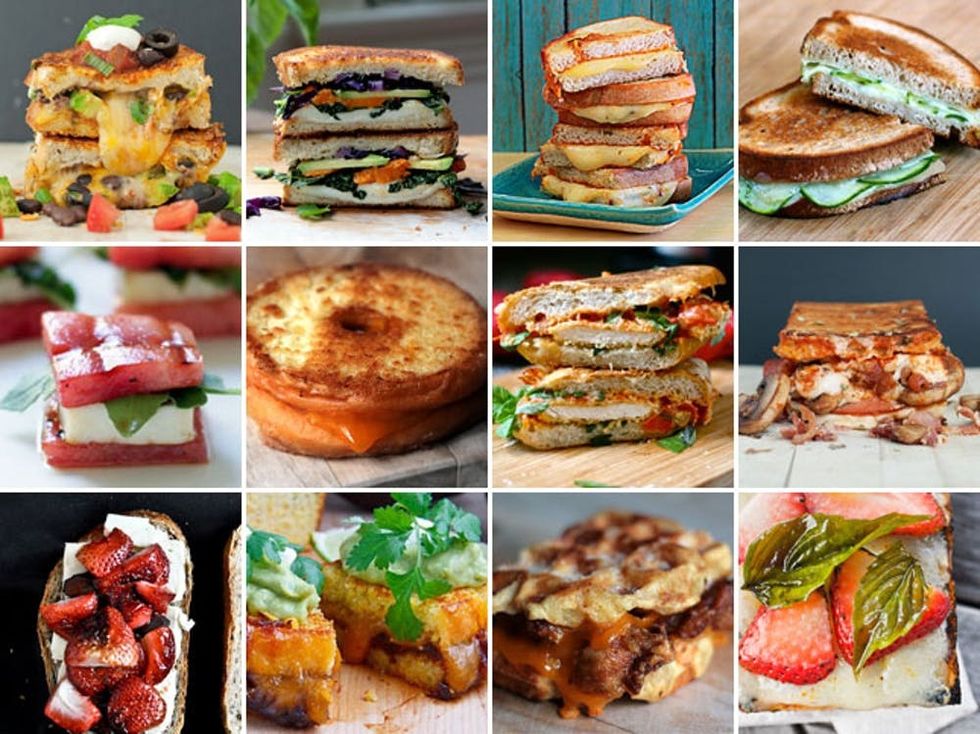 Who doesn't love a good grilled cheese? Whether you're peddling the tried and true white bread and American cheese combo or getting fancy with gruyere, pancetta, and figs, very few things beat melted cheese in between two slices of bread. And guess what? April is National Grilled Cheese Month! Here are 12 more (yep, we got into this last year too) ways to grill your cheese.
---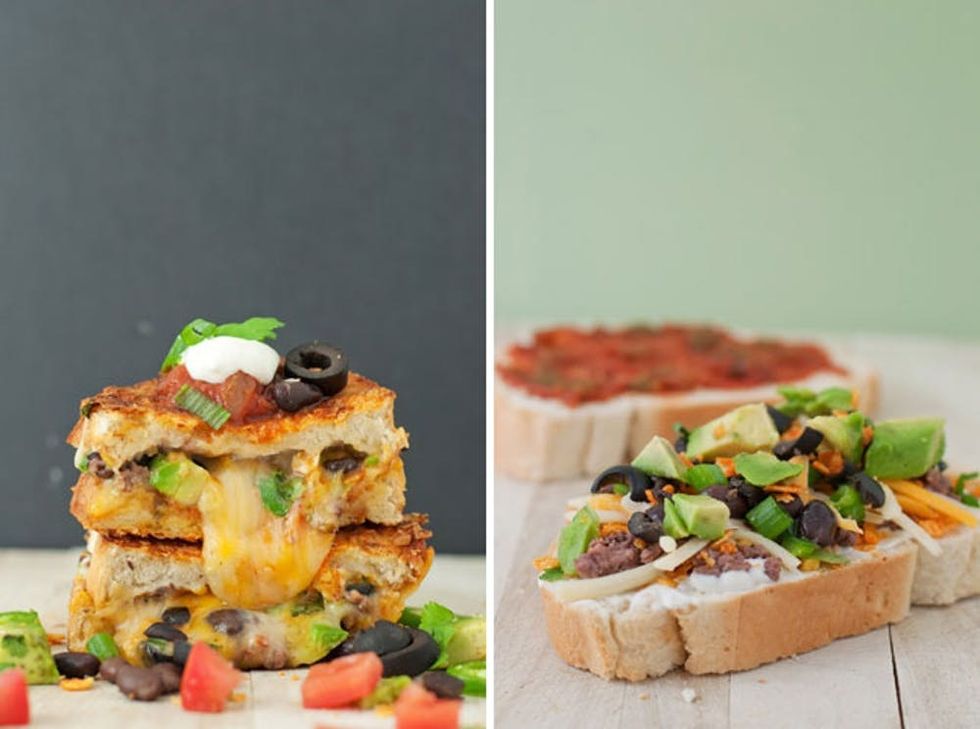 1. Loaded Nacho Grilled Cheese: What's better than a giant plate of nachos? A giant plate of nachos contained within a grilled cheese, of course. (via BS in the Kitchen)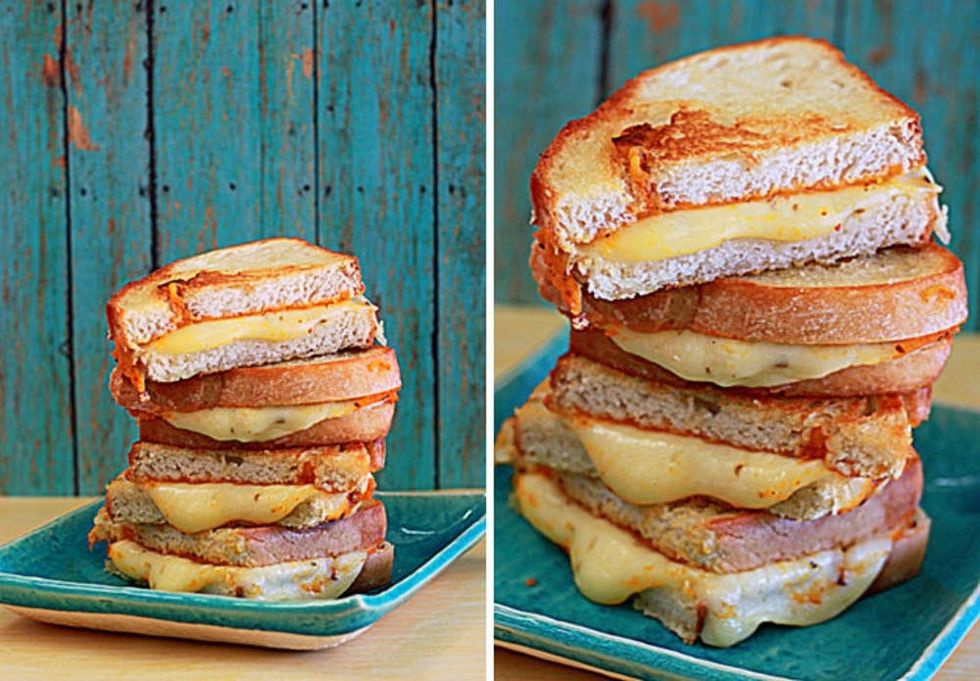 2. Chipotle Butternut Squash & Pepper Jack: Love the earthy flavors in this combo of squash and spice. (via Kitchen Treaty)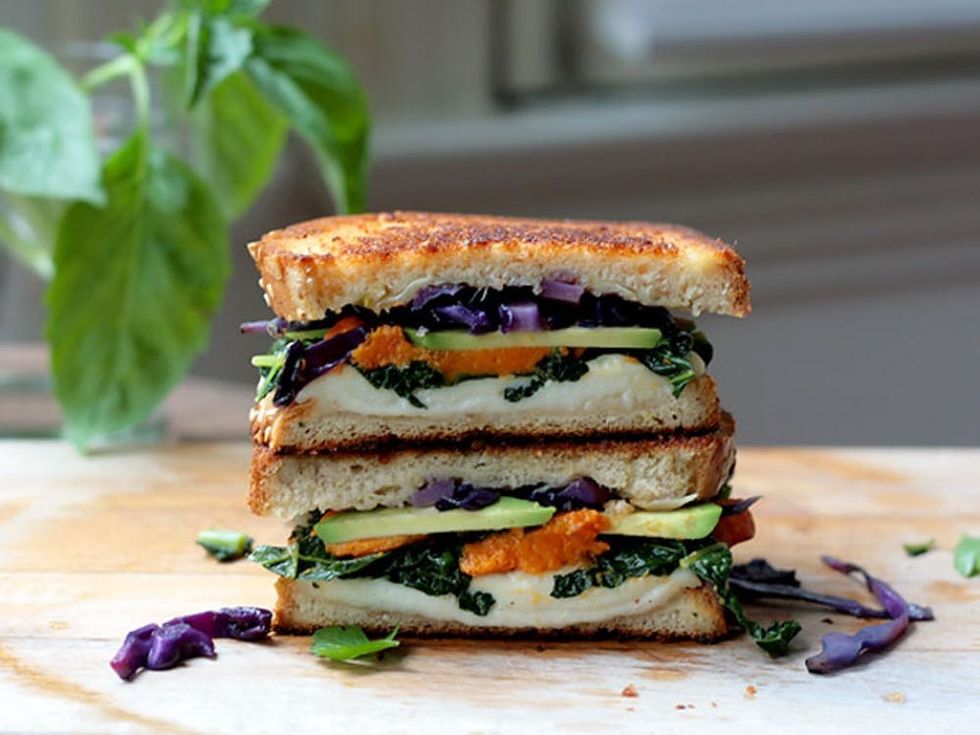 3. Super Food and Fresh Mozzarella: Grilled cheese doesn't always have to be an unhealthy act. This sando combines super foods like red cabbage, kale, sweet potato, avocado, and roasted garlic with fresh mozzarella. (via Tastespotting)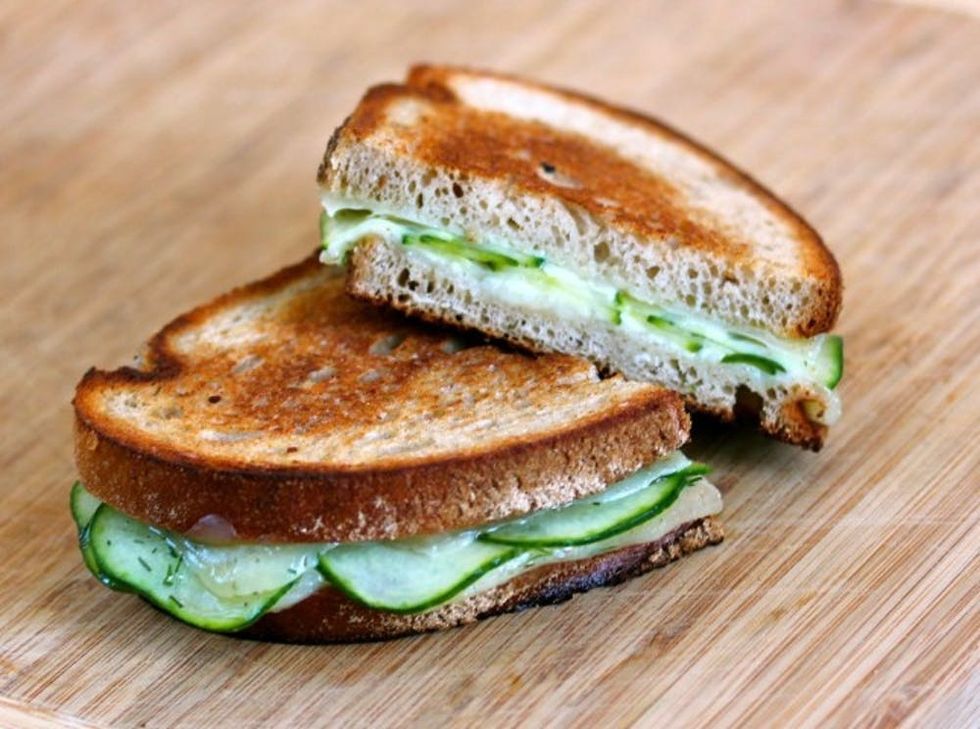 4. Havarti, Dill + Cucumber on Rye: We like to think of this one as a cold cucumber sandwich on steroids. (via Family Kitchen)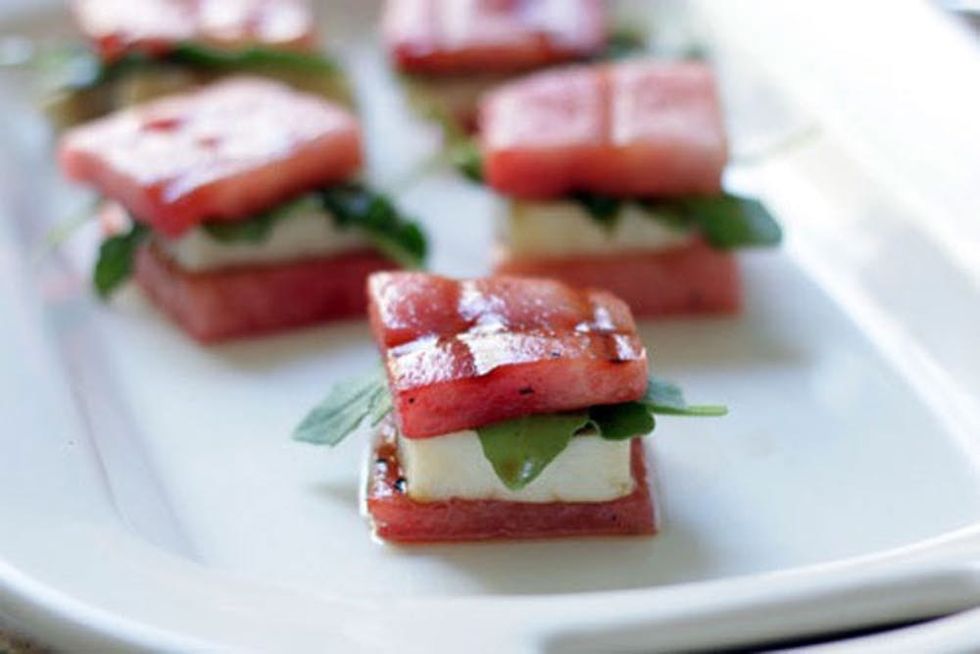 5. Watermelon Halloumi Grilled Cheese Bites: Can't swing the carbs? Or have a gluten allergy? Grilled watermelon and rich halloumi are a match made in heaven. (via Brit + Co.)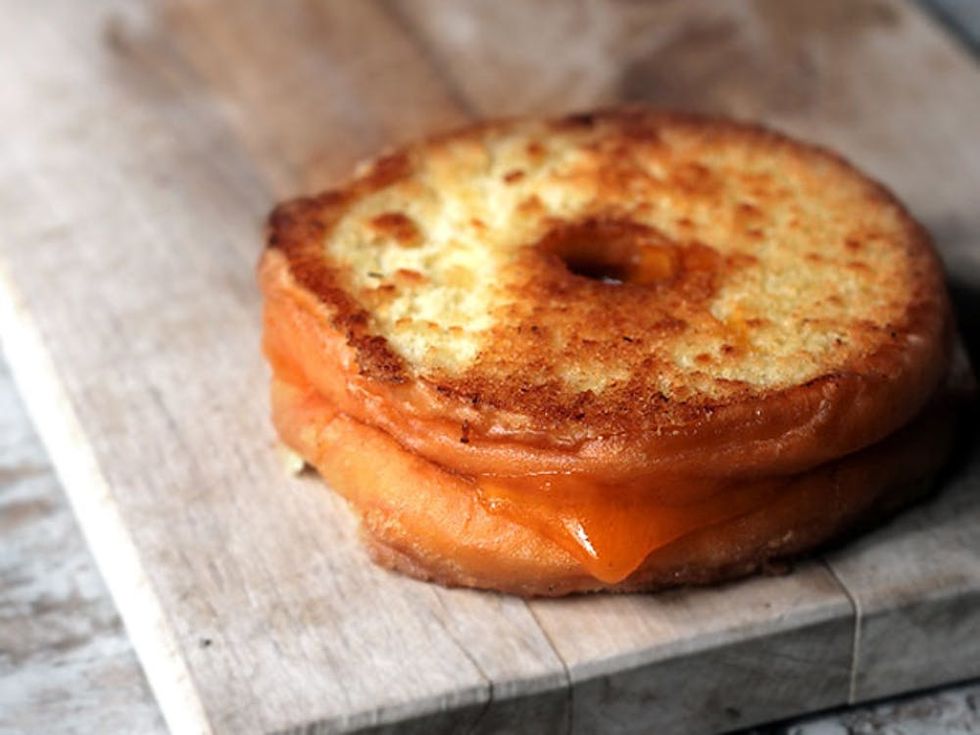 6. Doughnut Grilled Cheese: WHAT! This is just too much… but we might have to try it here at Brit HQ. (via Tastespotting)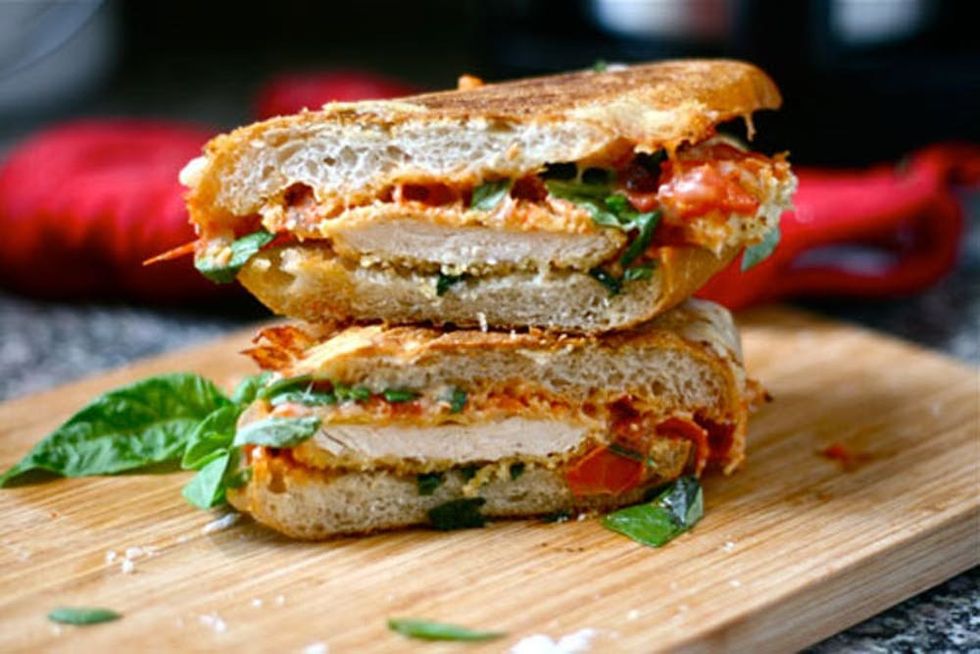 7. Chicken Parmesan Grilled Cheese: One of our fave comfort food recipes from the archives, this takes a classic Italian dish and makes it even more delicious. (via Brit + Co.)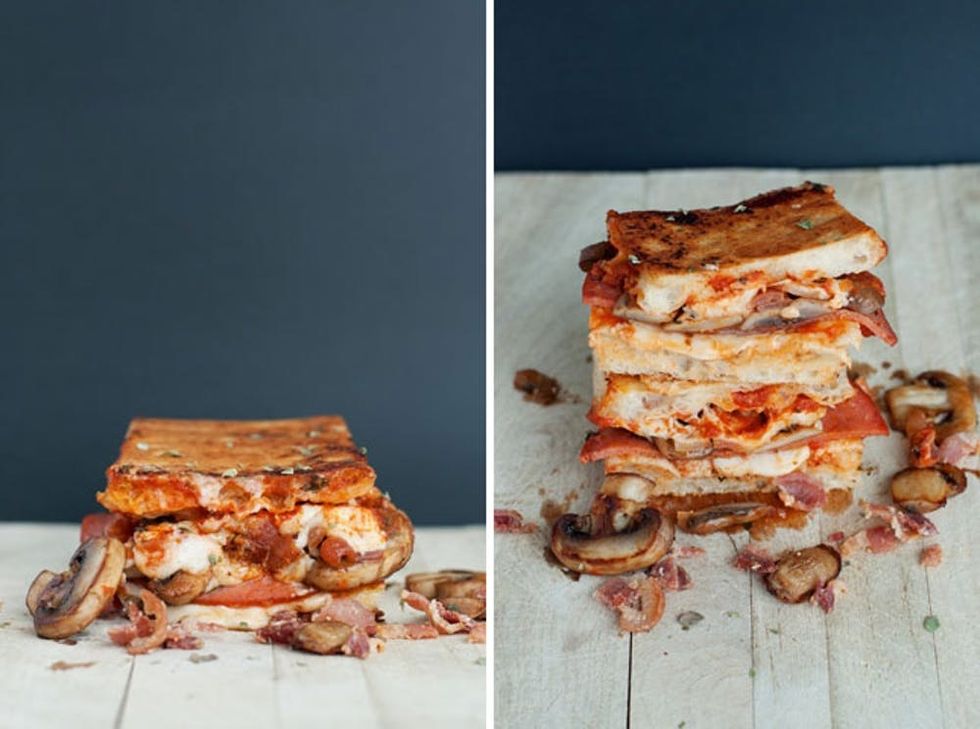 8. Canadian Pizza Grilled Cheese: Pizza is basically grilled cheese, just open face, right? (via BS in the Kitchen)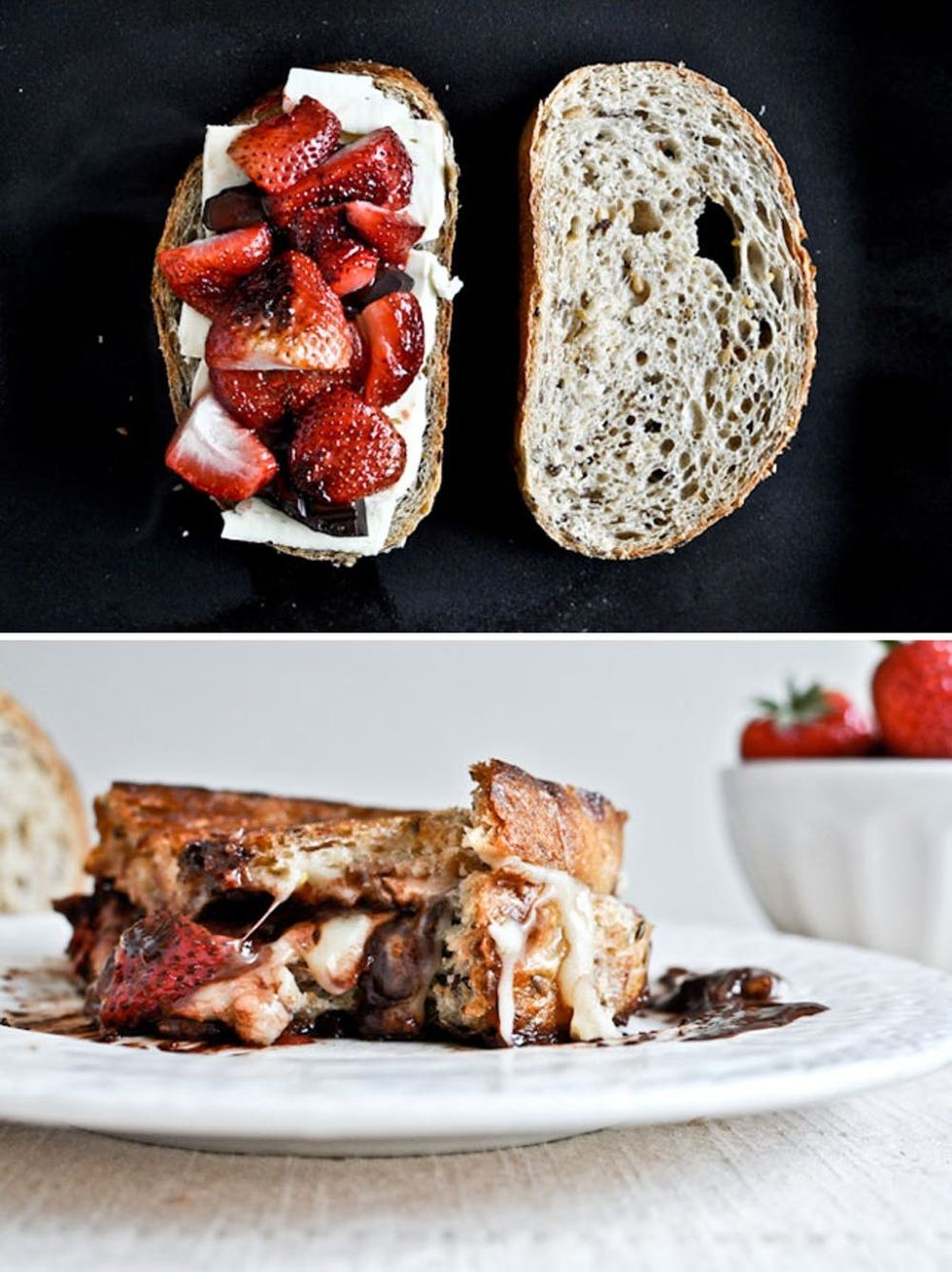 9. Roasted Strawberry, Brie + Chocolate: For those of you with a serious sweet tooth, this combo of savory, creamy, and sweet is straight up devilish. (via How Sweet Eats)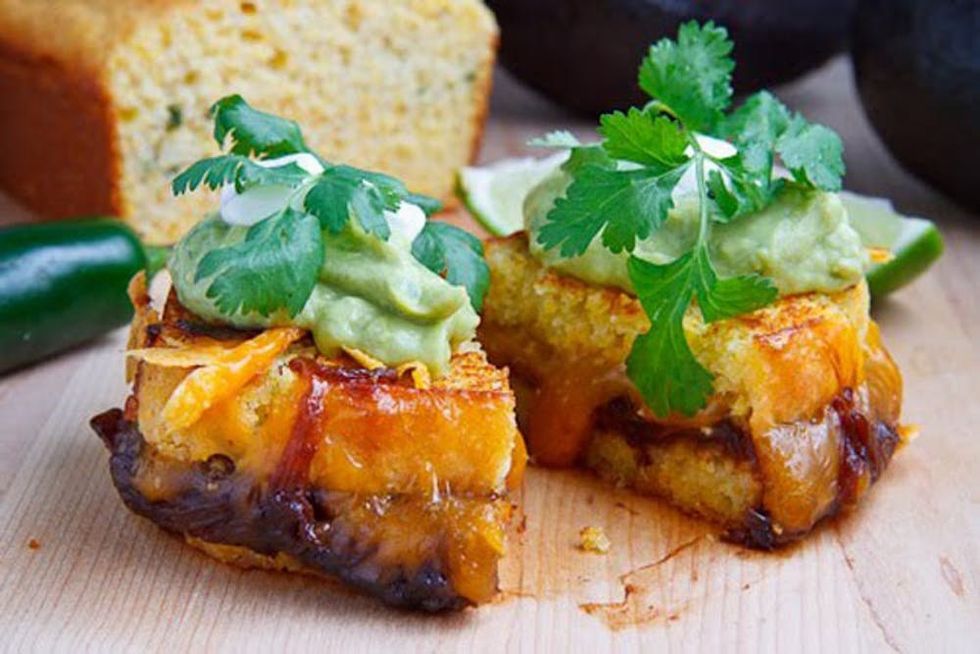 10. Jalapeño Cornbread Grilled Cheese: Combine caramelized onions, refried black beans, and guacamole and you've got the best cornbread topping we've ever seen. (via Closet Cooking)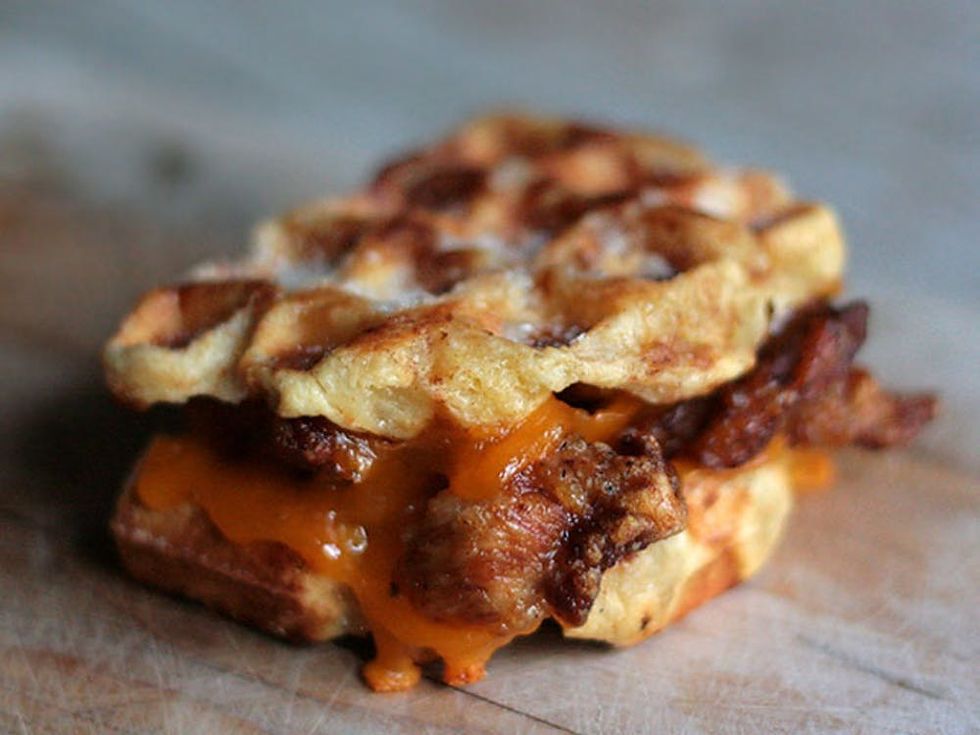 11. Fried Chicken and Waffle Grilled Cheese: Turns out Fried Chicken and Waffles is totally insane in grilled cheese form. (via Tastespotting)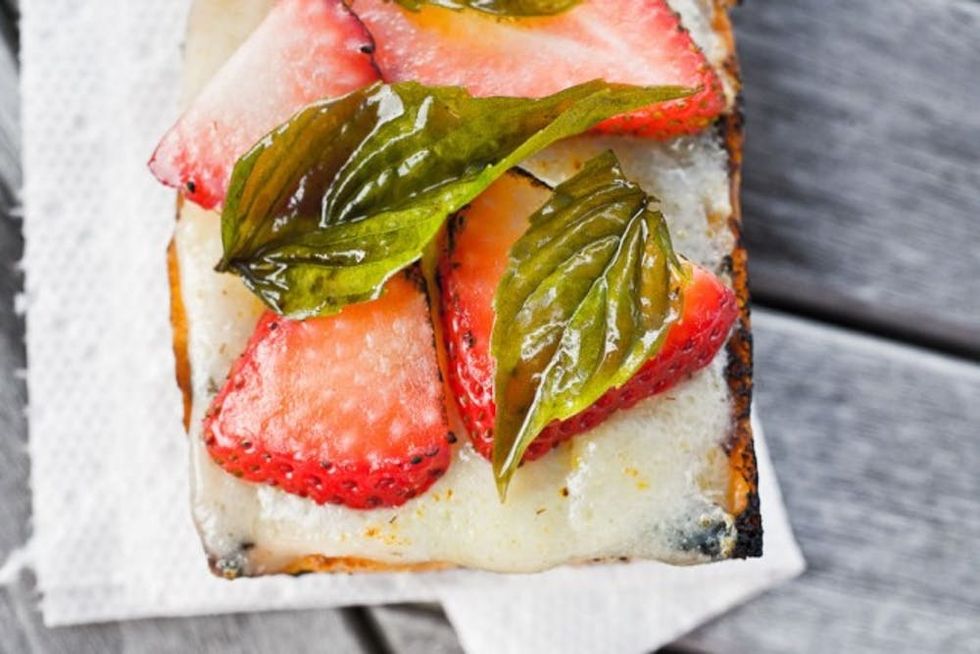 12. Strawberry and Basil: And last, another something sweet! We think this would go perfectly with a glass of strawberry basil lemonade. (via The Bite Sized Blog)
What's the best grilled cheese you've ever made or eaten? Tell us about it in the comments below.
Anjelika Temple
As Chief Creative Officer and Founding Partner at Brit + Co, Anjelika Temple brings her voracious consumption of all things creative and colorful to DIY projects, geeky gadgetry finds and more. When she's not DIY-ing her heart out, you'll find her throwing dinner parties with friends or adventuring with her husband David, their daughter Anokhi, and their silly dog Turkey.
Recipes