What the "i" in iPhone Actually Stands for Will Blow Your Mind
Feb 21, 2016
Once upon a time, before tech industry leaders only wore black turtlenecks or blue hoodies every day, a flailing computer company named Apple reasserted their authority in the tech world under the leadership of their CEO Steve Jobs and the creative mind of Jonathan Ive with the iMac. The year was 1998 and the iMac was a computer unlike any the world had seen before, both due to its teardrop-shape design and groundbreaking hardware. But there was one more mastermind behind the iMac: the Apple employee who came up with the name. Ken Segall is the man behind what the "i" in iMac, iPhone etc. stands for.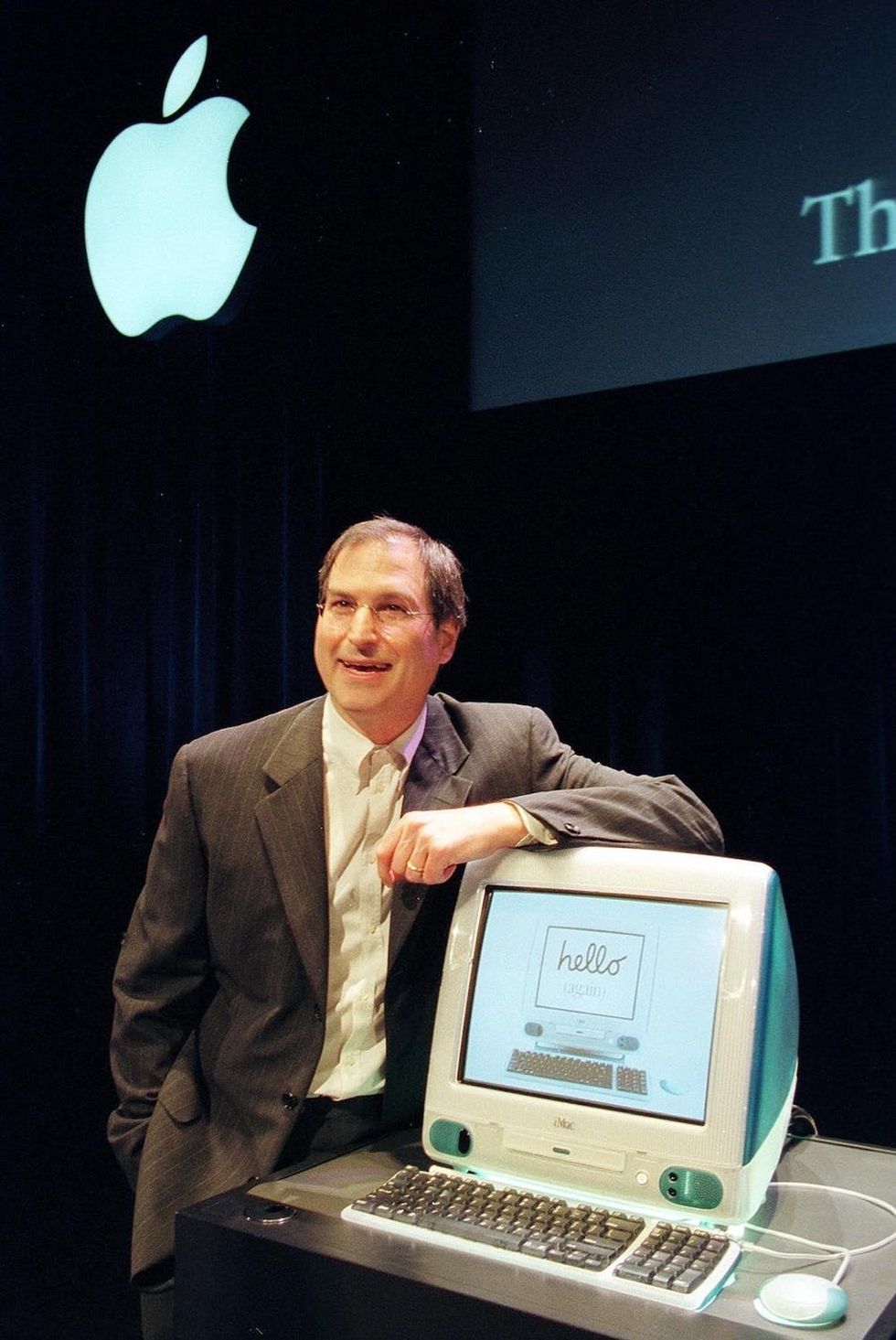 ---
Originally Ken suggested that the "i" would represent Internet, reports the Kansas City Business Journal, because in 1998 the iMac was the first computer created primarily for users to access the Internet. According to Independent, Steve Jobs told the world when introducing the iMac that, "even though this is a full-blooded Macintosh, we are targeting this for the number one use that consumers tell us they want a computer for, which is to get on the Internet — simply, and fast. And that is what this product is targeted for."
But the "i" doesn't just stop at Internet. At the launch event, Steve also showed a slide that illustrated all the other terms that the "i" represented: "individual, instruct, inform, inspire." This brilliant insight tapped into the psyche of a growing generation hyperaware of individuality. There is perhaps no better device that personifies all that the "i" represents than the iPhone, which isn't just a personal computer that fits in the pocket but is in many ways an extension of its user. And, as Mashable says, "the 'i' has moved beyond its Internet-centric meaning" even as early as the introduction of the iPod, which did not have Internet-connectivity in its first iteration.
Over the years, Apple has deviated from this naming pattern with the Apple TV, which debuted in 2007, and the Apple Watch, which dropped in 2015, but the "i" that began with Apple has become an emblem of our time. Others have picked up the "i" even after Apple has all but dropped it (like the TV show iZombie and Roomba's parent company iRobot). Now with most products connecting to the World Wide Web these days — even home appliances are expected to be IoT — "i" hardly stands for Internet alone anymore. Instead it is a personal expression of self more than it's ever been.
What do you think of this mind-blowing info? Tweet us @BritandCo!
(h/t Mashable, photo via Justin Sullivan/Getty + John G. Mabanglo/Getty)
Kimberly Wang
Kimberly Wang writes about all things pop culture, tech, style, and beauty. She's a Bay Area transplant and has an MFA in Creative Writing from Columbia University. On a sunny New York day, you can find her hanging out with her mini schnauzer Isabelle Jellybean on a blanket in Central Park.
Tech