13 Colorful Ice Cream Scoops We're Digging Right Now
Jul 30, 2014
If you're anything like us here during Ice Cream Week at Brit HQ, your love for ice cream has no bounds and you'll eat it any way it comes… sandwiches, sundaes, creamsicles or cakes. But in the end, you would give up all of those just to have one (or three) perfect scoops of your favorite flavor, right? Well, treat yourself to a bowl of the best with these 13 colorful and fun ice cream scoops to buy right now. And while you're at it, go on and whip up a batch of homemade, creamy goodness for when your next craving hits.
---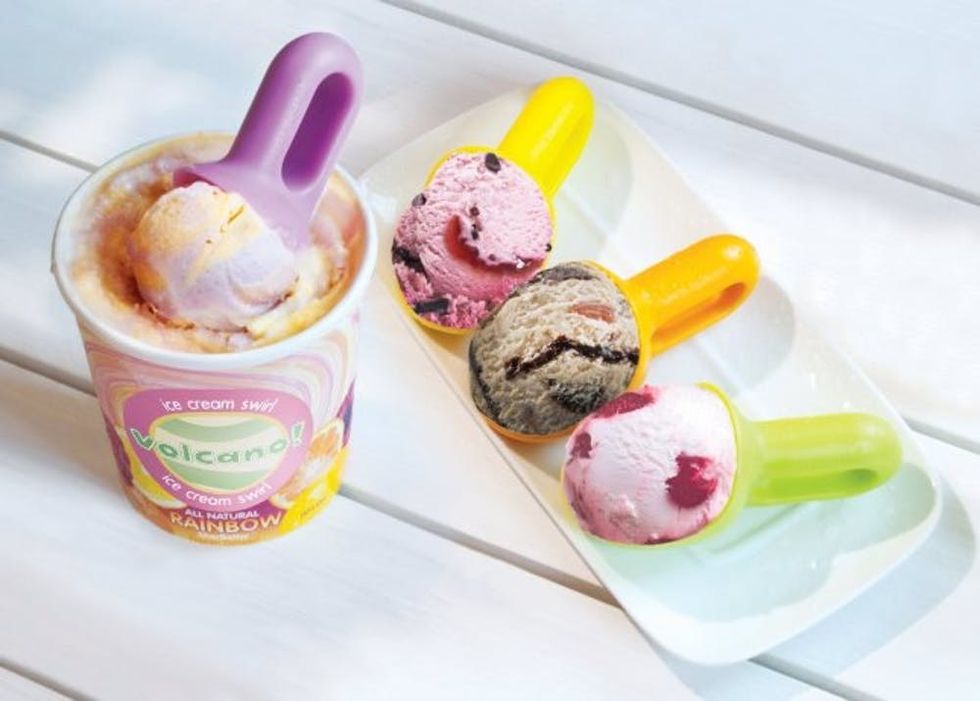 2. Super Scooper ($10): These scoops are truly super! Forgo the cup + cone entirely and lick your ice cream straight off this little guy.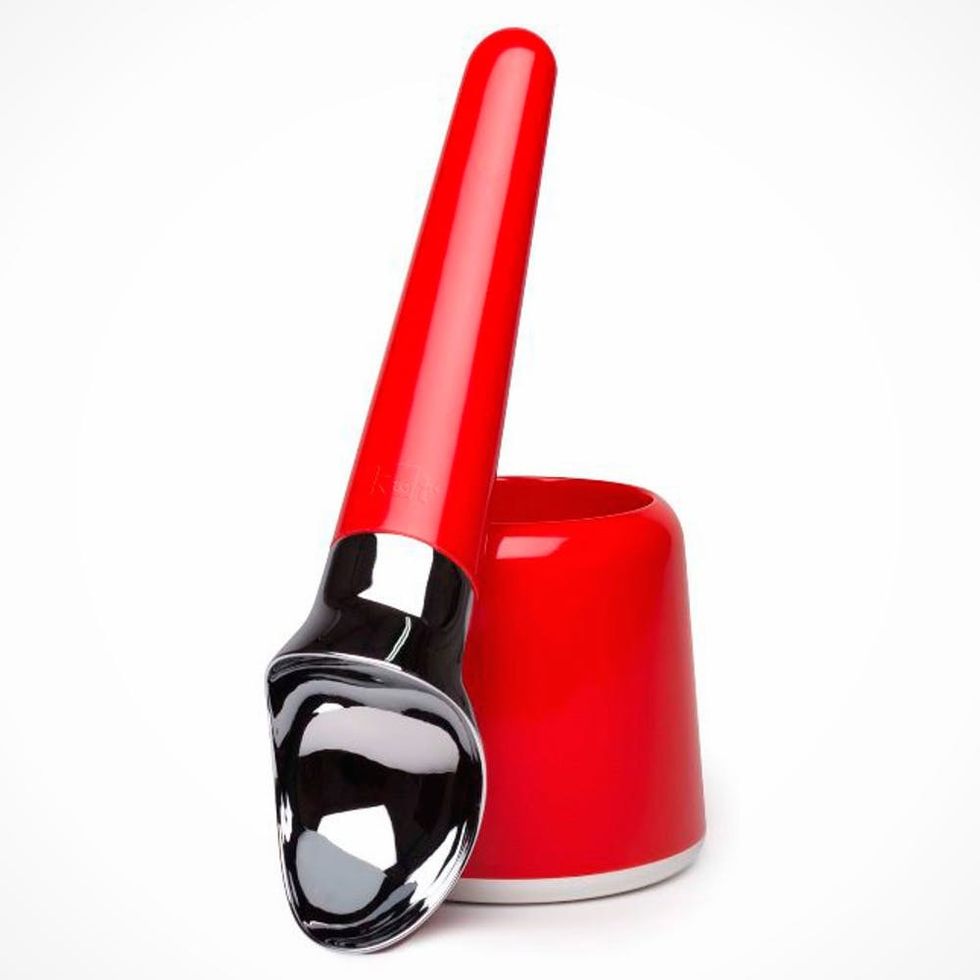 3. Chilly Ice Cream Scoop ($15): Store the scoop in its matching tub to avoid spills in between servings (because we know you're going to go back for more!).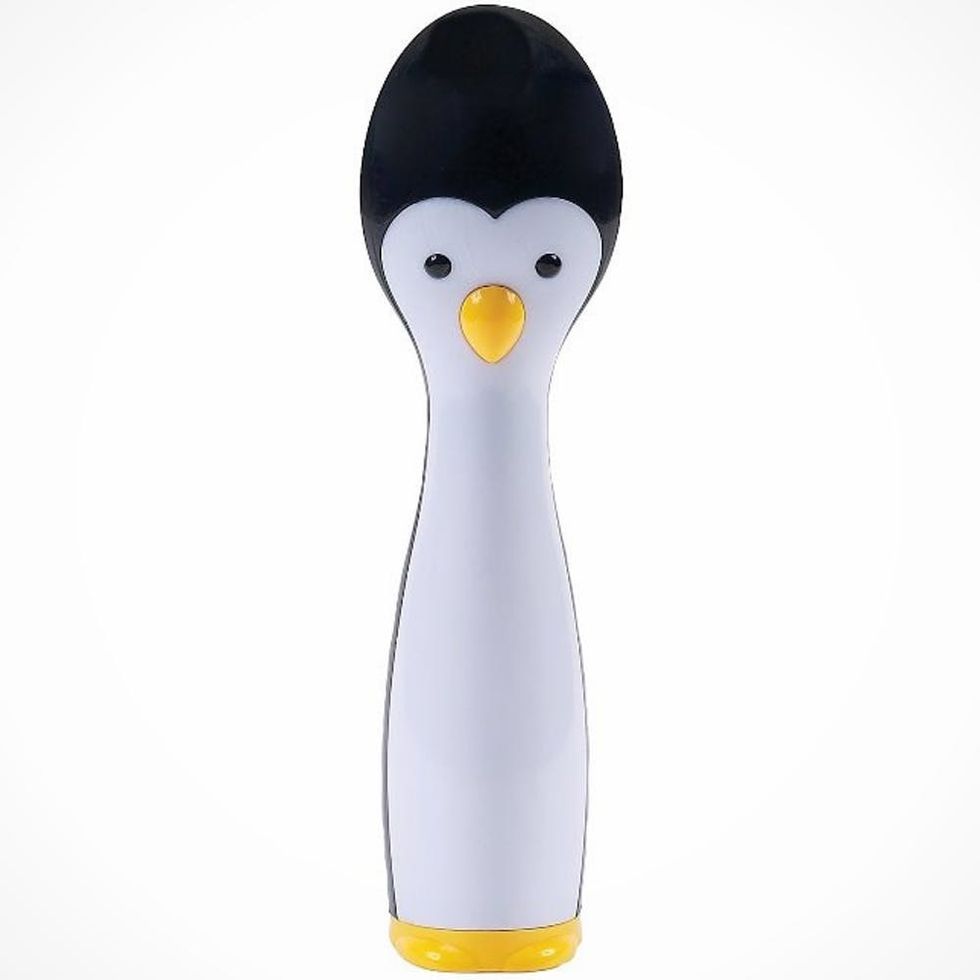 4. Frozen Friends Ice Cream Scoop ($21): Too cute! This little friend is just waiting to dive into some frozen goodies.
5. Gama-Go Ice Cream Scoop ($6): Whimsical, yet functional, this scoop perfectly resembles an ice cream cone.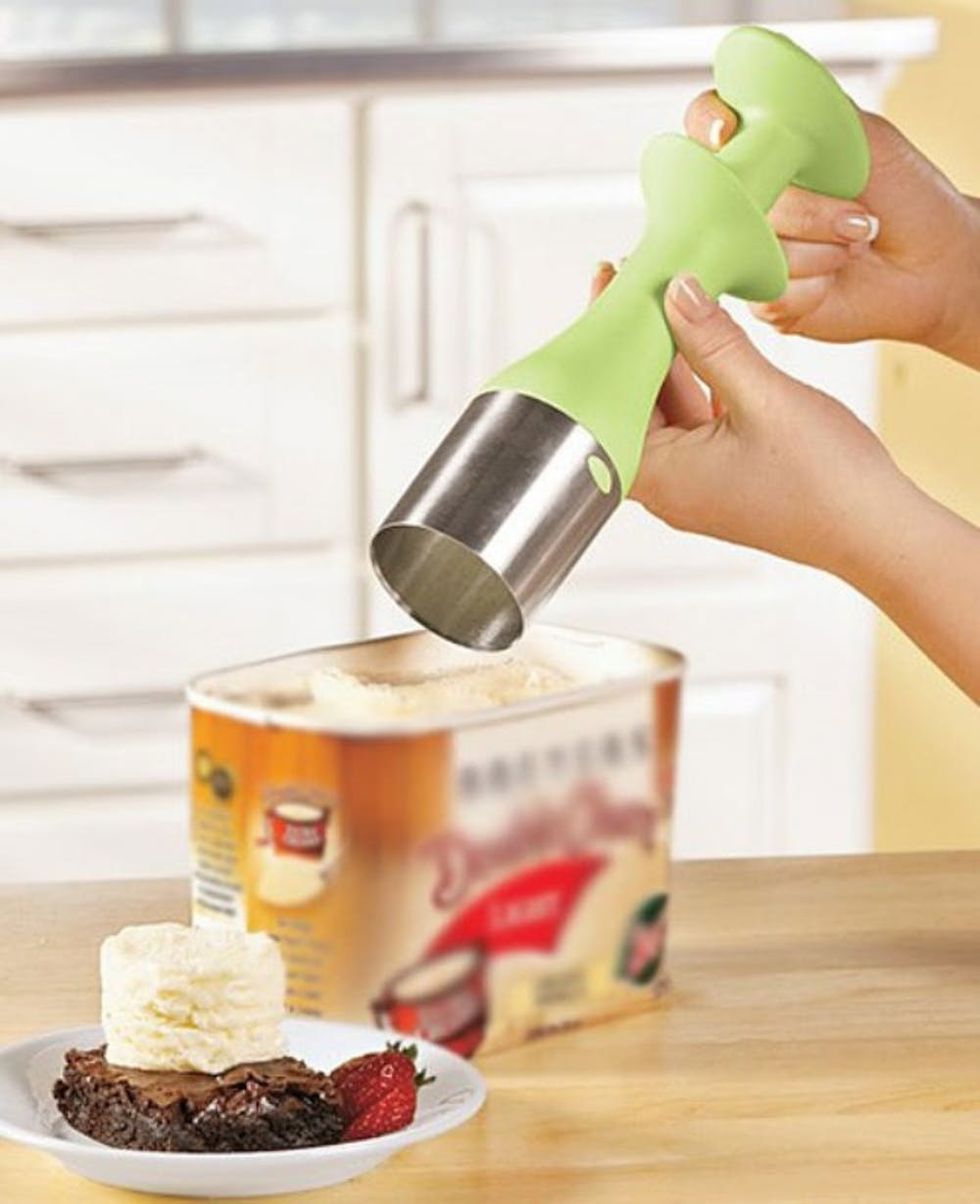 6. Cuisipro Scoop and Stack Ice Cream Scoop ($21): Clearly we've been doing it wrong all these years, because THIS is how you make an ice cream tower. Create perfect cylindrical shapes that easily stack on top of each other.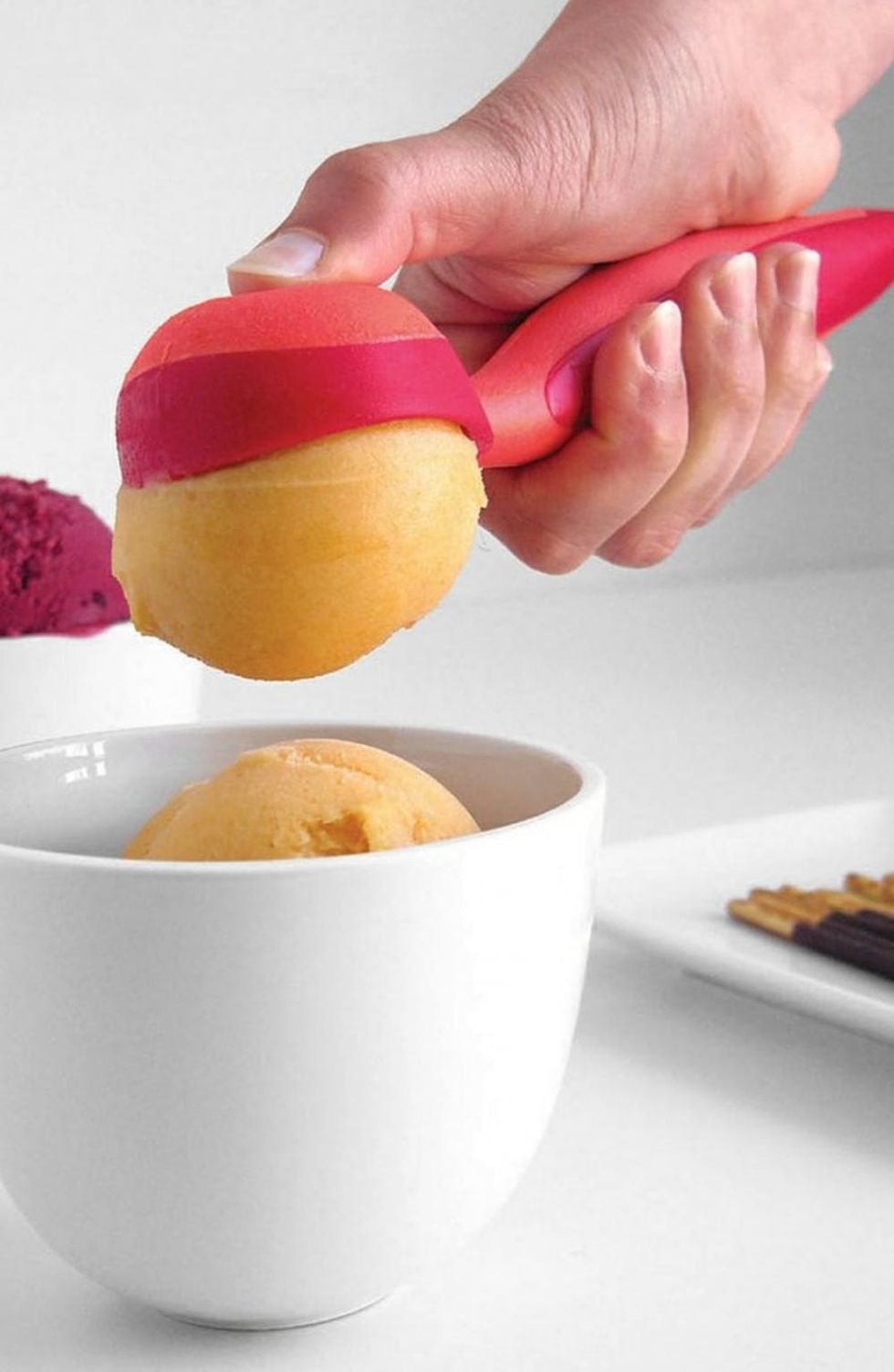 7. Mastrad Ice Cream Scoop ($8): This flexible design makes it easy peasy to pop out your ice cream. Plus, it comes in an awesome red and pink color combo.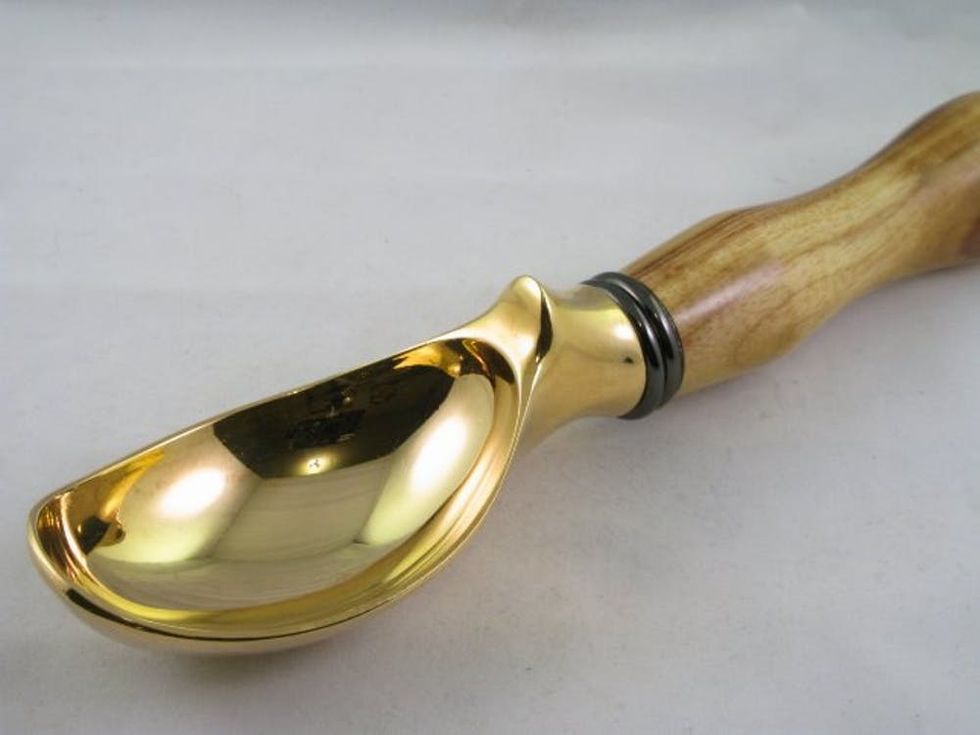 8. Hand Turned Canary Wood Ice Cream Scoop ($45): Handcrafted and shiny gold, this is one seriously luxurious ice cream scoop. Save this one for when you want to impress!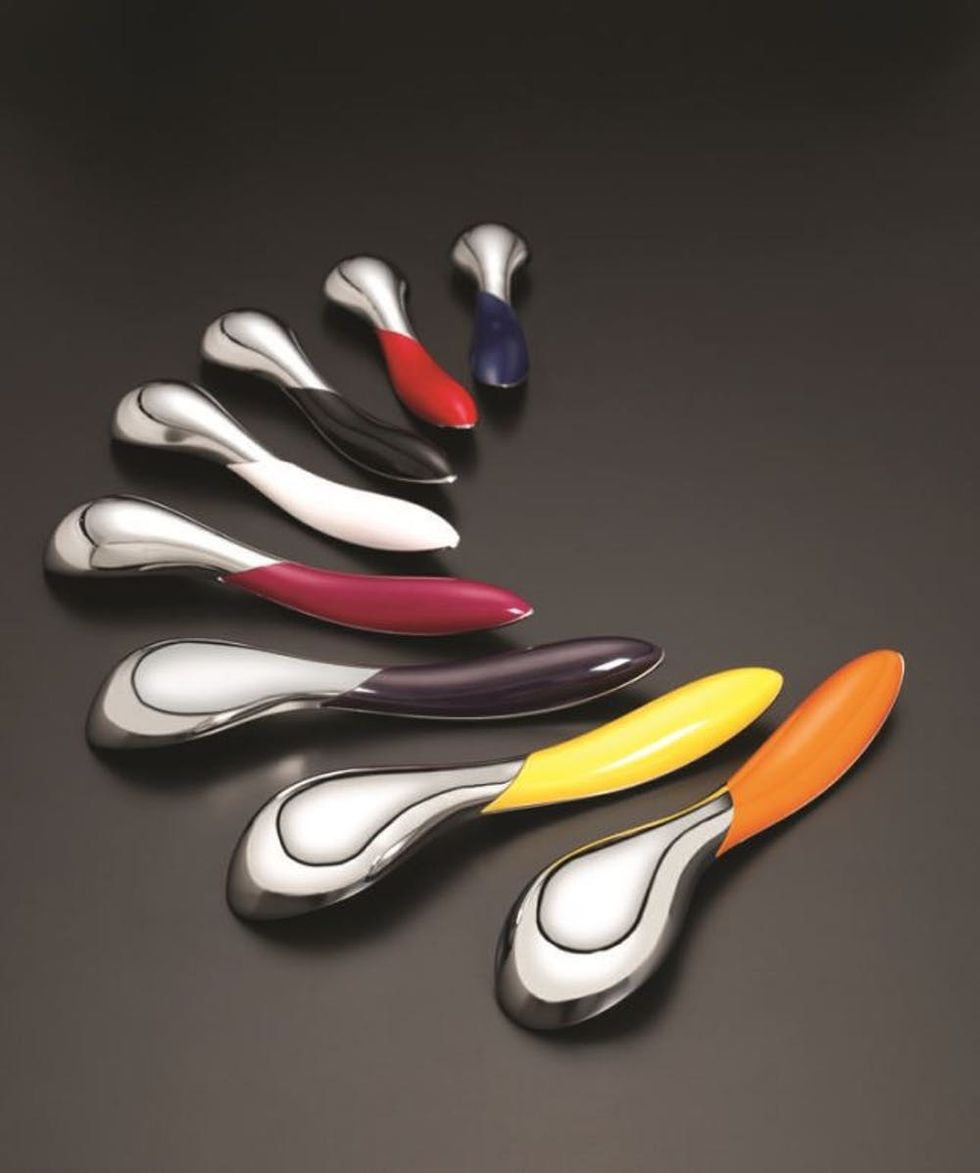 9. Savora Colored Ice Cream Scoop ($15): These modern looking ice cream gadgets come in every color of the rainbow…what more do you need?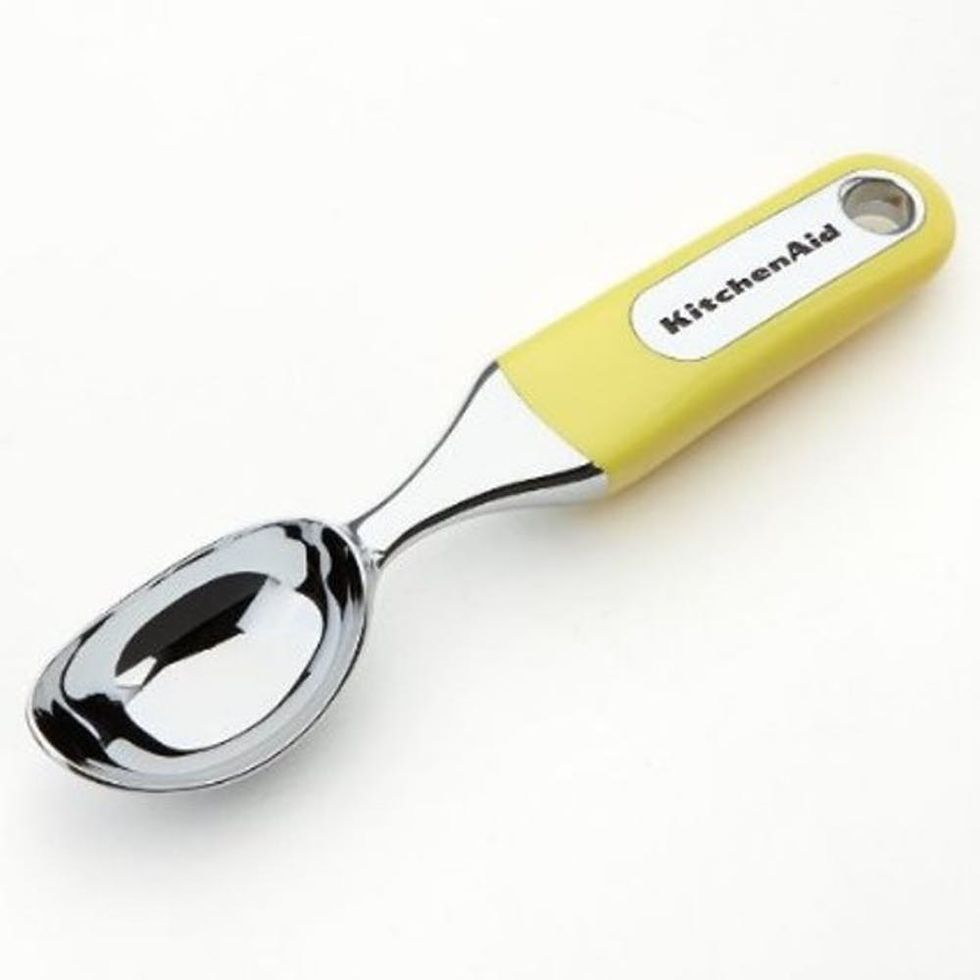 10. KitchenAid Ice Cream Scoop ($17): From the kings of kitchen and baking supplies, this is a scoop you can trust. The lemon yellow hue does't hurt either.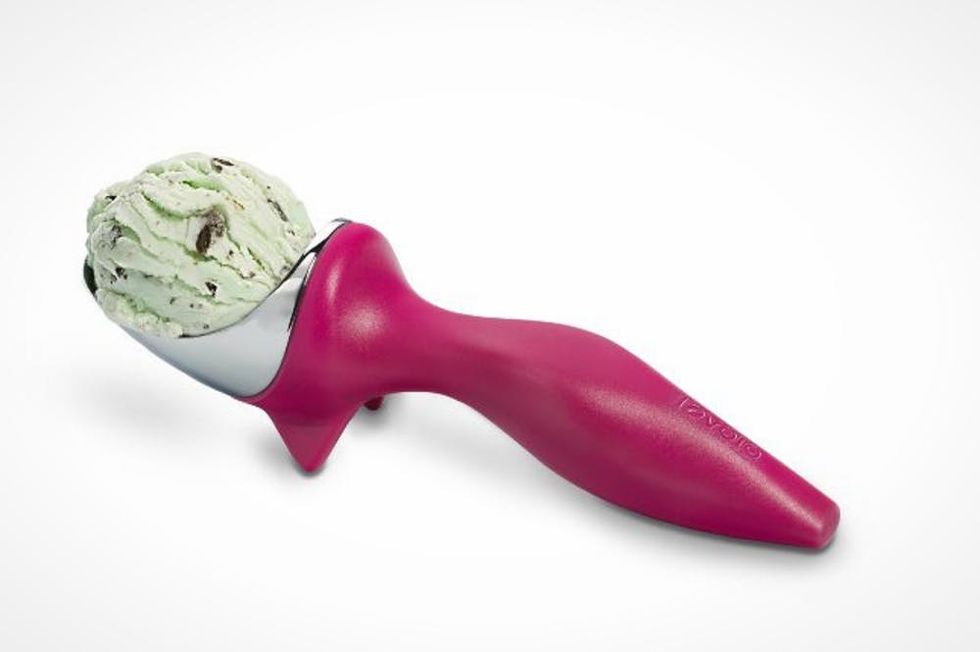 11. Tovolo Tilt Up Ice Cream Scoop ($11): The footed handle prevents countertop messes, making us wonder why all ice cream scoops don't come this way.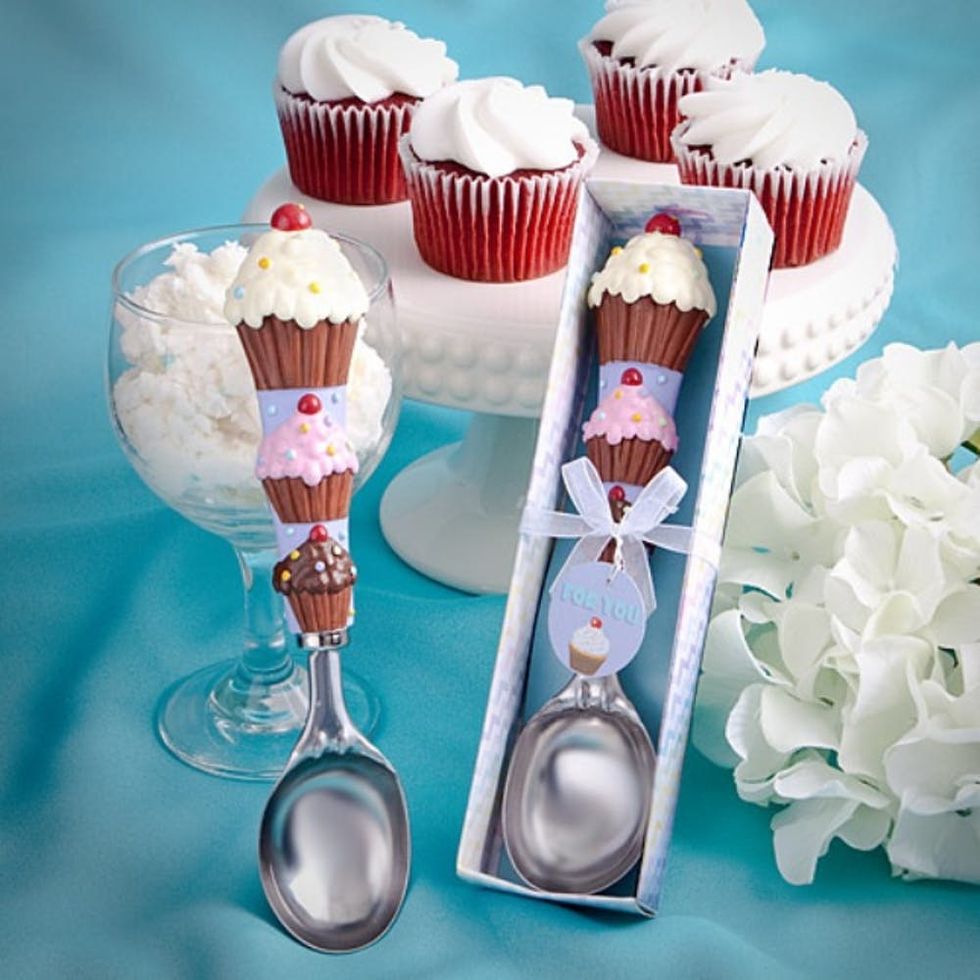 12. Adorable Ice Cream Scoops ($7): If there's anything we love as much as ice cream, it's cupcakes. This delightful scoop makes a great housewarming or wedding gift, and if you decide to just gift it to yourself, we won't judge!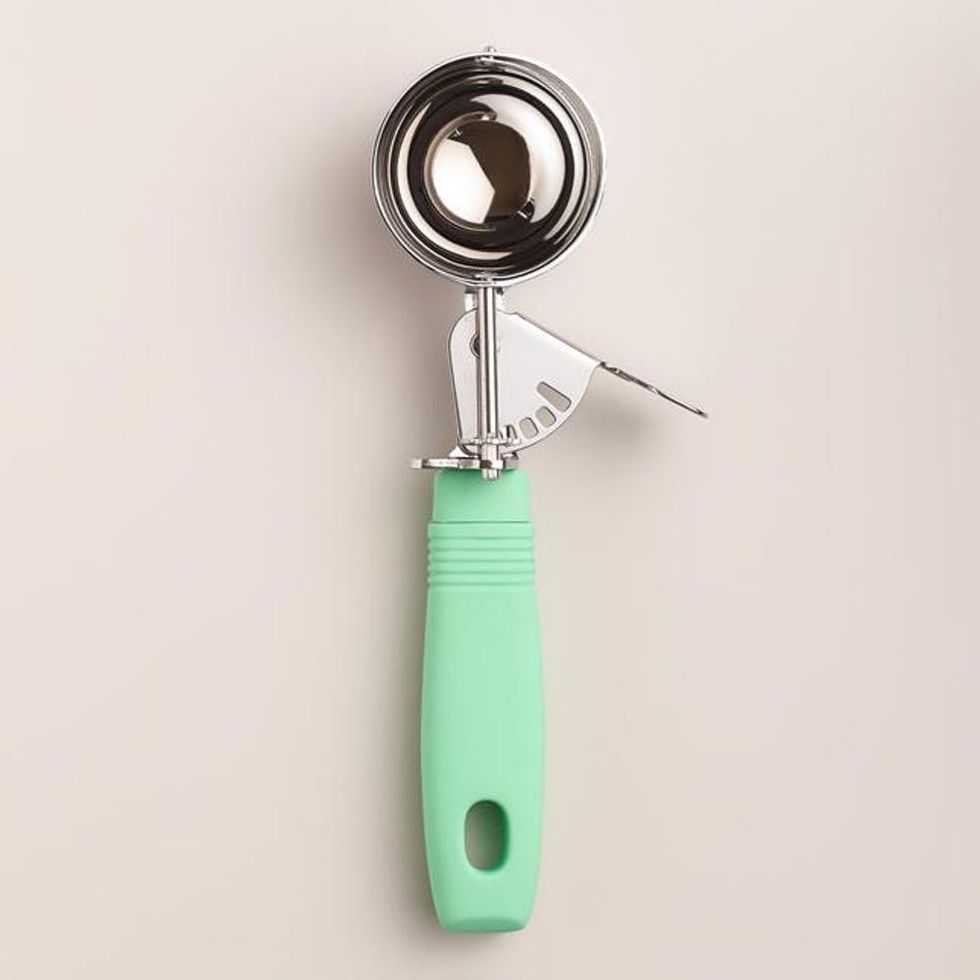 13. Mint Retro Ice Cream Scoop ($9): Throw yourself a retro ice cream party with this vintage-inspired scoop in a cooling pastel mint color.
What's your favorite way to dish out some delicious ice cream? Sound off below!