IKEA Turned Kids' Drawing Into Toys and the Results Are Amazing
Oct 29, 2015
Last December IKEA stores in more than 40 countries asked kids to draw their dream plush toy. As the kids picked up their crayons and colored pencils they tapped into their imagination to create monsters, hybrid animals and creatures that were entirely original. IKEA then took all those drawings and chose the ten best designs to produce into actual toys.
---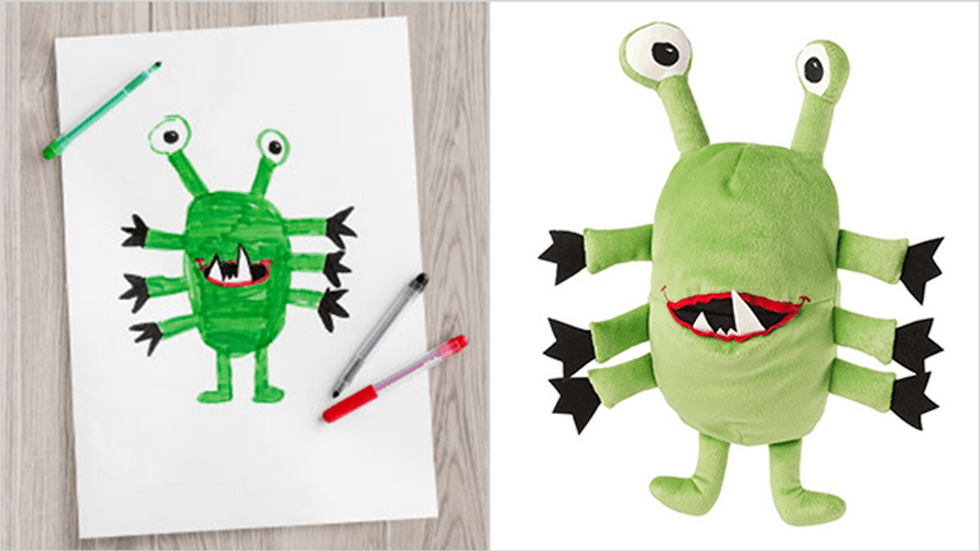 The toys created are part of an annual fundraiser the home decor giants holds in partnership with Unicef and Save the Children. For every toy purchased, IKEA will donate one dollar to charitable causes. Since launching the program in 2003, the Ikea Foundation has donated more than $90 million to global children's causes and helped 11 million children living in poverty get a better education.
If you're thinking that the company likely just used the children's drawing as a jumping off point, think again. In the video explaining the process, IKEA's Product Developer Bodil Fritjoffson says "When we get the sample we look at the sample and we look at the drawing to see that they're matching so you can really see that the drawing comes through in the soft toy. So if the eyes are different or if there's an extra arm or something, it should be on the soft toy as well."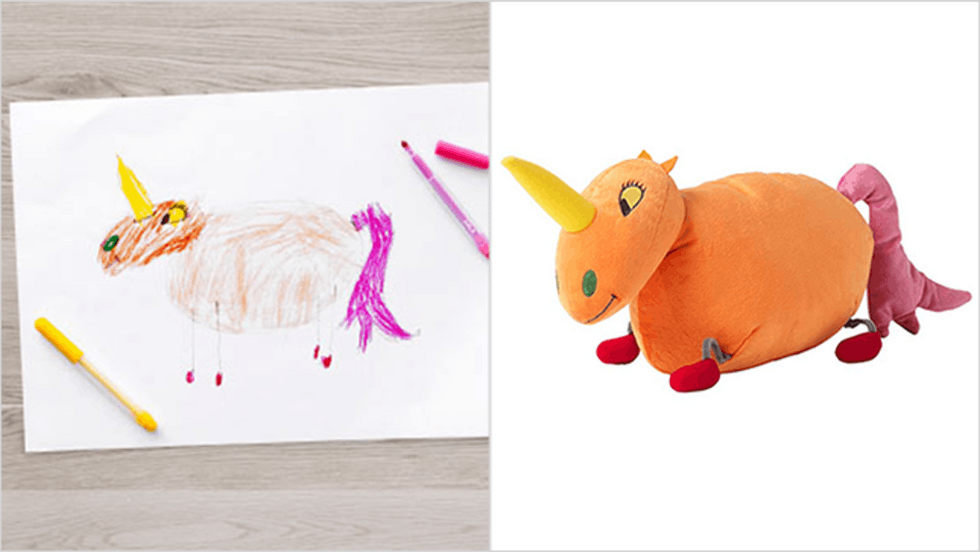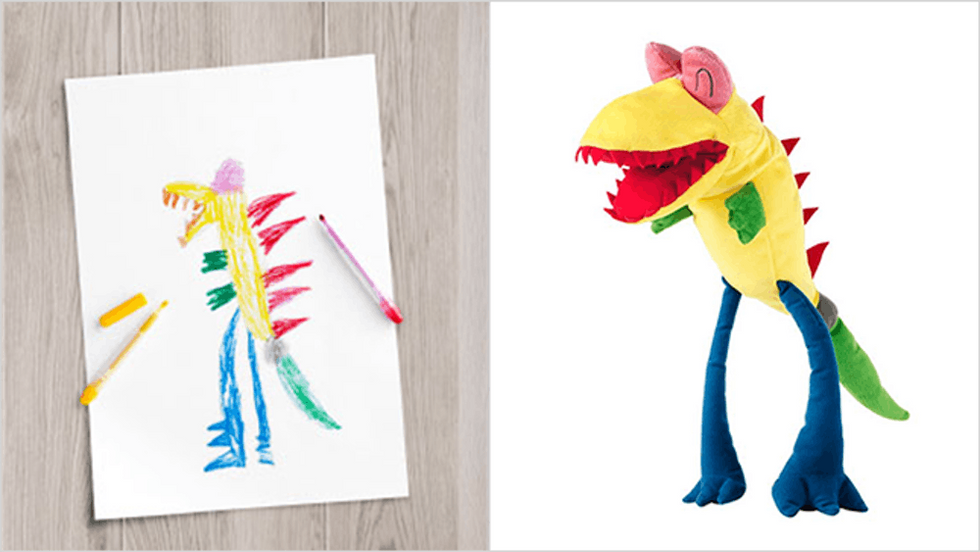 We vote you get a head start on your Christmas shopping on this season by snagging one (or more) of the toys through IKEA's site. If you're not buying for any kiddos, picking one up to donate to a Christmas toy drive would definitely be a great way to start the season off on the right foot.
What's toy do you like the best? Share with us in the comments below.