Goodbye, Bug Spray. Hello, Bug Patch!
Jul 29, 2013
Summer is awesome for getting outside. What's not awesome about summer? BUGS! (And no, we aren't talking about bugs you might find within a website or mobile app — hardy har har.)
---
Mosquitoes in particular can turn a night under the stars into a nightmare. On top of the discomfort of bug bites, mosquitoes are also carriers for a lot of diseases, particularly in certain geographic areas like Sub-Saharan Africa. But mosquito repellants tend to be filled with toxic chemicals, smell nasty, and are really not that effective.
Enter Kite, a new Indiegogo project, is looking for funding to solve all that.
Kite aims to protect people from mosquitoes by making them invisible to the bugs. The patch basically prevents mosquitoes from detecting carbon dioxide: the main way by which they find you. It works for up to 48 hours and unlike the other types of common "patches" (nicotine patches, birth control patches, etc), you can stick it on more than just your body. Put it on your clothes or your backpack, or stick it on the stroller to protect your little one. They're also really well designed so you don't have to worry about ruining your entire ensemble to save the day!
We love that this product is non-toxic. All you need to do is take a whiff of traditional repellant and you know it can't possibly be good to put on your skin. (In fact, I don't even recommend smelling it!) All of the active ingredients in the Kite patch are considered safe for human consumption by the FDA… not that you should eat it! This just means that putting it on or near your person is safe to do and not causing you to ingest a ton of toxic chemicals!
Their crowdfunding campaign aims to allow them to field test the patch in Uganda in addition to get them available for sale. While they're still waiting for approval by the EPA, you will soon be able to get the patches here as well. You can choose funding perks to either donate patches to families in Uganda, or buy patches for your own family while making a 1:1 donation to Uganda. Save the world while investing in a cool campaign and getting an awesome product? Sounds good to us!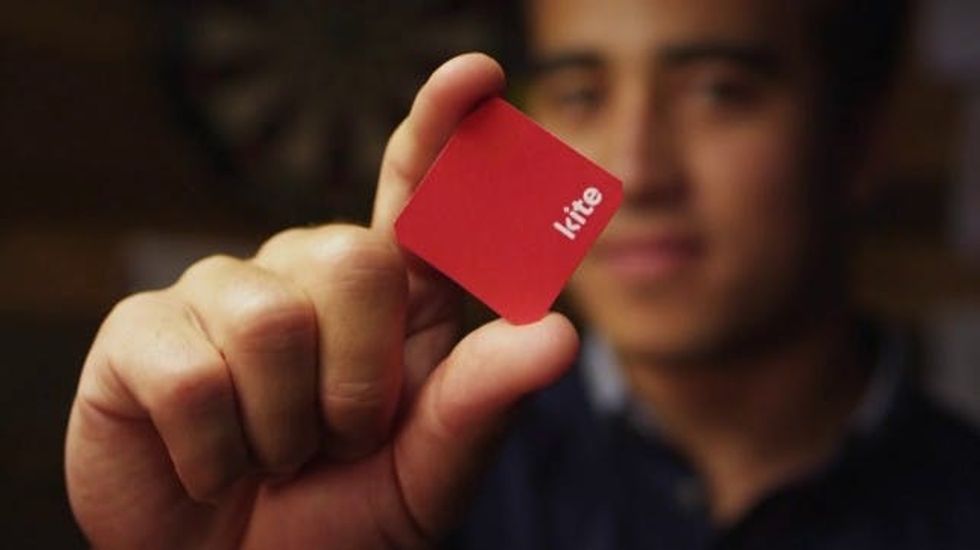 How do you protect yourself in the great outdoors? Have you (or would you) contribute to the Kite fundraising campaign? Share your thoughts in the comments below.
Brit Morin
Hi, I'm Brit, the founder and CEO of Brit + Co. I'm a young mom of two, tech nerd and design-inclined lady who has a zillion hobbies and curious about... just about everything! My mission from the beginning has been to unlock women's creativity and courage to try new things so that they can find the path to their true passions.
Tech
Our undergarments might have taken a backseat in 2020, but with a new year upon us, we're feeling inspired to reprioritize our most intimate clothing layer — especially in time for Valentine's Day. Because hey, what better way to kickstart a season of self-love than by treating yourself to a confidence-boosting set of lingerie?
We turned to trusted intimates brand Adore Me to set us straight on trends for the year ahead, featuring size-inclusive bodysuits, romantic bustiers, lacy babydoll styles, and everything in between. Luxe sets start at $24.95 with free shipping and exchanges, and if you're not sure what style would work best for you, Adore Me has an at-home styling service called the Elite Box. You can try everything on from the comfort and safety of your home, keep what you love, and send back the rest totally hassle-free. Need more to pique your interest? Scroll ahead to see the silky lingerie and loungewear pieces we're adding to our cart.
Fashion